Congrats are in order for Iman Shumpert! The former NBA star won season 30 of Dancing with the Stars and became the first former NBA player to do so. Many fans congratulated the star online, but no one was more excited than his wife Teyana Taylor. The singer took to Twitter and Instagram to share her excitement about her hubby taking home the Mirror Ball Trophy.
"THE LEVEL OF PROUD I AM IS TEWWWWWW MUCH TO EVEN PUT IN WORDS!!!" Teyana wrote in a lengthy post on Instagram.
"WOW 🥺🥺🥺 congrats @imanshumpert@daniellakaragach i am proud but NOT shocked!!!! YALL GOT THAT! AS YOU SHOULD! WELL DESERVED!! Thank you for trusting one another, believing in one another, killing that shit every week & most importantly foot working that mutha fucking mirror ball home!!!!!! PERIOD! Congrats guys!!! ❤️🔥❤️🔥❤️🔥❤️🔥❤️🔥 thank you @dancingabc & all the fans and friends that VOTEDDDDDDDDD every single week!!! You are appreciated 🙏🏾🙏🏾🙏🏾🙏🏾
Teyana and Iman have always showered each other with love and appreciation showing the world that they are indeed relationship goals. From their seductive photos to their heart-melting family moments, we just can't get enough of them.
Here are some other cute moments from the sexy couple.
Shower Tings
In December 2020, Teyana posted an NSFW photo of Iman in the shower for an Old Spice ad. The singer had fans cracking up as she peeked behind him with a mischievous look on her face.
Love in the Club
The Chicago native posted sensual candid photos with his wifey while they were in the club. But it was the video in the end that had us lusting.
He wrote, "We go thru so much…we don't walk perfect in this shit or act like shit ain't hard…we just figure it out and do for our kids..we only ever wanted love around us and Chicago made sure to wrap us up in both arms. Y'all stop making Chicago look so dangerous when it can warm my heart up like this.This was the result lol
I kno it take a lot to control me but it's worth it once u got me.
#asinnerspeace."
Family Matters
Teyana and Iman celebrated "5 years murrrrr'd" by sharing an adorable family photo with their kids Junie and Rue.
Birthday Affection
In June, Teyana shared a loving birthday post to Iman with a carousel of photos showcasing their love and the rapper embracing fatherhood. She wrote, "Toast up for one of the most beautiful hearts in the world… 🥂
Ever thine.
Ever mine.
Ever ours.
Happy birthday my forever beloved @imanshumpert 💕."
A Couple That Plays Together
One thing about Teyana and Iman is that they have fun with each other. For Halloween, the couple dressed up as Wayne and Garth from the 1992 film Wayne's World.
Featured image by Robin Marchant/Getty Images for Roger Dubuis
2020. Whew. What a (scary) time to be alive. If you told me 12 months ago that I would be spending most of the year in my house rocking protective gear virtually isolated from my friends and family, I would have told you you're a damn lie, but here we are––8 months into 2020 and weird is the new normal. While we've been forced to resume work, school, and the rest of our regularly scheduled programming, the fact remains that it is dangerous AF outside, even more so when you're literally growing a little human life inside of you.
Pregnancy during the COVID-19 pandemic looks much different than it did as early as a few months ago and it's clear that bringing a bundle of joy into this world during this day and age can be stressful as f*ck.
From isolated ultrasound appointments to intense waiting room precautions, having a baby during a pandemic can be a scary experience but these celebrities have advice on how to stay calm and continue coping during a COVID-19 pregnancy. We've got Nicki, Remy, Teyana, Rah, and the way this baby fever is spreading, we're wondering who's next? Here are all of our favorite celebrities who gave birth or are expecting in 2020:
Teyana Taylor
"We're ready, and we're very excited. man is super excited. Junie is ecstatic — I'm talking super ecstatic. Everybody is just excited. I can't wait. I've got three more months left until we meet our little princess."
"Kids handle siblings differently. You have kids that are a little bit jealous. But she's so excited and preparing herself to be a big sister. She constantly kisses my stomach, she constantly talks to the baby. Even when we go to the store, she's like, 'Okay, mom, this is for the baby.' She's so ready. She's going to be such a great big sister."
Rah Ali
"Despite constantly micromanaging my family to be sure they stay safe during this health crisis, there's absolutely nothing that has gotten my time or attention outside of preparing for our baby and keeping the energy around me pure and positive. I'm a living testament to the phrase, 'Don't sweat the small stuff.'"
Ciara
"When I got the news that Russ and I could not to do our ultrasound together and he had to literally wait in the car, and we FaceTimed in the car and I was in the doctor's office, that was, like, a really significant moment, I think, in all of this that really marked the time of where I am in my life as a pregnant woman. I could not help but think about everything else."
"And you start hearing these stories about moms not being able to give birth with their partner. They stopped that immediately to my understanding, but the amount of people that come to the hospital during the birth has been limited. So Russ is going to be not only dad but the videographer and the photographer. He is going to be everything online. But, you know, we are figuring it all out and I'm just really big on trying to find positivity in the mix of a moment that could be negative or feel heavy. I am always trying to find a way to get to that, so I have not been worried as much as I probably could have."
Zonnique 
"It really sucks being pregnant during the coronavirus. At first, I'm like, 'This is the perfect time, like everybody is locked in. I don't have to worry about going out. So if I want to hide it for however long, I can hide.'"
"But when it comes to going to doctor's appointments, I go to all of them by myself. I ask every single time, 'Can I bring my boyfriend?' And they're like, 'No, only you can come.' That's been the worst part. I'm hoping by the time I'm ready to have the baby it will be over with. But I'm sure it won't be, so I'll be in there with one person, most likely. I'm just trying not to get my hopes too high anymore."
Featured image by Instagram/@TeyanaTaylor.
Teyana Taylor and Iman Shumpert have had their share of publicity involving their relationship, but that doesn't keep them from going as strong as ever. Iman recently showed up at The Breakfast Club to address rumors that arose during the Pusha T and Drake debacle about Iman's alleged relationship about with with adult star and painter Sophie Brussaux.
Little did he know, his wifey's pull-up game was strong. Teyana surprised him a few minutes into the interview to set the record straight about untrue tabloid rumors.
"Mind you half of these rumors come from his f****d up past, even with the other rumors and s***, it's all these old a** pictures, That n*** would've been dead, I got his location and everything."
They both confirmed that the infidelity rumors were false. The previous day, Iman appeared on Angela Yee's Lip Service and mentioned that he offered Teyana full disclosure. Iman said that he had provided Teyana with a "hit list" of women he had been with so that there would be no surprises if rumors arose from past relationships. He said:
"Before any of this, I been had to give Teyana this list, I had to. She can't feel embarrassed ever, I ain't gonna have her feel embarrassed."
Iman has a point.
The painful truth exists that your boo had sexual experiences before they were with you. As cringeworthy as it is to talk about, it's the naked truth that your man got naked with someone else. The underlying question is, should you and your partner disclose your sexual histories with one another? And if so, at what point in the relationship is this conversation necessary?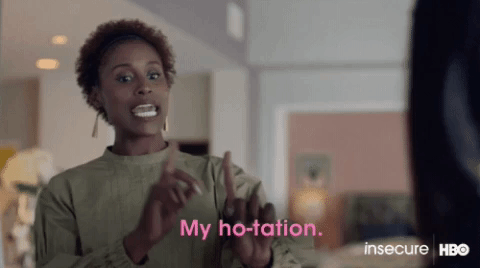 Although it may be pretty uncomfortable to discuss the one night stands and sometimes shameful experiences that you shared with individuals who have no relevance to your current relationship, it must be done.
In today's social climate, it seems irrational for a woman to demand such invasive information about a man's sexual history, but I'm with Teyana, you're not about to have me out here looking crazy. Social media makes relationships more accessible than ever before, especially for celebrities. This makes it easy for people to develop rumors based on unsubstantiated information. I see it as completely necessary to disclose your former partners when entering into a mutually exclusive relationship.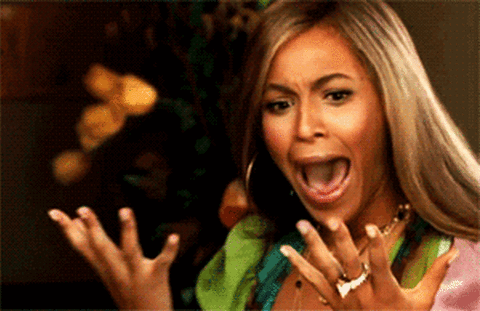 On the other hand, there is the issue of confidentiality. The concept of having a 'body count' is actually fairly misogynistic. By asking a man to offer me a list of his conquests, I'm violating the privacy of any of the women that he's been with. I don't feel like someone I laid down with at any point my life should discuss our sexual experiences with anyone else, especially if it's not his wife.

The idea of offering your partner a 'hit list' is a tricky subject, but is definitely an important conversation to have with your partner if things are getting serious. The last thing you or your partner want is to be blindsided about their own relationship.
What do you think? Is a hit list from your man essential to maintaining a healthy relationship? Or do you feel like what's in the past should stay there? Let us know in the comments!
Featured image by Danielle Venturelli/amfAR/Getty Images for amfAR