This post is in partnership with Colgate.
She's Totally Ready: Jerri Evansyoutu.be
Turning Natural founder Jerri Evans greets hard work and hustle with a smile, thanks to Colgate's Total 12-hour Multi-Protection toothpaste. Growing up, the entrepreneur wasn't afforded access to healthy and organic food options in her Southeast Washington, DC neighborhood, and after losing her mom to cancer, she decided that it was time to change the narrative. "If I could get people to change what's on their plates, we don't have to lose them as often."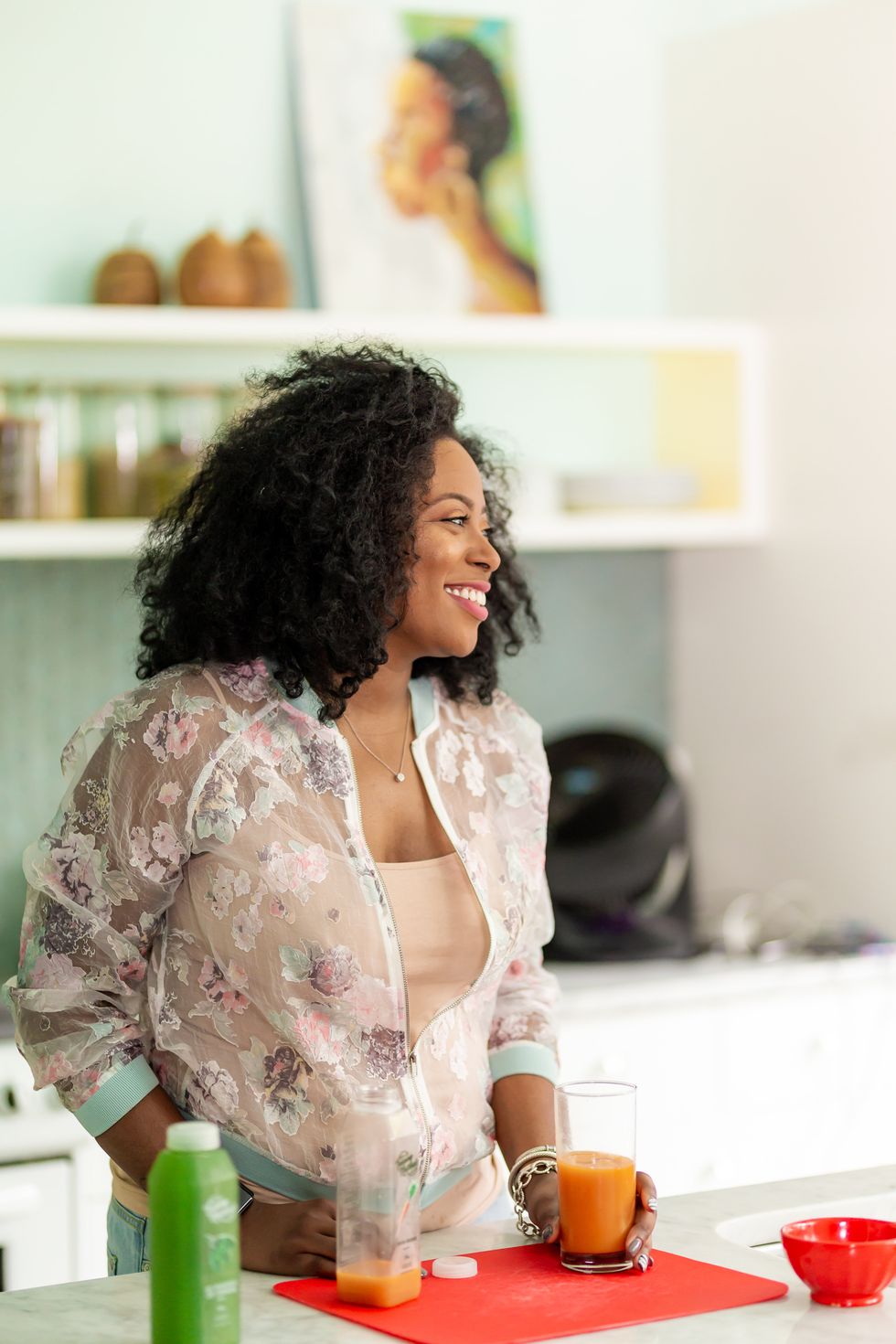 S. Bola Okoya
With $300 dollars and a juicer she launched Turning Natural – a juice bar that provides healthy alternatives to sugar-filled drinks. Turning Natural has since expanded to five locations, a reality that Jerri attributes to staying Totally Ready when opportunities come knocking. For more about Jerri's story, watch the video above.

How are you getting Totally Ready for life's unexpected moments? Let us know in the comments below!
Featured image by S. Bola Okoya.

This post is in partnership with Colgate.
Necole Kane knows that behind every great smile is a winning mindset.
The founder and Editor-In-Chief of xoNecole fearlessly took a leap of faith when she transitioned her celebrity gossip blog at the height of its success to a women empowerment platform, and the risk came with great reward.
How xoNecole EIC Necole Kane Gets Totally Readywww.youtube.com
Today, xoNecole and Necole's own personal journey is inspiring thousands of women to become the best versions of themselves. "I get to wake up every day and run a brand that inspires young women all over the world. A brand that I needed when I was a young woman, in her twenties, trying to find her way."

Whether she's hitting the pavement for health, listening to motivational podcasts, or simply taking the time to reflect on her accomplishments, Colgate's Total 12-hour Multi-Protection toothpaste helps Necole stay totally ready for new opportunities by making sure that she feels good about the woman in the mirror.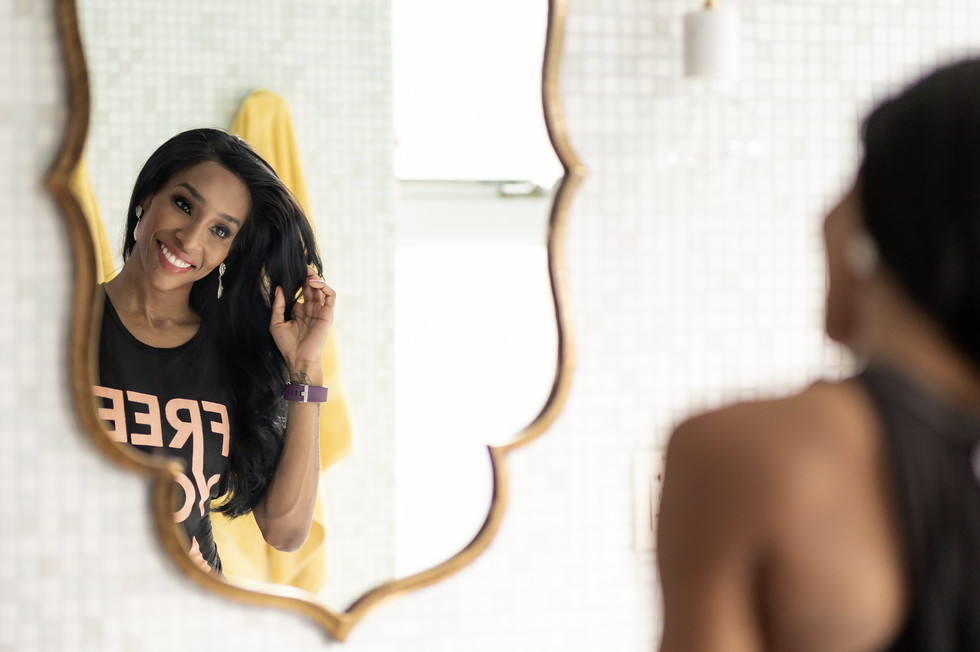 Photo By: S. Bola Okoya
What's behind your smile that makes you Totally Ready for life's unexpected moments?
Featured image by S. Bola Okoya
This post is in partnership with Colgate.
Success is when preparation meets opportunity. As women, we often forfeit our dreams due to lack of money, time or resources.
*Cue negative self talk*I don't have enough money to start over. I don't have enough time to invest in my dream. I don't have enough knowledge to successfully run a business.
We tend to charge our dreams to the game due to the insufficient faith we have in ourselves and our struggle, but this mogul mom is proof that even if you never feel like you have "enough" to take a leap of faith, you're always totally ready.
Christina Bright was finishing her third year in college and preparing to study abroad in Costa Rica when she discovered she was pregnant with a baby boy. The then 21-year-old student was faced with the biggest decision of her life: allow fear to stifle every dream she's ever had, or live fearlessly in the pursuit of them. Totally Ready for the moments that matter.
It's obvious to say that a young Christina chose the latter, because she is now living her best life, earning a paycheck in pursuit of her passion. Her day-to-day schedule is centered around being a great mom and connecting with people from all walks of life to inspire them to pursue the lives they deserve.

Christina, freeform creative, actress, and philanthropist, makes sure she has a healthy smile prepared for every opportunity with Colgate's Total 12-hour Multi-Protection toothpaste, because she knows that the best moments in life come when you least expect them.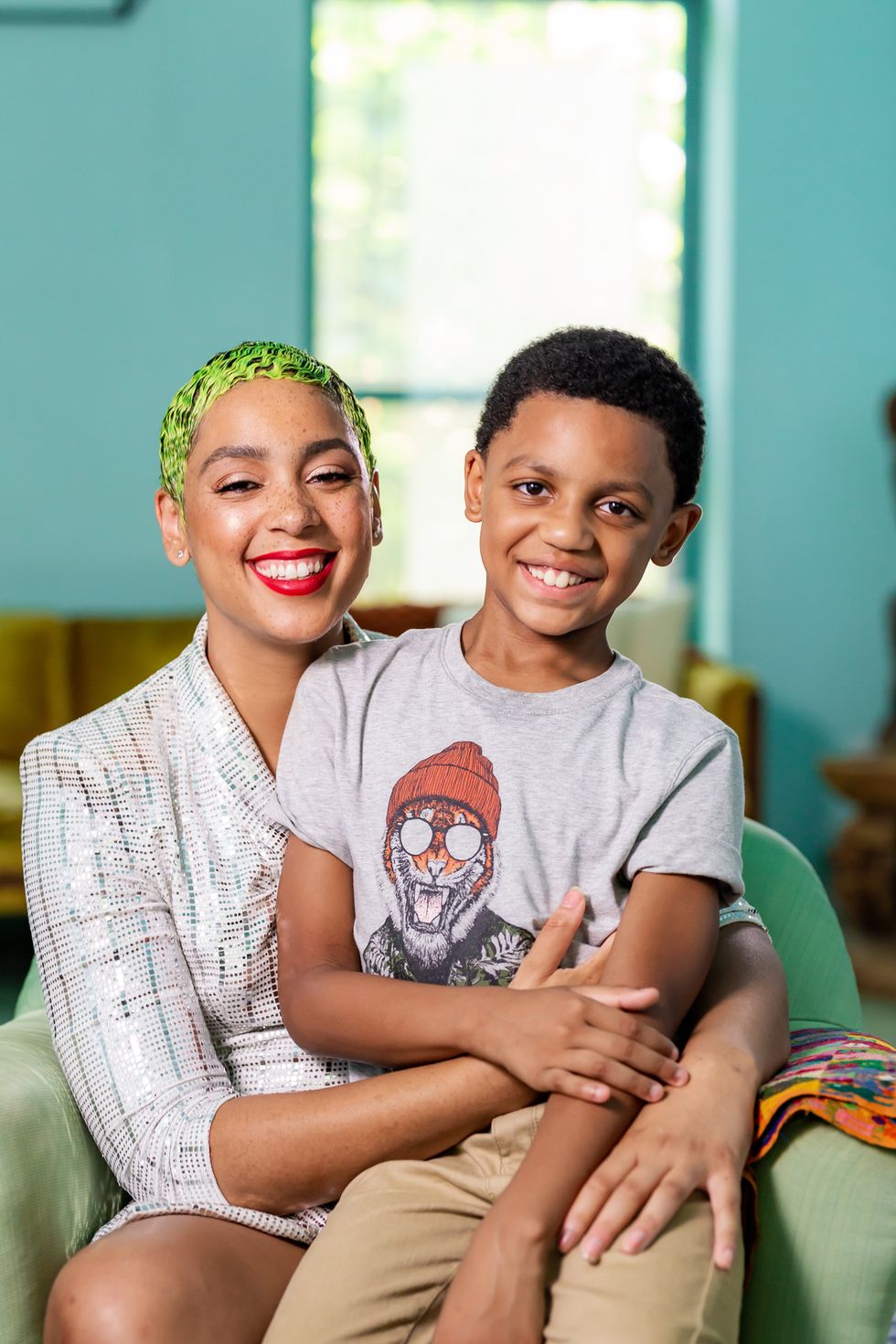 Christina Bright with her son JustinPhoto Credit: S. Bola Okoya
Keep up with Christina on Instagram @chrissmiss_ or check out her website: http://www.everydayischrismiss.com/.