This post is in partnership with Colgate.
Necole Kane knows that behind every great smile is a winning mindset.
---
The founder and Editor-In-Chief of xoNecole fearlessly took a leap of faith when she transitioned her celebrity gossip blog at the height of its success to a women empowerment platform, and the risk came with great reward.
How xoNecole EIC Necole Kane Gets Totally Readywww.youtube.com
Today, xoNecole and Necole's own personal journey is inspiring thousands of women to become the best versions of themselves. "I get to wake up every day and run a brand that inspires young women all over the world. A brand that I needed when I was a young woman, in her twenties, trying to find her way."

Whether she's hitting the pavement for health, listening to motivational podcasts, or simply taking the time to reflect on her accomplishments, Colgate's Total 12-hour Multi-Protection toothpaste helps Necole stay totally ready for new opportunities by making sure that she feels good about the woman in the mirror.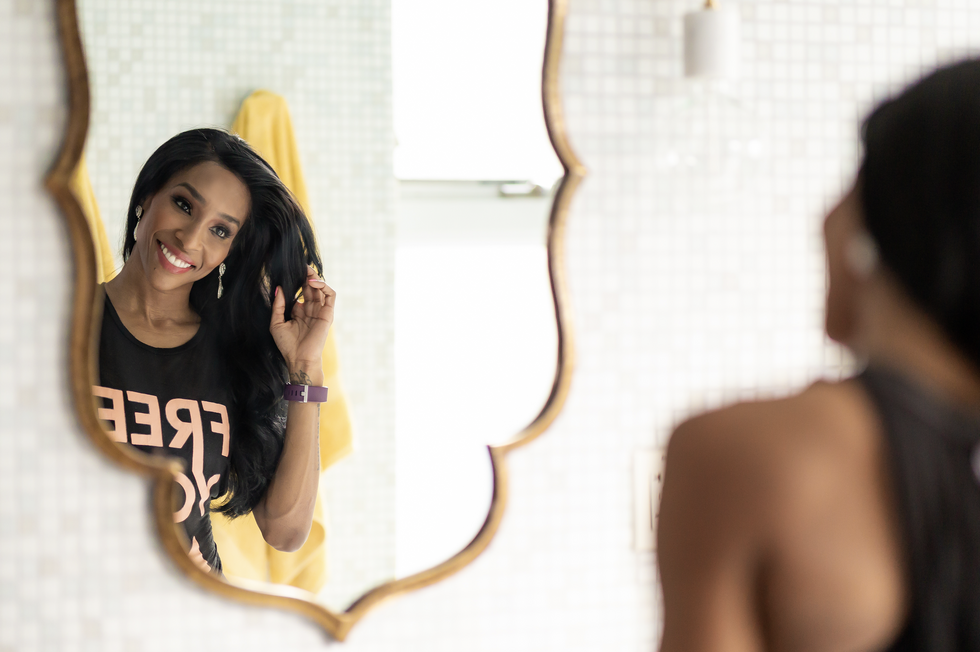 Photo By: S. Bola Okoya
What's behind your smile that makes you Totally Ready for life's unexpected moments?
Featured image by S. Bola Okoya