Shellie R. Warren
Shellie R. Warren is a lover of quotes, lip gloss, graphic t-shirts, silver jewelry and Pumas. She's an author with two published books (thus far) on matters of the heart. In fact, 2019 was the 15-year anniversary of her first release ' Inside of Me: Lessons of Lust, Love and Redemption' (she's seriously mulling over penning a sequel to it) and 2020 marked her 20-year anniversary of being a (mostly) full-time writer. Aside from that, when Shellie's not tellin' all her business, she's helping couples (marriage life coach) or assisting with birthing babies (doula). Her byline is all over cyberspace, but where you won't find her is on social media. Like anywhere. At all. If you need to hit her up, she's (usually) reachable at missnosipho at gmail.com, though. HOWEVER, pitches for xoNecole need to go to editor@xonecole. Hit her up for *strictly* Shellie-related stuff. Again, pitch article ideas to the site addy NOT HER. Much appreciated.
Something that we all know is aging is a natural part of life. It's nothing to get mad about. It's nothing to be afraid of. Matter of fact, it's a blessing to be able to say that you're getting older. That said, the key to aging gracefully is preparation, and if there's one part of us that gets overlooked a lot when it comes to this, it's our teeth. Here's the thing, though. When we're babies we get a set, then lose them. Then we gain another set and that's supposed to last us for the rest of our entire lives. Between the constant eating, sometimes grinding, the kinds of foods that we eat and not always taking care of our teeth as well (or consistently) as we should, the enamel (the main layer that protects your teeth from decay) on them can start to get thinner which can make our teeth more fragile and, quite frankly, dingy looking. That's why a lot of people can look pretty good in their 50s and 60s, then smile and instantly appear 10 years older. It's because they didn't take good care of their teeth.
There's no time like the present to learn a few ways to dodge this particular bullet. Since your teeth are going to get older over time, here are 12 proven ways to help them to stay young-looking, so that you can appear more youthful, with time, as well.
1. Stay Hydrated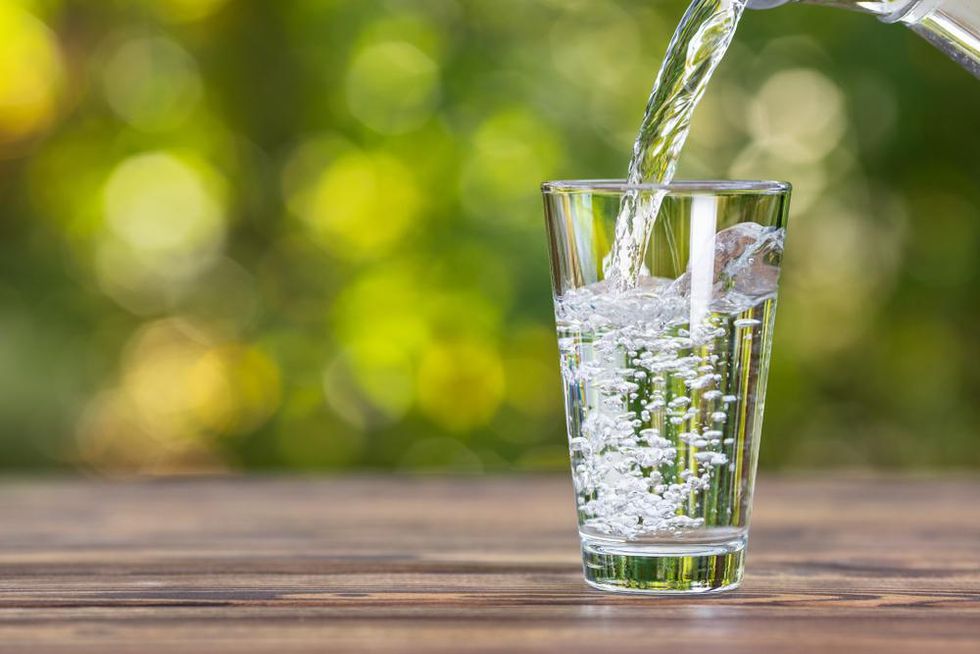 Have you ever really stopped to think about what's in your saliva? It's actually a combination of water, minerals, proteins, mucus and amylase (an enzyme that helps you to properly digest your food). Saliva is great at helping to prevent oral decay because it helps to remove food particles from your mouth, wash away bacteria that can lead to cavities and neutralize acids that can eventually lead to cavities and a breakdown of tooth enamel. Something that saliva needs in order to produce itself on a regular basis is water. That's why, when it comes to taking care of your teeth long-term, it's important that you drink at least 6-8 glasses of water a day. Every single day.
2. Brush with Baking Soda. Rinse with Hydrogen Peroxide.
If you don't want to go the professional whitening route, a great natural whitening alternative is to brush your teeth with a combo of baking soda and hydrogen peroxide. Baking soda (also known as sodium bicarbonate) is effective because it contains tiny crystals that create a texture that's able to basically "exfoliate" your teeth, so that you can safely and effectively remove plaque from them. Hydrogen peroxide is cool because it serves as a natural bleaching agent that can help to whiten your teeth while killing bad bacteria that may be lurking around in your mouth too. I've been going with this combo since I was a child and I can definitely tell a difference, every time I use it. Just make sure to rinse your mouth really well when you're done. Both things are safe. Still, they can be pretty potent too. (If you want to learn about some other natural whitening remedies, check out "10 All-Natural Ways To Strengthen Your Teeth & Whiten Your Smile").

3. Go Easy on the Brushing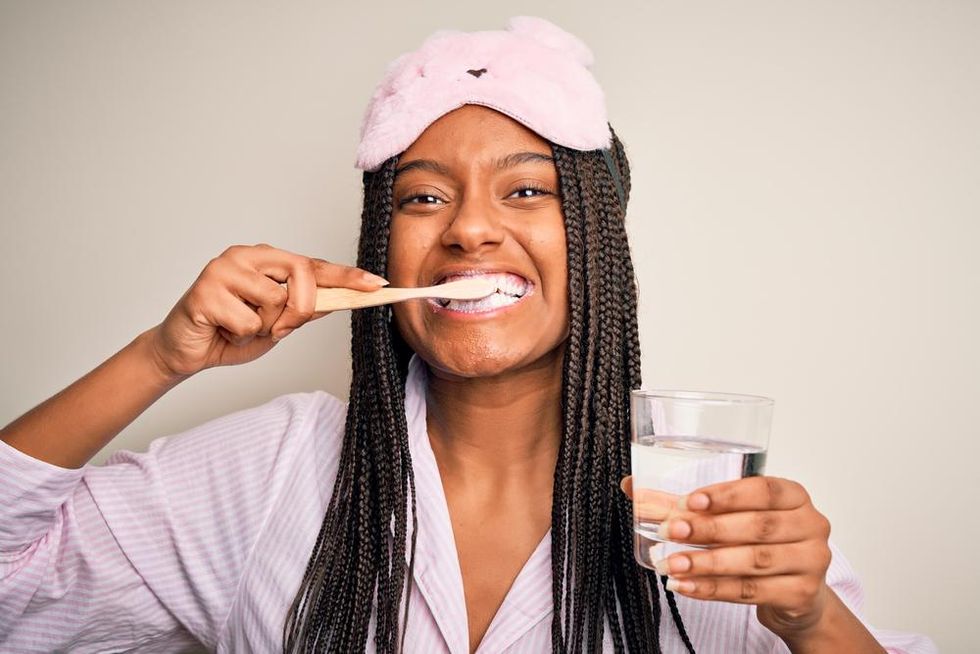 There can be too much of a good thing, even when it comes to brushing your teeth. In other words, if you ever wondered if you could brush them too hard or too often, the answer is yes. What's a trip about this particular point is even that can result in tender gums and worn out enamel. Yes, you need to brush (and floss) after every meal. Just make sure that you go with a soft-bristled brush, that you stroke at a 45-degree angle to your gums and that you do it for no more than 2-2 ½ minutes. Oh, make sure that you replace your toothbrush every three months as well. Going above and beyond this could result in tooth sensitivity. You don't want that.
4. Reduce Your Acidic Intake
This one kinda sucks because I'm willing to bet that some of your favorite foods and drinks are acidic. The reason why you should reduce the amount of them that you consume is because they've got the ability to erode your tooth enamel over time which makes it easier for the pigment of foods that stain your teeth and provide that less-than-appealing yellowish look. Acidic stuff can also cause your teeth to become pretty sensitive too. If you're not exactly sure which foods and drinks fit this bill, the list includes orange juice, soda, fish, processed foods, lemonade, pineapple juice, starchy foods, grape juice, apple juice and corned beef.
So, what foods are able to make your mouth more alkaline? Good question. Some of those include zucchini, spinach, kale, pumpkin, white cabbage, arugula and artichokes. Eat more of those and less of the acidic stuff and your mouth will be much healthier.
5. Consume Calcium and Vitamin D-Rich Foods Instead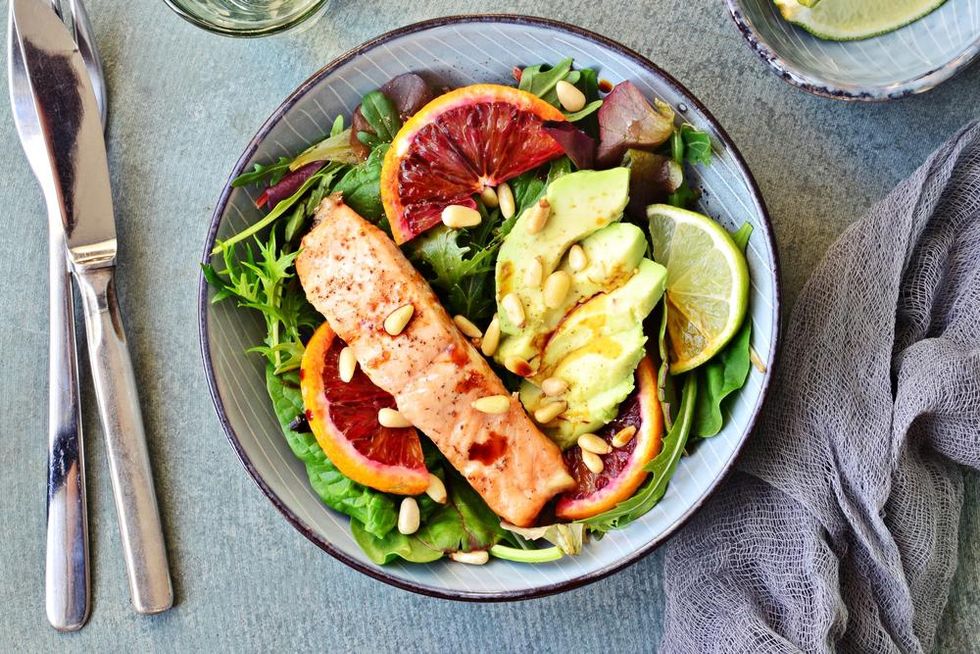 Although your teeth aren't technically bones (teeth are made up of dentin, enamel, cementum and pulp), they do need some of the same nutrients that bones do in order to remain nice and strong. One that tops the list is calcium because it's able to harden your teeth's enamel. This is why it's so important to eat foods that are rich in calcium like cheese, dark leafy greens, yogurt, canned salmon, whey protein, milk (or milk alternatives) and chia seeds.
Another nutrient that's important is Vitamin D. That's because it helps your body to process and absorb calcium. Without calcium, your teeth can start to become pretty brittle which is problematic on all kinds of levels. Foods that are loaded with Vitamin D include fortified cereals, eggs, canned tuna, shiitake mushrooms and orange juice.
6. Eat Cheese at the End of Each Meal
If cheese is something that you love to eat, you're gonna be thrilled with this tip.
Remember how I mentioned a list of foods that are acidic? Well, something that you might not know about cheese is that it's naturally alkali. This means that, when you eat it, cheese can help to neutralize the acids that you may have just consumed from other foods. As a bonus, cheese also contains a good amount of calcium.
As far as the kinds of cheeses that are best, some dental experts are all about ones like Monterey jack, cheddar, Brie and Camembert due to all of the nutrients that are in them.
7. Do Some Oil Pulling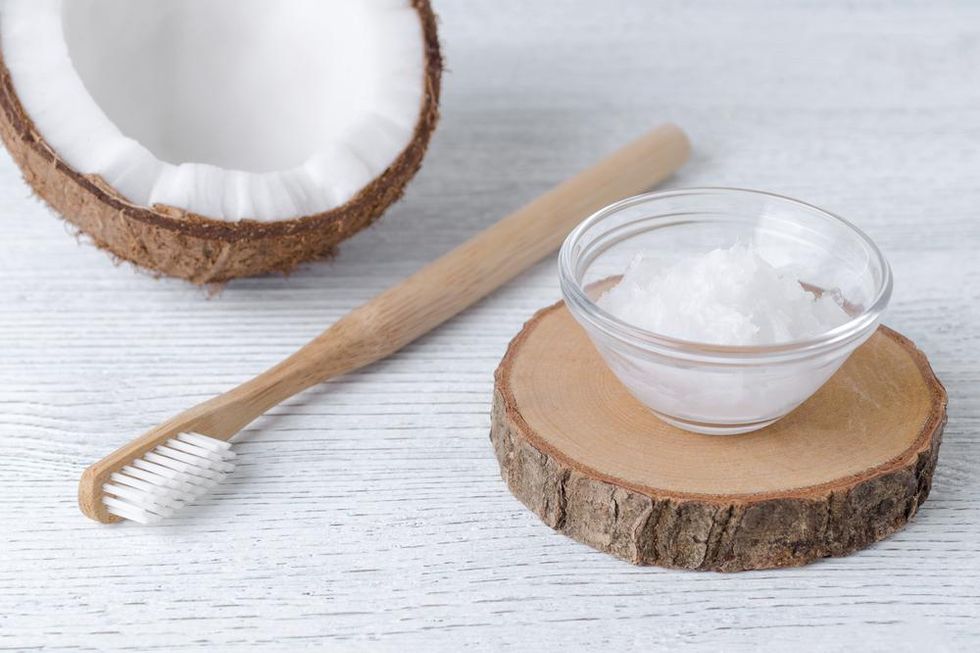 The brief history on oil pulling is it's an Ayurvedic practice that actually originated in India. The purpose of it is to use oils to literally purify your teeth and gums. While a lot of Indians prefer to go with sunflower or sesame oil for pulling, the people I personally know who oil pull typically use coconut oil since it has so many properties (such as lauric acid which reduces inflammation and Vitamin E which helps to heal tissues) in it. Anyway, all you've gotta do is put around a teaspoon of the oil of your choosing into your mouth and swish it around for about 10-15 minutes. Then spit the oil out and brush your teeth like usual. If you do this 2-3 times a week, you should notice that your teeth will feel cleaner, your teeth will appear whitener and your breath will even smell fresher.
As a special note, it can be hard to keep all of that oil and spit in your mouth when you're just sitting around and doing nothing. That's why it's usually best to oil pull while you're in the shower or super preoccupied with something that keeps you busy yet doesn't require you to talk.
8. Take a Multivitamin
One of the reasons why your teeth can start to weaken as you age is you may not be receiving all of the nutrients that they need on a regular basis. In fact, it's estimated that a whopping 92 percent of Americans have some sort of vitamin deficiency (what in the world?!). Since your teeth need calcium (again, it helps to harden your teeth's enamel); Vitamin D (it aids in boosting bone mineral density); potassium (it helps to keep your blood from becoming too acidic); phosphorus (it helps to build healthy teeth); Vitamin K (it improves bone strength); Vitamin C (it fights gingivitis), and Vitamin A (it helps to promote oral healing), you can never go wrong with 1) eating foods that have these nutrients in them and 2) taking a multivitamin on a daily basis. As far as multivitamins go, it's an easy way to make sure that you compensate for any vitamins or minerals that you might've missed due to your diet.
9. Drink Some Tea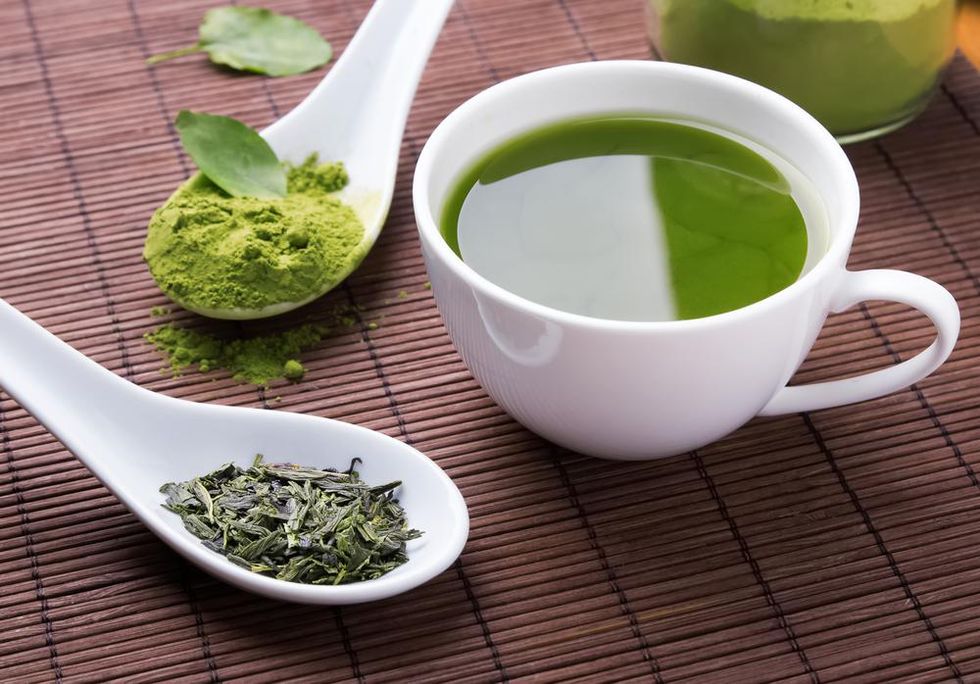 Yeah, before you get all giddy in your soul, when I say "tea", I don't mean some good ole' southern sweet tea. What I'm referring to is green tea. Aside from the fact that green tea contains bioactive compounds that are able to improve your brain function while helping to keep you from getting type 2 diabetes and also antioxidants that can help to boost your immunity and reduce the risk of you getting certain cancers, the catechins (a specific type of antioxidant) in this kind of tea are also able to fight gum disease, tooth decay and bad breath. One of the best ways to take care of green tea's oral benefits by making your own mouthwash. A cool recipe is located here.
10. Get a Night Guard
If you've heard of the word "bruxism" before yet you're not exactly sure what it means, it's a medical term for people who grind their teeth or clench their jaws (which is around 10-15 percent of the population).
Several things can cause this including stress, internalized anger, insomnia, heavy caffeine and/or alcohol consumption and ADHD. The reason why this is an issue when it comes to the topic of aging teeth is because teeth grinding can damage the enamel of your teeth—and the weaker your enamel gets, the much more vulnerable to damage your teeth can become. How? Well, chewing your teeth can put between 20-40 pounds of pressure on them. Grinding? A whopping 250 pounds! Geeze.
A solution is to invest in a night guard (or bite splint). It's very similar to the trays that your dentist may use to whiten your teeth. You put them on at night and it helps to both shield and cushion your teeth so that you're not putting so much pressure on them while you sleep. Since night guards can also help to prevent headaches and neck pain, it definitely can't hurt to talk to your dentist about getting one either to fix any grinding issues that you have now or to use as a preventative measure.
11. Keep Metal Out of Your Mouth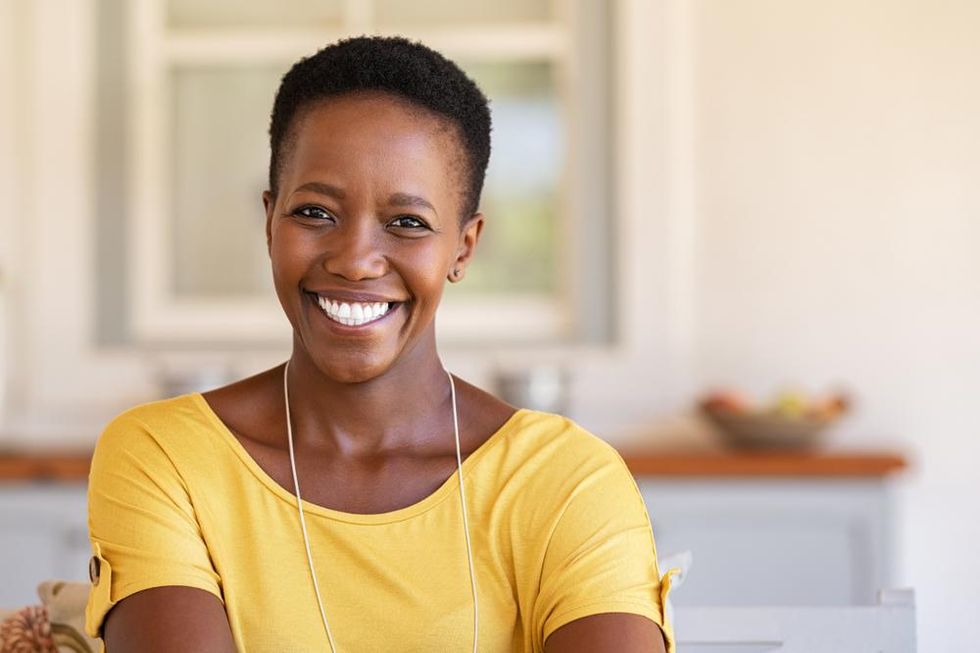 I've had a root canal before. My dentist was cool. Still, it was no walk in the park by any stretch of the imagination. Anyway, if you end up needing some sort of treatment for a cavity that you might have, make sure that you avoid getting metal amalgam fillings or crowns. Those can definitely cause your mouth to look 20-plus years older than it should. Instead, ask your dentist about fillings that are the same color as your natural teeth and crowns that are ceramic. These options tend to look so much better. Younger too.
12. See Your Dentist Annually
Unfortunately, only half of Americans go to see their dentist every six months (which is actually how much we're supposed to do it). Around 15 percent go annually and over 20 percent said they haven't gone in the past few years. That's not good because your dentist is able to see signs of wear and tear, damage and even aging that you cannot. Plus, they can provide tips on how to keep your teeth in great shape for many years to come. I can't think of too many things that I dislike more than going to the dentist. Still, it's something that's crucial if you want your teeth to look great and, well, age gracefully. Make your next appointment, ASAP, OK? Excellent.
Join our xoTribe, an exclusive community dedicated to YOU and your stories and all things xoNecole. Be a part of a growing community of women from all over the world who come together to uplift, inspire, and inform each other on all things related to the glow up.
Featured image by F.J. Jimenez/Getty Images
Keep reading...
Show less
Whether you're in a long-distance relationship or you're just looking for a way to spice things up with your man, something that I think you should never underestimate is what a good, long and sexy round of phone sex can do for you and yours. While I already know that it's oftentimes seen as some wack-ass, bootleg consolation prize, I personally think that's just because there isn't enough forethought and prepping that is put into it. Hopefully, though, after reading these 12 suggestions, not only will you see phone sex in a whole new light—you'll be excited about having a few session with your boo thang, just as soon as you possibly can.
1. Download the Right Sexting Apps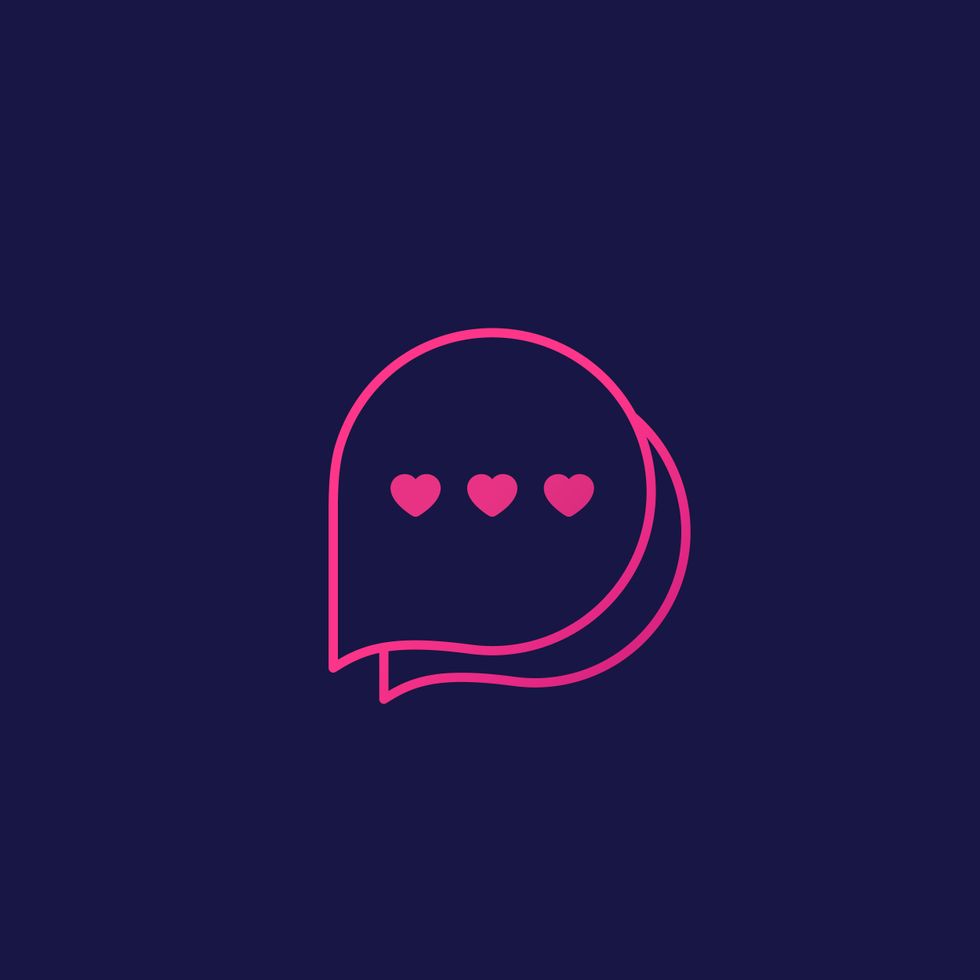 Before getting into all of the ways to make phone sex better, I'm thinking that you're probably most concerned that what you say (and do) remains between you and your partner. Noted. That's where certain sex apps come in. Dust is a sexting app that literally turns everything that transpired to "dust" after 24 hours. If you want to send some screenshots, Confide will "gray out" any of the ones that might be shared with someone other than the originally intended individual. We-Connect is cool because you can connect vibration sensations to your sexts. LokLok is great because you can actually scribble messages to your partner to give a more personalized effect (which is great when it comes to foreplay or afterplay). Wickr isn't exactly a sexting app; still, it's really secure when it comes to sending photos and videos. Bottom line, these are some popular apps that can put your mind more at ease, as far as confidentiality is concerned.
2. Send Each Other a Phone Sex Gift Pack Ahead of Time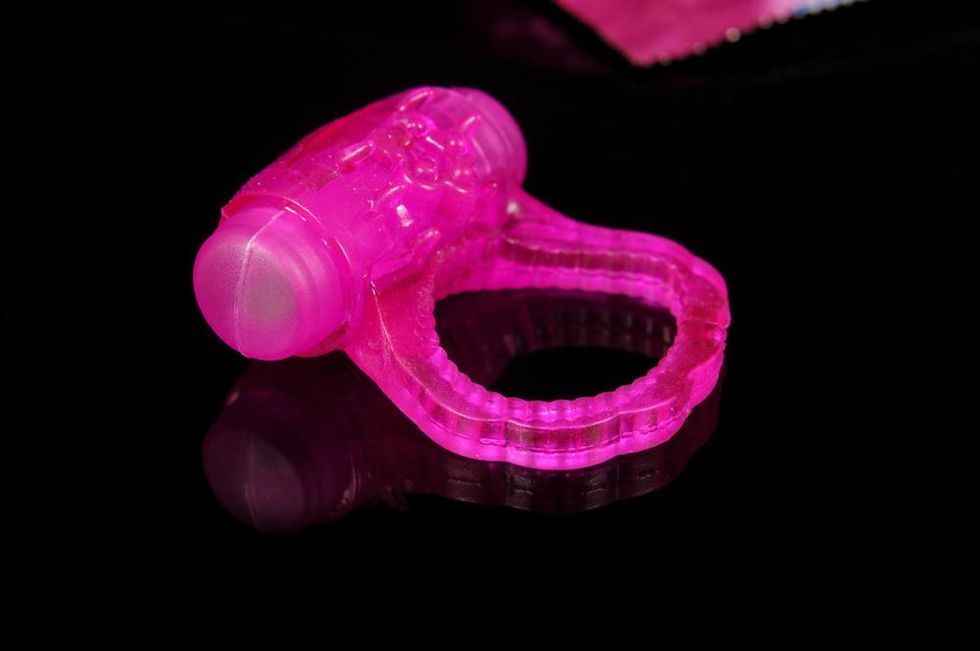 Now that you can feel more confident that, whatever you and yours are game for while being on the phone, no one else will have to know about it, it's now time to get into some tips on things that you can do that will help to create the mood. Let's start with making a sex gift pack, shall we? This is something that both of you can customize and then send to each other.
If you're totally down yet you're not sure what yours should include, I've got a few ideas: lubricant; sexy underwear; the perfume (or essential oil) that he likes to smell on you; a handwritten note that consists of some of the things that you want to do to him; a phone grip (so that he can either hold his phone with one hand or not at all); a voice-controlled vibrating egg or cock ring; some satin sheets; a blindfold; some champagne (or a bottle of whatever their favorite liquor is and, some chocolate sauce (or whatever their favorite sexual condiment is).
How can someone not get excited at the sight of receiving items like this, chile?
3. Set the Stage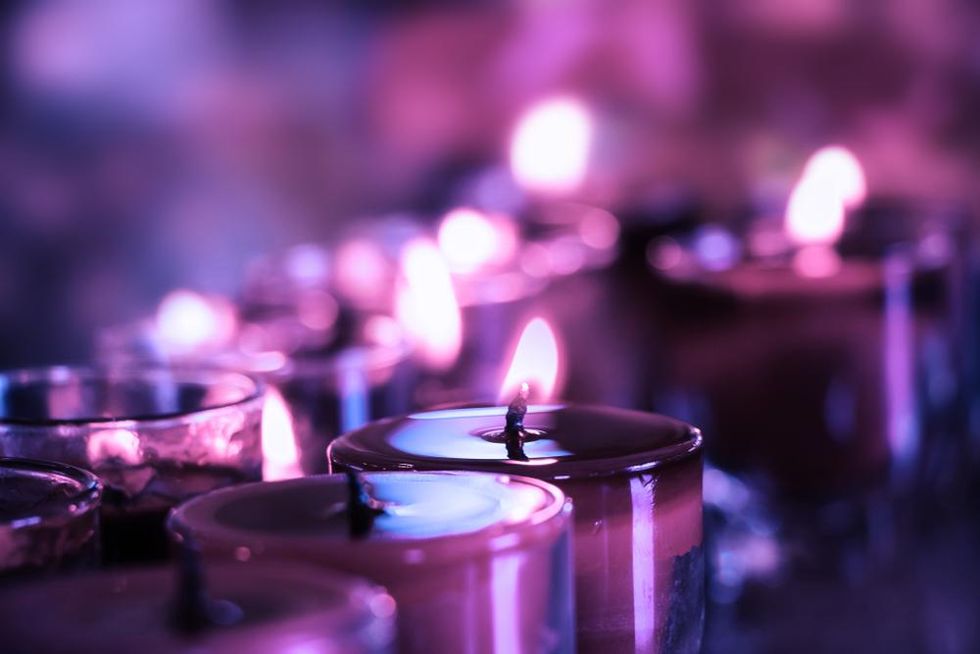 Whether or not you plan on video chatting, you still should set the stage/scene for some erotic romance. Turn off your overhead lighting and either light some scented soy candles (jasmine, lavender, vanilla, rose, patchouli, cinnamon and nutmeg can all help to get you in the mood) or install a colored LED light bulb (blue, purple and red are really sexy). Get yourself a sex pillow; it can make getting into certain positions, so much easier. If you want to play some soft and sexy music in the background, do that. Shoot, some people like to have phone sex while soaking in the bathtub. Others prefer to roll around on the floor. The key is to create the kind of atmosphere that makes you want to have sex while encouraging your partner to do the same.
4. Dress Up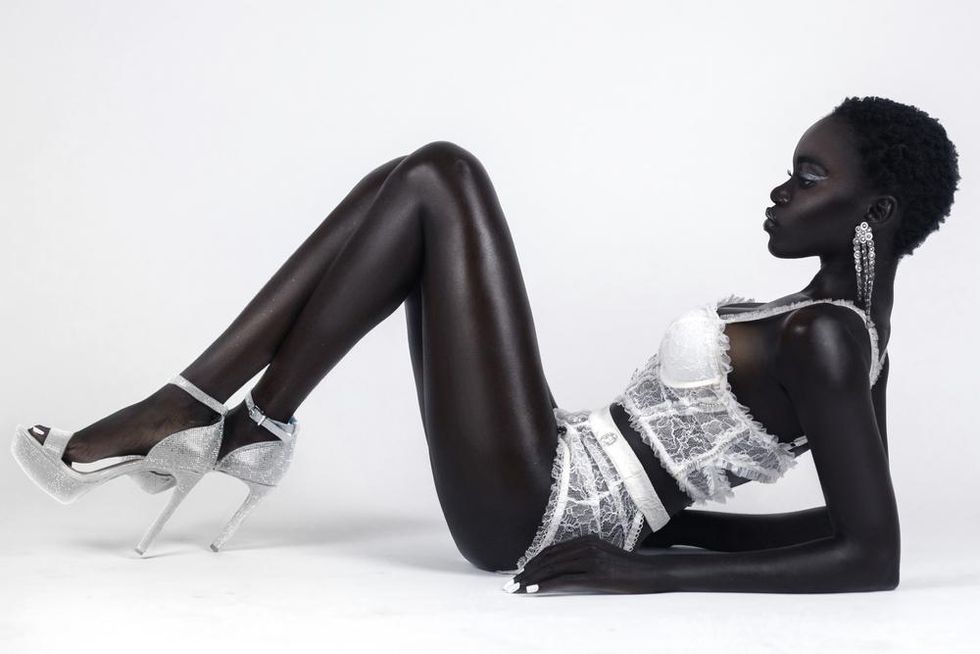 I won't lie. About half of the men that I know, whenever the topic of lingerie comes up, they tend to shrug their shoulders and be like, "I prefer you just get naked." About another 30 percent say that they like to see their lady in it, with or without sex happening. Then there's the other 20 percent (a lot of them are husbands) who say that lingerie is like the gift wrap that's around a present. Personally, I like lingerie, even just for me, because it makes me feel sexy, sensual and super seductive, especially when I get something that feels really soft on my skin, that's in a color that I like, that accentuates my favorite parts of my own body. Anyway, whether your man likes lingerie or not, whether you plan on getting on video or not, phone sex should be treated like a special occasion. Dress up for yourself, if no one else. It has a way of putting you into a headspace that is sexually unmatched.
5. Bring in Some, Umm, Sound Effects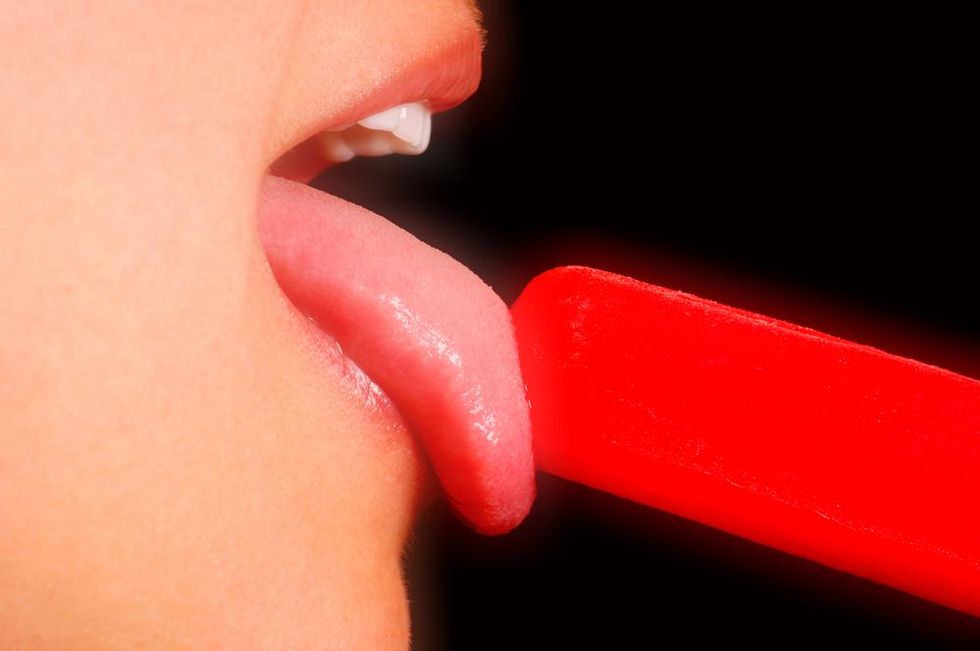 This might be a "something new" for some of you. Have you ever heard of auralism? Some people consider it to be a sexual fetish. Personally, because it literally means that you're turned on by sound, I just think it's something that takes arousal up a few notches while encouraging us to tap into all of our senses (sight, sound, taste, touch, hearing). Anyway, when you're physically with your partner, auralism is a reminder that while some people might prefer "silent sex", most of us do not. Use your "dirty" words. Moan. Apply more lubrication, so that you can hear the sounds of wet movement. Don't be shy about the sounds that are made during oral sex. Let loose. It's hot.
During phone sex, you can mimic some things that create certain sounds. Take oral sex, for instance. If you want to act like you are literally performing fellatio, get a popsicle in your favorite flavor. All of that slurping will be sure to turn both you and him on. See what I mean?
6. Watch Your Tone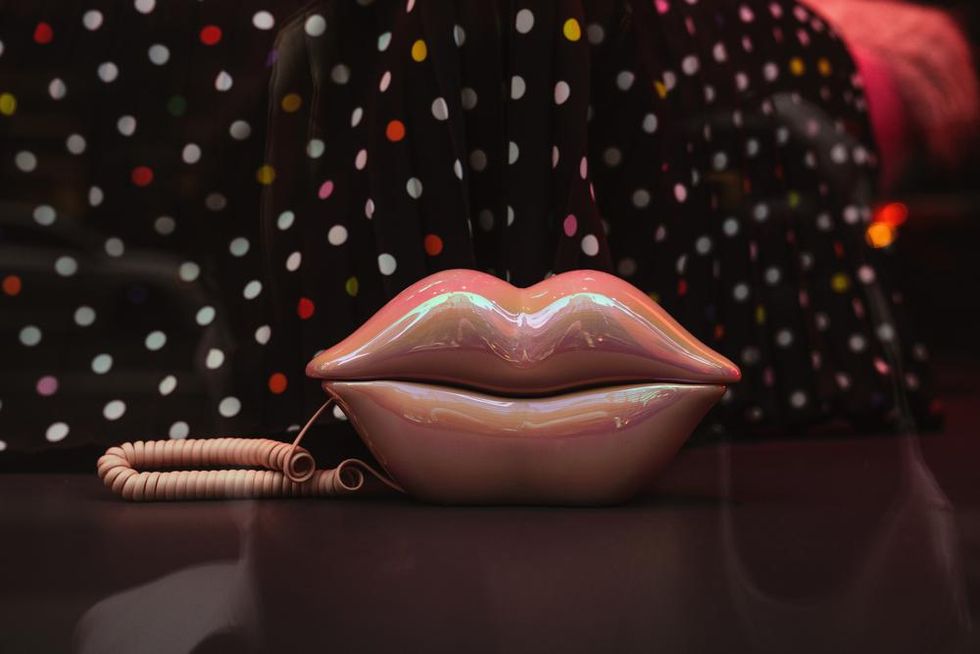 Although A Different World continues to be one of my all-time favorite shows and I actually own a shirt with a picture of Dwayne and Whitley on it, something that I always wondered was how Dwayne could put up with Whitley's voice. Lawd. Especially in a sexual setting. That said, there's a guy from my past who, while the sex was definitely something special, it was his voice that totally did me in. Matter of fact, when we caught up on the phone a few years ago, I had to cross my legs, a few times, because of just how good his voice sounded through my smartphone.
Yeah, something that is totally underestimated when it comes to giving good phone sex is one's tone of voice. How impacting is it? One of my male friends was just telling me about a woman he's been considering seeing beyond something casual. The interesting thing is, although he's not over-the-moon attracted to her on the physical tip, he can't seem to shake her voice. In fact, her voice has "made his nature rise" (lawd, who invented that saying?), on a few occasions. Enough to make him want to learn—and experience—more. So yeah, there go three examples of why focusing on your tone—as he does the same—during phone sex is semi-crucial.
Sit up straight. Breathe in deeply. Speak slowly. Control your volume. Moan more. Whisper at times. Smile while speaking. Believe it or not, all of these things can help to make your voice sound more soothing which always works when you're trying to seduce your partner.
7. Ask a Few Questions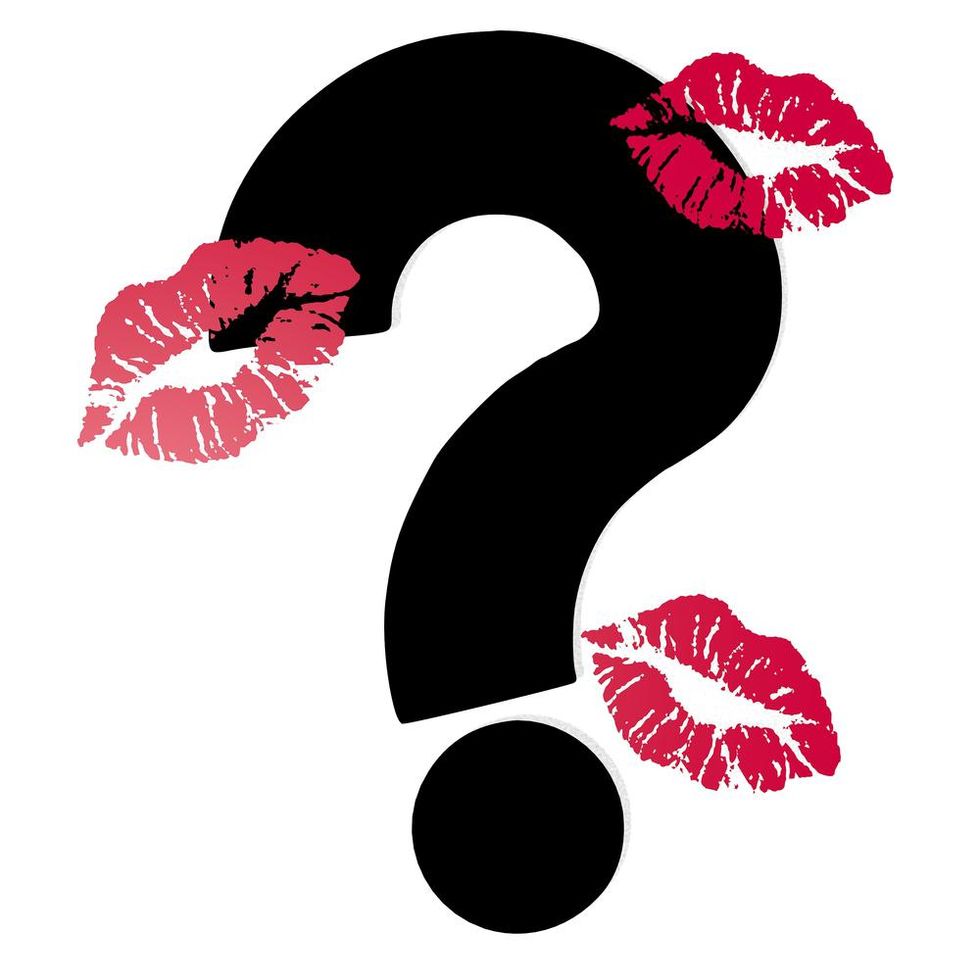 Some people struggle with phone sex, simply because they're not sure how to get things started. Like, what do you actually say to get the ball rolling? This is where some pre-game foreplay sexting can come in handy. Hours before, text your partner to let them know, just how excited you are about what is coming later on. Also, share with them some of the things that you find to be so appealing and alluring about them in the sexual sense. With one of those apps that I mentioned earlier, send a racy pic or message too.
Then, once you both get on the phone to get the party started, you'll both already know what time it is. From there, you can simply ask each other some questions. Forget that, "So, what do you have on?" generalized stuff. How about something like:
What's your favorite part of my body?
Where can I touch you to turn you on the most?
What do I taste like?
What's your favorite sexual position?
What's something that we've never done that you'd like to try?
How do I feel when I cum?
What's your favorite part of me going down on you?
What do you wish we'd do more often?
What do you wish I was doing to you, right this second?
How hard are you?
Between your questions and his answers, trust me, the self-consciousness that you might initially feel will soon be consumed by how turned on you both end up getting.
8. Take a Walk Down Memory Lane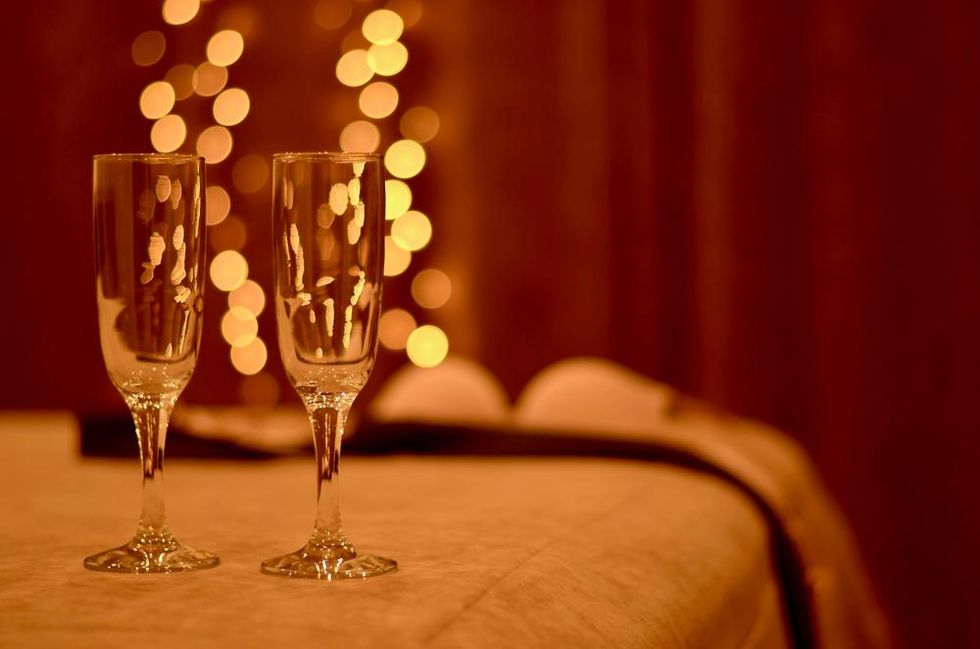 First up, did you know that the more sex you have, the better your memory tends to be? The reason why is a bit complex; however, in a weird way, it confirms why this next point should be incorporated. I've mentioned before that a past sex partner of mine says that he firmly believes in what he calls "sex memory"; that there are certain times of the year when he will crave certain women because 1) that was the time of year when he started having sex with them and 2) the sex was so good that it impacted him long-term. I thought he was being ridiculous until I thought about my own sex memory and indeed, there are certain months when I'll be like, "I wonder how so-and-so is doing" which will follow some sort of memory of a sexual encounter that we had.
Now, if a past partner can have this effect, imagine what recalling some of your favorite sexual experiences with your current boo can do. Be direct. Be specific. Set the scene of where you were, how you felt and the parts of the encounter that were your absolute favorite. Sometimes, it's remembering the past that can ensure that you will thoroughly enjoy the present.
9. Share Some Sexual Fantasies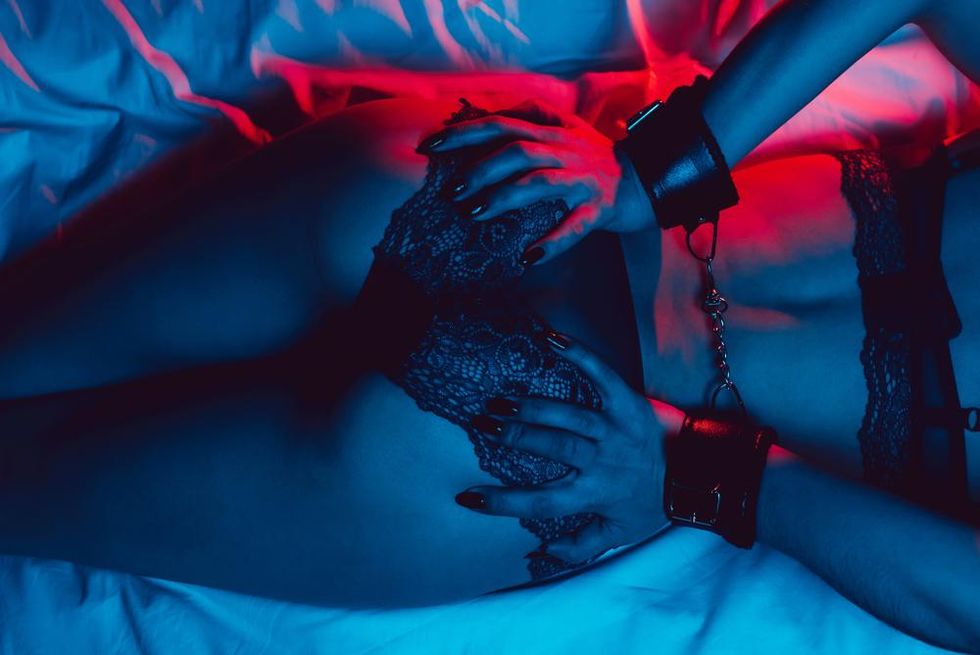 Some of y'all probably remember when Darius Lovehall said in the movie Love Jones that when people say that romance is dead, what they are really saying is that they've exhausted the possibilities. Say that. SAY. THAT. When you really stop to think about the fact that all men basically have the same equipment and we as women do too, whenever couples talk about how bored they are, if they wonder what it would be like to be with someone new, oftentimes it all stems from a lack of imagination and creativity that's transpiring within their current situation. This is why sharing sexual fantasies can be so important. I mean, think about it. Of course, if you're always in the missionary position in your bedroom at 10 p.m., stuff is gonna get the yawn effect. The "cure" for this is to create your own sex bucket list (check out "This Is How To Create The Best Kind Of 'Sex Bucket List'") and then to share your list with your partner. And when it comes to some good phone sex? That's one of the best times to bring the lists(s) up. Share together. Dream together. Be as graphic as possible. Getting your creative juices stirred up is a great way to get other things to…flowing.
10. Do Video Sometimes. Sometimes Not.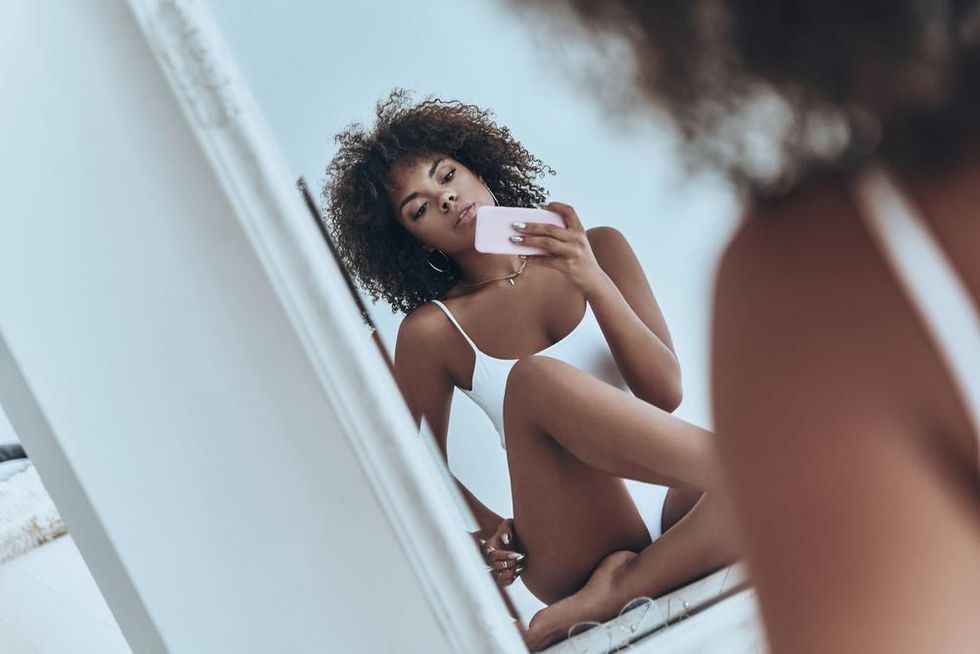 To use video or not to use video. When it comes to phone sex, that is the question. My two cents would be to alternate. Sometimes, when you solely rely on the video feature, it can make you a little lazy when it comes to finding unique ways to turn your partner on. Besides, if you take the sound suggestions that I already mentioned, just hearing each other get aroused can be enough to bring about a few climaxes. Look at it as a challenge. (If you know what I mean.)
11. Play a Lil' Bit of 'Simon Says'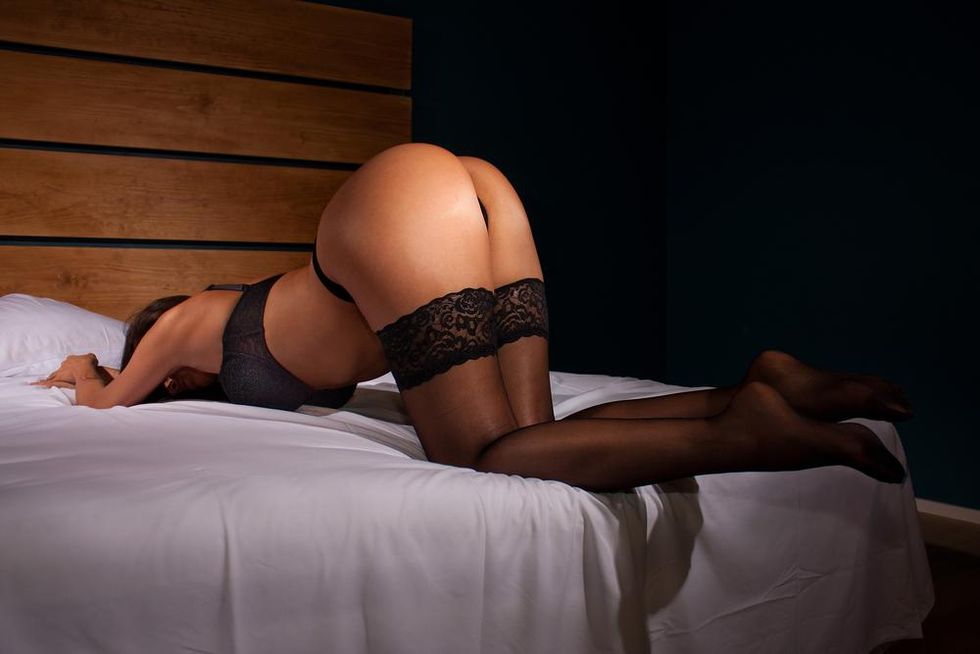 I don't know about y'all but blatant directives during sex is kind of a turn-off (to me). When you're physically with your partner, body language, changes in breathing and dirty talk can go a long way without feeling like you're in the military. When you're not together, though, and you're engaging in some good ole' phone sex, a "nasty" version of Simon Says can be the lick (no pun intended). Y'all remember the game Simon Says as a kid, right? One person would give instructions, starting with saying "Simon says" and they would keep doing it until folks got so used to hearing those two words that they would slip in a directive without pre-empting it with the phrase. Whoever did the directive anyway, they lost the game.
Well, in an erotic version of Simon Says, you and your partner can swap out "Simon" with your own name and "says" for "likes". Then, each of you can take turns playing the game the same way. For example, if your name is "Sharon", you can say something like, "Sharon likes it when you stroke yourself". Keep on giving instructions and then if you go without saying "Sharon says" and he still does what you stated, give him a consequence of something that he has to do. Like maybe rub himself down with an ice cube while you watch. Simon Says will never be the same again, chile.
12. TAKE. YOUR. TIME.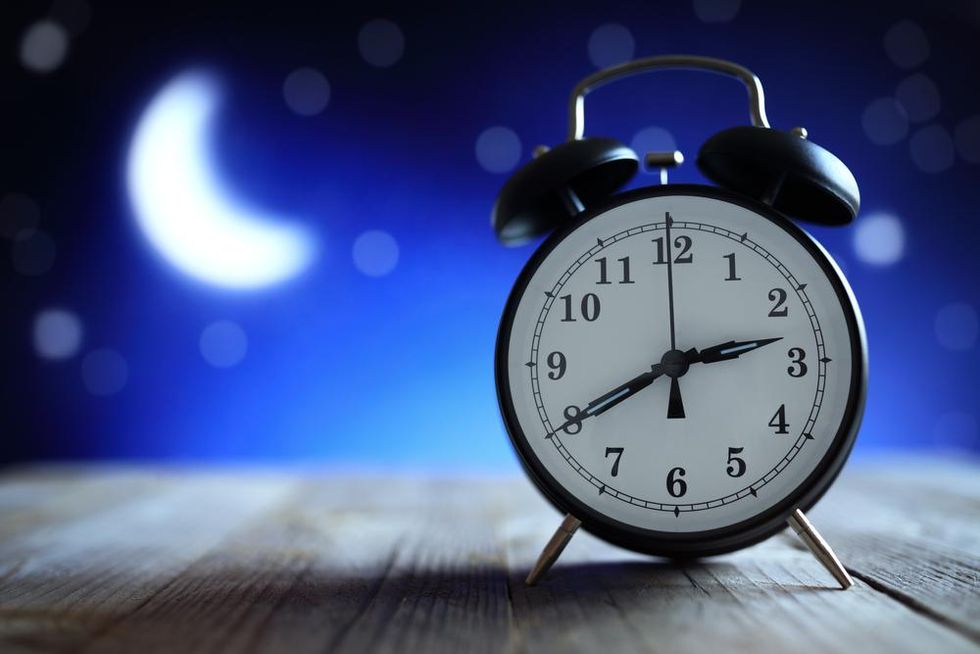 One of the best things about phone sex is it truly is all about the art of seduction. It really is about seeing how good you are at turning on your partner, even when you aren't around, as they do the same thing for you. That said, don't try and see this as a "sprint". Instead, treat it more like a marathon. In fact, right along with Simon Says, have a prize for the person who could hold out (from climaxing) the longest. You might look up and realize that phone sex isn't some lame consolation prize. It might end up being one of the absolute favorite things that you and your partner like to do. Whew.
Join our xoTribe, an exclusive community dedicated to YOU and your stories and all things xoNecole. Be a part of a growing community of women from all over the world who come together to uplift, inspire, and inform each other on all things related to the glow up.
Featured image by Shutterstock
Keep reading...
Show less
Something that I grew up around were worry warts. It wasn't until I grew up and was able to create my own energy oasis that I realized how toxic that space actually was because worrying really does tend to create issues/problems that don't exist. I mean, just think about what the word means—"to torment oneself with or suffer from disturbing thoughts; fret". What about that sounds healthy, beneficial or productive? Exactly.
As a marriage life coach, I oftentimes see people literally manifest their own drama in their relationships because they worry about things that, at the end of the day, they really shouldn't worry about—either because it's not that big of a deal or they couldn't really change it if it happened anyway. That's what I want to touch on today. If you want to keep your relationship in a good space, long-term, start by not tormenting yourself—and ultimately your partner—by choosing to have fear, anxiety and/or doubt about things that…really aren't worth it at the end of the day.
1. Titles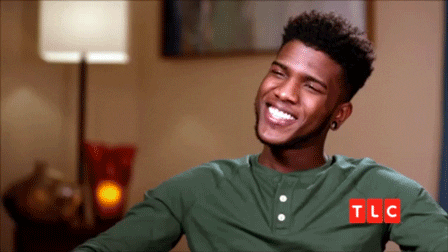 Titles are an interesting topic. When it comes to romantic relationships specifically, on one hand, they can help to bring about clarity. On another, if you're too consumed with them, they can create a lot of unnecessary drama. As someone who has said, many times, that I am too damn old for a boyfriend (check out "Why I'll Never Call Someone A 'Boyfriend' Again"), a title isn't that big of a deal to me. What I need to know is that we're on the same page (check out "The 'Pre-Commitment Interview' Every Dating Couple Should Have"), that the page isn't a secret to those who know us, and I'm all good. Besides, titles typically only come up when folks are being introduced to other people, right? It's like the title is needed in order to validate the relationship and, trust me, if you're being treated well and right, you will automatically feel confident—both in and out of the presence of folks.
The only real caveat to this is when a man refuses to put a title on your relational dynamic when it's something that you actually long for. I know a married couple like this. While the wife claims that she and her husband were a couple for many years prior to jumping the broom, her man is adamant that nothing "official" ever transpired before they said, "I do". Hmph. That low-key sounds like, "If I say you were my girlfriend and you find out all of the dirt that I did, I can't excuse my way out of it by saying we were never a couple in the first place." SMDH.
Still, people like that tend to be the exception and not the rule when it comes to this particular point. Besides, a title means nothing if the actions aren't backing up the words. For instance, I know another guy who, when he's asked if he has a girlfriend, he sometimes says, "She might think I'm her boyfriend but I don't have a girlfriend." This ninja. So yeah, why spend a lot of time worrying about if there's a title to your situation or not? Because it has to matter as much to the person who you're in a relationship with as it does to you, anyway. Instead, focus on if your needs are being met. If they are, chill. And what if the "need" is to have a title? If so, ask yourself why. Then discuss it with your partner. You might realize that you wanted one only because it's so-called what everyone else is doing and not really because it's that big of a deal to you. Or, you might discover that you and he want different things and it's time to do some shifting because of it. Either way, you win.
2. Social Media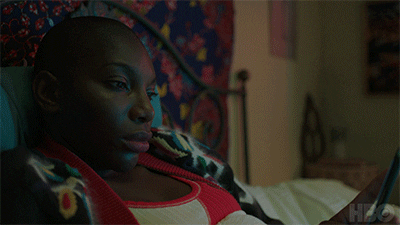 If any of you have been watching the current season of Ready to Love, you know that there's a two-time divorced guy on there by the name of David who said that he believes that long-term couples should give each other full password access. While I do think that a marital dynamic is different than two folks who are dating, this is still something that I've never personally desired in any kind of relationship. I mean, for what? When I think of other situations where passwords are shared, it's automatically parents and children that come to mind and it's usually because either a parent doesn't fully trust their child's online actions or they don't think that they're mature enough to handle social media without their guidance.
Adults aren't children, so what's all of the grown folks monitoring about? And if someone isn't your actual spouse, I really don't get why you should have that kind of access.
Being in an intimate relationship doesn't mean that someone has to give up their individuality or privacy. Besides, if you can't trust your partner when it comes to how they interact with people on Instagram (or they can't trust you), why are the two of you together to begin with?
Some folks cause worry to make mountains out of molehills when there shouldn't be one. That said, just because some attractive woman likes your man's page or he's friends with folks you don't know online, that doesn't mean that you need to hop into his DMs or "check" anybody. Geeze. Things grow when they have space (more on that in a sec). Not when they are being suffocated. Your partner doesn't need you monitoring them. If you disagree, the issue is probably way bigger than social media. Real talk.
3. Your Partner's Opposite Sex Friendships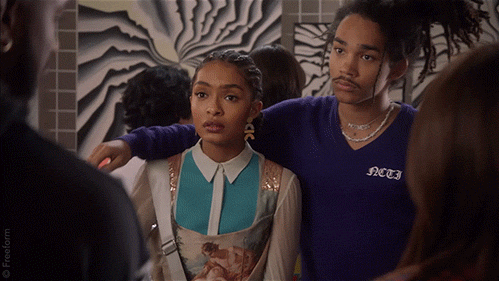 Do I think that men and women can be "just friends"? 1000 percent. I've got a few male friends—single and married—to prove it. When two people are truly platonic (check out "The Word 'Platonic' Is Sacred. Literally."), there really is nothing to worry about because a "spiritual love-based relationship" oftentimes takes on a very different kind of energy. Like me? I adore all of my male friends and they each bring something very special into my life. Yet lawd, the thought of anything sexual or romantic transpiring with any of them basically makes me want to throw up in my mouth. I'm not exaggerating. That's why I'm so over the myth that just because someone has a penis and you've got a vagina, there is an automatic temptation there—even if it's dormant—between two people. Who said?
Case in point. I just went out with a very close male friend of mine not too long ago. He is adorable and hella photogenic. And yet, we can talk about him and all of the women who want him 'til the cows come home because I can't even get my mind around us being anything more than what we are. He listens to me. I listen to him. We provide each other with a perspective that our same-sex friends are unable to provide and that's about the extent of our connection. That's all that it ever will be.
Unfortunately, some people get into relationships and think that a part of their job is to get their partner to "clean house" when it comes to their opposite sex friendships when what they're actually doing is putting an expiration date on their relationship (at least 8 times out of 10). Listen, unless "she's" hella disrespectful (check out "What If Your Guy Friend's Girlfriend Isn't Feelin' You?"), she seems to be trying to influence you man to distance himself from you or she's putting strain on him to the point where he can't take care of the other priorities in his life (none of these instances sound very "platonic" to me, by the way), who cares if he's got female friends in his life? If they were gonna be together…they would've been together. Don't create problems that don't exist, just because you've heard too many times that men and women can't be "just friends". That is absolutely not the truth.
4. Not Seeing Everything Eye to Eye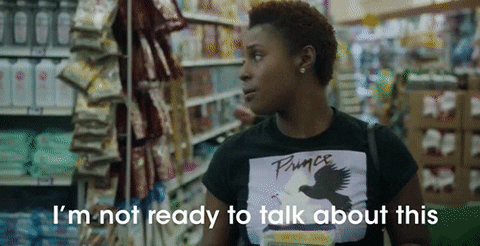 I personally think that one of the biggest mistakes people make in relationships is expecting their partner to become their clone. Shoot, worse than that, they put themselves in the position to become the "clone trainer" when no one (especially their partner) asked them to do so.
You know, a part of what comes with being emotionally intelligent in a relationship is understanding that people who are different than you are can help you to evolve in ways that folks who are similar never could. So, if you're out here worrying that you and your partner won't work out because you're not in agreement about everything under the sun, what is it that grandma used to say? You're just borrowing trouble.
How can you know if the differences are potentially problematic? That's a fair question. If you don't share similar values. If you don't have the same long-term goal(s) for the relationship. If you communicate in a toxic way. If you don't respect one another's religious and political points of view. If you don't complement one another. If any of this is going on, you shouldn't shrug it off. However, everything else? You're far better off being open-minded when it comes to why the two of you have different approaches to matters than assuming that you're doomed, just because y'all are not Bobbsey Twins. A lot of marriages end, unfortunately, because one or both spouses don't get this very point. Your partner isn't supposed to be just like you—again, they are to complement you. Oftentimes, differences are what do that because they challenge you to grow. RELAX.
5. Being on Other People's Timetable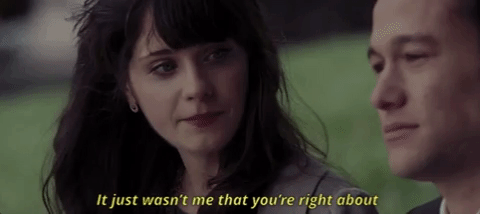 A couple of years back, I wrote an article for the platform entitled, "Experts Say You Should Date This Long Before Getting Married". If you're rushing and you want the bottom line answer, many relationship experts say that it shouldn't take longer than two years for two marriage-minded people (check out "One Overlooked Yet Obvious Indicator That A Man Is Husband Material") to date and at least get engaged. For the most part, I agree with that (by the way, it's also not the wisest thing to stay engaged for more than two years; engagement really should mean that you are in a period where you are planning your wedding not sitting around forever with a ring on your finger). What I will also say is this is a generalized conclusion—and each couple is different.
If you and yours live in two different cities, states or countries. If you and yours are trying to get your finances together (lawd, PLEASE get your finances together). If the both of you know that you love each other and still would like to take out some time to do some self-work (via therapy, etc.) in order to heal some issues before taking things to the next level. If there are certain things that you know would be easier for you to accomplish as a single person before getting married. If you've got kids and you want to make sure that things will "blend well"—don't let what relationship experts, your mama or your married girlfriends think deter you from what your gut instincts say is best.
It really is sad, how much a lot of us worry about things that we're really not all that worried about; it's just that people and their opinions come in and try to plant seeds of fear, confusion or doubt. So long as you and your guy are clear about your relationship short- and long-term goals and you're both working to meet them, give the clock a bit of a rest. Haste makes waste. That's not just a random saying. There is a ton of truth to it. Just ask a lot of the divorced people that you know.
6. The Need for Space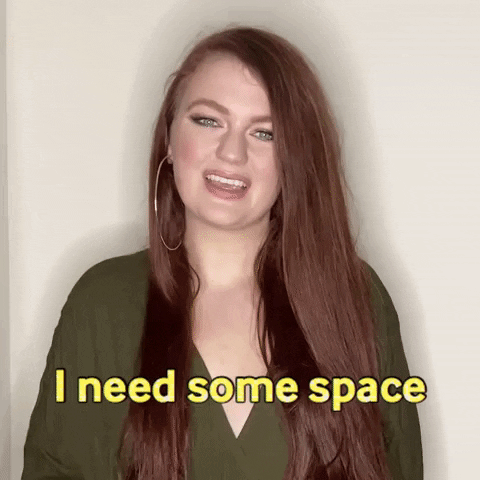 I honestly don't know anyone who doesn't want their own space from time to time. I take that back—yes, I do. Needy people. Controlling people. Insecure people. Folks with a low-key love addiction. Yet one thing that all of those individuals have in common is they typically look for their relationship to fill voids that they need to work on as individuals. So, if you're someone who knows that you kinda suffocate your partner, I say this in love when I say, "heal thyself".
While I get that sometimes there can be challenges in this area because, for instance, your primary love language may be physical touch when your partner's isn't or you enjoy spending as much time as possible with the ones you care about while your partner is cool with you only seeing each other a couple of times a week, tops, it's not fair to assume that someone who wants space is someone who doesn't care about you, isn't being on the up-and-up when it comes to what the two of you have agreed to do and not do out of each other's presence or that he can't be trusted on some levels. Right as I'm typing this, I can think of a woman who is constantly finding ways to not be out of her husband's presence. I mean physical presence, online presence—you name it. And you know what? It's taking a major toll on the relationship because while she's calling it "love", he's calling it "annoying AF" and "hella insecure".
I believe that we've all heard the saying that absence makes the heart grow fonder. Deeper than that, being a couple doesn't mean that someone doesn't want their own "me" time.
Encouraging your partner to have time alone. Being cool with them spending time with friends when you're not around. Not feeling like all of your free time needs to be spent together—you'd be surprised how much that can make him feel like you are secure in the relationship. And that kind of confidence is sexy as hell.
7. That It Won't Work Out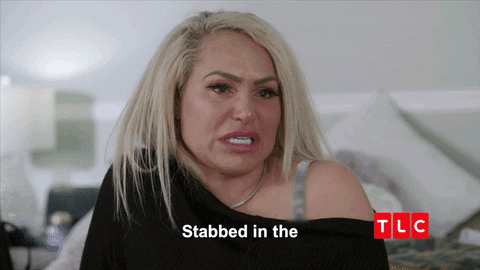 I've got a friend who, right at this very moment, is going through the grieving process of a break-up. Something that's a bit fascinating about the situation is he basically saw red flags in the dynamic and blatantly ignored them. And so, although he knew that there was an expiration date to the relationship, he kept putting off the inevitable which led to him becoming more attached, which caused the break-up to ultimately become more painful. Still, in the midst of it all, he's seeing some personal growth and lessons that he may not have learned any other way.
My point? I don't know many people who go into relationships with a plan to end them (some folks are narcissists, users or commitment-phobes which is why I couldn't say that I don't know any). So yes, if/when the relationship comes to an end, it can be really difficult. Sometimes, even devastating. I've been there. Believe that. Yet when it comes to myself and the folks I know who've shared their relationship and break-up stories with me, only maybe 10-15 percent have a lot of regrets. The reason why is because they see that some things naturally run their course after a season, that sometimes breaking up is a pruning process that helps us to grow and/or that if they hadn't ended that relationship, they wouldn't be with the person they're with—someone who is far better for them—now.
Besides, sitting around worrying that a relationship could end could play itself out to be a form of self-sabotage because you end up bringing so much fear, negativity, confusion, testing (you know, testing someone to see how loyal or committed they are; that gets old) and/or drama to the situation that it ends up running its course—even if it wasn't supposed to.
So, STOP WORRYING. As long as you bring your best self to the relationship, that's all you can do. Let the universe handle what you can't control. If you remain in this head and heart space, you'll realize that there really isn't all that much to worry about anyway. What will be, will be—and ultimately, it will be for your better good. If not immediately…eventually. Amen.
Join our xoTribe, an exclusive community dedicated to YOU and your stories and all things xoNecole. Be a part of a growing community of women from all over the world who come together to uplift, inspire, and inform each other on all things related to the glow up.
Featured image by Getty Images
Keep reading...
Show less
Lord have mercy. I remember when I used to be pretty codependent. Because of that, I would find myself giving a ton to people who barely offered crumbs in return. This kept my starving which kept me thinking that crumbs were all I would ever get to somewhat fill me. That's why I'm so thankful for the time that I took to really figure out what it means to value myself. "Value" is a dope word because it speaks of worth, it speaks of importance, it speaks of acceptance, respect and esteem. And the truth is, until we truly value ourselves, we can't expect someone else to do it. We really can't.
While this form of self-love requires quite a bit of time, energy and effort to learn, I do have some life hacks that can help to put you onto the right path, if you're interested. 15 things that will hopefully remind you that validating yourself isn't about ego. It's about self-preservation, so that you can truly live your best life.
1. Turn Your Phone Off for an Hour a Day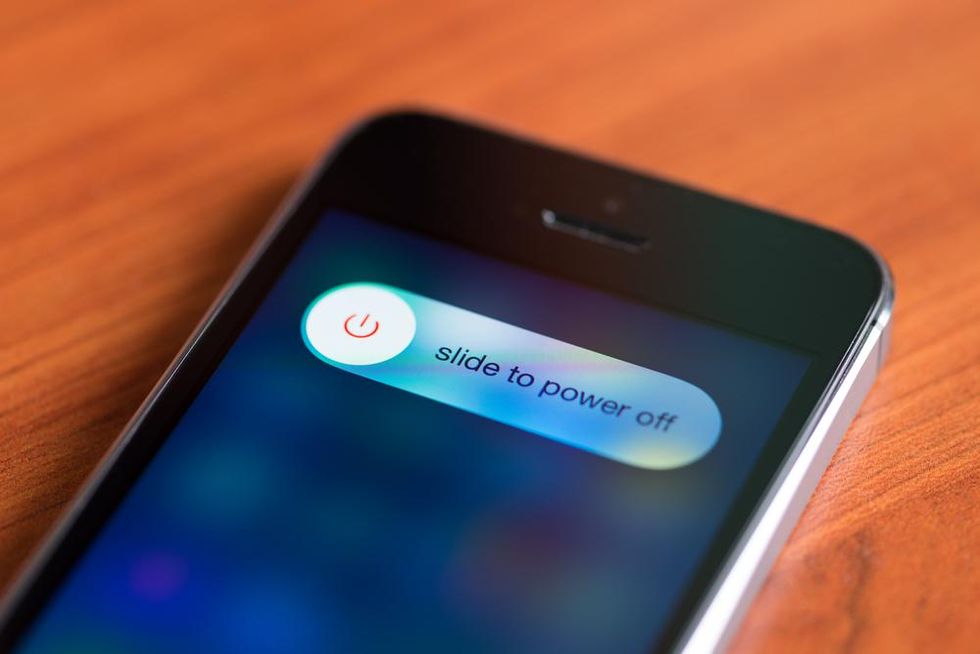 Let's start with the phone. When I read that Americans tend to spend about five and a half hours on the phone every day, I've gotta admit that I thought it was much higher than that. Still, when you factor in that you should be getting no less than 6-8 hours of sleep every night, that you're probably working (at least) eight hours a day and also that there are only 24 hours in a day, that is still quite a bit of talking time. While sometimes being on the phone can be fun (like when you're catching up with a friend or reading something on Black Twitter), it's still a data source, and constantly taking in information can be taxing—both mentally and physically. So, give yourself a break by putting your phone on silent or airplane mode for at least an hour, whether it's on your commute to and from work, during your lunch break or right when you get home. It's the kind of "woosah" that you probably didn't know you needed…until you actually do it.
2. Toast Yourself at the End of Each Workday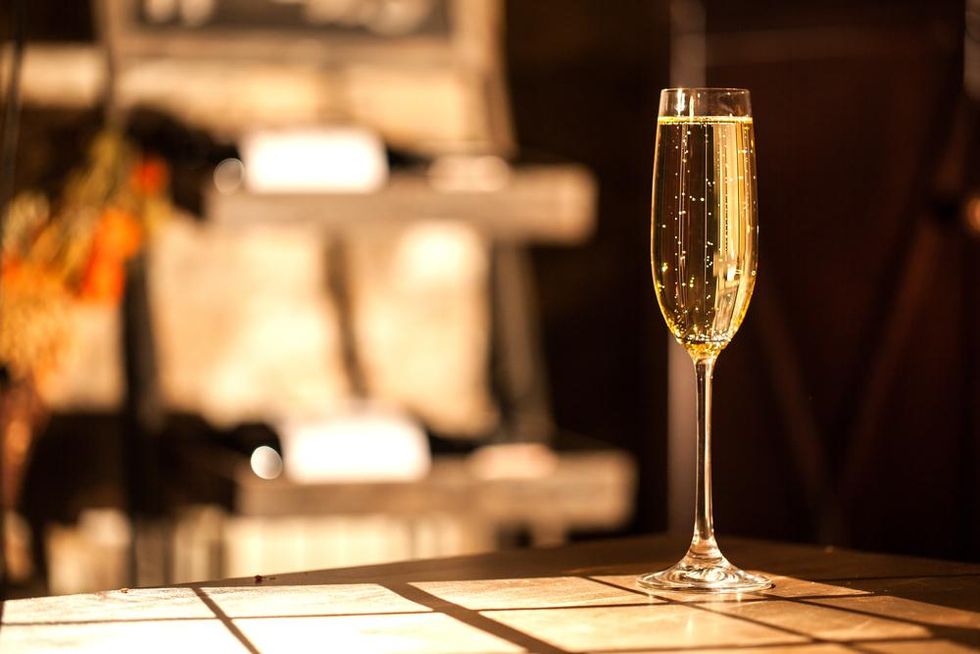 I've mentioned the importance of toasting before. It's a practice that acknowledges accomplishments or what you appreciate about someone.
Well, who said that you shouldn't toast your damn self from time to time—let me tell it, every single day? Why? Because it helps you to remember that each day is different and there is certainly, at least one thing, that you've done in every one, that you can feel proud about.
Now, I'm not trying to turn anybody into a lush; therefore, I'm not encouraging you to down liquor every time (sparkling cider is cool too). Just make sure that you have a special drink set aside (along with a toasting glass that is only used for this purpose) and that you deliver a toast to yourself, at the end of each day. You deserve it.
3. Pamper Your Hands and Feet Every Week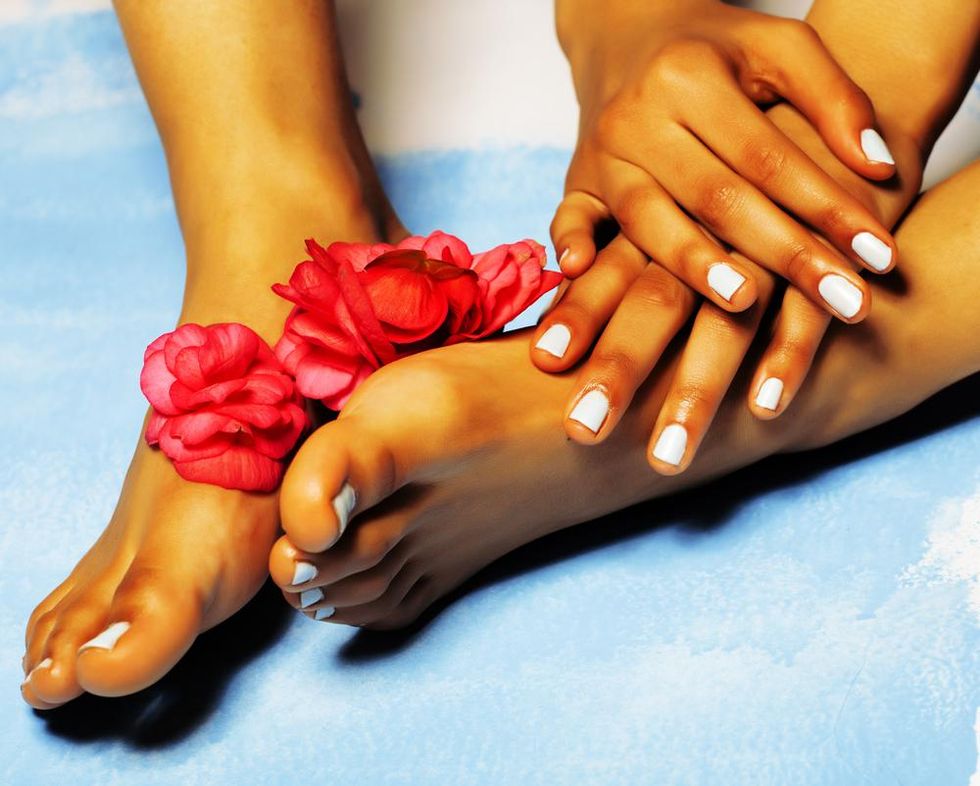 I try and get mani/pedi twice a month. Yet even on my "off" weeks, I still put forth the effort to do something that would pamper both my hands as well as my feet. I might give myself a foot soak, a hand massage or change the color of my nails. Aside from the fact that tending to your hands and feet is a great form of pampering and self-care, this is also a simple act that reminds you to get off of the roller coaster of life, slow down and do something that will make you feel a little better. So, definitely set aside 30-60 minutes each week to watch a favorite show and tend to your hands and feet while you're doing it. It's an easy way to immediately look and feel so much better.
4. Take Yourself on a Date Once a Month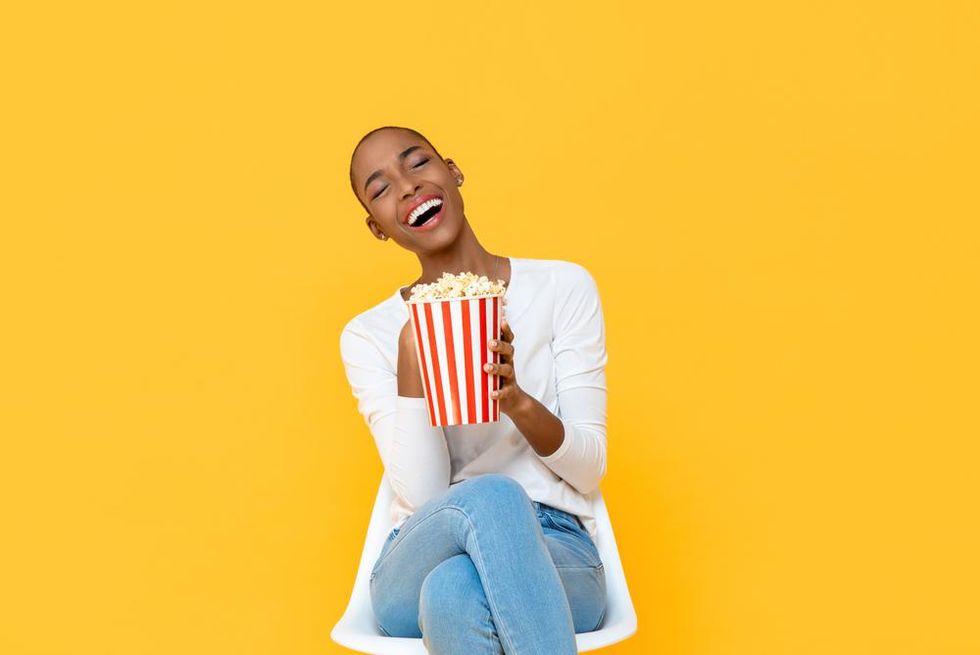 A couple of years ago, I wrote an article for the platform entitled, "15 Date Ideas Based On Your Love Language". As you can tell from the title, it was all about customizing dates in a way that will make your partner feel like their personal love language is being spoken to them (you might also want to check out "This Is How To Apply Love Languages To Your Friendships"). Well, along these same lines, when's the last time you took your own self on a date that speaks your own primary two love languages? A massage can be physical touch. Treating yourself to a movie can be quality time. Going out and purchasing something that you've always wanted, simply because you've always wanted it, can fall into the category of gifts. Volunteering for a day at a cause that is near and dear to your heart and then taking yourself to dinner can be acts of service. Blowing up a favorite quote, 10 things that you like about yourself or your mission statement and then shopping for a frame so that you can hang it in your bedroom or home office, can be words of affirmation. Of course, these are just some ideas. Still, making sure that you actually set aside some time to enjoy things that you truly adore is another profound way to remind yourself of your value. When's the last time you've done it?
5. Create a List of What Makes You a Great Woman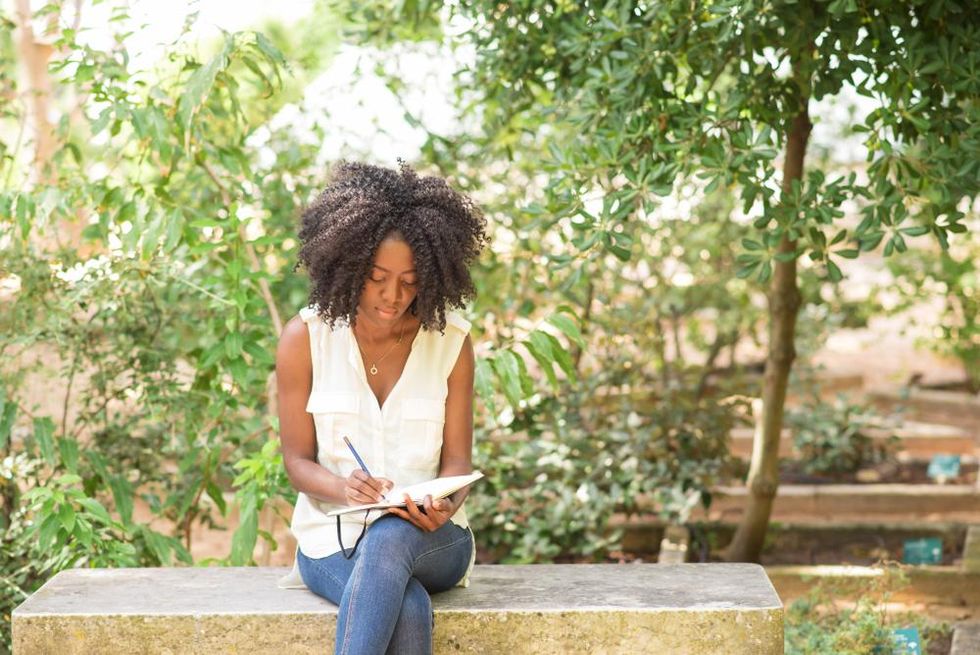 It really is a damn shame, how many of us are so quick to list the things that we don't like in ourselves while going radio silent on the things that we do. I know, off the rip, it might come off as being arrogant to brag on yourself; in this case, though, it's a conversation that is totally being you and yourself. Sometimes, in the midst of all of the lessons, mistakes and even drama, we can lose sight of how awesome we really and truly are. That's why I'm all about folks comprising a list of what makes them great. Not good. GREAT. I'm actually an advocate of them doing it a few times a year too because, as we evolve, we change. So does how we see ourselves. So sis, when you get a sec, bullet point a list of no less than 10 things that you think makes you pretty damn awesome. Then put it somewhere that is easily accessible on the difficult days when you need a reminder. We've all got things that make us stand head above the rest in our circle. It's OK to document what those things are and feel good about them. It's a private list. It's up to you who else you want to know.
6. Invest in a (New) Gemstone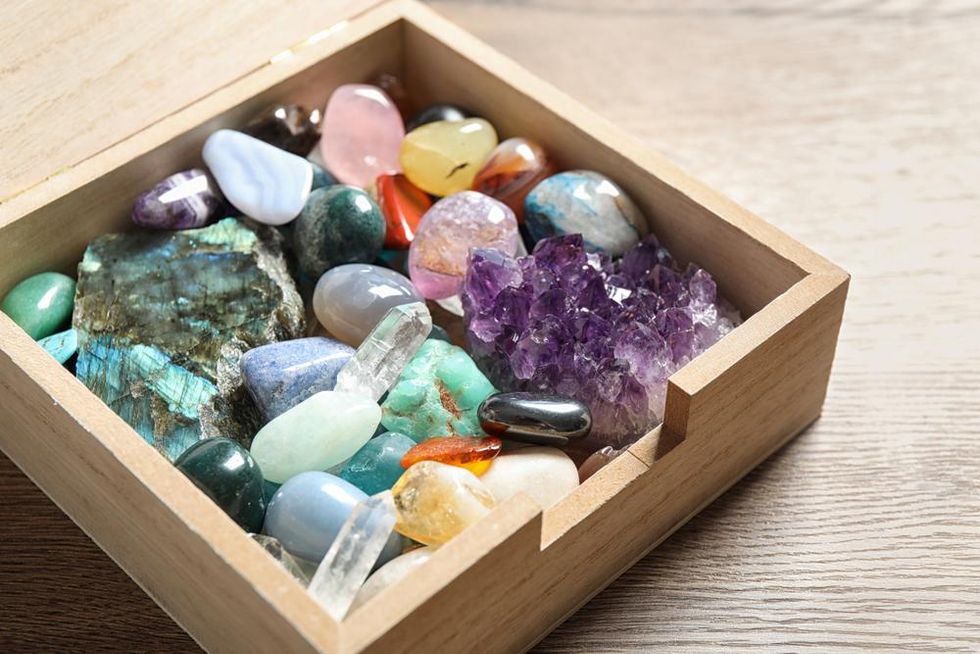 Over here at xoNecole, we're pretty big on gemstones and crystals (check out "I Use Jewelry To Tap Into My Spirituality & Sexuality", "8 Healing Crystals You Need To Feel More At Peace" and "The Best Healing Crystals For Your Zodiac Sign"). Matter of fact, it's usually around my birthday when I'll think about the head and heart space that I'm currently in and will cop myself a ring or pair of earrings in a gemstone that reflects it. For instance, right now, I've got two white opal rings on my hands. Before I knew what the stone represented, I was drawn to them. They represent goodness, love, nurturing, positive energy and protection from the heavenlies. Anyway, gemstones are dope because they're oftentimes affordable (like on Etsy), plus, there's an abundance of different ones to choose from. Who said you need a special occasion to adorn yourself? If this sounds like something you'd like to do, click here and here to learn more about gemstones and what they mean/symbolize.
7. Get More of Your Favorite Color

One of my godchildren will be 10 this coming June and I must say, that's she's quite amazing—especially when it comes to arts and crafts. Anyway, one day, out of the blue, she sent me an email asking what my favorite color and scent was. Honestly, shades of brown are what I like the most in this season; however, I'm into blues and greens as well and that's what I told her. Then I thought about the fact that it's been a minute since I've been intentional about getting things that are in my favorite colors and that inspired me to put doing just that on my to-do list.
Color psychology is fascinating because the colors that we're drawn to can reveal a lot about where our psyche is overall. For instance, if you are a blue-kind-of-person, it could mean that either you're naturally calm or you desire more peace in your life. Red? Red is all about love, passion and desire. Purple represents royalty, wisdom and extravagance. Yellow is about energy, joy and friendship. If grey is your thing, you tend to like (or want) balance in your life.
Psychology literally means "the science of the mind". So, if you're in a season where you want to emphasize or even shift some of where you are mentally, bring more of your favorite color into your world. You might be amazed by how much it can influence you. For the better.
8. Design a De-Stress Space in Your Home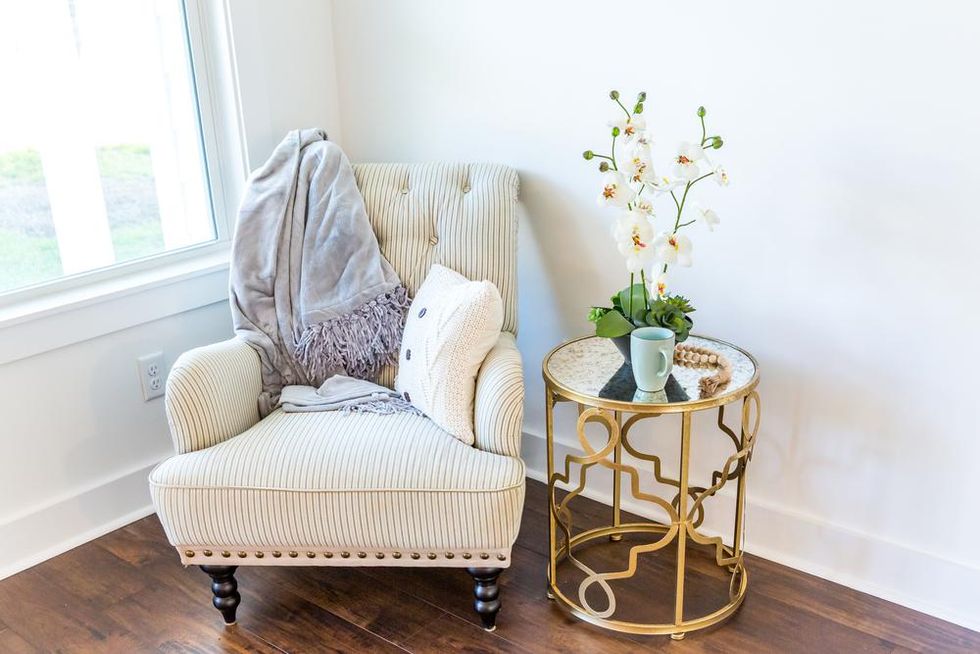 Tell me something. What area in your house, when it comes to mind, immediately makes you think "de-stress"? If you can't really think of one, there's no time like the present to cultivate an area like that. In the article, "12 (Affordable) Ways To Make Your Bedroom More Tranquil & Beautiful", one of the things that I shared is how beneficial it can be to make your own reading nook. That's one idea. Another thing you could do is purchase several big throw pillows, blankets and a long ottoman that you can lay—and daydream—on. Or, how about surrounding an area on your back deck with plants so that you can have your own lil' oasis to enjoy an afterwork glass of wine? The point is, pretty much every space in our home has a function. It would be a shame if you didn't carve out someplace, somewhere, for you to do absolutely nothing other than chill out.
9. DIY a Skincare Product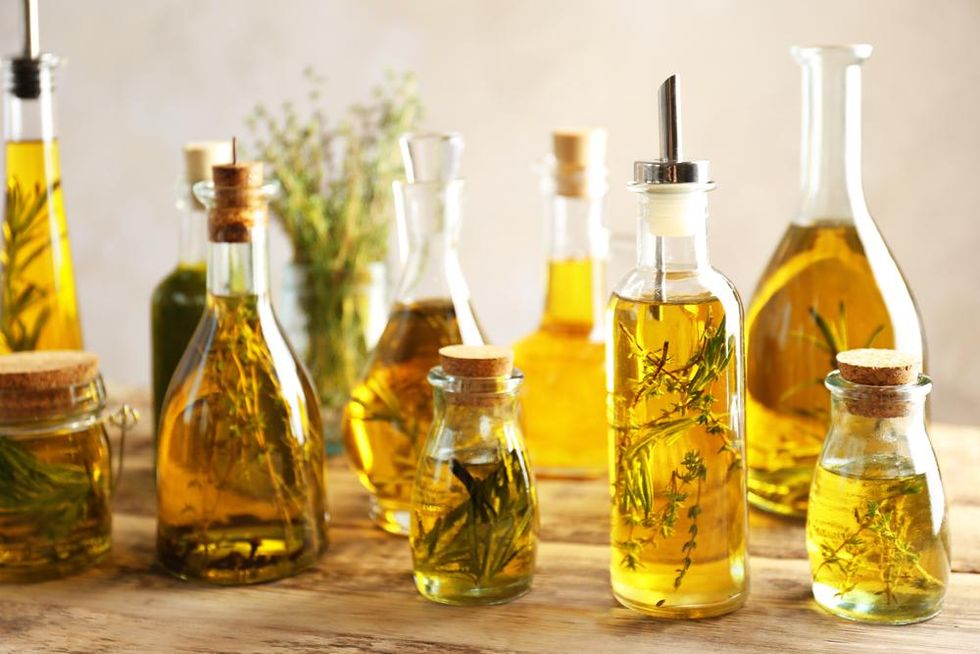 Right now, as I'm writing this, I am making my own herbal infused oil for my hair. I get excited when I do it because I am able to control exactly what I put onto my head. Also, I always like the results that I get. The same thing applies when I make my own bubble bath, lotion or even lip balm. And here's the thing—it doesn't require as much cost or effort that you might think that it does. Plus, making your own skin (or hair) care products is another way to love on yourself because, rather than running to the drug or grocery store and getting something that has a ton of chemicals in it, you're making a move that says, "I want to take extra special care of my body. I want to be in control of my health by making my own stuff."
Anyway, if this is something that you'd like to try, Hello Glow has some homemade bubble bath recipes here; Measuring Flower can walk you through how to make your own lotion here; the YouTube channel Whole Elise will show you how to make all-natural tinted lip gloss here; the YouTube channel Real Creative Real Organized will explain how easy it is to make your own deodorant here; Tip Junkie has nine different kinds of nail polishes that you can create here and, if you want to learn how to DIY some herb infused oil for your hair or skin, it's pretty easy if you follow these directions on Garden Therapy's site right here.
10. Throw Some Stuff Out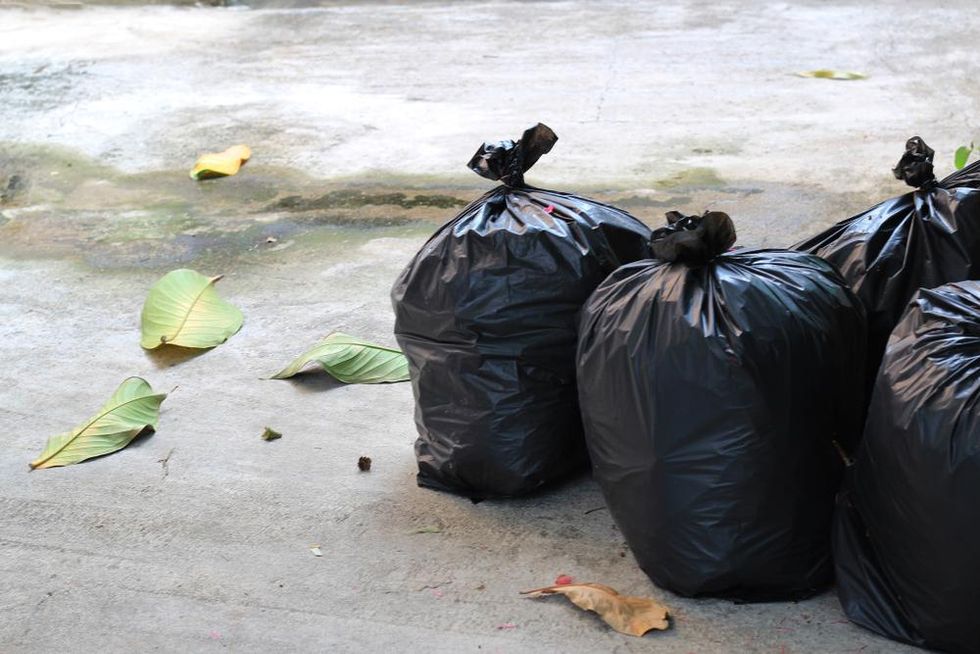 Something that I've slowly become more and more of over the years is a minimalist. When it comes to defining what that means, I once heard someone say that being a minimalist is about having the right things instead of just having a lot of stuff. Since living this way, there's less clutter in my space, I've decreased my financial stress, my utility bills are lower (because being a minimalist and becoming more eco-friendly basically go hand in hand) and life is way more simplified, all the way around. And you know what? A simple life tends to be an easier and even fuller one.
That's why I'm a huge advocate of taking out, at least a couple of times a year, to throw some ish out. Come on—you know that if you haven't worn that skirt in two years, read that magazine in five or used that foundation in 10 months that you're probably not going to (and don't get me started on all of your hair products and make-up!). Letting stuff go is freeing. It also makes room for better things. We value ourselves when we make space for upgrades.
11. Use Your Personal Days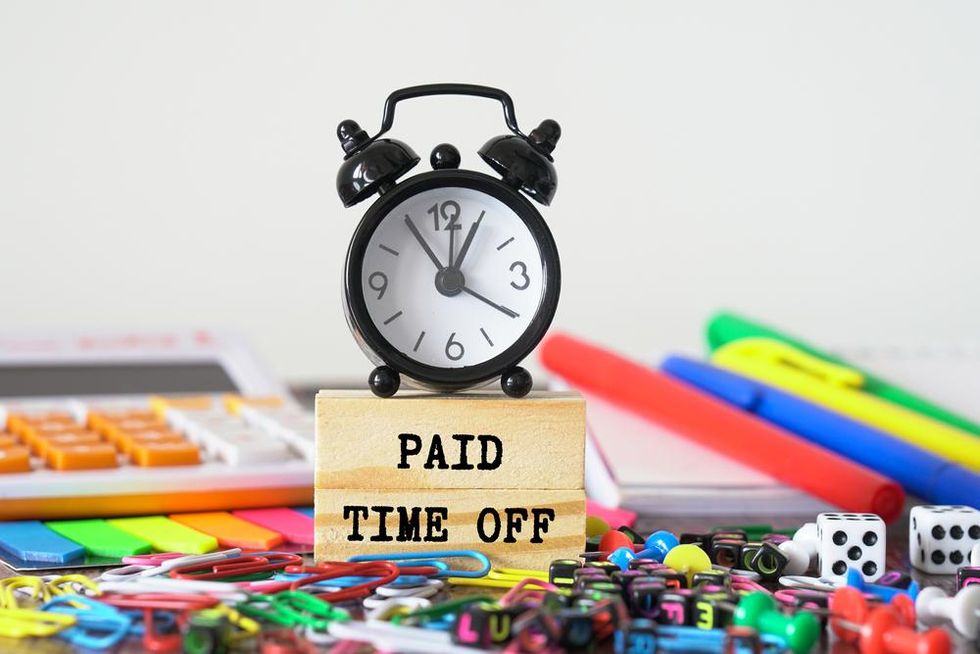 It's a damn shame, how many people I know who don't take their lunch breaks, let alone their personal days. This fact was further confirmed to me when I read an article on The Muse's site. It said that a lot of companies are trying to be slick and merge personal (days to go to the doctor, attend a funeral, etc.) and vacation days together (what in the world?!). That's why, if you're someone who is interviewing for a job, you should definitely check out the company's PTO policy and be open to negotiating your time off.
That said, you're not going to win a prize for not using your personal days and it's certainly no one's business why you need to. So, if you've got some days stored up and you can't remember the last time you've used one, this is your sign to do just that. Some stuff, you can't get done if you don't. Some stuff, you need to take care of, so make sure that you do. (Pretty sure I don't have to say this about vacation days as well…right?)
12. Conduct a Negativity Test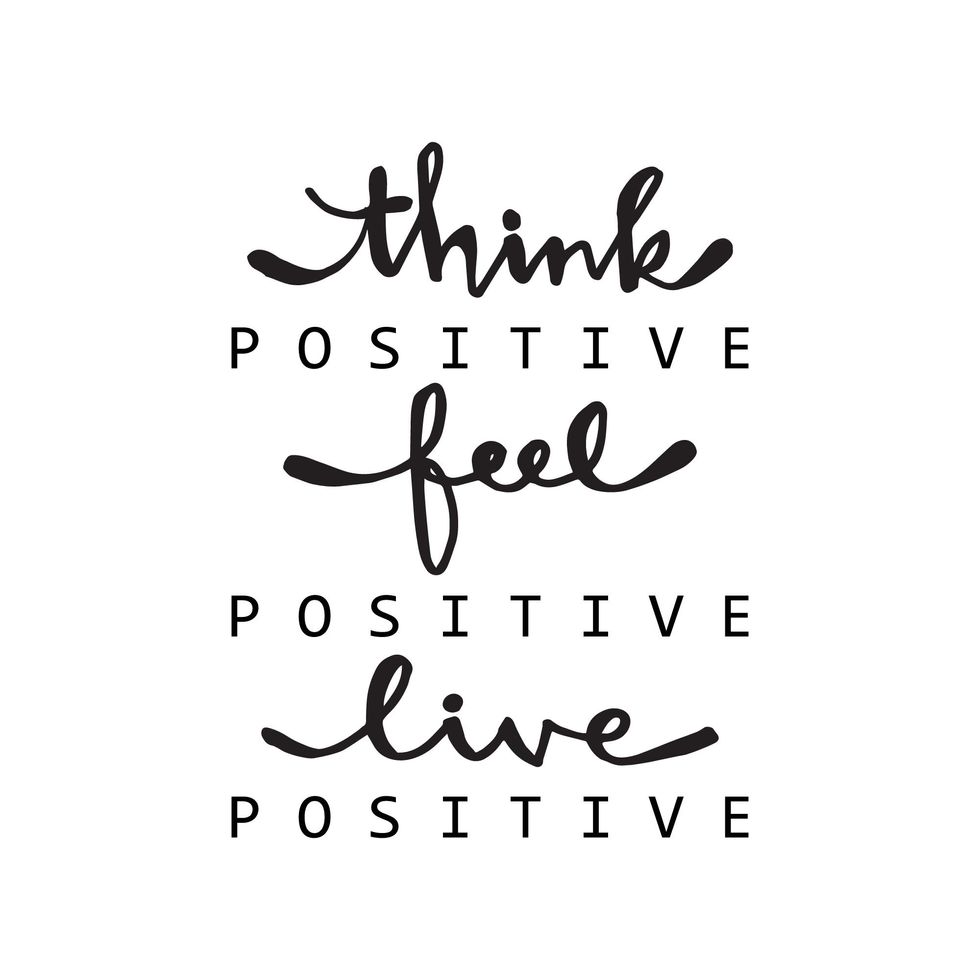 One of the reasons why I don't regret not being on social media is because, even when I tiptoe onto certain platforms to see what's going on, I find myself saying, "Damn. Do you wake up angry or gaslighting every single day?" It really is kinda crazy, just how many people live in a constant space of negativity, sometimes without even really noticing. That's not good either because being negative all of the time can lead to low energy levels, a weakened immune system, depleted brain chemicals, unhealthy relationships and/or a defeated mentality. Knowing all of this is actually why I removed myself, even from certain family members, because they are so toxic that they thrive off of negativity which makes them very difficult—and exhausting—to be around.
Unfortunately, some of us have dwelled in toxic energy for so long that we don't even realize it anymore. So, how can you know if you're leaning long and hard towards being a negative person?
You get triggered easily.
You complain. A LOT.
You expect the worst out of people.
You pick fights—online and off.
You stay stuck in the past.
You don't know how to celebrate anything.
You state things in the extreme (you know, "always" and "never").
You make excuses for any and everything that's your fault.
You self-sabotage.
People tell you that you're hard to deal with. Personally and/or professionally.
If you see yourself in at least three of these 10 points, something needs to change—sooner than later too. As much as a lot of people dwell in negativity, it's kinda ridiculous to do because there really aren't a lot of benefits that come with doing so. Life is too short and you are two precious to dwell in bad/dark energy most of the time. Whether it's going to a therapist/counselor/life coach, talking it over with a dear friend or removing yourself from the people, places, things and/or ideas that have got you in that kind of space, shift towards positivity. Life can only get better if/when you do.
11. Have a "Hard" Conversation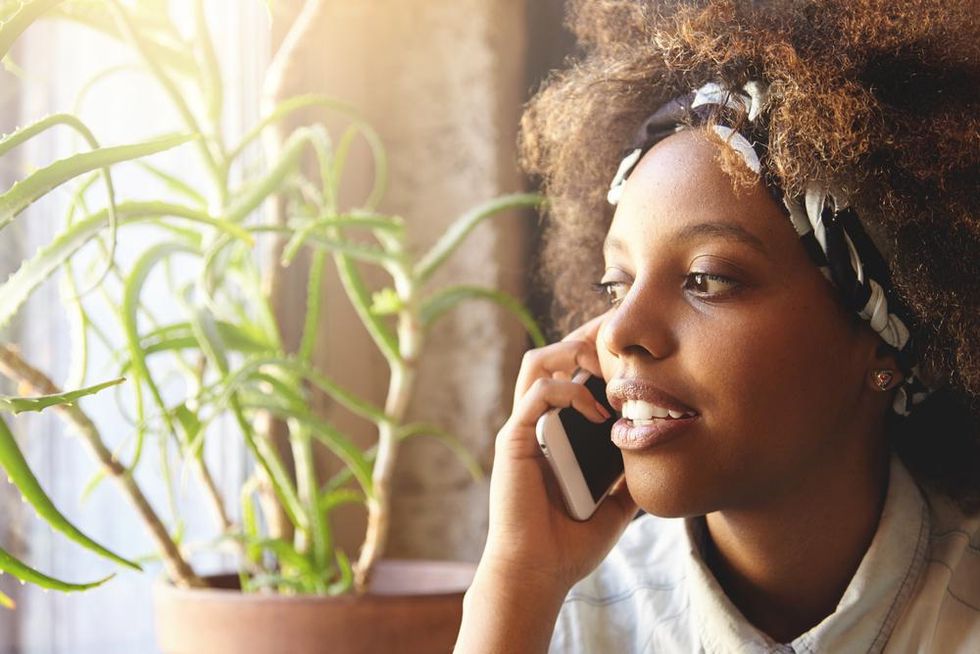 There are so many of us who find ourselves more stressed, worried or depleted than we ever need to be and it's all because we remain in situations with people (whether personal or professional) that really aren't serving us. Why do we do that? A part of the reason is because we do everything in our power to avoid having some really hard conversations—ones that may be uncomfortable yet can actually make our lives easier in the long run.
Listen, I don't care if the conversation is with a controlling or narcissistic parent, an emotionally abusive boss, your spouse, a friend—shoot, it might even be a noisy neighbor that is getting on your very last nerve…when you learn to speak up for yourself, set some limits and express your needs and expectations, it helps you to become more confident. It also reminds you of the fact that, far too often, we tend to settle more than we ever should.
So long as you're clear and respectful in your approach, what's the worst thing that can happen by addressing what needs to be said? If what immediately comes to your mind is it could ruin the relationship—well, if your needing to get your needs met or something that is truly bothering you off of your chest comes with such dire consequences, you were in something far more toxic than you probably realized. Coming to that conclusion will be for your greater good, sis. Wins all the way around.
14. Forgive Yourself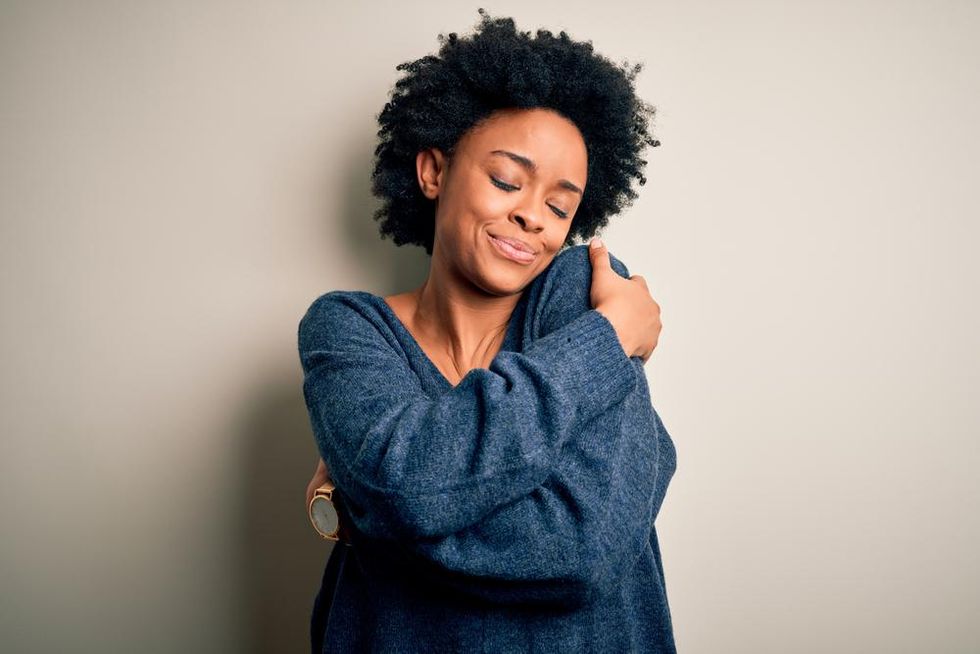 I know a lot of people who live in the space of unforgivingness. Know what else? Interestingly enough, I don't know too many where it's beneficial for them to do so. As much as a lot of folks think that it's punishing the person who hurt them to not forgive them, more times than not, all it does is keep the one who was offended stuck. And that can lead to bitterness, a fear of moving on in a healthy way with other people and/or constantly seeing life through that same situation—all because they chose to not let ish go.
When it comes to past abuses and disappointments, trust me, if life was handing out trophies, I'd at least get one of those short elementary school field day ones. Yet accepting that the past cannot change, accepting that I've also done some pretty f'ed up stuff in my day too and also realizing that sometimes the pain is the lesson that helps us to evolve and do things differently—all of this has brought a quality to my life that I didn't have when I was just…pissed all of the time. Forgiveness might seem like you're telling someone that what they did was OK. It's not. It's telling yourself that it's OK to release the situation, set better boundaries and get on with your life. Why would you deprive yourself of that?
15. Learn How to Wait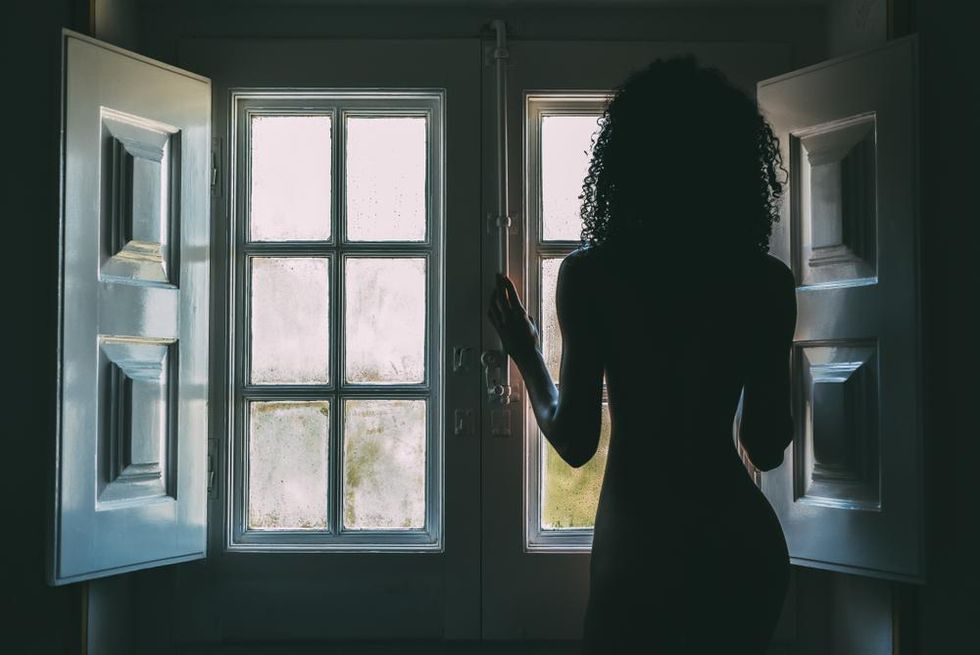 If you check out the article "Bless Up: 8 Scriptures To Remind You That God Sees You", one of the references that I make is one of my all-time favorite Message Version Scriptures: Romans 8. I'm a doula, so a part of the reason why I like it so much is it compares waiting to being pregnant. In it, it mentions that sometimes waiting can be really uncomfortable. Still, the longer we wait, the larger we become as individuals and the more joyful we end up being once what we are waiting for actually prepares itself to arrive.
As I close this out, words cannot express how much so many of us miss out on the best that is in store for us, all because we're impatient. That's why, what I want to encourage you to do is to value yourself, love yourself, honor yourself enough to do what one of my favorite definitions of wait says—"hold oneself in readiness". Personally, it was very humbling for me to come to the conclusion that if I'm waiting on something, chances are, God is allowing me the grace and mercy to realize that I'm not as "ready" for it/them as I might think that I am. Indeed, the waiting season can be extremely humbling and yet, another Scripture says that with humility comes promotion (Luke 18:14). Not only that but "By humility and the fear of the Lord are riches and honor and life." (Proverbs 22:4—NKJV)
You're worth waiting for, right? Because you are something of extreme value. Treat your blessings with the same mindset. Waiting isn't a bad thing. Waiting is about two things getting ready for what's in store. When it comes to knowing what you're deserving of, there's not too much of a better life hack than that.
Join our xoTribe, an exclusive community dedicated to YOU and your stories and all things xoNecole. Be a part of a growing community of women from all over the world who come together to uplift, inspire, and inform each other on all things related to the glow up.
Featured image by Getty Images
Keep reading...
Show less
So, before getting into how to naturally produce more vaginal lubrication, I think it's important to put on record that, when it comes to what comes out of our vagina, there's discharge, there's cervical fluid and then there's lubrication which typically happens whenever you're sexually aroused. Discharge (and to a certain extent, cervical fluid; they both tend to change somewhat throughout the month) is fluid that comes out of your vagina and consists of cells from your cervix and vagina, along with bacteria, mucus and water. Lubrication—you know, "getting wet"—is all about what happens when you're either strongly physically attracted to someone or you're in the act of foreplay. Today, we're gonna touch on how to keep the latter (sexual arousal-related fluids) flowing.
Foreplay is certainly one of the best ways to ensure that you are able to get and stay wet so that sex can be more comfortable and pleasurable for you. And, of course, there's definitely nothing wrong with using manufactured lubricant to get the job done. Still, it's also wise to keep in mind that there are things that you can do, health-wise, from the natural side of things, that can keep everything going…just as you would like it to too. So, if you're someone who lives by the motto "the wetter, the better" when it comes to sex, here are 10 ways that can help you with attaining this particular goal.
1. Drink More Water
Did you know that 75 percent of Americans are chronically dehydrated? That they only consume about 2 ½ cups of water each day? You can check out "10 Overlooked Signs That You're Dehydrated" to get a good idea of why being dehydrated tends to be so problematic. In the meantime, I'm pretty sure you can put two and two together as it relates to how not having enough H2O in your system can cause your vagina to become like the Sahara up in there. Drinking eight glasses of water each day is the traditional recommendation when it comes to staying properly hydrated. "She" will definitely thank you if you adhere.
2. Exercise 2-4 Times a Week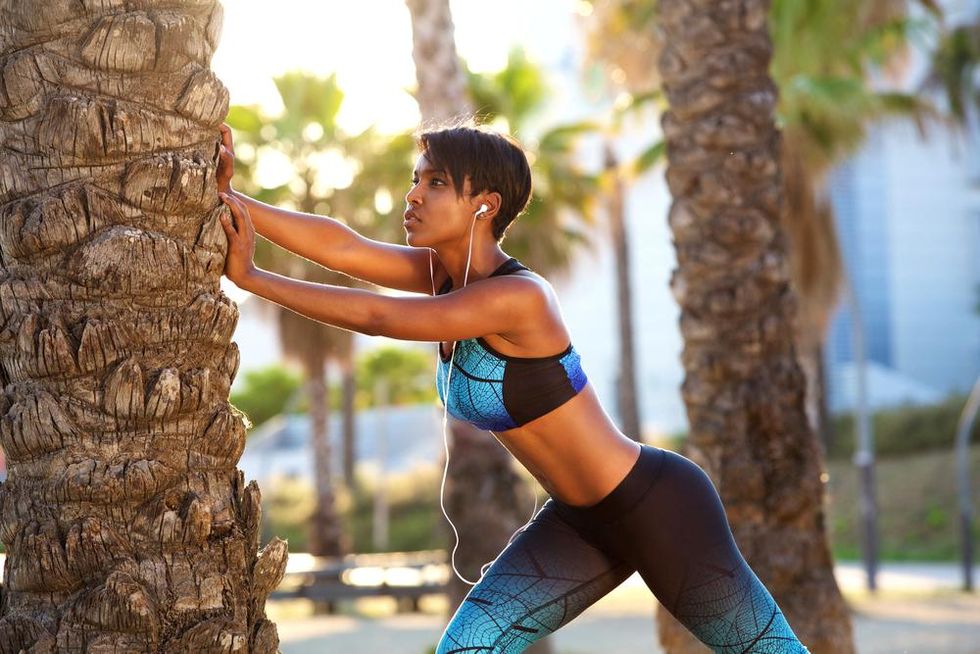 No matter how you're trying to improve your overall health and well-being, you're going to have a hard time finding an article that doesn't mention exercise as one way to do it. As far as lubricating your vagina is concerned, cardio, 2-3 times a week, for 20-45 minutes at a time, is great because it helps to get your blood circulation going. Your body needs this to happen because that's how your system gets the consistent oxygen and nutrients that it requires. Blood flow to your nether regions is important, especially when it comes to sexual arousal, because it can intensify your orgasms. Plus, exercising also helps to keep your hormones balanced. The more balanced they are, the easier it will be for your vagina to get and remain lubricated. So, definitely make working out a part of your daily routine.
3. Take a Vitamin D Supplement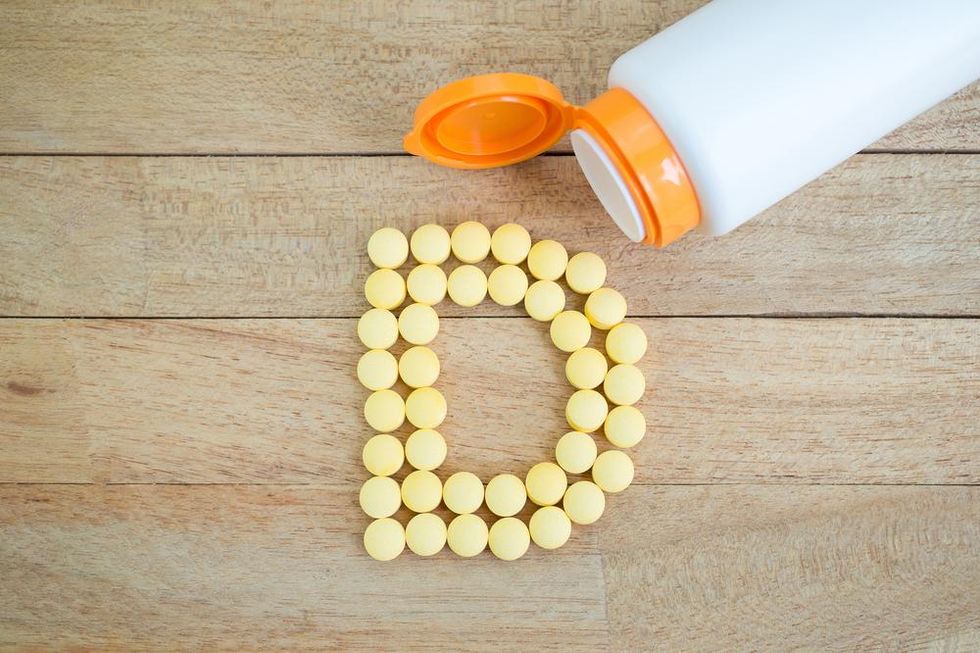 Because we've got melanin in us, it's more difficult for our bodies to produce Vitamin D. As a result, one study cites that as much as 76 percent of the American Black population is Vitamin D deficient.
We need Vitamin D because it helps to strengthen our bones and muscles, helps to fight bodily inflammation and it can even assist in preventing type 1 and 2 diabetes. Not only that but there is more and more data coming out to support the fact Vitamin D that can also help to protect us—yes, Black people—from getting COVID-19. And just why does your vagina need it? Word on the street is, if you take Vitamin D in supplement form, daily, for eight weeks, you should notice less vaginal dryness and more lubrication.
Since Vitamin D is beneficial in so many other ways, it definitely can't hurt to give it a shot.
4. Also, Take a Vitamin E One While You're at It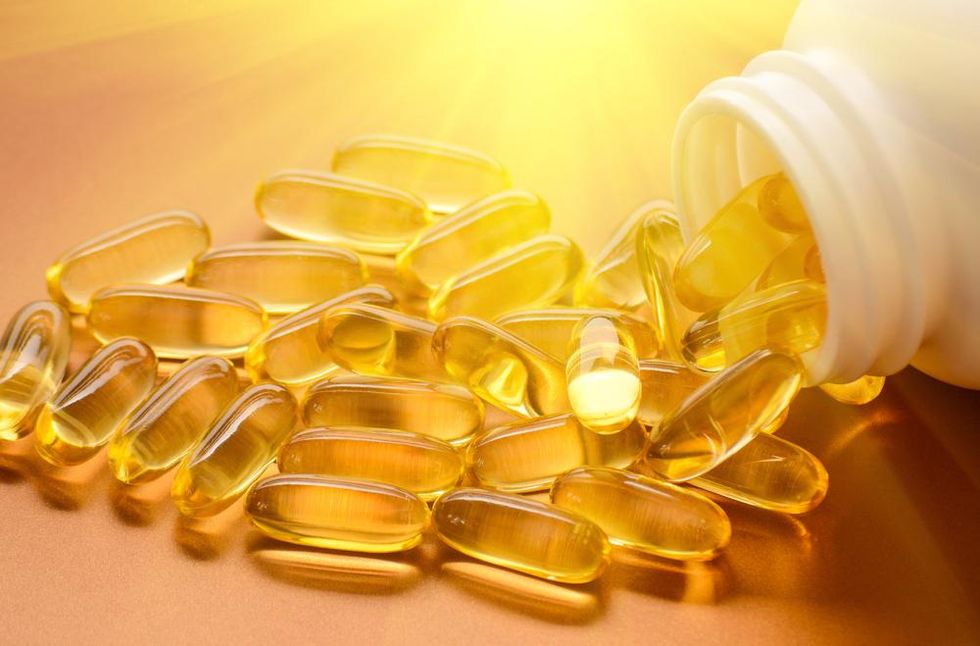 While we're on the topic of supplements, another one that you may want to take is Vitamin E. One of the best things about this particular vitamin is it's an awesome antioxidant that helps to protect your cells from experiencing damage. As it specifically relates to your vagina, Vitamin E has the ability to reduce vaginal atrophy-related issues. Vaginal atrophy is what happens when the walls of your vagina start to thin which can lead to dryness. In fact, the results of Vitamin E increase significantly when they are paired with Vitamin D, so hopefully that's the inspiration you need in order to take both.
5. Add Some Sea Buckthorn Oil to Your Regimen
Something that I try to do is provide a heads up on various things that may not be brought up often. In walks, sea buckthorn oil. Long story short, it's an oil that is extracted from berries that come from the sea buckthorn plant. It's actually an oil that is very popular in Ayurvedic and traditional Chinese medicines. Aside from being packed with antioxidants, sea buckthorn oil is full of mono and polyunsaturated fat which are healthy fats. This makes the oil good for your heart. It's also able to help to prevent diabetes, boost your immunity, protect your skin from UV damage, fight cancer cells and help to keep your liver in top condition. Sea buckthorn oil makes the cut in this article because it's so hydrating that it can help to relieve vaginal dryness over time. Taking it daily, for three months, should result in your experiencing noticeable improvements.
6. Consume Some Fatty Acids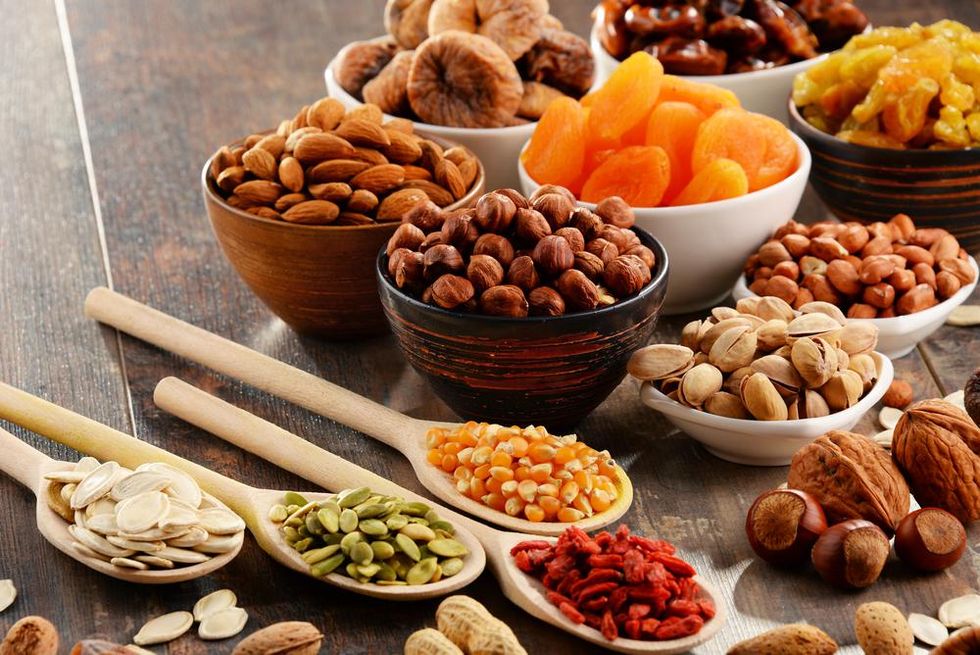 Omega-3-6-9 are all considered to be fatty acids. Fatty acids are good for you because they help to build your cell membranes. Specifically, omega-3 fats can fight inflammation, strengthen your heart and decrease liver fat. Omega-6 can help to fight off chronic diseases. Omega-9 is one that your body naturally produces; it also fights off inflammation. If you eat foods that are high in omega-3 like fish, walnuts and chia seeds and take an evening primrose oil supplement (something that I am a huge fan of) for your omega-6 fix (by the way, foods that contain this fatty acid include sunflower seeds, almonds and cashews), they both can help to increase vaginal lubrication; especially if you're currently going through menopause.
7. Have Some Isoflavones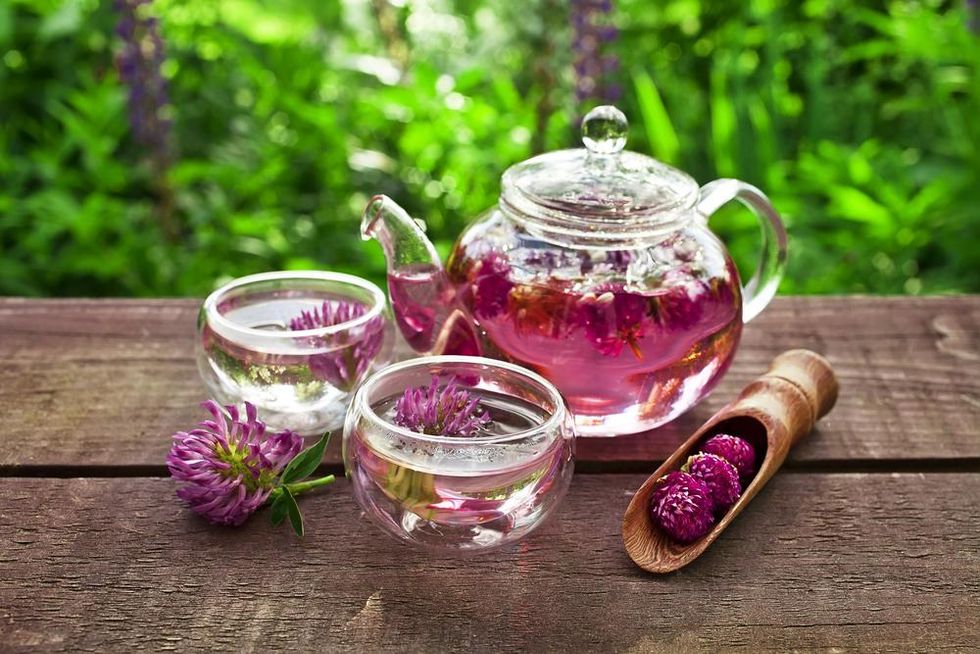 Sometimes vaginal dryness is the direct result of being lower in estrogen than you should be. One way to combat this particular issue is to consume more isoflavones which, at the end of the day, are nothing more than plant-based estrogen. Foods that contain soy have isoflavones in them. However, if you're not a big soy person, green peas, cherries, celery, peanuts, lima beans, chickpeas and flaxseeds contain a lower amount of isoflavones than soy does; still, they do have a good amount of isoflavones in them. Drinking some red clover tea or taking a red clover supplement is another route that you can take. Just make sure to run that one by your doctor first because sometimes red clover is so powerful that it can affect your birth control's potency.
8. Up Your Protein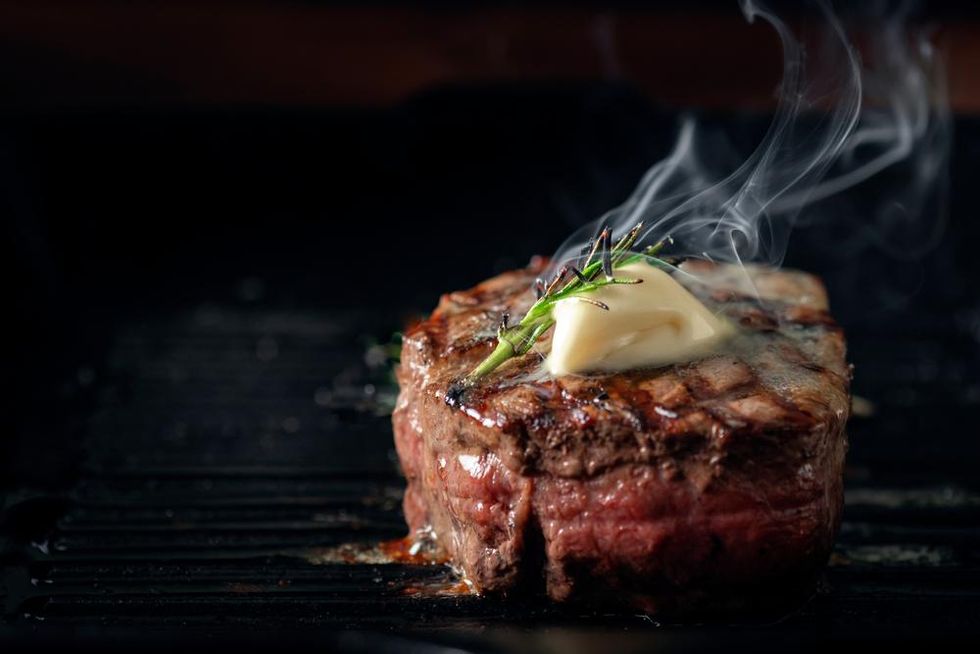 Long story short, protein is a macronutrient that helps to build muscle mass. That's not all, though. Protein is necessary because our hair and nails are made up of protein. We also need protein to keep our bones strong, boost our metabolism, lower our blood pressure, repair body tissues and oxygenate our system.
Your vagina could use some protein because a lot of protein-based foods contain amino acids that produce collagen. Collagen helps to give your vagina more elasticity which improves your vagina's ability to produce more lubrication. Foods that are high in protein include red meat, poultry, fish, eggs and yogurt (also check out "Vegetarian Or Vegan? Check Out These High Protein Foods.").
9. Stand Up More Often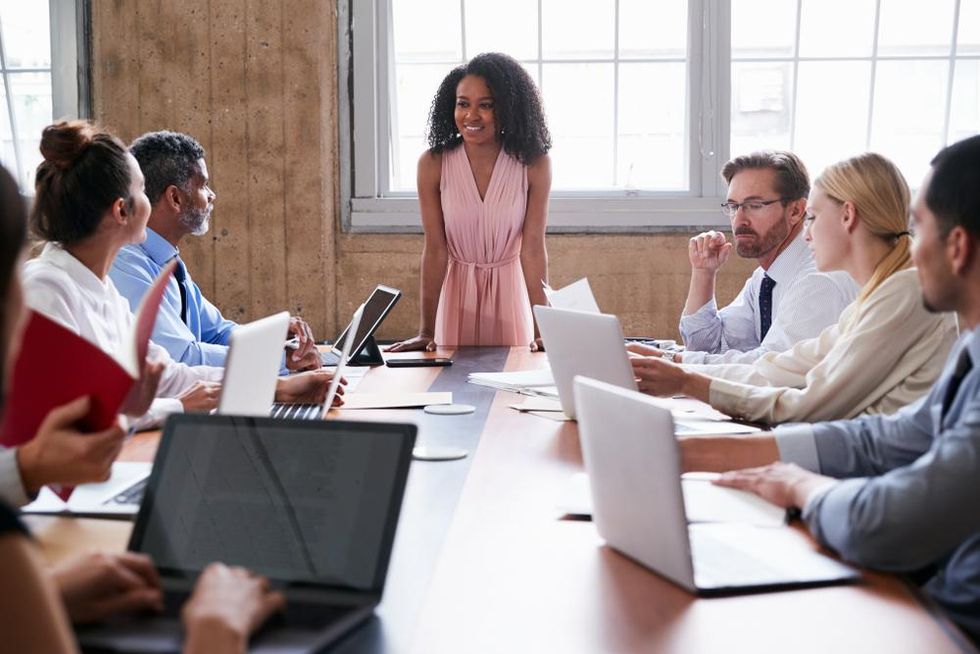 You know, there are a lot of articles out in cyberspace that basically say "sitting is the new smoking". One of the reasons why is because sitting for hours on end can affect our posture which can affect our blood circulation and I've already touched on how that can cause your vagina to produce less lubrication than it needs to. A remedy? Stand up more often throughout the day. On your breaks and during your lunch hour, get away from your desk and walk around a bit. Every 15-20 minutes or so, stand up and stretch for a couple of minutes. If you're conducting a meeting, opt for standing rather than sitting if you can. Standing is a simple way to get more blood flowing through your body which can help you from head-to-hip-to toe.
10. Manage Your Stress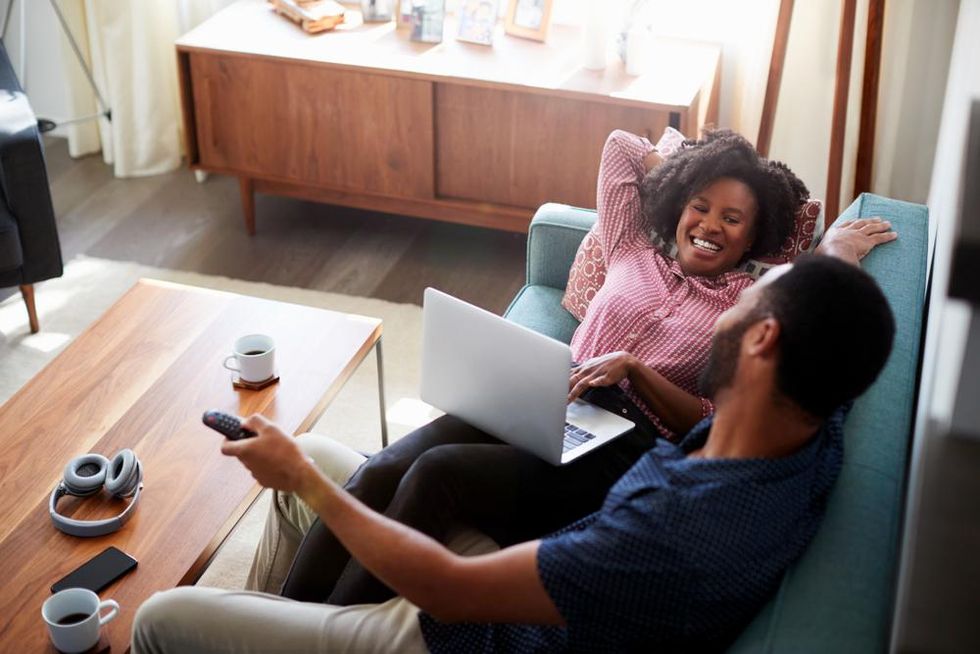 Something else that can definitely get your hormones totally out of wack is stress. And again, when your hormones are all topsy-turvy, it can make vaginal lubrication so much more of a challenge. That's why it's important to get no less than 6-8 hours of sleep, to do things that you enjoy, to practice self-care, to chill out sometimes and—oh, the irony—have sex. All of these things will keep you calm so that the juices can flow. Yes, sis. Quite literally.
Join our xoTribe, an exclusive community dedicated to YOU and your stories and all things xoNecole. Be a part of a growing community of women from all over the world who come together to uplift, inspire, and inform each other on all things related to the glow up.
Featured image by Shutterstock
Keep reading...
Show less
Breasts are beautiful. I don't care what size, shape or hue, they're bomb. Yet if there's one thing that is pretty much unavoidable when it comes to them, it's the fact that sooner or later, they're not going to be quite as perky and youthful as they once were. A few things can cause that—breastfeeding, smoking, extreme weight loss or weight gain, multiple pregnancies, illness, menopause, having some really big girls and yes, aging.
While aging is something that none of us can avoid (and why would you want to? It means that you're being blessed with longer life), thankfully, there are some things that can be done to keep your breasts looking like they did, back when you would stare in the mirror, right after getting out of the shower, and smile because you liked looking at them so much. And the really cool thing is they are all-natural. So, are you ready to learn 12 ways to take a few years off of your girls? If so, keep reading.
1. Eat What Keeps Your Breast Tissue Healthy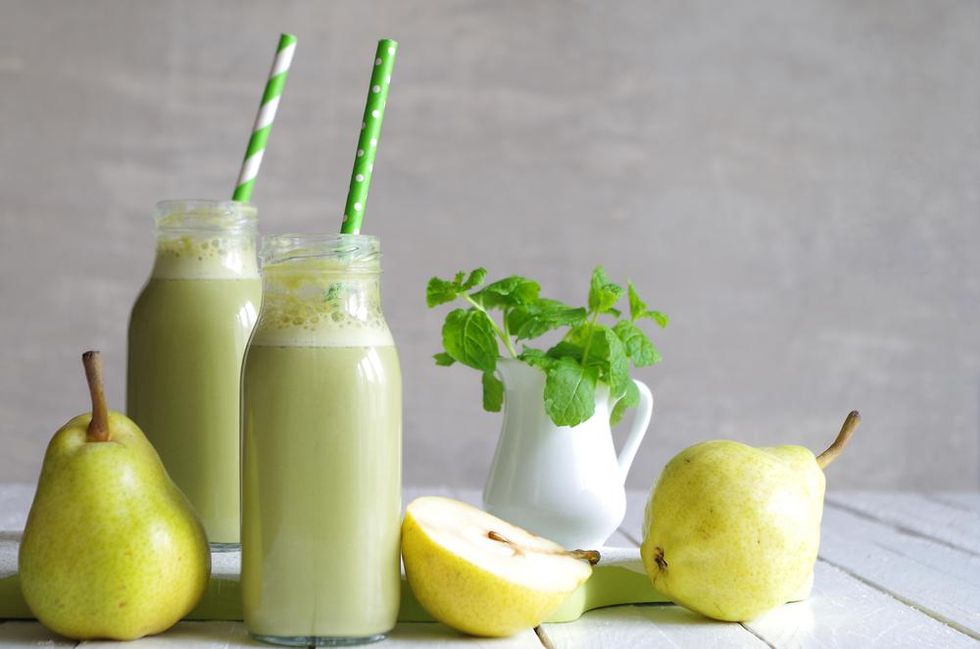 In order to keep your breasts looking years younger, it's important that you do work from the inside out more than anything else. This starts with consuming a healthy diet; one that focuses on foods that are directly related to breast health. Let's start with omega-3s. Since they are fatty acids that help to balance out your skin's hydration levels and minimize signs of aging, of course, they had to get a shout out. Foods that are loaded with omega-3s include salmon, chia seeds, walnuts, spinach and Brussel sprouts. Citrus fruits, cabbage, broccoli, whole grains and watermelon are good for you because they're full of antioxidants and your breasts can always use some of those. If you're looking to increase your breast tissue growth (so that your breasts look plumper), foods that have monounsaturated fats in them (like olive oil, avocados, cashews, eggs and almonds) should go on your grocery list. And peaches, pears and apples (the apple's skin more than anything) have your back because the antioxidant polyphenol can help to keep your breast cancer risk at bay.
2. Stay Hydrated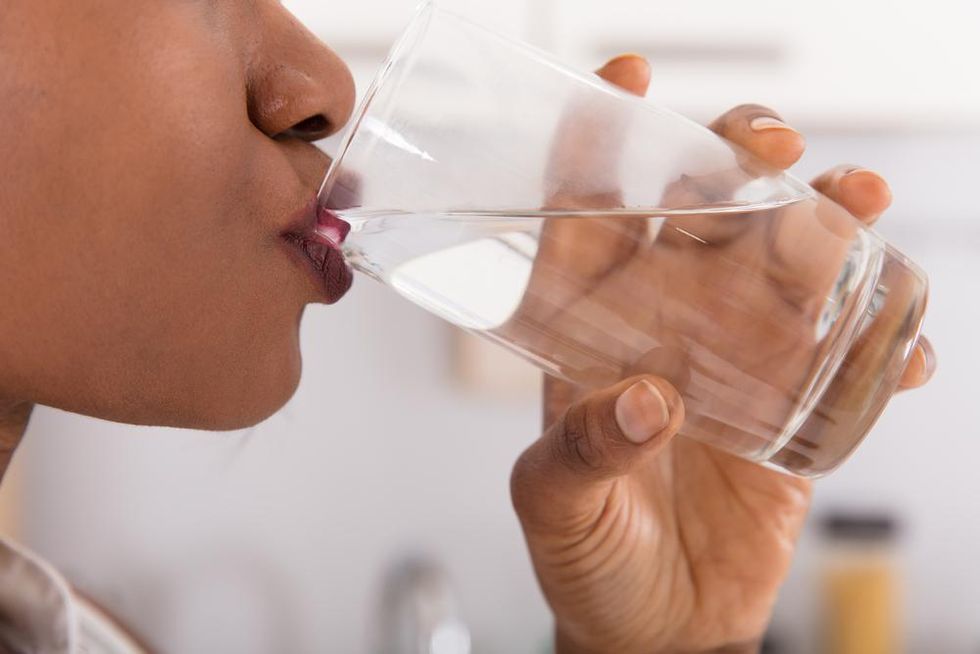 Water flushes out toxins. Water moisturizes. Water aids in weight loss. Water helps your body to better absorb the nutrients that it needs. Water improves blood and oxygen circulation. And your breasts definitely need all of these things in order to stay healthy and to appear younger. That's why you should make sure to consume no less than 6-8 glasses of water a day. Shoot, do your breasts a solid and drink some infused water while you're at it. It will give them some extra vitamins and minerals. Plus, infused water tastes less…boring.
3. Work Out Your Pectoral Muscles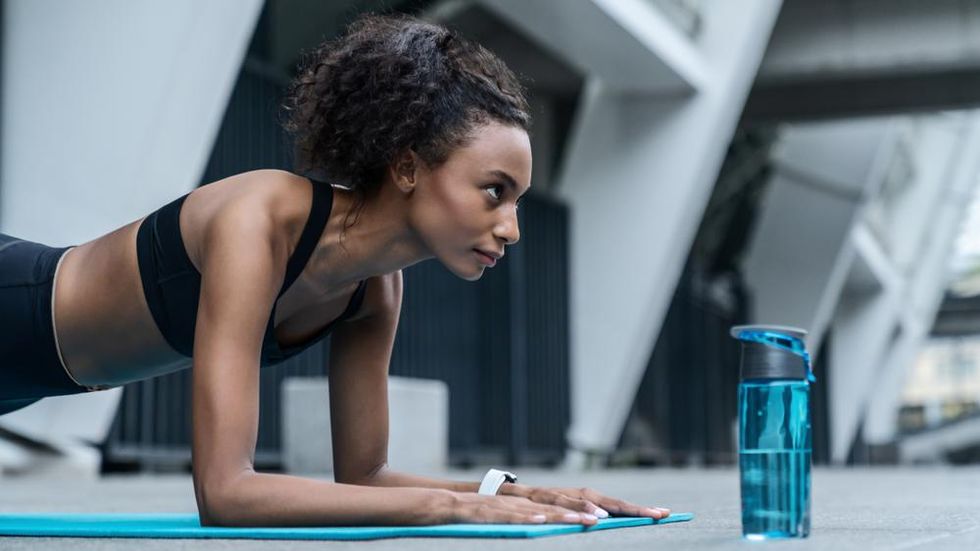 I can personally attest to this one. Although my breasts are still looking pretty good out in these streets (not literally but you know what I'm saying), I've gotta admit that they were perkier in my 20s and 30s. A lot of it doesn't have to do with aging. It's because I was more physically active then and definitely had stronger pectoral muscles.
I promise that while you're out here looking for the perfect bra in order to make your breasts look supple and youthful, if you'd just get your chest muscles right, it can take literal years off of your breasts' appearance.
Push-ups are kind of a given. If you'd like to learn about more exercises that can strengthen your chest muscles, check out Healthline's "Try This: 13 Breast-Firming Exercises".
4. Improve Your Posture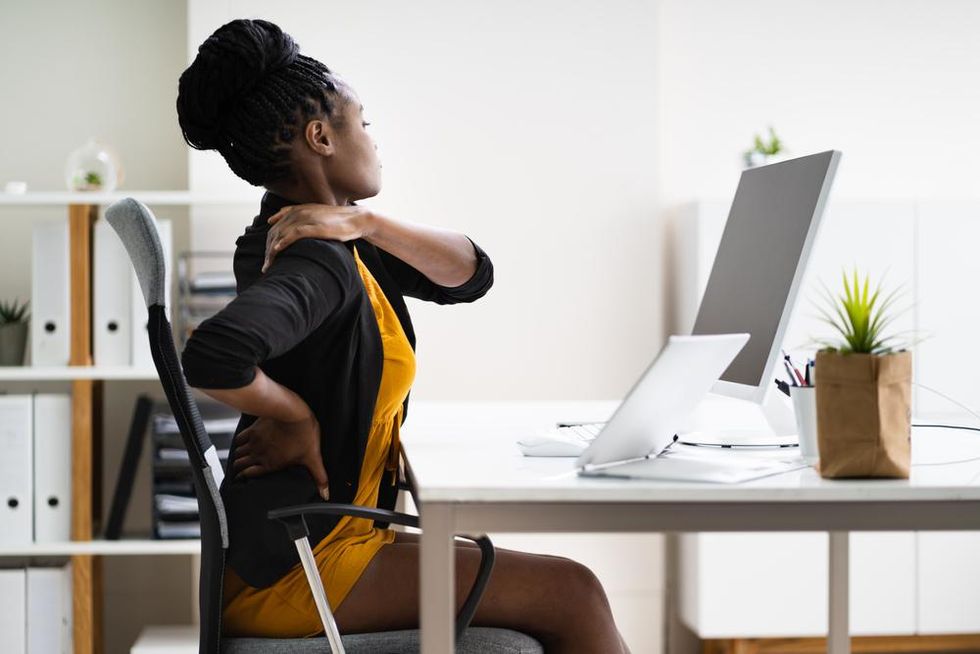 I once read somewhere that about 80 percent of Americans have really poor posture. That's not good because that can eventually lead to back pain, headaches, trouble sleeping, digestive issues and yep, you guessed it—sagging breasts. On the breast tip, bad posture is specifically problematic because it puts your breasts in a position that leads to droopiness. So, definitely be intentional about walking with your shoulders back and sitting with your back aligned to your chair. If you'd like to take a bit of a posture test to see how far off from good posture you might currently be, I read an article that can walk you through a quick exercise. You can check it out here.
5. Watch Your Deodorant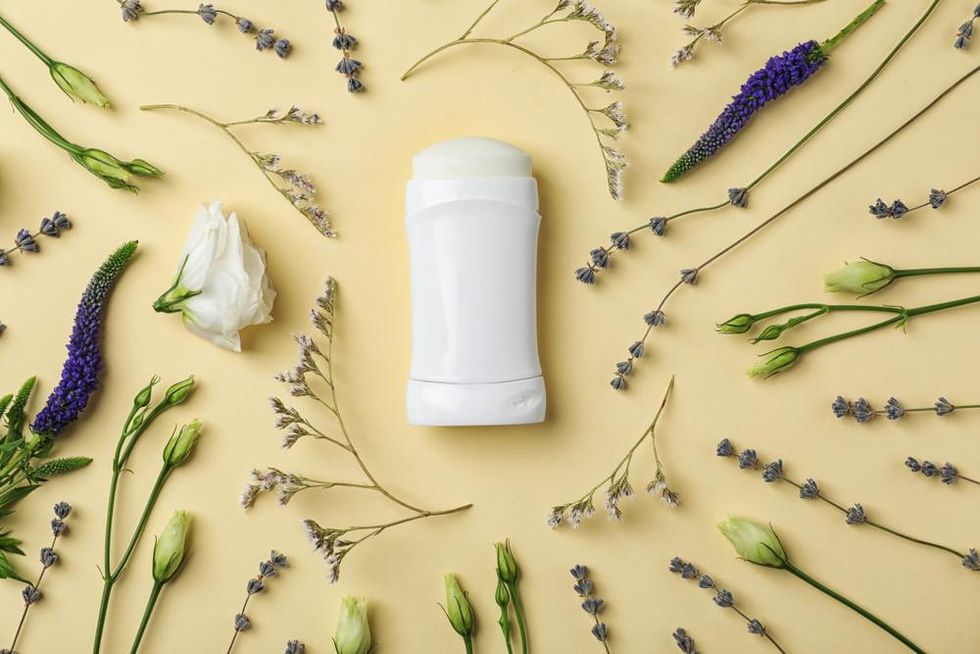 You might've heard somewhere that, due to a lot of the chemicals that are in many popular deodorant and antiperspirant brands, it's best to stay away from them. Why? Because they could increase your breast cancer risk. Although Cancer.org considers this to be an unfounded myth, I'm the kind of person who likes to be on the safe side; especially since my girls are large (36H) and I'm getting older. It's taken me a while to find an all-natural deodorant brand that doesn't irritate my skin (and works well). I finally have, though. A company called Deep Well Botanicals has safe and affordable deodorants that come in scents like lavender, bergamot and herbal spice that are made out of ingredients like baking soda, coconut oil, zinc oxide, activated charcoal and Vitamin E oil. And since the less chemicals that go into your system, the healthier your breast tissue will be, you can see why it's a good idea to go the all-natural route.
6. Put on Some Sunscreen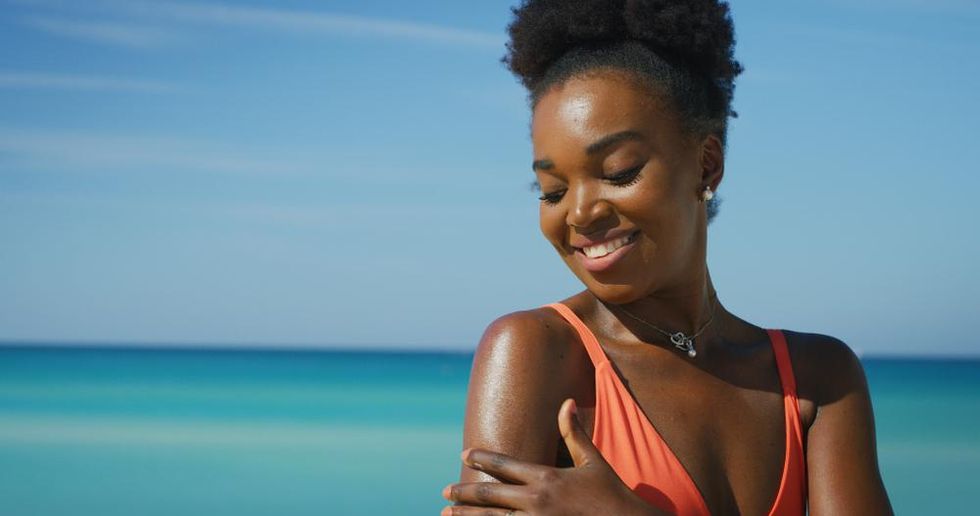 I know we all think that Black doesn't crack (it actually can, if we're not careful; check out "Yes, Black CAN Crack. Here's What To Do About It, Tho."). Still, that's not a good enough reason to go without sunscreen. Yes, we have more melanin than other ethnicities and praise the good Lord for it. However, the fact that many of us have gone without protection from UV rays is rooted in the lack of education that a lot of dermatologists have when it comes to how to properly care for our skin.
And when it comes to our breasts specifically, when we don't apply sunscreen to them whenever we're wearing a sundress or bathing suit and the underside of our breasts end up "getting overheated" from the sun, that can lead to extra drooping up the road. It only takes a second to apply a little bit, so as the weather heats up, please make sure that you do.
7. Take a Collagen Supplement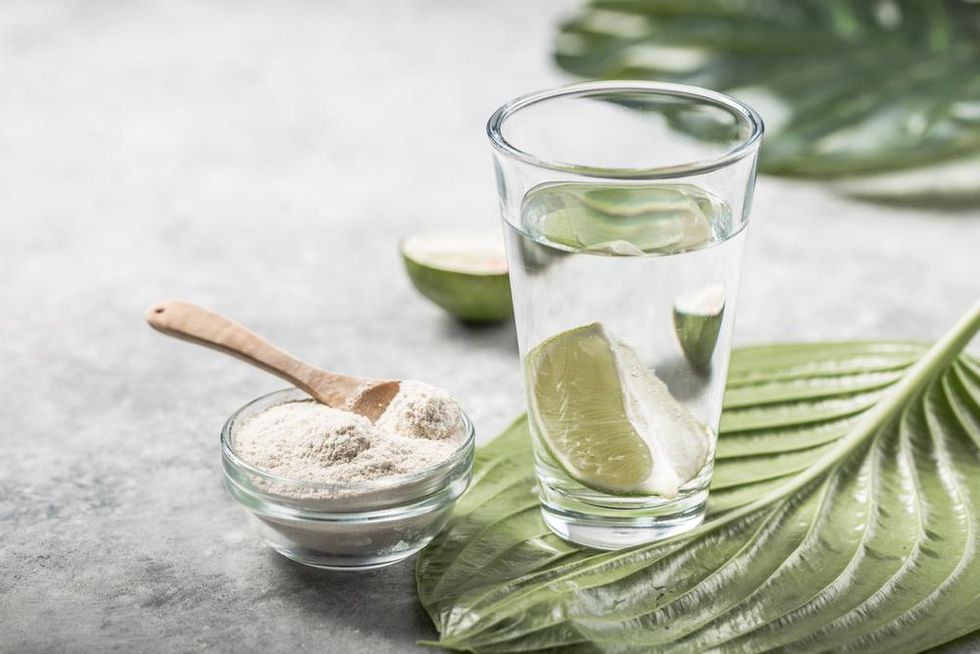 Something that our skin needs is collagen. A part of the reason why is because it's a protein that provides our skin with the elasticity that it needs. As we age, it's pretty common for our collagen levels to drop. A way to prevent this from happening is to take a collagen supplement. It's a smart move when it comes to your breasts because collagen is actually able to make the skin around your breasts appear more youthful; fuller too. That's why it's a good idea to add a collagen supplement to your daily regimen. You also might want to add more foods to your diet that have collagen in them like citrus fruits, egg whites, fish, white tea, bell peppers, tomatoes and bone broth.
8. Wear the Right Bra (Sometimes a Sports Bra)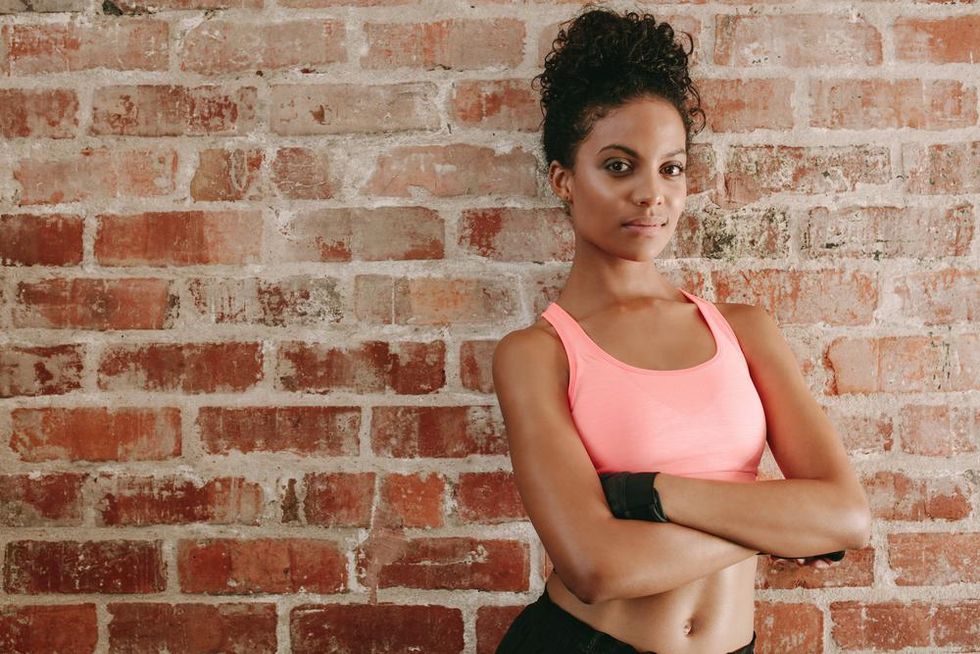 While some folks believe that the ever-popular statement that 80 percent of women wear the wrong size bra is more of a myth than anything else, chile, I'm not so sure. It was just a couple of years ago that I thought I was a 36DDD, only to get fitted and find out that I was a 36H up in this mug! Moral to the story—if it's been a while since you've had a professional bra fitting (as opposed to a personal bra guessing), there is no time like the present to see what's really going on with your girlies. Once you do get the right measurements, make sure to go with a bra that offers great support over one that is just "pretty". Also, avoid wearing push-up bras a lot. Believe it or not, when it comes to making your breasts look younger, that kind of bra can work against you because it can actually weaken the muscles that support your breasts and that can lead to sagging.
Speaking of bras, if you're someone who works out or your girls lean towards the larger side, make sure to have a few sports bras in your possession. They're specifically designed to help keep your breasts' ligaments from stretching which can also cause droopiness. Plus, you'll feel more comfortable and confident as you're exercising.
9. Wear Your Bra Less, Though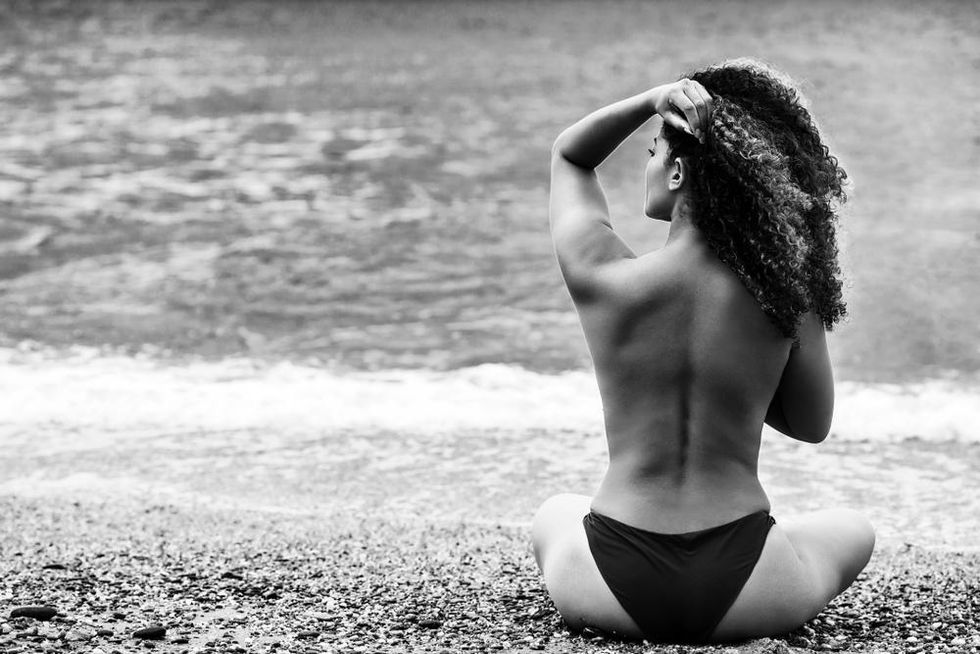 Are you ready to trip right on out? While I was doing some research on breasts, in general, I happened upon some quotes from a book entitled Dressed to Kill--Second Edition: The Link Between Breast Cancer and Bras. Something that really stood out to me was that the amount of time that we wear a bra can be directly linked to how much our breast cancer risk increases. For instance, it said that women who wore a bra 24 hours a day had a three out of four chance of being diagnosed with breast cancer; women who wore one 12 hours a day had a one out of seven risk; women who had one on less than 12 hours a day had a one in 52 chance of getting this kind of cancer, and women who never wore a bra had a one out of 168 chance of having cancer.
While I definitely see the purpose in bras and I'm not gonna flat-out cosign on not wearing one, what I will say is if you think about the fact that our vaginas need time to breathe after wearing underwear, why wouldn't our breasts need a break too? Especially if we've been sweating and those toxins get trapped in our bra material and our breasts aren't able to "escape". Yes, bras are supposed to offer up support. At the same time, going without can actually increase blood flow and, believe it or not, can help to improve muscle tone over time.
So, if your grandma had you believing that you damn near had to live in a bra every waking and sleeping minute, let that old wives' tale go. Taking off your bra as soon as you get home and sleeping without one can be the absolute best ways to keep your girls looking younger.
10. Apply Sweet Almond Oil During the Day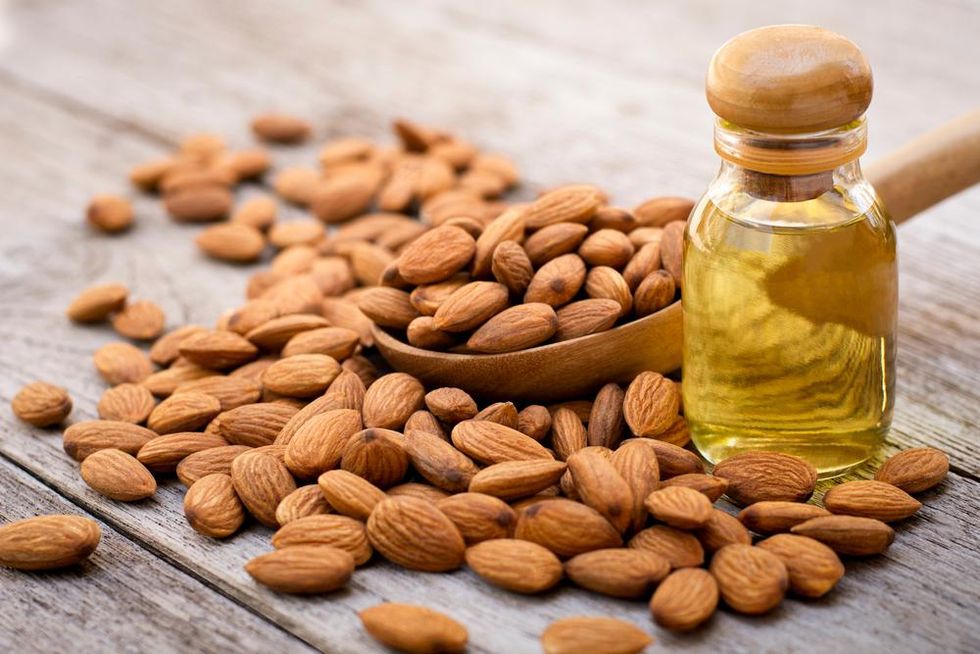 I've been a big fan of sweet almond oil for a while now. While I started using it for my face and neck (if you want to remain youthful looking, definitely pay close attention to moisturizing your neck), I've started putting it on my breasts as well. Sweet almond oil is awesome because it contains nutrients like fatty acids, vitamins A and E, protein, potassium and zinc that can help to improve skin tone, reduce the appearance of stretch marks (if you happen to have any on your breasts), can reverse sun damage (over time), deeply moisturize your skin and provide a natural sun-kissed glow to it. So, when you step out of the shower in the morning, apply some sweet almond oil before drying off. You'll love the way it makes your breasts look and feel.
11. Apply Wheat Germ Oil at Night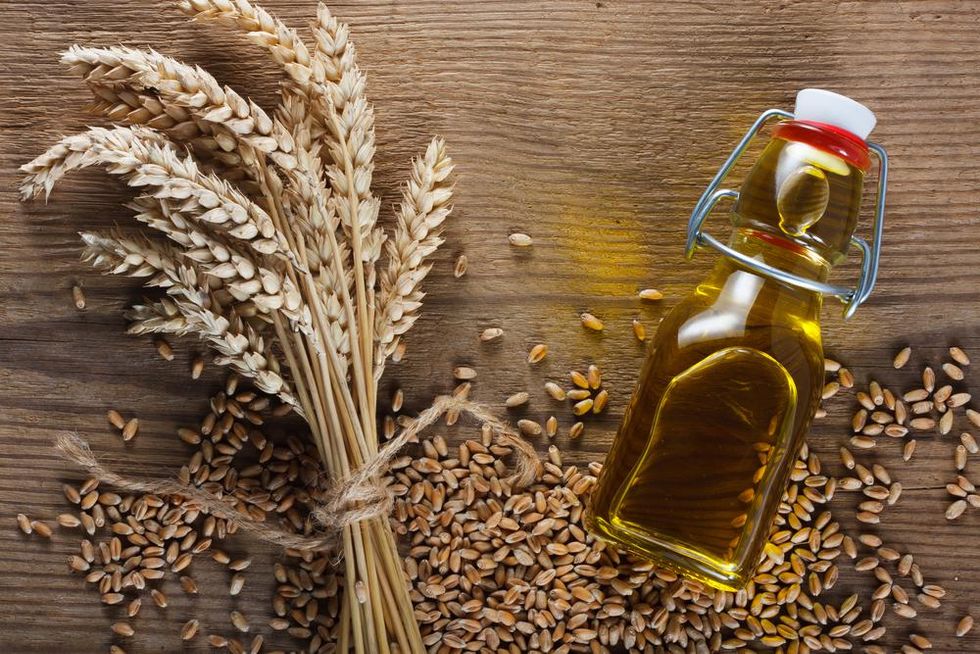 Before turning in at night, how about adding another oil into the mix? Wheat germ oil is also wonderful because it's loaded with iron, phosphorus, zinc, folic acid and vitamins B, D and E. This powerful nutrient combo is known to provide anti-aging results. Plus, wheat germ oil has been known to soothe the effects of skin ailments such as psoriasis and eczema. So yeah, if you apply sweet almond oil in the day and wheat germ oil at night, you will be well on your way to having absolutely gorgeous skin as far as your breasts are concerned.
10. Take a Hormone Test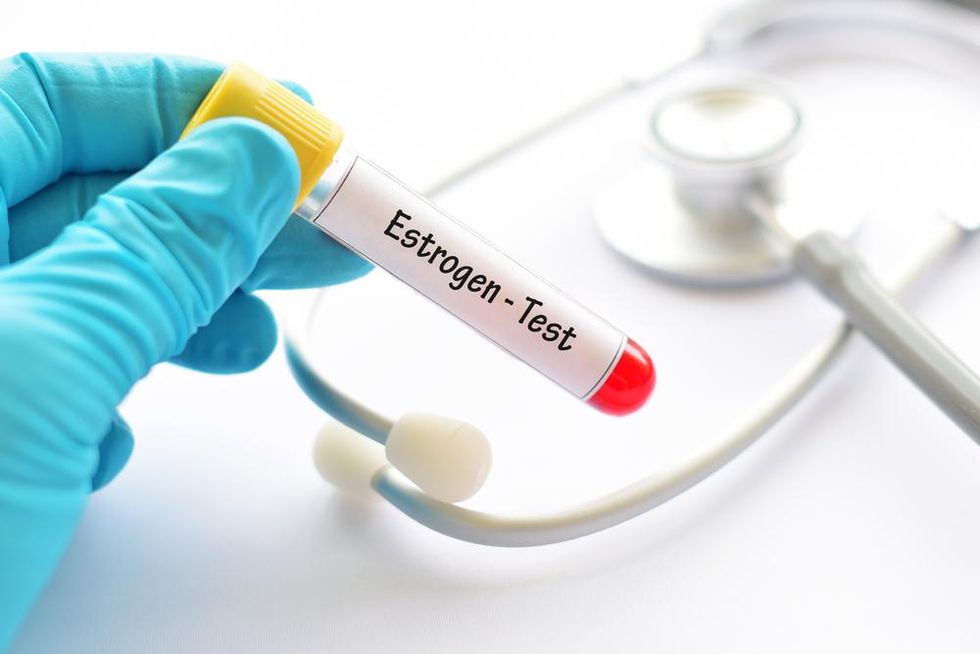 As we get older and head closer to menopause, that can cause our hormones to be a little all over the place. This can especially be the case when it comes to our estrogen levels. Unfortunately, when they start to drop, the connective tissues within our breasts can become dehydrated and the elasticity within our breasts can begin to wane too. It can be kinda difficult to simply guess where your hormone levels are on your own. That's why it's a good idea to ask your doctor to check them for you, the next time you have your physical. Being clear on where they're at can let you know if you simply need to eat more phytoestrogen foods (plant-based estrogen ones such as peaches, berries, garlic, sesame seeds and flaxseeds) or if it would be wise for you to receive actually hormone therapy. Either way, balanced hormones mean a healthy body and some pretty good-looking breasts too!
Join our xoTribe, an exclusive community dedicated to YOU and your stories and all things xoNecole. Be a part of a growing community of women from all over the world who come together to uplift, inspire, and inform each other on all things related to the glow up.
Featured image by Shutterstock
Keep reading...
Show less