Shellie R. Warren
Shellie R. Warren is a lover of quotes, lip gloss, graphic t-shirts, silver jewelry and Pumas. She's an author with two published books (thus far) on matters of the heart. In fact, 2019 was the 15-year anniversary of her first release ' Inside of Me: Lessons of Lust, Love and Redemption' (she's seriously mulling over penning a sequel to it) and 2020 marked her 20-year anniversary of being a (mostly) full-time writer. Aside from that, when Shellie's not tellin' all her business, she's helping couples (marriage life coach) or assisting with birthing babies (doula). Her byline is all over cyberspace, but where you won't find her is on social media. Like anywhere. At all. If you need to hit her up, she's (usually) reachable at missnosipho at gmail.com, though. HOWEVER, pitches for xoNecole need to go to editor@xonecole. Hit her up for *strictly* Shellie-related stuff. Again, pitch article ideas to the site addy NOT HER. Much appreciated.
A hill that I will definitely die on is the fact that a lot of long-term couples do not end up calling it "quits" because of "big issues". Nah, it's usually the little stuff, building up over time, that drives them almost to the brink of insanity. Something that tops the list? Snoring. It's actually one of the main reasons why more and more married folks are choosing to have a sleep divorce (check out "Is It A Bad Thing If A Married Couple Is Headed For A 'Sleep Divorce'?").
Because I personally think that intimacy isn't just about sex but also moments that couples share like sleeping together, I wanted to do my part to encourage people to stay in the same room, as much as possible. So, if you and/or yours are big-time snorers and it's starting to get on you and/or yours very last nerve, before someone stomps over into the guest room, how about trying one of these 10 hacks out first?
1. Add a Couple of Pillows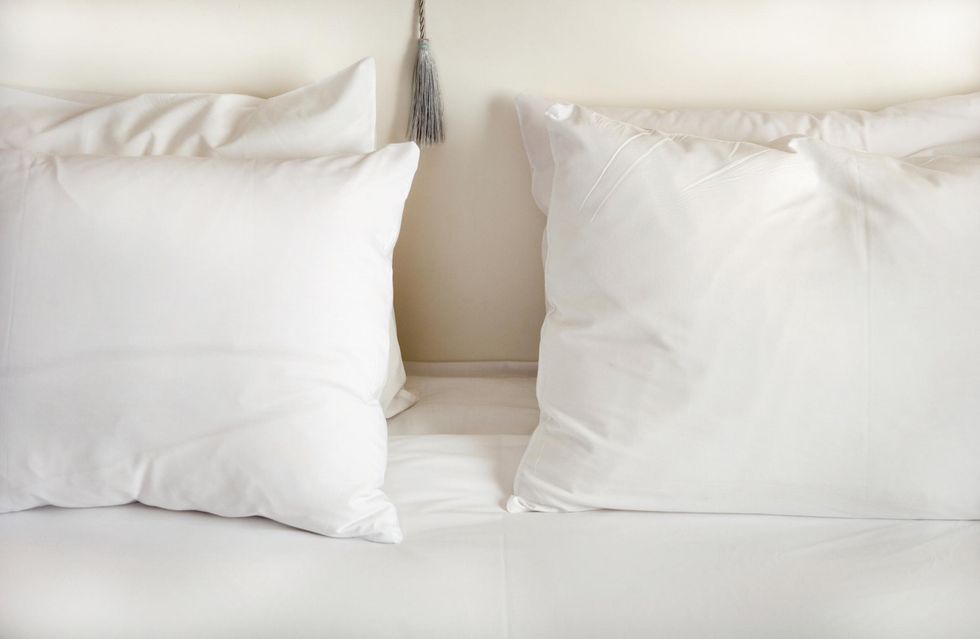 If you've got a ton of pillows on your bed and you and yours happen to be snorers, they can work to your advantage beyond mere aesthetics. That's because, when you make a point to slightly elevate your head, that can keep your airways from collapsing and too much pressure from being on your chest which can result in you snoring a lot less. Just make sure to not stack up so many that you end up with a crick on your neck. Those can be the absolute worst.
2. Light a Lemon Soy Candle (or Diffuser)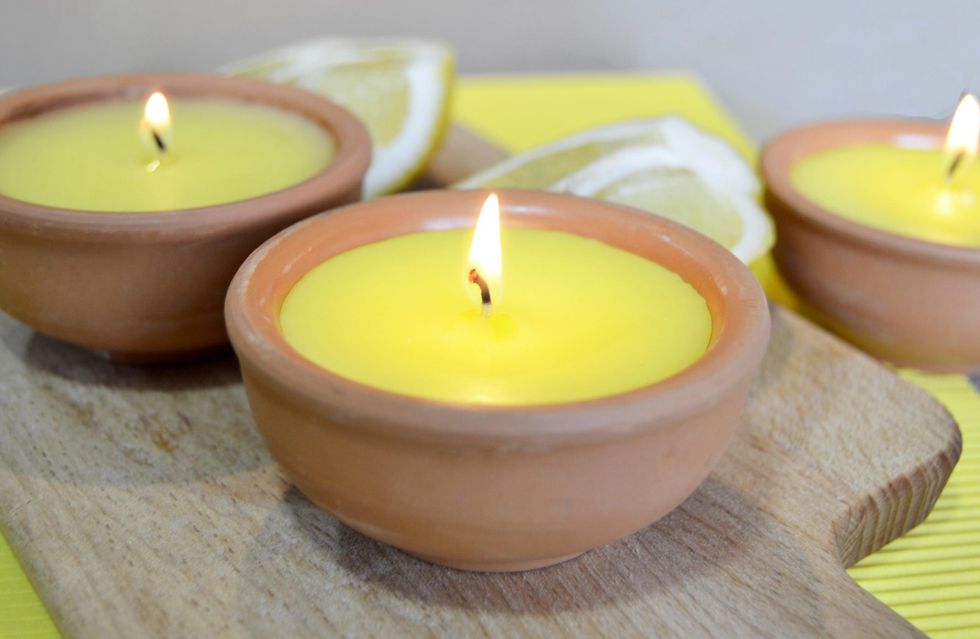 OK, before I get into the benefits that come from lighting a lemon candle before going to bed, it does need to go on record that falling asleep with one comes with potential hazards. That's why it's best to either light the candle for 2-4 hours prior to turning in (and then blow it out) or to go with a diffuser instead.
That said, lemon is a great option to go with because it can help to calm your nerves and, if it happens to be infused with lemon essential oil, the properties in it can help to reduce bodily inflammation and minimize the tissue in your throat, so that you're able to breathe easier. (This is why it can also be a good idea to mix a few drops of lemon essential oil with a carrier oil like grapeseed, sweet almond or avocado and rub it on your chest before turning in too.)
3. Turn on a Humidifier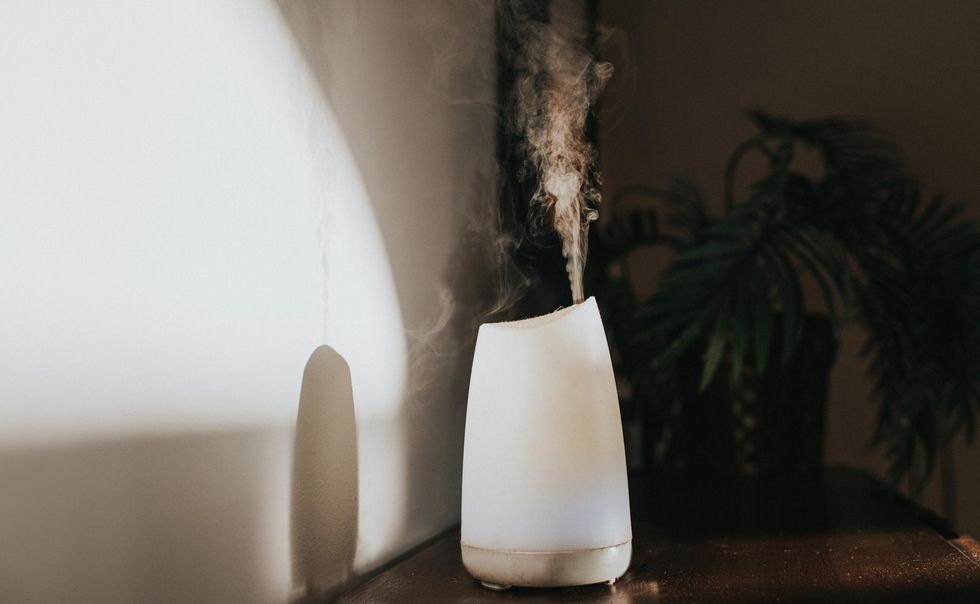 If what typically causes triggering for you and your partner is dry air, nasal congestion or throat irritation, turning on a humidifier at night is always going to be a wise move because it helps to put moisture in the air which can help to kill off viruses as it also soothes the tissues of your nose and throat. Just make sure that you fill yours up with distilled water; tap sometimes comes with extra minerals that can do more harm than good to your system over time. (By the way, having some water about an hour before going to sleep can help with snoring as well because it can reduce congestion which can also make snoring less of an issue.)
4. Nix the Alcohol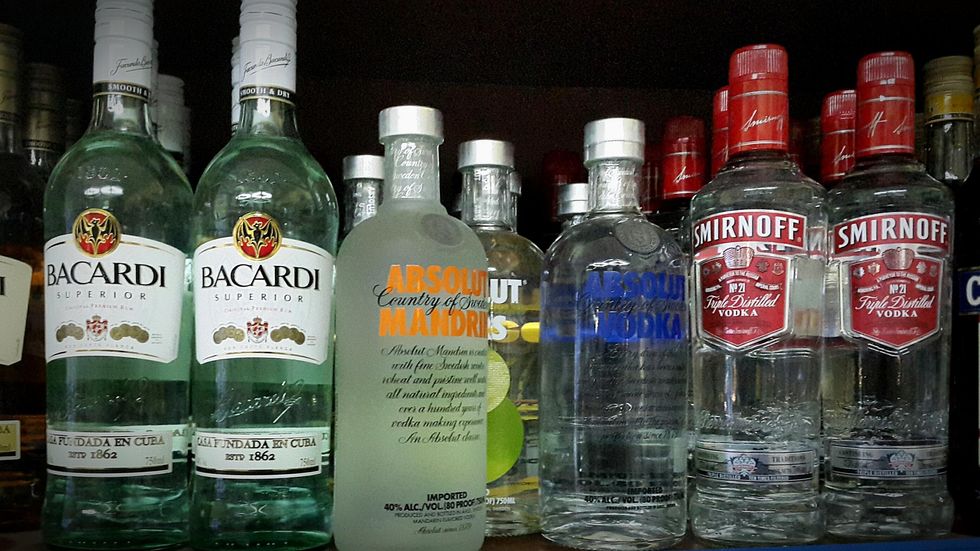 If nothing makes you happier than having a tall glass of wine before heading to bed, make sure that you do it no less than 2-3 hours beforehand. While it does tend to contain some sedative properties, alcohol shouldn't be seen as a consistent sleep remedy. For one thing, as your liver enzymes metabolize alcohol, that can end up disrupting your sleep cycle. And, as far as snoring goes, alcohol can relax your throat so much that you end up snoring anyway.
5. Give Each Other a Thyme Oil Foot Massage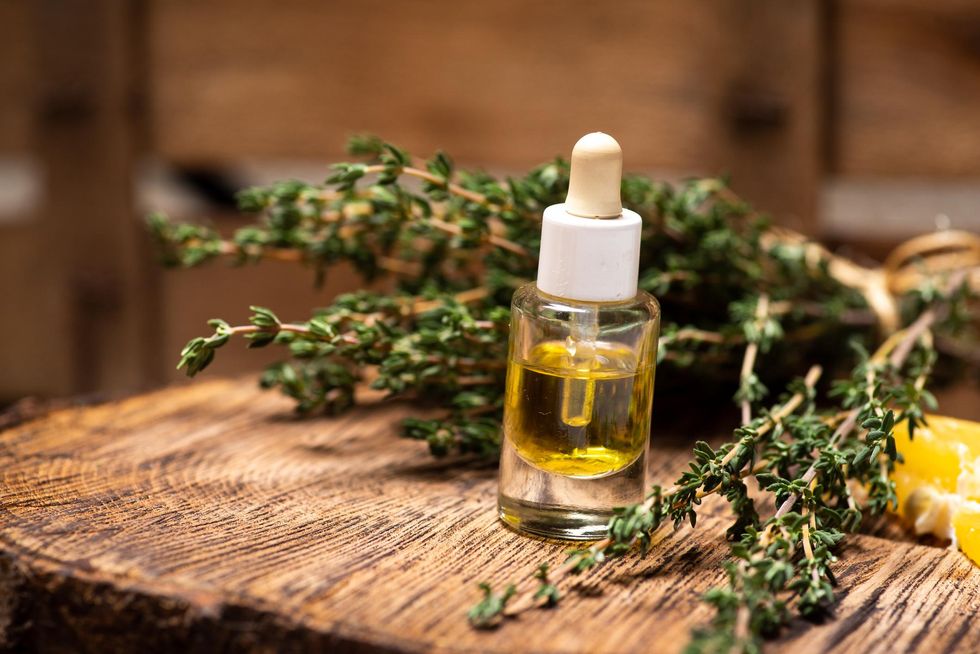 Because there are over 7,000 nerve endings in each of your feet, it makes perfect sense why a soothing foot massage can be a perfect practice before going to bed. If this is something that you and/or your partner are totally down for, add some thyme oil into the mix. It's really effective when it comes to reducing snoring because it's got a great reputation when it comes to improving your respiratory health, calming your nervous system and suppressing cough. Just make sure to dilute the oil with a carrier oil; pure thyme oil tends to be pretty potent.
6. Turn on Some White Noise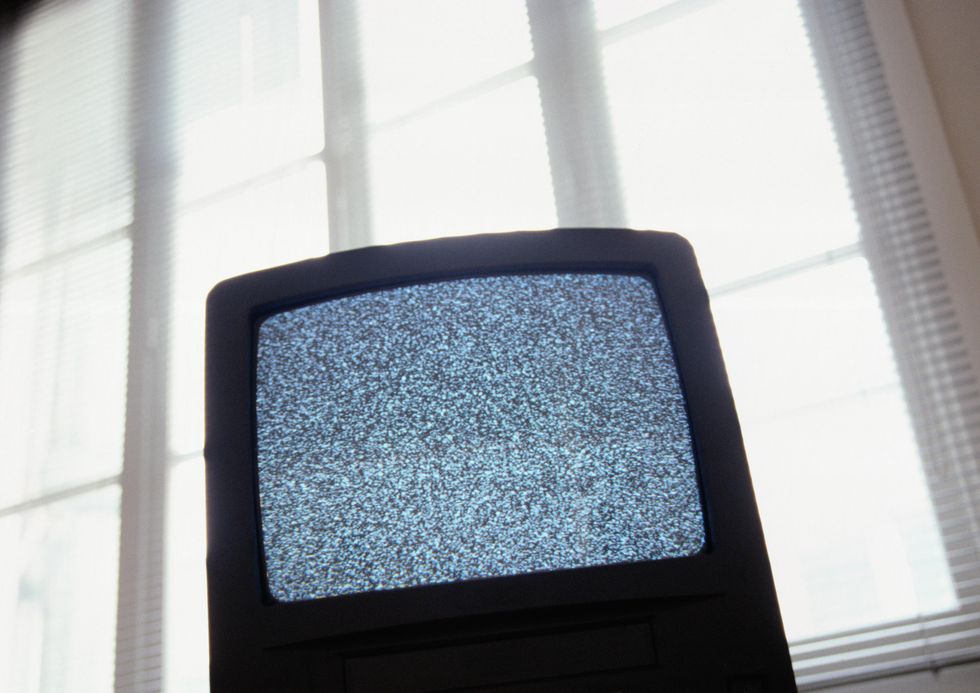 Here's the interesting thing about white noise — because we still can hear what's happening when we're asleep, the static sound that white noise produces can actually distract you and your partner from listening to each other's snoring. Not in a super annoying way; more like, in a way that triggers you less so that you don't end up waking up in the middle of the night mad as hell. Tech Radar is a site that has a list of some of the current best white noise machines on the market. You can check the list out here.
7. Consider Using Ear Plugs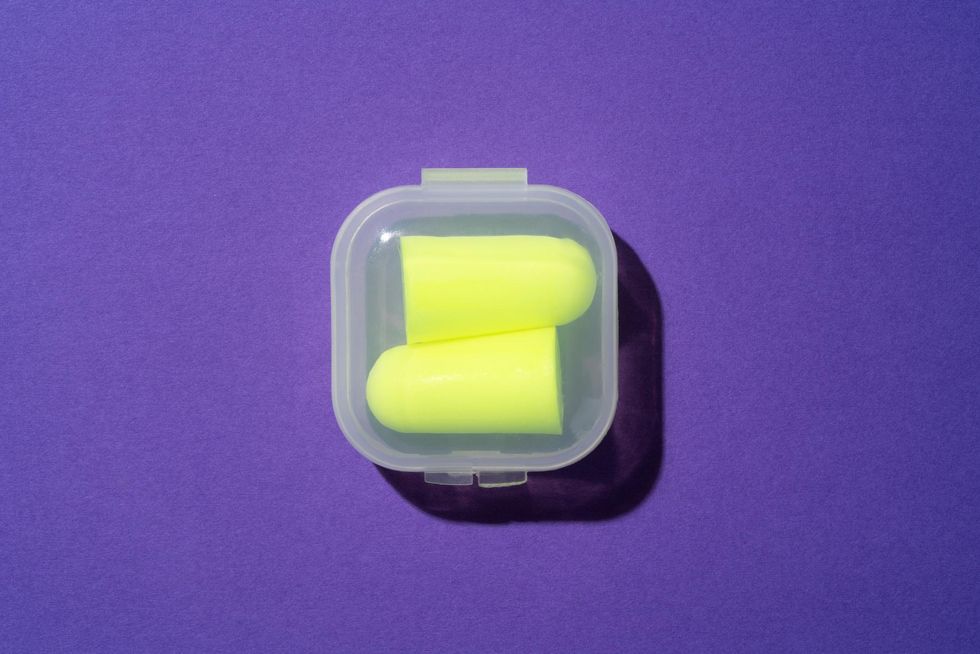 Now here's a solution that I'm kind of surprised more people don't already do. Since quality sleep is paramount when it comes to achieving optimum health, it seems like it would be a given that folks who sleep with snorers (or folks who snore so loudly that they even wake themselves up) would own a couple of pairs of ear plugs. The main thing to keep in mind with this particular tip is that long-term use of ear plugs can result in a buildup of earwax or even an ear infection. That's why it's a good idea to keep some ear drops close by and that you only wear your plugs at nighttime.
8. Go to Bed at the Same Time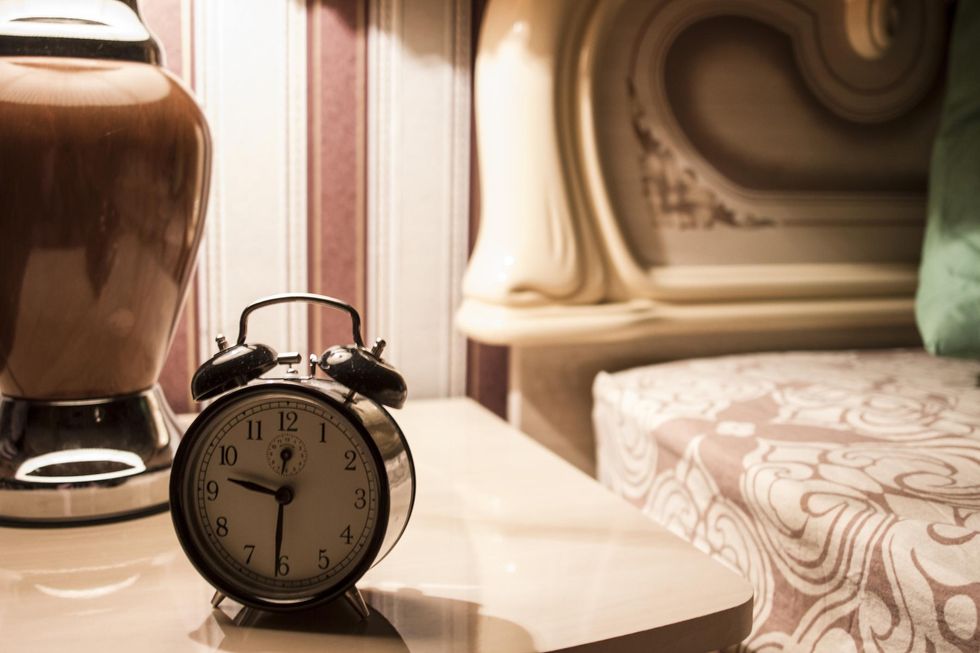 One of my exes was a loud snorer and it was the absolute worst. Something that I noticed, though, was when we went to bed at the same time, rarely did his snoring trigger me as much. I think it's because he typically didn't start to snore until he was in a deep REM sleep and I can sometimes sleep soundly enough to not hear that.
That's why, I also think that a helpful hack can be that you and your partner try to turn in together, at least a few times a week. Not only can it help with the whole snoring issue, but it's a good way to get in some pillow talk and maybe (just maybe) a little something else…too. #wink
9. Sleep More than Five Hours a Night
If you're someone who knows that you basically only snore when you're really tired but you're not sure why that is the case, word on the street is plum exhaustion can cause your throat and tongue muscles to relax so much that you end up snoring — not just more but louder. Listen, there are a billion-and-one reasons why you should sleep no less than 6-7 hours a night (eight is even better!); if you and yours want to snore less, let this serve as a top-tier motivator.
10. Spoon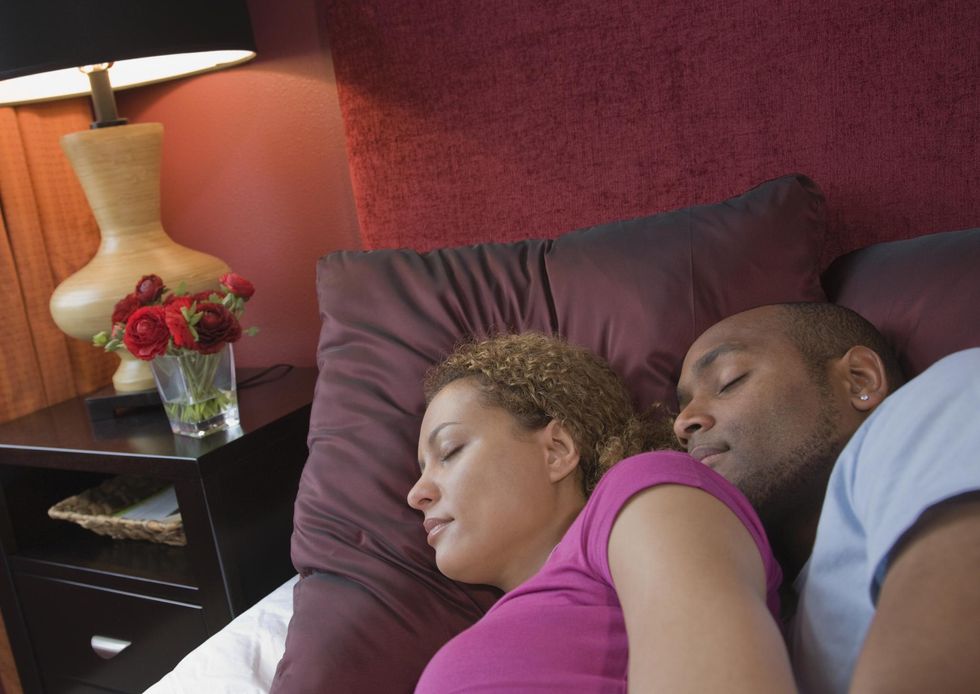 That ex of mine that I mentioned? Something else that I used to take special note of is when we were spooning, he didn't snore as much (and definitely not as loudly) either. I once looked up why and it appears to be that folks snore a lot when they're on their back because it blocks their airways while sleeping on their side makes this less of an issue. Sleeping on your stomach is better than being on your back as well because your airways are still open; problem with it is, if you have neck or lower back issues, that position could make things worse come morning time. Besides, spooning is romantic and if you sleep naked, it can lead to other activities that can make sleeping easier to do ('cause ain't NOTHING like an orgasm before trying to catch some zzz's, chile. NOTHING). Hope this helps. #winkagain
Join our xoTribe, an exclusive community dedicated to YOU and your stories and all things xoNecole. Be a part of a growing community of women from all over the world who come together to uplift, inspire, and inform each other on all things related to the glow up.
Featured image by Getty Images
Keep reading...
Show less
Recently, I was talking to a single woman about what her plans were for the holidays. When she started talking about how badly she wanted to be in a relationship, I found myself calling her out on it a bit. "Girl, you ain't said nothin' about a man all year and now you want to be with somebody?" After she (literally) poked out her lip, she said, "It just seems like everyone in the world is with someone but me and I don't like it."
Listen, it doesn't matter how much you adore your single state, there are definitely going to be times when you will either want what others have or wonder what it would be like to have what others have and there is certainly nothing wrong with that. At the same time, if you're tempted to reroute your entire life just because of six weeks' worth of sentiment, at least make the time to skim this so that you're absolutely sure. Because having someone to kiss on New Year's Eve is one thing. Taking on all that comes with being in a relationship? That is a reindeer of a whole 'nother color, sis.
Featured image by Getty Images
Keep reading...
Show less
Off the rip, some of you may wonder what prompted me to write on a topic like this. There are two main causes for the inspiration. One, I find myself having a lot of conversations with women who can't seem to figure out, for the life of them, why sometimes their sexual experiences are the peak of pleasure while others are more on the ho-hum side. Secondly, I've read before that reportedly 46 percent of women have stated that they've always or almost always (whatever that means) have had an orgasm before while only six percent professed to it happening for them all of the time.
Because this phenomenon seems to baffle more than a few, I thought it would be a good idea to share some of the underlying causes for why climaxing may not be as consistent as you would like for it to be. First, so that you can take some of the pressure off of yourself (and sometimes even your partner) and two, through the process of elimination, you can potentially get down to the root of things, so that you can hang off of chandeliers more often than you currently are.
1. Stress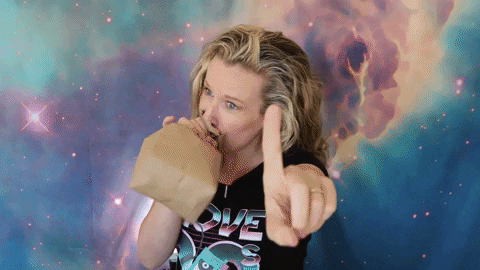 If there is one thing that you need to be during sex, it's completely and totally present — and that is exactly what stress prevents you from being. I'm pretty sure you know that it is extremely possible to be with someone physically and yet be somewhere totally different on the mental and emotional (more on that in a bit) tip. Thoughts being all over the place, cortisol (your natural stress hormone) levels being at their peak and you feeling worried or anxious can sho 'nuf keep you from having an orgasm. That's why it can be a really good idea to take a long bath, do some meditating or even just light a soy candle in the scent of lavender, rose, sandalwood, orange or jasmine (all of which are considered to be solid de-stressors) to calm down your senses.
2. An Emotional Disconnect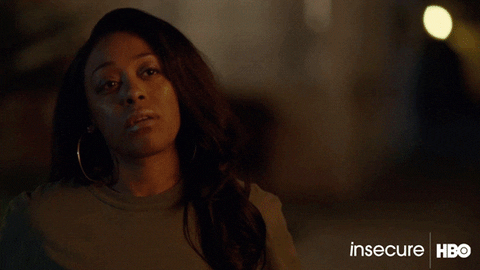 Contrary to what the media and pop culture want you to think, we aren't dogs or cats in heat. Sex, for humans, is supposed to be more than "getting off" — on some level, there should be an emotional connection too. That said, even if you're not planning to walk down the aisle (or you haven't already jumped the broom), ask anyone who has a sexual history and I'm pretty sure they will vouch for the fact that sex with someone you have some type of feelings for is so much more pleasurable and meaningful than someone who is nothing more than a super casual partner.
So, if there are moments when you feel disconnected from your partner when it comes to your feelings towards them, that can definitely hinder you from having orgasms because, whether you realize it or not, a wall is up and in order to climax, you've got to feel as free and open as possible. So, if you and your partner have some issues going on right through here, that could be a huge part of the reason for why orgasms aren't exactly flowing very freely.
3. It's a Different Time of the Month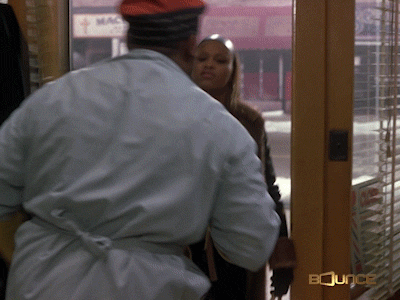 It probably comes as no shocker that a lot of women are off-the-charts horny when they're ovulating (when they're able to get pregnant) while, at the same time, they can kind of take or leave sex the week before their period (when they are PMS'ing which oftentimes includes bloating, breakouts and fatigue). Did you also know, though, that there are studies which state that many women are more interested in sex on the weekends than on the weekdays?
Sometimes, just paying close attention to your body and your calendar can help you to understand why climaxing may be easier for you on some days rather than others. That's why it's also a good idea to keep a period app on deck.
Women's Health Mag has a list of some really great ones here.
4. There's Not Enough Foreplay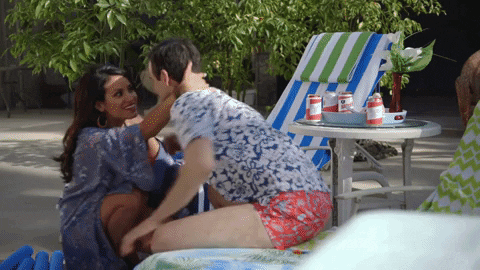 I believe I've shared before how, a wife (who is now divorced from her husband) once said to me in a session with her husband that, in order to get wet enough for intercourse, sometimes she has to use her own spit. Between her husband being somewhat sexually selfish, him not being the biggest fan of cunnilingus (although he's all about fellatio…chile. CHILE) and him believing that having a big member should be enough to keep her satisfied (check out "BDE: Please Let The 'It Needs To Be Huge' Myth Go," "Sex Hacks For Different Kinds Of Penises (You Heard Me Right)," and "Apparently, A Certain Penis Size Can Make Us Orgasm The Most (Chile)"), his foreplay game had much to be desired.
So is the case for a lot of men because without us feeling super desired, without there being at least 10-15 minutes to literally warm us up and without us getting/being wet enough (check out "Why You May Be Struggling With Getting "Wet Enough"), not only can it be difficult to climax, it can be really uncomfortable to have sex altogether. So, if your man is all about the "cake" without the "icing," if there is one time when that is totally his bad, this one would be it. And if, for the sake of your sex life, there is ever a time when you should let him know, now (relatively speaking) would be the time (not when you're having sex and preferably outside of the bedroom too; it needs to be a calm and loving conversation not something that makes him feel super self-conscious).
5. Your Diet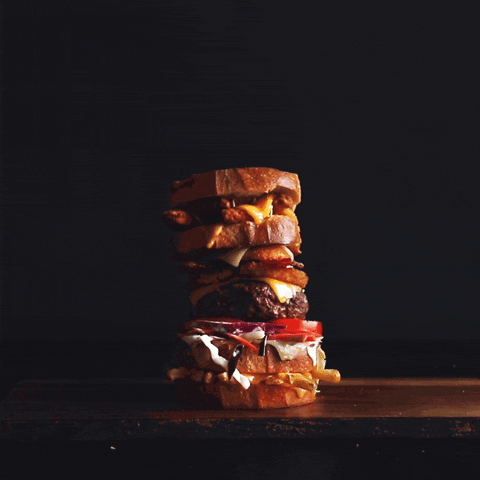 When you get a chance, check out "So, Here's What Your Diet Says About Your Sex Life." The reality is — and this is so not a pun — when it comes to having a happy and fulfilling sex life, we really are what we eat. Too much sugar can drain your energy. Not enough fluids can affect how naturally lubricated you are. Fast food can jack up your hormones. The list goes on and on. So, if you know that you either rarely or straight up don't eat as healthy as you should, do not underestimate what that could be doing for you in the bedroom department.
And just what should you be consuming more of? Dark leafy greens are high in Vitamin E; it's a nutrient that can keep your sex hormones balanced out. Fresh fruit is loaded with Vitamin C which is great when it comes to keeping your sex hormones healthy and strong. Eggs are a good source of Vitamin B which can help to give you a lot of energy. Then there are aphrodisiacs that can make having an orgasm easier too.
Check out "Eat Your Way To Better Sex With Aphrodisiacs" and "10 In-Season Fall Foods That Are Incredible Aphrodisiacs" for a list of some of those.
6. Sleep Deprivation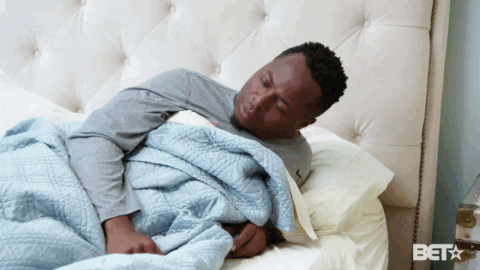 You wanna know how important sex is when it comes to having a great sex life? It's so important that I wrote an entire article about it for this platform — "6 Fascinating Ways Sex And Sleep Definitely Go Hand In Hand." There are solid studies which indicate that when we (meaning women) are lacking sleep, it can significantly reduce, not just our ability to get sexually aroused but our desire to have sex at all. This is why, something that I will oftentimes mention to some of my clients is, if you seem to be screaming your partner's name in pure ecstasy while on vacation yet not very much when you're at home, it could be because you are well-rested when you're off of work. There are a billion-and-one reasons why getting no less than six hours of sleep, on a daily basis, is such a good idea. So that you're able to orgasm more is just one of them.
7. Being in the "Wrong" Positions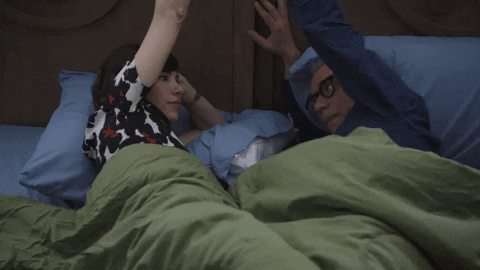 Back in my gettin'-it-in days, sometimes I would humor my partner and get into certain sexual positions, just because they liked it. Meanwhile, it did very little for me. And y'all, this is something that you've got to keep in mind too — which positions work for you and which ones don't, because it still rings true that around 70 percent of women still aren't able to achieve an orgasm, just with vaginal penetration alone. And what kind of positions have a pretty good reputation for making "seeing the mountaintop" a lot easier for you? Honestly, anything that makes it easy for your clitoris to be stimulating in the process of you being penetrated.
This would include spooning, your hips being on the edge of the bed so that he can easily access your clitoris, reverse cowgirl, doggystyle and, what I would call the "cat position". If you've never seen cats have sex before, it's like doggystyle only, they are on their stomach. Listen, it really can't be emphasized enough that the more your clitoris is "in the game" during intercourse, the far greater your chances will be of having, not just orgasms but blended and multiple ones too.
8. You're Having Sex FOR Rather than WITH Your Partner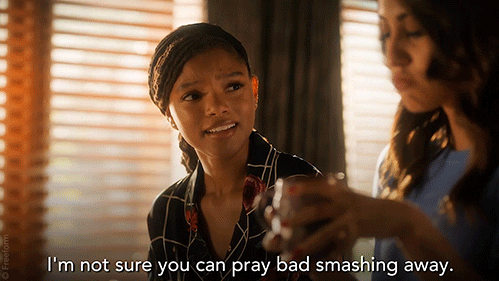 Some people are simply too selfish for a relationship; they really are. Sex isn't exempt from this particular point either (check out "Got A Selfish Lover? This Is What You Should Do About It."). While there is something to be said for the responsibility of sex in a long-term relationship, if you find that you're having sex, mostly to appease your partner, that is the difference (to me) between having sex FOR someone vs. WITH them. And while a good lover definitely doesn't want their partner to participate in anything that is purely obligatory, the flip side to this is, how is your partner supposed to know this is how you are feeling, if you're not saying anything?
Articles like "The 'Pre-Sex Interview'. To See If You're Both In Sync." (for new relationships), "Ask These Sex-Related Questions BEFORE You Marry Him" and "9 Sex-Related Questions You & Your Partner Should Ask Each Other. Tonight." are specifically designed to encourage couples to verbally communicate their thoughts and needs, so that everyone is on the same page before getting in between the sheets. Because when you feel heard and understood that definitely makes it easier to feel…felt, if you know what I mean. #wink
9. You're Not Paying Enough Attention to Your Body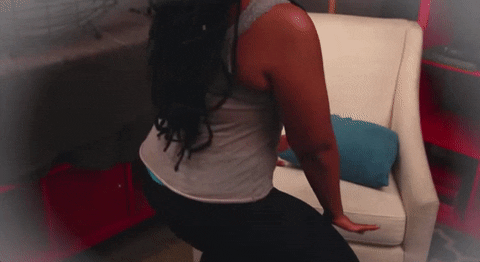 Some women feel sexier after a shave or wax. Sometimes, in order to keep your pH balance right and your vagina smelling fresh, you need to up your probiotic take. If you're not washing your underwear by hand, the harsh detergent you're using could be triggering a yeast infection and/or if you're not getting a regular dose of omega-3s in your system, that could be why you're not as naturally lubricated as you should actually be (check out "What Your Vagina Wishes You Would Do More Often").
Sometimes, a situation can trigger us which can cause a mental or emotional block of some sort and so we need to do what is known as vaginal mapping (check out "Why 'Vaginal Mapping' Needs To Be Part Of Your Healing Journey"). Sometimes, there's little pieces of lint and hair that need to be cleaned out of our clitoral hood, so that it's less irritated (check out "7 Reasons You Should TOTALLY Be In Love With Your Clitoral Hood"). Then there are moments when your vagina might just be stressed the hell out and therefore, requires a bit of TLC (check out "Ever Wonder If Your Vagina Is Stressed TF Out?").
Unfortunately, some of us make the grave mistake of assuming that our vagina doesn't require as much time and attention as say, our face or skin does, when that couldn't be further from the truth. The reality is, the more in touch you are with "her," the more you will know how to supply her with what she needs. That's not just good food for thought outside of the bedroom but once you're inside of it as well.
10. Boredom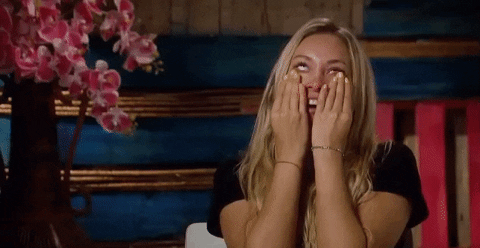 That saying, "If it ain't broke, don't fix it"? There are layers to that when it applies to sex because if you and yours figure out things that work and you just keep doing the same thing(s) over and over again, that can lead to tedious repetition which is the exact definition of boredom. Sex is too dope to only think that one position, one technique, one approach that has worked for you in the past is the only one that will in the present. So, if being on top has been your "old faithful" for months (or even years) now but it doesn't seem to cultivate as much intensity as it once did, get creative (check out "15 Sex Hacks To Take Your Bedroom Action To The Next Level," "I've Got 7 Hacks To Get You More Of What You Need In The Bedroom," "The Wetter, The Better: 10 Creative Ways To Use Lubricant," "10 'Weird' Things Could Actually Elevate Your Sexual Experience" and "15 Simple-Yet-Kinda-Buck Items To Take Sex To Another Level") .
Your body is made to respond to more than just one approach to sex, I can promise you that. So, yourself a favor and test this fact out…tonight, so that you can find other ways to receive the orgasms that you want — and are certainly very worthy of. More than just every once in a while. (I'm sayin'...)
For more love and relationships, sex tips and tricks, and marriage advice, check out xoNecole's Sex & Love section here.
Featured image by Getty Images
Keep reading...
Show less
While I am someone who doesn't think that we should fear getting older (with time, hopefully, comes wisdom and that's always a good thing), at the same time, I also don't think that we need to be out here looking older than we are, simply because we've been careless with some of our daily habits. Because y'all, as much as we all know that the extra melanin that we've got in our skin is a blessing beyond measure, that doesn't mean that we should take it for granted.
And just how do some of us do that very thing? Check out these 12 random habits that can put a dent in the "Black don't crack" narrative. It might just surprise you how much you do them and how stopping it can have you looking 5-15 years younger in absolutely no time.
Featured image by Getty Images
Keep reading...
Show less
Something that I try to mention, as much as possible, especially when it comes to married and long-term couples is, if you want to go the distance, it's not just the "big things" that you've got to stay up on; it's the little things too. Something as simple as you being a morning person while your partner is a night owl can affect everything from quality of sleep to quality time to your sex life. That's why, when it comes to couples who have different sleep patterns who still want to have a fulfilling sexual dynamic, I'm all about encouraging them to do what is at the foundation for all successful relationships — compromise. Sometimes that means that an alarm clock needs to be set or someone needs to initiate some, umm, stuff (more on that in a bit) in order to get the juices flowing (pun intended and not intended).
Today, let's talk about why the clock should, at times, be set for midnight. Because again, whether that's when you're already in your REM state of sleep or it's when you're binging on your favorite TV series, there are some special and specific reasons why "partaking" when the clock strikes 12 that can make already-spooning-naked with your partner totally worth your while.
Featured image by Giphy
Keep reading...
Show less
It was actually pretty close to this time last year when I penned the piece "How To Get Through The Holidays If You Don't Observe Them". Unlike some of the other articles that I write for the site, I pulled that one from very personal experience. Being that my personality is very wired to "be good" on something once I know its origin, holidays are something that I tend to take a pass on; this includes Thanksgiving (some insightful reads on its origin are found here, here and here). Still, this doesn't mean I'm not aware of the fact that many people use this time of year to reflect on their blessings and to say "thanks" for all the good that has come their way. Since I like to write on relationships a lot, I thought to myself, "Why not come up with ways for people to show gratitude to their significant other?"
Not only is it a kind thing to do, expressing gratitude can also be a proactive way to preserve your relationship as well. Why do I say that? It's because, more times than not, whenever someone talks to me about how their relationship has gotten to the point where it's basically on life support, one of the main reasons why is because they feel taken for granted and not appreciated.
An ounce of prevention is worth a pound of cure. Whether you've only been with your boo for a few months or it's been several-years-and-counting, before you sit around a Thanksgiving dinner table to share all of the things that you are truly thankful for this year, please make the time to show your significant other why you're so grateful for them as well. If you need a little inspiration to come up with a cool way to do it, I've got a few.
How To Express Gratitude In Your Relationships
1. Write a List of What You Appreciate About Them. Then Frame It.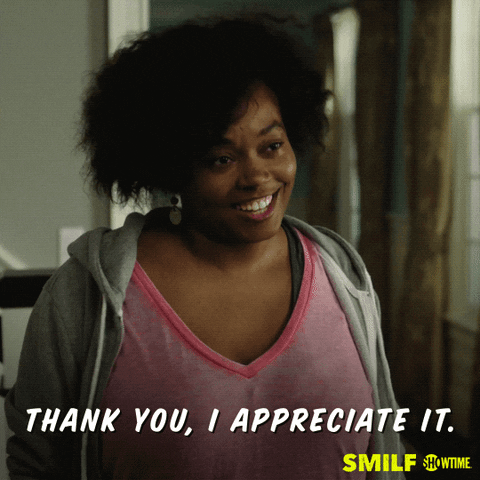 "Appreciate" is a dope word. It means "to be grateful or thankful for" and "to value or regard highly; place a high estimate on". The reason why I think a lot of people feel taken for granted in their relationship is because their significant other tends to overlook another definition of the word—"to be fully conscious of; be aware of; detect".
All of us like to feel that the person we are seeing not only values us, but they also have the desire to make sure that we're aware of just how much they do. To jot down a list of reasons why you love or admire the special individual in your life and then frame it, not only is that a sentimental gesture, it's something that they can hold close to them for the rest of their life.
2. Mail a Handwritten Thank-You Note for a Week Straight
While checking out an article on Lifehack's site, it brought up some points about handwriting letters that I definitely thought was worth sharing. It said that handwriting sentiments was a really classy thing to do. Plus, it showed that you cared enough about someone to make the time to write your thoughts and feelings down. It even shared a study that revealed writing things can make you feel happier and more self-satisfied.
These days, we're so used to everything coming in the form of an email or text that, imagine how surprised the object of your affection will feel to receive seven handwritten thank-you notes—one for each day of the week. The only thing that would impress them more is if you actually sent them through the mail. Because who doesn't like to see something other than a bill in their mailbox?
3. Send an Email with 10 Ways They've Inspired You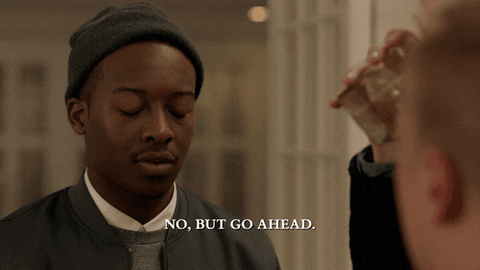 Not to say that emailing isn't also effective. If you take 5-10 minutes to think about what your boo has brought to your life since knowing them, you can probably easily come up with 10 ways that they've inspired you to become a better person. By expressing your gratitude in this way, not only will it be nice for your significant other to hear, it can also remind you of why you're with them in the first place. It'll be the best email they've received in a while. I'd be willing to put a good amount of money on that.
4. Create an Appreciation Jar
One of the best gifts that I've ever received, hands down, was from two friends who gave me a box. When I opened it up, there were different colored pieces of construction paper on them. Each had a word that my friends said described my personality. Come to think of it, I've had that box for about 15 years now. It's still on display and I still adore it because it was extremely thoughtful. It also gave me insight into how other people see me.
Another way to show your partner just how much you appreciate them is to create something similar; maybe something like an appreciation jar. Go to a local arts store, Walmart or Target to get a Mason jar (make sure it has a lid). Then, cut up some pieces of paper. On each one, type or handwrite one thing that you appreciate about them. Try and come up with enough things to fill the jar, at least halfway. It can be a great pick-me-up if they choose to place the jar on their desk at work. All they need to do is open it, pull out a piece of paper and bam—they will have an instant reminder of why there is at least one person on the planet who values them and is truly thankful for them. Not just for one reason but many.
5. Make Them a Gift Basket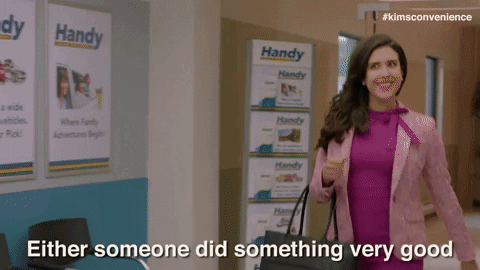 My godchildren's mom was recently telling me that she encouraged my older goddaughter to make the people in her life Christmas gifts this year instead of buying them. My godchild has particular taste, even at eight years of age, so she wasn't impressed with her mom's suggestion. But I can honestly say that the things that I've gotten from my goddaughter that have moved me the most are things that she handcrafted.
Just like my goddaughter, I think a lot of adults also underestimate the impact of what a handmade gift can do, especially if you're looking for ways to show someone how grateful they are to have them in your world. If you're open to considering making your partner something, how about a gift basket of some sort? You can create one that centers around a theme like a pampering or a favorite memories basket, or you can just put a variety of random small special items in it. Items like what? Your partner's favorite cookies; a framed picture of the two of you; a CD that features some of y'all's favorite songs; tickets to a movie or upcoming concert; a bottle of wine that the two of you can share; some scented candles; a copy of a book that they've been wanting to read—these are just some ideas to get your creative juices going. Once you know what you want to put into your basket, all you need to do is go to a local arts and crafts store to pick up a basket, some cellophane to wrap everything up in, along with a big ole' bow. Just like that, you're good to go.
6. Treat Them to Something They Enjoy Doing
Something that a lot of guys tell me that they hate about dating is the fact that, oftentimes, the date is centered around what the woman wants to do, not them. Some of us don't even think about this when we're talking to our man about what to do the following weekend.
No matter what your guy's love language may be, I don't know one man who wouldn't be moved by the "acts of service" decision to plan an entire date around the things that he enjoys most.
Maybe it's tickets to a game. Maybe it's doing something super adventurous. Maybe it's getting a meal from a favorite food truck and sitting in a car and talking for hours. The point is hone in on what his likes are and then to show how much you adore him by customizing a date that is totally centered around those things. The thought itself is something that will deeply move him. It really will.
7. Have Some "Thank You Flowers" Delivered to Their Job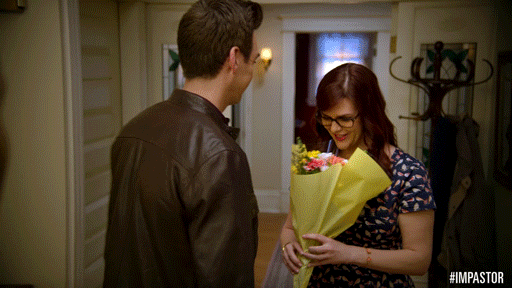 There's a platonic male friend of mine who I once brought flowers to. He had an acting debut and I thought that a bunch of sunflowers would be a cool gift. When I handed them to him, he said, "I've never received flowers before. I never thought that I would like getting them this much." He still talks about that to this day. That's why sending flowers makes this list. Although traditionally, we think of floral deliveries going to women, I think it would put a smile on a lot of men's faces to get a fresh bouquet at their place of business. Especially when it's from their lady and includes a sweet note.
As far as what kind of flowers to get, ones that specifically express gratitude include roses, irises, chrysanthemums, sweet peas and any kind of yellow flower. If you want to be symbolic, that is.
8. Give Them a Personalized Gratitude Journal
Another way to show your boo just how grateful you are for them is to gift them with a gratitude journal. The reason why this can ultimately prove to be the gift that keeps on giving is because there is a significant amount of scientific evidence to support that expressing gratitude on a regular basis enhances relationships, improves one's physical as well as psychological health, improves our self-esteem and even makes it easier to sleep at night.
Make the journal an extra special present by getting it personalized with their name on it, along with a favorite love quote, song lyric or an original sentiment about how you feel about your partner. Don't forget to write an inscription on the inside of the journal too. As far as where you can get a personalized journal, off the top of my head, I know that Etsy offers some that are at a pretty reasonable price.
9. Purchase Something Made Out of "Gratitude Crystals"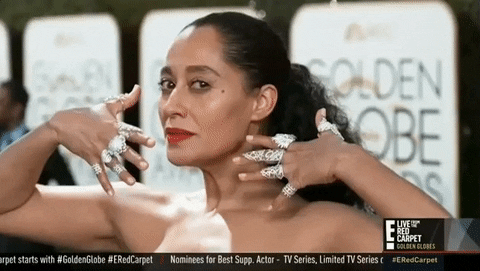 If you want to give a gift that comes in the form of jewelry or maybe even a keychain, how about giving your partner something that is made out of crystals that evoke feelings of gratitude by making the individual feel good about themselves? Druzy crystals promote feelings of self-love. Sodalites promote feelings of self-awareness. Danburite encourages people to let their light shine. Rhodochrosite symbolizes joy and compassion in one's life. Green Aventurine is both a comforter as well as a heart healer. A gift that has these kinds of meanings will make the receiver grateful to receive it, and grateful every time that they wear it (or use it) and the gift-giver comes to mind.
10. Get a Wall Calendar and Write a Memory You Cherish for Each Month of the Year
We are right on the cusp of a new year. Something else that you can do to keep your partner organized and make them feel appreciated is to get them a 2020 wall calendar. Then, for each month, write a memory pertaining to you two's relationship that you truly cherish. It's kind. It's thoughtful. And it's something that they can make use of for the next 365 days.
I can just imagine how much closer a lot of people would be in their relationship of expressing gratitude was a priority. Set the bar by doing something creative for your partner over the next few days. It will make both of you feel that much closer. Gratitude always does.
Want more stories like this? Sign up for our newsletter here and check out the related reads below:
15 Date Ideas Based On Your Love Language
The Signs Of A Truly Intimate Relationship
4 Ways to Build Intimacy Minus Sex
Feature image by Shutterstock
Originally published on November 27, 2019
Keep reading...
Show less