Shellie R. Warren
Shellie R. Warren is a lover of quotes, lip gloss, graphic t-shirts, silver jewelry and Pumas. She's an author with two published books (thus far) on matters of the heart. In fact, 2019 was the 15-year anniversary of her first release ' Inside of Me: Lessons of Lust, Love and Redemption' (she's seriously mulling over penning a sequel to it) and 2020 marked her 20-year anniversary of being a (mostly) full-time writer. Aside from that, when Shellie's not tellin' all her business, she's helping couples (marriage life coach) or assisting with birthing babies (doula). Her byline is all over cyberspace, but where you won't find her is on social media. Like anywhere. At all. If you need to hit her up, she's (usually) reachable at missnosipho at gmail.com, though. HOWEVER, pitches for xoNecole need to go to editor@xonecole. Hit her up for *strictly* Shellie-related stuff. Again, pitch article ideas to the site addy NOT HER. Much appreciated.
Not too long ago, while being interviewed, someone asked me how (or maybe they meant why) I was so comfortable talking about sex. More specifically my own sex life. That's kind of a layered answer. One, I'm pretty open, in general. Two, it's been a billion years since I've had sex. And three, when you're a relationship writer, it's kind of par for the course that the more, let's go with the word "authentic", your content is, the easier it is for folks to receive it. Where exactly am I going with this?
Well, in the effort to really drive the point home with this piece, I'm gonna provide you with a bit of a TMI tale. Recently, I watched a video from a YT channel called Cey & Jai (Jai is actually Joycelyn Savage's younger sister, by the way). The channel features a couple who pranks each other from time to time. On this one, Jai is pretending to talk to a friend of hers about Cey having a "shrimp" (talk about triggering somebody and Cey was indeed triggered!). Anyway, it caused me to reflect on a past sex partner and the first time I saw his, uh member.
Y'all, I didn't mean to yet back then, I had far less of a filter than I do now. Anyway, when I looked at it for the first time, the first thing that came out of my mouth was, "So, that's it?" I promise that didn't mean to yet oh, the devastation that was on his face. The real tripped out part is when it comes to vaginal orgasms, I've had the most with him to-date. Moral to the story—sex shaming someone is super foul and two, check out "BDE: Please Let The 'It Needs To Be Huge' Myth Go" sometime. A married friend of mine is quick to say that a big d—k ain't always all that it's cracked up to be.
So, let's talk a little bit about sex shaming, shall we? Personally, I think it's something that doesn't get discussed enough which is fascinating because I deal with couples all of the time who do it to their partner on some level—and it's costing them the kind of great sex that both of them truly deserve.
If you're curious to know if you're someone who is a bit of a sex shamer (or if your partner may be slick sex shaming you), here are a few questions that can help you to get down to the bottom of things, so that you can switch up your behavior. Because if there are two words that should absolutely never go together at the end of the day, it's "sex" and "shame".
Are You Making Comparisons?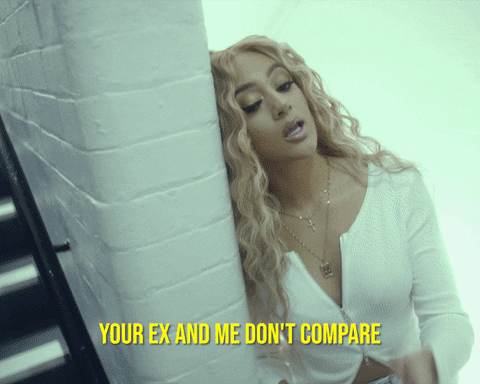 I believe I've shared before that there's a couple that I know who were virgins when they got married (yep, both of them). They are going on two decades at this point. Anyway, one time I asked the wife if she's ever wondered if her husband is actually good in bed. She simply responded with, "I mean, he's great to me. I don't have anything else to compare it to." If you're a virgin reading this, that's a great incentive to wait until you meet "your one" because when you've had multiple partners, not—pardon the pun—sizing everyone up is actually pretty difficult to do.
I mean, a part of the reason why I said what I did to ole' boy is because I had already seen quite a few penises that were much larger than his was (check out "14 Lessons I've Learned From 14 Sex Partners" and "Sex Hacks For Different Kinds Of Penises (You Heard Me Right)"). And because, on the onset, I had a bit of a bias, it caused me to assume that just because he wasn't "packin'", he wouldn't be able to provide me with pleasure. That absolutely wasn't the case.
Again, if you've got a sexual past, making comparisons kinda comes with the territory. Still, if you're doing it so much that it hinders you from being open to what your current partner can do to make you happy, low-key, there is some sex shaming happening, for sure.
Do You Nitpick When It Comes to Their Body?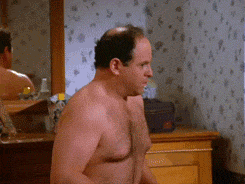 Listen, I'm a woman and I'll still be the first one to say that oftentimes, we are notorious for hypocritical double standards. Let a man "rate us" (like y'all ain't seen a Kevin Samuels YouTube video before) and it's an unforgivable sin. Oh, but we'll be the first in line to say we don't like short men, men with small(er) penises or we'll clown a man if he's got a gut or something else that's not appealing when it comes to our personal likes and preferences. How is that any different?
Is there something wrong with having a type? No, there isn't. Yet the point here is if you want to avoid being a sex shamer (and hopefully, you absolutely do), it's important that you practice the golden rule. If you don't want to feel judged or that your partner is being overly critical about your looks/body, don't be that way towards them.
And what if there is something about them that is a total turn-off like maybe you didn't realize that they are hairier than you can handle or there's some type of hygiene/personal upkeep issue that's going on? First, definitely don't bring it up during the act and secondly, still deliver your thoughts in a way where they can receive it. Be kind. Be considerate. Don't bark directives; make suggestions or requests. No one wants to feel constantly critiqued by their sex partner. The good news about this point is you have control over if this happens or not, a lot more than you initially might think.
Are Your Expectations Unfair or Unrealistic?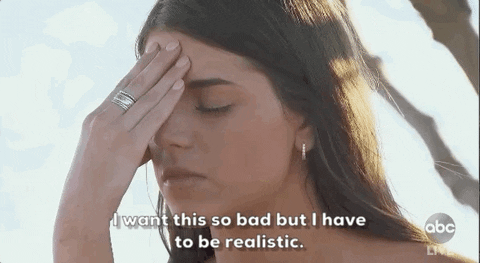 I like checking out what YouTube calls "the manosphere". Contrary to the assumption of a lot of women (insert eye roll here), women cannot speak for men—only men can do that. Well, something that several of them have brought up as of late is how a lot of thick women don't seem to date men similar to them. It's like guys get ridiculed if they don't desire a woman of a certain size while those same women ignore men who are larger themselves (that's a checkmate, whether we want to accept it or not).
Personally, I'm not trying to cram any preference down anyone's throat. You like what you like and I'm too beautiful to try and convince you to see me that way. All good. At the same time, though, I do think that we should be realistic when it comes to what we expect from someone. On the looks tip, why would you feel entitled to someone being in better shape than you are? And on the sex tip, it's totally unfair to want a guy to look or act like someone else from your past or to mimic someone who you may be currently fantasizing about. It's also ridiculous to think that every sexual experience is going to be like some sex scene you saw in a movie or music visual. Or like what you experienced with someone prior to your current situation.
Real talk, the best sex isn't even just about the mechanics of the act. It's about having a great chemistry, a good connection and a willingness to learn each other's bodies—including what makes each other tick—together. Expecting stuff to work out perfectly or immediately is about as unrealistic as they come. It can also cause you to put unnecessary pressure onto you as well as your partner. And that could cultivate certain feelings of shame; especially on your partner's end.
Do You Embarrass Them When You Discuss Them with Other People?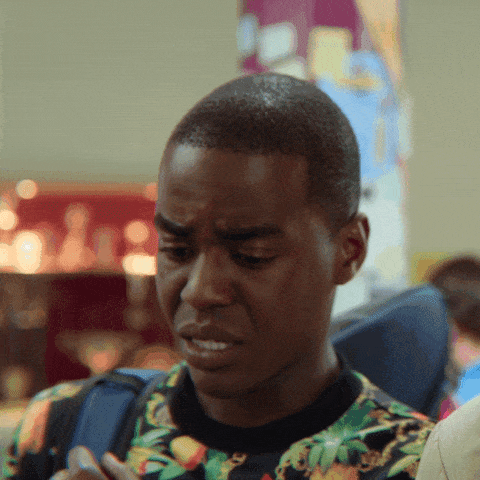 Sex is private. It's intimate. And honestly, it's really not anyone else's business. Not the extreme details of it all, anyway. And here's the thing—something that I find to be interesting about both men and women is when they don't really give AF about their partner, they will call up their friends and TELL IT ALL. Oh, but when they truly care about the individual, they seem to have very little to say. Know why? Because they value the person's feelings and the relationship a whole lot more than they do when it comes to some…random.
I talk about sex, pretty much for a living. I know for a fact that some of my past partners couldn't care less if I even mentioned their name (because we've discussed it before). Maybe it's because some of them know that they would receive the highest praise. I dunno. Still, even with as candid as I am about this topic, I'm not out to humiliate anyone.
This is definitely something to think about if you're good for giving play-by-plays with your homies about your sexual encounters. If whatever you're about to say, you know for a fact would embarrass your partner if they were present, maybe rethink bringing that up. Because sometimes shame can boomerang. In this case, I mean you might end up with someone who puts your business out in the streets too. Pretty sure that's not something that you want to ever transpire. Because…see paragraph one of this particular point.
Do You Fake Orgasms?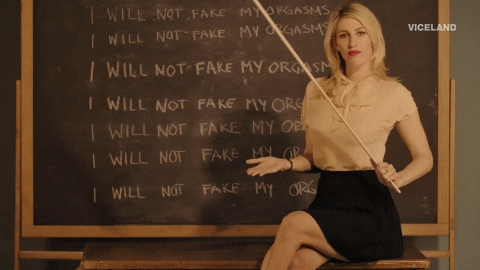 I know some of y'all are team "faking it". I absolutely am not. I don't know how in the world that anyone can get better in their performance if they already think that they are killin' it because I am lying the entire time. And while this might seem like an odd thing to mention when it comes to sex shaming, here's where I'm going with it. I work with couples where the wife (usually more than the husband) is sho 'nuf faking it. Some of them have been doing it their entire marriage. Others do it in order to rush their partner (because he is the opposite of a minute man, if you know what I mean) or because they aren't really in the mood. Whatever the motivation is, if you do it too long, it can cause you to become resentful and that is what can lead you to start shaming your partner—saying slick ish, making excuses not to have sex, avoiding afterplay so that you can go somewhere else and "handle yours" (again, if you know what I mean).
Besides, while orgasms are awesome (no doubt), sex can still be really good without having one (or several) every single time you engage. If you make sex more about enjoying your partner (as they enjoy you) rather than reaching a climax all of the time, both of you can feel more at ease and that can make orgasms easier to achieve. Full circle.
Are You Freezing Them Out?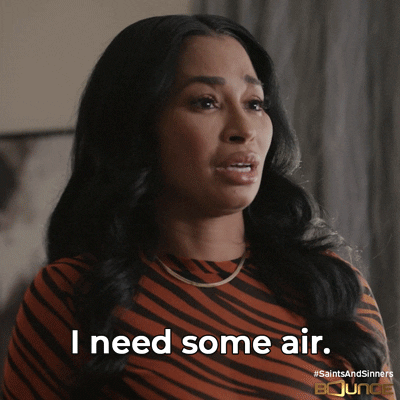 You know, it's interesting that some of the synonyms for shame include confusion, irritation, degradation, self-disgust, guilt, contempt and humiliation. And honestly, I think this is the best way to end this particular piece. One of the worst ways to sex shame your partner is to say or do things that would cause them to feel any of the words that I just said—and oftentimes, it's freezing them out (making excuses to not have sex, pushing them away, neglecting their needs on a continual basis) that can cause that to happen.
At the end of the day, sex is a top tier form of communication. And great communicators strive to make the people they're interacting with feel heard and felt. No greater goal should happen in the bedroom, don't you think? Be intentional about affirming your partner. Express your desire for them to do the same for you. It's a surefire way to avoid sex shaming—on so many levels, sis.
Join our xoTribe, an exclusive community dedicated to YOU and your stories and all things xoNecole. Be a part of a growing community of women from all over the world who come together to uplift, inspire, and inform each other on all things related to the glow up.
Featured image by Getty Images

Keep reading...
Show less
Sometimes, when things are a little "off" when it comes to our health, there are simple steps that we can take to get ourselves back on track. For instance, did you know that around 92 percent of Americans are considered to be vitamin or mineral deficient in some way? And since there are core nutrients that all of us need in order to function properly, it's important that we're aware of what certain deficiencies are directly linked to.
Today, that is the focus. Here are eight health-related issues that, oftentimes, if we'd just add more of a vitamin or mineral into our system, we will start to feel better in no time (technically a couple of weeks but you get my drift).
Featured image by Getty Images
OK, so guess what penis means. Believe it or not, it's from the Latin meaning of the word "tail". Yeah, it's gonna be that kind of article today, y'all—an article that highlights some things about penises that I personally found to be pretty interesting, so I thought that some of you might dig them too.
Now let me just say that if you're a longtime reader of this platform, there might be a part of you that feels like this is a bit of déjà vu. To a certain extent, you would be right because it was actually around this time last year when I wrote "15 Pretty Tripped Out Things You May Not Know About Penises". You can pretty much look at this as a "part two" of that piece because one, knowledge is ever ending and two, there are some different points that I'm about to share with you now.
So, whether you're naturally curious about penises or you simply want to blow your man's mind with intel that he probably doesn't even know about his own member, here are 12 penis-related things that, on some level, just might trip you (or him) out.
Featured image by Getty Images
Earlier this spring, I wrote an article about the several reasons why marriage is quite different from dating. One of the things that I mentioned was sex. Listen, I know that you've probably heard that the leading causes of divorce center around things like poor communication and financial drama and yes, while that is certainly true, intimacy challenges rank right on up in there as well.
It makes a lot of sense when you stop to think about the fact that, for most of us, when we say "I do," we're publicly declaring that we're entering into a state of monogamy. And if you're going to sleep with just one person, for the rest of your life, you had better be prepared for all that comes with doing just that.
So, let's tackle this today, straight from the mouths of married women. While the mechanics of sex are basically the same regardless of the kind of relationship that you're in, when it comes to the responsibilities, expectations and commitment level that married sex entails, baby, that takes intimacy to a whole 'nother level, chile. 10 wives break down how.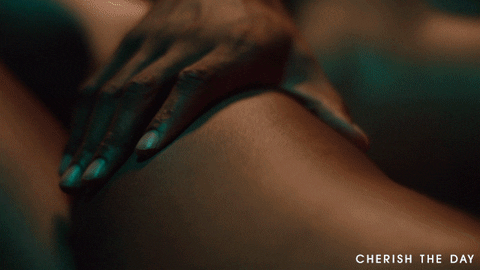 Gayle. 33. Married Four Years.
"I was very selfish when it came to sex before I got married. I didn't know it until about six months after marriage, though. When you're single, everything is on your terms. When you're married, you've got to take your husband's needs and, to a certain extent, expectations into account on a whole 'nother level because something that marriage means is that you're making your spouse a top priority and that you both are agreeing to only have sex with each other. I wish our marriage counselor had really driven this point into my head. Seeing sex as a staple in my relationship and not just something to do 'randomly' or 'whenever' has honestly taken some real getting used to. Maybe the past year have I really settled into it."
Jemise. 42. Married 11 Years.
"I grew up a good church girl. I wasn't a virgin when I got married but I had only been with two guys and my husband and I waited until we jumped the broom to consummate the relationship. Because I was taught that sex before marriage was wrong, sex when I was single brought a lot of guilt and shame and, although I was proud that my husband and I waited until marriage for sex, it took a long time for the guilt and shame from my past to go away. That caused me to struggle with certain positions, sex toys and even oral sex, to an extent. My advice to women who want to get married is to make sure you know what your spiritual and emotional views on sex are. Discuss them with your partner. Make sure you're on the same page.
"Sex isn't just a physical act. Marriage will definitely teach you that."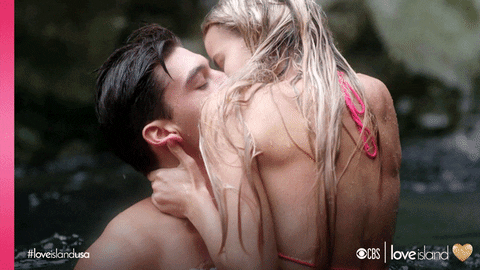 Erika. 25. Married Two Years.
"The reason why it's really easy to find your husband handsome and not always sexy is because, once you're married, you get to discover EVERYTHING about someone. Their nasty habits. If or how they clean the bathroom. Hell, if they've got skid marks! When you're dating, usually, a guy will withhold these things from you because they are trying to impress you. After marriage, that all goes out of the window. Even if he's the cleanest guy on the planet, you're gonna see a log he forgot to flush or something that can definitely spoil the mood. It takes some real maturity and finessing to be able to accept that the person you know everything about is the one you've got to remain sexually attracted to. It takes some doing. At least it did for me."
Aryn. 29. Married 10 Months.
"Being married is all about not letting the little things become huge. For me, it's the fact that I'm a
morning person
while my husband is a night owl. As far as sex goes, he wants to do it at 2 a.m. while I'd prefer 6. That four-hour window may not seem like that big of a deal. Girl, get married, though. At 2, I am dead to the world. At 6, he is. For a long time, this meant only really having sex on the weekends. Both of us have a fairly high [sex] drive so it made us resentful. We both had to compromise and make some adjustments. That's what marriage is all about. If you're not ready to
compromise
, DON'T DO IT."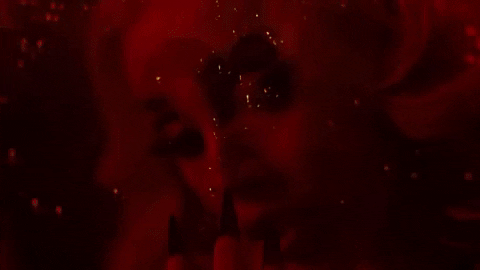 Regina. 44. Married 12 Years.
"If you're engaged, listen to me. You've got to prepare for how much you and your man will change over the years. You will change physically. You will change hormonally. Your lives and schedules will change. And this means that your sex life will change too. Sometimes, when you're married, you can find yourself living in the past of what your dating relationship was like. Yeah, don't do that. Marriage brings a new normal, even when it comes to sex. And once you get used to that normal, another one will come. Be flexible. Not just physically. That's my advice."
Rochele. 30. Married Two Months.
"I had to get used to going to bed differently. You ever see that A Different World episode when Whitley would wake up before Dwayne to brush her teeth and do her hair? That was me for the longest. When my man would stay over, my hair was laid, flavored lip gloss was on and I had on some cute stuff. When I slept alone, girl it was all about the bonnet, granny panties and a ratted T-shirt. The first time I came to bed looking like that in my marriage, my husband about freaked out!
"It wasn't because he didn't find me attractive. It was because he had never seen me that way and it wasn't exactly sexy. We've been working on finding happy mediums. Like I have been getting some boy shorts that are one size too small and he's been learning how to do a woman with a bonnet. Ladies, that bedtime attire is important. You don't have to look like you're going to the prom. Don't be out here looking like a total train wreck either."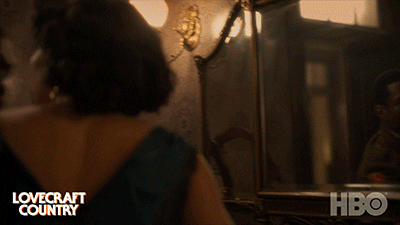 Blaire. 27. Married Six Years.
"I'm glad that you're going with middle names because I'm pretty sure that my hubby and mama don't want me going on and on about my single sex life! To protect the innocent and guilty, I'll just say that when I was out here, I was doing my thing and the sex was good. I mean, GOOD. Now that I'm married, I won't lie and say that my man has the biggest d—k I've ever experienced or that the head is the best or anything like that."
"What I will say is knowing that your lover is permanent and not transient can cause you to experience some of the most pleasurable and intense sex because you're totally relaxed and at peace with your situation. Is my husband the best sex I've ever had? No. Is he the best lover I've ever had? No one else even compares. Get married and you'll learn what I mean by that."

Zen. 40. Married Eight Years.
"Don't expect your partner to make you feel good about your body if you don't. The stretch marks. The tummy. Body acne. Cellulite. Whatever you've got going on, sometimes we as women will think that it's our partner's job to compensate for where we don't love ourselves. That is too much of a burden for any one person to carry. My sex life suffered after my second child because my body wasn't the same. And the more self-conscious I was, the less I wanted to have sex and the more uncomfortable my husband was because of it.
"I made a big mistake by thinking that if he made me feel beautiful, our sex life could get back on track. He didn't have the problem with my body. I did. I had to get into a good headspace. Once I made peace with me, our sex life got back on track and it's honestly been better than ever. Loving yourself doesn't stop in marriage. You should actually need to do it more, in my opinion because the relationship requires that you be mentally well to endure all that comes with it."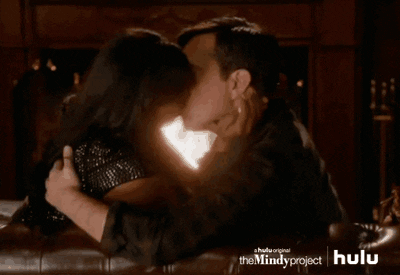 Lavell. 36. Married Five Years.
"This is what my ass wasn't ready for. A ninja who had a lower drive than I do. Don't get me wrong. When my hubby and I were dating, because we were in two different cities and four hours apart, whenever we would see each other, it was non-stop sex. But we only got together 1-2 times a month. Anyway, because we had so much sex, I thought that it would surely be 5-6 times a week after marriage. This ninja might give it to me 2-3 times a week. Yes, I've been salty about it for all of our marriage. Check the libidos, sistahs. Your man may not be as 'down' as you'd assume."
Crystal. 46. Married 20 Years.
"Married sex is a bit of a roller coaster ride. Some seasons, you can have it every day. Some seasons, weeks will go by and you didn't even notice. It's still my favorite kind of sex because it's with someone I love, someone I'm closer to that anyone else and someone who totally accepts me and I totally except them.
"Married sex is for grown folks. Don't attempt it if you're not ready to be selfless, mature and intentional about it. Oh, and nothing can fully prepare you. Like marriage itself, you learn so much once you're in it. It's worth it, though. If the marriage is worth it, the sex will be even better, even years later."
Featured image by Giphy
Keep reading...
Show less
Ah. Yes. Romance. Romance is an interesting topic to me because, since I tend to be pretty word specific (because of that I know that romantic means things like being fanciful and impractical), I must admit that sometimes, I think this word applies more pressure onto relationships than it should. Does that mean that I think that there isn't an art to wooing and that people deserve to experience it? Of course, not. I just personally believe that it's important to hold true and real romance to a more realistic bar than what we see on the television or movie screen.
So, what do I think that it means to be a romantic individual? Well, in the spirit of avoiding the fanciful and impractical, how about we look at this world from a more sensible—and yet still wonderful—point of view.
1. A Romantic Person Is Thoughtful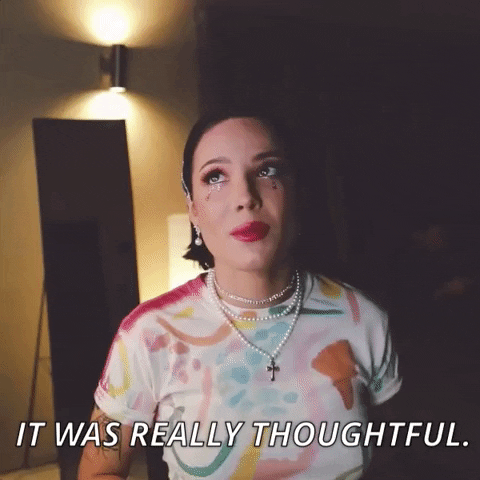 Another word for thoughtful is "considerate" and while that might seem like an odd way to lead off a topic like this, when you really stop to think about it—it's not. When someone is considerate, they use tact in conversations. When someone is considerate, they factor in other people's feelings when it comes to the decisions that they make. When someone is considerate, they respect other people's time, they avoid doing things that will trigger them or make them feel uncomfortable and they have a very kind demeanor. Someone who's considerate is also pretty proactive in their actions.
Matter of fact, one definition of considerate is deliberate. This means, they are intentional in what they do and, when it comes to relationships, a part of the intention is doing what they can to make people feel good. So, while this might seem like a super practical definition of romantic, that doesn't make it any less relevant.
The reason why I thought it was important to lead with this is because a lot of women find themselves getting their feelings all the way hurt because they confuse charming with consideration. A guy can be a complete and total ass and still charm your pants off (literally). A considerate man is going to make choices that factor in more than just the present. He's going to move in a way that shows that he cares about how you'll feel about him in the days, weeks and months to come too.
Sis, spend more than a couple of decades on this planet and you will come to realize just how romantic that kind of guy really and truly is.
2. A Romantic Person Is Attentive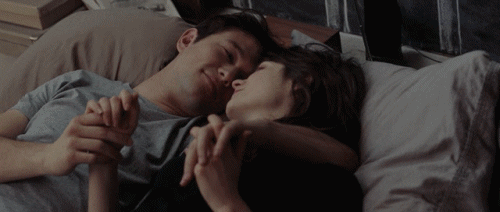 A romantic person? They want to know your love language. Once they do, they don't forget it. They ask when your birthday is and honor it every year. They take note of what some of your favorite things are and then present them to you at the most random of times. When you're having a bad day, they're present. When you're having a good day, they want to celebrate it with you.
Bottom line, when someone is good at being attentive, what they strive to do is make others feel really special, wanted and valued. And yes, that is a cornerstone point of what it means to be a romantic individual. If you've got someone in your life who is affectionate, giving, sentimental and super consistent when it comes to all of these qualities, count yourself blessed. Attentiveness is an art and it's not a ton of folks who have truly mastered it.
3. A Romantic Person Can Move You Without Money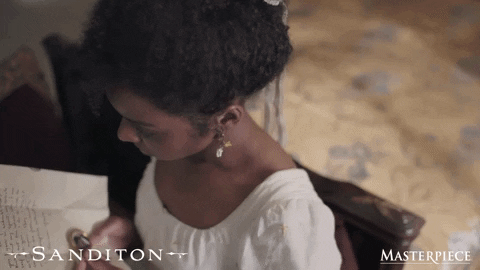 I actually think it's fascinatingly hilarious that one definition of romantic is to be impractical because, when it comes to a lot of people's expectations as it relates to romance, that's exactly what they are. To think that someone is only being exciting, passionate or chivalrous (which are synonyms for romantic) is when they're pulling out their credit card all of the time or purchasing things that shine is a huge fallacy. Honestly, that's kind of a cop out way to be romantic because simply spending a lot of money doesn't really require much creative thinking.
Love letters. Cooked dinners. Personalized playlists. Handmade gifts. Flowers (a bouquet or petals spread everywhere). A drawn bubble bath. Slow dancing in the living room. Kissing in the rain. Taking impromptu walks down memory lane. Sharing a dessert. These are some ways to be romantic without spending a ton of cash.
And I can speak from personal experience that these are oftentimes the kinds of experiences that you end up remembering more anyway. Besides, if you read all of that and thought, "Hmph. Sounds more like being cheap to me," perhaps you need to ponder if you are romantic. Or not.
4. A Romantic Person Is Seductive Without Being Sexual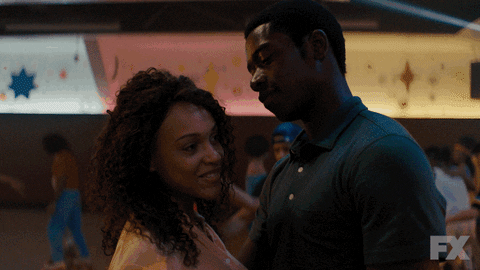 So, here are some synonyms for the word seduce—entice, allure, fascinate, magnetize and captivate. While I think we all know that, for the most part, seduction is ultimately about trying to get someone to engage in sexual activity, a truly romantic person knows that there is a true art that comes with it. For instance, I was recently talking to a male friend of mine who isn't big on kissing or giving oral sex (he'll do both; they're just not on the top of his menu). When I asked him what the "selling points" were for actually sleeping with him, he told me that he does enjoy cooking for women, rubbing their feet and singing to them.
Listen, I've known this guy for a long time now and he's never had a shortage of female company. While I personally would find someone who "tolerates" kissing and head to be a huge turn-off, I get how he's been able to hold so many women's attention—he seduces them. People who are truly romantic, they enjoy their partner. They look for ways, outside of sex, to make them feel beautiful and desired. It's not just because there's some sort of end game in mind. For the true romantic, just knowing that their partner feels desired in their presence? That, is oftentimes, what even turns them on the most.
5. A Romantic Person Tends to Go ALL In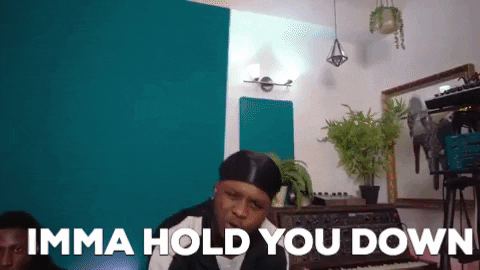 I think that my favorite thing about romantic people is that they don't half step. If they get you flowers, they want to make sure that it's your favorite ones. If your anniversary is coming up, they go out of their way to see that it's absolutely unforgettable. Even if they do something like bake for you for the first time, they take special care to make sure that the presentation is right. My late fiancé? He was super romantic. Even when we were both living on campus, if I was sick, he wouldn't just bring me orange juice and Tylenol; there was breakfast, tulips (some of my favorite flowers) and a card asking to go on a date with him when I felt better too. Or, when I had to leave one of my favorite pets to go to school, he mailed me a toy Simba because that was my cat's name. To him, it wasn't good enough to simply call me and say, "Wow, I'm sorry to hear that." He wanted to do some sort of gesture that made me feel like he truly understood where I was coming from.
On the romance tip, I know a husband who created an entire calendar of planned out dates for his wife. I know a wife who surprised her husband with a staycation that consisted of nothing but his favorite foods and things to do. I know a man who takes his partner on three-course dates (he plans something for the morning, afternoon and evening). I know a woman who created flashcards with words that defined all of the things that she adored about her man. Then she had those words painted into a portrait for him to put up in his home office. None of these things are super over-the-top. At the same time, none of them are mediocre in effort either. When a romantic person wants to convey how they feel, they make sure that the message is clearly sent. Often.
6. A Romantic Person Is a Solid Love Advocate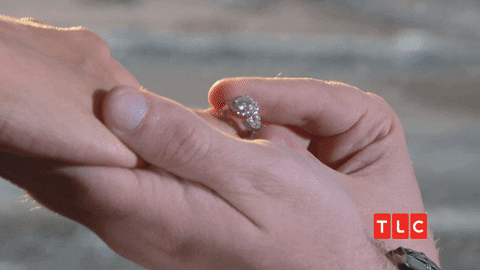 I like the word "advocate" a lot. It's someone who constantly speaks in favor of something (or one). Not only that, they highly recommend whatever they are in favor of to any individual who will listen. And someone who's romantic? They definitely fit this bill. It's like, no matter what is going on, they see love as the solution and remedy. Going further, romantic people tend to be students of love too.
They are the ones who journal their lessons learned from past experiences, along with their goals for the future. They're the ones who have love self-help books in their personal library. They're the ones who listen to relationship podcasts, can recite I Corinthians 13:4-8 (the Love Chapter in the Bible) basically by heart and—here's the real clincher—are extremely careful with the using word.
I believe I've shared before that, for several years now, I've gotten out of saying "love" for everything. I don't want to be in the habit of saying I love my future husband and I love lemonade IZZEs. My man deserves better than being compared to some sparkling drink. Honestly, truly romantic people can share a similar way of thinking because while there are some romantics who border on being love addicts (because they don't have a lot of balance in their approach to being romantic), a truly romantic person has a sense of integrity to them. They want the object of their affection to trust them and believe what they say. And so, while they do want the entire world to experience love, they want the love to be as real and healthy as possible. Romantic people will woo yet love often takes time. Again, if they are approach romance from a healthy perspective.
7. A WARNING: A Romantic Person Sometimes Needs to Be "Brought Back to the Ground"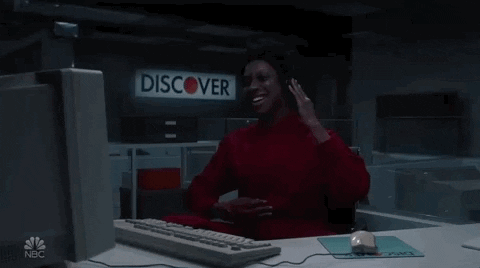 I've shared before that one of my favorite quotes of all time is, "The excess of a virtue is a vice." Aristotle once said that and he's exactly right. So even with as admirable of a trait that being truly romantic is, the thing that romantic individuals have to stay on top of is not falling too quickly, idealizing or—dare I say it—romanticizing things to the point where they overlook facts and common sense. They also need to make sure that their "human trinity" (mind, body, spirit) are in alignment because "following one's heart" isn't the wisest motto to go by. Why? Because your heart is the center of your emotions and if you only go off of those, you can find yourself being all over the place.
That's why, even with all that I just shared with you, romantic people also tend to need accountability. Loved ones who care about them enough to say, "We know you love love, just make sure you're seeing everything from a leveled perspective." Oh, but if the person does, if they know that they can make someone feel like they are walking on cloud nine, even with their feet still on the ground, they can be a real blessing in someone's life.
How romantic are you? How romantic is he? Definitely something to think about. In real life.
Join our xoTribe, an exclusive community dedicated to YOU and your stories and all things xoNecole. Be a part of a growing community of women from all over the world who come together to uplift, inspire, and inform each other on all things related to the glow up.
Featured image by Getty Images
Keep reading...
Show less
A year before my dad died (which was seven years ago), he and I had a series of conversations about my relatives on his side—and his marriage to my mother. Some things I already knew. Some things I was waiting to connect some dots on. Some things flat-out surprised me—and totally disgusted me.
I would give some details; however, while I am certainly an open book, I still want to be careful with how much I share about all three points because 1) a lot of people in my family aren't even close to being as candid (or shoot even honest); 2) I'm not writing this in order to "put people on blast"; and 3) interestingly enough, choosing to separate myself from certain family members is what's helped me to be less pissed and more gracious. Gracious about what? How I'm going to address why I don't involve myself with certain family members anymore. On both sides of my DNA.
I know that family estrangement is still a really radical concept to some people. Still, I totally mean it when I say that you oftentimes don't realize just how much you are only further traumatizing yourself and hindering your growth as an individual by still intimately involving yourself with your relatives…only for the simple fact that they are your relatives. After all, you know what they say—all skinfolk ain't kinfolk and chile, when it comes to healing and thriving as an individual, I sometimes believe that no truer words have been spoken.
On the open tip, what I will say is I'm a survivor of almost every type of abuse you can imagine, including neglect. Neglect from many members of my family too. At the same time, I think it's important to state that it wasn't the kind of abuse that happened every day. In fact, the running statement I make in interviews is what my family did well, it was "A level." Problem is, there really wasn't anything between an "A" and an "F". Either what they did was really great or it sucked and was the lowest of the low. BIG TIME. And because I really believe that I am a generational curse breaker, in order to truly break so many of the patterns and cycles, I had to get away from the classic definition of insanity—doing the same thing while expecting a different result. And yes, that included leaving certain relatives behind. Definitely for now. Possibly forever.
That's what we're going to tackle today. Whether you are currently estranged from a relative—or like a close friend of mine, an entire side of your family—or you're contemplating if that's something you should do for your overall ultimate health and well-being, I'm going to share with you, from very personal experience, why that is absolutely nothing to feel shame, guilt or embarrassment about. Now take a deep breath. You ready?
If ANYONE Should Be Your Safe Place, It's Your Family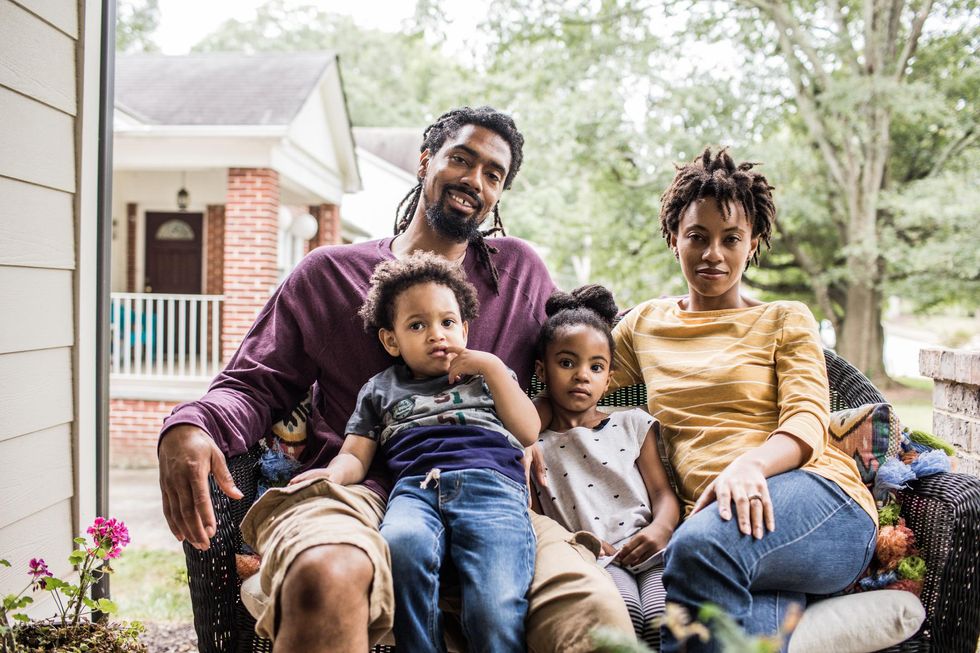 MoMo Productions/Getty Images
It might sound crazy to say that there are benefits from estrangement yet, there are. Trust me. When it comes to mine, one of the things that a lot of my tribe says is, although I'm "Shellie" and gonna always be "Shellie" (LOL), removing myself from toxic family members has caused me to be a lot calmer overall. I agree. Back when I was still involving myself in the cyclic BS, I used to feel so out of control and somewhat intimidated by certain relatives. Leaving them alone caused me to feel more in control which caused me to not want to control everyone and everything else. And I definitely wouldn't have discovered that without fully separating myself.
This brings me to my first point. There is a particular toxic relative who I realize caused me to pick female friends who were very similar to them—beautiful, talented, manipulative, selfish and emotionally unstable. I would pick these kinds of women over and over and over again because that relative had a strong influence in my life. Once I unraveled myself from that person, though, I realized I kept choosing unhealthy friends because I didn't know what healthy looked like. And one thing that healthy is? It's safe.
Safe is a big deal to me (check out "Why You Should Be Unapologetic About Setting Boundaries With Toxic Family Members"). It means that I'm protected. It means that I'm not subject to being hurt or harmed. It means that I'm in an environment or dynamic that is at little risk for pain or drama. Y'all, for some of us, the most unsafe individuals are our family members. That's why I'm the kind of person who actually gets pretty pissed off when people say that you shouldn't distance yourself from family members just because they're related to you.
What the hell are y'all talking about? If you've got relatives who are constantly putting you in harm's way—do you get that the last people who should be doing that are them? So, if they are the ones who are unsafe for you, at the very least, take a season to take care of yourself, because all they will keep doing is taking advantage of your vulnerability and, if you've got any (which isn't uncommon), even your feelings of fear.
Only Boundary-Violators Have a Problem with Boundaries
When I first decided to remove myself from all of the familiar crap, there was one person in particular who confirmed, LOUD AND CLEAR, exactly why I needed to do it in the first place. They showed up at my house unannounced (and uninvited; after I made it clear to them that they weren't welcome). They tried to dictate how I should conduct myself within my own space (remember y'all, I'm in my 40s). They sent other boundary-violators my way; people who had hurt me tremendously while growing up. WTF? Oh, I was pissed. I'm still a little triggered just thinking about it.
After getting still and reflecting, I realized that they were doing what they had always done—not respected my space. Or feelings. Or needs. They weren't going to change. I had to. This is actually one of the reasons why I am so "pro-estrangement"—again, at least for a season—if you've got toxic relatives in your life. It's so you can get quiet and still enough to ponder and process what the hell is actually going on, because sometimes stuff is so chaotic that you can't get a grasp of what is truly causing or triggering it.
Oh, but when you step out from this ish, I promise you that a part of what you'll realize is that the people who really and truly love you, they are going to honor your boundaries. They won't demand that you break them for their benefit. They won't dismiss them as if they are irrelevant. They won't try and talk you out of them. Even if they don't fully understand what is going on, they are going to respect your limits because what healthy people know is love and respect work hand in hand. Sis, no one truly loves you—family or not—if they don't respect you. And respect means accepting your boundaries. Simply because you set them.
Sometimes Forgiveness Means Removing Yourself from Being Tempted to Not Forgive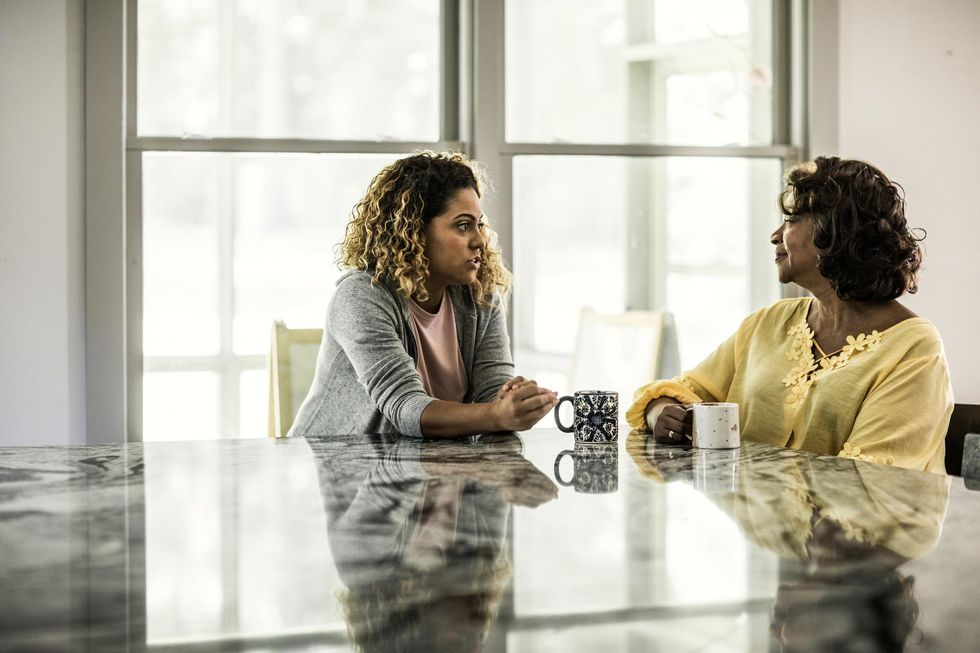 MoMo Productions/Getty Images
I strive to be a Bible follower. And so, I am well aware of the fact that the Bible says that in order for God to forgive us, we must forgive others (Matthew 6:14-15). This is why I don't cosign with people who think that you shouldn't forgive others. NO ONE is worth me being in an unstable place with my Creator. At the same time, again, the Bible says that in order to be right with the Lord, we must forgive. It does not say that when people abuse/mistreat/constantly offend us that we need to act like those things never happened or that we should remain in their hamster wheel of drama.
That's why, it is truly my belief that, in order for reconciliation to transpire (something else that the Bible also speaks of—2 Corinthians 5:17-19), not only does the victim need to forgive, the victimizer needs to repent as well. For the record, repentance isn't just about saying "I'm sorry." It's about making an amends too. It's about being proactive and intentional about righting the wrongs. Yeah, that sermon isn't preached nearly enough.
That's why this point is phrased in the way that it is. There are some people in my family who, whether it's intentional or unintentional, they just constantly cause harm and pain. Will they apologize? Sometimes. Well, they do that justification-not-taking-full-responsibility kind of apologizing (which isn't much of one). Yet my issue is they will do that, only to commit the same offense, on some level, not soon after.
Again, I know that the Bible says that I must forgive which is another reason why there is distance. It's because, since you're gonna keep "slapping me" (so to speak) and it's getting harder and harder to forgive you for it, how about I acknowledge just how broken you really are in that area and 1) give you nothing to slap and 2) pull myself out of the position where it's getting harder and harder to forgive you when you do it? It's not a common way of thinking yet it's been a very freeing one for me. Straight up.
When People Didn't Love You Well, Please Make Sure That You Do
The last guy that I loved? It's funny that the moment that I removed myself from certain family members, the less appealing he became. In hindsight, I realized that he was just as smart, funny, creative, charming and interesting as they were. He was also just as unstable, manipulative, gaslighting, narcissistic and selfish as they were too. On some levels, I loved him because "thanks" to those relatives' example of love, I thought that is what love looked like. Ugh. I'm not saying all of this to demonize ole' boy. I know a lot about his own family dynamic and he honestly could stand to take some time off them from them too. Yet that's not my issue or problem.
What estrangement has done for me is driven home the point that, rather than spending (or is it wasting?) time trying to get toxic family members (or toxic men) to love me in the way that I deserve to be loved, it's better to distance myself and discover how to redefine love and then love myself better. That way, I can cultivate a new standard and therefore prevent myself from getting into relationships/friendships with individuals who do nothing more than mirror the family drama and dysfunction that I had gotten so accustomed to for so many years.
Another benefit of estrangement is you're not imprisoned by what you thought love looked like. You can get the time and space to free yourself up enough to understand just how warm, comforting, beneficial, encouraging and consistent real love actually is.
Guilt Is Typically Placed on Us. By Toxic People.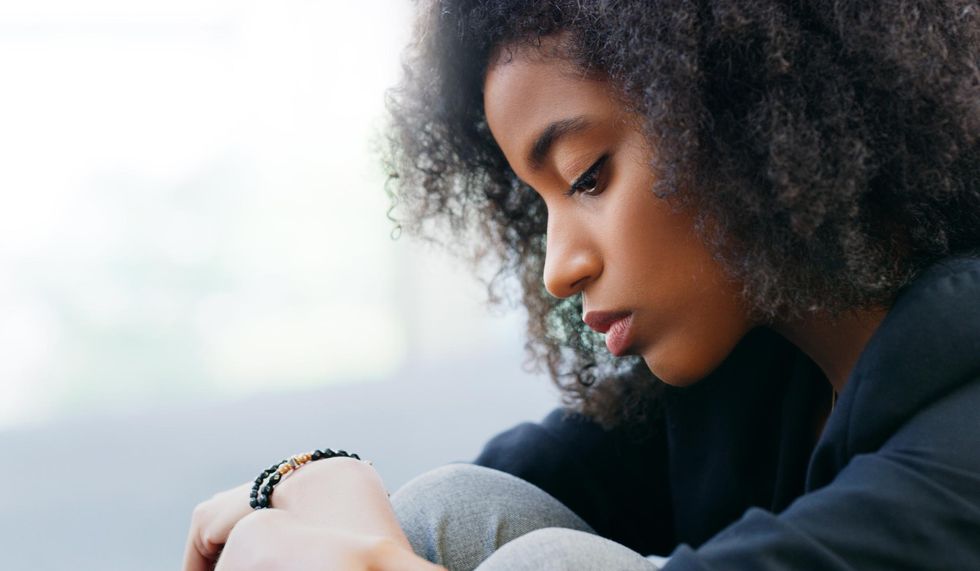 Yuri_Arcurs/Getty Images
OK, so let me hit on the guilt that you might be feeling regarding being estranged right now. Honestly, this could be a book all unto itself because a lot of people who struggle with guilt? It's oftentimes because they were surrounded by manipulative people some/most/all of their lives. Manipulative folks 1) don't like to take accountability for their actions; 2) get off on using puppet strings to try and control people's thoughts, actions and emotions, and 3) they are the kings and queens of deflection; if they can make you feel bad for what they've done, they will do it. Every time.
As a direct result, when you make the decision to distance yourself from them, you already know what they're gonna do, right? Guilt trip you (or send someone your way to do their dirty work for them). Before you know it, you find yourself having a hard time sleeping; you're feeling anxious; you're not trusting your own judgment; you're being indecisive; you're feeling like you have to defend/explain/apologize for everything—I could go on and on about what guilt looks like. My main point in bringing this up is, as you're reading this, I hope you can see how a lot of the guilt you may feel now is because, when it comes to the people you are distancing yourself from, you've probably always felt it. Take it up a notch and it's also why you've always stayed in the toxic pattern with them. Guilt has been overpowering you. It's time to let it go.
Listen, while I'm all about feeling remorseful when necessary, guilt is not the same thing. Not only that but very rarely does guilt do any of us any good. All it does is give us distressful feelings. Ones that, more times than not, cause us to either make poor decisions or ones that don't really make us a priority in the long run.
If you're tempted to feel guilty about the decision you've made to let some family members go (check out "Why I Don't 'Cut People Off' Anymore, I Release Them Instead"), do some self-love journaling so that you can remind yourself why you made the decision in the first place. Then jot down some areas where you've improved since making the shift. Some of us constantly feel guilty for choosing us because we've never done it before. Loving on you, healing you, figuring out who and what are truly best for you? That is NOTHING to feel guilty about. Remove yourself from anyone who tries to tell you otherwise. Straight up.
Let (Internal) Peace Be Your Guide
Listen, the older—and hopefully wiser and more mature—that you get, the more you want peace in your life. LAWD. Yeah, something that my mother used to say is I was violent about my own peace and development. Looking back, that's one of the best things she's ever said to me because when you are at peace—I mean the Hebrew word for peace is shalom which means things like whole and complete—there is nothing like it. Once you achieve it, you get to a point and place that any person, place, thing or idea that hinders it (especially on a constant basis) is something that you need to keep your distance from.
Life comes with so many challenges, simply because that is how life is. Yet if yours seems to be in constant upheavals, step back and think about if your family has anything to do with it. If you can name at least five reasons why the answer is "yes"—at the very least, establish firm and unapologetic boundaries. Or, if like in my case, either things are so unhealthy and/or they keep violating your limits, removing them from your life, as a consequence of their destructive behavior, is nothing to feel bad about.
Miss them? I get it. Wish things were different? I totally understand. Sacrifice your peace just to stay in chaos and drama? It's really not worth it. No one said that estrangement had to be forever. It really kind of depends on how well you heal and how much the people who hurt/harmed you have changed during the time apart. Yet if you know your family is infecting your life, please take care of you.
That way, you can spend less time in their drama and more time living the life you never thought was possible…until you removed yourself from their mess. Again, I am a living testimony of this. Peace personified. Finally.
Join our xoTribe, an exclusive community dedicated to YOU and your stories and all things xoNecole. Be a part of a growing community of women from all over the world who come together to uplift, inspire, and inform each other on all things related to the glow up.
Featured image by MoMo Productions/Getty Images
Keep reading...
Show less