Anyone who says that penis size doesn't matter is lying. If you've got a penis, or you have sex with a penis, you know that certain sizes and shapes feel better than others. There isn't a right or a wrong size, nor a good or a bad. All penises are great, no matter the size, but there are some pros and cons for each.
---
Here are some sex tips for every sized penis.
Sex With a Small Penis
Men with smaller penises are often much harder when erect than those with a large penis – as the blood flow has less space to fill. I don't know about you but a harder penis equals a good time to me.
The Pros of Sex With a Small Penis:
Better and more attentive lovers
Quiet as it's kept, small penises can be more enjoyable than larger ones. Almost every tiny dicked dude I've had sex with was a better lover than his big penis counterpart. Guys with less-than-average penises tend to have a lot to prove, and who am I to try and stop them?
Better for anal play
When it comes to anal sex, size most definitely matters. Most women complain that anal hurts. A bigger penis tends to be too much for butt sex. I'm way more excited to have anal sex when I see that the guy doesn't have a third leg. Small penises are ideal for backdoor fun because they don't cause pain, tearing, bleeding, or discomfort.
Easier to make adjustments
You can always make a small penis larger, but you can't make a large penis smaller. With sex toys such as penis extenders any penis can become a bigger penis. Penis extenders are external devices that stretch the penis to make it longer. You can also use a cock ring to create a firmer, bigger erection. As well as penis pumps—a vacuum pump— that can temporarily grow a penis up to an inch in both length and girth.
The Cons of Sex With a Small Penis:
Limited range of motion
Smaller penises tend to "fall out" more often, creating a limitation in the type of sexual positions they can perform. Positions like doggystyle and spooning are great positions that will give maximum access. As a general rule, people with smaller penises should stick with positions that facilitate deep penetration, to utilize the entire shaft length.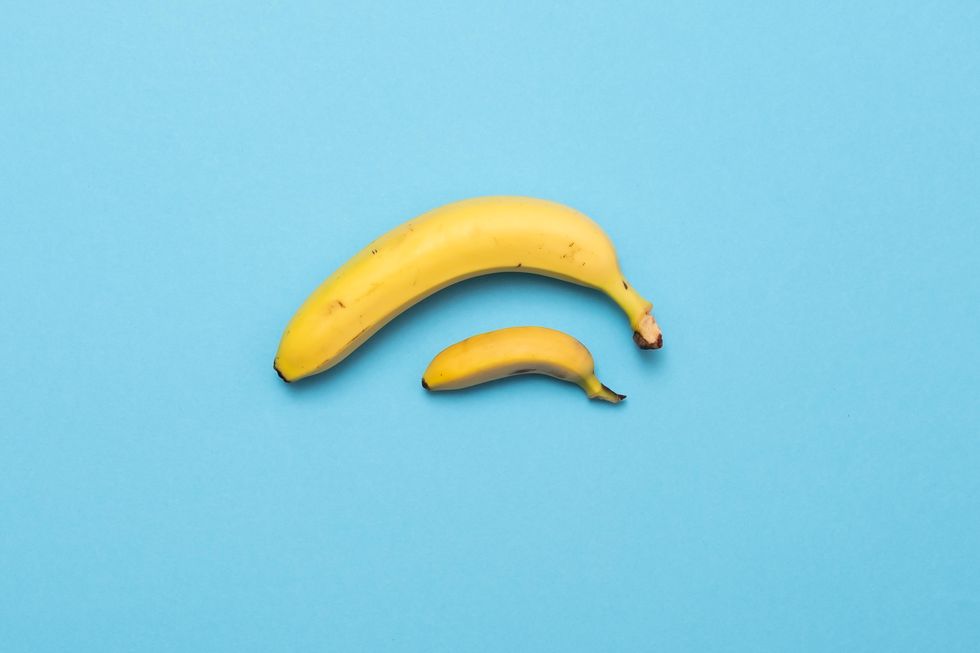 Koldunova_Anna/Getty Images
Sex With a Average Penis
Random fact, most men are average. The average penis in America is just over 5 inches. Only 15% of all men have penis larger than 7 inches and just a tiny 2% are bigger than 8 inches, as documented in a study published in the Journal of Sexual Medicine. So by these statistics, most men have an average normal penis of about 5 inches. But average doesn't have to mean bad, in fact, when it comes to sex, its a good thing.
The Pros of Sex with an Average Penis:
Works with most positions
If a guy is on the smaller or bigger side, certain positions can be tough. If he's in the average range, the world is your sexual oyster and you can pretty much try anything without too much discomfort.
More comfortable
Average penises just feel better. Contrary to popular belief, most of us don't enjoy having our cervix banged up. Average sized penis fits more comfortably in the cervix. Never have I ever heard someone say that sex was painful from an average penis. The most sensitive part of the vagina is the lower part, and a man with an average penis will have no problem reaching it. He can cause all of the pleasure without all the length.
Better blow jobs
It is a lot easier to perform oral on a man with an average penis than on a man with a larger or smaller one. When he's average, you don't have to worry about it fitting in your mouth or gagging and they're easier to deep throat.
The Cons of Sex With an Average Penis:
I see none! Moving right along!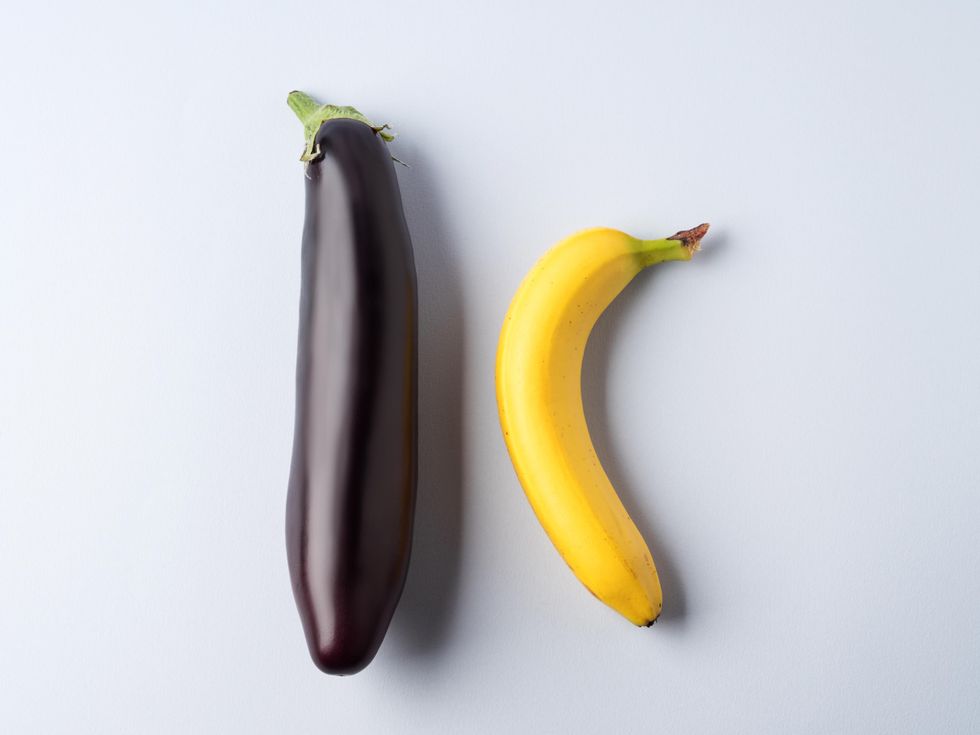 tenkende/Getty Images
Sex With a Large Penis
For some people size really does matter. Although size has no bearing on its ability to give and receive pleasure some people just prefer bigger. The bigger, the better. There's nothing wrong with that, we all have preferences. To each their own.
The Pros of Sex With a Large Penis:
Never will be too small
A lot of men worry about being big enough to please a woman. By now we all know that it's not the size of the boat that matters but the motion in the ocean. Skill trumps size any day, but at least if you have a large penis you won't have to worry about a partner finding you to be too small.
Easier orgasms for some partners
Whether from just the excitement or from actually being stimulated more, some people find it easier to climax with a larger penis. In particular, a thicker penis will provide more of a "stretching" and "filling" feeling. Girthy penises can stimulate the G spot without the use of specific positions or angles. For women a longer penis can also reach the posterior and anterior fornices, which can be very stimulating.
The Cons of Sex With a Large Penis:
Too big
Big penises sound fun on paper but in real life, bigger is not always better. There is such a thing as "too big." That might be a hard thing to accept, and what constitutes as too big differs for each person. Having sex with someone with a too big penis can be painful.

Foreplay and lube are mandatory
I'll always advocate for the importance of foreplay in sex with any size of the penis. There's so much more to good sex than just thrusting of dick in and out. When you have a partner with a larger penis foreplay becomes mandatory. Lube is also mandatory; very few women produce nearly enough natural lubricant to handle the sustained action of a thick penis.
Limited sex positions
Excess length poses a real problem with heterosexual sex: vaginas are not bottomless pits and the cervix at the back end is for most women very sensitive. This means that certain positions like the ever-popular doggystyle are off limits, but sex positions like cowgirl and missionary are better suited because they avoid thrusting too deep.
Featured image by LaylaBird/Getty Images