Ashley Cobb
Ashley Cobb is an Atlanta-based sexpert, blogger, and HIV Activist known for her fun, down-to-earth and practical commentary. Her work has also been in Essence, Madamenoire, and other publications on the internet. Follow her on all platforms @sexwithashley.
What if I told you that you can achieve an orgasm by simply squeezing your thighs together? Believe it or not, this technique has been known to lead to some seriously orgasmic experiences and is gaining popularity among people who want to explore new ways of reaching orgasm. There's a word for this, it's called syntribation. The act of squeezing or rubbing the thighs together to create friction and pressure until climax.
First, let's talk about the anatomy behind this technique. The pelvic nerves responsible for arousal and orgasm pass through the thighs, so squeezing them can stimulate these nerves and send a rush of pleasure to your genitals. Additionally, the muscles in your thighs tense up during orgasm, so squeezing them can replicate that sensation and potentially lead to the real deal.
Featured image by Bob Thomas/Getty Images
If you and your partner are looking for a new way to spice up your sex life, I highly recommend using a sex swing. Sex swings have been around for a while and are hella fun. I bought a sex swing during the height of the pandemic. Because I was bored, home alone, and in need of something to do during a nationwide shutdown, buying a sex swing made perfect sense. Sex swings come in a variety of styles and prices; I purchased one relatively cheap that I could hang over my door. With what I know now, I probably would have chosen a higher quality, slightly more expensive brand, but the one I bought worked just fine.
If you are a newbie like I was, prepare for some trial and error. You'll probably have to stop several times to adjust and find your groove. The best thing I loved about my sex swing was the complete freedom of movement it provided. With total freedom, the possibilities are truly limitless when it comes to sex positions. Plus, swings tend to be a great tool for individuals with knee or hip issues. However, the swing I purchased does not fit women with hips or large bottoms, which is my only complaint. Similar to narrow stadium seating, the swing has a narrow cut that digs into my hips, which becomes uncomfortable after a while.
Having a sex swing is probably the coolest thing in my sex toy chest. Most men are eagerly excited to use it, and it makes you seem freaky even if you're not. So if you're interested in exploring this unique piece of sex furniture, this article is for you. I have created a list of some of the best sex swings on the market and the features that make them stand out.
Featured image by LaylaBird/Getty Images
As I scrolled down my TikTok feed, I couldn't help but realize how sex-positive the app has become. TikTok has been one of the hottest social media platforms in recent years. Not only has it become a hub for dance challenges and lip-syncing videos, but it's also turned into the ultimate destination for discovering the latest sex trends.
From new sex positions to creative techniques, the platform offers a plethora of steamy ideas to keep things fresh in the bedroom. TikTok is definitely the go-to platform for sex-positive content. So, let's dive in and explore six sex trends on TikTok.
Featured image by Cavan Images/Getty Images
Have you ever walked into a sex toy store and didn't know what the hell to buy because everything looked fun and intimidating all at once? Sex toy stores are a vibrator overload; there are pink ones, twirling ones, remote-controlled ones, and ones that look like penises. Can you say overwhelming? As a former sex store employee, I can't begin to tell you how many customers I would see walk into my store with that "deer in headlights" look on their faces. I mean, I get it–there are sex toys EVERYwhere!
And all of them claim to have promising features designed to take your pleasure to the next level. I loved working at the sex store, mainly because I love all things sex toys, and secondly, I absolutely loved helping the customers that came into our store find their perfect match. I made it my personal mission to make sure each and every customer left feeling more informed and less nervous than they did before entering. When shopping for a new sex toy, there's a lot to consider. With so many options, it can be hard to decide which option is best on your own– especially if you are new to this scene– but it doesn't have to be a daunting task.
A sex toy purchase should be a well-thought-out decision. Before you even set foot in a store, there are things you must ask yourself, such as what you want from your new toy. Will the toy be used with a partner? Decide whether you wish to purchase your vibrator in-store or online, the materials you prefer, and the price range. Knowing what you're looking for beforehand can save you both time and money. But don't worry, you're not in this alone.
Consider me your personal sex toy Fairy Godmother who's here to hold your hand every step of the way. And by holding your hand, I mean I've created my own "how to" guide just for you below.
Know Your Needs:
Whether you're buying your first sex toy or adding to your collection, it's essential to understand what you want. Are you looking for something to use solo or with a partner? Do you prefer clitoral or G-spot stimulation? Or do you crave something that can do all the work for you? Once you've identified your needs, it becomes easier to narrow down your choices when shopping.
Research Is Key:
Before walking into a store or making a purchase online, take some time to research the toy you want. Check the reviews and the product description to know what others have to say about the product. This is important since the experience of others can help you make an informed decision.
Set a Budget: 
Sex toys come in different price ranges, so it's always a good idea to set a budget. It's easy to get carried away and overspend, but it's important to remember that expensive doesn't always mean better.
Size Does Matter:
Sex toys come in different sizes, shapes, and textures, so finding one that fits your body and preferences is vital. Don't be afraid to pick it up, feel the texture of the material, and read the product's measurements to ensure you make the right choice.
Ask for Help: 
Sex toy shops have amazing assistants that are always ready to help you make a decision. They can provide you with informative suggestions while ensuring your privacy is maintained. Don't hesitate to ask them about the products' features, how to use them, and how to clean them.
Sex toy stores are not scary places. Remember to take some time to understand your desires, do your research, set a budget, know what size you prefer, and don't hesitate to ask for help. Sex toys can be a game-changer for your sexual experience, and with these tips, you'll be on the path to finding your perfect match.
Let's make things inbox official! Sign up for the xoNecole newsletter for daily love, wellness, career, and exclusive content delivered straight to your inbox.
Featured image by dima_sidelnikov/Getty Images
I once read that role-playing saves marriages. Nah, I just made that up, but I imagine role-play can add a little spark to dry relationships. Keeping the flame in your relationship alive can be quite challenging. Doing the same things over and over again can dull the excitement felt during the early stages of your relationship. And nothing kills the libido quite like boredom! One way to spice things up is to try some role-playing in the bedroom.
Nothing kills monotony faster than assuming the roles of other people. I love having fun with sex, and I want each of you to have fun, too, so below are six role-playing ideas that can help ignite that spark and keep things interesting. I might not be an actress IRL, but baby in the bedroom, I'll be whatever you want me to be!
Lights, camera, action.
1

.

Secretary and Boss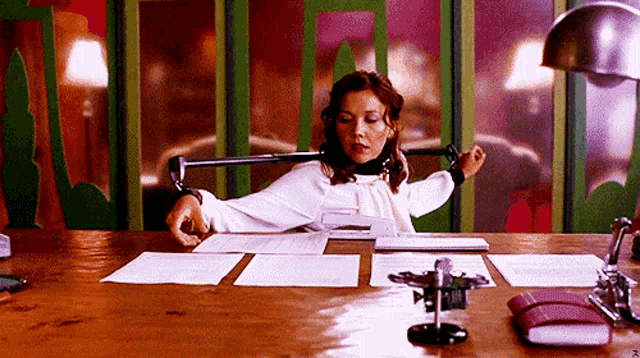 Assuming the role of a boss and his/her assistant can be a super exciting experience for couples. The boss usually has the power to call the shots, and the secretary has to obey. The role play can involve basic tasks like taking phone calls, filing reports, and attending to duties. As a boss, you can reward your hardworking secretary with activities like getting them drinks or taking them on a private tour of your 'office.'
2

.

Delivery Person and Client
​This is another fun role-play that is perfect for couples who have a love of food and cooking! It can be a lot of fun to act out being a pizza delivery person. This can be a really exciting experience for both partners and will give you a chance to practice talking about food in a very different way!
3

.

Stripper and Client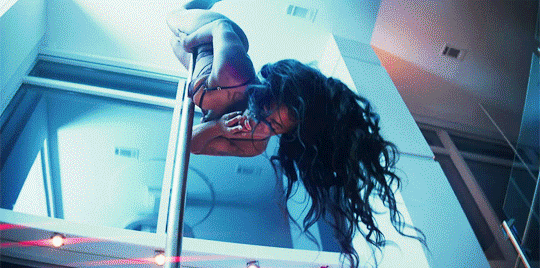 If you want to surprise your partner, then a stripper and client role-play will do the magic. The stripper role usually works best for women, but men can get in on the action, too. The stripper performs some routines, and the client can either sit back and enjoy or tip, depending on the rules of the relationship. The game can go on, with the client giving the stripper dollar bills as if it were a real strip club.
4

.

Teacher and Student
Want to feel some nostalgia? Take a time travel to your high school days with teacher and student role-play. A lot of people have a thing for having sex in a classroom, and this role-play doesn't exclude the fetish. All you need to do is to pick your roles, create a story, and set the stage. Get creative and explore each other's fantasies.
5

.

Doctor and Nurse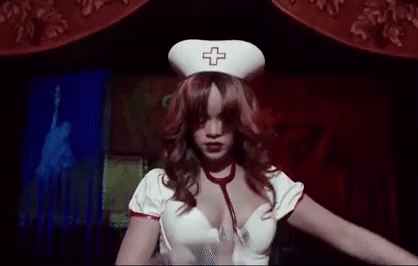 Have you ever thought of dressing up in scrubs or wearing a stethoscope while in the bedroom? Then Doctor and Nurse role-play should be on your list. Wearing the costumes can instantly induce erotic impulses in you, and you can act out your fantasies about seducing your partner in a medical setting.
6

.

Stranger and Hitchhiker
The Stranger and Hitchhiker fantasy allows couples to experiment with different scenarios. For example, one partner can be a stranger who picks up a hitchhiker that's stranded on the road. The two somehow strike up a conversation, and the next thing, they're heading to a Motel for some spicy action.
Role-playing in the bedroom can help keep the fire burning in your relationship. With just a little bit of creativity and imagination, you and your partner can experience a lot of fun scenarios. Don't be afraid to express your desires and try something new. The key to any successful role-play is trust and consent, so make sure that you are both comfortable with each other and the boundaries are established.
Let's make things inbox official! Sign up for the xoNecole newsletter for daily love, wellness, career, and exclusive content delivered straight to your inbox.

Featured image by Beyoncé/GIF
The body keeps score! Trauma can have far-reaching effects on our physical, emotional, and mental health. One area that can be significantly impacted is our sex life. Trauma sticks with us. It lives inside us and our relationships, greatly interfering with our ability to experience pleasure on the deepest of levels. People who have gone through a traumatic experience sometimes can be left feeling emotionally drained and/or have difficulty establishing intimacy. They sometimes even lack a sense of self-worth or find it difficult to be affectionate with a partner.
To learn if your trauma is impacting your sexual relationships, here are some signs to look out for.
1. You avoid sex.
The first sign is a general lack of interest in sexual activity. You may find yourself avoiding or actively running away from any kind of intimacy, whether it be physical or emotional. This could be because you're feeling overwhelmed by the trauma or because you feel like it's not safe to open up emotionally. Either way, it's important to pay attention to what your body and mind are telling you so that you can address the root cause of this behavior.
2. You dissassociate. 
When you don't feel safe in your body, it blocks you from feeling the depths of your sensations. It is not uncommon for people living with trauma to feel disconnected from their bodies. During sex, the brain releases norepinephrine which is the same hormone that floods the brain when experiencing fear. In the case of trauma, your brain sometimes has trouble separating the normal release of this hormone during intimacy from a traumatic experience.
3. You have poor body image. 
Trauma and body image issues have a complex relationship. Traumatic events can lead to body dysmorphia, which is an extreme preoccupation with one's physical appearance. People who have suffered from traumatic experiences may be more likely to develop negative thoughts and feelings about their bodies, leading to negative body image. Negative body image can also lead to depression and anxiety.
4. You experience painful sex. 
Oftentimes, female trauma survivors suffer from gynecologic issues such as vaginismus, an involuntary contraction of the vaginal muscles during penetration. This condition is caused by violence, childbirth trauma, sexual assault, and emotional and/or psychological trauma. Whenever penetration is attempted, the vaginal muscles tighten up, causing extreme discomfort or pain.
5. You have difficulty maintaining intimacy. 
Another sign that trauma is affecting your sex life is the difficulty in maintaining intimacy during sexual activities. This could manifest itself as difficulty staying aroused, difficulty sustaining an erection, difficulty getting into "the mood," or even difficulty communicating openly with a partner about what feels good or doesn't feel good physically and emotionally. All of these issues can point to underlying issues related to the trauma that needs to be addressed before they begin to interfere with relationship dynamics and overall well-being.
6. You have trust issues. 
The lack of trust in a sexual partner can be problematic in a variety of ways due to past trauma. First, being vulnerable is unlikely to happen unless you have faith that the other person won't hurt you physically, mentally, or emotionally. Secondly, it is challenging enough to share your wants and needs without the perception that people are inherently dangerous or that sex leads to betrayal or harm. Sex can be disappointing, triggering, or unsatisfactory if trauma has taught you these things.
Trauma has a wide range of effects on our lives, including our sex lives. If any of these signs resonate with you, it's important to take time for introspection and practice self-care so that you can deal with your past experiences in healthy ways.
While the signs of sexual trauma can be difficult to identify, they can be diagnosed through counseling and therapy. Therapy For Black Girls has a wide network of licensed therapists and online resources that can help you get the help you need. Survivors can also contact their Crisis Text Line by texting the word TRIBE to 741741.
Healing takes time, but it can be done with the proper care and attention paid to our minds and bodies.
Feature image by Andene Sanchez/ Getty Images