Ashley Cobb
Ashley Cobb is an Atlanta-based sexpert, blogger, and HIV Activist known for her fun, down-to-earth and practical commentary. Her work has also been in Essence, Madamenoire, and other publications on the internet. Follow her on all platforms @sexwithashley.
If you've ever dreamed of being a dominatrix , I've got the position for you. I recently discovered a sex position called "The Amazon." This position wasn't even known to me until I saw a video on TikTok by @giltyascharged. Despite being posted in 2020, the video featuring the crying Anthony Anderson meme with the caption, "When she said she wanted to try the new Amazon position, now you can't look at her straight in the eye," somehow made its way onto my feed a lot of time later. Not knowing what it meant, I decided to look it up, and boy, am I glad I did.
What Is The Amazon Sex Position?
The Amazon position is a dominant sexual position that requires physical exertion and puts the receiving partner in control. I will admit that this position isn't for everyone, if you're one of those "yoga baddies," then you might find this position to be rather easy because it requires great strength, flexibility, and stability. For those like me who get winded after climbing the stairs, this position may be challenging, depending on your fitness level and body size.
How To Do the Amazon Position:
The position combines the cowboy/ cowgirl and missionary positions. The partner with a penis or dildo lies on their back with their knees pulled to their chest, similar to jumping cannonballs in a swimming pool. In most cases, the partner with the vulva is placed on top, straddling them, but partners of any gender or sexual orientation can perform this position (see a visual representation of The Amazon sex position here .)
The Basics of the Amazon Sex Position
The Amazon position is an excellent option for partners who are looking to spice up their bedroom activities with some fun and excitement. In contrast to some other sex positions that allow the penis- or dildo -wielding partner more power, this one empowers the individual on top by letting them control the pace and intensity of penetration. The penetrating partner may also touch and stimulate the top's clitoris , breasts , and nipples , which can be extremely stimulating and can even lead to something called a blended orgasm , making the Amazon an amazing position to try for heightened orgasms.
The Amazon Sex Position Variations
With a little effort, the Amazon sex position can deliver some intense orgasms , even though it looks uncomfortable or even bizarre. The vulva owner is on top in this position, just as with the cowgirl and reverse missionary positions. In this position, however, the vulva owner takes complete control, giving them more freedom. If you're feeling adventurous, try adding in some extra moves to switch things up. The Amazon position can also be combined with other techniques, such as grinding, twisting, and bouncing. Experimenting with different movements and speeds can make for a more dynamic experience.
By adjusting the penetration angle and using sex toys , the penetrating partner can increase orgasms while in the Amazon position. Additionally, you can try kneeling or reverse Amazon, which involves putting your feet down instead to give the receiving partner a little extra sensation or even a little back pressure. It can help relieve pressure on the bottom partner and change the angle of penetration as well. Both partners will also find it fun to add sex toys like vibrators or wands .
For a list of Amazon sex positions, check out Cosmo 's " 11 Amazon Sex Positions for Intense Power Play ."
Safety Tips for the Amazon
One important thing to keep in mind when trying out the Amazon position is that communication with your partner is key. This position can be more physically demanding than others, so it's important to check in with one another and make sure that both individuals are comfortable and enjoying themselves. Like I've mentioned several times before, the Amazon sex position can be fun, but it isn't appropriate for everyone. Besides requiring some physical exertion, it is not suitable for people with back or knee problems or other limitations.
The receiving partner must support their weight on their knees in this position, which can be uncomfortable over long periods of time and might lead to soreness or injury. In addition to leg strength and core stability , the position can prove challenging for those with poor fitness or flexibility.
Overall, the Amazon sex position is a great way to switch things up and try something new. It allows for the woman to take control and offers a different level of intimacy and stimulation. If you're someone with Megan's knees or Tina Turner's legs, you'll definitely have fun experimenting with different movements and speeds.
Just remember to communicate with your partner and have fun. It may take some adjusting to get comfortable, but once you are comfortable, you will have a more dynamic and satisfying experience.
Let's make things inbox official! Sign up for the xoNecole newsletter for daily love, wellness, career, and exclusive content delivered straight to your inbox.
Featured image by Adene Sanchez/Getty Images
Keep reading...
Show less
In my opinion, oral sex is the best type of sex . In the words of my favorite female R&B group, "You gotta go downtown, that's the way to my love..." But if you want to enhance your oral sex experience, you gotta try face-sitting.
Face-sitting has been making its rounds again on the interwebs, however, it's been around since the 1800s. During that time, it became increasingly popular for "upper-class women" to enjoy sexual gratification from men and avoid pregnancy all at the same damn time.
What Is Queening or Face-Sitting?
Face-sitting is just what it says, sitting on your partner's face. We're talking genital-to-face contact here. We're talking delightfully, smothering intimate oral sex . Face-sitting can be a deeply fulfilling experience for both partners since it allows them to develop incredible intimacy and closeness. Because of its throne metaphor, face-sitting is sometimes called queening. In comparison to traditional penetrative intercourse, face sitting can lead to orgasms that are much more frequent for cisgender women. This makes total sense since it's been scientifically proven that direct clitoral stimulation boosts intense orgasms .
The only couple I trust when it comes to learning how to "face-sit" correctly are sex experts Dee H. Black and Laydee Vee of DVPassion . When I found out they actually teach a "face-sitting" class at Exxxotica a while back, I had to interview them.
Laydee Vee believes sitting makes people of all sizes feel comfortable praising their partner. Through breath play and smothering, participants learn how to enhance communication. The top person gives instructions to their partner below, which can make them feel dominant, powerful, and in control, whereas bottom partners may feel empowered and submissive .
Queening 101: The Most Ideal Sex Positions For Face-Sitting
Women sometimes hesitate to try face-sitting for fear of hurting their partner or being too heavy. Personally, I subscribe to the philosophy, "If they die, they die!" If they gotta go, why not go in between my legs? However, to build confidence , Laydee Vee suggests looking within. "Confidence starts with you. If you're nervous, your partner may sense it, causing harm. Once you feel comfortable, you can experiment with different positions to find the one that works best for you."
Once you become more comfortable, face-sitting can be even more enjoyable for you and your partner. A good position to try and build your confidence is the classic reverse cowgirl position , with your partner lying on their back and you straddling their face while facing their feet. By adding a pillow, the bottom partner can lean back more and add pressure to the vulva to intensify the face-sitting experience.
In addition to using a pillow while in the facesitting position, the bottom partner can also use other sex toys . For example, he or she can use a butt plug or a dildo to feel enjoyable. You can also engage in face sitting while you're on your knees or in a squat with a pillow for support if you want to take things to the next level. You'll experience more sensations and pressure as a result of this.
A personal favorite from Laydee Vee and Dee Black's workshop is " The Queening Position ," where the person on top sits on the bottom's face like a chair. For those of you that love anal play, this can be a really intense way to get it. You can also get up close to the anus and stimulate it with your mouth and tongue. If you are feeling adventurous, you can also try stroking the anus with your fingers.
Another advantage of face-sitting over other positions is that it can be used for threesomes and group sex. The top can, for instance, use their hands or a sex toy to satisfy others while simultaneously getting pleasured through genital stimulation from the bottom. The bottom, on the other hand, can also experience genital pleasure from others or even penetration while engaging in oral sex with the top.
Face-Sitting: How To Enjoy The Queening Position Comfortably & Safely
Although a number of people can enjoy the act of face-sitting, it is a very risky and potentially dangerous practice. It is possible to hurt your partner if you aren't careful, hence why communication is key. As with any sexual act, it's important to talk with your partner ahead of time about their comfort level with face-sitting, as well as any potential boundaries or concerns they may have. In many cases, it may be helpful to start with a more gentle, exploratory approach, such as placing your partner's face between your thighs without bearing down too heavily.
Many things can be done to make face-sitting more comfortable for those who are hesitant about it. The first thing that you should do is get a good understanding of anatomy and the position. You might also want to discuss what kind of stimulation you're looking for in a face-sitting session with your partner.
A queening chair, a chair with a hole in the seat big enough for a mouth and part of the face to fit through, is another option I suggested. After lying on their back, the person on the bottom slides under the chair, allowing them to perform oral sex on the person sitting on top. Lastly, it's a good idea to have a signal with your partner for when they need a break. This can be as simple as tapping on their thigh or butt, but it's a great way to avoid having the session become too intense for them.
With a little bit of communication, experimentation, and attention to safety and pleasure, face-sitting can be a wonderfully intimate and satisfying addition to your sexual repertoire. So go forth with confidence and enjoy all the exciting new sensations this position can offer!
Let's make things inbox official! Sign up for the xoNecole newsletter for daily love, wellness, career, and exclusive content delivered straight to your inbox.
Featured image by LightFieldStudios/Getty Images
Keep reading...
Show less
I love getting fingered . Yeah, I said it. I love that shit! There's this common misconception that fingering is an activity that only teenagers engage in, but I'm here to set the record straight that there are fully grown adults who still like a finger or two in their pussies, too! Fingers are the sex toys we're born with; why not use them?
How To Finger A Woman: Pleasure Tips For Vulva Owners
Even though every vulva is unique, and there's no one-size-fits-all method when it comes to fingering, there is no doubt that fingering can be an extremely important part of sex and foreplay from the standpoint of female pleasure and orgasm. Roughly 80% of women and people with a vulva can't climax just through penetration alone but also require clitoral stimulation. If you know anything about the female anatomy, then you already know that "the clitoris is Queen" when it comes to pleasurable sex for women, and rightfully so.
There are around 8,000 nerve endings in the clitoris , more than in a penis, and it is much larger than you think. In most cases, people are only familiar with the head of the clitoris at the top of the vulva. However, the clitoris extends up to five inches inside the body and runs along the sides of the vulva. The clitoris can be stimulated both externally by gently touching or from within by finding the G-spot within the vagina.
The clitoris and the G-spot are among the most well-known pleasure centers for vulva owners.
Therefore, fingering skills are crucial and can drastically improve your sex technique if you have sex with women or anyone with a vulva.
Ultimately, the best way to learn how to finger your partner is to ask them directly what they like, but it doesn't hurt to learn some standard rules of thumb (pun intended). So, I asked my friends on social media for their best fingering techniques, and like always, they didn't disappoint.
The Best Fingering Techniques: How To Finger Your Girl for an Orgasm
@boobtionary: Cut them nails baby and make sure you wash your hands before and after. Don't need any unwanted bacteria or cuts in the cat.
@yesmxeden: Hydrated cuticles and no hangnails. Whether you go to the salon or DIY, nail care is key!
@lexijenee: Whatever movement you do, needs to start with gentle fingers on the clitoris to create moisture and then move down to fingering. Don't stick your fingers in a dry place.
@lyndonyardl: Two fingers and do the " come hither " movement towards yourself.
@shoshanasarah: There's no one size fits all. It's like playing an instrument. You've got to search for the right notes, [and] listen for the music (her sounds and physical reactions). When there's a melody— stay there, play with tempo, until crescendo.
@illviv: Slowly ease your way from the inner thighs to the labia. Still keeping that touch soft and gentle, make it feel like the elements themselves are slowly strolling her skin. Tease the opening with a flat smooth caress. Watch the juices drip. And when you hear her whimper [and] she is trying too hard to keep her breathing steady, slowly enter two fingers into her well. Dive all the way in, [and] pause for a few seconds. Then slowly pull them out. Continue this and make [the] body melt.
@atmusgrove: The middle finger in with the thumb massaging the clit at the same time hither motion.
@crystaltheoracle: While sucking their nipples . In public. From the back. Massage the whole vulva too. Three fingers on the clit. Make sure you've washed your hands. Put your fingers in their mouth afterward.
@breannakey_: [Finger the vagina ] while eating it!
Let's make things inbox official! Sign up for the xoNecole newsletter for daily love, wellness, career, and exclusive content delivered straight to your inbox.
Featured image by Dean Mitchell/Getty Images
Have you ever wondered what it's like to be asexual and in an open marriage? Relationship Coach Mikki Bey shared her first-hand experience with us as well as answered some of our burning questions.
Like a lot of people, Mikki met her now husband, Raheem Ali, online. As soon as they met, they instantly fell in love and got engaged on their first date. Just 90 days after they met, the couple tied the knot and have now been married for seven years. Raheem and Mikki aren't your typical married couple, and despite being married for almost a decade, their marriage is anything but traditional. Mikki and Raheem have what she calls an "asexual polyamorous marriage."
Featured image by skynesher/Getty Images
Keep reading...
Show less
Summer is upon us, and you know what that means: It's time for a hot girl summer ! The term exploded in popularity a few years back, and it's all about encouraging women to flirt, have fun, and of course, enjoy some good ol' safe sex. But amidst all the fun, it's essential to have the right tools to protect yourself and your partner.
So, if you're single and ready to mingle, here are a few helpful tips on how to have the best hot girl summer possible.

​Start with self-care.
It's no secret that confidence is key when it comes to having a good time. Before you start swiping on dating apps or heading to the bar scene, take some time to indulge in self-care. Get a new haircut, buy a new outfit, and pamper yourself with a spa day. Having a fresh look and feeling good about yourself will boost your confidence and make you feel unstoppable.
​Protect yourself and your partner.
Hot girl summer is all about having fun, but safety must come first. Before engaging in any sexual activity, make sure you and your partner use protection, whether it's a condom or other methods. Keep in mind STDs can still spread even with precautions, so it's important to get regular STD testing , especially if you're seeing multiple partners.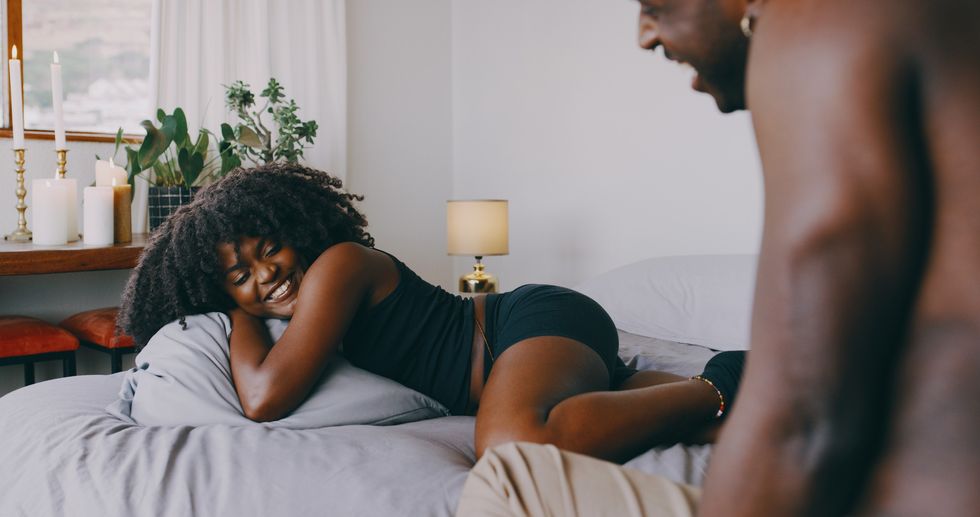 Delmaine Donson/Getty Images
​Set boundaries and don't compromise.
It's common for women to feel pressured to do things they're not comfortable with during casual sex . In a hot girl summer, it's essential to set clear boundaries and not compromise on what makes you comfortable. If your partner doesn't respect your limits, then it's a sign they're not worth your time.
​Be open-minded and explore.
If you want to spice up your summer, try exploring new sexual experiences and positions with your partner(s). For inspiration on what sex positions to try, check out articles on our site like this , this , and this . However, it's always important to make sure you're both on the same page and comfortable with what you're doing. Consent is key.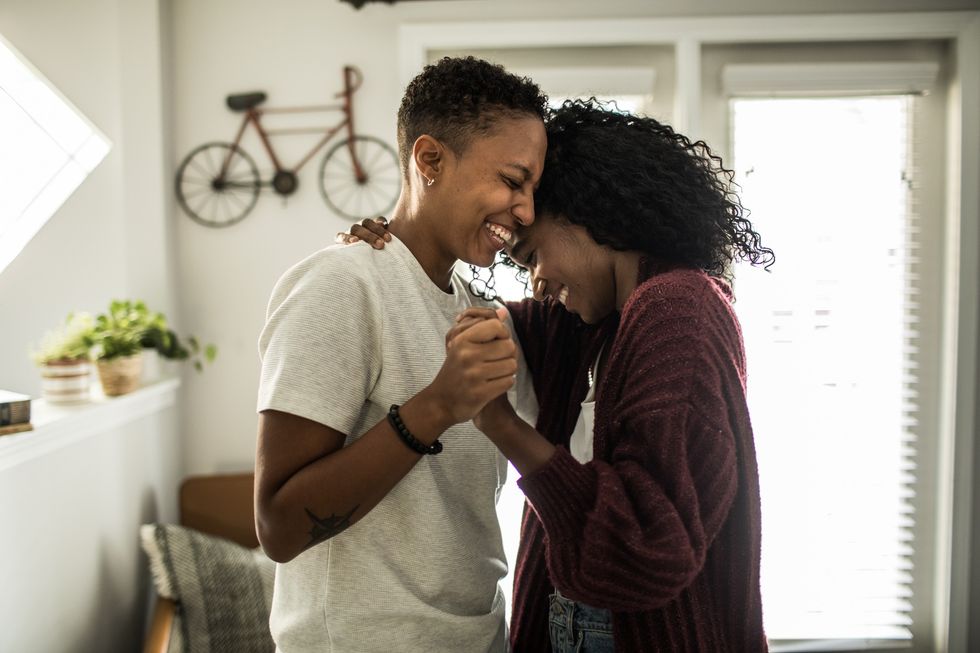 MoMo Productions/Getty Images
​Date like it's your job.
With summer in full swing, dating becomes easier, and more people are open to meeting new individuals. Take advantage of this opportunity and start swiping on dating apps, or if you're more traditional, head to the bars or local events. It's important to remember that dating isn't about finding someone to settle down with; it's about having fun experiences and meeting new people.
​Be honest about what you want.
Be honest with yourself. If you want a serious relationship, seek it out, but if you want to go on a casual date, go on a casual date. Hot girl summers mean doing whatever it is you want to do and not settling. Just be sure to communicate and be honest about who you are and what you're looking for.
It's all about having fun, enjoying yourself, and exploring your sexuality . But it's crucial to remember that safety comes first. Use protection, get regular STD testing, set boundaries, and don't compromise. Be open-minded and explore new sexual experiences, but never forget to prioritize your comfort level, and don't let anyone pressure you into doing things you're not comfortable with. With these tips and tricks, you'll surely have the best hot girl summer yet.
Let's make things inbox official! Sign up for the xoNecole newsletter for daily love, wellness, career, and exclusive content delivered straight to your inbox.

Featured image by MesquitaFMS/Getty Images
Keep reading...
Show less
What if I told you that you can achieve an orgasm by simply squeezing your thighs together? Believe it or not, this technique has been known to lead to some seriously orgasmic experiences and is gaining popularity among people who want to explore new ways of reaching orgasm. There's a word for this, it's called syntribation. The act of squeezing or rubbing the thighs together to create friction and pressure until climax .
First, let's talk about the anatomy behind this technique. The pelvic nerves responsible for arousal and orgasm pass through the thighs, so squeezing them can stimulate these nerves and send a rush of pleasure to your genitals. Additionally, the muscles in your thighs tense up during orgasm, so squeezing them can replicate that sensation and potentially lead to the real deal.
Featured image by Bob Thomas/Getty Images
Keep reading...
Show less