Hindsight is one heck of a teacher. When I think about what it's taught me when it comes to friendship, if there's a little gem of insight I'd like to give to all parents out there, it's this — just because your friends have children, that doesn't automatically mean that your kids should play with their kids.
---
I say that because the worst "friend" I've had in my entire life (and that's saying something!) is someone who was the firstborn child of one of my mother and stepfather's friends. And she was evil. Pure evil. My first memory of her was of her locking me out of her house, trapped with her big dog and her laughing at me as he tried to attack me.
It was basically the perfect metaphor for the rest of our so-called friendship. Throughout elementary, high school, and even my first couple of years of college, she was the epitome of a bad friend. But because she was my first introduction to friendship, I didn't have a healthy standard. In many ways, as toxic as she was, she set the standard. And so, anyone who treated me even a little better than she did, I thought they were awesome, when the reality is a lot of them simply weren't "as abusive".
Sometimes, when I'm giving relationship advice, I'll use the grades on a report card to drive home a point. "If you're always used to getting an 'F', a 'C' will feel like a 'A'." In other words, if you're used to being treated poorly and someone comes along and does it less than others have, or they do something good for you every blue moon, you might think you're being treated well when really, it's just not as bad as before.

That's why I'm a firm believer that friendships should have deal breakers. It's not about a lack of loyalty or not allowing someone to make mistakes. It's about recognizing when someone isn't being a true friend so that you don't have to put more time, effort, and energy into something that is fruitless.
It's about being a friend to yourself first so that you're able to set the standard — and raise the bar when needed — for how others should treat you.
And just what should some of those deal breakers be? Check them out below.
Deal Breakers In Friendships
1

.

Consistent Selfishness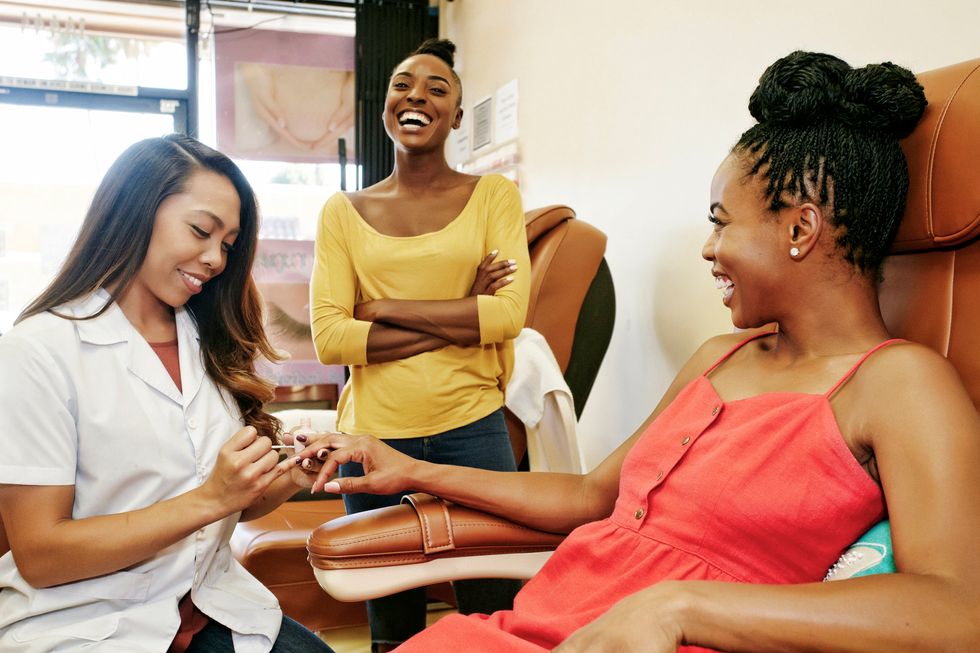 Getty Images
I'm a big giver. I like having that quality. But there have been numerous times when I've realized I'm doing 70-80 percent of the giving in my friendships; not just monetarily but with my time and emotional-investing too. As a friend, when one of my friends are in need, I figure it out. Period.
But what I started to realize is when I needed something, a lot of my friends were unavailable. The few times I would bring up the pattern, they would say things like, "Shellie, if your motive was right, you wouldn't be going tit-for-tat." Whatever. If this friendship was balanced, it would be impossible to do that because the mutuality would be consistent. Selfish means "self-consumed". If you're trying to establish or maintain a friendship with someone who is really only consumed with themselves, good luck, sis. You're gonna need it.

Feature image by Getty Images.

Related Articles:
5 Signs Of A Toxic Friendship That Is Secretly Poisoning Your Life – Read More
The Truth About Maintaining Friendships As An Adult – Read More
Breaking Up With Toxic Friends Won't Be Easy, But It's So Necessary – Read More
How To Build A Squad of Empowering Friends – Read More