Joy Osahon
Joy is an Author, Empowerment Speaker, and Faith Blogger. Her platform, Speak With Joy, mission is, "To empower and equip Women and Youths to speak with JOY despite life's circumstances in the area of FAITH, PURPOSE, and RELATIONSHIPS".
Dating today can feel like a boxing match. You start the fight filled with energy and excitement but once you get in the ring and endure that heavy hit, your energy is drastically depleted. That is how dating is often experienced in many women's lives. I believe one of the reasons why dating has become so difficult is because many people do not date with boundaries. As a result, many individuals stay in dating relationships that should have long expired.
One of the biggest questions I get about dating is, when is it appropriate to walk away from a dating situation? Below are 3 things to take into consideration when deciding whether or not you should walk away from a dating relationship.
1. When the person blatantly tells you that they are not ready for a relationship BUT you are.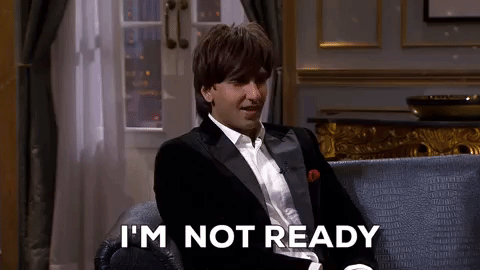 Giphy
Time and time again, this has been many people's issue because it is a very tough pill to swallow since rejection sucks! However, if you are clear about what you need and your dating partner does not align with that, it is no longer considered dating but wasted time. Therefore, it is critical that you develop confidence to ask tough questions such as, "Are you ready for a relationship?" or "What are you looking for?"
If alignment is not present, then your absence must be.
2. If your dating partner does not have clear boundaries established and practiced with their ex.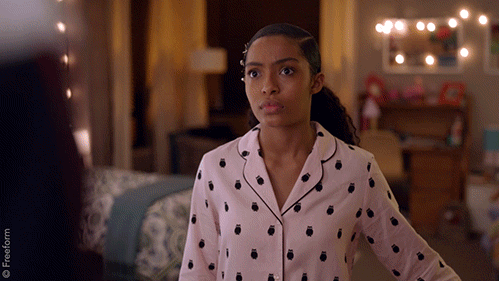 Yara Shahidi Reaction GIF by grown-ish
Giphy
No one wants to be "boo boo the fool" but if you are not careful, you can quickly find yourself in those shoes. Having boundaries with an ex lover is wise but it is sometimes not followed by many people for various reasons such as:
Being content with the flow of being in communication with them
There are still strong feelings present
If the person you are dating is not following clear boundaries from a past lover, you can quickly find yourself in a very sticky and uncomfortable situation.
Boundaries are meant to cultivate clarity and when that is lacking, you position yourself in trying to "prove your worth" in hopes that the person sees it too.
The problem with that notion is that you will never supersede the person who has an in-depth history with them. Now I am not saying that people cannot be friends with their ex, because you can. But in that friendship, it is essential that boundaries such as no physical intimacy, reminiscing about the romantic love that was once shared, and more, is being implemented.
If you are experiencing that problem now, I strongly suggest talking to your dating partner about your uneasiness regarding the interaction with their ex and pay very close attention to how they respond. If that individual is defensive about your concerns or gaslights you, then it may be a good idea to step away. If they cannot empathize where you are coming from, then it does not matter how good of a woman you are; you will never be good enough for them.
Listen, a man will never jeopardize something that he finds great value in.
3. If you feel like you are pulling teeth.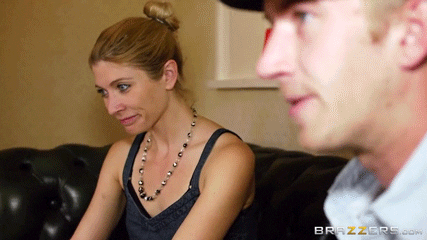 awkward dating GIF
Giphy
Pulling teeth can look like an assortment of things. But in essence, it is often depicted when the interest tends to be one-sided. If you find yourself initiating all of the conversations and dates, that is a problem. Effort is not simply a one-sided thing; it should be shared. Pursuit is beautiful when the other person signals the green light; continuously. Dating is not for lazy or bored people because it takes work. Getting to know anyone takes a lot of work and unfortunately there are people who think that the work begins when a title is established.
God loves you way too much to bring you a man who expects you to do all of the work! Save your time and energy for a person who will respect and value it.
​*Bonus Tip: If you have a non-negotiable that you have vocalized to be of extreme value to you yet it is not being honored and respected.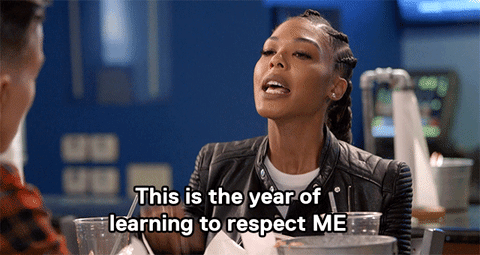 Respect GIF
Giphy
Your non-negotiable is for you and if you have certain things you hold very closely to your heart and you have vocalized it yet the person is not honoring it such as sex, moving, finances and more; then pack your emotional bags sis. This may sound very extreme but keep in mind that your non-negotiables are tied to your values and your values make up who you are. I am not saying that you have to agree with everything, because you do not, but there must be respect.
A lack of respect in dating will in fact follow in a dating relationship and marriage. Everyone is not for you and that is OK!
As you can see, dating is not super easy but it is not meant to be difficult or complicated. Therefore, it is critical that you go into dating with 3C's in mind: Contentment, Clarity, and Confidence.
Be content in being single while dating because if not, desperation will lead the way. Be clear about your values and what you are actually looking for because you can quickly spot the people who do and do not align with it. Be confident!
You are a beautiful woman and any person who does not see that does not make you beautiful as far from the truth.
For more love and relationships, features, dating tips and tricks, and marriage advice, check out xoNecole's Sex & Love section here.
Featured image by Getty Images
Keep reading...
Show less
The past year and a half has taught us that life is not fair and that many individuals have experienced deep hurt, anxiety, depression and more. The unfortunate part about life circumstances is that we do not have control over them. However, we can control how we respond to things. Positive coping mechanisms are meant to build one's resilience and redirect one's stress level. When dealing with a stressful situation, it is essential to evaluate and determine if you need to change your situation or discover a way to cope with the matter.
Various studies have spoken about two types of coping: problem-focused coping and emotion-focused coping. Problem-focused coping is when you need to change your situation such as getting rid of the cause of stress. Emotion-focused coping is when you focus on your emotions since you cannot or do not want to change the situation that is causing you stress.
After you have determined the approach in which you are going to take, the implementation of how you choose to cope begins. It is essential that you create a plan of how you decide to deal with stressful moments because it is quite easy to adopt unhealthy methods that can have a negative effect. For example, an individual may decide to binge on junk food as a way of dealing with a hard day of work or finish a bottle of wine or two as a form of dealing with rejection. Both options may seem harmless at first until one's health is in jeopardy.
As you can see, a healthy approach to coping is for your own benefit. So when and if you are experiencing stress or dealing with a difficult time, the following coping mechanisms can be effective.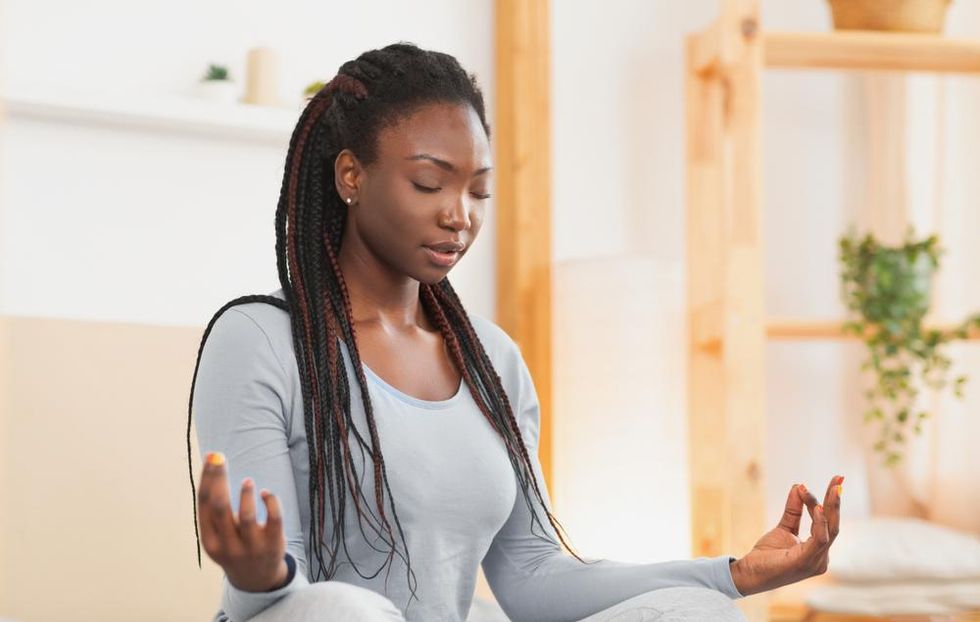 Shutterstock
Exercise (emotion-focused):
Working out releases endorphins that are "feel-good" chemicals that drastically brightens up one's mood. Working out gives you an opportunity to redirect and exhaust your stress and frustrations.
Journaling (emotion-focused):
There is something soothing about taking all of the thoughts in your head and writing them on a piece of paper. Keeping things in is not healthy. Therefore, I encourage you to write your feelings out.
Ask for help (problem-focused):
Asking for help is never easy to do but it may need to be the very first thing for you to do if the very thing that is causing you stress can be rectified once help arrives.
Implementing a positive coping mechanism into your routine takes time and it is an individualized approach. Meaning, what may work for one person may or may not work for you. Having an open mind allows you to try new coping techniques. You will be very surprised that the technique that you least thought to be helpful may be the most relieving approach.
If you are finding positive coping mechanisms ineffective, I strongly suggest that you speak with a licensed mental health professional who can be of assistance.
Are you a member of our insiders squad? Join us in the xoTribe Members Community today!
Featured image by Shutterstock
Keep reading...
Show less
In the past several months, self-care has been painted as a luxurious act that is often earned but in reality, it must be everyone's norm. You should not and do not need to earn self-care because every day should entail the care of self. Unfortunately, that is not always the case for many women due to scheduling conflicts, work, friendships/relationships, family, and additional obligations.
Part of the reason many women have had such a difficult time making time for self-care is because it is often illustrated as being a grand type of practice such as traveling, going to the spa, shopping, going out to eat and more. While all of those things are indeed self-care practices, it is essential that people keep in mind that due to the state of our world, we may not have access to all of those options or may not feel comfortable partaking in them.
With that being said, it is essential that we reframe our thinking of self-care as micro self-care.
Micro self-care takes on the approach of self-care as being feasible despite one's schedule or personal obligations. Below are some practical and feasible micro-self care practices that every woman can practice today.
Walk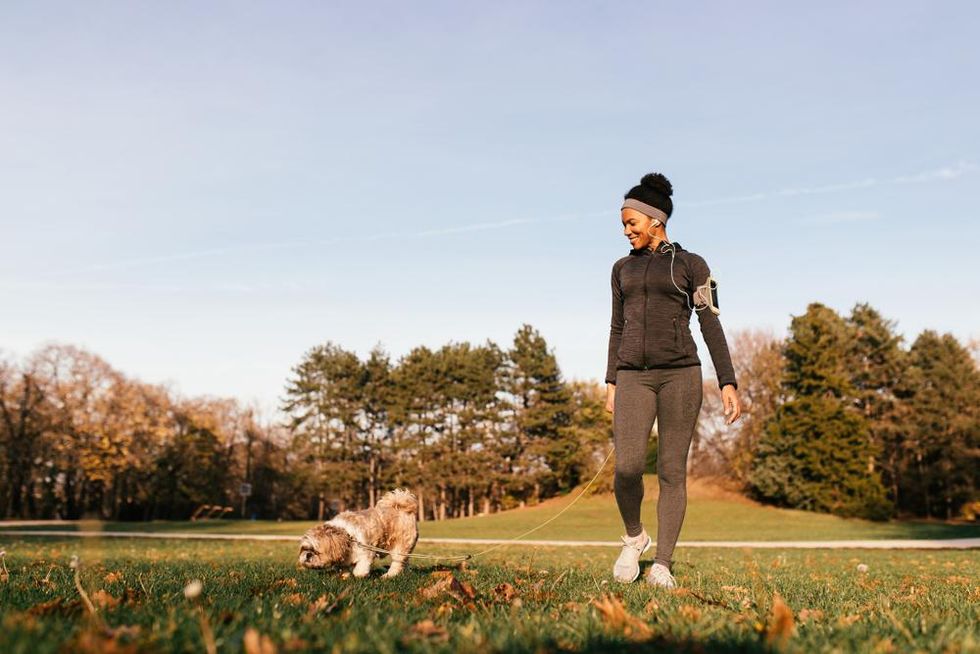 Shutterstock
A nice 20-minute walk while listening to your favorite tunes can turn your day around. Working out is not confined to the gym or with a trainer. You can go on a brisk walk and burn some calories if you cannot make it to the gym.
Breathing exercises
Breathing techniques can refocus you if you are having a stressful day. I suggest breathing in through your nose and exhaling through your mouth. Focus on your breathing and clear your mind. Doing this for just five minutes a day can bring relief throughout the day.
Coloring
Coloring is not just for kids. It is for adults too! Some of the benefits of adult coloring is:
Stress and anxiety decreases
Mindfulness occurs since are focusing on the present
You begin to think positively
Cleaning/Decluttering
Spring cleaning is not just a yearly act, it can be daily, weekly, or monthly. There is something about decluttering your space and getting rid of the things that no longer brings you joy or comfort as prophetic. Cleaning your space can create space and peace in your environment and at the time that we are in, who would not want to experience that.
Do Absolutely Nothing & Actually Rest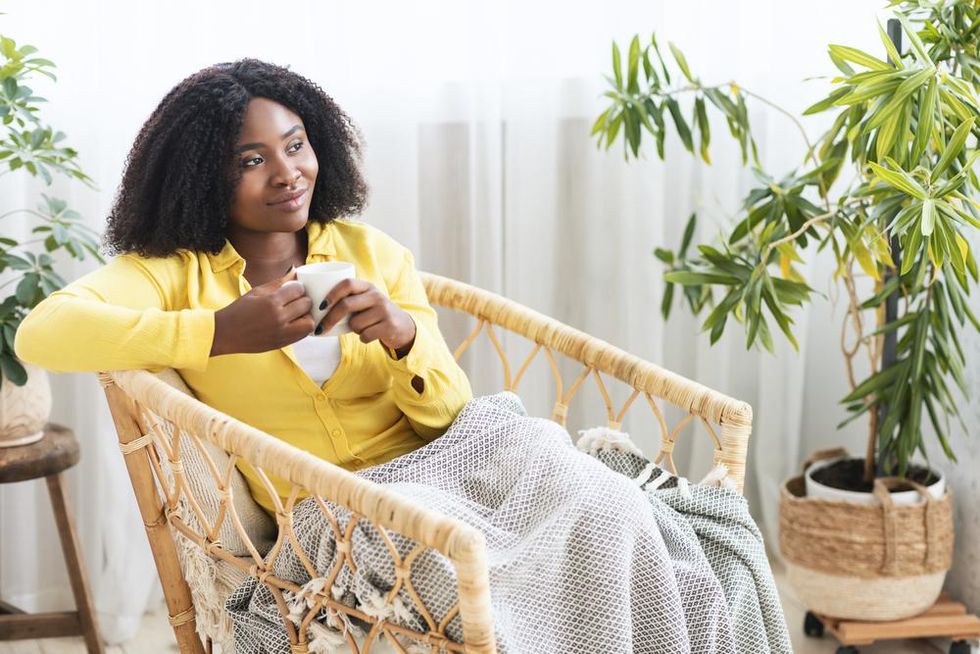 Shutterstock
For the busy woman who is usually juggling multiple projects, attending various events and meetings, this may be a bit challenging to do and that is the act of doing absolutely nothing.
When your weekly schedule is often filled with fulfilling tasks or your to-do list, doing nothing teaches your body and mind to rest. Very often people believe that if they work despite feeling exhausted that they are "ahead of the rest". However, the reality is that even though you are indeed checking off your to-do list, you are not doing quality work.
Remember, you can only do your best after experiencing a place of rest.
As you can see, some of the ways to practice micro self-care does not take much effort and it is actually practical. I challenge you to not limit yourself with the suggestions provided and explore new micro self-care practices. Now, more than ever, is the time that we shift the narrative around self-care no longer being a luxury but a part of one's daily routine.
Are you a member of our insiders squad? Join us in the xoTribe Members Community today!
Featured image by Shutterstock

Keep reading...
Show less
It is a brand new year and you know how the saying goes, "a new year, a new me" so I challenge you to bring that same energy into your dating life. Although you may not be perfect in the area of dating or have made the wisest decisions, I do believe that 2021 is the year to make an honest effort to date better. I do believe that the following habits listed below often blur our judgement of people. Therefore, if you make a conscious effort to no longer allow those things to be a part of how you date, it may lead to a fruitful experience in that area.
Dating in 2021 does not have to give you a headache. In fact, here are the dating habits we should not give power to by continuing to do it in 2021. Check them out below.
1. Allowing fear of judgement to stop you from articulating what it is you are looking for...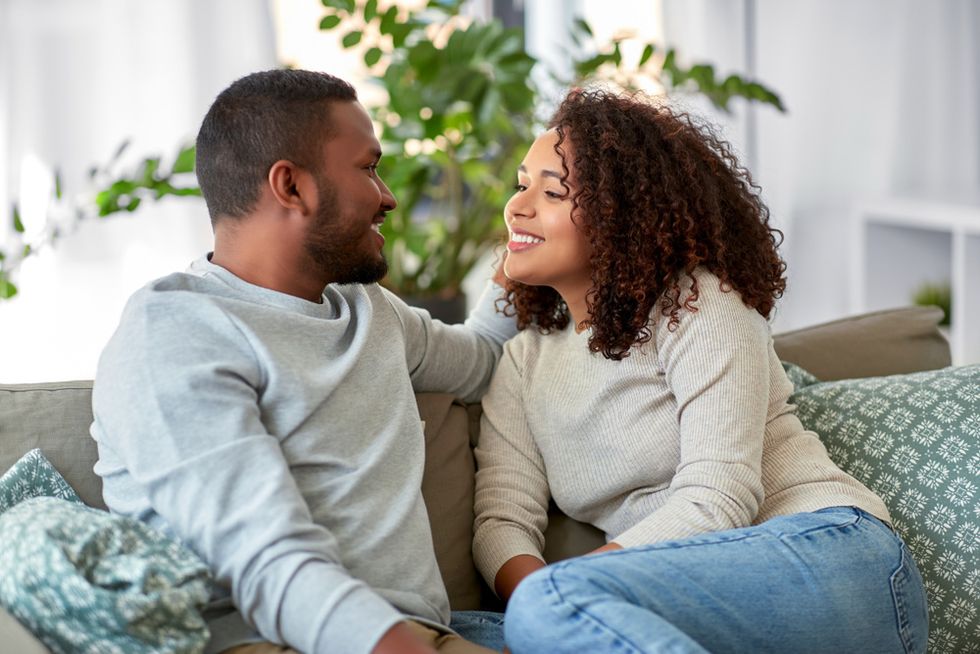 Shutterstock
Before you go into dating, you must be clear and proud of what it is you are looking for. Too often, women shy away from articulating that they are looking for a relationship because they believe it makes them look "thirsty" or desperate. The truth of the matter is that it makes you look like neither! Being unapologetic about what you want indicates maturity, self-awareness, and confidence. All of which is a part of the recipe to create a situationship-free year for 2021.
2. Limiting dates to just dinner...
Food is great and it can quickly become bae but be careful to not make those dinner dates as your only form of interaction with a potential partner. Dinner dates are fun because you get to dress up and see a potential partner in their finest attire while enjoying fine dining. However, dinner dates will not allow you to see how that individual interacts with people (other than the waiter and staff), how they handle losing a game, sense their creative side, and learn more about who they are. Dinner is great, but it is not enough.
I suggest trying the following date ideas (with social distancing) as a way to gain a better of that person:
Bowling
Painting class
Visit a zoo, museum or aquarium
Pottery class
Cooking class
Rock climbing
Axe throwing
Miniature golf
Or, if you're not ready to meet in person, you can try these virtual approaches to dating:
Virtual cooking class
Virtual online game night
Watch a documentary or movie (keep it at a reasonable length) and have a discussion
Virtual workout session
3. Texting as the only form of communication...
Being in quarantine for almost a year has had a toll on many of us. Not being able to have meaningful human interaction with our loved ones is taxing so the last thing you need this year is a pen pal during a pandemic. I do understand that talking on the phone is not for everyone and if that is you, I suggest you try FaceTime or the good old-fashioned Zoom call. Texting can become quickly complicated because you cannot always sense the person's true tone in their messaging and many people do not always feel like typing up a paragraph to answer that "tell me about yourself" question.
Therefore, a phone conversation, FaceTime or Zoom call, can allow people to effectively convey their thoughts and it will provide the listener with a better sense of who that person is.
4. Situationships being the norm...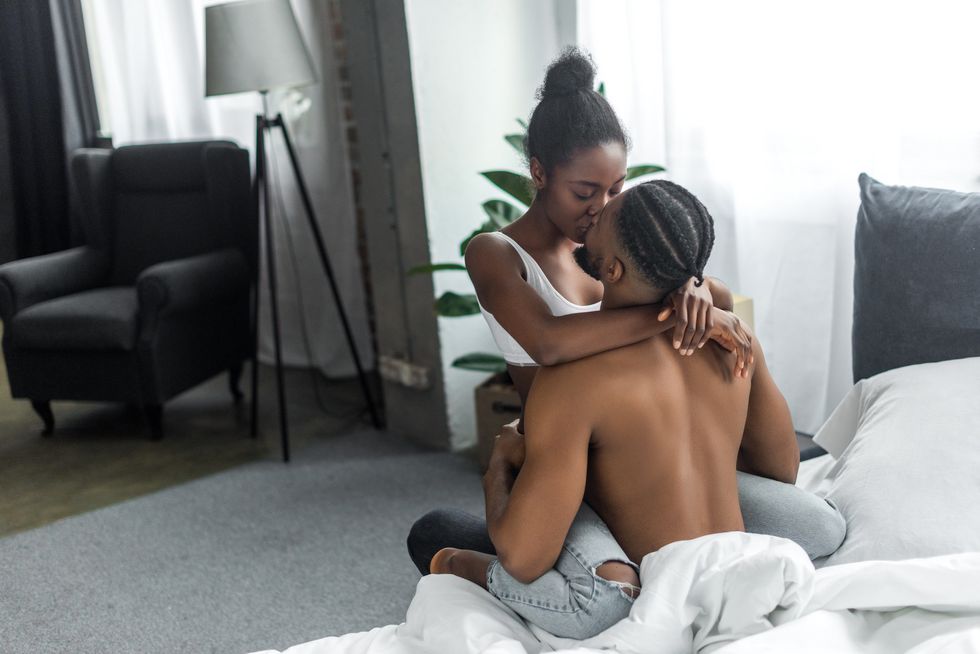 Shutterstock
There is way too much life to live to waste your time trying to convince an individual to commit to you in a relationship IF you have been acting like you are already in one. For many, 2020 taught people the value of time and how important it is for it not to be wasted. Situationships will waste your time if that is not what you ideally want. You can have an amazing luxurious dating experience with that person but after a period of time, you can't help but ask yourself, is this what I am worthy of? If you desire a title and commitment, do not settle or compromise yourself in that area.
Despite how frustrating dating can be, it is critical that you keep in mind that asking for something beyond a situationship is not doing the most! If someone says different, then inform them that it is considered the most with the wrong individual. If you do not want confusion in the area of dating to be your portion in 2021, I suggest you try the following tips listed above.
Cheers to productive and fruitful dating experience in 2021.
Are you a member of our insiders squad? Join us in the xoTribe Members Community today!
Featured image by Shutterstock
Keep reading...
Show less
I must admit that I am a busy-body by nature. I am often listening to someone's podcast, a YouTube video, working on a blog, re-visiting my fitness goals for the week, attending someone's virtual event geared to personal development and the list can go on and on. While being busy has its advantages, it is critical to point out the disadvantages that come with it.
Since the start of the pandemic, I have noticed an influx of conversations urging individuals to be productive during this quarantine and I admit, I was one of them. But over time, my beliefs towards that push has drastically changed. While I still believe that being in quarantine is a great time to launch new ventures, build or grow a business, write a book, pay off that debt or work on that website, it is important to normalize the focus on surviving in the midst of the pandemic.
Survival may look different for various individuals. It may be going back to therapy or distancing yourself from that project to just breathe; and for others, it may be to take each day at a time. We must remember that the cause of the quarantine is due to COVID-19 and as a result, we must be sensitive that this is not an easy time for everyone. In fact, my personal theme during this time period has been to extend myself grace and I implore you to do the same with yourself.
During this unprecedented time, many of us are trying to survive so if you have not produced a book, paid off your debt(s), launched a business or checked an item off from your 'to-do' list, it is OK.
Social media has created an unrealistic expectation of what it means to thrive during this pandemic. That has caused many individuals to fall deep in depression and grow in their insecurities because they are overly focused on thriving when the goal should be to survive. 2020 was not just consumed with COVID-19 cases, there has been a heightened amount of unplanned deaths, murders and racial tension this year. All of which has been extremely taxing on many of our mental health. Therefore, it is essential that people are continually reminded that it is OK to focus on your sanity.
If you are struggling in the area of investing in your mental health and overall well-being, I suggest that you do the following: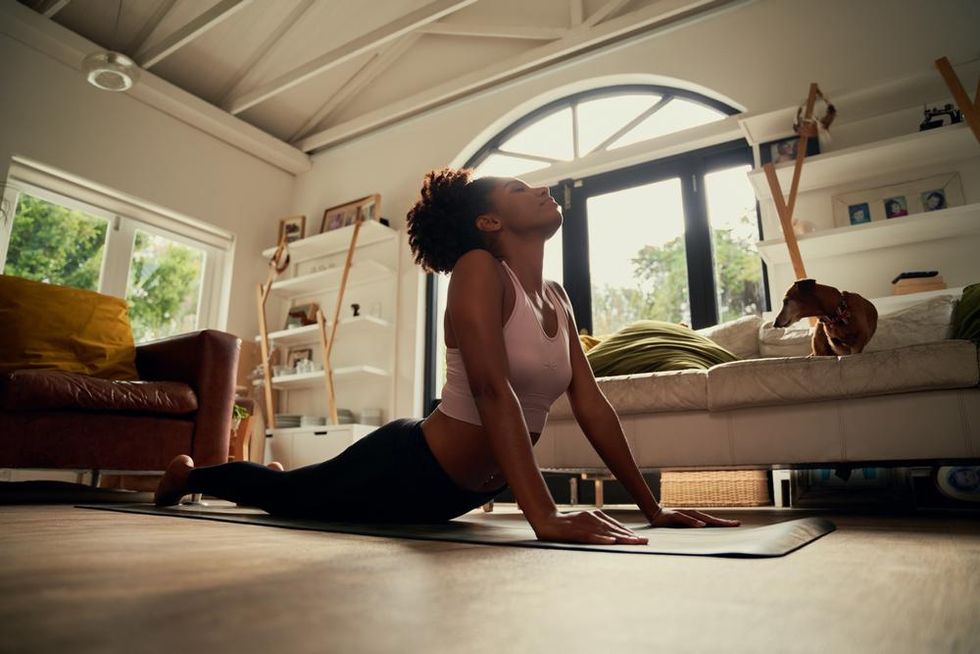 Shutterstock
Find a therapist. Therapy For Black Girls is an excellent place to start.
Go on a walk.
Journal.
Read a fun or thought-provoking book.
Try new recipes to cook.
Connect or reconnect with loved ones.
Turn off the news and/or deactivate your social media platforms.
As you can see, the investment of self may not always birth an item or venture of some sort but in the end it can birth a healthier you.
Now, I am not saying that the production of books, businesses, websites, promotions and more are bad things. Those achievements are amazing and I salute those who have accomplished those things. However, I equally salute those who have successfully made the decision to get through each day alive. That is the biggest achievement that I believe that any person can make during this time.
For many of us, we have grown up hearing the saying, "You cannot pour from an empty cup." Could it be that this pandemic has forced many of us to take a pause from our busy lives to rest and refill our cup?
Are you a member of our insiders squad? Join us in the xoTribe Members Community today!
Featured image by Stratford Productions/Shutterstock

Keep reading...
Show less
Situationships are often painted as an innocent act between two individuals who have feelings for one another. However, they are actually dangerous because of the chaos and suppression of needs that occurs. Before I go on to share why situationships are dangerous, it is essential to first define it.
A situationship is when two individuals act like they are in a relationship with a title but are not. Situationships often become messy because one individual usually wants more while the other person is stalling. Not only are situationships messy, being in a situationship is very dangerous and here are three reasons why.
Situationships can kill your confidence.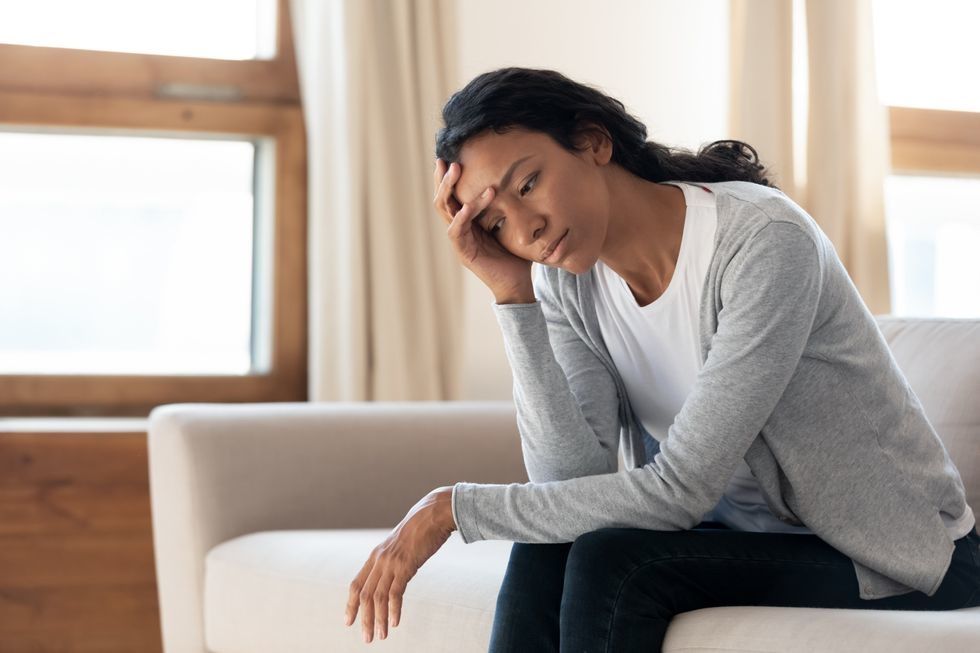 Shutterstock
Being in a situationship is not something that people strive to achieve as it relates to their love life. It is human nature to desire companionship, but God did not create us to experience half of what we rightfully deserve: a commitment. Somewhere down the line, the "talking stage" has been prolonged to be the norm and many individuals are made to believe that giving their all in those circumstances is the way to go. Unfortunately, that understanding can cloud one's judgement and allow them to subconsciously believe that this is the best that they can get as it relates to dating.

There was a time where I was involved in various situationships for long periods of time. I settled for acting like a girlfriend without the title, and there were many instances in which I had to "convince" a man that I was "worthy" of a girlfriend title. Whenever the man would give me an excuse as to why he was not ready for a relationship after months—sometimes a year—of dating, I found a way to convince myself that he was right.
What I thought was a gesture of understanding was actually my poor self-esteem coming to light, and the longer I stayed with the guy, the more I believed that I was not worthy to be loved the way that I deeply desired.
Situationships rob you from experiencing healthy love.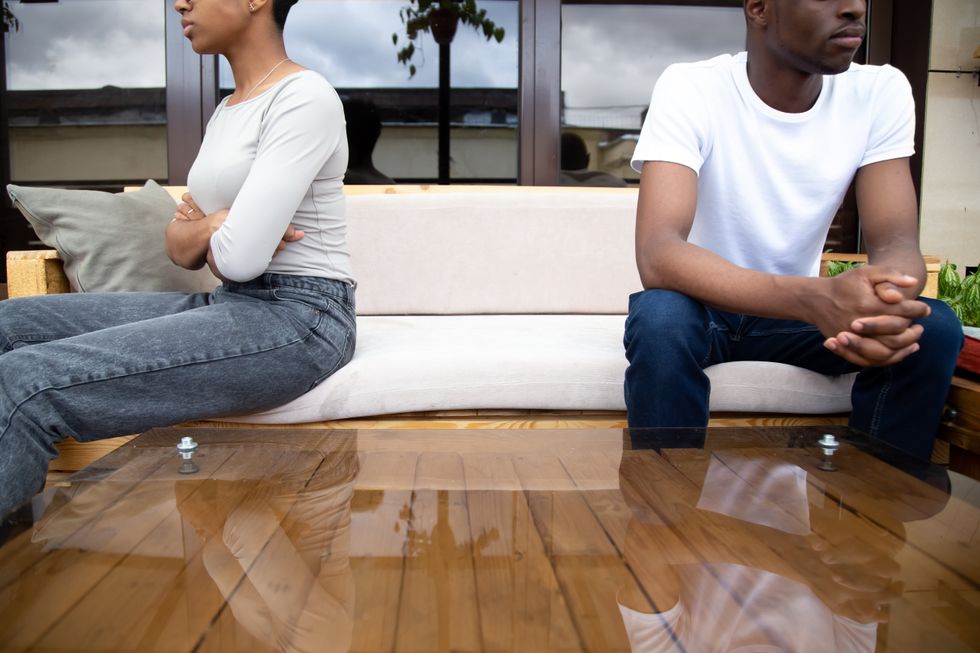 Shutterstock
One of the biggest issues we have with dating and relationships is that we often glamorize "struggle love". I find the notion to embrace it to be extremely toxic because healthy love does and can exist. When you subject yourself to situationships, you rob yourself from experiencing a healthy pursuit, dating experiences and respect.
Despite popular belief, a man that is OK with a situationship does not respect you and he is actually hindering you from experiencing something healthy. They deprive you from the experience of the healthy process of love and partnership, and as a result, many people escape from it (by the grace of God) damaged, deeply hurt, insecure, and with an unbelief of love.
So ladies, the next time you meet a guy and, as you continue to get to know him for months, you begin to feel like you are at a standstill, remember this: If a man walks into a car dealership and sees the car of his dreams, he will not leave the dealership without that car. Why? Because he values it so much that he does not want anyone else to own it. Notice that there is no time wasting, nor dragging of his feet about whether or not he wants the car, and he is not disrespectful to the car dealer.
In essence, men respect what they value, and if he does not value you enough to give you a title then it goes back to his level of respect for you.
Situationships make you miss out on meeting good people.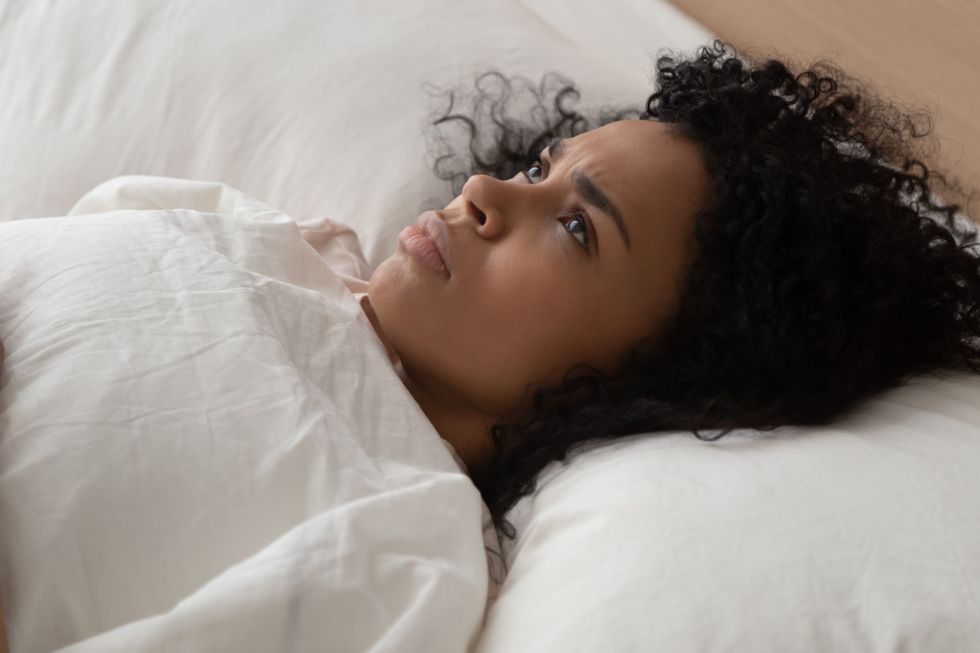 Shutterstock
If none of the points mentioned above grabs your attention, I hope this point does: Being in a situationship with a person who is unsure of what they want will hinder you from getting what you deserve from someone better. Remember, being in a situationship is not just only emotionally and mentally draining, it can take you out of position from meeting a man who actually wants and is ready to commit. Think about it, if you are spending all of your weekends with temporary bae who has no plans on moving past the temporary stage, you can actually miss out on events, spaces, and environments in which you can meet a man who is ready for the same things you are.
This even goes for date nights with that unofficial bae. Did you ever think that while he is wining and dining you at that fancy restaurant, someone there might be admiring your beauty and wishing that you were not single because they assume that you are out with a significant other? Unfortunately, many women may have been in those situations without ever knowing.
As you can see, situationships can be very messy and will rob you from the commitment that you deeply desire. If you are currently in one and truthfully know that is something you no longer want, I strongly suggest that you make a decision to yourself first and declare that you deserve more because you really do!
Are you a member of our insiders squad? Join us in the xoTribe Members Community today!
Featured image by Shutterstock
Keep reading...
Show less