There are two songs by Mya that will always and forever be my jams. This first one is "Fallen" (that track is still fire!). Yeah, she was basically a stalker in the video, but we'll chalk that up to artistic direction and let it slide. Then there's "The Best of Me" (the original and the remix). "Oh no, I can't let you get the best of me/Even tho, deep inside, somethin's dyin' to see/How you flow out them clothes then you put it on me/Feelings comin' on strong. I know that it's wrong. I can't let you get the best of me".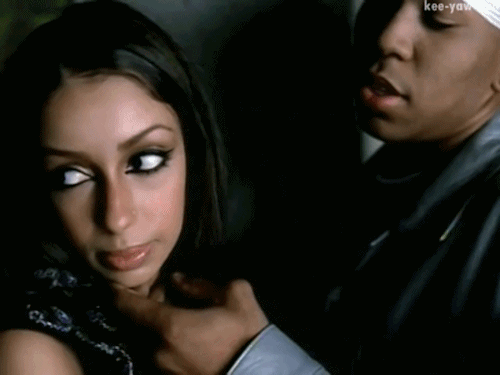 thumbs.gfycat.com
That? That right there? It's oh-so-fitting for the points that I'm about to make. I think every single person reading this (whether they choose to admit it or not) has settled far more than they ever intended to. Settled when it came to their career. Settled when it came to their relationships (both romantic as well as platonic). Even settled when it came to their overall standards and expectations. And shoot, where did it get us? Right where writer Maureen Dowd once told us that it would—"The minute you settle for less than you deserve, you get even less than you settled for." (Ain't that the truth?!)

And why do so many of us settle? Because we don't remember some truths about life and ourselves when it comes to making certain types of choices. And when the truth isn't what's guiding you, some form of deception is bound to take over. When that happens, literally, all hell breaks loose.
Let's do something about that today so that the truth of what you're deserving of can finally and fully set you free!
Want more stories like this? Sign up for our newsletter here and check out the related reads below:
Your Self Worth Determines Your Net Worth
Know Your Worth: When Is It Time To Walk Away?
How To Get Your Confidence Back When It's Slippin'
Knowing Your Self-Worth Is The Ultimate F*ckboy Repellent
Featured image by Getty Images