---
So, let's get real about quarantine hair. For many of us, most days have NOT been pretty. Between dealing with job uncertainties, making sure you're "staying safe" and not catching the Rona, or dealing with the 24-hour news cycle of horror: taking care of one's hair is typically last on the list of things to worry about during a pandemic. However, when dealing with black women's hair (especially natural hair), quarantine or no quarantine, our hair requires serious maintenance. Otherwise, cue the matting, tangling and looking a hot MESS!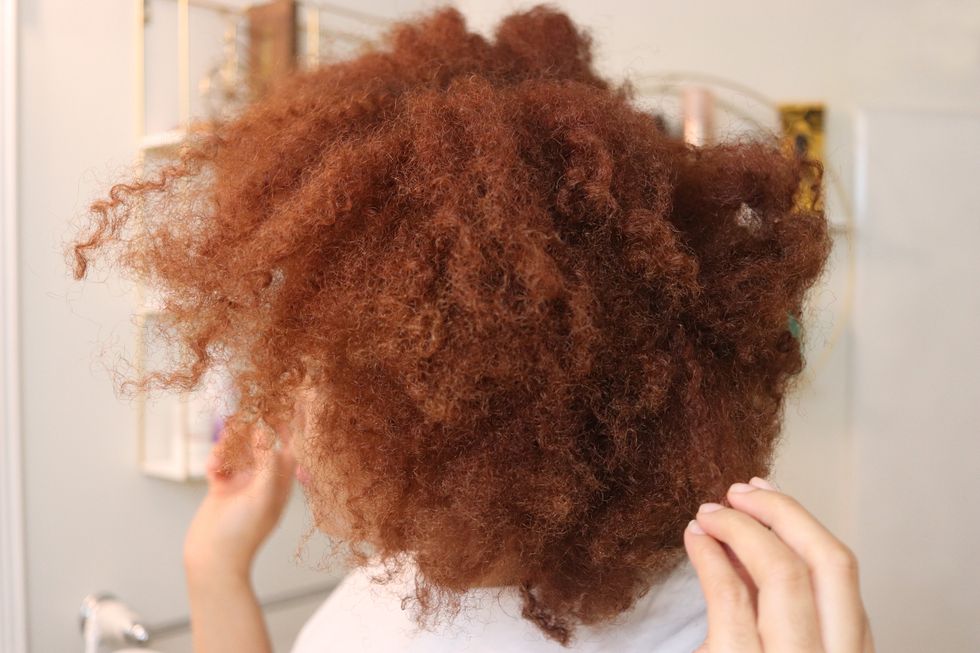 Before
Annisa LiMara/xoNecole
And if you had hair length goals, kiss that goodbye because dry, unkept, breaking-all-the-time hair is NOT growing. Period. Thankfully, I've found that the upkeep of my hair is a form of self-care and that has allowed me to feel some sense of normalcy. Plus, if you stay ready, you don't ever have to get ready.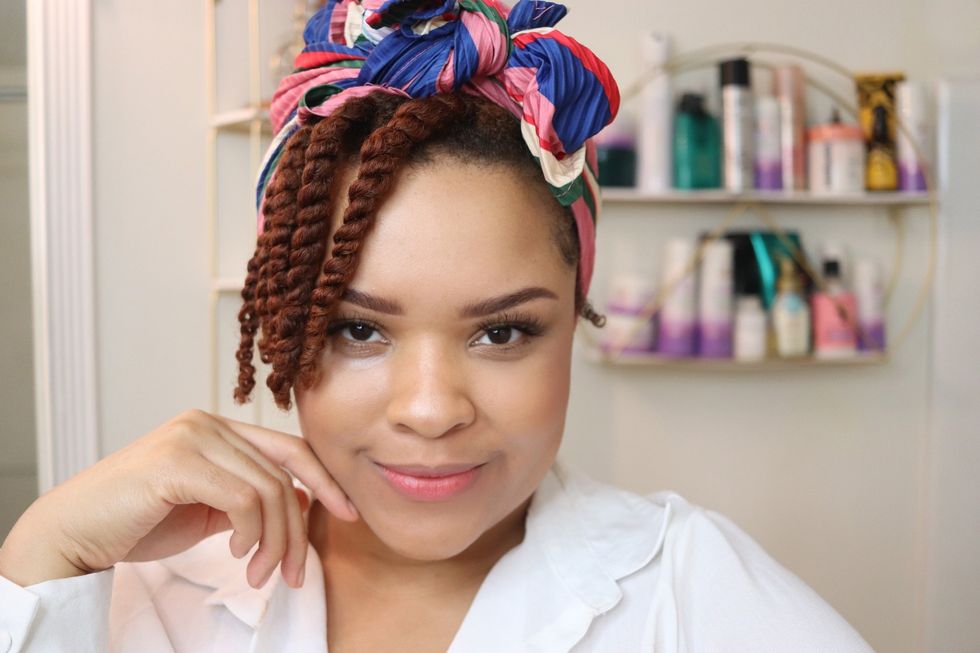 After
Annisa LiMara/xoNecole
Here is the easiest way to take care of your natural hair: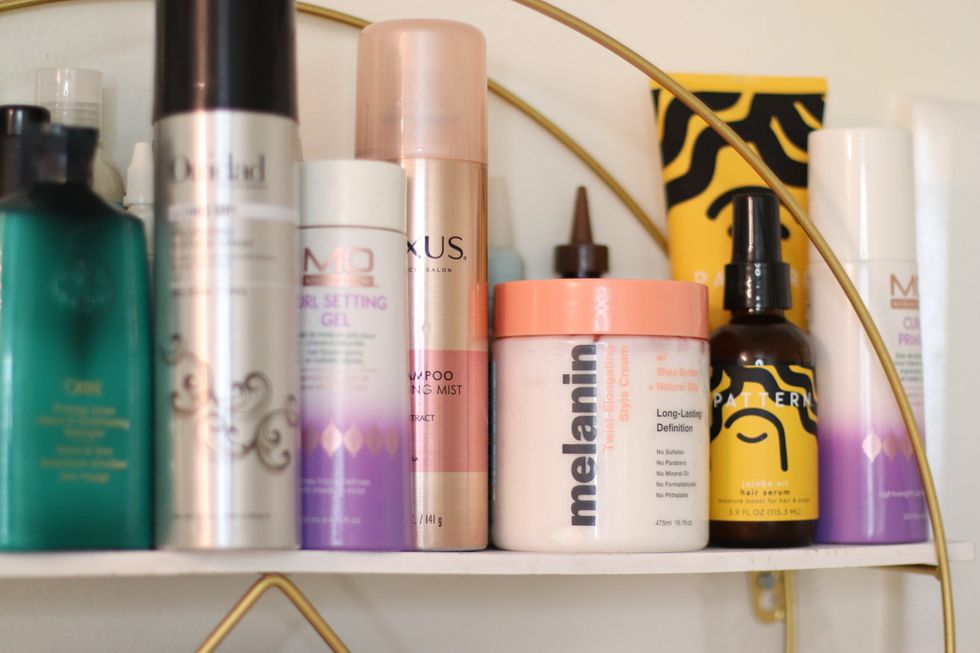 Annisa LiMara/xoNecole
First things first, get your entire arsenal of hair products from shampoos to masques, and gels to serums because if you've gone days or weeks without doing anything under your bonnet or scarf, buckle up. It's gonna be a long middle of the night (for those of us that have no sense of time currently).
All of the products I use are water-based which means it's going to provide the extra hydration I need after neglecting my hair for the first weeks of self-quarantining. Find what works for you and stick with it. Buying new products right now isn't necessary unless you're in dire need and thankfully most, if not all, hair companies are still thriving because they know WE NEED OUR HAIR TO LOOK RIGHT and we will pay to do so (some are even risking their lives)!
During a time like this, twists (a twist out) are the best style for natural hair that I've found. Twists are protective, low-maintenance and versatile. From mini twists to chunky twists to even marley twists, they are easy on the hands and even though they take some time to install, they can last for weeks or even months. In order to achieve this style, first you must pre-poo, wash, deep condition and then, detangle and style.
After letting my hair sit for weeks, detangling required a little more patience so here are the steps to easily detangle and twist: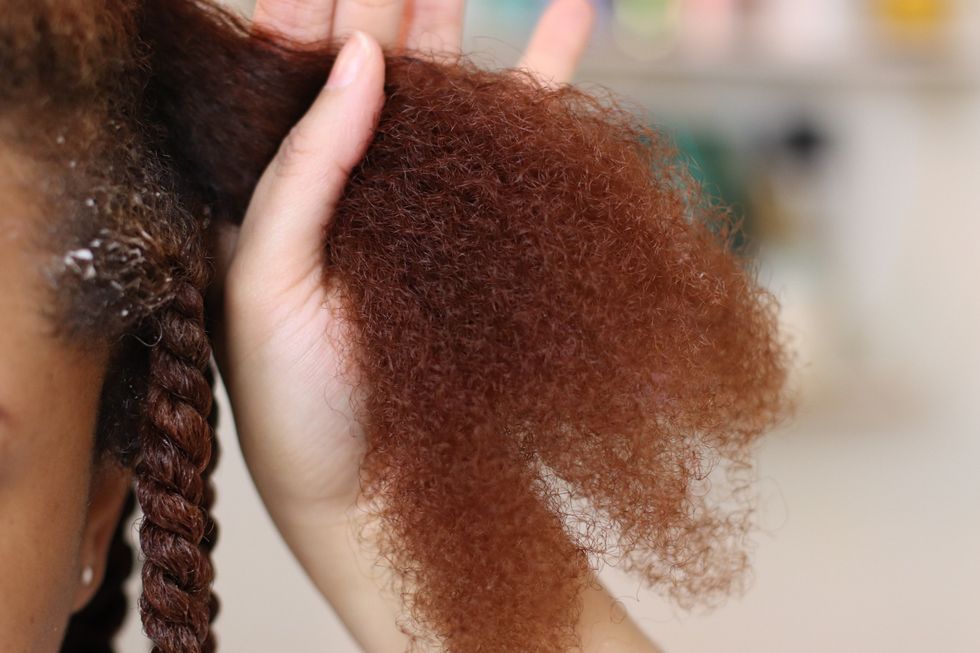 Annisa LiMara/xoNecole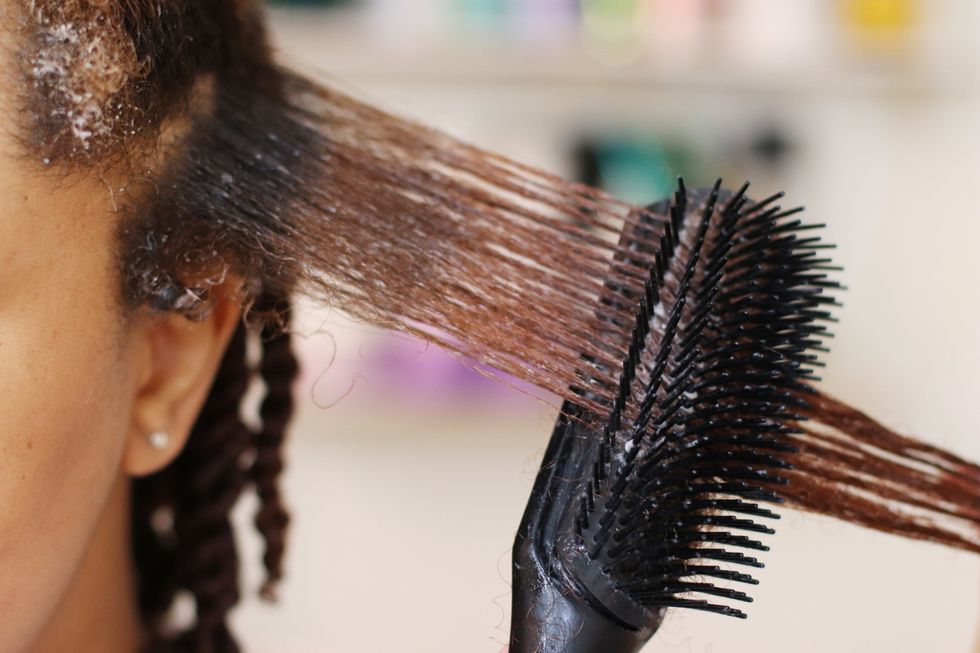 Annisa LiMara/xoNecole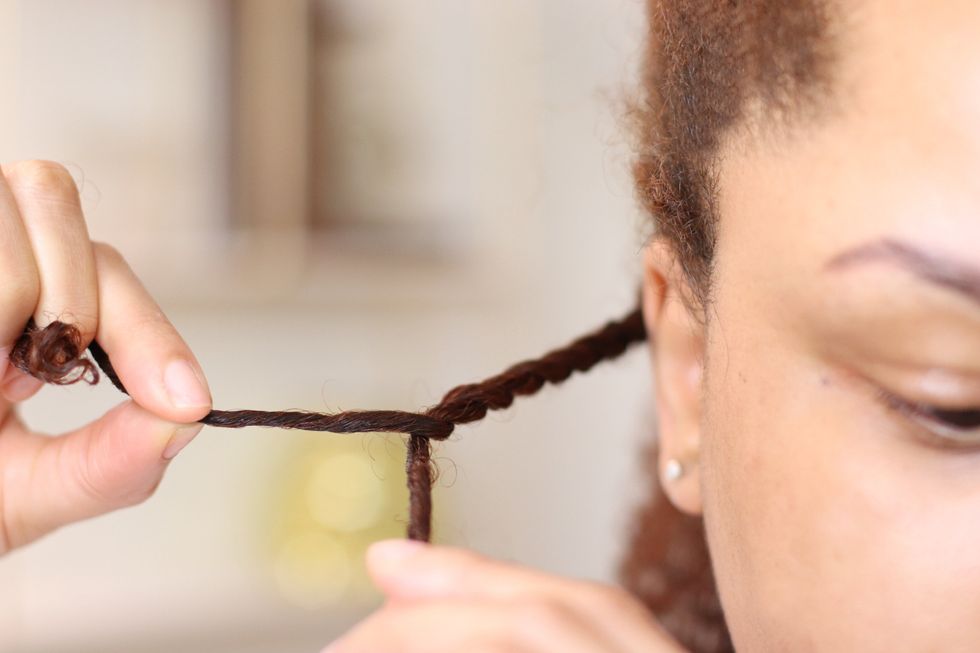 Annisa LiMara/xoNecole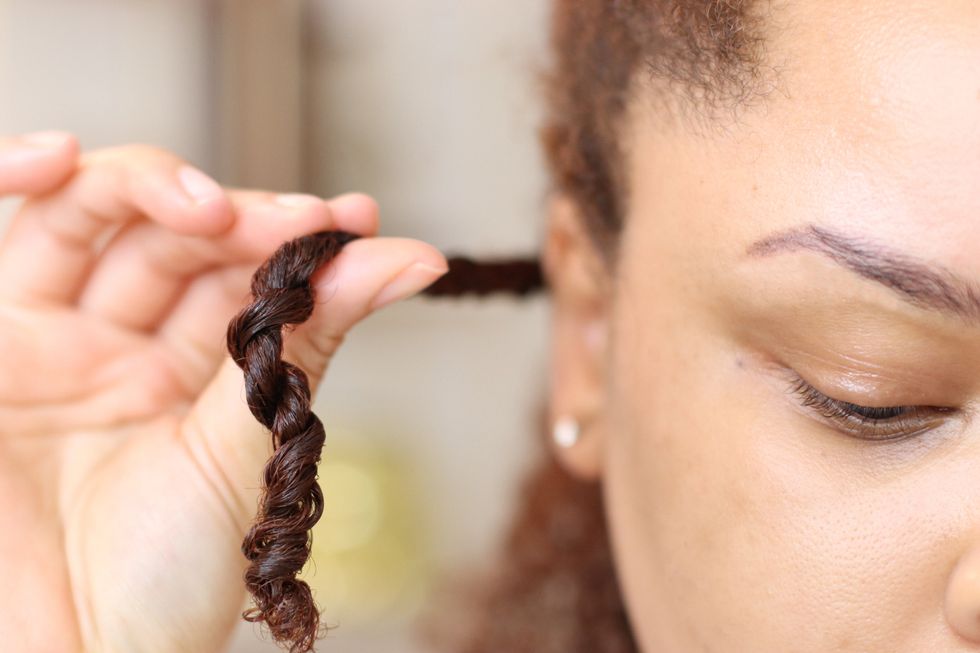 Annisa LiMara/xoNecole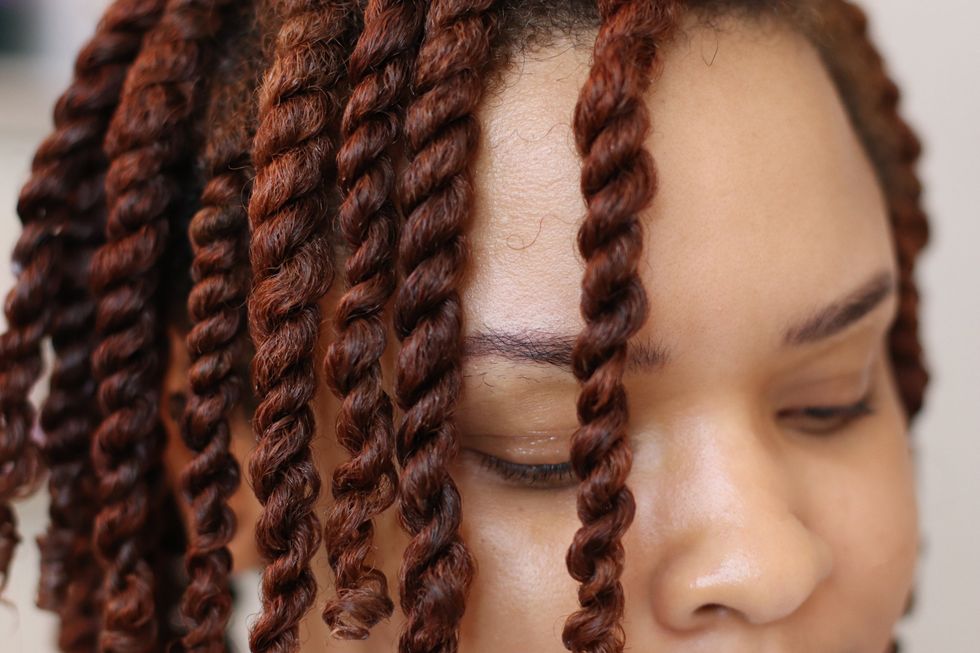 Annisa LiMara/xoNecole
Section off damp hair, starting from the back, and rewet hair with water bottle.
Spray hair with leave-in conditioner, apply an anti-breakage serum and then apply your styler (cream or gel). Tip: I personally used a cream so that when I'm ready to take my twists down, it's more pliable.
Next, use a denman or detangle brush to thoroughly detangle section and prep for twists.
Twist hair into 1- or 2-inch sections. Twist your hair all the way down and finger curl at the ends.
Once all of your hair is twisted, sit under the hair dryer to decrease shrinkage.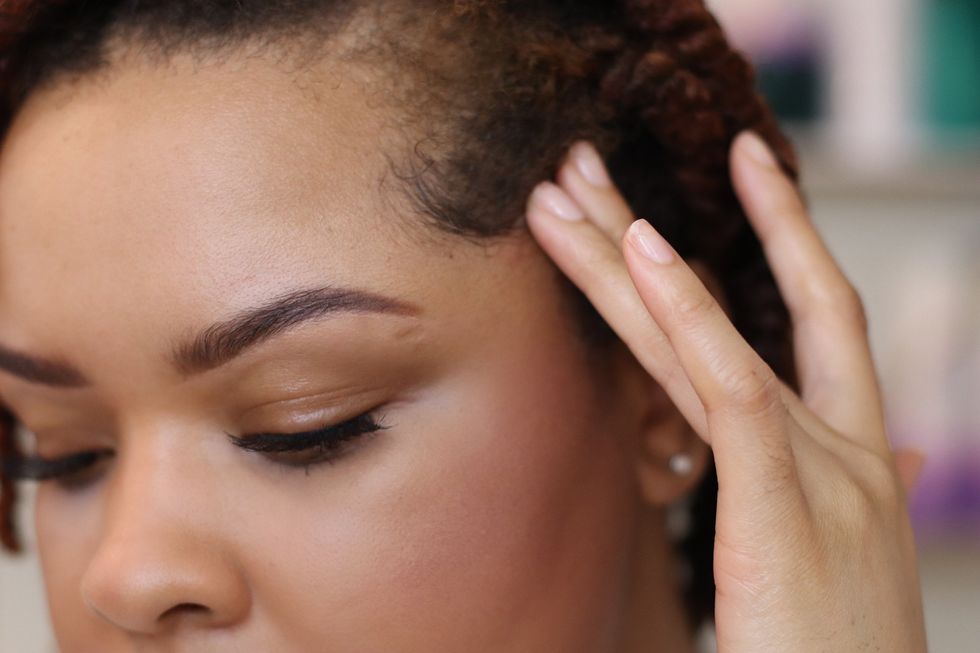 Annisa LiMara/xoNecole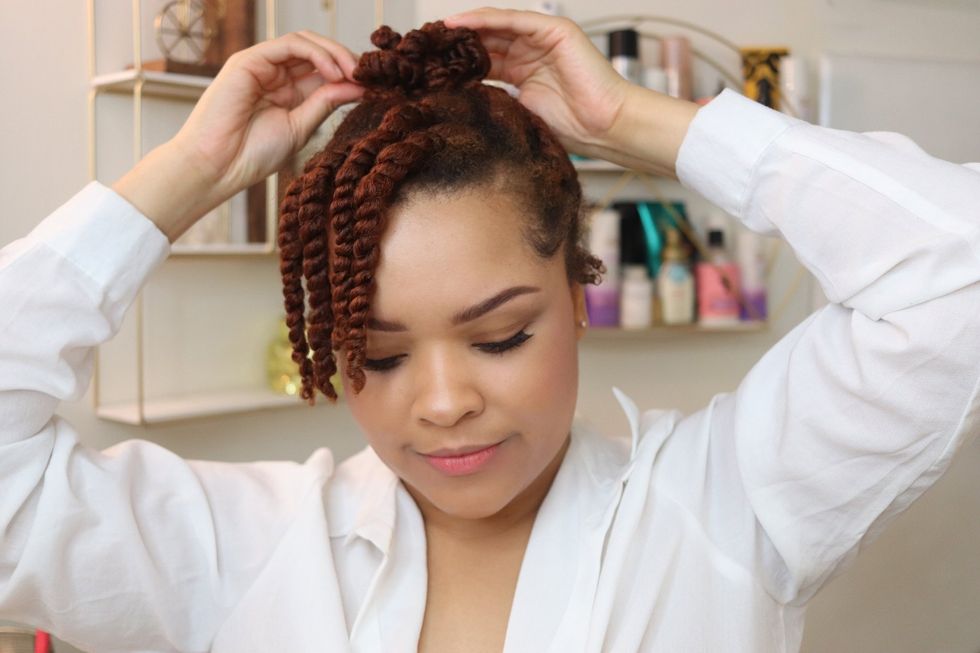 Annisa LiMara/xoNecole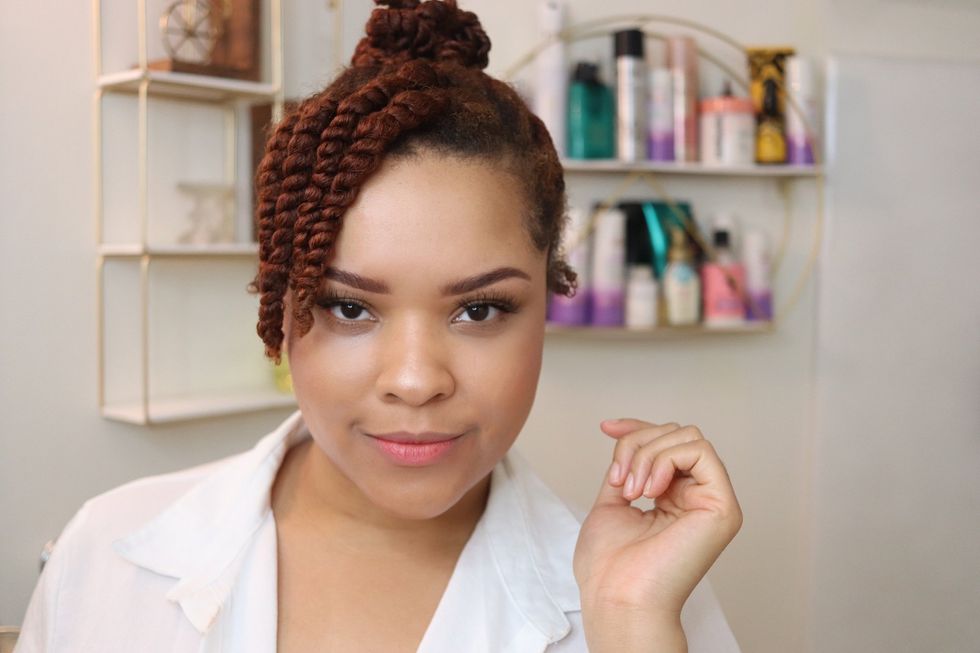 Annisa LiMara/xoNecole
After your twists are thoroughly dry (do not play yourself with damp twists, sis) and apply your favorite edge control, style your hair however you see fit. I typically wear my twists in a bun (or two space buns) with a few hanging in the front. Remember, the smaller the twists, the longer they last, and medium twists are perfect for a twist out after a few weeks. Again, we are looking for versatility, folks!
For additional styling, I'll leave the front out and throw on a cute scarf and leave it as is which can usually last up to two weeks. It's low-maintenance, zero commitment, versatile and still cute enough for any Zoom meeting or virtual "girls' night". It's also practical if you have to go out for essentials; just throw your mask on and leave your hair out or throw a wig on or hat to protect it if you're out in public.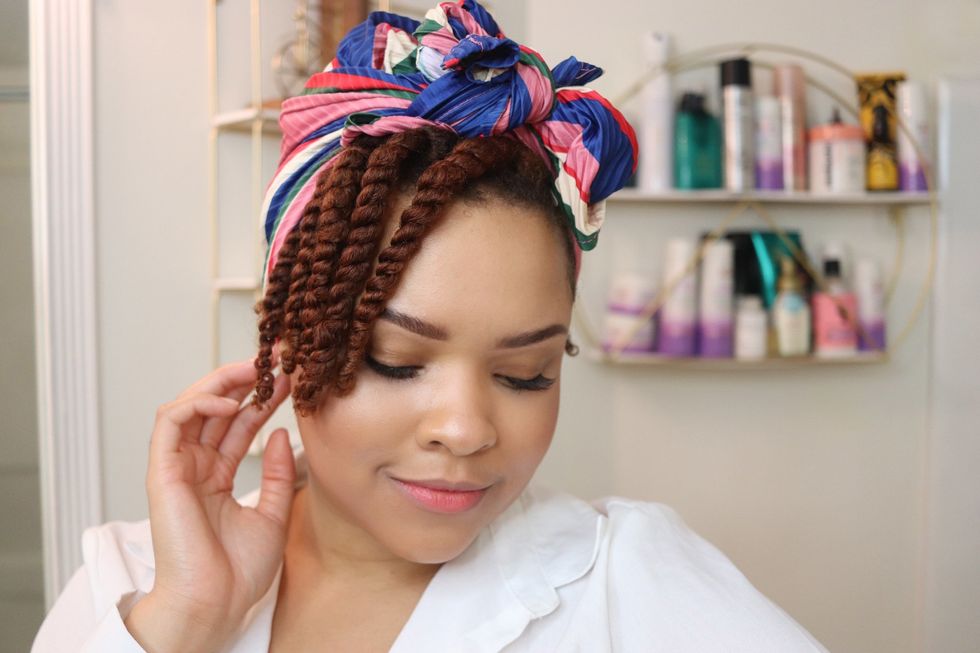 Annisa LiMara/xoNecole
For daily maintenance. just spray with a conditioning hair refresher spray, seal with a light oil and touch up your edges from time to time...that's it. Right now, it is all about convenience and leaving your hair ALONE. That's the best way to keep your hair from looking crazy and taking care of it at the same time, plus it makes length retention even easier if that's your goal.

Bottom line, as we move into a more digital world, we still have to face ourselves and others, so I'd rather do it without the hassle of "doing my hair" everyday. Because in the words of Sweet Brown, ain't nobody got time for that!
Do you have a beauty, wellness or self-care find that you've tried recently and want to share your experience? Join the xoTribe members community to connect with other beauty lovers and share your wins with the tribe.
Featured image by Annisa LiMara/xoNecole