---
Upon learning that New York's governor issued a stay-at-home order, one of my first concerns was what I saw many Black women fretting about on Twitter and in the last-minute lines at the hair store: Wtf will I do with my hair with no access to my hairstylist for an indefinite amount of time? I wasn't worried about having a style per se. I was more concerned about having access to the professional eyes, hands, and treatments that keep my hair healthy. You see, I have 4C natural hair and while I do adore it, baby girl is very high-maintenance. I also had a bad breakage experience about a year ago due to stress, stress, and mo' stress. I've dealt with anxiety almost my entire life and when things get really thick for me, it has historically shown up and shown out in my hair thinning in certain areas.
COVID-19 shaking up the whole country's employment status certainly files itself in that category of stress — partially because I've been laid off three times before the age of 28, so job security is a soft spot for me that I tend to unhealthily fixate on. Since I could smell the anxiety and stress burning a smoke cloud up the road toward me, I pressed the gas lickety-split on different therapy techniques and self-care regimens I've learned. First things first?
So many candles from Target, the attendants probably thought I was hosting a seance — and virtual appointments scheduled with my hairstylist.
That's right. While I do miss visits with my nail tech and masseuse, there's no service entrepreneur I have a closer relationship with than my hairstylist, Astariea "Star" Martin. She helped me transition into natural hair almost a decade ago, encouraged me to love my 4C curl pattern (a hair type she shares btw, which def helps), and one of the things I love most about her is how easily she can explain the science of hair to a mostly clueless person like me.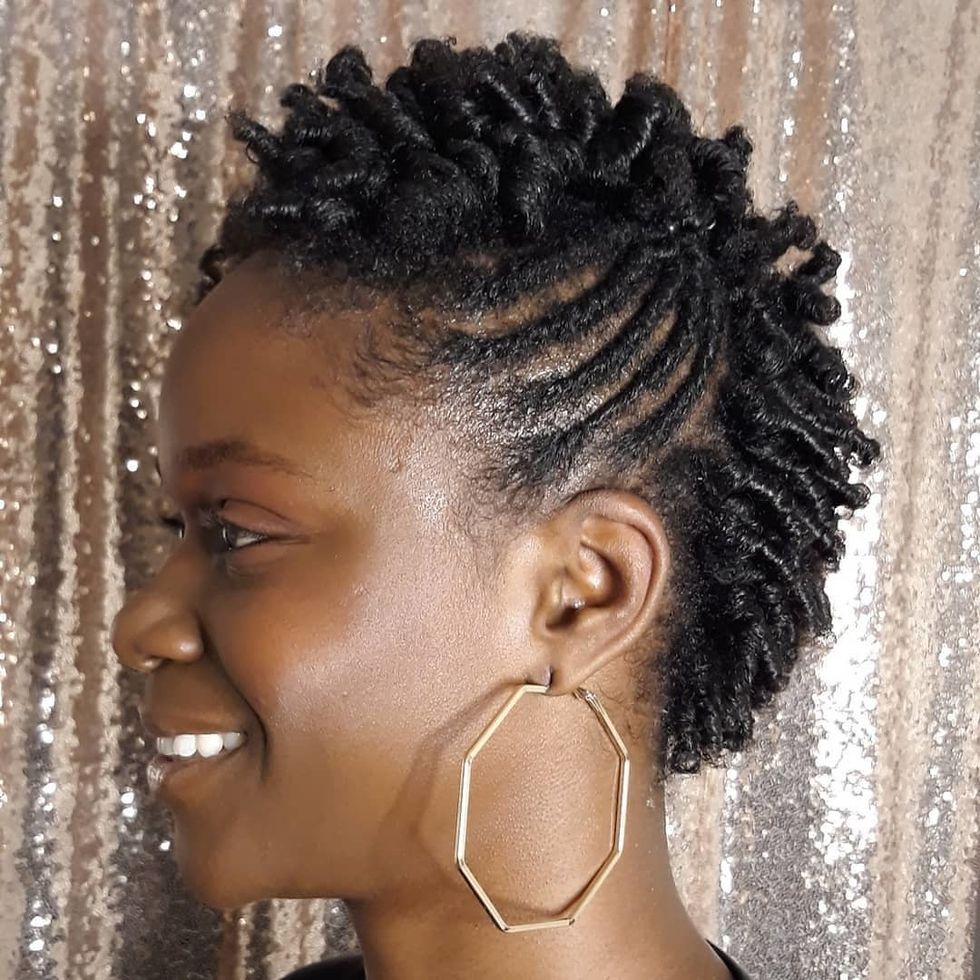 Just when I started to panic about potentially reversing all the hard work she's put into my hair, Star texted me just to see how I was holding up. Not to inquire about my hair. She hit me up just to ask about me and honestly, she was that way long before New York made headlines as the epicenter of this pandemic. Finding a stylist who actually views me as more than just one more head and cha-ching on the CashApp has been a godsend in many ways. Her kind text reminded me that we've built up a strong enough rapport over the years for me to trust her to simply view my hair on a video chat and glean exactly what I need to be doing or not doing with it. It's also not lost on me that with hair care services being shut down completely all over the country, her business has undoubtedly been affected.
Thus, my bright idea for a paid video consultation was born.
The consultation, of course, began with Star encouraging me to calm down with all the worrying I was doing about my hair and a few ki-kis about this and that. Then, I showed her the different parts of my head that have been trouble areas in the past. Hearing her confirm that my thick lil' 'fro is indeed in a healthy spot was the relief I needed but that isn't even what made our video conference peak beneficial. She reviewed every single product that I've been using or thinking about using (which included me reading the most prominent ingredients on the label), and helped me create an entire monthly regimen for my normal-to-medium porosity hair.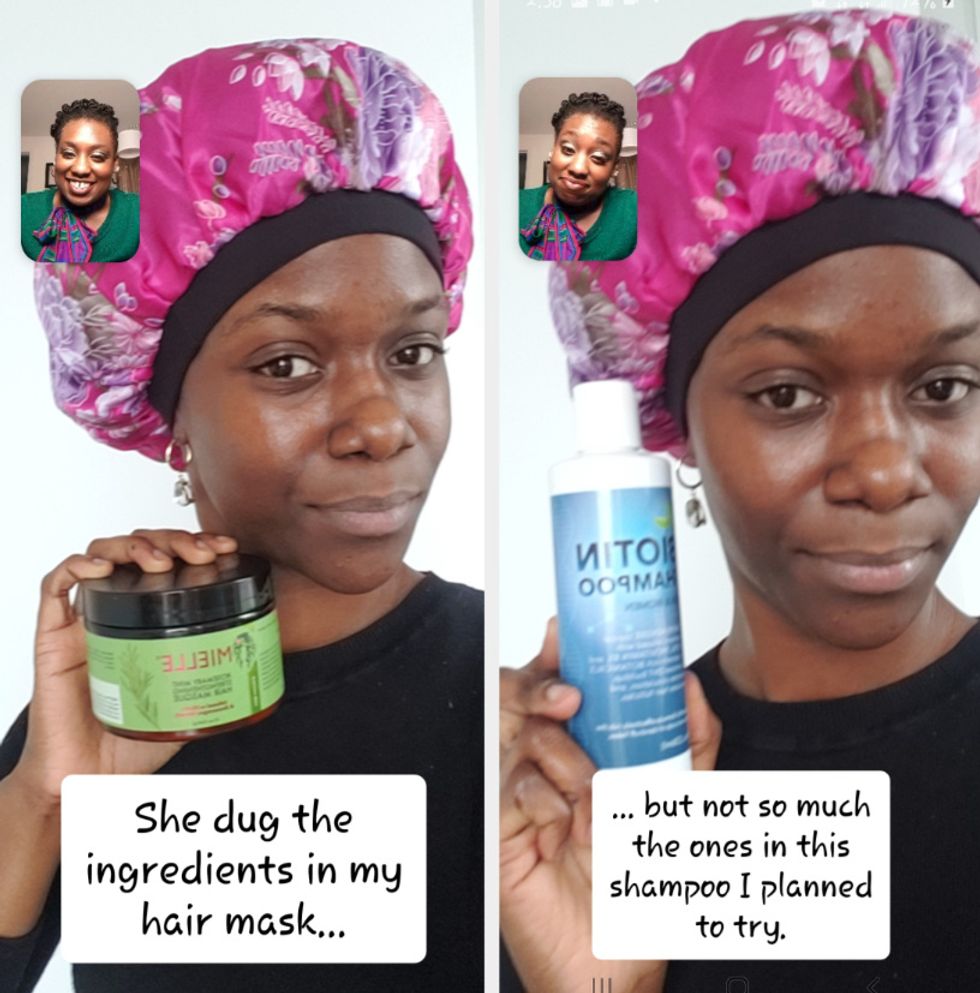 Marquaysa Battle
Star also gave me a few cute cocktail recipes I could use to strengthen my hair until she and my mane are reunited. I especially appreciated the moisturizing mix which is basically my favorite spray-on leave-in conditioner, rosewater, and lavender oil — all of which I already owned, except for the rosewater which I needed to re-up on. I simply told her what I had in my cabinets and she recommended the mix based on that. Easy peasy.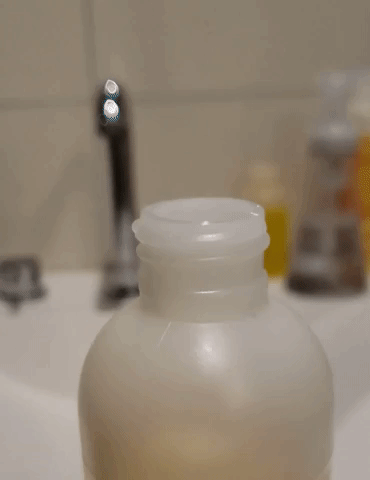 Marquaysa Battle
When I say I VALUE this woman?! Sometimes, I feel so lost with styling and caring for my natural hair, particularly since I'm at the 'awkward length' stage where it's too long for some things and too short for others. This leads me to worry about it constantly. Sis calmed me down (which is honestly half the battle) and empowered me to manage my hair on my own with a step-by-step plan. I've been writing about beauty and Black women for years but I still unabashedly prefer a lil' more hand-holding on my hair journey. There are enough Black beauty salon horror stories in my past (and maybe yours) to justify me stanning a stylist who doesn't mind communicating with me about every little thing concerning my hair. If I need to cut, you're not just taking a pair of scissors to my head. Imma need to know how much we're talking and why. If my hair is breaking off, just break it to me plainly and help nurse it back to health, not style around it. If all that sounds like a given, let me assure you that it's not always.
Some stylists prefer to withhold key information, often out of fear that you may become so knowledgeable that you won't need them anymore.
Thankfully, Star and other stylists like her — because more do exist — understand that when it comes to the client and the professional, it has to be a team effort. The client is the person who spends the most time with their hair, so it's really important to equip them with all the knowledge of their unique hair needs plus the products and practices that work for it. This way, on the blessed day when we pop back into their chair, we've not undone all their glorious work. A very dope piece of advice I noted from her was the reminder to not look at doing my hair as a chore (which I often do) but to reframe it in my mind as another self-care process. Hair shouldn't be a source of stress for me or any of us but it often can be because of societal pressures and whatever our personal circumstances are at the time.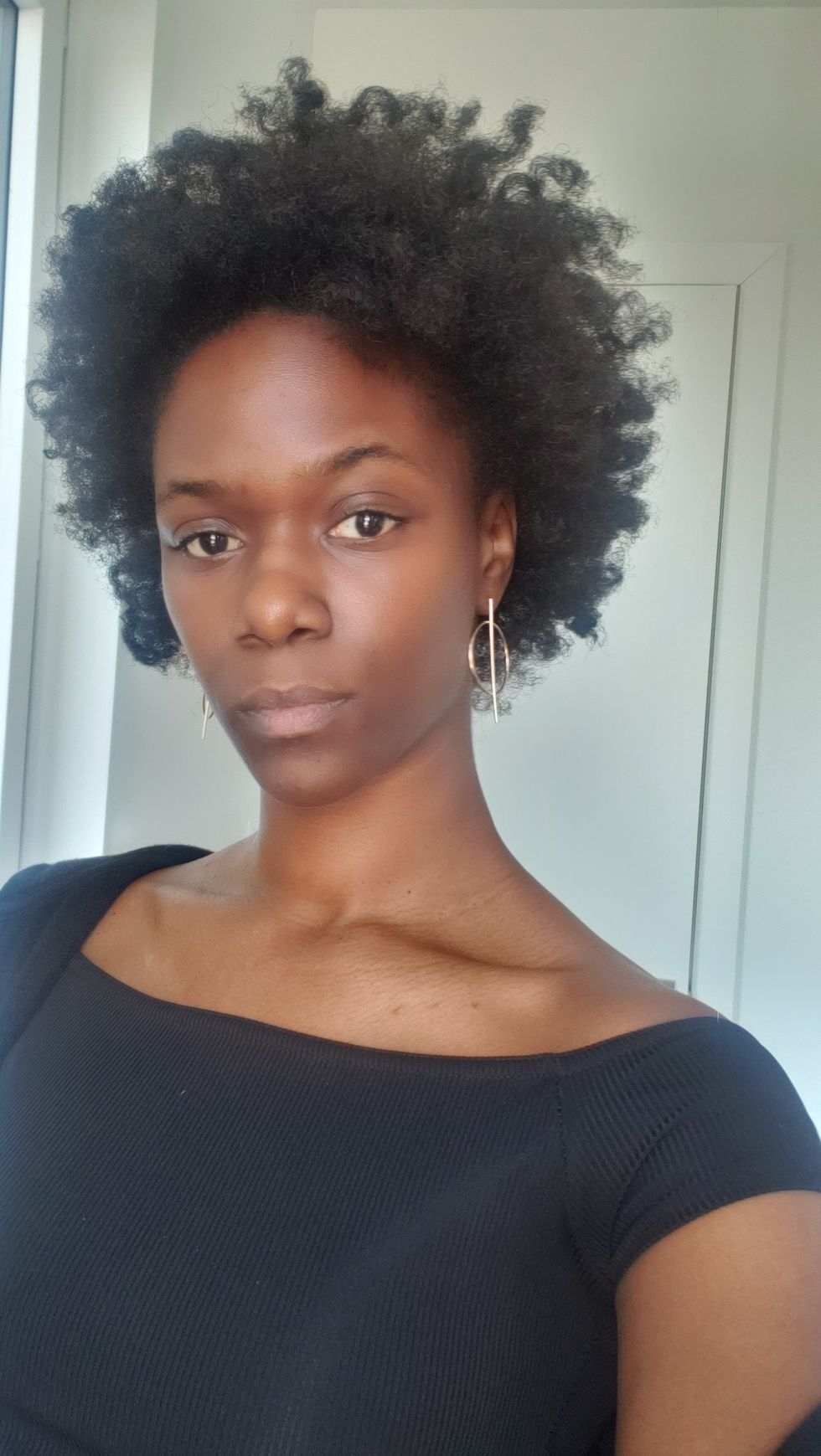 Marquaysa Battle
If you've been feeling lost without your professional stylist during these times or if you're just concerned about how they're sustaining their business, try scheduling paid video hair check-ins. You could do it weekly, bi-weekly, or once a month until the stay-at-home order is lifted. If you don't have a go-to professional right now, it's still not a bad time to look for one. This'll help you stay on top of your hair even when you feel like you're in a slump and it'll keep a few coins coming to their pockets during these trying business times.
Hopefully, I'll be back in Star's chair sooner than later but in the meantime, I'm riding this stay-at-home situation out with her as my main Quarantine Ting. Doing so has helped me sort out my hair woes and uplifted my spirits because she cares about me as a person and it shows in how she approaches her services. Despite all that's going on, I'm doing everything I can to not let Ms. Rona take away my inner peace or this hair I'm trying to grow out. May we (and every hair on our heads) all stay safe throughout all of this.
Want more stories like this? Sign up for our newsletter here to receive our latest articles and news straight to your inbox.
Featured image by Marquaysa Battle