Just like Taurus, Libra is also ruled by Venus—planet of love, beauty, and harmony. In Taurus, the energy is embodied in a more physical way with the intent of indulging the senses. In Libra, the energy is expressed through communication with the intent of stimulating the mind. As a Cardinal Air sign, these natural socialites often find themselves amongst the creme-de-la-creme of an eclectic group of friends. Their natural curiosity of others makes them easy-going and engaging in conversation.
---
Even though the gift of gab gets them into some opulent spaces rubbing shoulders with the rich and famous, they would much rather prefer more intimate exchanges where they can really connect with someone minus the distractions of a big crowd.
As the 7th house ruler, Libra is associated with one-on-one connections which often makes this diplomatic zodiac sign a compromising companion

Physiologically, Libra is associated with the lower back. Given their selfless nature (unlike their more self-centered opposite Aries), this region of the body can be a hot spot for pain that manifests due to their tendency to carry most (if not all) of the weight within their relationships. Often overly responsible for others, Librans need to give others the room to make their own mistakes and to fix them as well!
In addition to the back, this beauty queen also governs the biggest organ of our body—the skin. Underneath their soft glam beat lies their flawless, dewy skin that they've spent literally no time perfecting but, hey, that's just the blessing of having Venus as your ruling planet. *In my best Kim K. voice—"Jealous?"* Well, you should be.
The Libra Zodiac Sign: An Overview
Born between September 23rd and October 22nd, these social chameleons have a knack for charming their way into the hearts (and pockets) of others. Represented by the scales, Librans find balance through their partnerships which sometimes runs the risk of them becoming codependent or staying in relationships long past their expiration date.
Their innate desire to find their match—whether in romance, friendship, or business—can sometimes delude them in thinking they've lucked up when in actuality the relationship may be all smoke and mirrors.
It's important for these (compromising) sweethearts to be more discerning and not so willing to settle for just any ol' body just to have somebody there. Speaking up for their needs can prove to be difficult as Librans tend to be conflict-avoidant. However, learning how to advocate for themselves will be a feat worth conquering that will ultimately improve the quality of their connections.
Libra Best & Worst Personality Traits
Best Libra Personality Traits:
Sociable
Charming
Diplomatic
Fair
Worst Libra Personality Traits:
Indecisive
Codependent
Self-Pitying
The Libra In Career 
Given their Venusian influences, Librans are often found working in the beauty or fashion industry. Their eye for design makes them exceptional wardrobe stylists, personal shoppers, or retail associates. Typically indecisive in every other area of life, they tend to be very clear about what looks good and what doesn't.
Even if they don't work within a field that allows them to exercise their creative skills, you'll likely see their artistry portrayed in their home which is often a place of luxury, beauty, and comfort.
Due to their social butterfly nature, they are work well within social media and communications. Librans have an uncanny ability to smooth over even the most scandalous scenarios, making them your go-to PR. As much as they value fairness, these ethical individuals can often be found working in the justice system advocating for the rights of others. Their mental astute and eloquent style of communication make them suitable for work as public defenders, attorneys, and judges.
The Libra In Love
With Venus as their planetary ruler, it's rare that you ever find the lovebirds alone. Their natural affinity for being in partnership typically makes them an easy person to be with. However, be equipped to read in between the lines if you're getting romantically involved with a Libra. They have a hard time speaking up even regarding the most annoying, and sometimes even disrespectful, behaviors. This isn't to say that they're naive and willing to put up with being mistreated for too long. Just like with anyone, they have their breaking point, too.
As accommodating as they can be, it's important that Libra have a thoughtful lover that is willing to give their personal helper a little assistance as well. Even though they are self-sufficient when it comes to their work, it doesn't hurt to offer some assistance which can be as simple as figuring out where the two of you will eat for dinner.
Known for being ridiculously indecisive, a simple decision can turn into a day-long affair. Although their inability to make a quick decision can get annoying after while, you'll equally find appreciation in their ability to see both sides of a story.
Ruled by the air element, the way to capture a Libran's attention is through conversation about anything. Given their wide scope of interests, there's something you're bound to connect with them on. Music, the arts, and entertainment could be topics to initiated if you're starstruck by their natural beauty and sex appeal. As attractive as they know they are, it's important that you affirm the value of their thoughts and opinions. By doing so, you'll make them feel safe enough to speak up for their needs and you'll have a much happier Libra which means a happier relationship as well.
Generally, other air signs (Gemini, Libra, and Aquarius), Leo, and Sagittarius are compatible matches for this love child.
Famous Libra Celebrities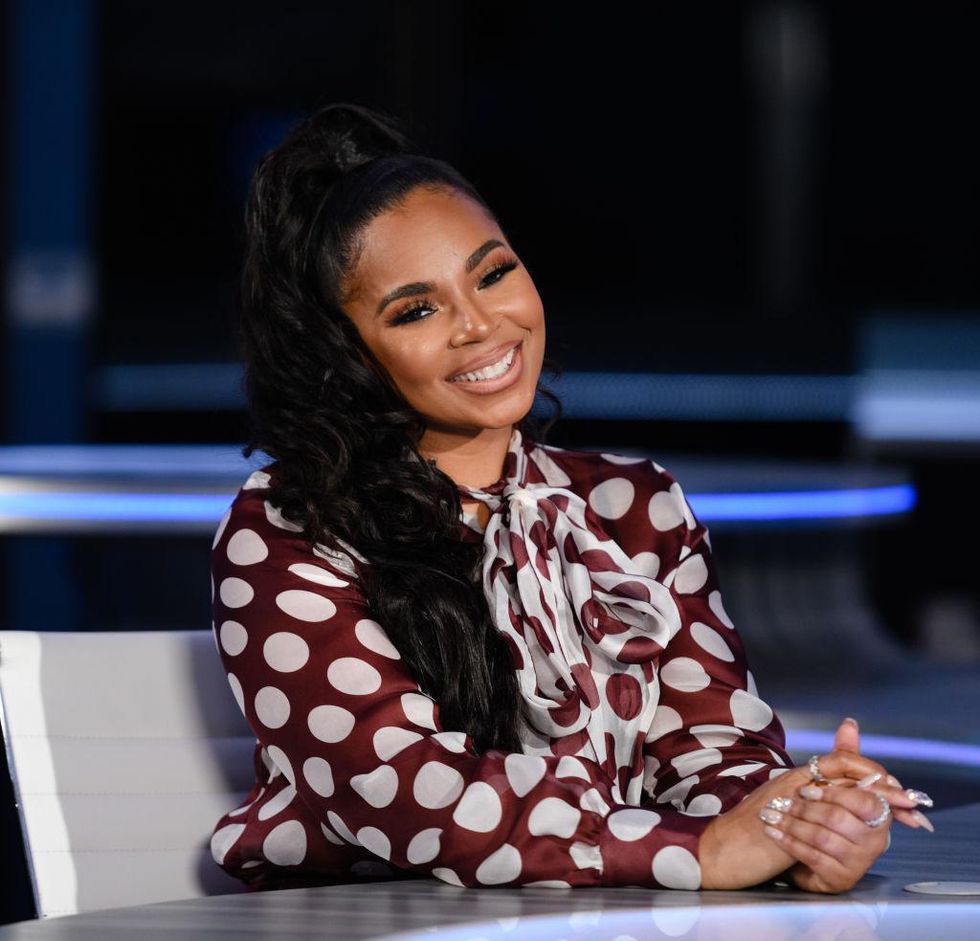 Noel Vasquez/Getty Images
Serena Williams
Kamala Harris
Will Smith
Naomi Osaka
Lil Wayne
Ashanti
Snoop Dogg
Keyshia Cole
Usher
For a more in-depth look into what is in store for your zodiac sign each month, read our monthly horoscopes.
Featured image by Noel Vasquez/Getty Images