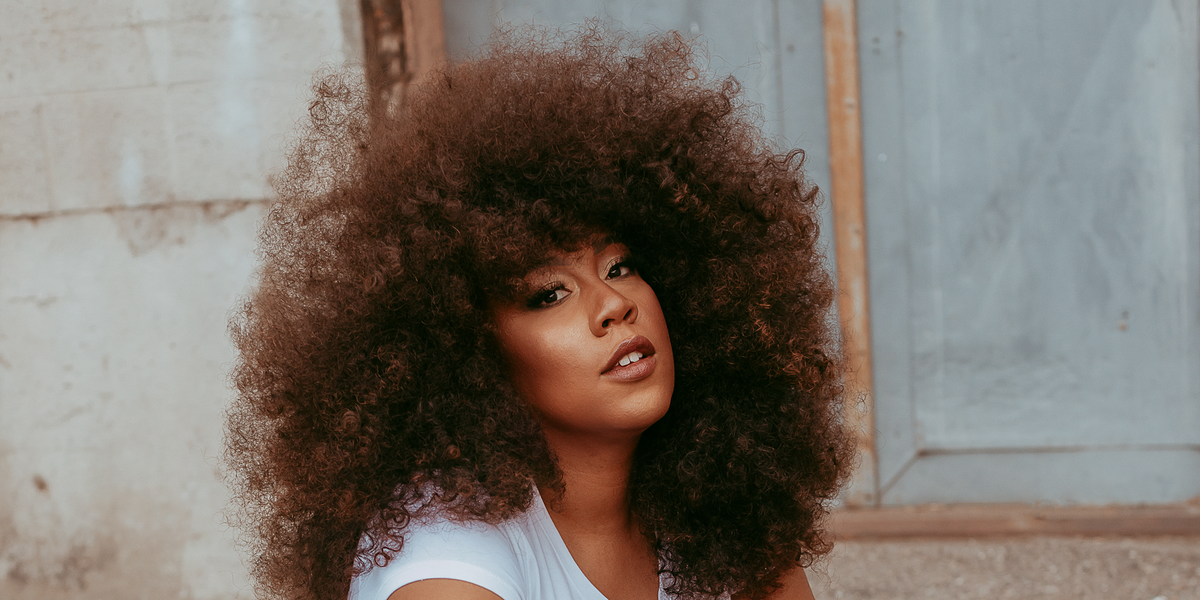 Finding Balance
Reka Robinson Tells The Truth About The Beauty In Being Single
---
As a certified Life Coach aka the Single Girls Life Coach, Reka Robinson wants women to discover their worth. She is the host of Single You "The Podcast" and the founder of Single You Academy , an online community and resource for women. After experiencing a break-up from a toxic relationship in the year 2017, Reka was devastated. She wanted to find healing and made it a priority for herself to become more spiritually, mentally, and emotionally aligned. After doing some inner self-work , she realized that this particular break-up was something she needed to go through to tap into her purpose. It was a blessing in disguise.
"I want to emphasize that there is beauty in marriage, but there is also beauty in being single. Let's tell the truth, singleness is not a punishment."
Reka Robinson, now two years as a solo entrepreneur, understands what it means to use her story to help others. For Reka, finding balance is not about only focusing on the good, but using past pain to reach a higher version of yourself. Society likes to emphasize #relationshipgoals and tie it to your success as a woman, but what about #selflovegoals ? It is important to remember that, as women, we are capable of accomplishing anything we set our minds to because we are more than enough outside of our relationships. Reka Robinson shows women that regardless of your relationship status, finding that balance in your life starts with YOU first.
For this installment of "Finding Balance", xoNecole had the chance to speak with 'Living Single' advocate Reka Robinson about embracing the beauty of singleness, tapping into her purpose from pain, and the power women have within themselves.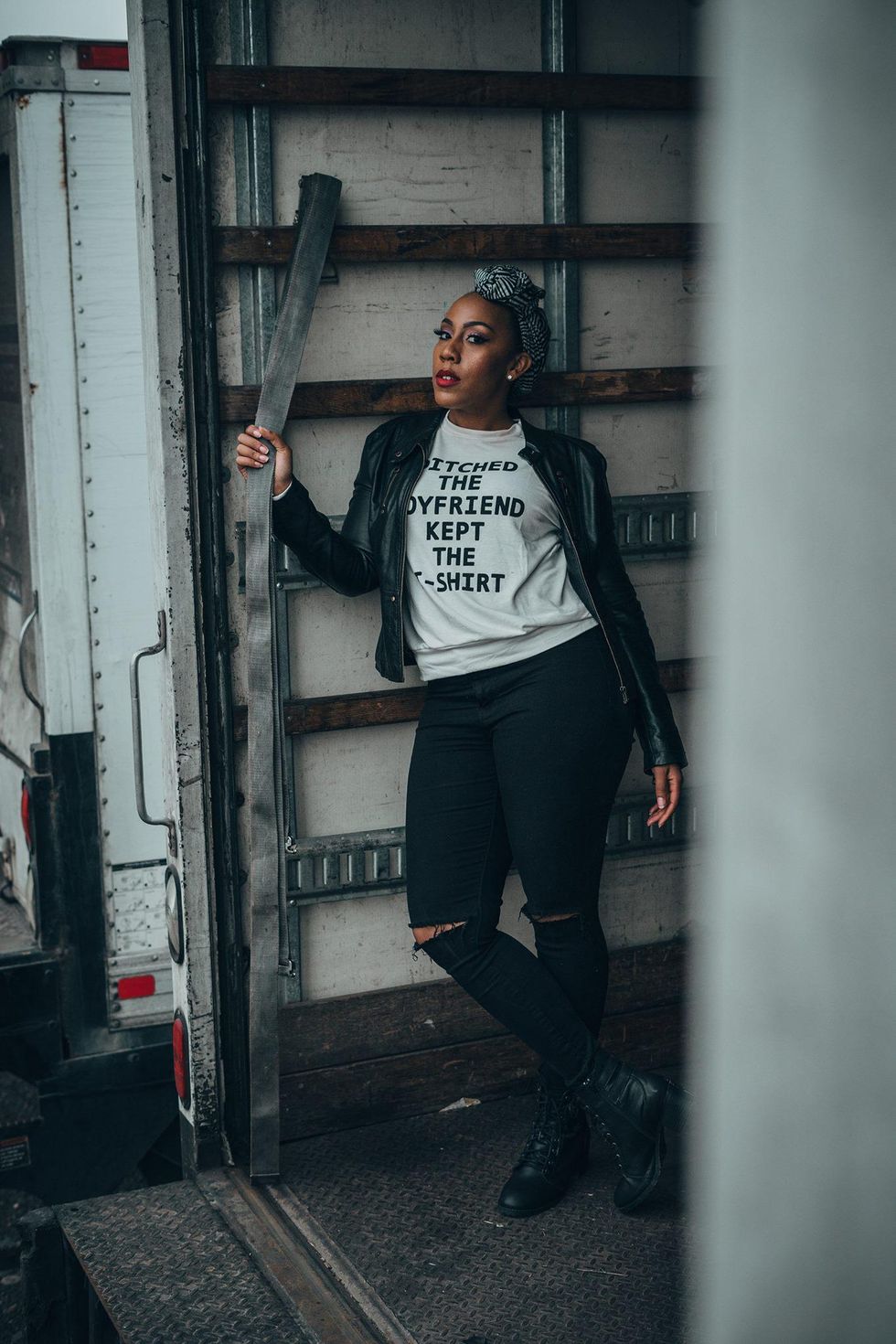 Courtesy of Reka
"I learned what God meant when he said he was going to use my story. God wants other women to feel seen from my story, just like I feel seen in other women's stories."
xoNecole: At what point in your life did you understand the importance of pressing pause and finding balance in both your personal and professional life?
Reka Robinson: It has definitely been a journey with figuring out the balance. After my break-up , I started my healing journey. During my healing, I was also working full-time doing morning radio. There came this moment when there was a shift in me. I was getting this feeling that morning radio may not be for me anymore. This feeling disrupted my sleep patterns and it came off in how I felt when I would show up to work. I just knew it was no longer fulfilling for me. So I prayed about it and made the decision to make a change. It was time to close a door and open a new one for what God chose me to do. My quote for this year is, "Obedience and execution of strategy is my job. The outcome is God's."
xoNecole: What is a typical day in your life? If no day is quite the same, give me a rundown of a typical work week and what that might consist of.
Reka: I get up at around 9:00 a.m. To start my day, I either put on a sermon or do bible study . I try to stay away from my phone and social media as much as possible in the morning. So the two most important things are to spend time with God and/or move my body. Going into the afternoon, I intentionally do not take any client calls until 1:00 p.m. So in the afternoon, I am in work mode, whether it is answering emails, speaking with clients, or working on social media strategies. I usually end the work part of the day at around 7:30-8:00 p.m.
xoNecole: How do you wind down at night?
Reka: I LOVE candles. I love the orange and yellow glow that candles bring to a room. I light my candles and I have a humidifier that I like to set up. Watching the steam is very therapeutic for me. But after that, I give myself a moment of gratitude. I thank God for getting me through another day and I celebrate myself for accomplishing what I wanted to get done for that day. Scratching things off of my to-do list is everything.
xoNecole: Do you practice any types of self-care? What does that look like for you?
Reka: I read A LOT. After my break-up, I became hungry for knowledge. I have been able to read up to 20 books within a year. So reading for me is really my best self-care practice . Because with knowledge, you can change your whole life.
xoNecole: What advice do you have for busy women who feel like they don't have time for self-care?
Reka: There is this quote that I saw saying, "If you do not have 5-10 minutes for yourself a day, then you don't have a life." You have to find that moment in your day that is dedicated to you. When you are super busy and you are super stressed, our bodies harbor that. Everything is connected and when you find that time to sit and be still, you will see the difference in yourself slowly but surely.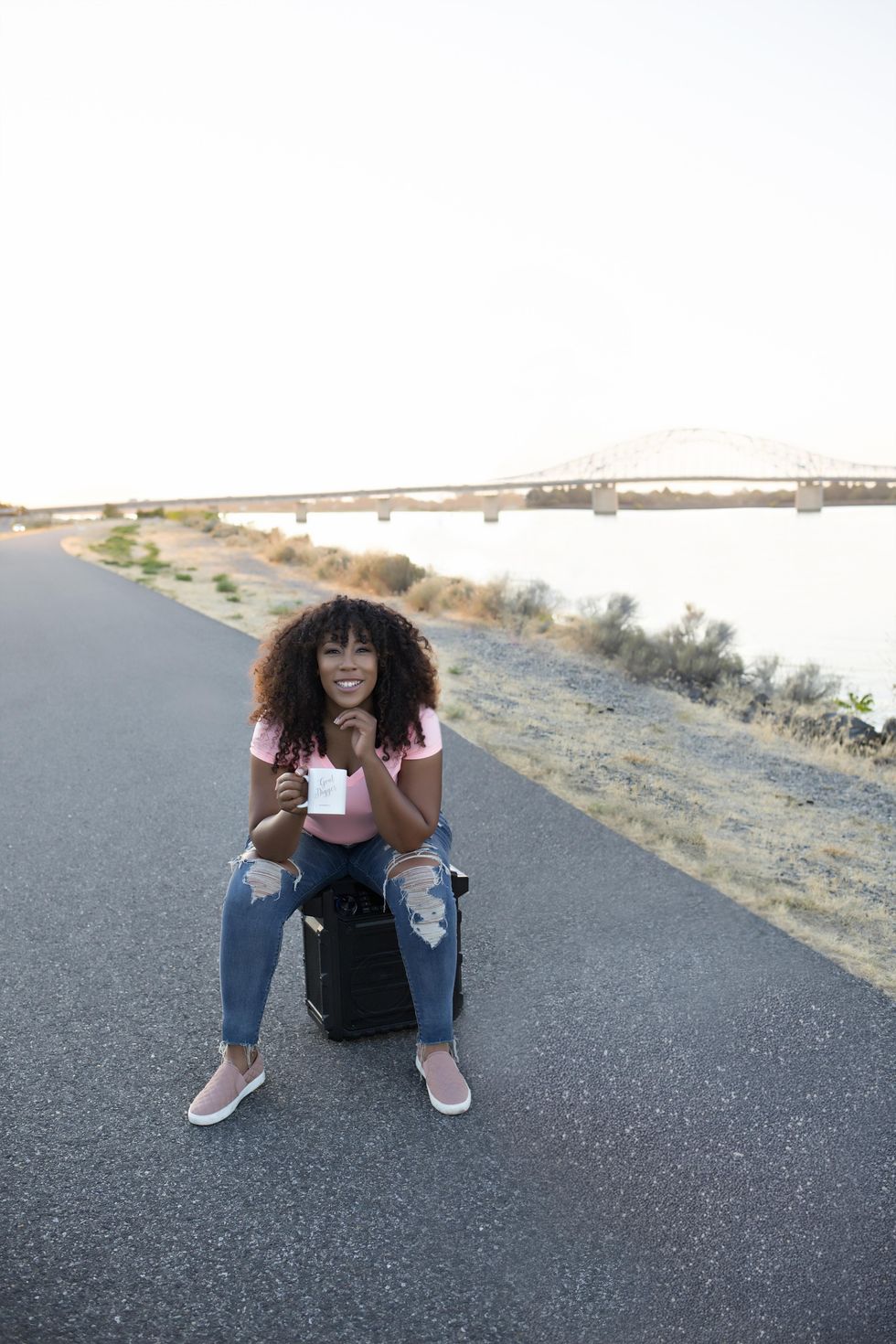 Courtesy of Reka
"I give myself a moment of gratitude. I thank God for getting me through another day and I celebrate myself for accomplishing what I wanted to get done for that day. Scratching things off of my to-do list is everything."
xoNecole: How do you find balance with:
Friends?
Reka: Everything in my life, I feel is scheduled [laughs]. I have really good friends that are also solo entrepreneurs. So what we like to do is schedule meetups on Clubhouse to talk about different topics or we have COVID-safe girls' nights where we celebrate each other and catch up. I think it is important to be intentional with groups of women and I am really happy with my friendships right now.
Love/Relationships?
Reka: I am not actively dating right now. But this is what I have to say about this topic: I am focusing on my business and really enjoy my singleness. My prayer to God is, "OK listen God, your sons down here, they need your help [laughs]. I don't need any distractions, but if you want me to be with somebody, hide me from everyone else." I want to know the moment that I am presented to him, he was meant to be presented to me.
Health? Do you cook or eat out often?
Reka: I find no joy in cooking. That is not my ministry at all [laughs]. I honestly have spent so much money eating out. But recently, I started intermittent fasting and it was one of the best decisions I've made. I started using my fasting as a way to connect with God more and more clarity on what is next for me. I want to strengthen my spirituality and stay focused.
xoNecole: When you are going through a bout of uncertainty, or feeling stuck, how do you handle it?
Reka: The quality of your life is determined by the questions you ask it. Figuring out where this feeling is coming from and why you are feeling this way is so powerful. I talk to myself a lot and ask myself questions when I feel that anxiety. Getting to the root of why you are actually reacting to certain things, you need to walk yourself through that.
xoNecole: Honestly, what does success mean to you?/What does happiness mean to you?
Reka: Success to me is doing the things you said you want to do. I have my checklist and when I get to cross that line through a task, I am just so proud of myself. Like, YOU DID THAT GIRL [smiles]. I had to stop tying my identity to my job when I finally left it. I am so much more than my job. Me being able to complete the things I want to do in my own way is success, which also can tie into happiness. Happiness comes from that freedom to do exactly what you want to do and get things done.
To learn more about Reka, you follow her on IG here . You can also check out the Single You podcast here .
Featured image courtesy of Reka Robinson
K Byrd
'K' is a multi-hyphenated free spirit from Chicago. She is a lover of stories and the people who tell them. As a writer, 9-5er, and Safe Space Curator, she values creating the life she wants and enjoying the journey along the way. You can follow her on Instagram @theletter__k_ .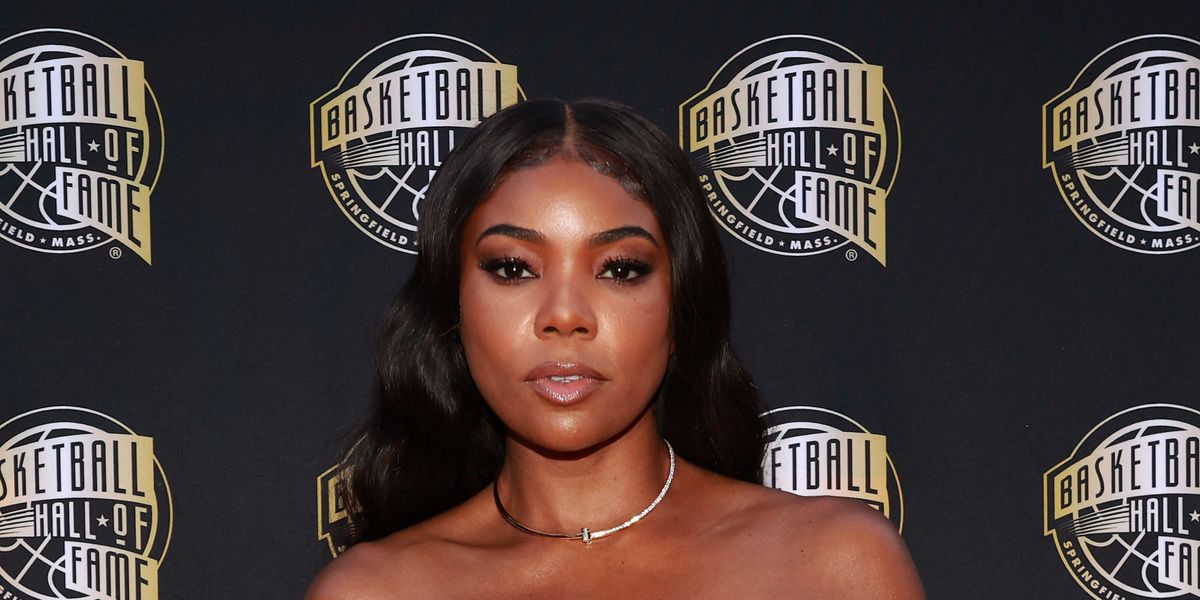 Whenever Gabrielle Union graces the movie screen, she immediately commands attention. From her unforgettable scenes in films like Bring It On and Two Can Play That Game to her most recent film, in which she stars and produces Netflix's The Perfect Find , there's no denying that she is that girl.
Off-screen, she uses that power for good by sharing her trials and tribulations with other women in hopes of helping those who may be going through the same things or preventing them from experiencing them altogether. Recently, the Flawless by Gabrielle Union founder partnered with Clearblue to speak at the launch of their Menopause Stage Indicator, where she also shared her experience with being perimenopausal.
In a xoNecole exclusive, the iconic actress opens up about embracing this season of her life, new projects, and overall being a "bad motherfucker." Gabrielle reveals that she was 37 years old when she was diagnosed with perimenopause and is still going through it at 51 years old. Mayo Clinic says perimenopause "refers to the time during which your body makes the natural transition to menopause , marking the end of the reproductive years."
"I haven't crossed over the next phase just yet, but I think part of it is when you hear any form of menopause, you automatically think of your mother or grandmother. It feels like an old-person thing, but for me, I was 37 and like not understanding what that really meant for me. And I don't think we focus so much on the word menopause without understanding that perimenopause is just the time before menopause," she tells us.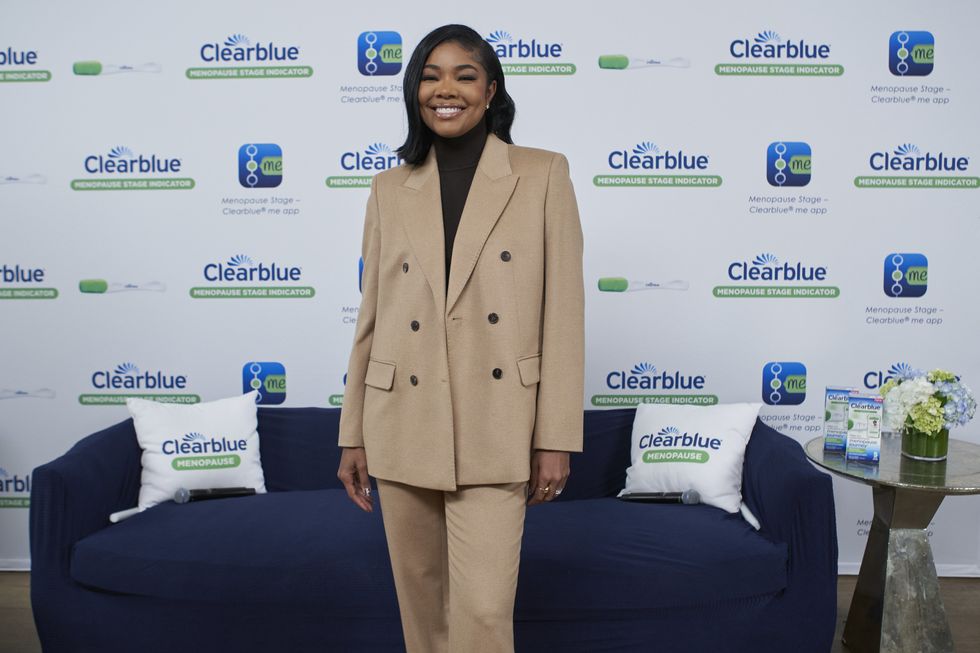 Gabrielle Union
Photo by Brian Thomas
"But you can experience a lot of the same things during that period that people talk about, that they experienced during menopause. So you could get a hot flash, you could get the weight gain, the hair loss, depression , anxiety , like all of it, mental health challenges , all of that can come, you know, at any stage of the menopausal journey and like for me, I've been in perimenopause like 13, 14 years. When you know, most doctors are like, 'Oh, but it's usually about ten years, and I'm like, 'Uhh, I'm still going (laughs).'"
Conversations about perimenopause, fibroids, and all the things that are associated with women's bodies have often been considered taboo and thus not discussed publicly. However, times are changing, and thanks to the Gabrielle's and the Tia Mowry 's, more women are having an authentic discourse about women's health. These open discussions lead to the creation of more safe spaces and support for one another.
"I want to be in community with folks. I don't ever want to feel like I'm on an island about anything. So, if I can help create community where we are lacking, I want to be a part of that," she says. "So, it's like there's no harm in talking about it. You know what I mean? Like, I was a bad motherfucker before perimenopause. I'm a bad motherfucker now, and I'll be a bad motherfucker after menopause. Know what I'm saying? None of that has to change. How I'm a bad motherfucker, I welcome that part of the change. I'm just getting better and stronger and more intelligent, more wise, more patient, more compassionate, more empathetic. All of that is very, very welcomed, and none of it should be scary."
The Being Mary Jane star hasn't been shy about her stance on therapy . If you don't know, here's a hint: she's all for it, and she encourages others to try it as well. She likens therapy to dating by suggesting that you keep looking for the right therapist to match your needs. Two other essential keys to her growth are radical transparency and radical acceptance (though she admits she is still working on the latter).
"I was a bad motherfucker before perimenopause. I'm a bad motherfucker now, and I'll be a bad motherfucker after menopause. Know what I'm saying? None of that has to change. How I'm a bad motherfucker, I welcome that part of the change."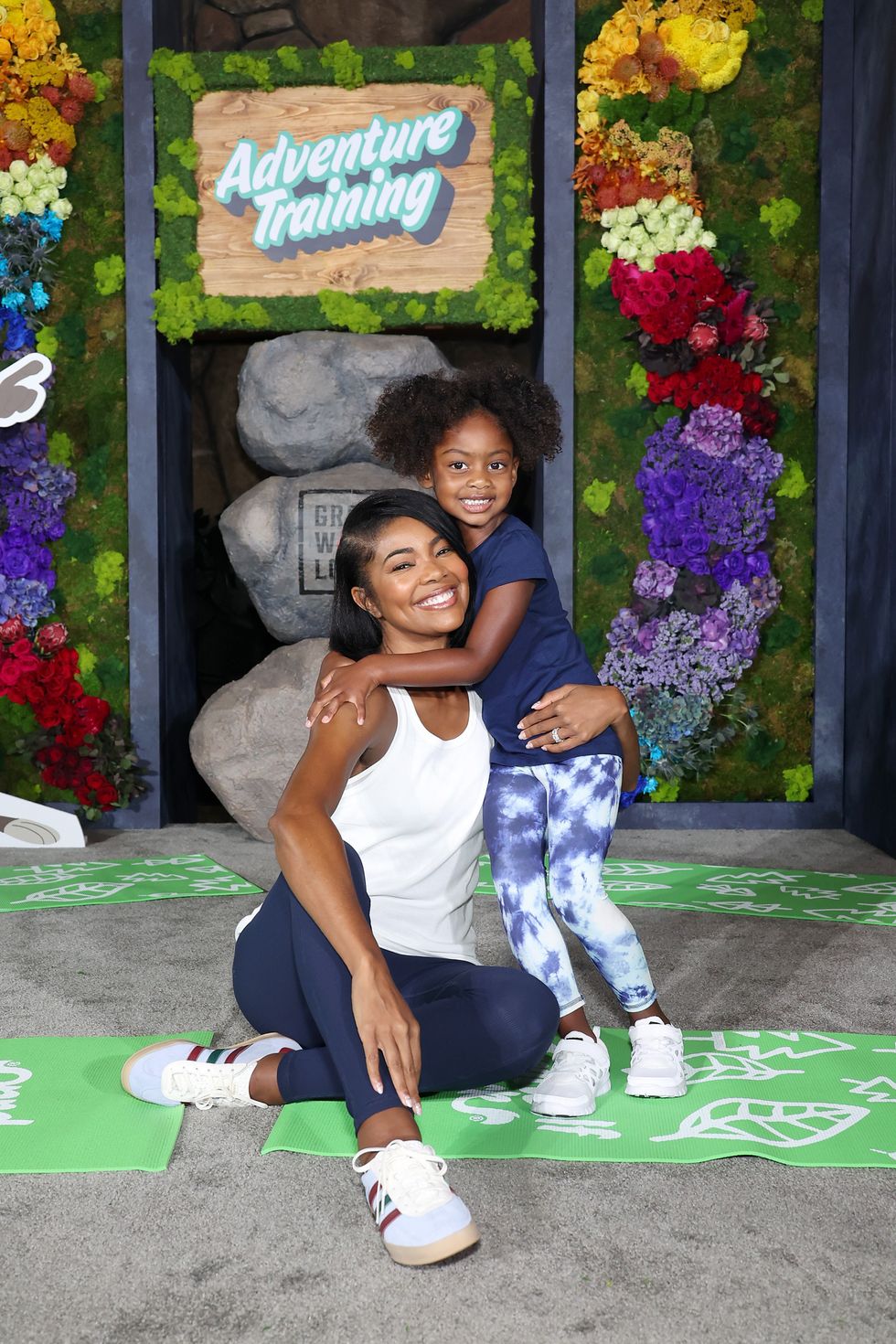 Gabrielle Union and Kaavia Union-Wade
Photo by Monica Schipper/Getty Images
"I hope that a.) you recognize that you're not alone. Seek out help and know that it's okay to be honest about what the hell is happening in your life. That's the only way that you know you can get help, and that's also the only other way that people know that you are in need if there's something going on," she says, "because we have all these big, very wild, high expectations of people, but if they don't know what they're actually dealing with, they're always going to be failing, and you will always be disappointed. So how about just tell the truth, be transparent, and let people know where you are. So they can be of service, they can be compassionate."
Gabrielle's transparency is what makes her so relatable, and has so many people root for her. Whether through her TV and film projects, her memoirs, or her social media, the actress has a knack for making you feel like she's your homegirl. Scrolling through her Instagram, you see the special moments with her family, exciting new business ventures , and jaw-dropping fashion moments. Throughout her life and career, we've seen her evolve in a multitude of ways. From producing films to starting a haircare line to marriage and motherhood , her journey is a story of courage and triumph. And right now, in this season, she's asking, "What's next?"
"This is a season of discovery and change. In a billion ways," says the NAACP Image Award winner. "The notion of like, 'Oh, so and so changed. They got brand new.' I want you to be brand new. I want me to be brand new. I want us to be always constantly growing, evolving. Having more clarity, moving with different purpose, like, and all of that is for me very, very welcomed."

"I want you to be brand new. I want me to be brand new. I want us to be always constantly growing, evolving. Having more clarity, moving with different purpose, like, and all of that is for me very, very welcomed."
She continues, "So I'm just trying to figure out what's next. You know what I mean? I'm jumping into what's next. I'm excited going into what's next and new. I'm just sort of embracing all of what life has to offer."
Look out for Gabrielle in the upcoming indie film Riff Raff , which is a crime comedy starring her and Jennifer Coolidge, and she will also produce The Idea of You , which stars Anne Hathaway.
Feature image by Mike Lawrie/Getty Images

If you are one of the many people who lose control over their body whenever Lil Uzi Vert 's "Just Wanna Rock" comes on, here's something to note: there's much more where that comes from. Uzi's song falls in the Jersey Club music category, which is a genre that incorporates house music and hip-hop. Its roots began in the late 1990s in Newark, New Jersey, and it's finally starting to make a name for itself outside of the state thanks to artists like UNIIQU3.
UNIIQU3, born Cherise Gary, is a vocalist, producer, and DJ who grew up in Newark, New Jersey. Already involved in the arts, she naturally fell into the Jersey Club scene. Now, she is credited with being among the first women to bring the genre to the forefront thanks to her many remixes, and more recently, she dropped original tracks like "Shake The Room" and " Microdosing ." She also has a radio show, Club Queen Radio, on SiriusXM.
"UNIIQ3. I mean, she definitely lives up to her name," she says. "You always got to expect the unexpected with me, especially when it comes to my music. I'm just fun. I'm free. I'm energetic, and I love to talk about confidence and feeling like that girl. You know?"
Find out more about the Jersey Club queen in an exclusive xoNecole interview below.
xoNecole: When did you know that you could make a career out of Jersey club music?
Uniiqu3: Oh my gosh. Well, Jersey club music is something that I grew up with. So it's always kind of been that second-nature sound that we hear just in the atmosphere. You know what I mean? Like living in New Jersey. That's what you heard on walking down the block, especially like after school. So yeah, just growing up. I've always heard Jersey Club, but I knew that I could make it a career when I started going to parties. I started going to parties because I was a dancer and I used to take dance class at the New York Symphony Hall downtown. It was like the performance hall, you know. I was real prima ballerina.
But being downtown, I heard all this club music. It's like, what is this? Where do they play this at? You know, because I'm listening to piano (laughs). Real, real classical. And yeah, from going to the parties, just seeing, like, how wild it was. I just saw that at the time. It was a lack of female presence on the DJ decks and I felt like the DJ really controlled the night, you know, they were like the ringleader. They control the vibe. They were on the mic, and I was just like, it's no girls. It's just all, dudes. So, you know, I was like, You know what? I'm gonna step from just being a vocalist and doing DJ drops and being a dancer to being a DJ, and that's when I kind of like saw a lane, you know.
xoN: For someone who has never experienced a Jersey Club party, what is one thing or a few things that they can expect?
U: Oh my gosh. I feel like going to a Jersey Club party because it is a very Black genre. It comes from the city of Newark. I feel like you're gonna just experience like Black culture, Black dance culture, and at its golden age, I feel like it's very youth driven, but people of all ages could enjoy it. So you're gonna experience that just like Black excellence on the dance floor behind the decks. Just the energy in the room. And I feel like you're going to just experience some really good music, like your favorite renditions of your top 40 hip hop songs, reggae songs, R&B songs because we're known for our remixes. So you're gonna hear a lot of creative remixes of your favorite songs. Yeah, and just like a very welcoming environment where you could be free. I felt like Newark is a hard place to live, even though it's turning around. I'm actually really proud of my city, but it's like made for you to get lost in it.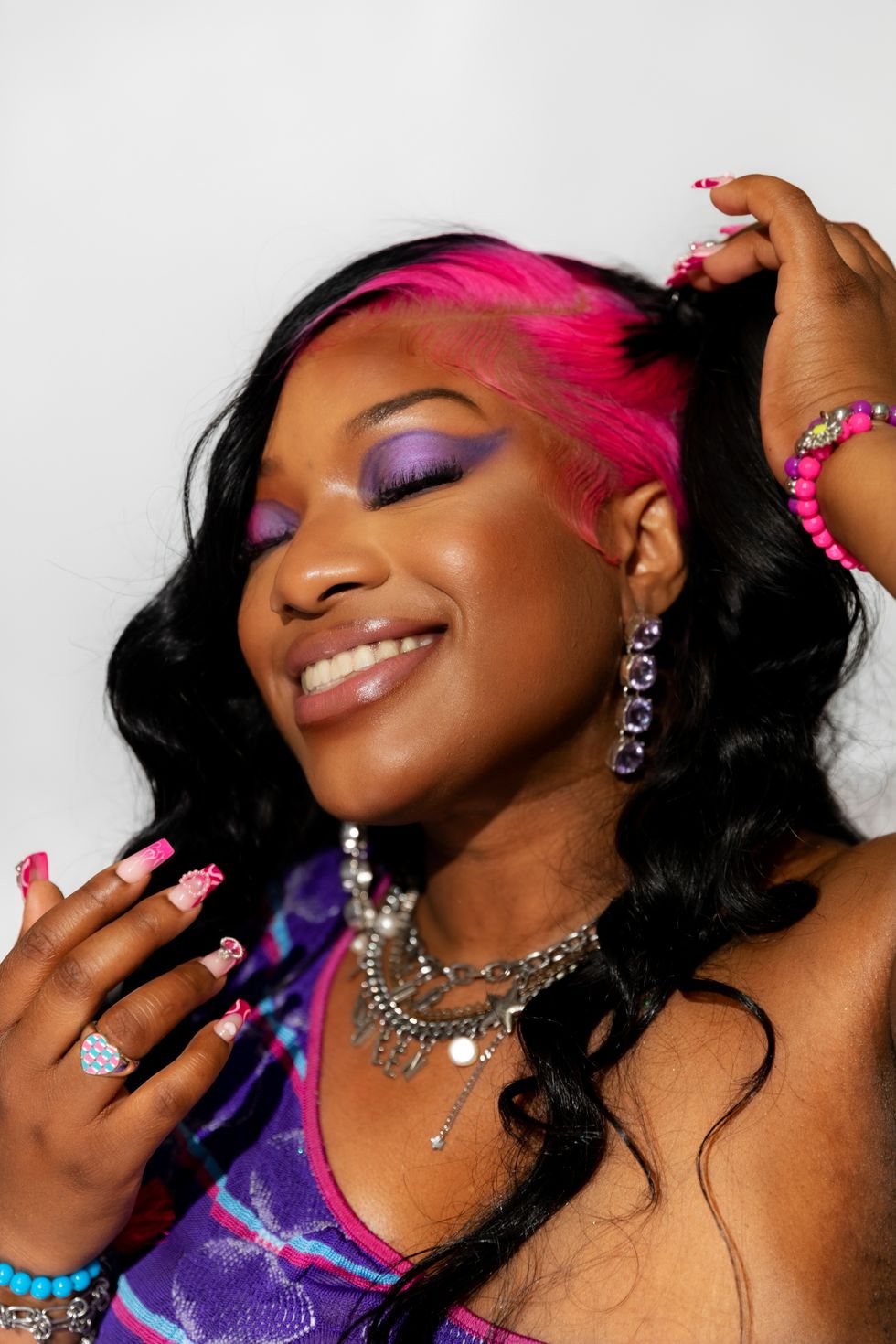 UNIIQ3
Photo by Margherita Andreani
xoN: Do you think with the success of Jersey Club music becoming more mainstream due to the Uzis and even Beyoncé doing more dance music. Do you think people are going back to that, like just dancing and being happy and feeling free in the clubs?
U: Definitely, I think it's really dope how Lil Uzi tapped into the club culture because he came up with it, and Beyoncé, also, she just tapped into the dance culture as well. Yeah, I feel like after the lockdown, everybody's just really wanting to go out and have the best time and just make sure that when you go out, it's, you know, intentionally a good time. So yeah, I think people are just trying to dance, make music that's fun and creative, and also just kind of take you back to a time that was good and life like the way that Beyoncé went and sample music sampling music is really popular now. So I think the way that they went and sampled dance tracks, they just kind of wanted to give people that feeling again, like, you know, of happiness. Happiness and wanting to come together; the community she's touching.
xoN: You started off as a dancer and then became a DJ, producer, and you rap as well. What is your favorite thing about being in the genre and what are some of the challenges that you've faced?
U: I feel like my favorite things about being in just the club culture. Jersey Club culture is that it's really exciting. It's forever changing. And I feel like as an artist in general; it challenges me to just want to, you know, keep reinventing, like the way that I make club music because club music was really raw at first. It was really sample bass. You know, people know it for its remixes, but now we're stepping into original club songs, and that's something I've been doing for a minute just like really learning to express myself and talk about deeper topics, and you know, the turn up let's go, booty bounce shake it to the left, to the right. You know, like some projects I really like to talk about, like love or like just being confident in yourself. Yeah, I feel like that's where club is gonna go. You know what I mean? As more artists are drawn to it these days.


So yeah, that was definitely something I love, like being able to learn to express myself on club, that was kind of a challenge as well. 'Cause I feel like at the time, people didn't understand it. But you know, I'm happy that some of my older songs that I was experimenting on trying to just do like real club songs instead of like bangers are being sampled. Like Doechii , she sampled my song, "Bubblegum," and that was on my first EP, as well as Chlöe sampling "Have Mercy," which was on my first collaboration project with my homegirl TT, the artist from Baltimore, and so it's just nice to kind of see like my older things get repurposed for new. That means like I'm a little ahead of time like I was onto something.


So I love that, and some of the challenges is definitely just being a Black woman just trying to break into the dance world. I felt like before it was really, you know, male-dominated, very white man, but now I'm starting to see like the diversity, and I'm, I'm helping do that, you know, because I like to align with people like me and let them know that dance music is Black music. We got a lot of culture rooted in that. So, yeah, I find that to be a challenge, but I feel like that's something I've been overcoming. And yeah, that's me. That's me in Jersey Club right now.
xoN: You were mentioning, like Chlöe and Doechii sampling your songs. It's kind of full circle, right?
U: Yeah, definitely full circle because I feel like those are girls that I would remix their songs as well, so I could play on the dance floor. If it's like that up to the tempo. I like to play. I like to get, we up there. We make you sweat (laughs). So that's, those are the two girls. I would definitely like remix their songs. And I've always supported, you know, throughout their careers as they're rising to stardom. So I think it's just like all in tune and I'm happy that it could kind of be since club music is like new to a lot of people. I'm happy that that could be like a cool entryway to where people could kind of dive into UNIIQU3's catalog and see what I'm about as well. Yeah, there's more room for collaboration. Like I think it's dope. Black girl magic.
Feature image by Margherita Andreani