Between undergrad and graduate school, I spent well over $60,000 for two pieces of paper to prove that I was smart enough to earn a degree. The road to getting these two pieces of paper wasn't easy (or cheap). When I started working as a professional, I thought I knew it all, I mean I went to college and earned a Bachelors degree and, hell, I even had my MBA. However, between earning both degrees, I realized that I didn't know as much as I thought I did.
The thing that you are not told as you are writing that expensive check for college, or applying for that dreadful loan, is that you will not learn everything to prepare yourself for a career. There will be so many things that you wish you would've learned in school instead of taking boring Government or Biology classes.
My best teachers in life have been experience and reading I've done. Everything that I learned and that has helped me develop as a professional came from soaking in knowledge from amazing books and of course the butt-kicking that life casually gives me from time to time.

Each book below is overflowing with business and self-help gems that you can apply to your life as you evolve as a professional. It doesn't matter if you are a self-made boss or a working woman climbing the corporate ladder, each book listed below will give you genuine keys to success.
Before 2017 ends, grab 1, 2, 3, or all of these books to channel your inner girlboss and jumpstart your career to elevate the year ahead.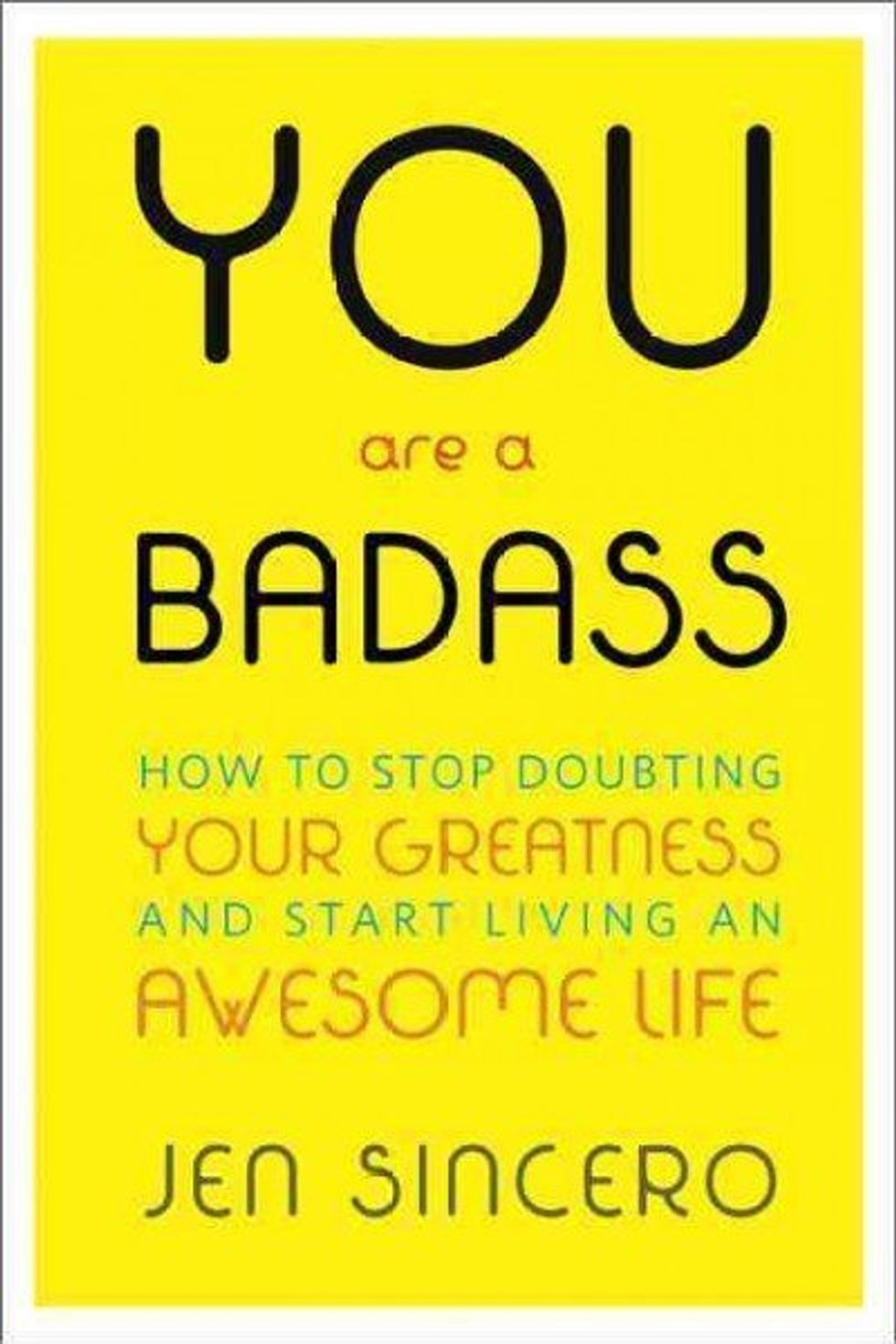 Filled with entertaining and inspiring stories of her own personal failures and successes, You Are a Badass walks the reader through Sincero's own journey to success. This book is career-focused, but the elements in the book can be applied to your personal life as well. With advice like, "Procrastination is the easiest form of self-sabotage – you'll either find a way or an excuse" or "Fear lives in the future. It hasn't happened yet so why create the drama," this book will have you ready to take on the world.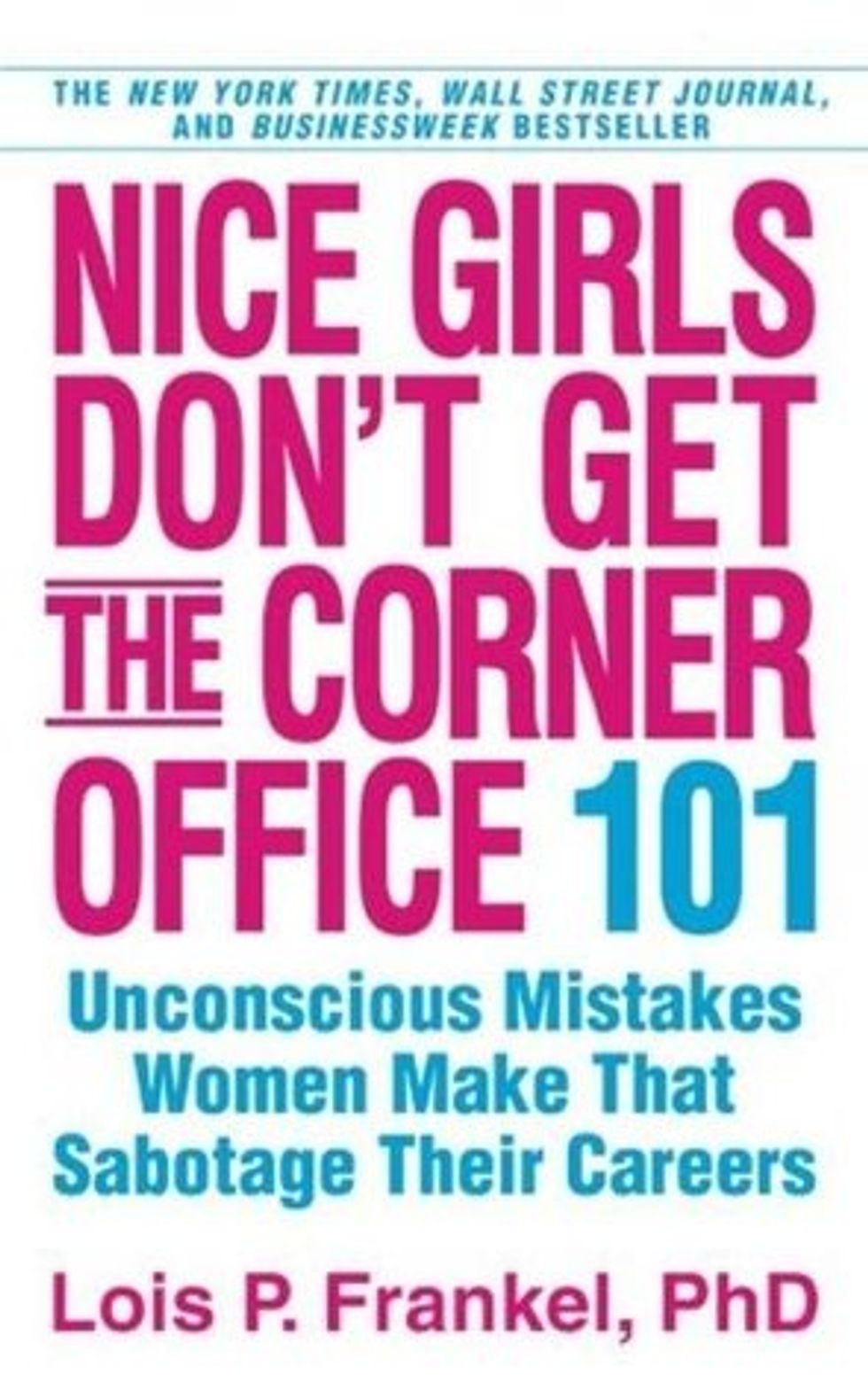 This book by Executive Coach Lois Frankel is for any woman that has wanted to get ahead in her career, but has found doing so difficult and doesn't understand why. Often as women, we unconsciously demonstrate behaviors that don't serve us or helps us shine. In her book, Frankel tackles this and teaches us powerful lessons on our image and communication style, and she shows us how it effects us as women in the workplace.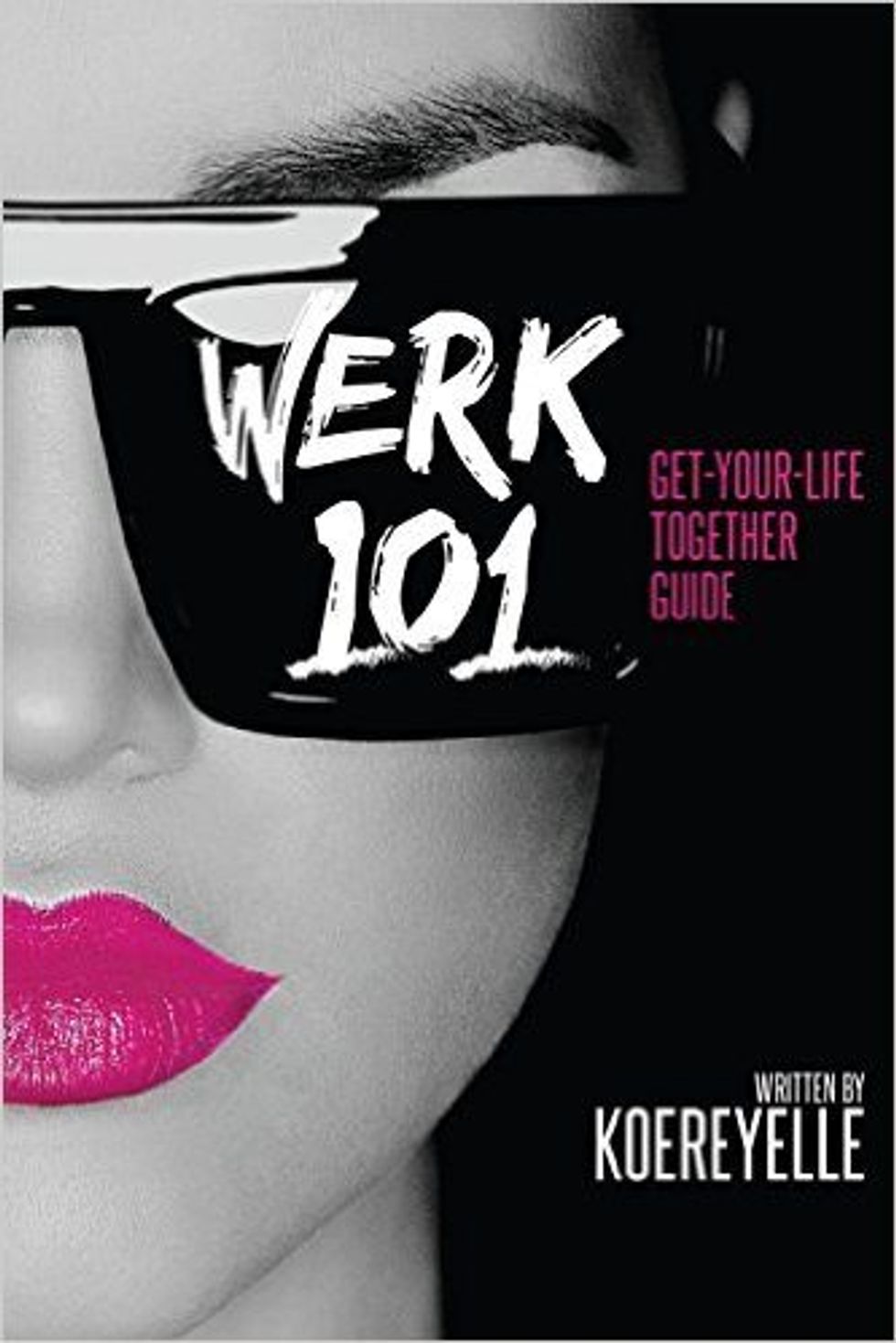 One of the things that I love most about this book is that it is a short, easy read. Often, many self-help books are hundreds and hundreds of pages long and sometimes when you are busy with work and life's responsibilities, it seems impossible to find time to finish a book that is the size of a PhD thesis.
WERK 101 delivers boldness that empowers you to WERK for what you want by first WERKing on you. From discussing how to WERK on you to get the love you want to the career you want, Koereyelle offers a wealth of knowledge for the modern Millennial woman.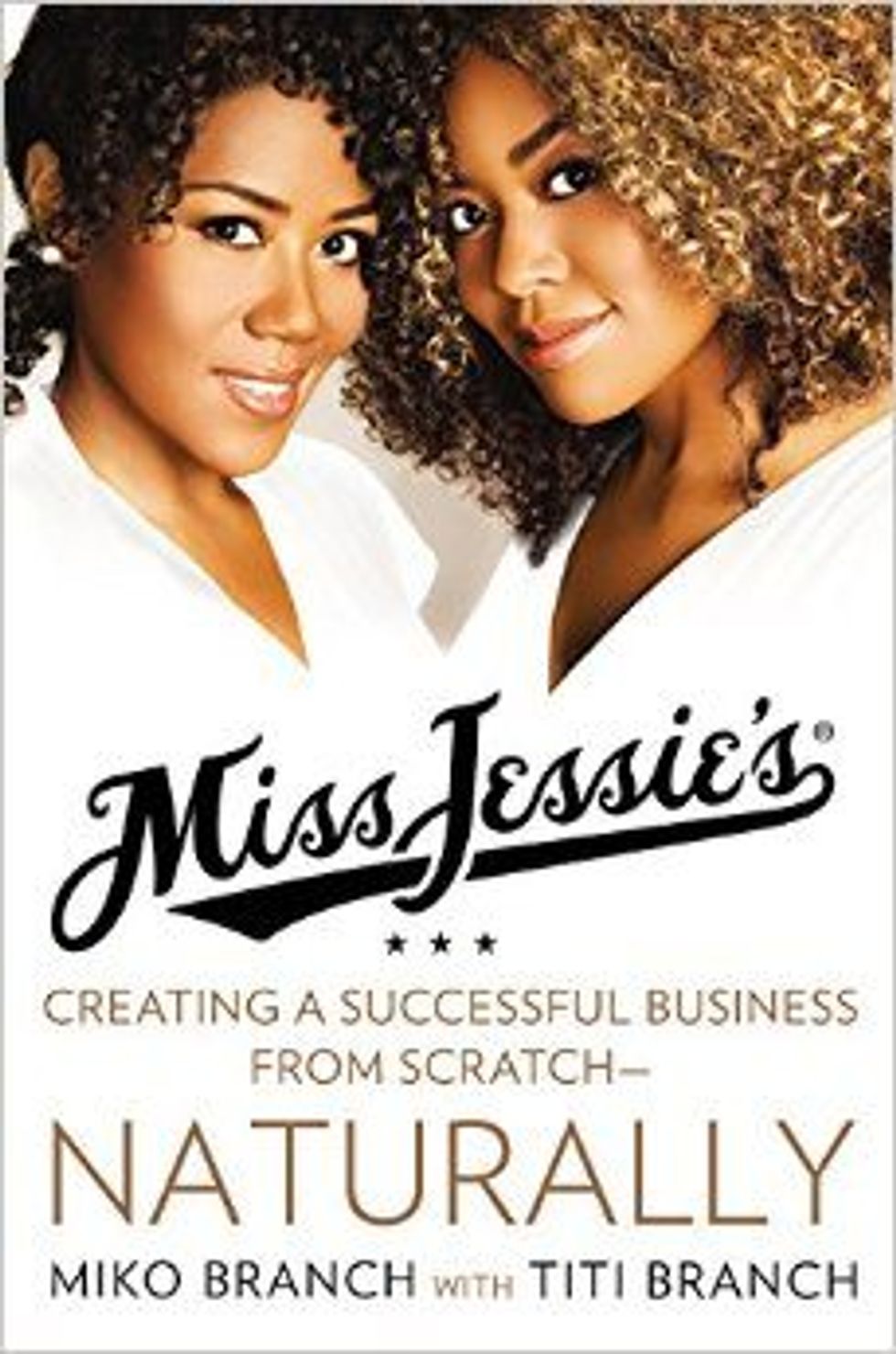 This book is a must-read for aspiring entrepreneurs or for anyone that wants to get a wealth of knowledge on what it really means to build a business with no money or resources. In the book, the co-founder of Miss Jessie's Miko proves that success doesn't happen overnight and that when you do what you were destined to do, your achievements will fall right into place - even with the hiccups along the way.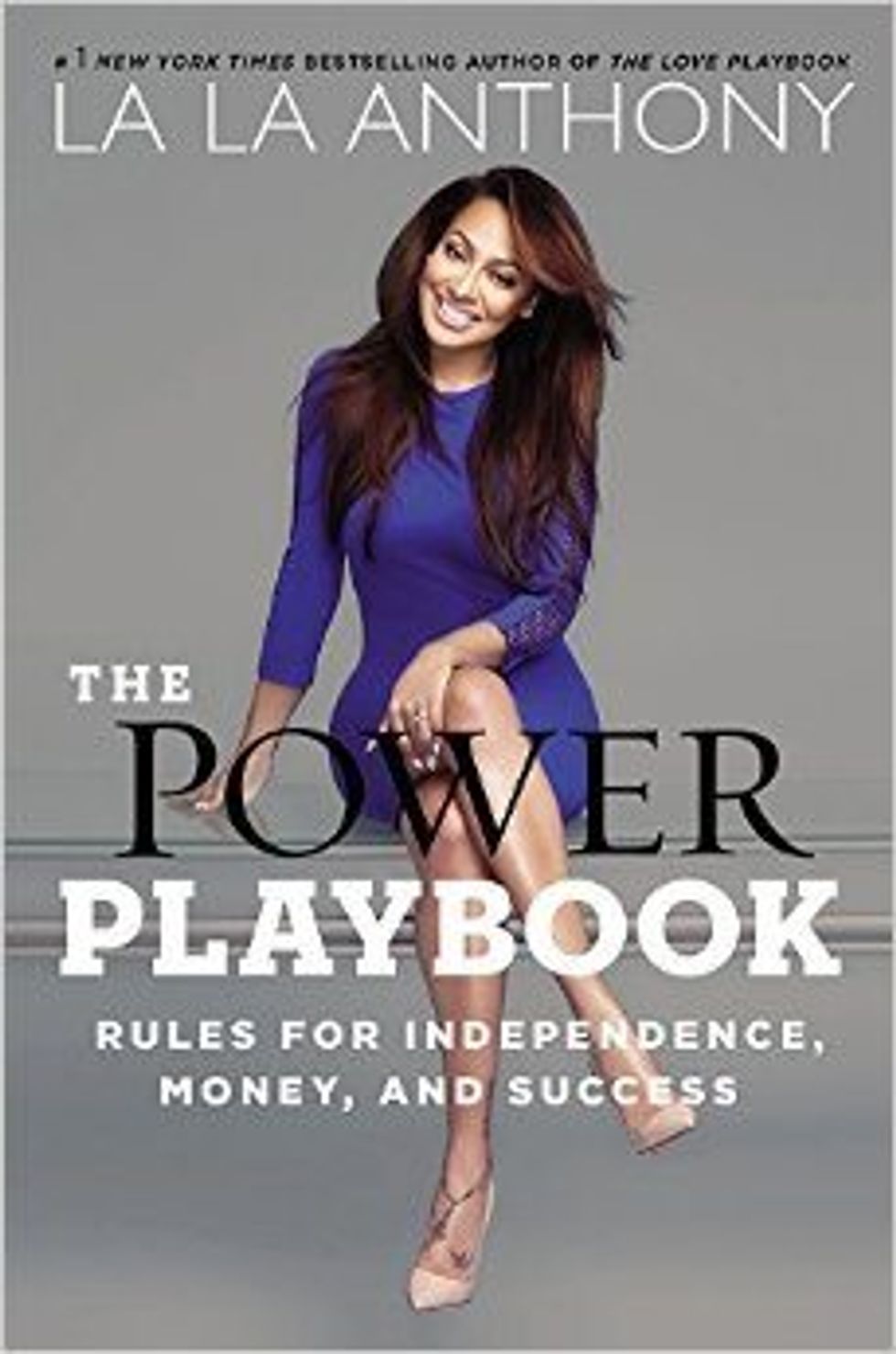 "What makes people powerful is finding your inner power, because so many people out there give themselves every reason in the world why they can't do something. You have this inner power within you that can take you to the next level. It's all about finding it." - La La Anthony
In her book, The Power Playbook, this radio and TV personality, actress, and business woman proves that with resilience, confidence, and perseverance success is attainable. Through her humble beginnings, La La has made a household name for her success by creating her own career that she loves and she teaches us her own keys to success.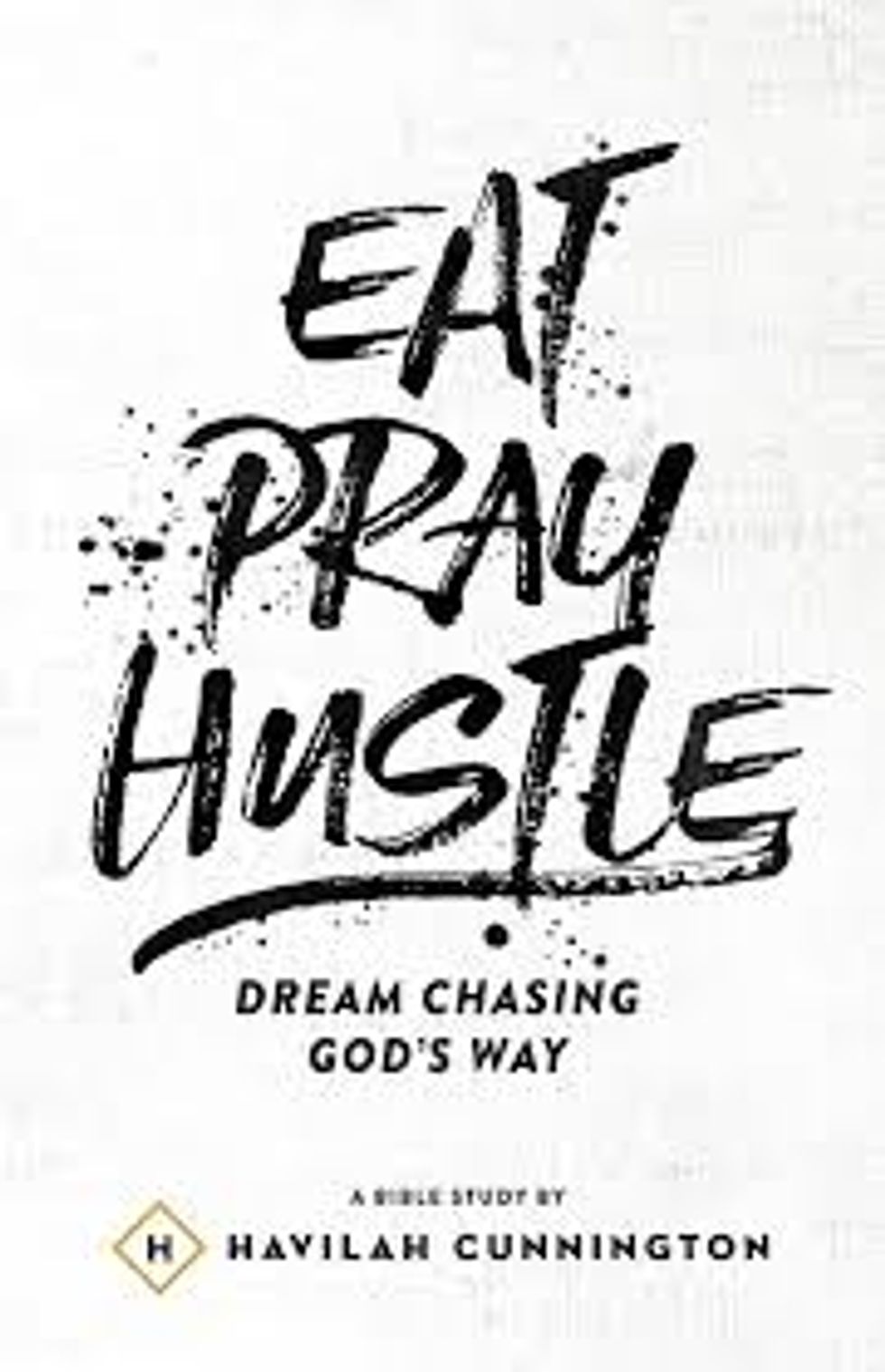 This book is very encouraging and inspirational, and it challenges you to think deeper and bigger in not only your career, but also in your personal and spiritual life. I think so often we get caught up in day to day living that we fail to see what we were destined to do by God. In this book turned 20 day Bible study inspired by the life of Abraham, Havilah teaches us to step out on faith and have the courage to do what we were created to do. Havilah shows us that just like Abraham, we are all on the road to the promise of life that God has for us. Similar to Abraham, we are all on the journey of eating, praying, and hustling our way to the top.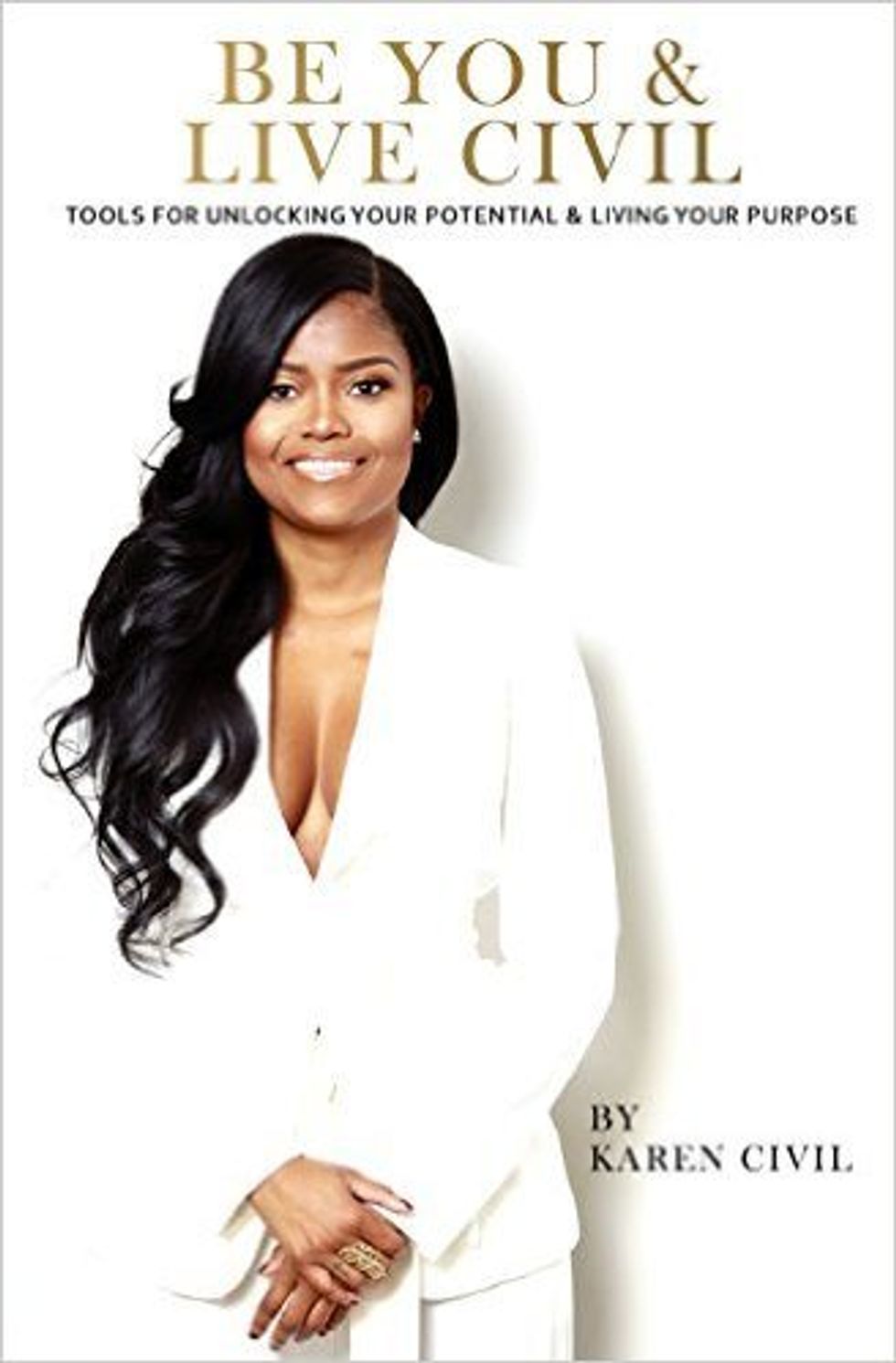 "Understanding Motivation," "Self Motivation," "Positive Attitude," and "Living Civil" are chapters in the book by CEO and digital powerhouse Karen Civil that will teach you how to become your own best version of yourself. By discussing her own personal story and how she worked her way from the bottom to the top, Karen shows us all how to unlock our own potential and use it it the most effective way.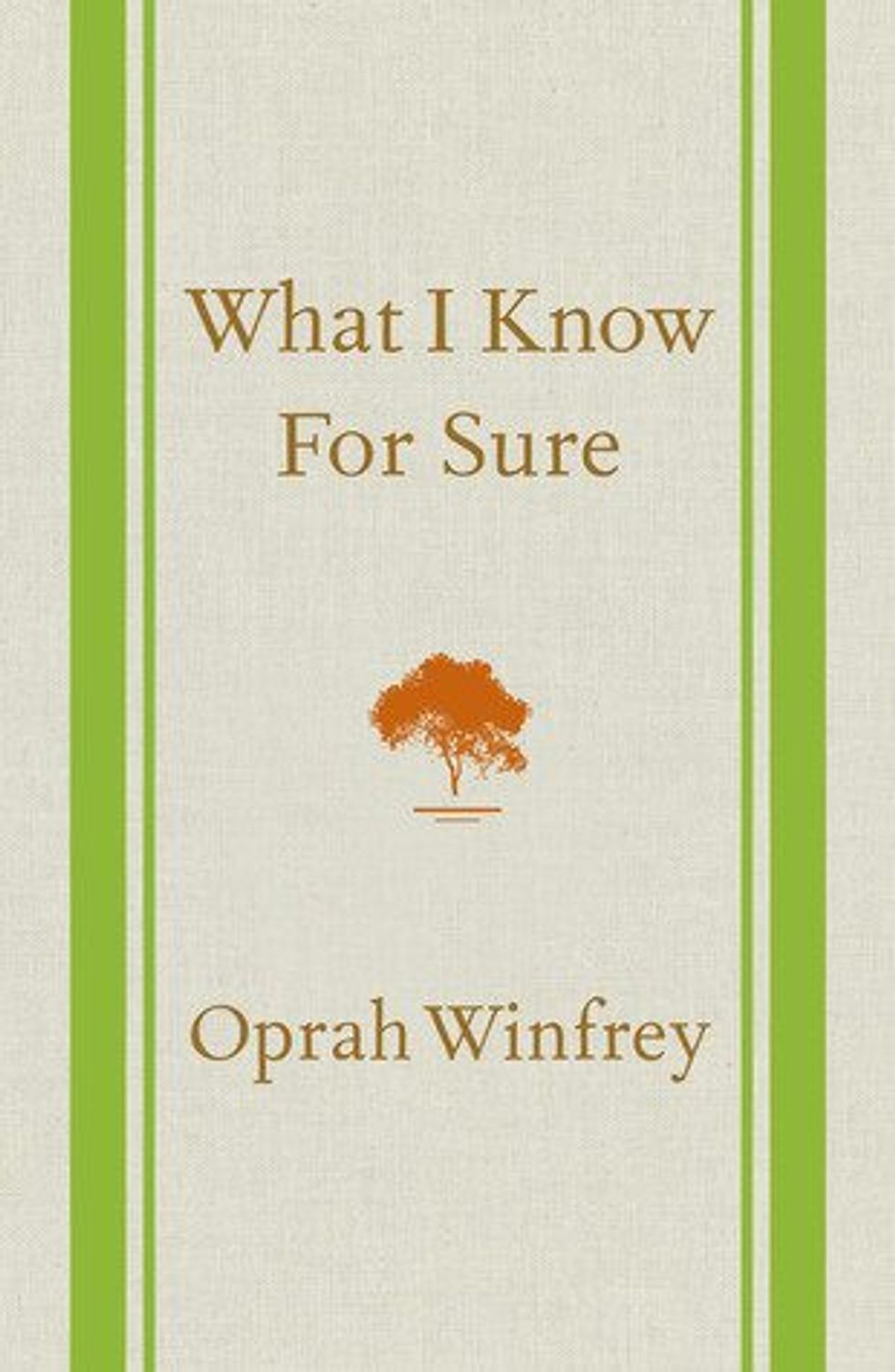 Through her meaningful and inspirational stories, this book is perfect for someone that needs an extra boost of motivation and encouragement in their lives. "What I Know For Sure" is the name of Oprah's monthly column from her magazine, O. The idea for the column was inspired in 1998, after she was lost for words when asked 'what she knew for sure' in an interview. Through her series of essays in the book, Oprah drops gems like, "Gratitude can transform any situation. It alters your vibration, moving you from negative energy to positive" and a host of others.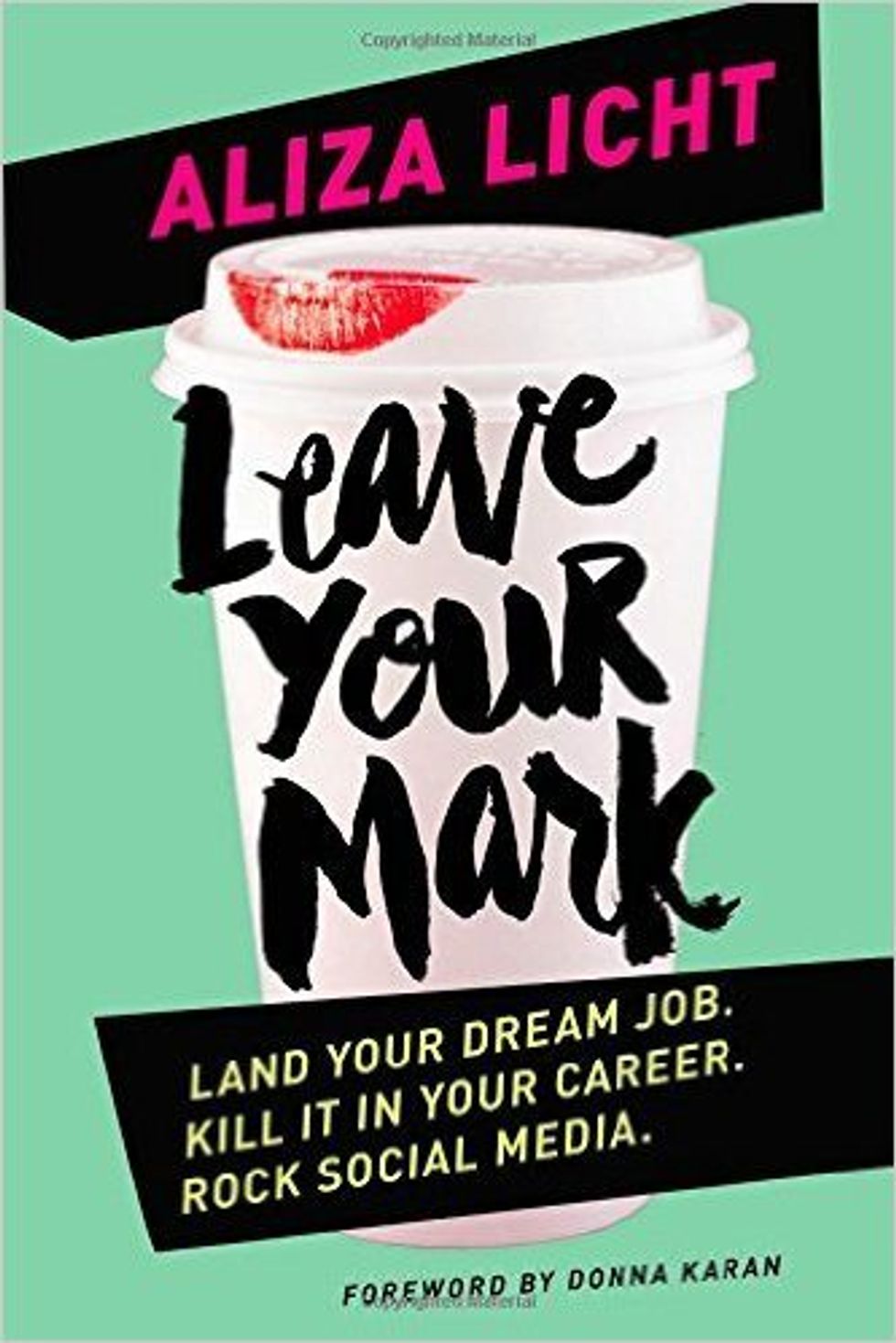 Leave Your Mark is the perfect book for millennials that will help you find your personal brand and learn how to communicate it effectively so that you can land your dream job and be a badass at the same time. Listed on Amazon as one of the top-selling books for job hunting and career guides, Aliza's Leave Your Mark dishes out actionable advice with her own life experiences and stories.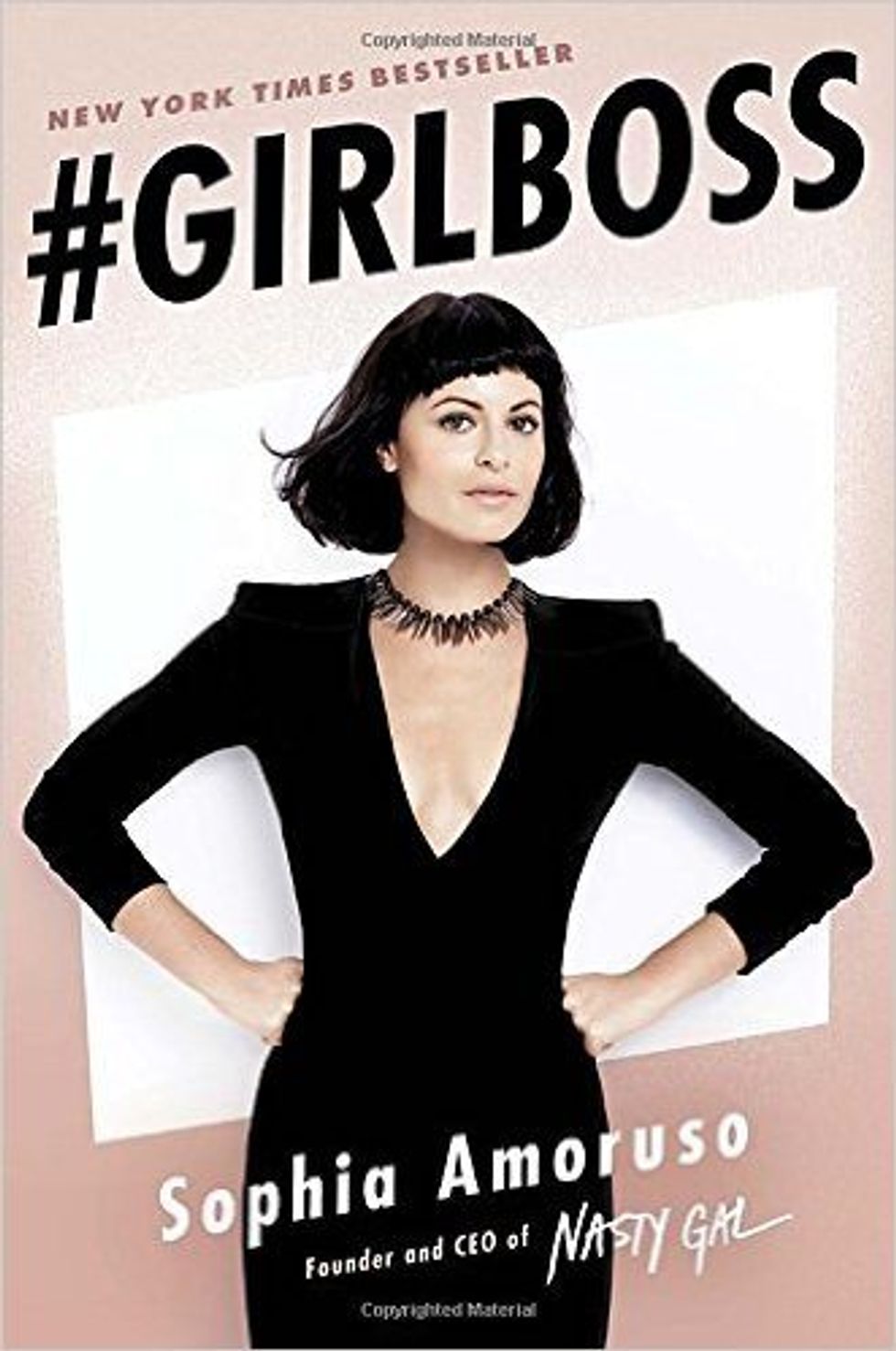 As Sophia said it best in her book, "A #GIRLBOSS is in charge of her own life. She gets what she wants because she works for it." In her book, through hilarious and motivating stories and advice, Sophia teaches us how to become a #girlboss in our own space. As the founder of the vintage clothing company, Nasty Gal, Sophia shows how she turned her hobby into a successful company, while dishing out her blunt realities and experiences along the way.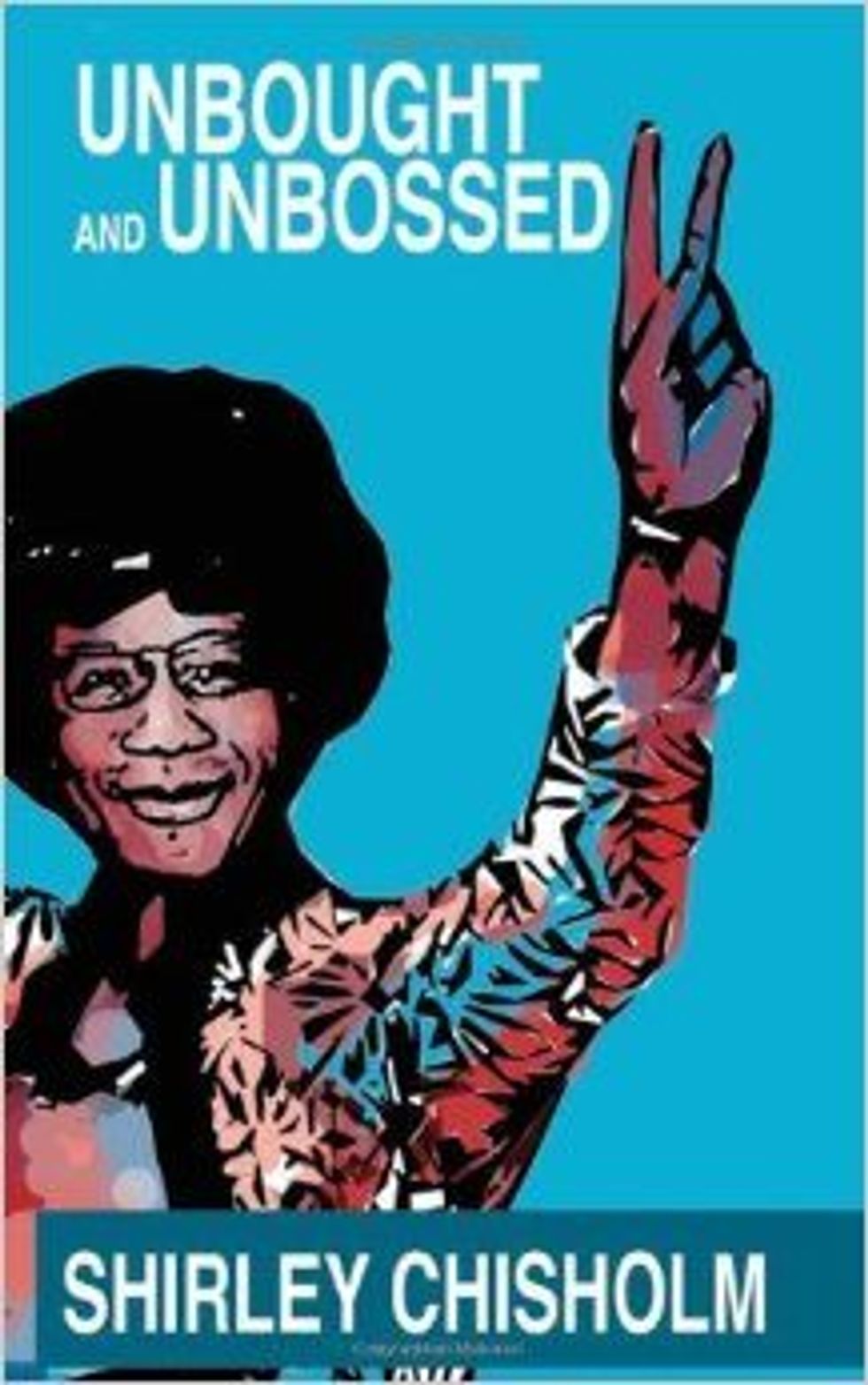 In this autobiography, Shirley Chisholm shares her life journey from a young girl from Brooklyn to being the first African-American woman elected to the United States Congress and the first woman and first African-American to have a bid for President of the United States.
Shirley lived a remarkable life and accomplished so much that would have appeared to be impossible during her life in the heart of racial discrimination and violence in the United States. Shirley's life and book will inspire you to never lose your conviction or put a price tag on your values and beliefs. Through her successes, Shirley proves that by standing up for what you believe in and daring to be yourself, you can achieve more than you ever dreamed.
What other inspirational books do you recommend for the modern girlboss? Share the knowledge with us below! #xoReads