Black Friday has been given the title of the single most profitable day for major retailers across the country and for a lot of us the countdown is in full effect.
---
But, for those of us hoping to bet on black this Friday and keep our money circulating exclusively in the black community, black-owned businesses can seem hard to find. As the founder of Official Black Wall Street, Mandy Bowman set out to change that perception.
Black enterprise was more than just something Mandy thought about during seasonal shopping months. The goal of her brand was to list black-owned businesses on a user-friendly interface to make them more accessible to black consumers and give them an elevated platform. In that regard, she sought to build black wealth. It was a way for Mandy to contribute to her community, and to create the change she wanted to see in the world.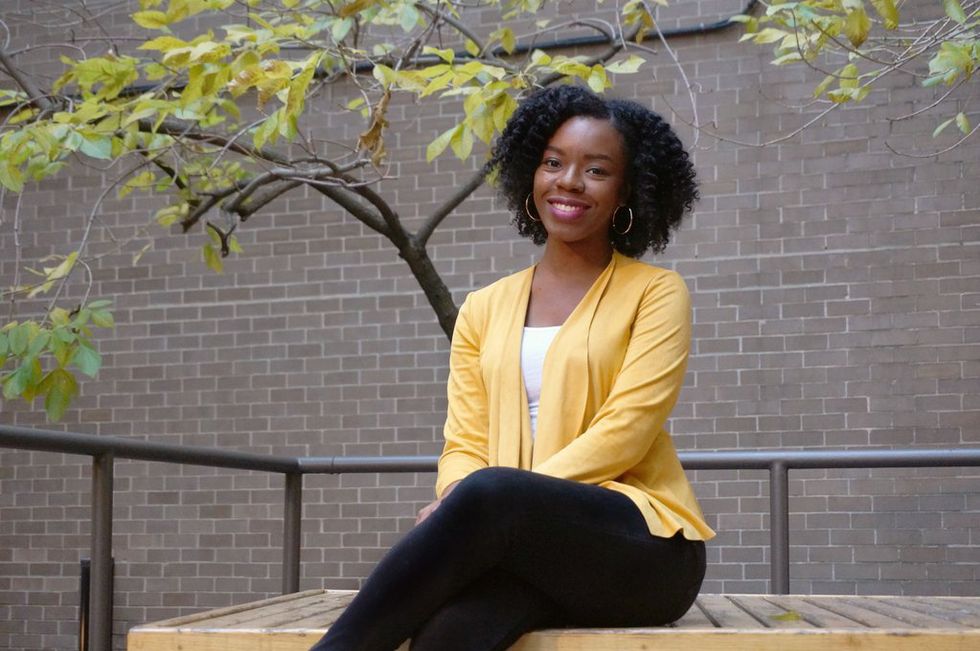 But the journey to furthering the black coin and dollar wasn't easy for the budding entrepreneur.
At the time of Official Black Wall Street's conception, Mandy was employed full-time at ESSENCE magazine as the social media manager. Staying on top of trending news and keeping up with the fast-paced social media world kept her plenty busy, but Mandy was inspired and determined to bring financial success to the black businesses of her native Brooklyn that were being pushed out by gentrification.
She was a woman on a mission and made time for her dream by staying organized. "For me, it was finding little pockets of time to do little things. I write to-do lists for everything, so before I go to sleep at night, I write a to-do list for the next day just so I know what I need to do," she said. "For example, if I'm riding the train into work, I know that I need to write this article to go up on Official Black Wall Street or approve these different businesses. So, it took a lot of very specific time management."
Mandy's persistence and discipline paid off when some time later, she began to receive requests for advertising on her website. "When I first started the website, I honestly didn't think it would become a business. I just wanted to create something that people could look at and find black-owned businesses. But as time went on, I was getting requests for advertising and I was like, 'Oh, this would be amazing if I could blend my passion and have this sustain me.'"
Her passion and her purpose coming full circle started to create a new path for Mandy, a future she hadn't always seen for herself. She knew that in order to take her booming business where she wanted it to go, she'd have to make a hard decision of leaving behind the security and notoriety of working with ESSENCE in lieu of the brainchild that gave her life and work new meaning.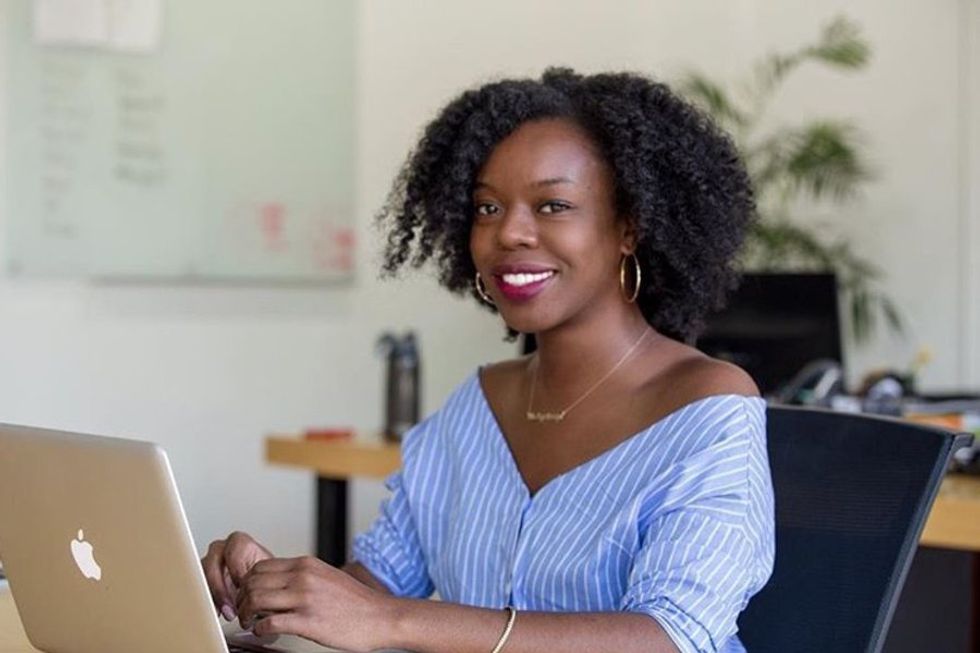 ESSENCE
It's not always easy to quit your job and follow your dreams, but as Mandy started to work towards launching an app, leaving ESSENCE became more real by the day. More than herself, the matriarchs of her family proved to be her biggest skeptics. "I would say my mom and my late grandmother were the ones who were like, 'Girl, what are you doing' when it came to quitting my job. They were just a little bit worried."
However, once Mandy's Kickstarter launched and the support for the app began to pour in, her family started to see the same vision that she and the people online had always been able to see. "The month of September was really odd for me. We launched the Kickstarter and even though it was really slow in the beginning, for me, it was really great to see hundreds of people putting their money into this idea that I had," she recalled.
During that time of building her new business, she was invited to speak at a TedX event to discuss the importance of the 1.2 trillion dollar buying power in the black community. Mandy also made an appearance on Queen Boss, BET's female-empowered version of Shark Tank, where entrepreneurs pitched their business ideas to a panel of power players. Blessings on blessings on blessings were happening for Mandy, confirming her drive. It also helped her family take her decision more seriously as she moved towards leaving her day job to focus on her dream job.
When it was finally time for Mandy to leave ESSENCE, she quieted her anxiety by reminding herself how far she'd come. Her Kickstarter was fully funded (just 10 hours before it closed), her website had been popping for exactly two years, and she had already created a name for herself. With over 3,000 black-owned businesses featured on Official Black Wall Street already, she had received confirmation from the universe that she was walking the life path in alignment with her destiny in countless ways. It was the last push she needed to take the plunge.
And she took it.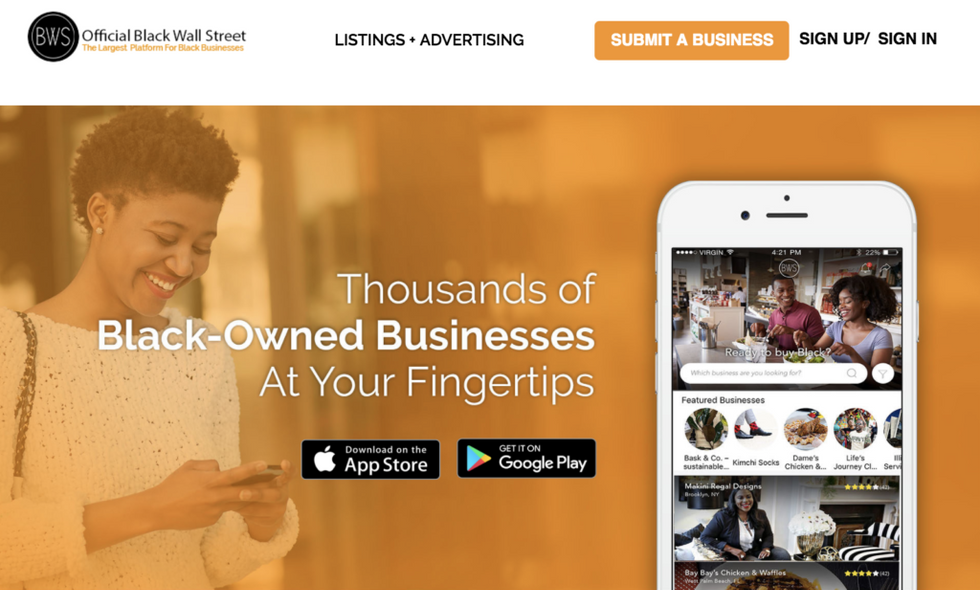 Mandy has absolutely no plans to slow down. Since leaving ESSENCE, she's been determined to see OBWS become the go-to hub for black enterprise.
"My ultimate dream would be for Official Black Wall Street to be the black millennials guide to all things black-owned. A place for us to share resources and support each other."
Mandy launched the app version of Official Black Wall Street in late October and hasn't looked back since. It debuted on iTunes and was rated #3 on the Google Playstore business app list. As the reviews began to flood in, it became clear that Mandy had created something that could actually change the way our community embraces itself.
Mandy Bowman is the perfect example of what is possible when black women set their sights on a goal and let absolutely nothing get in their way.
Want more stories like this? Sign up for our newsletter here to receive our latest articles and news straight to your inbox.
Originally published November 21, 2017