---
I was raised to believe I was put on this earth with purpose. I was born to do something that no one else on this earth can do and I take pride in knowing that my destiny was already written by an omnipotent source, but ever so often, social media causes me to doubt my journey. The addictive platform that is social media can cause us to lose touch with reality and forget that the path that we forge is our own, and will be unlike anyone else's. It's impossible to arrive safely at your destination when you're swerving in someone else's lane.
Issa Rae is a testament to the fact that your path to success may be unconventional but with conviction, can pay off big time. In a recent interview with GQ, the actress/screenwriter opened up about how her eccentricities turned out to be her biggest assets. There is a typical archetype of black female comedians that Issa doesn't fit into, but that doesn't keep Issa from staying authentic af. She said:
"I do feel like people expect me to be entertaining. And I'm not. I'm not an entertaining person. I don't put on for anybody. I think about someone like Tiffany Haddish, who's just naturally entertaining, who always has a story. And that's just not my lane. I'm always gonna be the shy one."
Although her shy and awkward demeanor steals our hearts time and time again, Issa says that she didn't find confidence in her uniqueness until it was challenged.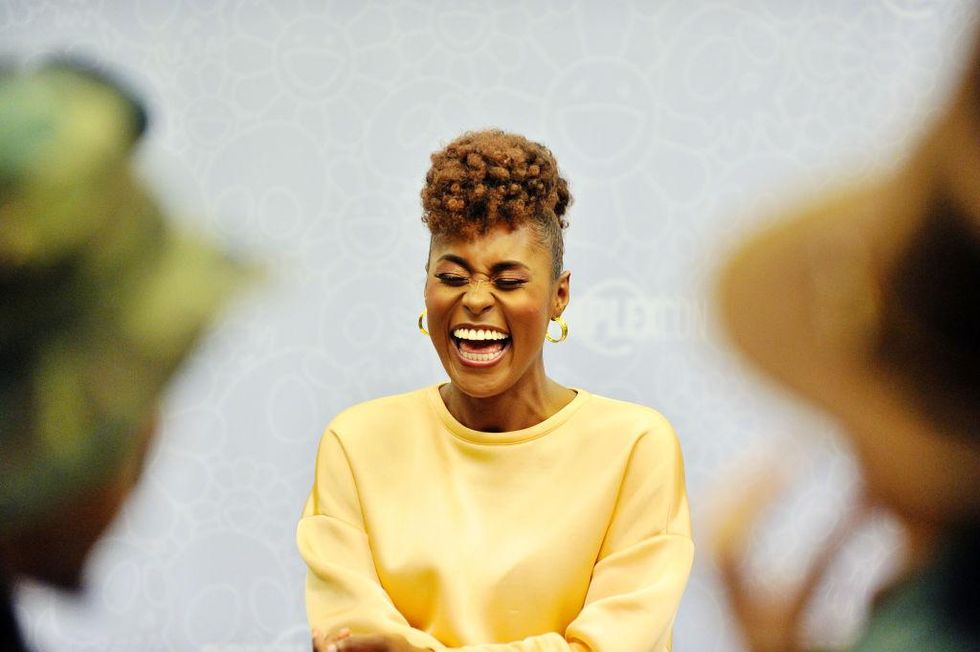 Jerod Harris/Getty Images
Issa said in the interview that her failed experience on a project with ABC led her to find uncompromising clarity in her voice and define what she genuinely wanted out of her career and life and taught her the most important lesson she lives by now.

"I was just like, Yeah, I have this shot, but I don't want to f*ck it up, so I'm just gonna listen to what everybody says. And I just became like f*cking clay for people to mold. The Shonda process was, like, the best sh*t that happened to me, because it gave me confidence to feel like, 'Oh, I can do this.' And I feel like ABC took the confidence away. Like, I need to know what the f*ck I want to say before I say yes to any opportunity. I need to have a clearer point of view and clear voice."
Can you really expect to get the most out of life when it isn't clear who you are and what you want? Issa reminds us to be clear about your intentions early on your road less taken to success, and during that journey, sometimes you have to fail before you fly.

Since I was 12, my dream has been to become a wildly popular recording artist, and when I scroll on Instagram, sometimes I begin to wonder if this purpose thing is all it's cracked up to be. Recently, a female rapper from my neck of the woods got signed to a well-known record label which admittedly, evoked some jealousy on my part.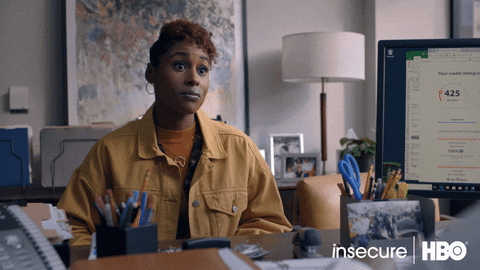 Issa Rae Vibes GIF by Insecure on HBOGiphy
My desperate mind was filled with thoughts like: Maybe I haven't gotten signed yet because I suck. They signed her because she's doper than me. I'll never get a big break because I don't make music like other women in my field.

After I finished wallowing in my own self-pity, a lightbulb went off in my head and I understood that I was worrying about everything but what was most important: staying in my own lane. I was swerving all in hers without evaluating the bumps and bruises she acquired on her journey, which most importantly was a lot different than mine.
Yes, our music styles were different, and the label she signed to doesn't even produce the kind of music that I make. Why should I be jealous of her road to success when it's nothing like mine? Without being clear it is about what you really want, with the help of social media, you'll be on an endless journey of keeping up with the Joneses.
Can you really expect to get the most out of life when it isn't clear who you are and what you want? As we go through life, we must carry the torch proudly as we create our own lanes for success. Because no one can do you, like you.
Featured image by Jerod Harris/Getty Images