It was December of 2009 that I made an impromptu decision to cut my permed hair off. My reason for making that drastic change was due to ending a dating relationship at the time and the painful experience I went through from relaxing my hair in my dorm a couple of months prior. Cutting my hair immediately left me feeling bold yet boy-ish whenever I found myself dressing down or not wearing lavish earrings. After several months experimenting with wearing twist-outs, dyeing it myself (I was extra bold with that) and even getting my first blowout (that later resulted in heat damage), I thought I'd been hiding my beautiful kinks due to laziness.
---
However, the truth is that I was intimidated by and ashamed of my hair.
Well 10 years after back-to-back crochet braids, sew-ins, wigs, and braids, I decided to just let my hair out to breathe for once! As a result, I learned five important things: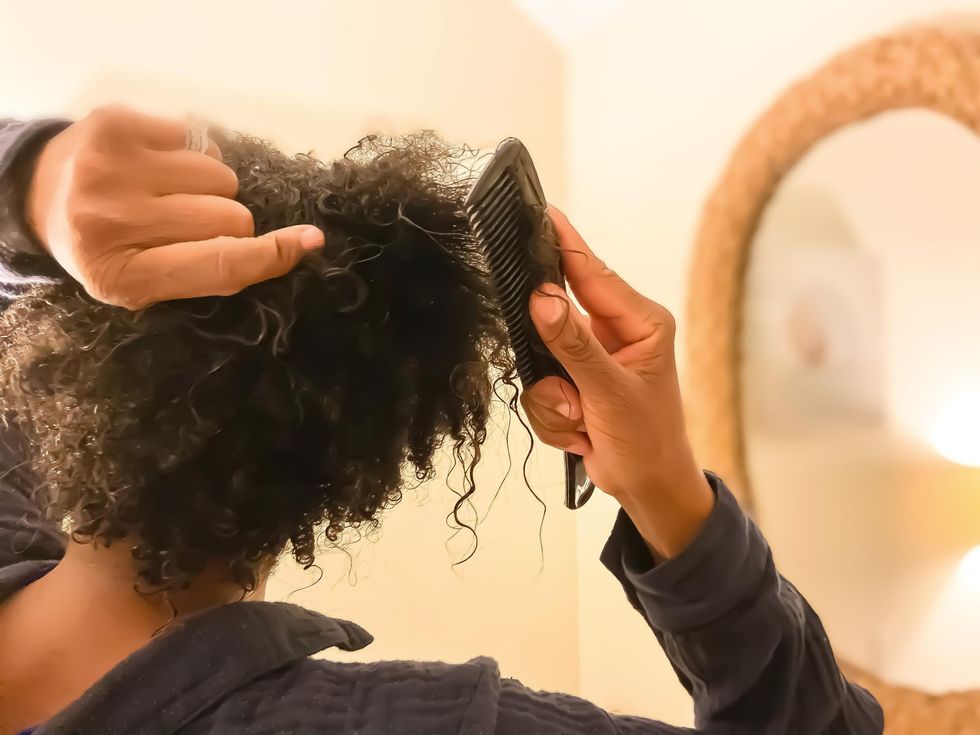 Getty Images
1. When you are not taught how to properly care for your natural hair, you see it as a barrier.
It was not until I was put in a position to care for my hair that I had no choice but to do it. It was a rocky start because I felt defeated and really believed I had no options until I gave experimenting on my hair another chance. The more I continued to play around in my hair, without a defeated mindset, the more I grew to love it and no longer felt intimidated by caring for it.
2. Finally wearing my natural hair ​actually ​boosted my confidence.
I felt more beautiful and confident when my natural hair was out. There is nothing wrong with wearing a weave or braids! (I repeat, there is nothing wrong! In fact, I will probably wear a protective hairstyle soon.) But it was not until I let my hair out in a 'fro that I looked in the mirror and embraced my strong jawline and beautifully shaped eyes.
I realized that my previous hairstyles were my hiding place and it was not until I let my hair out that I felt free. You need the confidence to rock any hairstyle, however, it takes a special kind of confidence to rock your hair in its natural state. That confidence is truly felt in every room you walk into.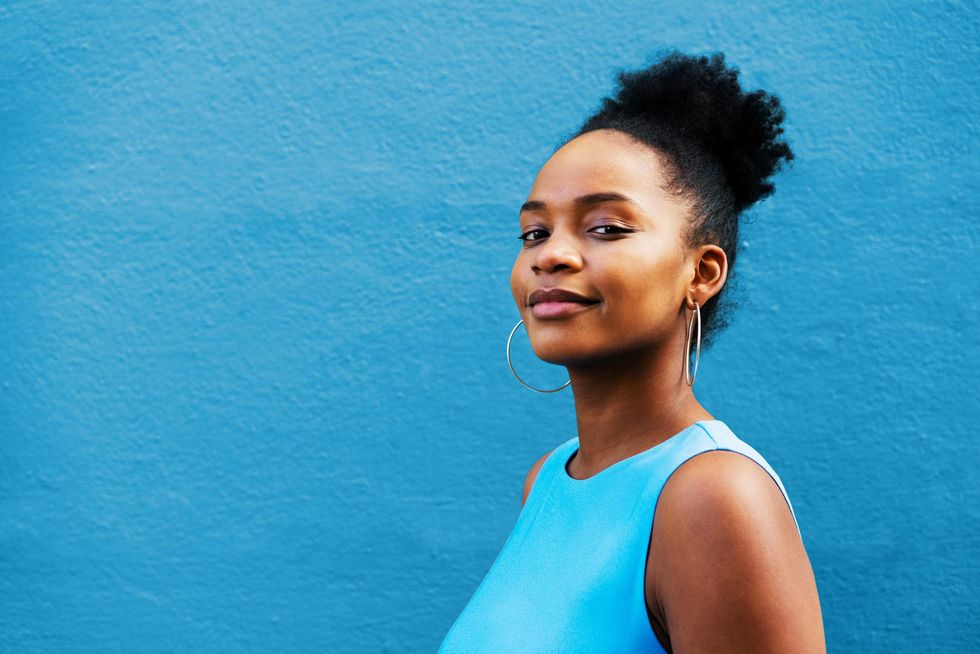 Getty Images
3. Hair is literally versatile from its roots.
Whether you decide to leave it out, cut it, relax it, dye it, wear a wig or braids, our hair is not one-size-fits-all and that is why Black hair is beautiful. Being able to do a multitude of things with my hair at any time is truly unique and empowering.
4. Media played a major role in how I viewed the beauty of my hair.
Since I rarely saw women with 4C hair in the media, I felt helpless with how I could care for my hair and as a result, wore my hair in back-to-back protective hairstyles. It was not until I came across Ijeoma Kola online that I felt seen because sis' hair looks just like mine and she always has amazing style tips!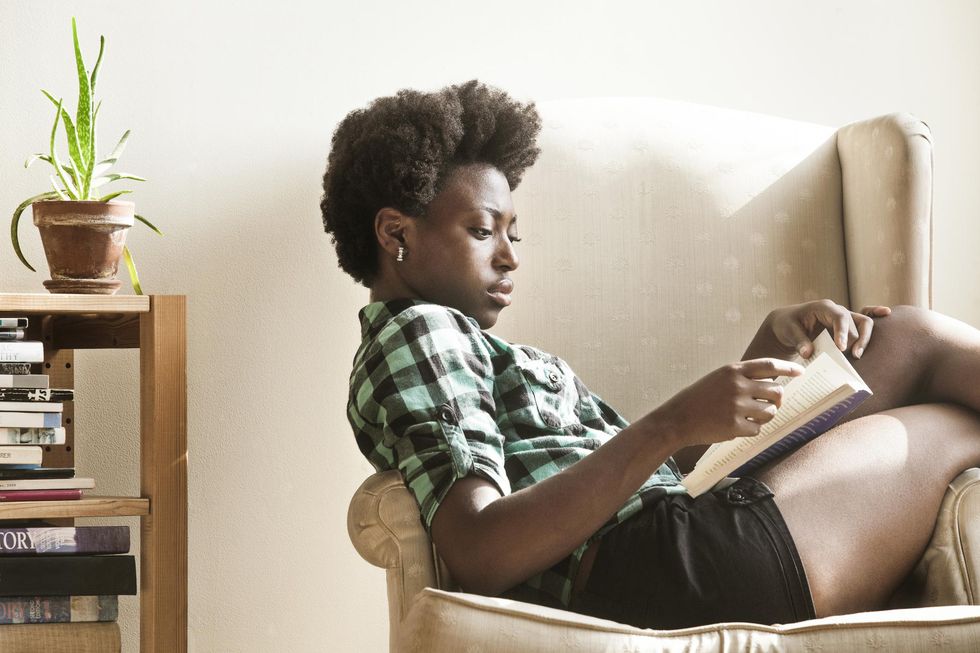 Getty Images
5. Starting over and cutting my hair was a really dope feeling.
When I did my big chop, I wanted a change and what better way to do so by cutting off dead weight: the hair that carried so many negative memories with the guy. There was a sense of freedom and relief when a pair of scissors caressed the strands of hair on my scalp.

As you can see, Black hair is not only beautiful, and it is a never-ending learning experience of self. My relationship with my hair has had its ups and downs, but in the end, it led me to a healthier outlook.
To get your beauty fix and to stay up to date with the latest trends, check out the xoNecole Beauty section here.
Featured image via Getty Images