Many of us facetiously claim we're not far from making that move to the pole when we're down and out and when the funds aren't looking right. I've been one of those people, only except I've been deadass. And if I could dance or could find a club that would take me as I am (raw rhythmless talent), I would have no qualms about twerking my student loans off.
---
I've been drawn to the idea of sex work and sex workers since I was younger. I recall wanting to read books like Diary of an Unlikely Call Girl in high school and taking an interest in sex workers as the subject of class videography projects. I admire and envy their ability all at once. Mostly because the way they hustle has always been dazzling (refer to the second definition of dazzling in a swift Google search before speaking) to watch.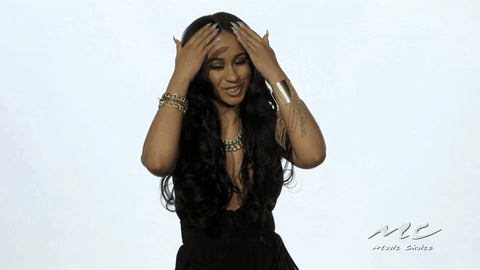 media.giphy.com
Truly, it's a hustle that's not for everybody. It's a career that requires you to constantly unpack and acknowledge what boundaries you may or may not have. Sex workers have a particular gumption that entrepreneurs in other industries can undoubtedly learn from.
In fact, here are 5 things we can learn from sex workers that can be applied to any and every industry or you could say, the 5 commandments of doing business.

Related Stories:
What Sex Workers Need You To Know About Their Careers – Read More
8 Ways to Appear More Professional As An Entrepreneur – Read More
10 Ways To Develop An Entrepreneurial Mindset (Whether You Have A Business Or A 9 To 5) – Read More
I Quit My Job 3 Years Ago And Built A Badass Brand With These 5 Steps – Read More
Featured image by Getty Images.