---
Early voting has now begun in many states, and we have seen the first rounds of the Presidential debates as well as the Vice Presidential debates. This may very well be the last rounds of debates as COVID-19 is now ravaging its way through not only our President but his staff officials. After the first debate, many voters voiced their disappointment at the complete breakdown of the moderator to control the uncontrollable President Trump. This left many wondering would the Vice Presidential debate be any better at giving a full picture to what each platform had created to fix what is now one of the worst presidencies in American history.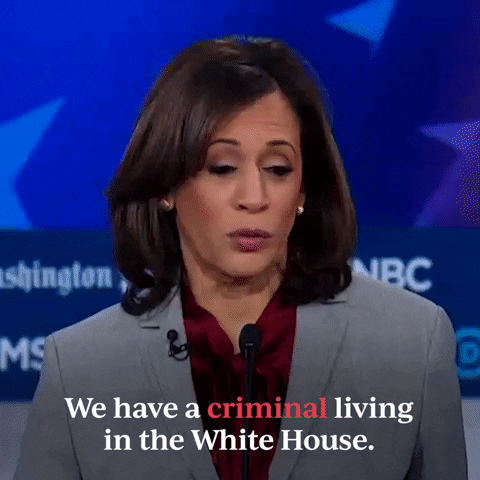 Giphy
Like most voters heading to the polls in their respective states for early voting, you probably already know which way you will vote. And if history is any indicator, we all know which way Black women will be voting again in 2020. However, that still does not excuse us from the responsibility to educate ourselves on our potential leaders' platforms, making sure we are voting down the ballot in our state and local government elections as well. This article is not to persuade you to vote one way or another but rather to give you information so that no matter who gets into office, we fulfill our duty as citizens of this country, to hold our elected officials accountable to things they promised us in exchange for our vote. The work does not stop after the election, the work of the fight for the rights of the people is just beginning.

This debate offered a lot more in the way of policymaking and changes needed for leadership in the next four years. Here are a few of the highlights:
Are you a member of our insiders squad? Join us in the xoTribe Members Community today!

Featured image by Giphy.