---
We all know that social distancing is still necessary (since Covid-19 is far from becoming a distant memory), but the importance of connecting with other like-minded women remains, especially if you want to advance professionally and personally. Being able to dynamically interact with others is not only great for your career, but it's also good for your mental health. (Sis, just check out the researched benefits of socializing.)
If you've found yourself in a career rut or missing the opportunity to bond with amazing women in your field, here are 7 organizations and platforms that will help you reconnect and live your best life: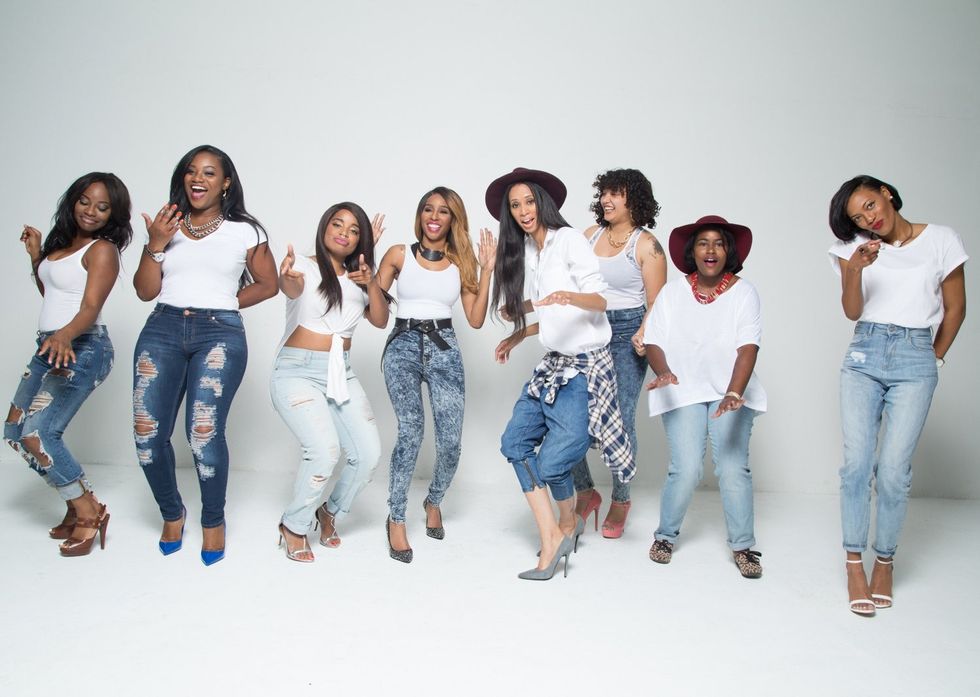 xoNecole
Kick off your networking upgrade with a boss move that is sure to get you on the right track. Launched by Necole Kane, the phenom behind providing xoNecole.com, an online oasis where women can unapologetically tell their stories and find information useful to every facet of their lives, the xoTribe is great place to get access a community of women from diverse backgrounds, industries, and locales for networking and mentoring. Virtual happy hours, giveaways, job postings, and insider info on events---it's all a great recipe to set your 2021 glow-up plan off in the best way.
If you're a woman of color in any aspect of the communications industry, the ColorComm network is for you. One can't help but be inspired by its founder, Lauren Wesley Wilson, who has worked as a Washington, D.C. communications director, a media booker for Obama's Florida reelection campaign, and a crisis firm professional before launching ColorComm. Something that initially started as a lunch with more than 30 women turned into an organization that now serves more than 40,000 professionals in chapters across the U.S. and produces more than 100 local programs yearly.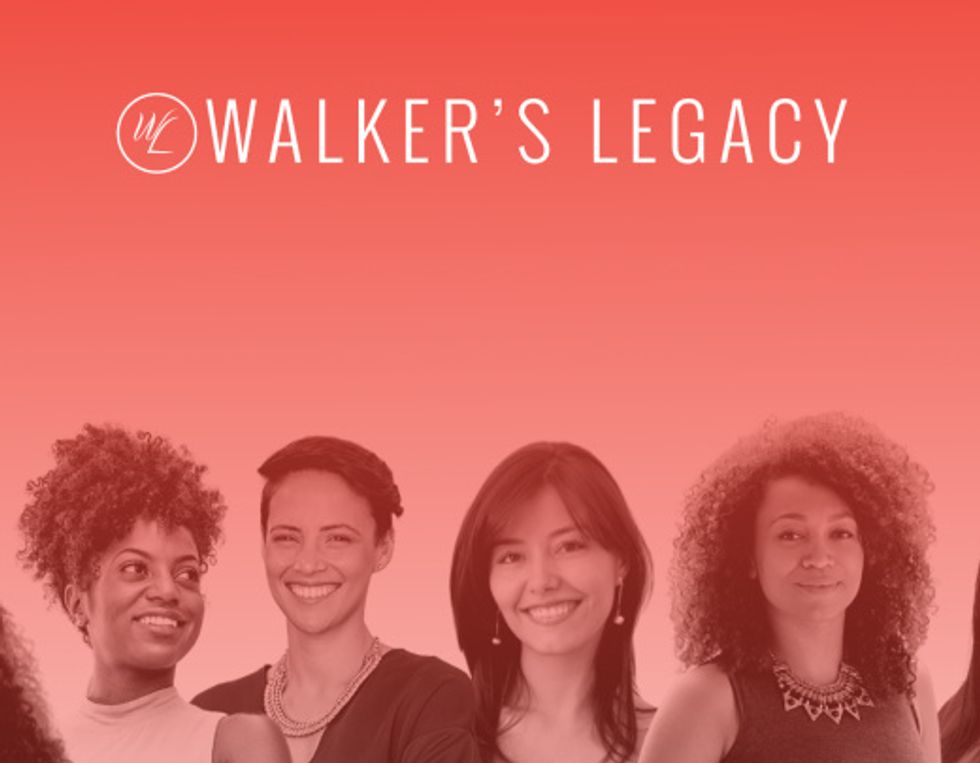 Image via Walker's Legacy
As the name denotes, Walker's Legacy was founded on the ideals of Madam C.J. Walker's legacy of being self-made, supporting women's advocacy, and promoting sheer hard work and determination. Founder Natalie Madeira Cofield sought to fill a need she saw in her own life while seeking mentors for her first venture---which she launched at 26---and she built the platform from a quarterly lecture series into a global platform of support for multicultural corporate leaders and entrepreneurs. The organization partners to provide funds for startups, has chapters in major regions, and hosts accelerator programs.
The Muse is super-expansive, providing step-by-step guides not only for job seekers, but for professionals at various stages of their careers---from entry-level workers, to freelancers, to management executives. You can also research companies and career options, find employment opportunities and get help via resume reviews, coaching consultations and job search strategy sessions.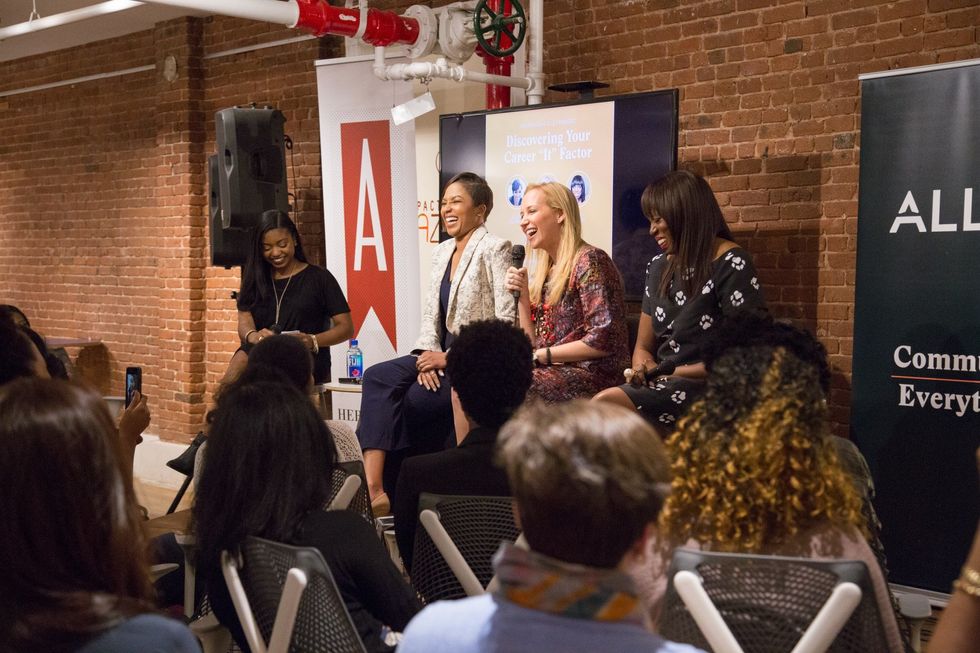 Image via Her Agenda
With a motto like "No one Ever Slows Her Agenda," you know this platform is all about ambition and boss moves. You can find inspiration and advice through stories told by real women who are industry leaders and aren't just offering tips that just sound good. Her Agenda also provides resources including information on conferences, scholarships, internships and job opportunities for millennials interested in a variety of fields. Founded by savvy communicator, networker and millennial boss Rhonesha Byng, this is a digital space you won't want to miss out on. (The newsletter alone provides key information for any go-getter including a monthly grants roundup, a Power Hour online chat with business experts, and exclusive Q&As with industry leaders.)
The name almost speaks for itself since we all know the power of having a good crew---whether it's a solid group of friends, a bond of tight siblings, or a professional team. The Cru provides peer coaching services in a unique way that tailors networking and career support via circles of women based on their personality, demographics, values, and life goals. Founder Tiffany Dufu is no stranger to innovating in networking and mentorship, having served as a launch team member to Lean In and a Chief Leadership Officer at Levo, a leading millennial professionals network.
Made up of influential women who have either led teams at major corporations or started their own successful businesses, The WIE Suite is a highly curated membership worth exploring. It began as the WIE Symposium, a modern, elite women's conference that expanded into an organization that attracted business and cultural leaders including Arianna Huffington, Mellody Hobson, Diane von Furstenberg, Nancy Pelosi and Naomi Campbell. Founder Dee Poku has held senior marketing roles at companies including Paramount Pictures and Focus Features and has a knack for forging quality connections among power women across industries. She also has a passion for the power of sponsorship, an act that goes well beyond mentoring. As a member, you can access professional development resources, peer coaching opportunities, and curated content.
Are you a member of our insiders squad? Join us in the xoTribe Members Community today!
Featured image by Shutterstock