Since my "big chop" in early 2018, I've fully committed to wearing natural hairstyles as a way to maintain healthy hair. As a self-proclaimed naturalista, wearing protective styles have been a great alternative to my wash-and-go routine, allowing my hair to remain tucked away while minimizing manipulation and breakage. Rotating hairstyles such as braids, wigs, and twists gives my hair a break from nasty seasonal weather conditions while also allowing me to save so much time from not styling each and every morning. Although my intentions of wearing protective styles to save my hair from damage are effective, wearing these styles alone aren't enough to ensure that I'm reaping 100 percent of the benefits.
---
As a Black woman with tight coils, I was never taught how to take care of my natural hair, let alone how to keep my scalp happy while living an active lifestyle. Now that I am older and have more responsibilities, including a weekly workout routine, it's even more important to have the right products that are assisting in the protection of my hair and scalp while not solely relying on protective styles to give me the healthy hair results that I desire.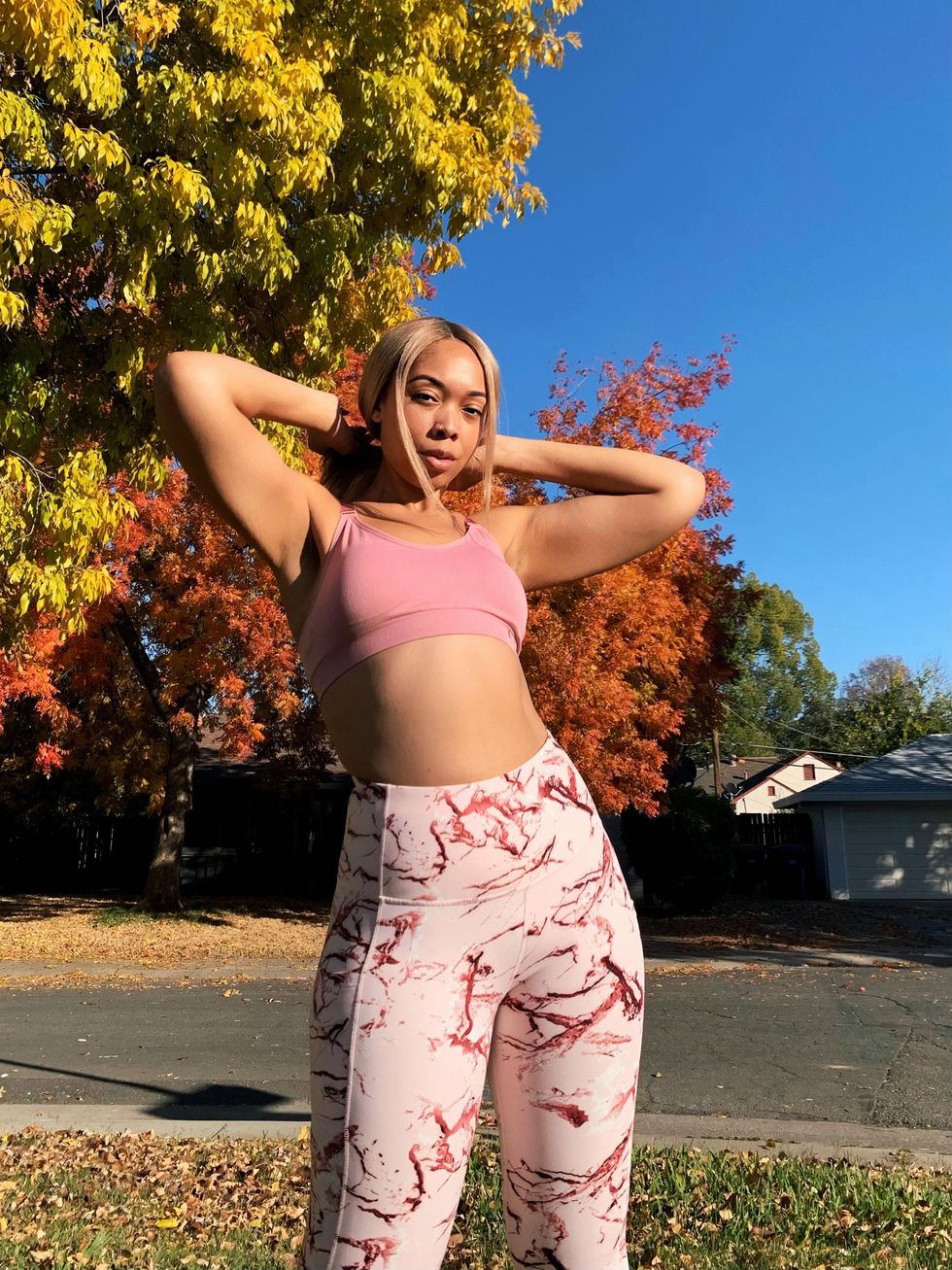 Shahirah Ahmed for xoNecole
As an active naturalista, it's even more vital that I protect my strands, cleansing my hair of sweat that damages my scalp, especially with gym closures and working out regularly outdoors. To combat the damage from outdoor elements, I took it upon myself to find the best products that will not only nurture my strands but are created by women that know and understand the natural hair struggle.
While it's easy to protect our hair in the spirit of hair growth, according to Natalya Moosa of Afrocenchix, "Prepping your hair in anticipation of wearing a protective style is key in your hair routine. This starts with ensuring the hair is clean and free of any prior product buildup which otherwise could lead to breakage."
As a general rule, we should begin any and every protective hairstyle with freshly cleansed and moisturized hair but it's maintaining that clean and healthy hair underneath that adds to the benefit of each style, meaning daily and weekly care is still required especially when working out.

Featured image by Shahirah Ahmed for xoNecole