---
The journey to having clear skin as an adult isn't a sprint, issa marathon; one that isn't for the faint of heart. Adult acne can be inconvenient, embarrassing, and a downright pain in the ass, but according to Adrienne Houghton there are a few beauty tips we can use to prevent it from being so painful. As someone who is also a member of the sensitive skin gang, Adrienne spilled the tea on how she keeps her skin camera-ready on her YouTube channel, All Things Adrienne, and we have all the details.
Although Adrienne admits to being a bit reckless when it comes to her routine, the host says that with age, she's grown to see the error of her ways. In a previous video, she explained:
"As I've gotten older, it's so important for me to take care of my skin. I even recognize that the better I take care of my skin, the more my makeup can lay more beautifully. You can't hide texture."
Along with stocking up on fatty acids and probiotics, Adrienne's pantry is stocked full of dermatologist-recommended beauty supplies that you can purchase at your local grocery store right now. Although Adrienne has never battled with acne, she's had a hard time finding products that cater to her super sensitive and often dry skin type. For a full list of the mix of all-natural and over-the-counter beauty tips and products that help the TV host avoid mild irritation and rashes, scroll below!
Drink Celery Juice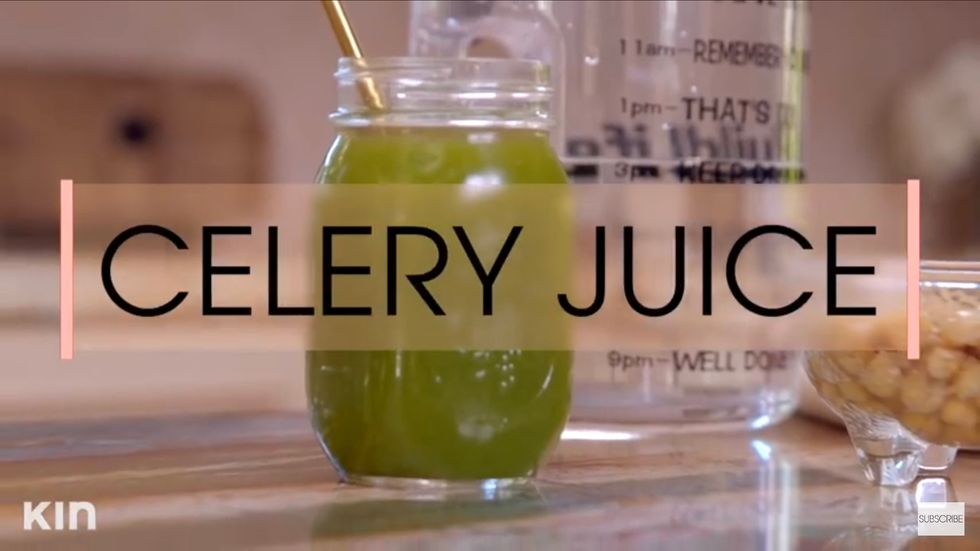 All Things Adrienne/YouTube
Made of 95 percent water, celery is full of fiber and possesses anti-inflammatory properties that is said to help clear acne, blemishes, and other signs of aging, and thanks to Adrienne, there's probably none left in your local grocery store. Celery juice is a natural remedy that Adrienne discovered by way of a close friend, and since then, she's been hooked. According to the talk show host, celery might be the best thing you never knew you needed.
Add Some Zinc Into Your Diet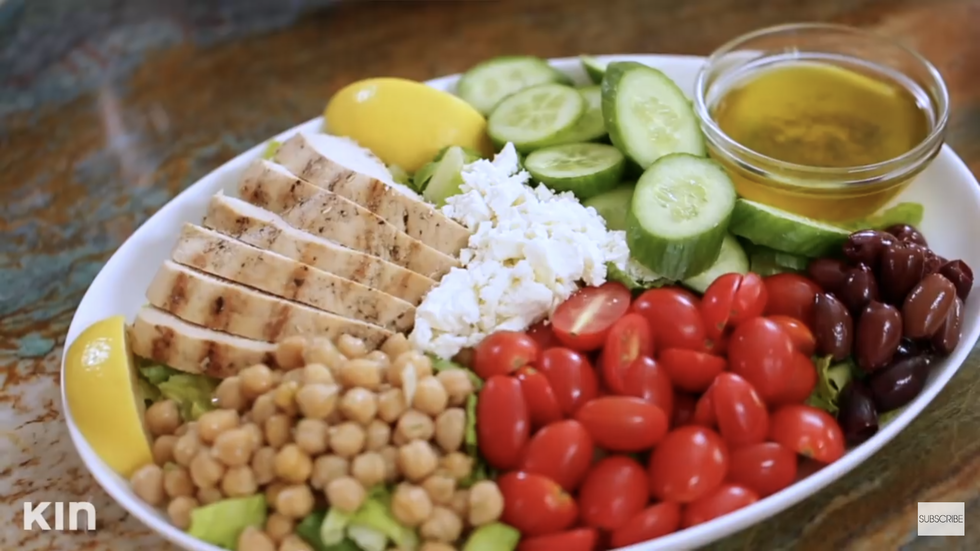 All Things Adrienne/YouTube
According to Healthline, Zinc can be one helluva lifesaver when it comes to treating acne and acne-related scars. A mineral that can be especially beneficial for those dealing with eczema, seborrheic dermatitis, and rosacea, zinc is a supplement that can either be taken as a pill or worked into your diet through foods like chickpeas, nuts, and seeds.
Ante Up On The Antioxidants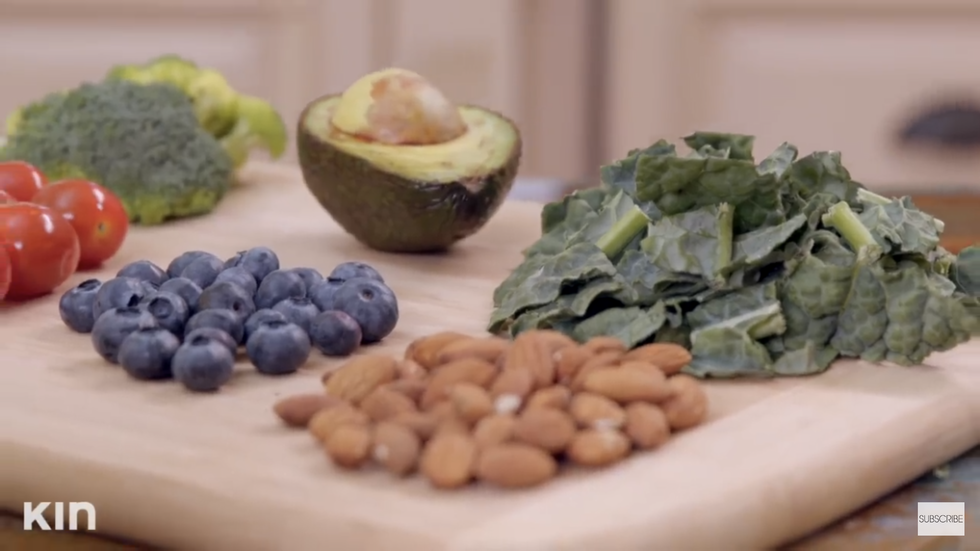 All Things Adrienne/YouTube
While we see you out here working toward healthier skin, wearing sunscreen, and leveling your SPF all the way up, another way to prevent free radical damage is through the consumption of antioxidants. Vitamins A, C, and E are all good sources of antioxidants that promote healthy skin, but eating blueberries, leafy greens, and almonds are also a great way to ante up on your antioxidants and get your skin all the way together.
Invest In Probiotics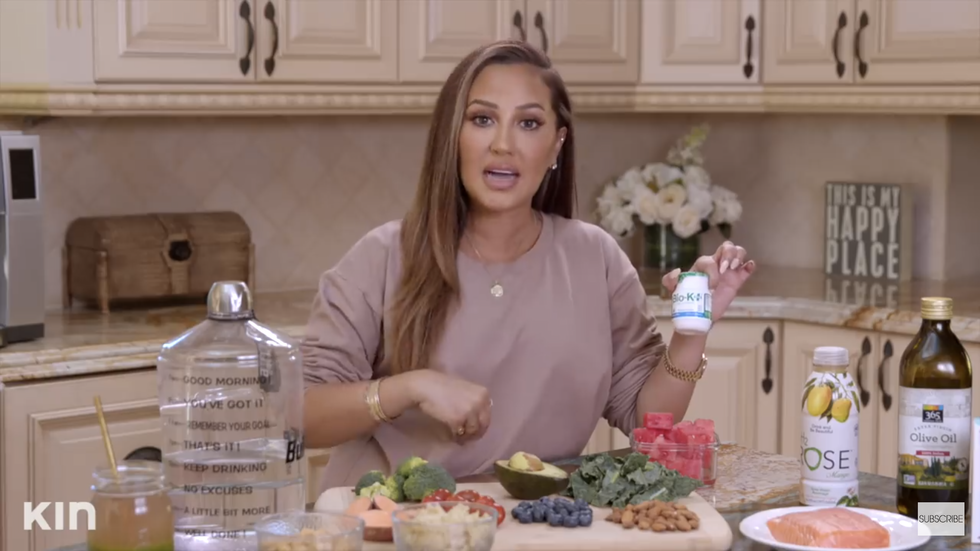 All Things Adrienne/YouTube
While sometimes acne can be a response to external triggers, there may also be some issues internally that need to be dealt with and that's where probiotics come in. Known as "the good bacteria", probiotics can ensure a healthy gut and even healthier skin.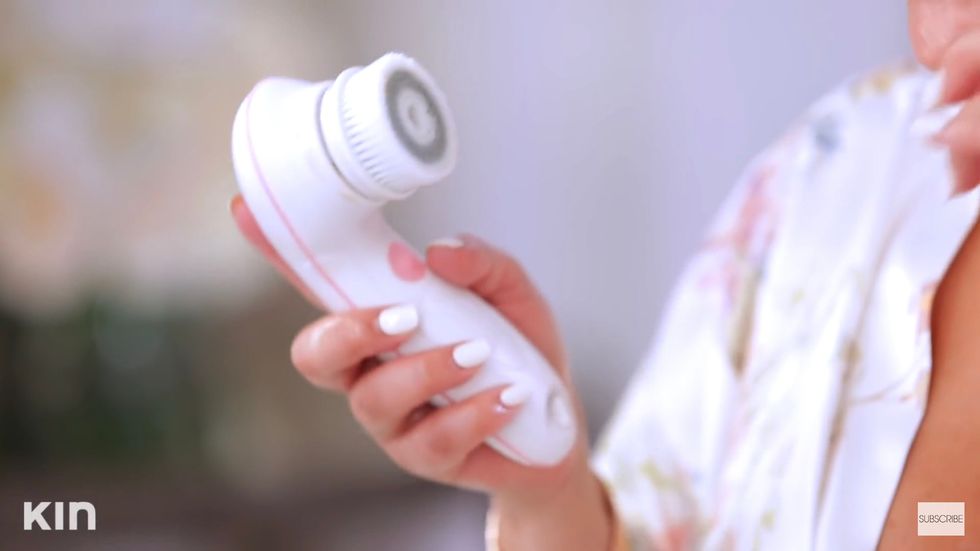 All Things Adrienne/YouTube
"What I love most about it is, it comes with different heads. But my favorite is definitely the silicon head because it's antibacterial and that's so important. When you're buying things like this, you need to make sure that they are antibacterial, you need to make sure that you're not just putting bacteria more and more on your face. I wear makeup every single day so you have no idea how important it is to just massage my face. This is my secret weapon, I swear."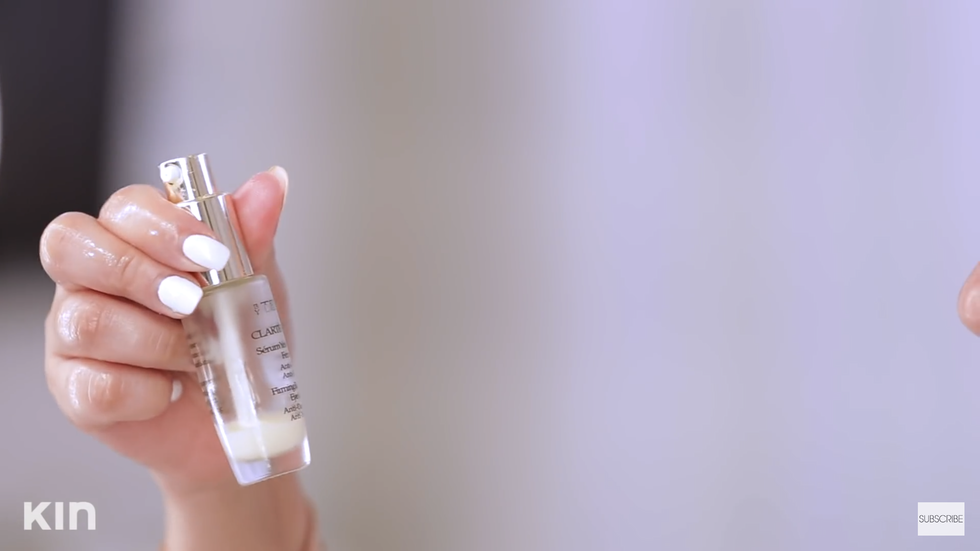 All Things Adrienne/YouTube
"I learned that you should always apply eye cream with your ring finger. It's considered the most delicate finger, if you're using your middle finger, your middle finger has too much strength and you're just going to be hurting yourself. This is a heavier cream because it's for your under eyes, but sometimes we forget our eyelids, as well. So I like to get in there, make sure I get even brush up my brows. These are all sensitive areas that definitely need more moisture."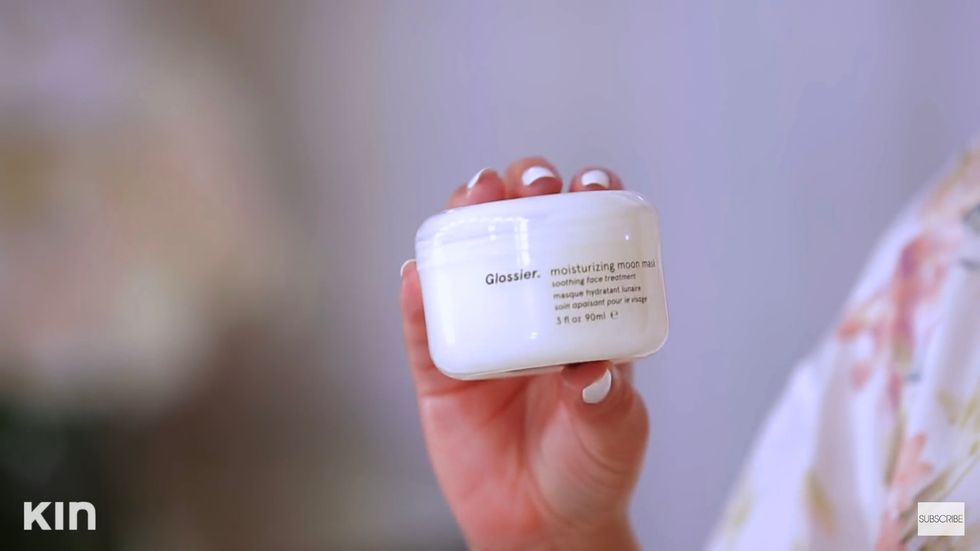 All Things Adrienne/YouTube
"I mainly only use things that say 'moisturizing' or 'replenishing'. I never ever use anything that's going to strip my skin or strip my face, again, because number one I tend to have really sensitive skin, and number two, my skin tends to go on the dry side instead of the oily side so I'm always trying to hydrate, hydrate, hydrate."
Watch the video in full on her YouTube channel here.
Featured image by Instagram/@AdrienneHoughton.