After my post on AHAs and all the wonderful things they do for hyperpigmentation, I wanted to take my chemical exfoliation to the next level.
---
How? By doing my own at home chemical peel. I've long been intimidated by doing my own chemical peel because things can go very wrong, very quickly. The last thing in the world I want is a chemical burn! But I currently live in Vietnam, and the options for reputable dermatologists and licensed skincare professionals are slim to none, so I decided to research and take matters into my own hands.
Chemical peels have long been a mainstay treatment in the skincare world. Peels provide super power exfoliation, resulting in an even, smooth, and glowing complexion. Fine lines, blackheads, and acne are all skin issues that can be drastically improved with chemical peels.
There are five main types of acids used for chemical peels: glycolic, salicylic, lactic, mandelic and TCA. Each of these acids have their own strengths and weaknesses. Some are better for certain skin types, and some have different effects on the skin.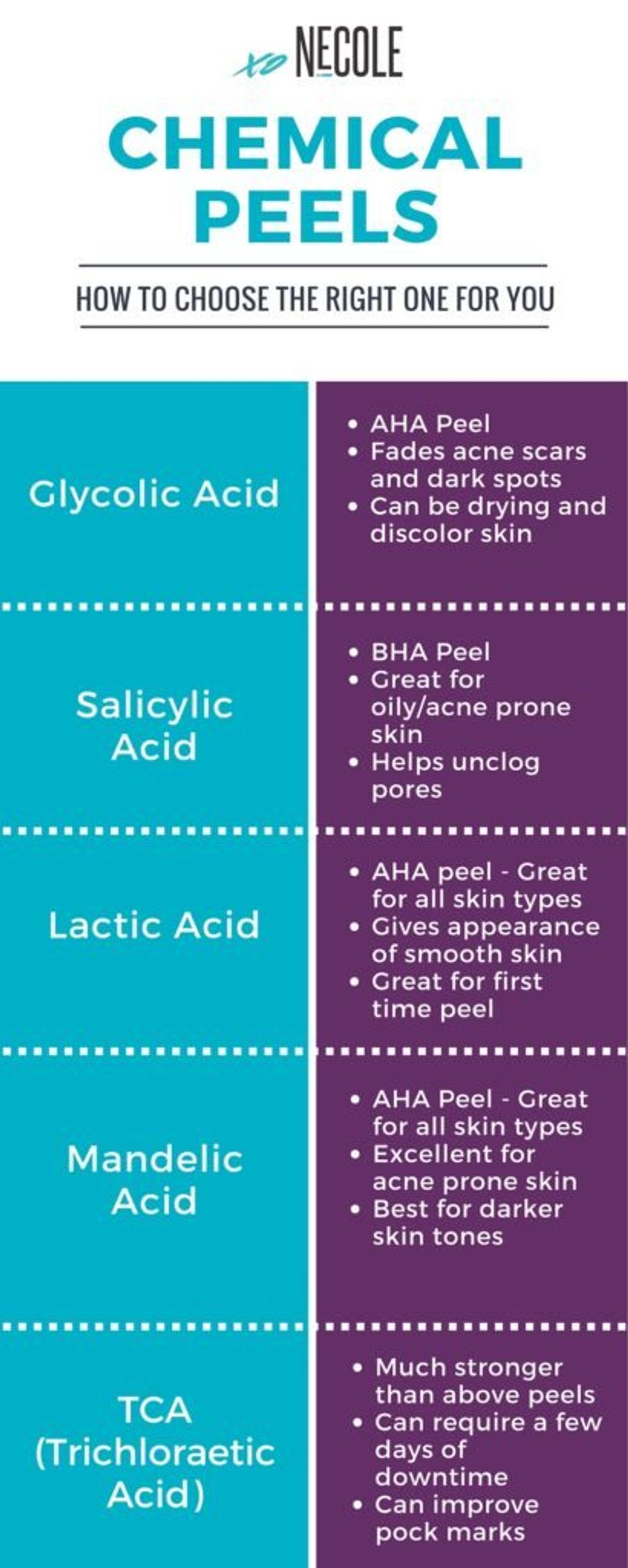 Armed with this information, I decided to buy two peels, the 25% and 40% mandelic acid peels from Makeup Artists Choice. I have found Makeup Artists Choice (or MUAC for short) have the best, and most comprehensive selection of at-home peels, and excellent customer service. I went with mandelic acid because I'm already using the 15% serum from Vivant skincare, and I also love how mandelic acid is better suited for women of color since it doesn't discolor the skin. I'm not trying to have my face a different color than my body!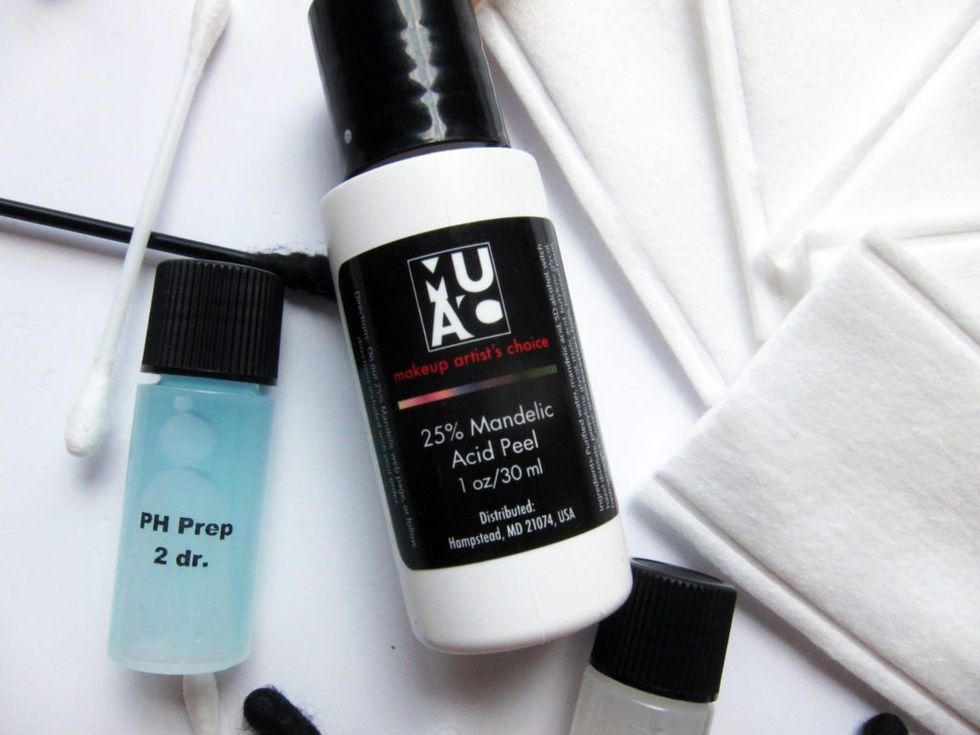 Photo Credit: Sheryll Donerson
Steps for My Own At-Home Chemical Peel Experience:
I removed my makeup with an oil cleanser and washed again with a gentle foaming cleanser.
I used a toner to ensure that my face was completely clean.
I then poured a small amount of the 25% mandelic acid on a cotton pad and lightly swabbed it onto my skin in an upward motion. After a couple of seconds, I felt a slight warming and tingling sensation, but it was not uncomfortable.
The instructions said to keep the mask on for 3 to 5 minutes, so I set a timer for 4 minutes, as I'm used to acids, but didn't want to risk keeping it on too long and damaging my skin.
After the 4 minutes was up, I washed my face again with a gentle cleanser, taking care to make sure my entire face had soap on it and was rinsed off completely. I then pat my skin dry using a clean towel.
I followed up by applying a hydrating toner/essence, moisturizer and facial oil.
In the AM, I applied a heavier day cream than normal, and made sure to use sunscreen. Sunscreen is a non-negotiable if you are doing chemical peels. AHA peels make your skin more sensitive to the sun, and you risk damaging your skin if you don't use sunscreen.
I could see and feel a difference in my skin immediately after the first peel. It looked bright, and felt extremely soft and smooth. I had to keep myself from rubbing my cheeks! The stubborn acne scars I had left are finally fading, and overall, my skin's appearance and texture has changed for the better.
I had a couple of days of very minor dryness and slight peeling around my nose and chin when I did the peel for the first time, but I just made sure to take care of my skin with some extra hydration. After about 6 to 8 weeks, I'll move up to using the 40% mandelic acid peel. Considering professional peels can cost upwards of $500 or more, I'm thinking for me, at-home peels are the way to go.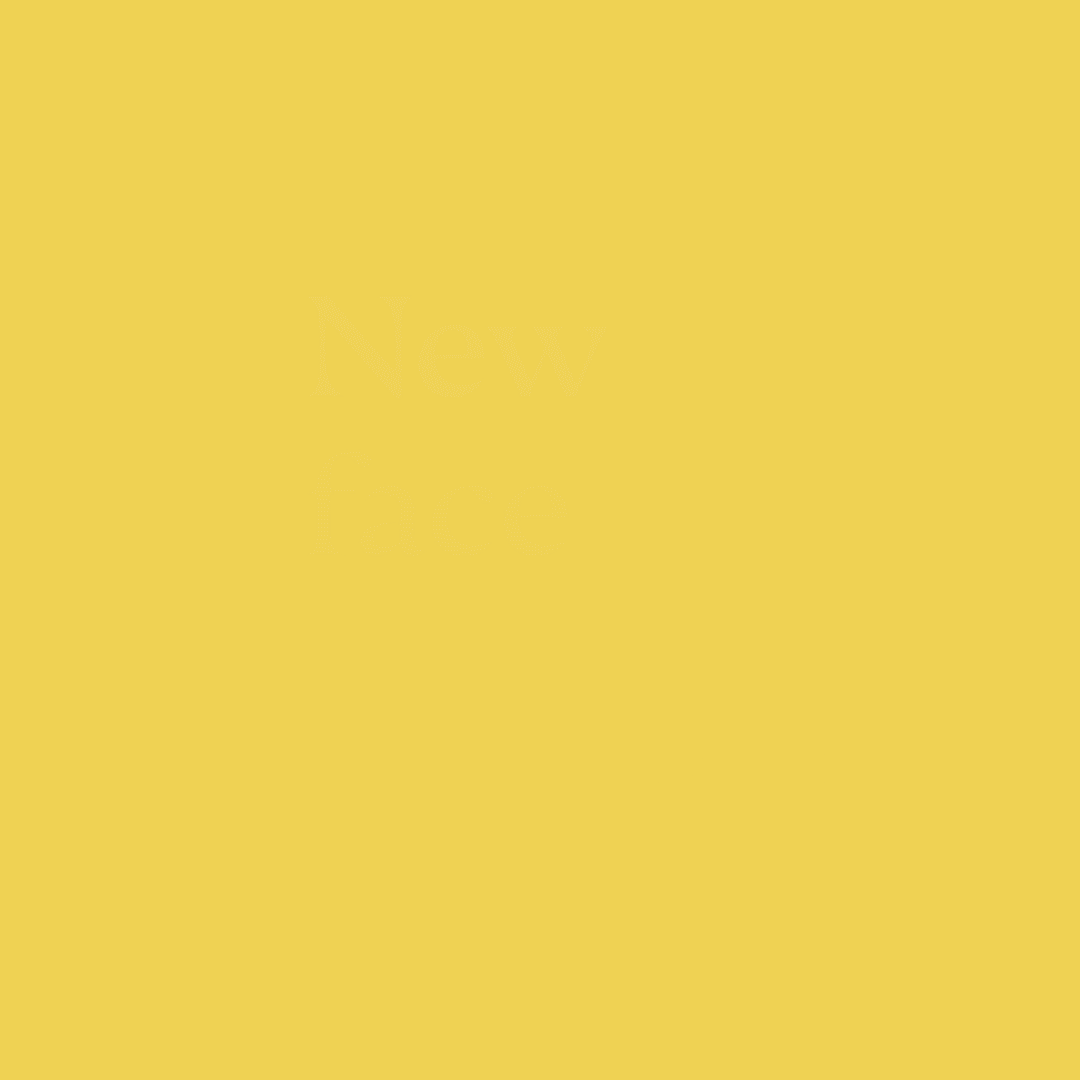 If you decide to do an at-home peel, there are some steps to take to make sure your experience is as smooth as possible. Do not use any scrubs or cleansing brushes within 24 hours of doing a peel. Stop using Retin-A, benzoyl peroxide, or any drying, harsh acne treatments at least 24 hours before a peel.

If you are hesitant about the effects of a peel, do a patch test on the skin right behind your ear, and wait 48 hours. If you do not have irritation, you may continue with your peel. And lastly, always follow the directions for the peel to the T. This is not the time to skip steps and take shortcuts.
Before you decide to do an at-home peel, please read all available information and consult your doctor. Chemical peels are a very serious skincare tool, and if done improperly, can result in chemical burns. I am not a medical professional, and can only give advice and opinions based on my personal experience.
Related Stories:

I Cleared Up My Hyperpigmentation With This 5-Step Method - Read More

xoNecole Readers Reveal How They Get Rid of Dark Spots - Read More

Everything You Need to Know About Achieving Flawless Skin - Read More

I Got a Chemical Peel to Help My Acne & Here's What Happened - Read More

Have you ever done an at home chemical peel? What were your results? Let us know in the comments!