In this special Women's History Month Boss Up series, we talk to women who are redefining what leadership looks like. They're deciding, on their own terms, to tap into a fulfilling career, walk their own paths, and embrace the fullness of the impact of Black women when they decide to unapologetically take up space and disrupt in business.

It's always empowering to hear about anyone willing to throw fear to the wind to do… well, anything that makes them happy and fulfilled. And when that fear comes attached to a paycheck and a sense of stability, the story is that much more intriguing and inspiring.
---
Jayde Powell, an Atlanta-based marketer and content creator, decided she was tired of working in environments that threatened to irreversibly destroy something very important to her: her joy. She'd built her career cutting her teeth at major brands (one being a major airline) and agencies (some small in size but not in clientele), managing social media and marketing campaigns that pushed narratives and led to growth in consumer engagement and sales.
"I had been working for other companies for about nine years and throughout my career, I really enjoyed the experiences I had, however, I will say that I did a lot of suffering as well," Jayde recalls. "I had a lot of experiences where the work environment wasn't very healthy for me—incredibly toxic."
Thriving in a toxic workplace can be tough—almost impossible—and constantly living in survival mode while at work can ultimately have long-term negative effects. "There were times when I was working under leadership that didn't really have the capacity to do their job effectively, thus impacting my job. I was really suffering from a lot of burnout, partly because the work that I was doing— social media management—is very intensive, but also because of the types of brands I was working for—startups and smaller agencies," she adds.
"Oftentimes, you have your job you're hired for but you're doing work outside of your job description. Earlier on, I was young in my career and didn't set boundaries. And that had a detrimental impact on my life in the long run simply because of how I was dealing with stress. There were times where I was crying under my desk. I was so sad."
"I had a lot of experiences where the work environment wasn't very healthy for me—incredibly toxic."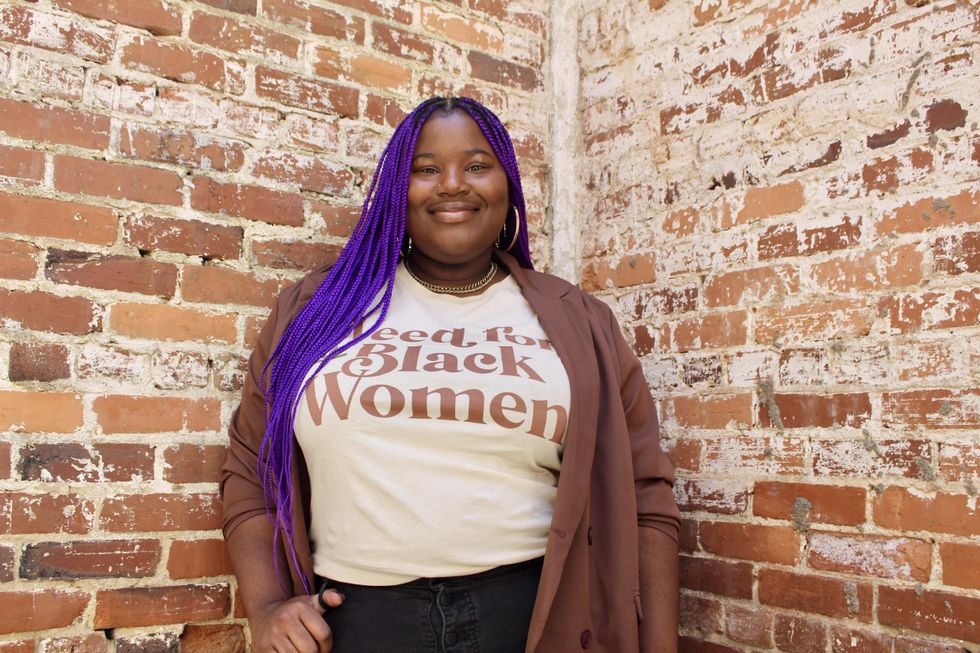 Courtesy of Jayde Powell
In November 2021, like many who are a part of what is now being called 'The Great Resignation,' she chucked the deuces to the madness. Jayde decided she would not only rock out with her own personal brand, but partner with a friend and former colleague, Gbemi Maiyegun, who came to her with an opportunity she just couldn't pass up. That's when Weed for Black Women was birthed. (Gbemi lives and works in Texas, balancing duties of both running a budding business and other professional pursuits related to her personal brand.)
"We'd worked together at a cannabis company, and I really enjoyed working with her. She was incredibly professional and even after I left the company we were able to retain that relationship and friendship," Jayde says. "The idea for Weed for Black women was actually out of her mind. She came to me with this vision about a space for Black women to talk about cannabis unapologetically. We realized there wasn't a lot of representation of Black women. We both have this passion for advocacy and education in the industry. This stigma around cannabis use holds people back from seeing how helpful the plant really is. I mean, women healers and spiritual guides have been using cannabis for centuries."
Through the platform, Jayde and her co-founder provide a place where Black women, who experience judgment and shame when it comes to anything associated with cannabis, can find avenues that allow them to be their "best selves through weed," and enjoy a "warm and welcome" community to "indulge and learn." This includes offering online content that not only talks about the Black experience and innovations with the plant but the still-prevalent injustices associated with the laws that disproportionately affect Black women.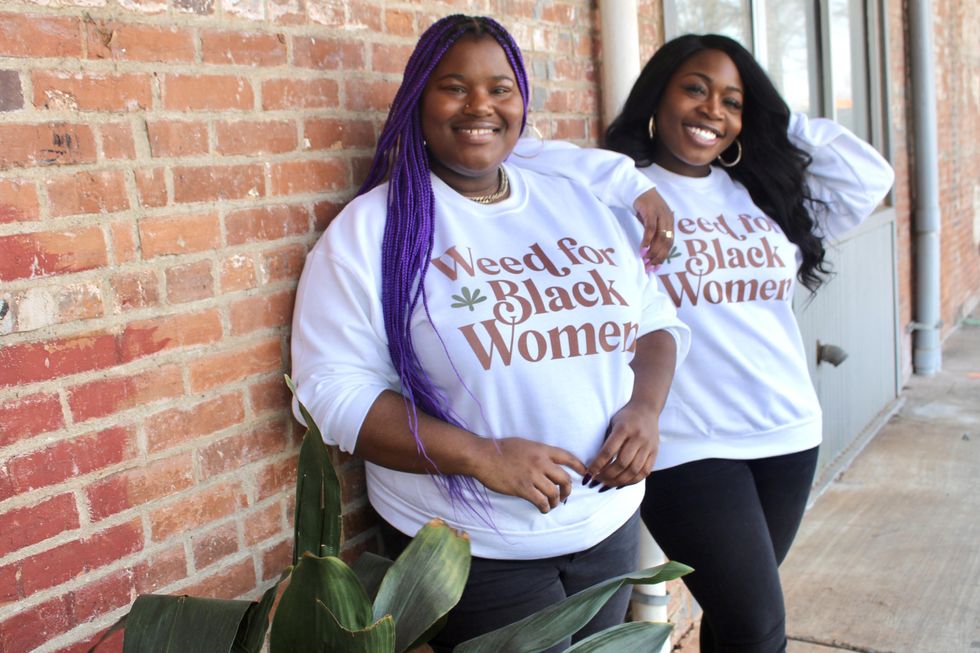 Courtesy of Jayde Powell
"In everything we do, of course, we're thinking about cannabis but we're also keeping Black women at top of mind—the issues that particularly impact Black women. The lifestyle choices that Black women make, that is the priority for us. It's just a matter of, 'Okay, how does cannabis support, or how can cannabis be infused into the conversation?' "

The journey to going from a 9-to-5 worker to a full-time entrepreneur, influencer, and cannabis advocate was not linear nor was it without planning, though. Jayde had been saving part of her paychecks and had a bit of a cushion in order to be able to take the leap. "I don't think I would have felt as comfortable quitting my job had I not had savings. It was like, 'If I quit my job tomorrow I'll be okay for a couple of months.' And then, let's say, I crash and burn, and I can't do the entrepreneurship thing anymore. I can get a job eventually."
She has also been able to take on freelance projects via her own professional platform as a consultant and influencer, adding more to the financial cushion she'd built up over the years. "People pay me to be me online, which is nice. I get to show up as myself," she says.
"I don't think I would have felt as comfortable quitting my job had I not had savings. It was like, 'If I quit my job tomorrow I'll be okay for a couple of months.'"
Another important step in the process that helped her ease into her career change was taking a month off to simply strategize, get better prepared for the transition of not having to clock in every morning, and pool her resources. "I forced myself to literally relax—probably the first time I'd done that in a very long time— and I wasn't working, wasn't trying to aggressively find ways to make money. I hired an amazing marketing manager to support me, and she and I got to planning."
For Jayde, the true reward in all of it has been retrieving and protecting the priceless things in life that really matter more than a salary or a title. "I think a lot of people who are aspiring entrepreneurs come out the gate like, 'I'm going to grow this multimillion-dollar business.' I just thought, 'If I just make the salary I had last year, I'm good.' Entrepreneurship looks different for everyone. It's not about being a multimillionaire, but about doing the work that allows me to have the most happy and fulfilled life, and if that means I'm only making a couple thousand a month, I'm very much okay with that. My joy is what's important to me."
To find out more about Jayde and Weed for Black women, visit her website or follow her on Instagram.
Featured image courtesy of Jayde Powell