---
Raindrops on roses and whiskers on kittens are cool and all, but if we were to take a look at a list of my favorite things, you would see none of the above.
Along with some quality herb, the things I hold dearest to my heart are tools that help keep my self-care all the way in alignment, and because you are my good sis, I want to share them with you, too.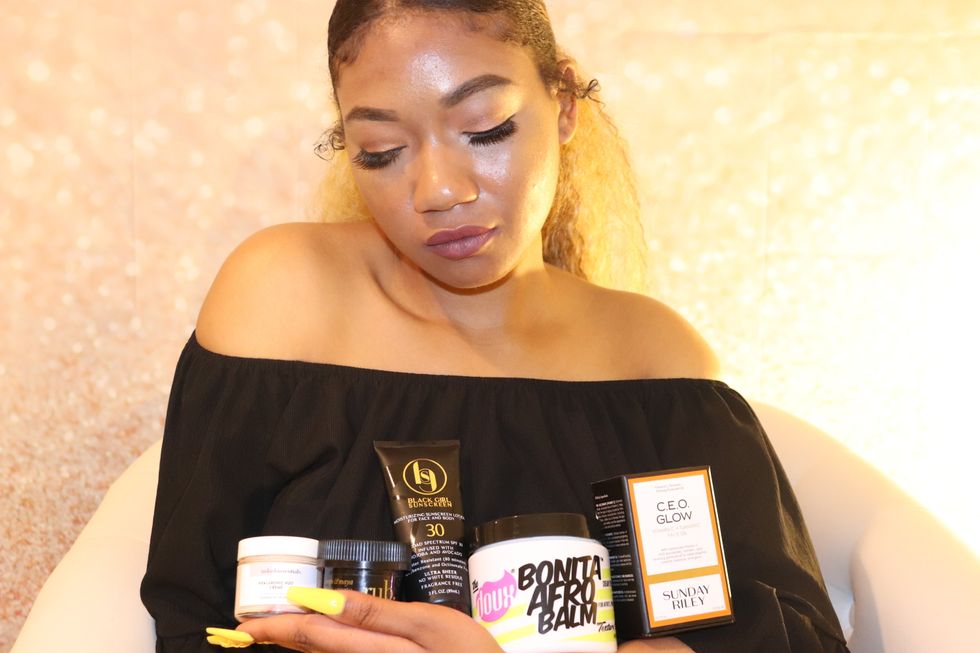 Pretty Honore for xoNecole.com
On my never-ending quest to be on fleek, I'm constantly buying and trying new products so you don't have to and this month, we're going to get all the way into the 5 latest beauty and self-care items that I can't stop talking about.

From the miracle product got my hyperpigmentation together expeditiously to the THC-infused Body Balm that leveled up my relaxation game forever, here are a few products you didn't know you needed to add to your self-care shopping list.
Featured image by Pretty Honore for xoNecole.com.