Vaccination numbers continue to rise, and companies have started to prepare for a return to the office. And though health and safety procedures are being updated to keep employees' health as top priority, some employees are struggling with the prospect of work life post-pandemic.

---
Perhaps you're worried about your health or simply don't want to rise from your bed when it's time for a meeting. Whatever the case, it will be an adjustment as we prepare for going back to the office after working remote. Such a season of transition can only be survived with coping mechanisms, realistic expectations, and a plan for how to handle the hard days.
Reflect on what you've liked (and loathed) about this time.
I recently posed the following question to my LinkedIn network of 2,000 connections: "In a world where we're all vaccinated and healthy, do you prefer fully remote work or an in-office role?" Among the 88 responses, a whopping 77 percent reported that they would prefer the comfort of home over a buzzing office when tackling quarterly goals.
Regardless of which population you'd find yourself in, we have agency in our introspection and can reflect over the last year. Likely there were pros and cons with in-office work and remote work. Take the time to ask yourself what worked for you and your lifestyle and what didn't.
For example, you may have realized you loved having the freedom to go for walks at lunchtime. Is this something you can weave into your routine when you're back to your regular 9-5 schedule? Alternately, you could have concluded that working from home sounds lovely in theory but was too distracting for you. Now you're able to have a new appreciation for the office as well as your home.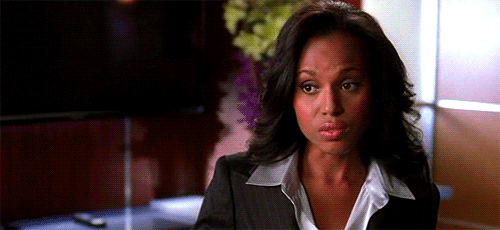 Image via Giphy
Establish and enforce your new routine.
One of the toughest transitions we'll have is adapting to a new routine. Most of us were able to eliminate time-consuming activities like getting dressed up and surviving a long commute from our schedule once shelter-in-place orders were established.

Put pen to paper and determine what your routine will look like. Do you need to carve out an extra hour to get ready for work? Will you and your partner need to reestablish parenting responsibilities? Don't forget about your health and self-care. Ensure your schedule and routine leaves space for you to move your body with a workout class, exercise your brain with puzzles or games, or lift your spirit by spending time with friends.
Make sure the vibes are right.
If you're ramping up for a return to the office, consider making your cubicle or office space more inviting and conducive for productivity. Adding a small plant or a framed photo of your favorite vacation (or staycation) spot can give your space the soulful addition it needs. Similarly, you may invest in noise-canceling headphones or an Apple watch because you refuse to go back to your life of easy distractions and missteps.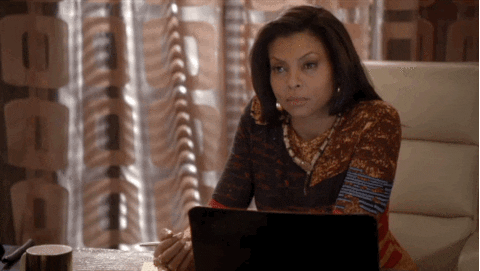 Image via Giphy
Have an open dialogue with management.
While many companies are ramping up for full office returns, countless employers are moving forward with a remote-friendly policy and flexible working hours after seeing an uptick in productivity during the pandemic. According to a recent study, "The work-from-home boom will lift productivity in the U.S. economy by 5 percent, mostly because of savings in commuting time." The findings of the study also "suggest that the rapid adoption of new technology amid the pandemic will offer lasting economic gains, helping to boost sluggish productivity that has long weighed on global growth."

Consider having an open-ended conversation with your manager or HR representative to learn how your company and team plan to move forward. Stay updated with current statistics and competitive analysis of industry competitors. Your company doesn't want to lose great talent where they can help it. Keep the lines of communication open and advocate for more flexibility within the company.
No matter if you're counting down the days to your office return or wishing things could stay "unprecedented" for just a bit longer, it's most important to check in with yourself. Keep your mental and physical health as your top priority, and work with those around you for a safe and thoughtful return to normal.
Are you a member of our insiders squad? Join us in the xoTribe Members Community today!
Featured image by pixelfit/Getty Images