Jazmine Reed-Clark
Jazmine Reed-Clark is a career wellness expert, writer, and podcast host of "Office Politics" and "Pretty For A Black Girl." She currently uses her voice to bring practical tips and advice on career wellness, mental health, and self-acceptance to those who feel "stuck" and uninspired in life. Stay in touch via Instagram, @JazmineReedClark.
Vaccination numbers continue to rise, and companies have started to prepare for a return to the office. And though health and safety procedures are being updated to keep employees' health as top priority, some employees are struggling with the prospect of work life post-pandemic.

Perhaps you're worried about your health or simply don't want to rise from your bed when it's time for a meeting. Whatever the case, it will be an adjustment as we prepare for going back to the office after working remote. Such a season of transition can only be survived with coping mechanisms, realistic expectations, and a plan for how to handle the hard days.
Reflect on what you've liked (and loathed) about this time.
I recently posed the following question to my LinkedIn network of 2,000 connections: "In a world where we're all vaccinated and healthy, do you prefer fully remote work or an in-office role?" Among the 88 responses, a whopping 77 percent reported that they would prefer the comfort of home over a buzzing office when tackling quarterly goals.
Regardless of which population you'd find yourself in, we have agency in our introspection and can reflect over the last year. Likely there were pros and cons with in-office work and remote work. Take the time to ask yourself what worked for you and your lifestyle and what didn't.
For example, you may have realized you loved having the freedom to go for walks at lunchtime. Is this something you can weave into your routine when you're back to your regular 9-5 schedule? Alternately, you could have concluded that working from home sounds lovely in theory but was too distracting for you. Now you're able to have a new appreciation for the office as well as your home.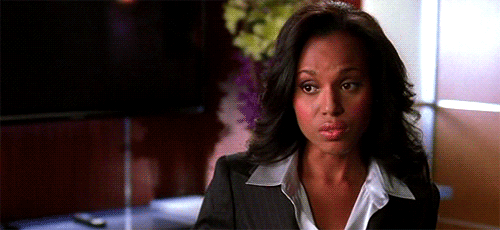 Image via Giphy
Establish and enforce your new routine.
One of the toughest transitions we'll have is adapting to a new routine. Most of us were able to eliminate time-consuming activities like getting dressed up and surviving a long commute from our schedule once shelter-in-place orders were established.

Put pen to paper and determine what your routine will look like. Do you need to carve out an extra hour to get ready for work? Will you and your partner need to reestablish parenting responsibilities? Don't forget about your health and self-care. Ensure your schedule and routine leaves space for you to move your body with a workout class, exercise your brain with puzzles or games, or lift your spirit by spending time with friends.
Make sure the vibes are right.
If you're ramping up for a return to the office, consider making your cubicle or office space more inviting and conducive for productivity. Adding a small plant or a framed photo of your favorite vacation (or staycation) spot can give your space the soulful addition it needs. Similarly, you may invest in noise-canceling headphones or an Apple watch because you refuse to go back to your life of easy distractions and missteps.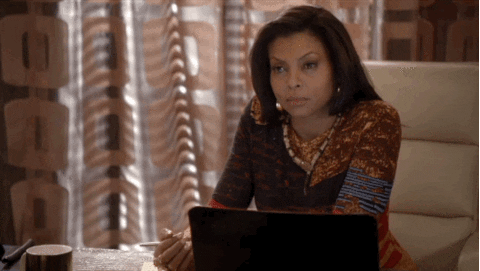 Image via Giphy
Have an open dialogue with management.
While many companies are ramping up for full office returns, countless employers are moving forward with a remote-friendly policy and flexible working hours after seeing an uptick in productivity during the pandemic. According to a recent study, "The work-from-home boom will lift productivity in the U.S. economy by 5 percent, mostly because of savings in commuting time." The findings of the study also "suggest that the rapid adoption of new technology amid the pandemic will offer lasting economic gains, helping to boost sluggish productivity that has long weighed on global growth."

Consider having an open-ended conversation with your manager or HR representative to learn how your company and team plan to move forward. Stay updated with current statistics and competitive analysis of industry competitors. Your company doesn't want to lose great talent where they can help it. Keep the lines of communication open and advocate for more flexibility within the company.
No matter if you're counting down the days to your office return or wishing things could stay "unprecedented" for just a bit longer, it's most important to check in with yourself. Keep your mental and physical health as your top priority, and work with those around you for a safe and thoughtful return to normal.
Are you a member of our insiders squad? Join us in the xoTribe Members Community today!
Featured image by pixelfit/Getty Images
If your dreams are to explore the world, but your demanding career has you in a committed relationship with your office desk, you don't need to put your travel goals on hold. Between many employers opting to keep roles remote and offer top jobs for international travel, you have more options than you think.
1. Translator
Training required: Some roles may require you to be a certified or accredited translator, but many will administer their own exam to test your fluency level.

Why becoming a translator is a top pick for traveling professionals: In addition to the role paying well at $70,000 on average, being a translator keeps your fluency in another language refreshed for travel. Not to mention that you're often translating important documents related to court or insurance, and it's often benefiting someone who could otherwise be in a vulnerable situation.
2. Recruiter
Training required: While there is no required training or certification, most recruiters have a background in human resources, business administration, or sales.

Why becoming a recruiter is a top pick for traveling professionals: Many recruiters are working as freelancers post-pandemic. Though your 9-to-5 hours may be comprised of meetings, interviews, and emails, the larger part of your schedule and weekends can be dedicated to scratching your travel itch.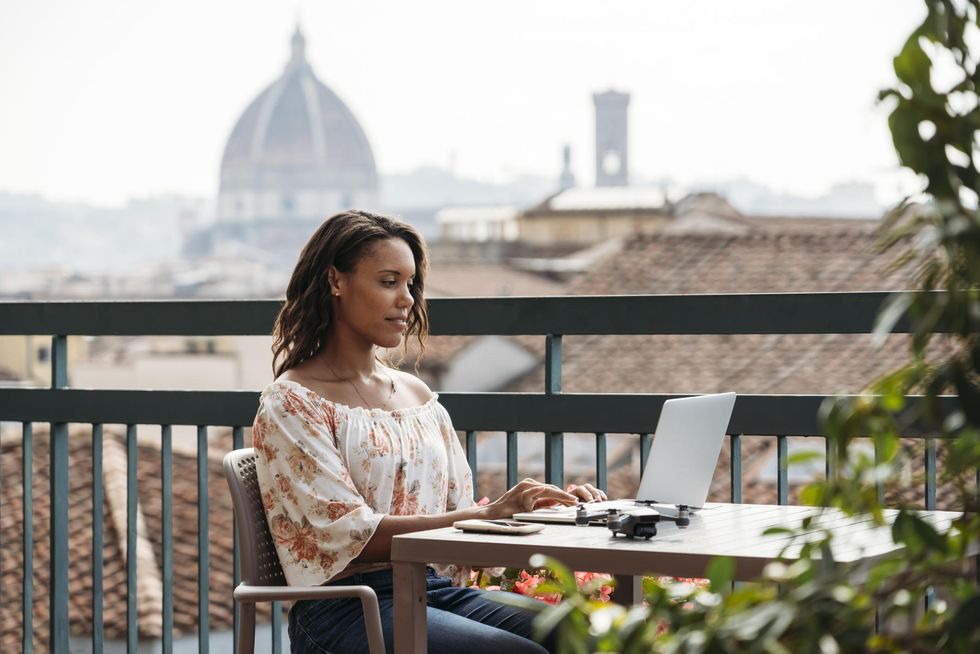 Westend61/Getty Images
3. Amazon FBA Seller or Dropshipper
Training required: As an Amazon dropshipper, you're responsible for supplying the inventory of a product (in essence, fronting the inventory costs), but Amazon handles the day-to-day operations and customer service. It will be in your best interest to research distributors and product merchandise before signing any dotted lines.
Read insights from expert guides like these or check out Amazon's site to learn more about being a dropshipper. Do your research to make sure it's a good fit for you.

Why becoming an Amazon FBA Seller or dropshipper is a top pick for traveling professionals: This career allows you to have the passive income that most of us yearn for. Amazon carries much of the responsibility, handling customer service returns, shipping, and day-to-day communication. Meanwhile, you're free to travel, explore, or work a different side hustle with minimal oversight going toward Amazon.
4. Coaching, Online Education
Training required: The training or certification required will depend on your industry. For example, a business coach or personal trainer may need a specific certification from an accredited organization.

Why online coaching is a top pick for traveling professionals: A coach is able to design their schedule and clientele list around their specific wants, needs, and niche. You're able to develop meaningful programming and create a working environment that is conducive to your lifestyle.
5. Graphic Designer
Training required: While many graphic designers attend college or an art institute to learn design work, many are self-taught.

Why becoming a graphic designer is a top pick for traveling professionals: As more companies lean into the digital and e-commerce space, there is a high demand for those who can help with branding and conception. Not only will picking up new clients and projects be less challenging, but you can also often knock off tasks and assignments during your "creative hours."
6. Content Writer
Training required: Similar to graphic designers and recruiters, the technical skills of a copywriter or content writer can be acquired through training, higher education, or sites like SkillShare.

Why becoming a content writer is a top pick for traveling professionals: Copywriters and content writers give a brand its voice and are vital to a marketing team. You're able to work from almost any location as long as you have Wi-Fi. Be mindful of deadlines and quick turnarounds, and you'll be able to enjoy yourself as a professional abroad.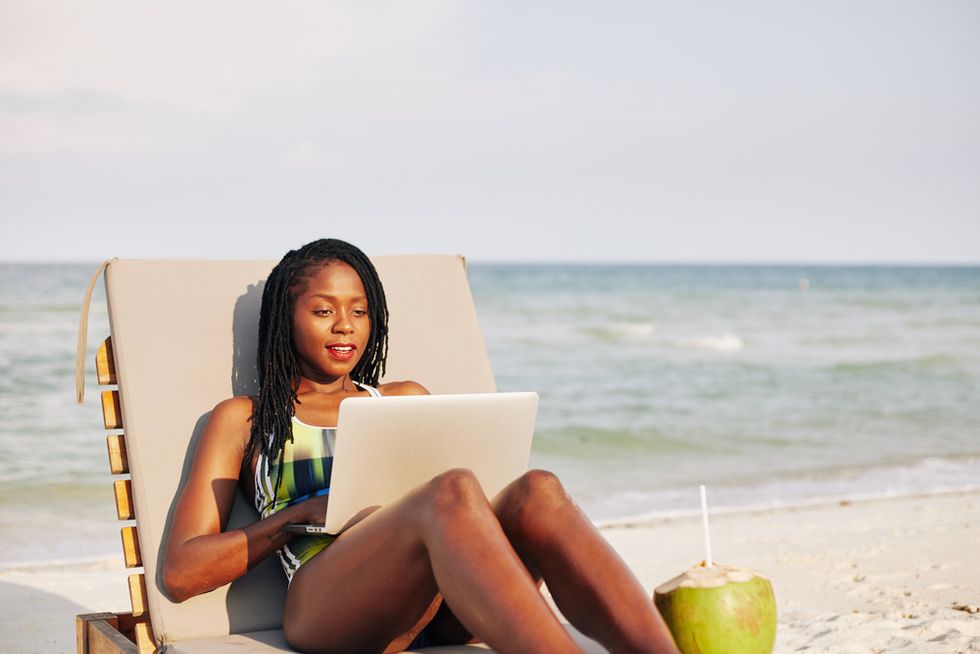 Shutterstock
7. Digital Marketing Consultant
Training required: Digital marketing is an ever-changing and evolving industry; having updated certifications and training will help you when securing a remote digital marketing role.

Why becoming a digital marketing consultant is a top pick for traveling professionals: It's a vibrant subdivision of media, and your travels could even influence how you approach project work. It is a very demanding career, but this could be the perfect option if you're looking for a steadier paycheck and working environment while enjoying a city (or many cities!) long-term.
8. Nanny
Training required: Most international nannies are expected to stay up-to-date with their health and safety certifications like CPR and first-aid training. Nannies who hope to work for more influential families or make a more lucrative career would be wise to receive additional education in areas such as early childhood development.

Why becoming a nanny is a top pick for traveling professionals: Many recent graduates itching to live abroad will become a nanny because it's a rare opportunity to travel while having your room and board paid for by a family. Often nannies will help working parents with day-to-day household responsibilities, cooking, and tutoring. To protect yourself, we encourage you to use an accredited organization such as the International Nanny Association website when seeking employment.
9. Online English Teacher
Training required: According to the International TEFL Academy, "Online language schools typically require their English teachers to hold a legitimate (accredited) TEFL certificate. A professional-level TEFL certification will provide you with the skills and qualifications you need to get hired to teach English online, even with no prior experience in education."

Why becoming an online English teacher is a top pick for traveling professionals: Not only are you traveling or living abroad, you're able to help teach children and foster important life experiences for them.
10. Virtual Assistant
Training required: VA veteran and The Horkey Handbook's founder, Gina Horkey, shares this for aspiring assistants: "A high degree of motivation, good communication skills, and a desire to learn are equally, if not more important."

Why becoming a virtual assistant is a top pick for traveling professionals: Whether traveling for a client or off on your private adventure, virtual assistants can take work wherever they go. One VA, Lori, shared her experience traveling, "My client is based in Tanzania, East Africa. I've been here for about five months too, working for them as they sit in their office further south down the coast. I went to meetings in Addis Ababa, Ethiopia, with my client. That opportunity certainly wouldn't have happened had I still been in Canada."
Are you a member of our insiders squad? Join us in the xoTribe Members Community today!
Featured image by Westend61/Getty Images