---
It's always good to be a lifelong learner, and upping your game in terms of skills is definitely a good look. It's a satisfying feeling when you can say more than "I'm great at..." and you have specific credentials (ie. educational receipts) to prove it. Certifications are a great way to not only learn more but to stay on top of the latest trends, tools, and methods to remain competitive in your industry. But what specific job-related skills and certifications are best for adding real value to your resume? Let's get into 10 job-related skills that are worth the investment and how they can change your life both personally and professionally:
Coding
If you work in the digital media space or are in tech, having coding skills (or at least a basic knowledge of it) is a plus. There are several resources for free online courses such as the Coding Academy as well as higher ed boot camps like the one offered at George Washington University. Salaries for coders average in the mid-$50,000 range and, even if coding is not your main job function, having the added knowledge can strengthen negotiations for a higher salary.
Graphic Arts or Design
Again, this is an opportunity to offer complementary skills and increase that beginning salary offer, especially if you work in media, PR, marketing, or communications. Learn advanced skills in video editing, Photoshop or Website design via Adobe certification training or try courses via your local community college or an online program.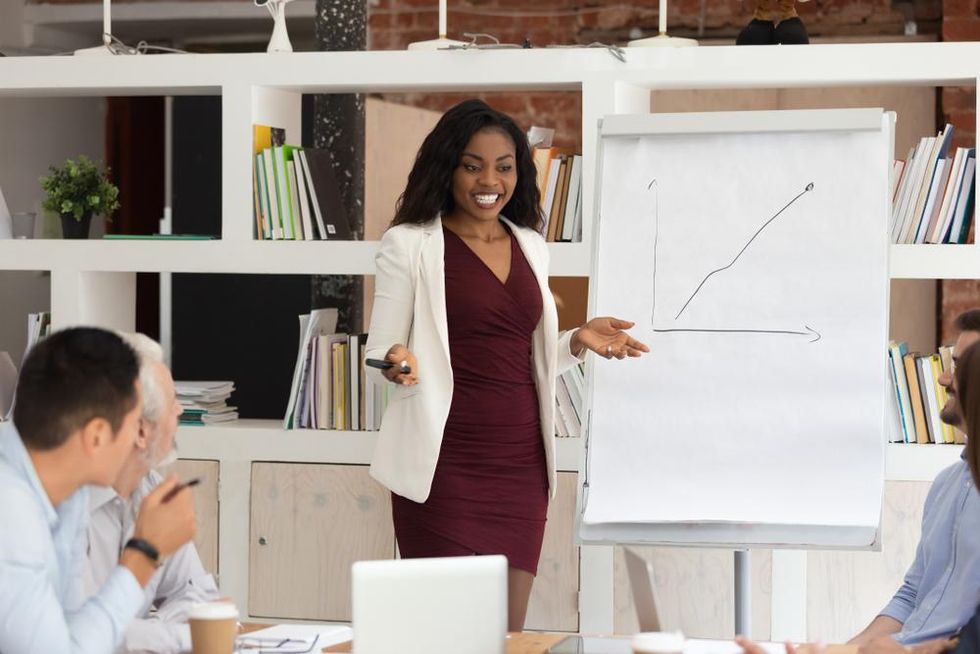 Shutterstock
Marketing
Getting certified in this area can span from learning skills in search engine optimization to strategic brand management and platforms like Hootsuite, Google and Twitter offer resources for certification in a diverse range of topics. The American Marketing Association is also another great resource for training that is respected in the industry. The more you know about the latest in how to tap into audiences, research community trends and habits, or expand a brand's reach, the better you are able to provide value year over year as a professional.
Leadership
Schools like MIT, Harvard, and Yale all offer leadership certifications, credentials or special continuing education programs to strengthen skills in management. You'll learn team strategy, leadership theory, innovation tactics and more by earning these sorts of certificates. The programs will not only place you among the best of the best in management, but they will also, upon completion, reflect heightened skill development in preparation for executive roles.
Project Management
These types of certifications reflect a proficiency in planning, scheduling, budgeting, and delivering on initiatives, and they are useful even outside of the IT industry. If you're interested in upward mobility and have your eyes set on being a manager, director, or senior executive in any industry, it's always good to have these skills. It makes your life that much easier understanding how to create and work within systems, and it can increase your market value. Professionals with PMCs make upwards of $83,000 per year.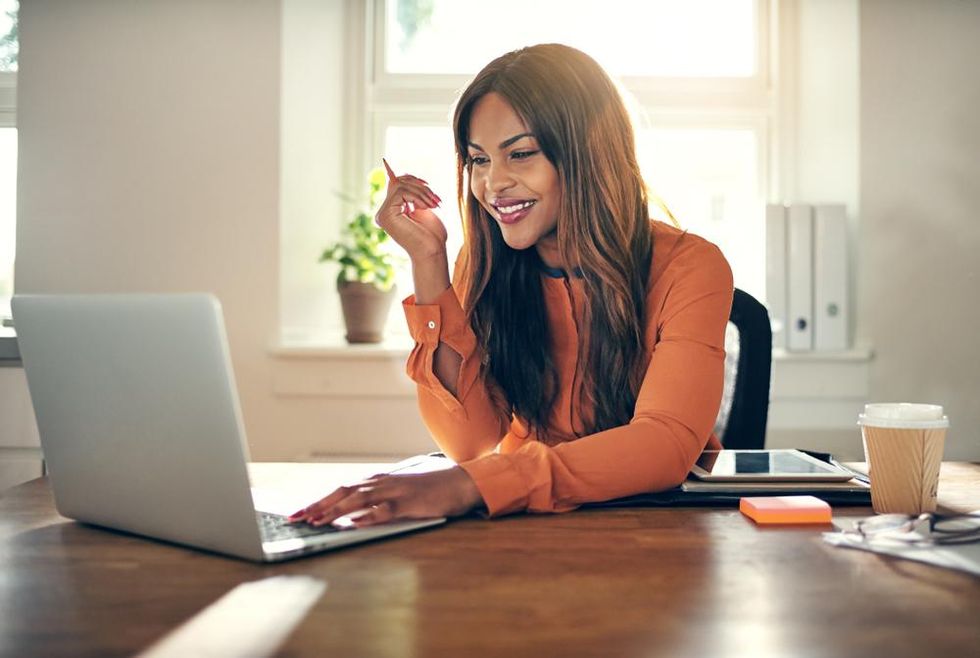 Shutterstock
Spreadsheet and Word Processing
Since most jobseekers have basic computer knowledge and know how to at least send an email, having a certification in a specific computer skill can put you above the rest and even position you to earn up to $20,000 more annually. For example, Microsoft offers certification programs that ensure you keep up-to-date with the best ways to use their products, and certifications like these show that you have savvy with using tech to do your job.
CPR 
If you work within the healthcare field or with communities that might need emergency care (such as students or the elderly), having a CPR certification can add so much to your resume. Organizations like the Red Cross offer training that is OSHA compliant and teaches everything you need to know that could save a life.
Language
It's one thing to have taken a few foreign languages courses as part of your undergrad or learning through an app on your phone, but to actually be certified fluent in a language takes things up a notch. Earning credentials like the DELE certification (for Spanish-speaking proficiency) or the Test of Chinese as a Foreign Language (TOCFL) certification can give your resume the needed boost for opportunities that require foreign travel or communication. Also, in some cases, special certifications are required for jobs like teaching English abroad. Investing in an English as a Second Language (ESL) is ideal when you want to broaden your opportunities in education.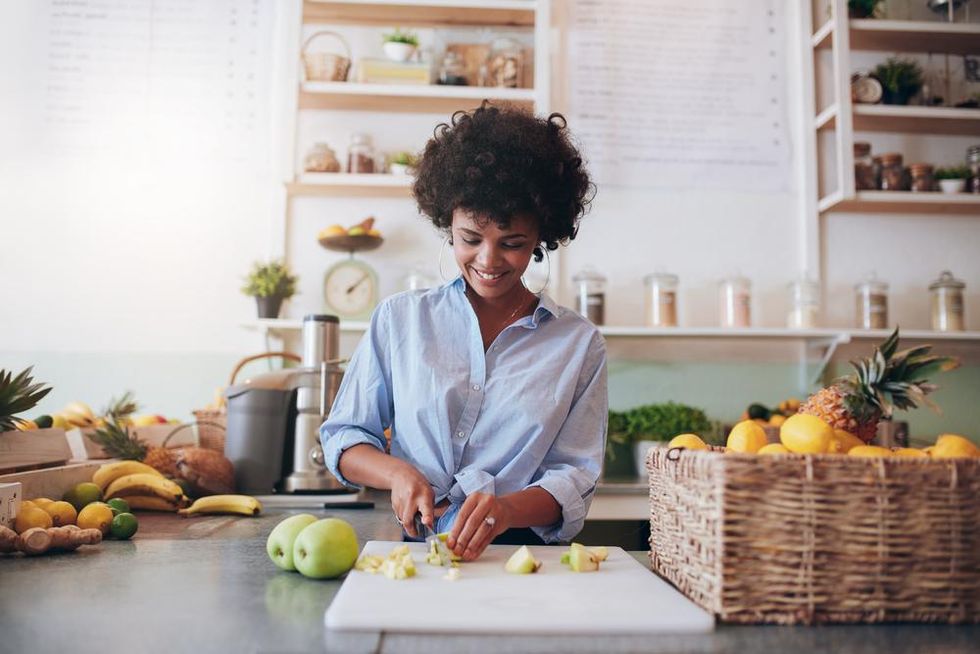 Shutterstock
Culinary
We all see the kitchen phenoms on IG and YouTube who are getting thousands of views and even more comments, but it's a real boost to your brand when you're actually certified in certain types of food prep or culinary artistry. Becoming a personal certified chef or getting a diploma in making plant-based foods will not only give you an edge, but it will ensure prospective employers know that you have the goods to make customers happy—and healthy. You can also open yourself up to increases in salary depending on the level of certification.
Financial Planning
If you're a professional who has worked up the ranks of financial services with a bachelor's degree, hard work, and great networking, or you have a passion for financial literacy, you might want to consider becoming a certified financial planner. It's great to have a knack for knowing how money works, where to invest, or how to budget, but when you have the added credential of being trained in financial planning, it gives you much more credibility and provides a set standard to follow when serving clients. Plus, professionals with this certification can make an average of $78,000 per year.
Are you a member of our insiders squad? Join us in the xoTribe Members Community today!
Featured Image by Shutterstock