If the Internet hasn't taught us anything else, it's that some people have no clue how to conduct themselves in public. If you're young, say in your early teens, it's okay for a little while. But soon you're going to run out of excuses for being ratchet. Especially if you absolutely need to make a lasting impression for a job, a school entrance interview, or your own wedding.
---
That's where Carolyn Powery, of The Etiquette and Image Institute of Florida, steps in to save the day. Carolyn is a professional etiquette coach in West Palm Beach, Fla., and I was lucky enough to get a chance to speak with her about Millennials and manners. Carolyn has experience with business and social etiquette, and had gems of wisdom to offer those who have no clue how to handle themselves with grace and style.
According to Carolyn, there are many benefits to using etiquette, including a boost of confidence, improved self esteem and relationships, and it could possibly lead to more leadership positions. Even CEOs with tattoos and piercings have to know how to conduct themselves when it comes to making business moves.
Here are some pointers that Carolyn says may help you along your journey.
Business etiquette
1. Prepare for networking events as you would a job interview.
"At least have an idea of who will be (at a networking event) beforehand so you can be prepared. Have an idea of who you want to work with, and the reason why. Building relationships is the name of the game in networking, and could earn you millions of dollars. It is about listening and learning about the other person, and not you dominating the conversation. Connect with three people, and follow up with them."
2. Dress for success.
"Make sure that when you go to a networking event, dress professionally. A first impression is a lasting impression. It takes less than seven seconds for someone to figure out if they want to do business with you.
Millennials are relaxed and trendy, but the trending and casual look is not appropriate for all settings. Ladies should avoid wearing stilettos at a business meeting. Your walk should exude grace, and confidence.
"A first impression is a lasting impression. People judge you before you open your mouth.
[Tweet "It takes less than seven seconds for an individual to determine if they want to do business with you."]
How you choose to dress tells employers a lot about you, whether you are serious about getting the job, if you would be a good representation for the company, or if they think it's worth investing in you. 95% of employers said a jobseeker's personal appearance affected their opinion of the applicant's suitability for the job. Dressing professionally will give you a boost of self-confidence, and a competitive edge. So make it count if you have to make an impression."
3. Always be punctual.
"It's very important that you're punctual, because you never know who is observing you.
The people who have the advantage (at most networking events) are the ones who are there on time. A lot of times at networking events, the CEO, or other [department heads] in the company, may be there for a short time because they may have another function to attend. If you get there late, you may miss your opportunity."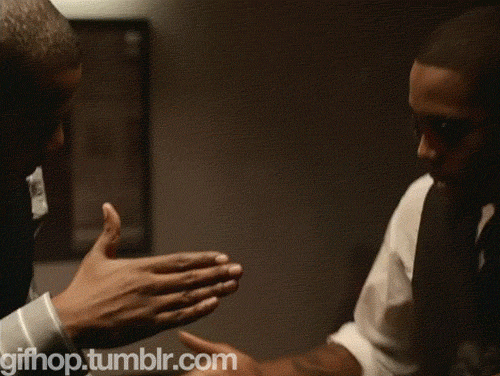 4. Good posture, firm handshake, eye contact.
"A firm handshake and eye contact makes a difference," Carolyn says, a handshake communicates that you are either confident or a wimp. "Have a smile, good posture, a firm handshake, make eye contact, say your full name - not a nickname - and repeat the other person's name. A CFO, once shared with me that a person can have an impeccable resume, but a dead fish handshake will cost them a job."
5. Your business cards make a difference, too.
"Your business card is a representation of you and your brand. When you present a business card,  the address should be facing the person you're giving it to, and you should have a business card holder as well. Do not treat your business cards like you're giving out free coupons. You only want to distribute business cards to individuals you want to do business with."
6. Eat before job interviews or networking events.
"A lot of times at a networking event, food is provided. Don't go there thinking you're going to have a full course meal...and don't stand by the food table. Networking is for connecting, If you're hungry, eat something light before you arrive to avoid over eating."
7. Send a thank you card.
"If you've connected with someone you wanted to connect with [at a networking event], or someone connected you with [the head of a company], show your gratitude for the connection by making a call, sending a handwritten thank you note or email. [These gesture] can create long [lasting relationships]."
8. Watch how you conduct yourself at office parties.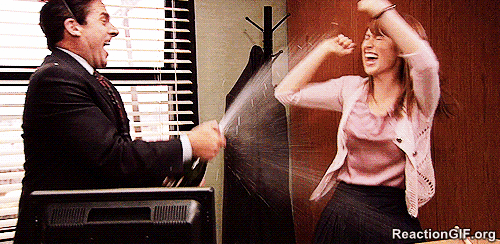 "Don't drink too much, even though you're not on the clock, you're still being watched, and you could end up drinking yourself out of a job. Dress for the occasion - not to sexy, not to casual. Make sure you mingle at the party, participate in activities, and be prepared for small talk.
Avoid subjects that center around politics and religion.  Those discussion can get pretty heated. People feel very strong about those subjects, and you don't want to cause a fight."
Life etiquette
9. There is a time and place to use your cell phone.
"Cell phone technology brings out the worst and the best in people. There are many cell phone faux pas committed daily, [and there are] people talking loudly [on their phones] in public places [all the time], such as banks, business meetings, and doctors offices, to name a few. The only exception [to using a cell phone] during a business meeting is if someone is in the hospital, or your wife is pregnant and going into labor soon. Prior to the meeting, just let the person in charge of the meeting know that you may have to excuse yourself to answer the phone."
Another cell phone violation is text messaging to the point that you are not aware of the people around you, causing a [foot] traffic jam."
10. If you're a single parent, don't bring home a man/woman you don't plan to marry.
"I think it's very important that as a single parent, you should not introduce your children early on in a dating relationship, or bring a date to your home when you're not sure where the relationship is going to go. You have to keep your children's emotional well being in mind, because kids can attach very easily. This decision could result in confusion."
11. Don't show up to the party empty handed.
"I think it's rude, and you should take something to show your appreciation.
Even if the person says you don't have to bring anything, it's still polite to bring something. It could be desert, a flower, chocolate, or wine. Also, don't take home the unopened wine that you brought to the dinner party."
12. You don't have to photograph or video record everything.
"Unless you're the official photographer for an event, please remember that you don't need to record everything that happens. Especially at weddings. The bride and groom have spent thousands of dollars planning for their special day. Your self appointment as the photographer shows a lack of respect."
13. Respond to an RSVP invite­.
"It's important that you respond promptly. If something comes up at the last minute, such as not being able to attend the wedding, you should apologize, and send them a gift. Especially if you end up canceling after the bride and groom have included you in their wedding cost."
Social media etiquette
14. Don't break up with someone on social media.
"It's a big no no to break up with someone over social media. Have enough respect to talk to the person face­ to­ face. That way you get a  sense of the person's emotions.
"Also, putting your dirty laundry [online] for everyone to see can cause animosity. With people adding in their two cents, it gets bigger, like a snowball effect."
15. No vague social media posts.
"That could open the door to people DM'ing you private messages [that you don't want]. It's best to address the person directly, rather than second guessing, because miscommunication could be the culprit."
16. Don't start social media fights.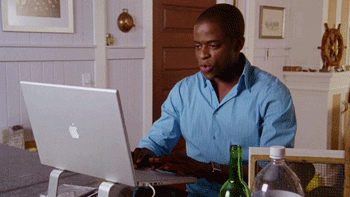 [Tweet ""People need to learn to express themselves without insulting other people.""] Keep in mind that everyone's opinion is important, and you should not take it personal. Respect other people's
opinion, and agree to disagree."
17. Watch what you post.
"Posting inappropriate photos of yourself, and using bad language, can affect you socially and professionally. There is a high percentage of employers looking at social media pages. A potential employer or [or your current employer] may see your social media page, and see something that could be offensive, and they wouldn't want you to represent their company."
"In fact, 96% of businesses are participating in social media marketing. That's why it's important to be careful about what you post. Don't go on social media and complain or criticize your job. You need to keep it to yourself and maintain professionalism."
____________________________________________
Carolyn Powery is a national etiquette coach, author, trainer and speaker. She is the co­author of Madam CEO: How to Think and Act Like a Chief Executive; co­author of Boys to Men: A Guide for African American Boys, and has been featured in Southern Lady Magazine, Palm Beach Today International Magazine and NBC 6 in the Mix [South Florida].
Some of her clients include The Mosaic Group, The Jewish Community Center of the Greater Palm Beaches, Delta Sigma Theta Sorority Delta Academy, Alpha Phi Alpha Fraternity Men of Tomorrow, Girl Scouts of Southeast Florida, and more. Connect with her online at theetiquetteandimageinstituteofflorida.com