Draya Michele has learned a lot of life lessons over the past few years.
Be careful whom you allow into your circle, because "friends" turn into the foes as quick as a camera flash. Be above the influence, because in a world of photoshopped and carefully cropped images, social media has become a way of controlling the masses, adding unnecessary pressure "to be perfect and to be cool and to be socially accepted," as Draya would say. And probably one of the biggest lessons of all—and one that Draya has implemented since she first stepped foot in LA—stay focused on your business.
---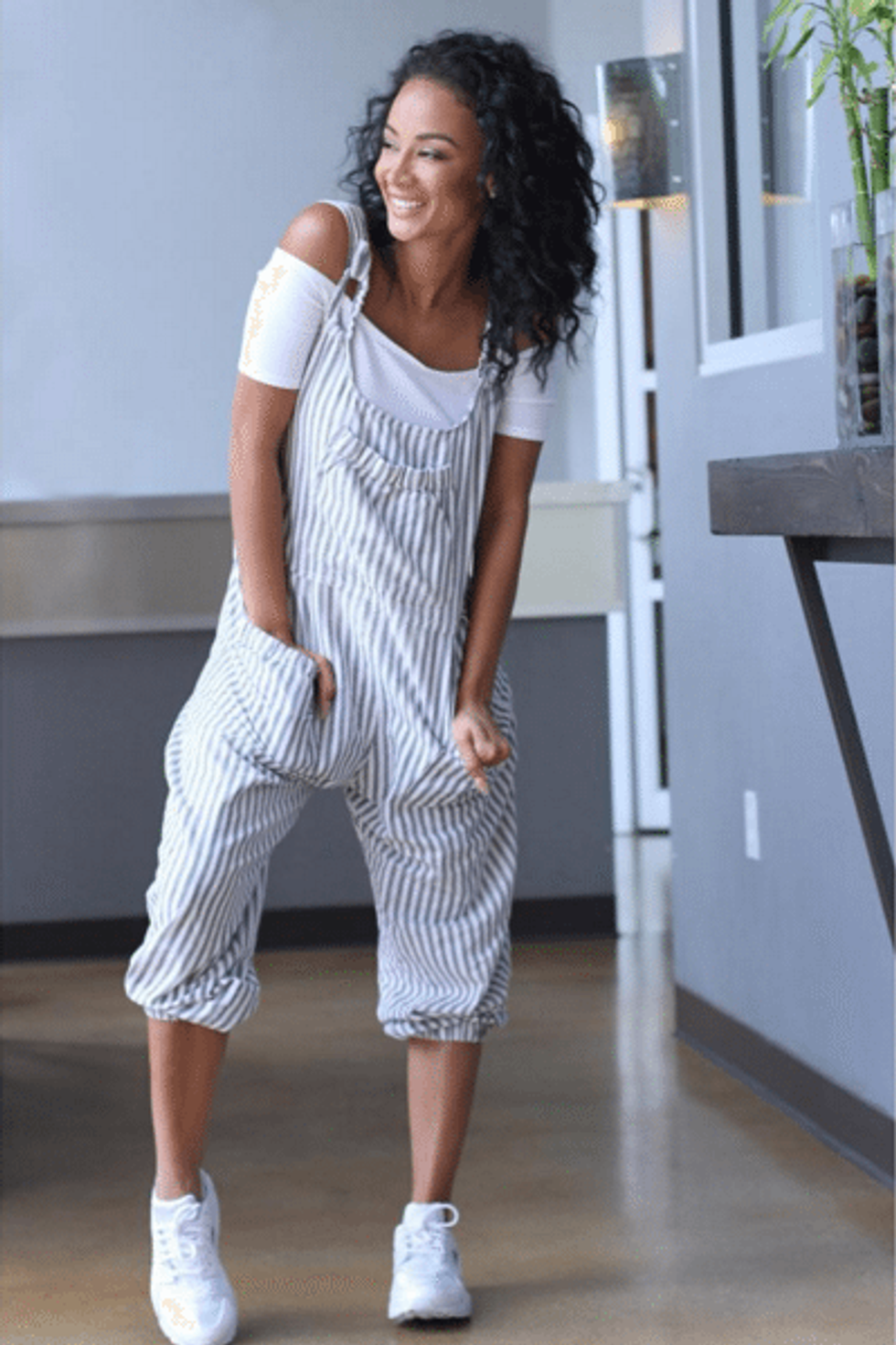 Whether you hate her or love her, one thing that you can't deny is that Draya Michele is one boss chick. Maybe even somewhat of an opportunist, if you will, because stepping in front of the cameras wasn't just a selfish attempt to be seen, it was strategic. It was what she felt she had to do in order to build the foundation of her swimsuit line Mint Swim. In order to make her dream happen she turned to the business of reality TV.
"Starting a swimsuit company is something that I've always wanted to do," says Draya from her Los Angeles home. "I was blocked off from creativity and resources because I was in Pennsylvania, so when I got the call that I was able to do Basketball Wives and move to California, I said oh I have to do this, because this is going to be my chance to get my swimsuit company going."
Over the last four years we've watched Draya go from a naïve girl from Reading, Pennsylvania to a bold and feisty female who unapologetically speaks her mind—sometimes saying questionable things at the wrong time. She tells me that before the show she was just a girl who was happy to have a way out of Pennsylvania, even if it meant sacrificing her image for fame and a few hundred thousand dollars.
"I was so appreciative of Basketball Wives, and I still am. But I was very eager to get away, so I looked at it like, if this is what I've got to do to move to L.A.—if I have to argue with these girls for four or five months out of the year—then fine; then I can relax the other seven months and not think about them at all," she says.
In between catfights and petty argument, she kept her sanity by shifting the focus to growing a side-business that would help pad her bank account long after the reality show checks stopped rolling in. Just a few years prior, the now 30-year-old birthed the idea for Mint Swim out of her apartment, turning her den into a makeshift office with custom shelving to house her growing collection of sexy and chic designs that tease the eye and tempt the pocketbook. The swimsuit line has been just as much of a staple in her life as the show that made her famous. And in case you were wondering, Draya has her hands in every aspect of the business from designing to pitching, which she runs with the help of only one other full-time employee—no blueprint, no business plan, just creativity and a will to win.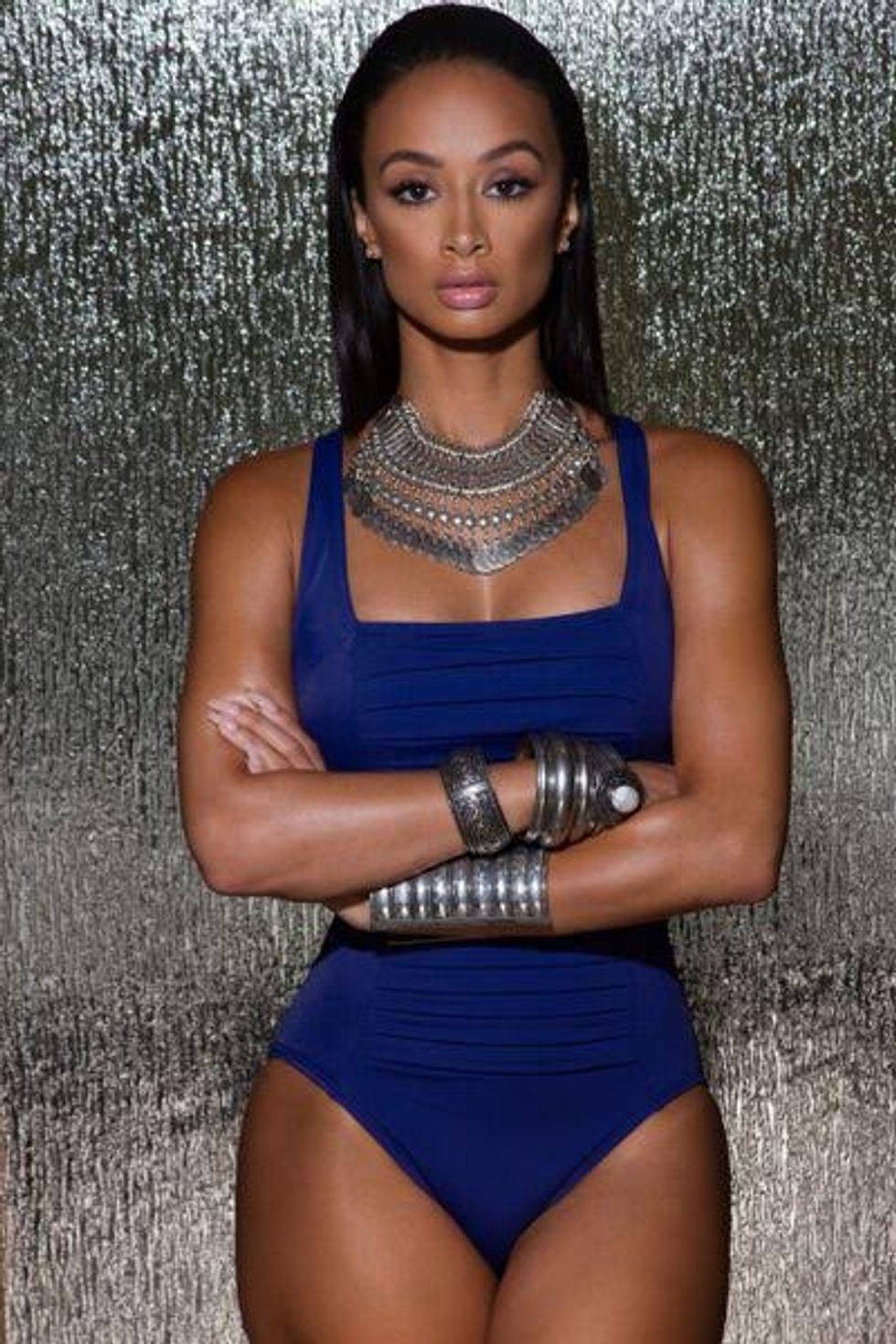 Photo Credit: Chris Paul Thompson
Perhaps having a more concrete plan would've saved her time and money from costly mistakes. She admits to wasting a lot of money on unnecessary things, but credits her experiences to helping her learn the tricks of the trade, such as shopping around to get the most bang for her buck. To a business owner, lower costs means higher profit margins.
"It's best to shop around and get a good price because there are a lot of people out there that'll take advantage of you."
"They'll know that you're new in the industry and they'll look at you as you're green and they'll overprice you. So you have to just do research and check prices between different companies and make people compete, you know? That way you save money and you get the best deal."
[Tweet "You get ripped off a lot by trying to do things fast."]
Each year the company has continued to double in size, to the point where it has exceeded the money she makes from she show that made her famous, and it has become her primary source of income. She no longer has to rely on the checks that girl fights and club appearances has afforded her, she's now her own boss and can make her own rules.
"Once my swimsuit company began to grow and develop and it became the number one income source for me, and I saw how much more money I was making from swimsuits than reality TV, I decided that I'm done arguing for four months out of the year. I just didn't want to do it anymore."
Recently, she announced her resignation from Basketball Wives. In an interview with Juicy Magazine she says that she "mentally checked out of it" and that she lost the joy of going to work. It's possible, too, that the show wasn't just killing her vibe, but killing her image as well. I tell her that being in that kind of space [with reality TV] seems to bring out the worst in people, and that I felt like she was just ready to go.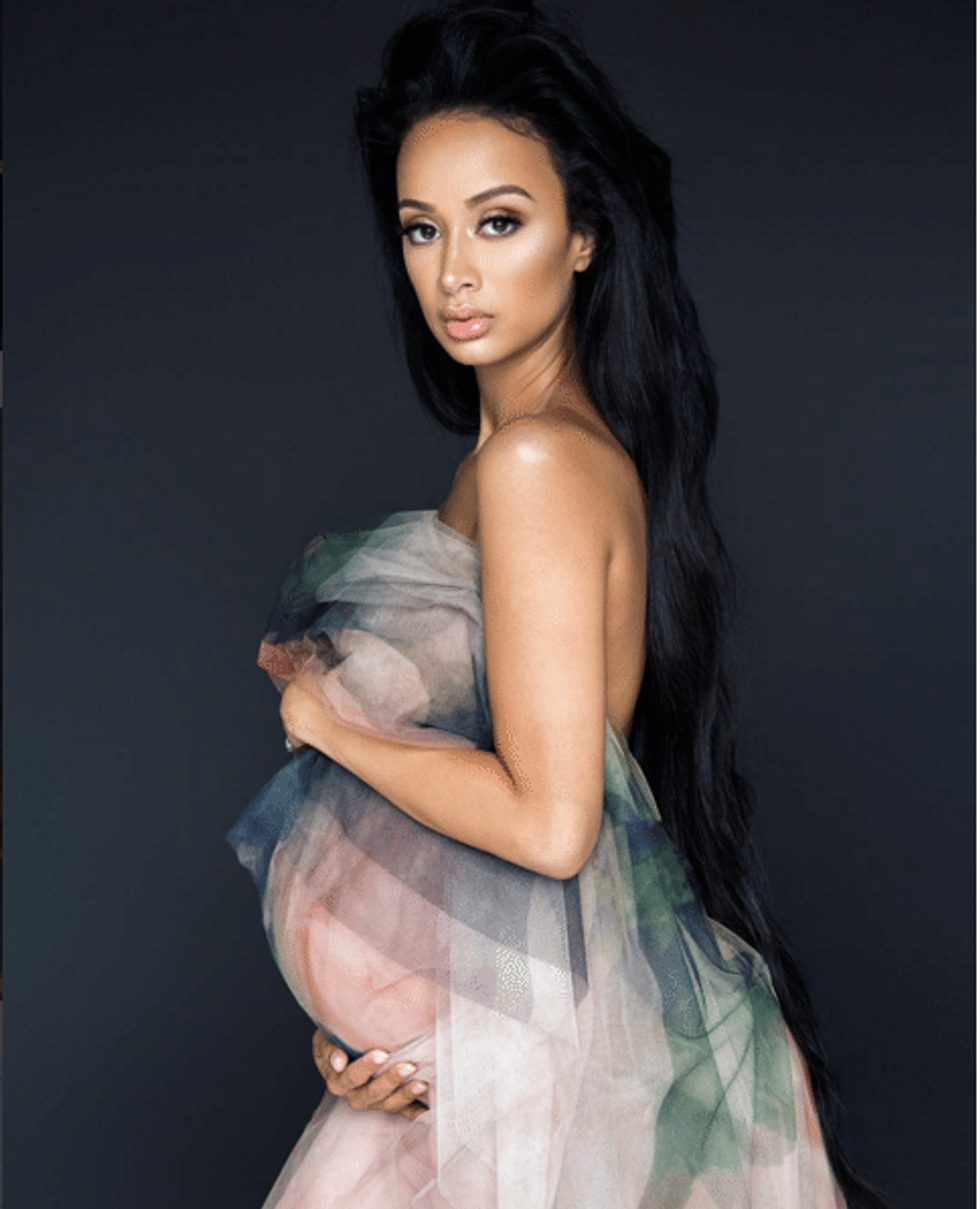 "I just wanted to focus on my company and make sure that I never ever put myself in a situation that someone was able to bash my company on TV or just put me in a space where I'm not taken serious as a designer because this [fashion] world's really serious to me."
"Reality TV will make you say anything, whether it's hurtful, or whether it's going to take money out of your pocket. I just didn't want to take that risk anymore."
Every time I put myself in front of the camera it was another opportunity for someone to say anything they wanted about me. It didn't have to be true, it could just be hurtful and we had two million viewers, it's like, some of those two million are going to believe whatever was said about me."
There's no doubt that being a reality star equipped Draya with the tough skin that was necessary to start her own clothing line. The same confidence that she had to develop whenever a new episode aired exposing her to a flood of negative comments is the same confidence that was needed when she started posting her designs on social media.
In one interview she admits to not posting pictures of her models because she didn't want to expose them to the hatred and backlash from her followers, but has since has changed her tune by launching Mint More. The new line of swimwear is for those full-figured beauties who are often neglected or left with less-desirable options in the swimsuit market. She found a gem in one of her models, Nancy, who she says she selected due to her confidence.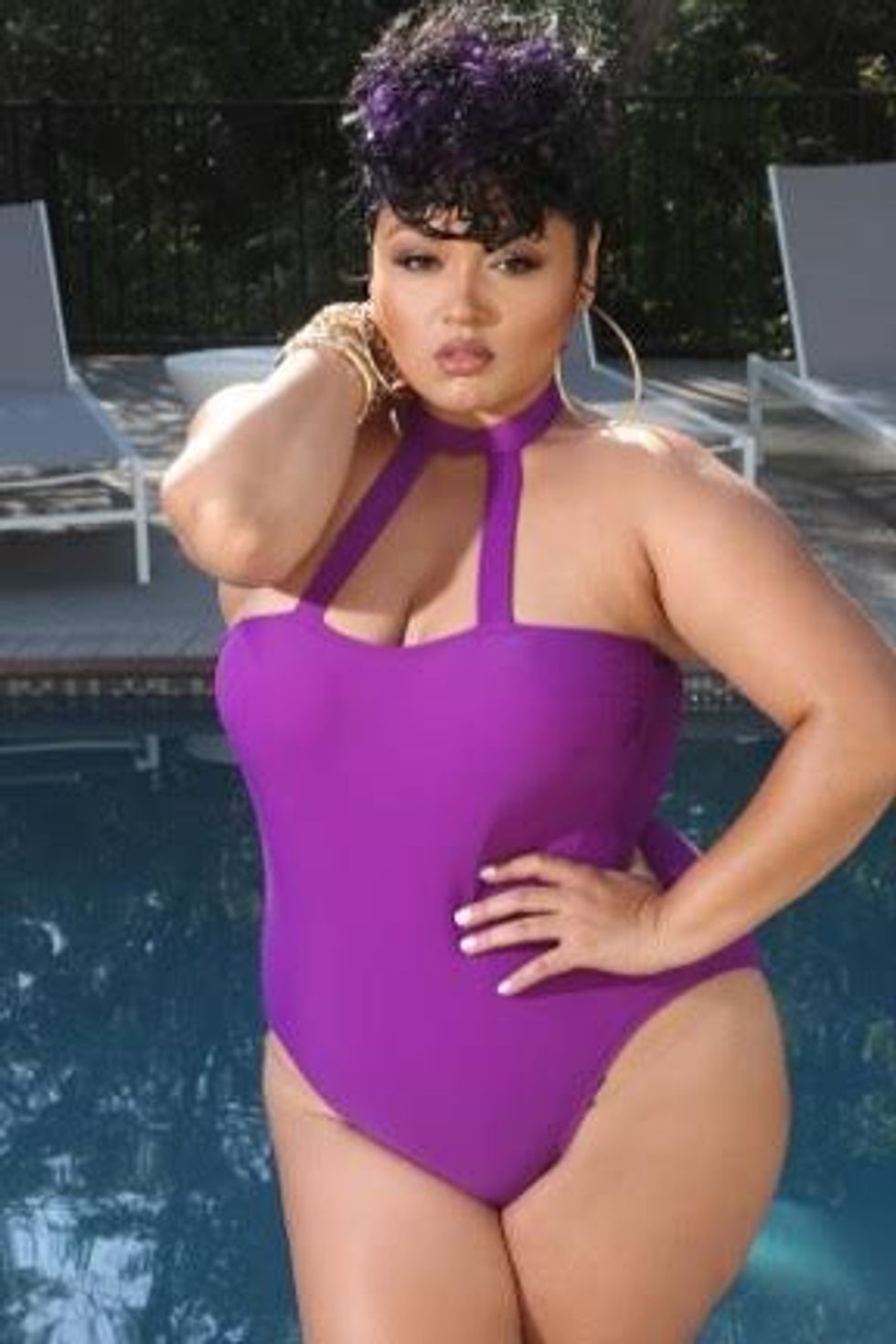 Photo Credit: Chris Paul Thompson
"Just being a plus-size model itself is hard because a lot of people are too ignorant and don't understand it," she says. "[Nancy] was just everything I needed her to be, and the reaction was great. I thought people were going to talk about her size and her curves, but there were so many people that were happy and they were saying yes, Draya, finally. This is real, real women are shaped like this, this is amazing, what you're doing."
Building Mint Swim has also given the designer the courage to launch other clothing lines, including Fine Ass Girls, which caters to a younger demographic, and also a menswear line, which she says is moving slower than anticipated.
Besides being her own boss, behind closed doors she's also a devoted mother and wife-to-be. Yet, despite her obvious growth, Draya is still shedding the images of her past. Reality TV fights, rumors about her parenting, and who she has or hasn't dated have all overshadowed the woman that she's attempted to portray to the public—a woman who's soft and delicate, but still alludes strength and resilience.
Having her life play out in front of critical eyes hasn't made it any easier to maintain a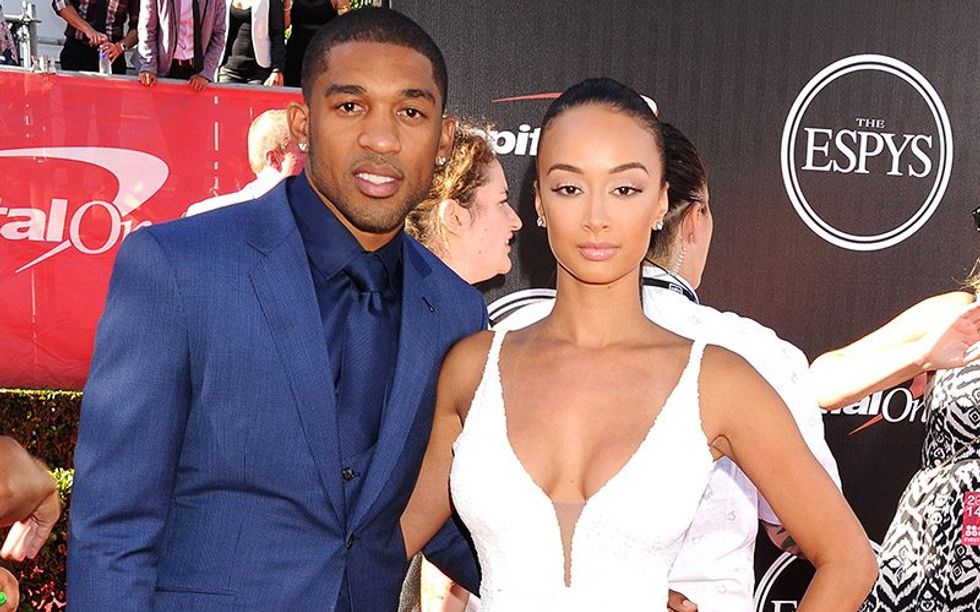 healthy relationship for the 30-year-old either. Earlier this year, we witnessed the falling out between her and on-again, off-again fiancé Orlando Scandwick, cornerback for the Dallas Cowboys before the couple reconciled and welcomed a baby boy.  When I ask about this, she suggests that being well known made it difficult to keep her love affair going strong.
"We're learning to just not put everything on social media," Draya says. "But the way that social media works, it's so pressuring to have your love life out there because you have this fear that if you don't post about it, it's not happening. I finally feel like I'm at the point where I don't have to post every single thing."
So social media caused issues in your relationship in some way?
"I wouldn't blame it on social media, I would just blame it on the influence it has over actual people. We've got to learn to not let social media control us. People are obsessed with the way other people look on social media. At the end of the day, it's social media; you can trick yourself to look however you'd like."
[Tweet "We've got to learn to not let social media control us."]
Draya is at a point where she's less concerned about what people think, and more focused on managing her household and making her family a priority. Running to her son's soccer games, her fiancé's football games, and being her own boss doesn't come without its struggles, but she says time management allows her to make sure that everyone in the house gets the attention that they need.
I ask her what being a woman and a mother mean to her.
"I think that we're here to uplift our men and raise our children. And being a mom means believing, leading by example, and trying to set a blueprint and create a legacy for what you created."
It's clear that Draya is starting to grow into her own. Is she perfect? Not at all. But she's definitely not the same Draya that left Pennsylvania years ago. What we're witnessing now is the evolution of a fine ass girl to a fearless ass woman—one who's sexy and confident, and knows how to handle her own on and off the camera.