---
In xoNecole's Dope Abodes, we tour the living spaces of millennial women, where they dwell, how they live, and the things they choose to adorn and share their spaces with.
The stay-at-home struggle isn't nearly as stressful when you actually like where you live, which is exactly why Atlanta-based plant mom Domonique Shante has carefully curated a simple sanctuary that meets her needs in all the best ways.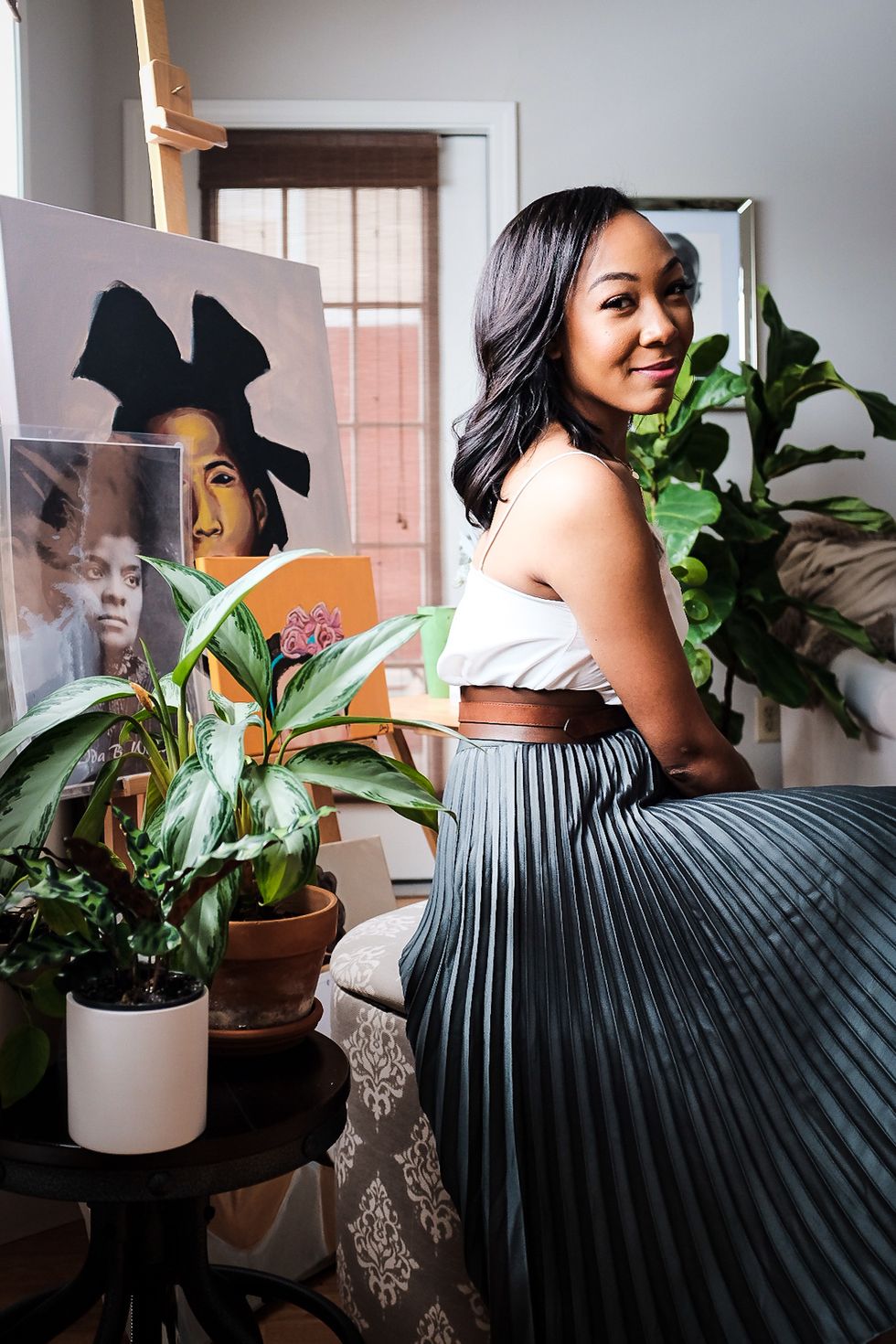 Terrence Porter for xoNecole
Before the pandemic, Domonique invited xoNecole into her dope abode for an exclusive home tour where she gave us all the details on how to make your home a hub for creativity, which, according to this marketing manager starts with making your space your own. "I wanted to slowly put together a more eclectic feel. Because when I first moved in, it was very minimalistic and everything was cream. I liked that but it's not super practical to keep that up and it just got kind of boring after a while."

"I started l switching things up and putting things in different random places," Dominique explained, "Like my 'Brainstorm Boulevard' sign––I found that a marketing trade show––and I just threw that in there."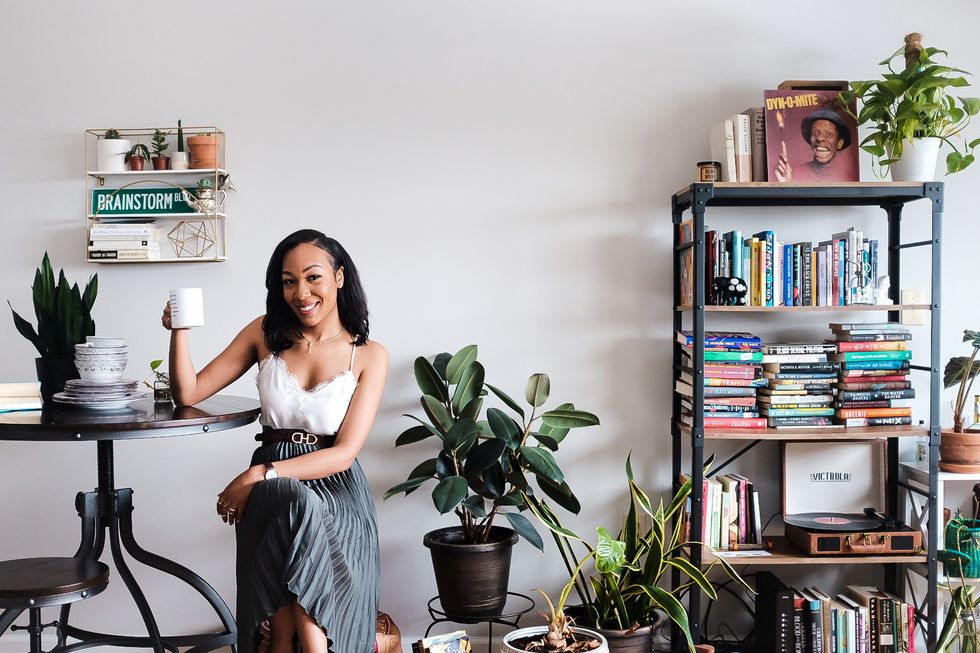 Terrence Porter for xoNecole
As the creator of the Livre Cafe, an online book club community with a focus on Black literature and art, the budding horticulturist says that she often retreats to her creative corner whenever she's feeling inspired. A dedicated plant mom, artist, and book enthusiast, Domonique shared that because she wears so many creative hats, it was important that her dwelling keep that same energy. She told xoNecole, "It's a very open space, like a blank canvas. I get to do whatever I want with it."

We talked more with Domonique about her museum of books, why every home needs a creative corner, and how she keeps more than 15 house plants alive and thriving at the same damn time. Here's what we learned:
*Some links are affiliate links. If you purchase an item from an affiliate link, xoNecole might earn a small commission.
For more of Domonique, follow her here!

Featured image by Terrence Porter for xoNecole.