When you're moving out of your apartment, it feels like there's so much to do in such a small amount of time. While worrying about your new residence, you have to also think about your old place of residence. The entire process can be an emotionally taxing experience, especially if you haven't planned your move in advance. Actually, OnePoll surveyed 1000 Americans, to find out 45 percent claimed moving is easily the most stressful event in life. Thankfully, you can plan for a smooth exit if you know the things you need to do before you move out of your apartment.
---
1

.

Give Your Landlord A Notice To Vacate Letter
It's 2021, most people aren't writing letters day-to-day, but it is customary to write one for your landlord. Landlords don't want vacant apartments, which is why renters are expected to write a notice to vacate letter within the timeframe stated on the lease.
Usually, the notification timeframe is at least 30 days before your move date, but some landlords require at least 90 days' notice. Read your lease carefully; you don't want to accidentally break your lease.
2

.

Pack & Make Moving Arrangements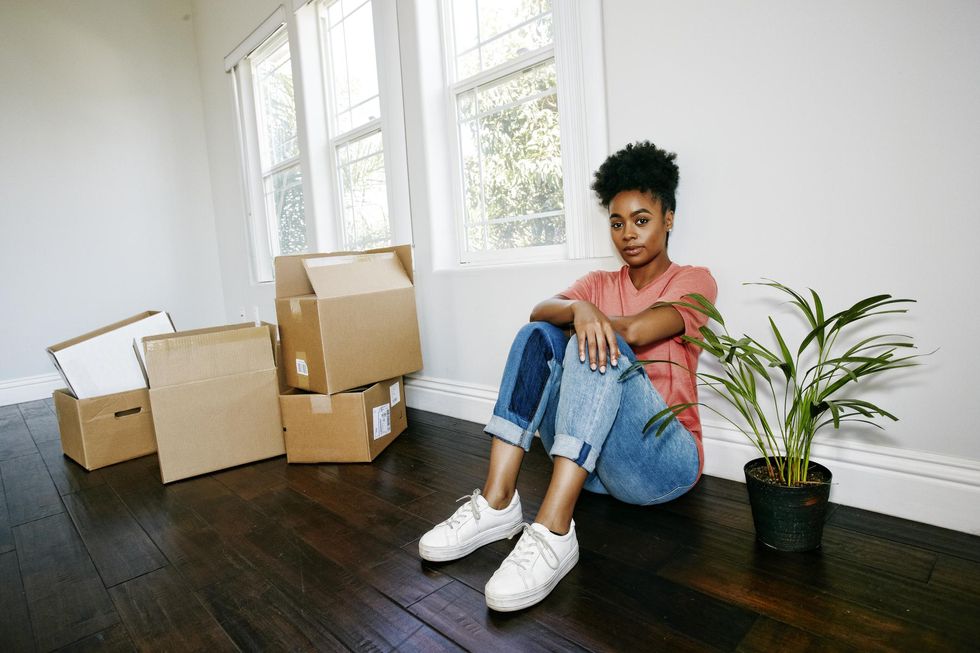 Getty Images
Alright, so this is a no-brainer. You can't move into your new apartment without your beloved wardrobe and your hand dandy air fryer. Packing is one of the most grueling parts of moving out of your apartment, so it's best if you don't save packing to the last minute.
After you've packed everything, there's still the huge obstacle of actually getting your belongings to your new apartment. That's why you need to decide how you're going to move. Are you moving everything by yourself and using your car? Do you need to call friends and family to give you a hand? Do you need to rent a moving van? Or, would you rather bypass the stress of moving by using a moving company? Whichever choice you make, it's best to plan in advance.
3

.

Assess The Damages
If you don't know which apartment repairs you're responsible for fixing, it's time to find out. If not, a landlord might send you an overpriced bill for that punctured wall when you could have easily patched that up yourself.
You don't want to be held liable for any damages that might've been created while renting that'll prevent you from receiving your security deposit or sticks you with an added bill. If your landlord is up to it, arrange a walk-through to identify any damages you'll be held responsible for.
4

.

Collect Your Security Deposit 
Remember that security deposit you dreaded paying when you originally signed the lease? Well, if your apartment is up to your landlord's standard, you'll be able to put that money back into your bank account where you wanted it to stay in the first place. Don't forget to collect your earned security deposit before you say goodbye to your old apartment.
5

.

Spring-Clean Your Apartment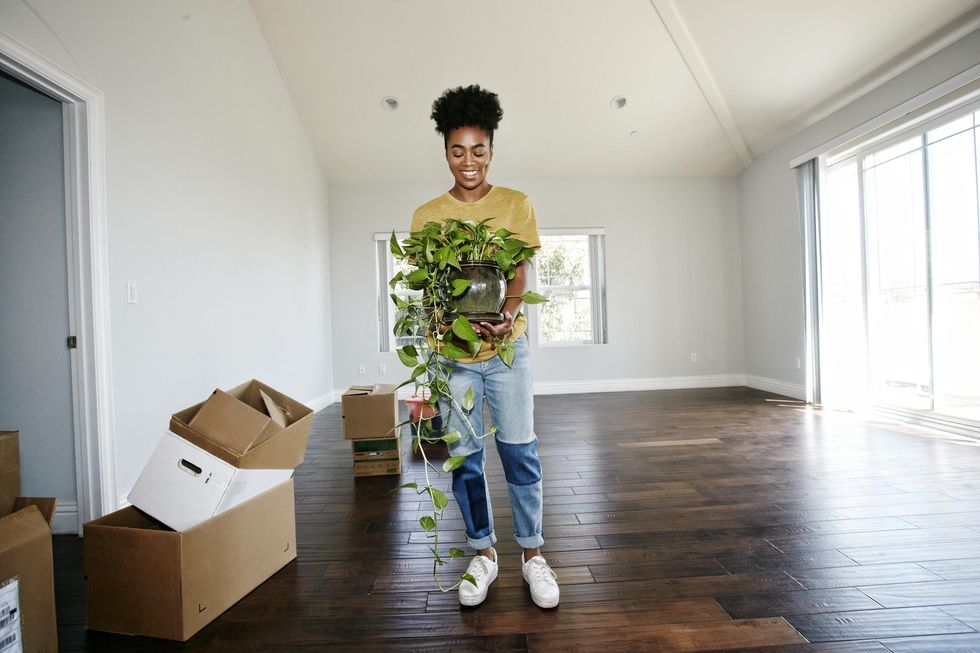 Getty Images
Many landlords aren't simply checking for damages when you leave your apartment, but also the cleanliness of your apartment. Don't give your landlord an excuse to hold back your deposit. Mop, vacuum, dust, do whatever you need to do to ensure the apartment looks like it did when you originally moved in.
6

.

Cut-Off Utilities & Extra Services
Before closing that apartment door for the last time, give a quick call to your utility providers. You don't want to be stuck battling service providers about charges from services you aren't even using anymore.
Oftentimes, you only need to close accounts affiliated with certain utilities: water, electric, gas, and electric. But, you might not need to cancel utilities like wi-fi or cable. Simply let your provider know you're planning to change addresses but still want their services for a different apartment. Plus, this can create a smooth transition into your new apartment, so you don't have a long process before accessing the precious wi-fi that you can't live without.
Movers looking for an apartment change tend to leave for a variety of reasons: minimizing rent costs, upgrading their available space, avoiding noisy neighbors, relocating for a job. It doesn't matter the reason, just be sure to cross items off of your to-do list, so you don't regret anything later on.
Featured image by Getty Images