If you were to take a glance at my skincare stash, you'd see a wide variety of cleansers, serums, essences, sheet masks, clay masks, oils and AHA treatments. The one thing that many women swear by that you won't find is makeup wipes, or facial cleansing wipes.
Cleansing wipes are my least preferred method of cleaning my skin.
It wasn't always this way, though. In fact, there was a time in my life when I used cleansing wipes religiously. Once upon a time, when taking off my makeup at night was one big struggle, I just used a cleansing wipe, slapped on some sort of moisturizer afterward and drifted off to bed. Though I took the time to make sure I "removed" my makeup every night, my skin looked just as bad as when I didn't remove my makeup at all. This should have raised a red flag for me, but at the time, cleansing wipes were the new big trend, and I wanted to be one of the cool kids.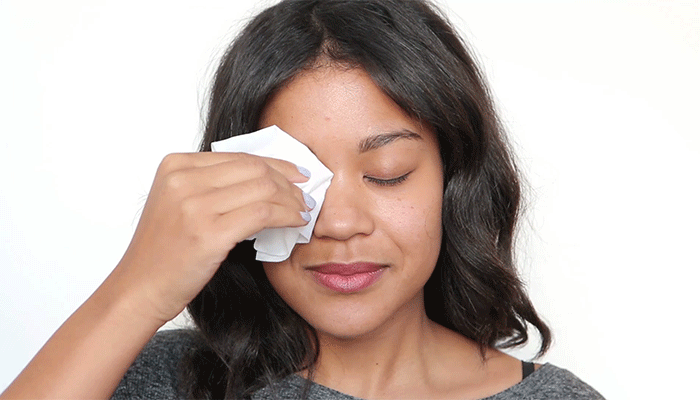 What Makes Cleansing Wipes Bad
Don't get me wrong, I totally get the appeal of using cleansing wipes, and that's why I started using them in the first place. They are easy to use, require zero clean-up and when you stumble home from a night out with your friends, you can just wipe and go to bed. It's literally every makeup-wearer's dream. But here's the thing: chances are, your cleansing wipes aren't getting rid of all the traces of makeup on your skin and they usually contain ingredients that may be harmful to the skin, such as alcohol and preservatives that are typically omitted from traditional makeup removers.
While it's definitely better to do something rather than nothing at all, I still cry a little on the inside when I see people wiping their face with a cleansing wipe and then just moving on with the rest of their routine. Though many cleansing wipes are advertised to remove makeup in addition to dirt and oil in the skin, your dermatologist would agree that cleansing wipes are not a substitute for actually washing your face and should be used sparingly.
Yes, they are saturated in ingredients that help to remove your makeup and dirt from the skin, but in order to make sure your skin is actually clean, you still need to cleanse your face afterward and preferably with a facial cleanser and water. Rinsing your face with water is what helps to remove all the dirt and makeup grime from your skin. If you are using a cleansing wipe but not properly washing your face, or at the veryleast rinsing it afterward, you're sort of just using the wipe to move makeup, dirt and bacteria all over your skin.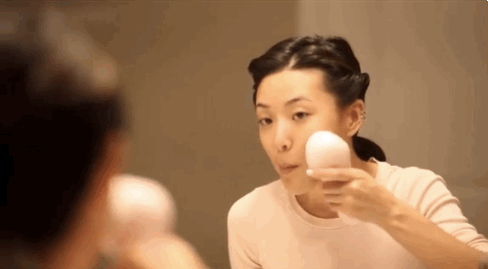 Properly removing makeup sets the tone for the rest of your skincare regimen. If your skin isn't really clean after using a cleansing wipe, all of the serums, moisturizers and oils you put on afterwards aren't really able to do their job effectively. Instead, everything just sits on top of the skin, instead of penetrating and absorbing. This can result in clogged pores, breakouts and dry skin. Since cleansing wipes have a long shelf life, most contain high amounts of preservatives and harmful anti-bacterial ingredients, which are not great for your skin.
What To Do Instead
If you love using cleansing wipes, the best way to incorporate them into your routine by using them to remove makeup, and then following up with a gentle cleanser to ensure your face is fully clean. I personally remove makeup with an oil cleanser and follow up with a gentle foaming face cleanser, and I am loving the results of it!
If you, too, are not satisfied with cleansing wipes as a method of cleaning your face, here are some great alternatives:
Cleansing oils are just that, oils that are used to clean your face. It sounds counterintuitive, but when you use oil cleansers to cleanse your face and remove makeup, the oil binds to the oil and dirt in your skin. When you rinse your face, the good oil rinses off, taking all of the gross oil and dirt with it. Magic! My favorites are plain ol' argan oil or the Sulwasoo Gentle Cleansing Oil.
Cleansing wipes are extremely popular and will probably be around for centuries to come, but just make sure if you do decide to use them that you aren't jeopardizing the health of your skin in the process.
How do you feel about cleansing wipes? Let us know in the comments.
Want more stories like this? Sign up for our newsletter here to receive our latest articles and news straight to your inbox.
I moved to Vietnam in April 2014 from South Korea to teach English. After living in Korea for two years, and adopting a Korean skin care routine, my skin was pretty flawless. But after my move, my skin rebelled, and I had one of the worst breakouts I'd ever had. Enter my new issues with hyperpigmentation.
It started off with a few pimples that I could keep under control, but by the next year, I had a full-blown acne problem. A combination of the terrible pollution in Ho Chi Minh City mixed with the hot, humid climate left the skin around my chin, cheeks, and jawline a hot mess.
I finally managed to tame the breakout, but I was left with nasty post-inflammatory hyperpigmentation, or PIH for short. It made me self-conscious and I hated going outside without makeup. My skin felt smooth, but looked as if I was a 16-year-old hormonal teenager. No ma'am!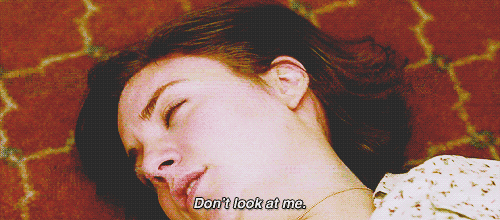 One of my friends introduced me to the world of AHAs, or Alpha-Hydroxy Acids, and my life has forever been changed. AHAs work by gently exfoliating the top layer skin to remove dead skin cells. As a result, using AHAs reveal healthy, younger looking skin, free of PIH.
There are three types of AHAs that I gravitate towards: glycolic acid, lactic acid, and mandelic acid. Glycolic acid is the most common type of AHA. Its molecules are smaller than other AHAs, which is why people typically see faster results using glycolic acid, but it's also more irritating than other types of AHAs. If you have sensitive skin, lactic acid is a better option since it's much more gentle than glycolic. But by far my favorite AHA is mandelic acid. Derived from bitter almonds, mandelic acid is just as effective as glycolic acid, but causes significantly less redness, flakiness, and dry skin. Mandelic acid is also a better choice for Black women as it doesn't cause additional skin discoloration like glycolic acid can.
Armed with my newfound education in AHAs and all that they can do, I incorporated them into my modified Korean skincare routine, and slowly but surely, saw impressive results. After about three months, my skin was completely acne and PIH free! My skin currently looks the best it's ever had, and I'm constantly getting compliments on my glowy skin. It's a far cry from where I was at the beginning of the year!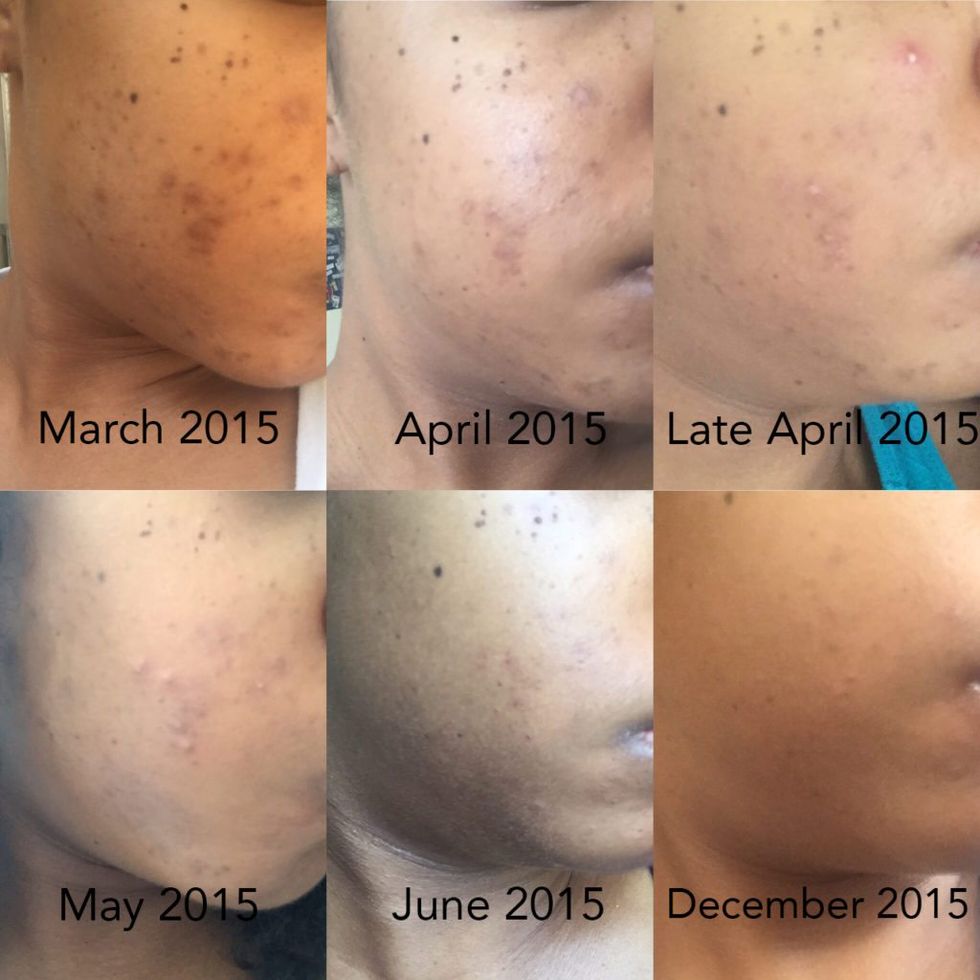 My nighttime skincare routine goes something like this:
**Note, I only apply AHAs at night as they make your skin sensitive to the sun!**
Step One:
Remove makeup and sunscreen with an oil based cleanser. I love the Illi Total Aging Care Cleansing oil, but you can also use any basic oil like olive oil or argan oil. I personally do not use coconut oil as it's slightly comedogenic and causes me to break out.
Step Two:
Cleanse skin again using a gentle foaming cleanser. One of my all time Korean beauty favorites is the su:m37 Miracle Rose Cleansing Stick. It's so popular, it was discontinued for a while to allow for the company to restock. Next, follow up with a toner. I am obsessed with Son and Park's Beauty Water, an all in one cleaner, toner, and hydrating treatment.
Step Three:
Use an AHA serum/treatment. I like to apply it with my hands instead of a cotton pad as it doesn't waste product. AHA serums are typically a bit expensive, and I like to save money! Gently press the product into your skin and wait between 20 to 30 minutes before moving on to your next skincare step. Why the waiting period? AHAs work at a lower pH, typically less than 4. Applying a moisturizer directly after your AHA treatment increases the pH of your skin, which renders the active ingredients in your treatment useless.
So the waiting period is necessary to allow the AHAs to work their exfoliating magic! I also apply my AHA serum as a spot treatment, to help speed up the healing process of any existing breakouts. While I wait for the AHA to do its thing, I usually get my clothes and lunch ready for the next day. My current favorite is the Vivant Skincare 8% 3-in-1 Mandelic Acid Serum. Paula's Choice is also another great option to find affordable and effective AHA treatment serums.
Step Four:
Apply a hydrating toner or serum. In Korean skincare, most toners are for hydration, not for cleansing. I love theWhamisa Organic Flowers Deep Rich Essence Toner. I have oily skin, but my skin feels pretty dry after applying my AHA treatment, so I make sure to hydrate my skin a ton at night. If you really want to indulge, use a sheet mask for this step. Beautibi is sheet mask heaven!
Step Five:
Apply your moisturizer or facial oil (or if you're like me, both!), and BOOM! You are finished for the night. I'm currently loving the Whamisa Organic Flowers Facial oil, and the Cosrx Ultimate Moisturizing Honey Overnight Mask. I mix them together for the ultimate hydrating boost.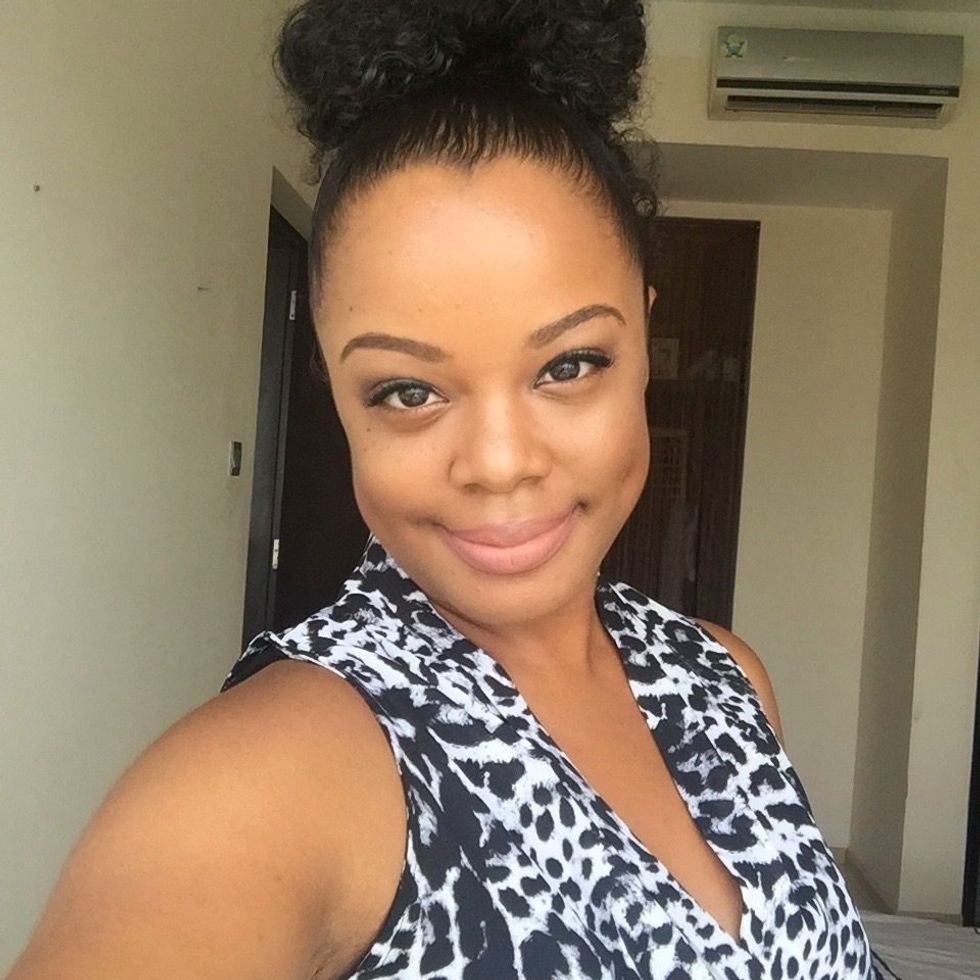 In the morning, make sure to apply a sunscreen after your moisturizer, and before you apply primer or makeup. As I mentioned earlier, AHAs make your skin photosensitive, so wearing sunscreen during the day is non-negotiable. Don't make the mistake of investing in expensive AHA treatments only to not use sunscreen! My favorite sunscreen is the Biore UV Aqua Rich Watery Essence. It's perfect for oily skinned women, and wears under makeup like magic.
Following this routine, I managed to get rid of my PIH. Now, my skin is bright, clear, smooth and soft. I rarely have breakouts, and my skin is even toned. My biggest bit of advice during this whole process is to be patient and start off very slowly with your AHA treatment. Use the lowest percentage product (3%-5%) possible, twice a week at first. If your skin starts flaking, purging, is red and unusually dry, scale back your use. Once your skin starts adjusting to treatment, you can increase your usage, and then increase your AHA percentage.
I'm currently up to using 8%-10% products and am going to move up to 15%! Adding in AHAs to my skincare routine has drastically changed the appearance of my skin every way! It's not an overnight cure, but the best things come to those who wait!
Related Stories
xoNecole Readers Reveal How They Get Rid Of Dark Spots - Read More

I Got a Chemical Peel to Help My Acne & Here's What Happened - Read More

This Is How You Should Layer Your Skincare Products - Read More

Featured image by Getty Images
Like the saying goes, great skin starts from the inside out. Our skin is our largest organ, so it definitely makes sense that what we put inside of it, or whatever stress we are dealing with, would have an effect on our skin. Have you ever noticed that you tend to get breakouts in specific areas of your face? It might be around your cheeks and jawline, or your forehead, or in your nose. According to Ayurvedic and Chinese medicine, your body might be telling you there's something happening internally that's making you break out. This practice is called face mapping.
According to face mapping, the face is split into sections, including your chin/jawline, cheeks, forehead, and nose. When you have breakout in these specific areas, it can mean anything from respiratory issues, to poor diet to hormonal fluctuations. Let's break it down, shall we?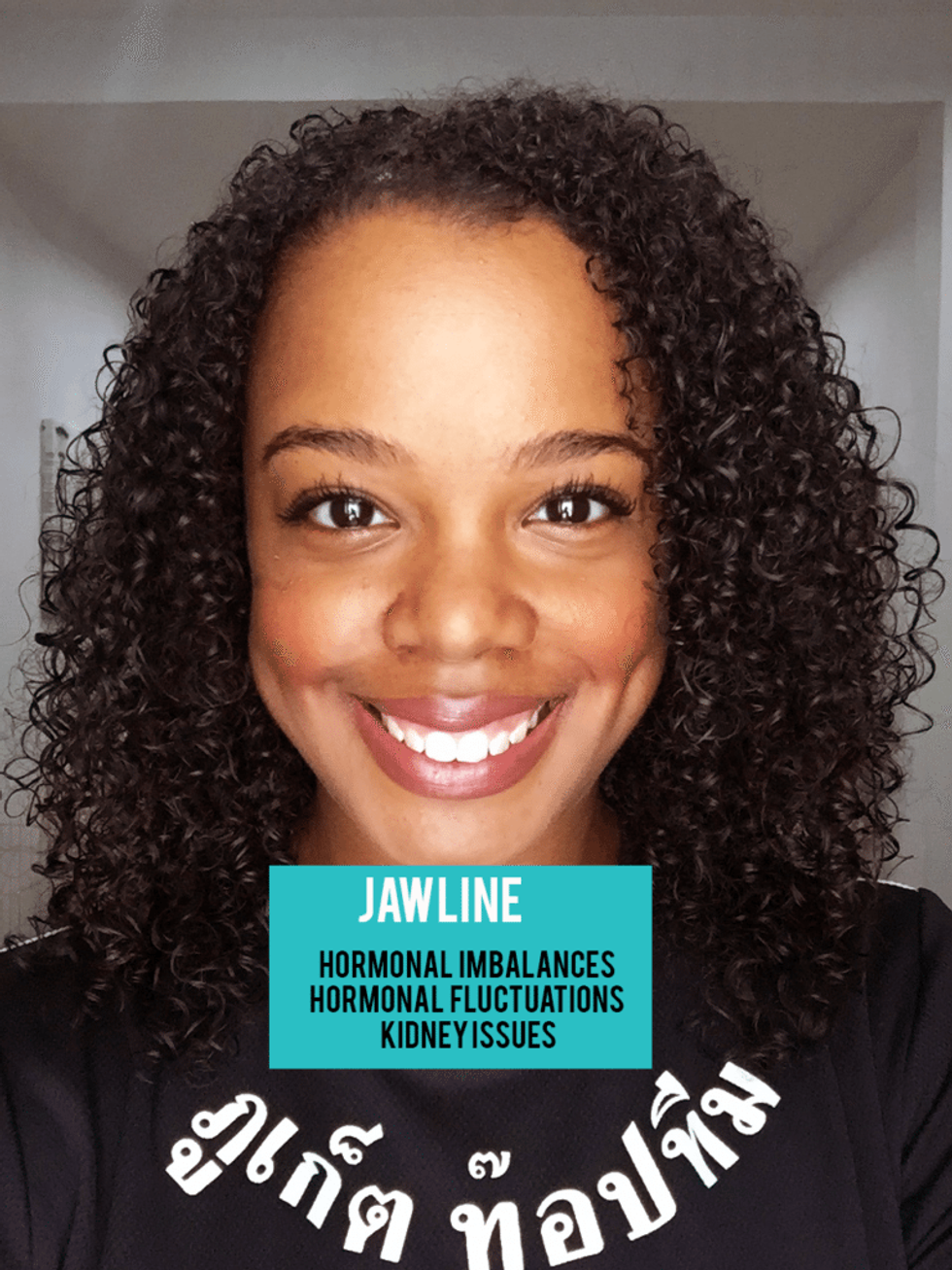 What Breakouts On Your Jawline Mean
Raise your hand if you can tell when your period is about to start because you experience a breakout. Is it around for your jawline? According to face mapping, jawline breakouts are due to hormonal imbalances, hormonal fluctuations, and kidney issues. There is even a theory that breakouts along your jawline can also tell you when you are ovulating, and on which side you are ovulating. This hasn't been proven, but I still think it's pretty amazing.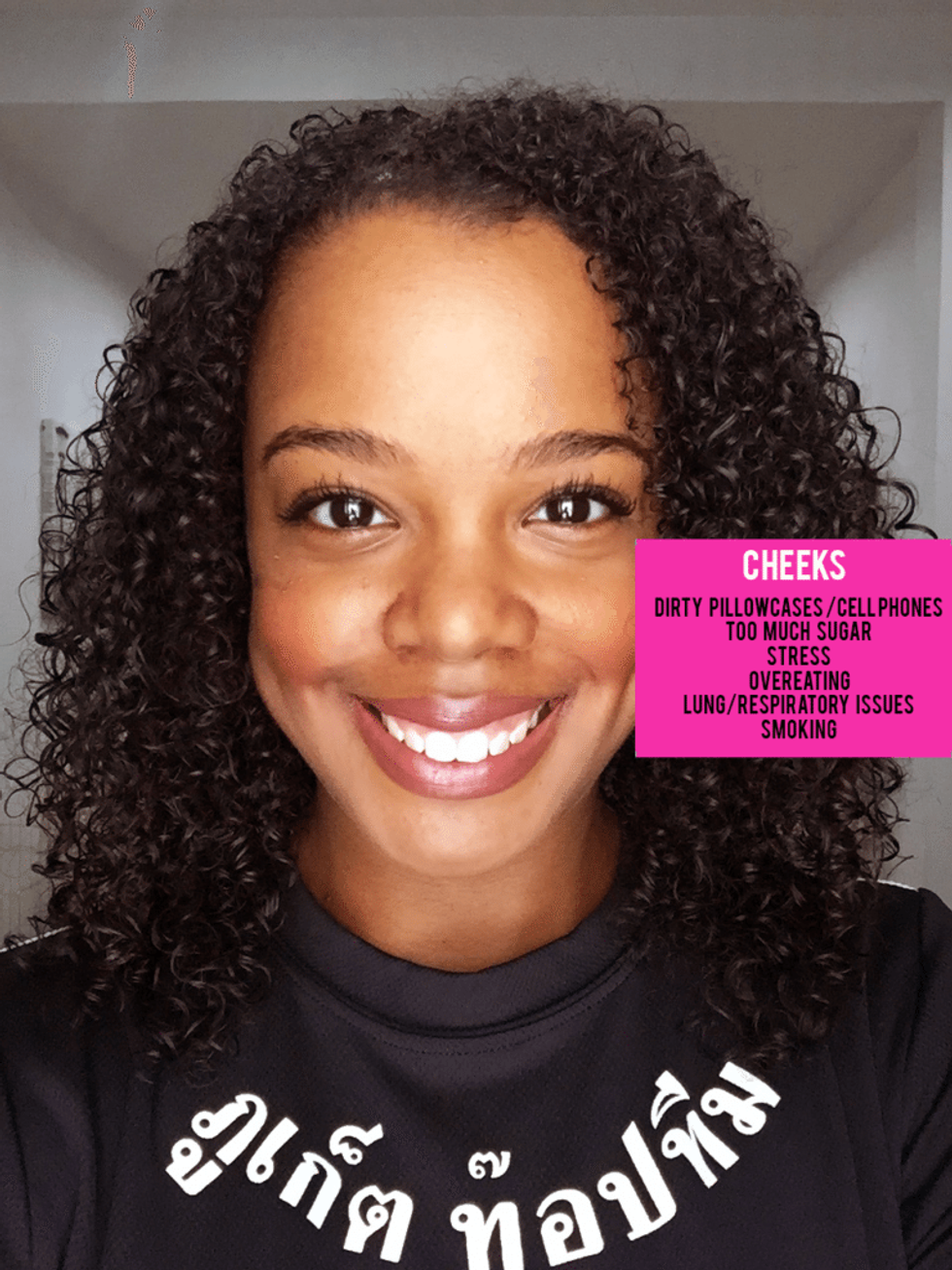 What Breakouts On Your Cheeks Mean
If you break out around your cheeks, it could be something as simple as dirty pillowcases or cell phones, but it could also be too much sugar, stress, overeating, or lung/respiratory issues. If you're a smoker, you might want to watch out as smoking could possibly be the cause of breakouts on the cheek. There's a debate going on between researchers as to whether smoking and whiteheads or acne on the cheeks are linked. Super interesting stuff!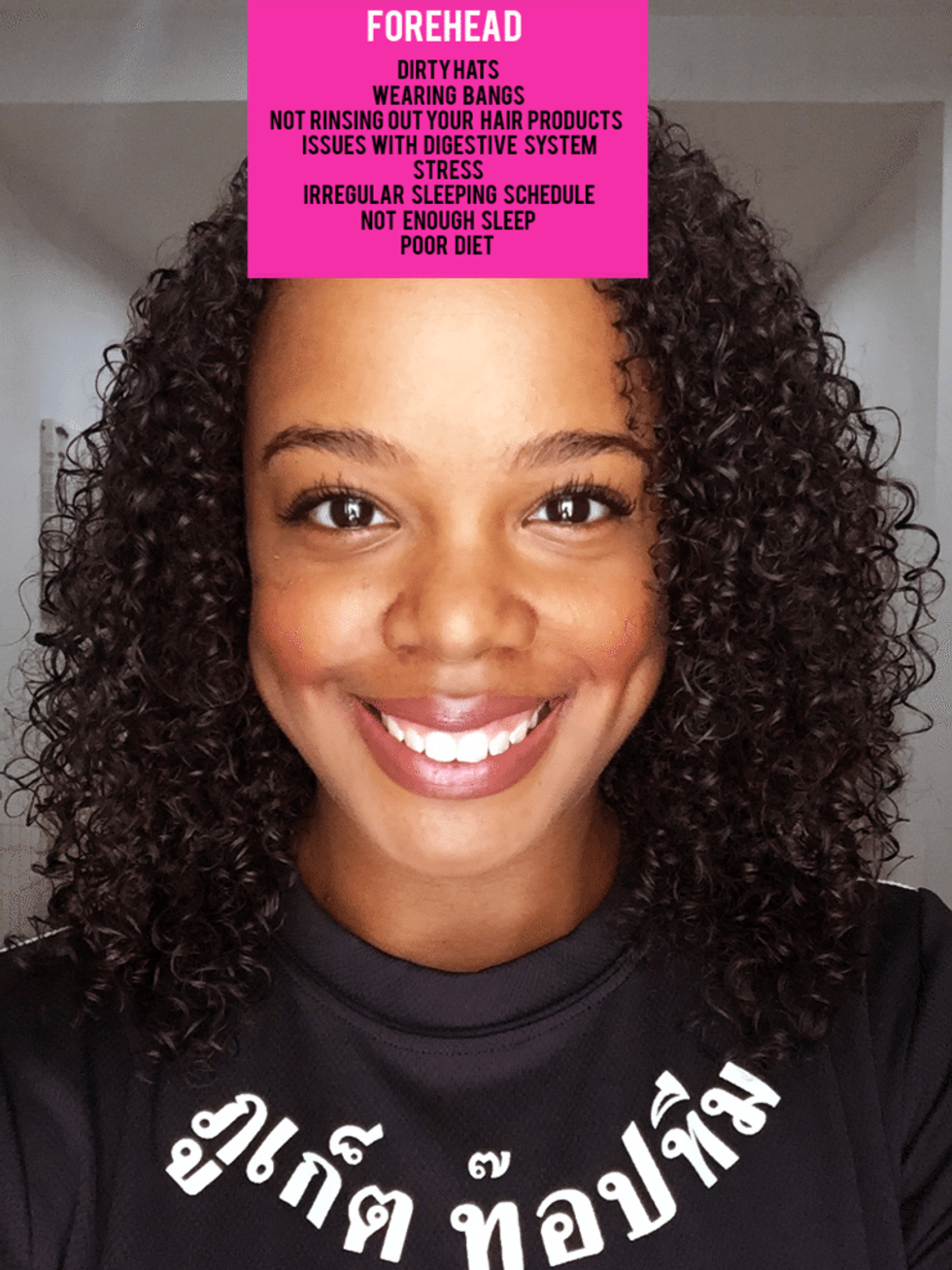 What Breakouts On Your Forehead Mean
Breakouts on the forehead could be from wearing dirty hats, having bangs, or not properly rinsing out your hair products when you wash your hair. It could also indicate issues with your digestive system, stress, irregular sleeping schedule/not enough sleep, and a poor diet. If you find yourself with frequent forehead breakouts, try getting at least 7 to 8 hours of sleep a night, along with eating leafy greens and drinking more water.
What Breakouts In Between Eyes And Nose Mean
Acne in between your eyes and around your nose could mean that you have a poor diet, are constipated, bad circulation or high blood pressure. If you break out in between your eyebrows, that could be a sign that you have a food allergy. If you are lactose intolerant, you may also find that you have breakouts in between your brows. Again, it might be worth it to take a look at your diet and eliminate processed sugar, fast food, alcohol, and increase water intake.
Personally, I always break out on my jawline about 4 to 5 days before my period, and without fail, I breakout of if eat too much sugar. On the rare occasion I drink soda or have a little too much alcohol, I can always expect to get a few whiteheads the next day. It's annoying, but at least I know the cause!
Face mapping is not an exact science. It's true that what is happening internally can affect our skin, but if you suffer from cystic acne or are concerned about the state of your skin, please see a dermatologist who can better assess your skins' condition.
Want more stories like this? Sign up for our weekly newsletter here to receive our latest articles and news straight to your inbox.
Featured image by Getty Images
After my post on AHAs and all the wonderful things they do for hyperpigmentation, I wanted to take my chemical exfoliation to the next level.
How? By doing my own at home chemical peel. I've long been intimidated by doing my own chemical peel because things can go very wrong, very quickly. The last thing in the world I want is a chemical burn! But I currently live in Vietnam, and the options for reputable dermatologists and licensed skincare professionals are slim to none, so I decided to research and take matters into my own hands.
Chemical peels have long been a mainstay treatment in the skincare world. Peels provide super power exfoliation, resulting in an even, smooth, and glowing complexion. Fine lines, blackheads, and acne are all skin issues that can be drastically improved with chemical peels.
There are five main types of acids used for chemical peels: glycolic, salicylic, lactic, mandelic and TCA. Each of these acids have their own strengths and weaknesses. Some are better for certain skin types, and some have different effects on the skin.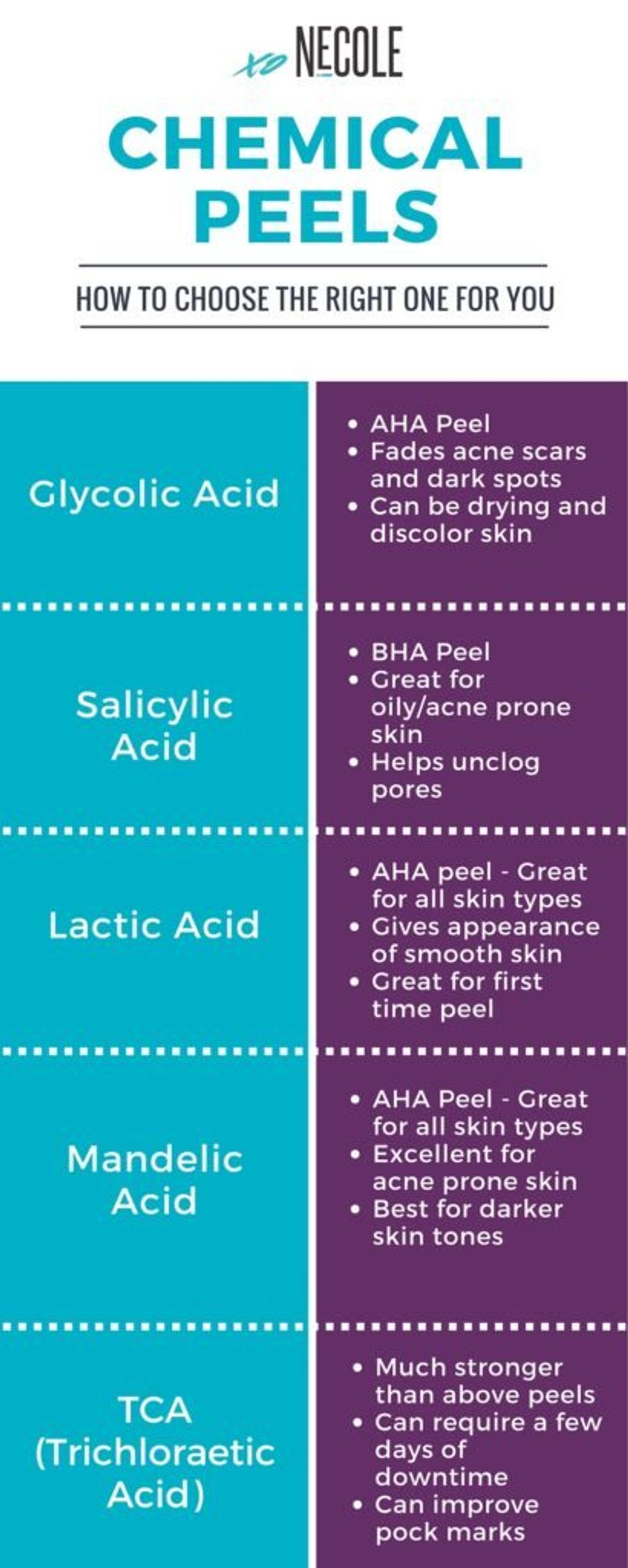 Armed with this information, I decided to buy two peels, the 25% and 40% mandelic acid peels from Makeup Artists Choice. I have found Makeup Artists Choice (or MUAC for short) have the best, and most comprehensive selection of at-home peels, and excellent customer service. I went with mandelic acid because I'm already using the 15% serum from Vivant skincare, and I also love how mandelic acid is better suited for women of color since it doesn't discolor the skin. I'm not trying to have my face a different color than my body!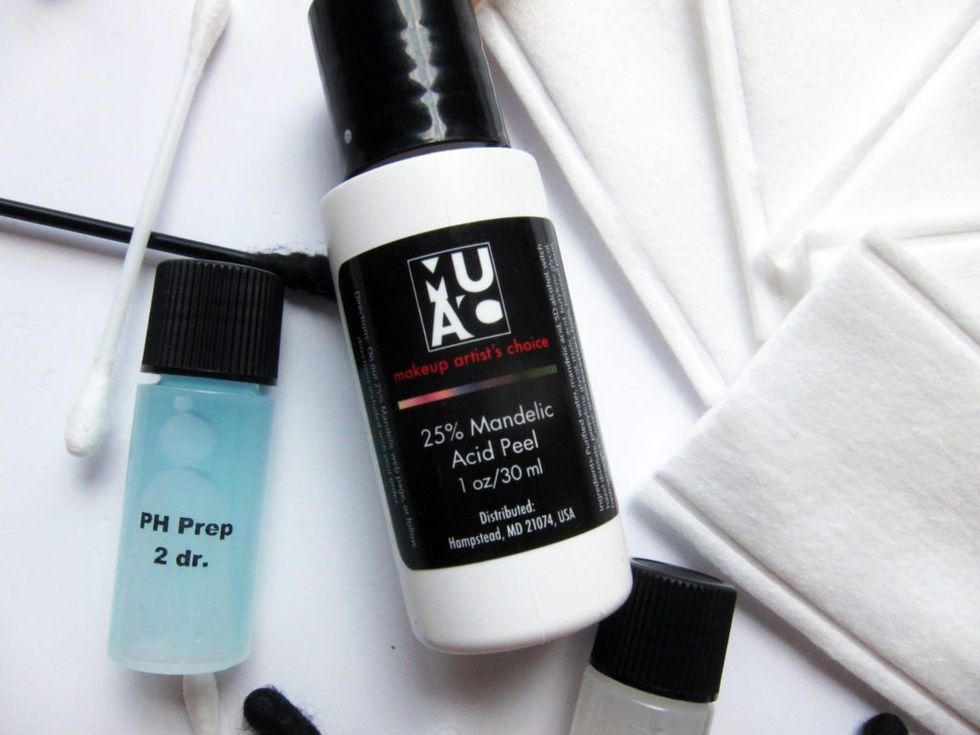 Photo Credit: Sheryll Donerson
Steps for My Own At-Home Chemical Peel Experience:
I removed my makeup with an oil cleanser and washed again with a gentle foaming cleanser.
I used a toner to ensure that my face was completely clean.
I then poured a small amount of the 25% mandelic acid on a cotton pad and lightly swabbed it onto my skin in an upward motion. After a couple of seconds, I felt a slight warming and tingling sensation, but it was not uncomfortable.
The instructions said to keep the mask on for 3 to 5 minutes, so I set a timer for 4 minutes, as I'm used to acids, but didn't want to risk keeping it on too long and damaging my skin.
After the 4 minutes was up, I washed my face again with a gentle cleanser, taking care to make sure my entire face had soap on it and was rinsed off completely. I then pat my skin dry using a clean towel.
I followed up by applying a hydrating toner/essence, moisturizer and facial oil.
In the AM, I applied a heavier day cream than normal, and made sure to use sunscreen. Sunscreen is a non-negotiable if you are doing chemical peels. AHA peels make your skin more sensitive to the sun, and you risk damaging your skin if you don't use sunscreen.
I could see and feel a difference in my skin immediately after the first peel. It looked bright, and felt extremely soft and smooth. I had to keep myself from rubbing my cheeks! The stubborn acne scars I had left are finally fading, and overall, my skin's appearance and texture has changed for the better.
I had a couple of days of very minor dryness and slight peeling around my nose and chin when I did the peel for the first time, but I just made sure to take care of my skin with some extra hydration. After about 6 to 8 weeks, I'll move up to using the 40% mandelic acid peel. Considering professional peels can cost upwards of $500 or more, I'm thinking for me, at-home peels are the way to go.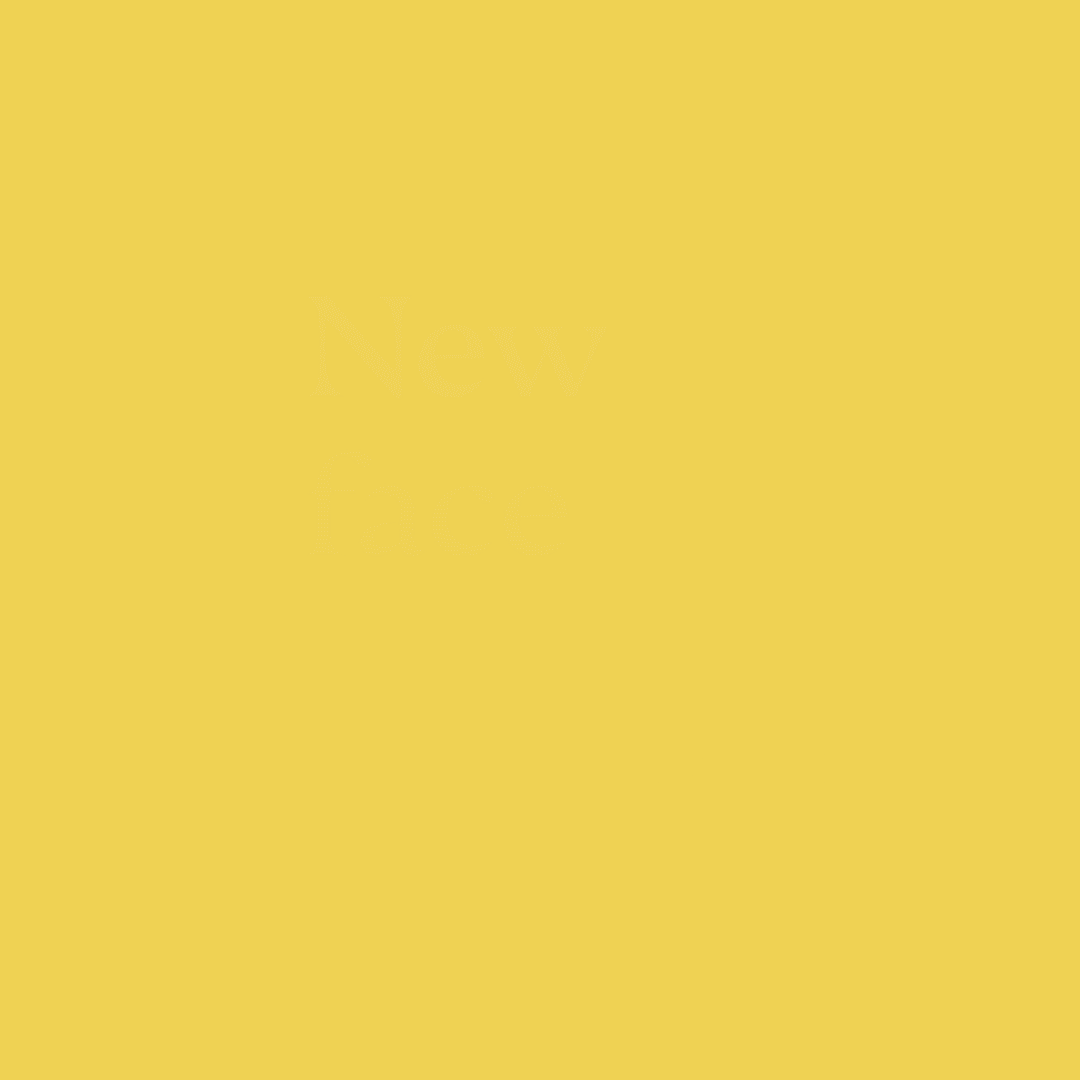 If you decide to do an at-home peel, there are some steps to take to make sure your experience is as smooth as possible. Do not use any scrubs or cleansing brushes within 24 hours of doing a peel. Stop using Retin-A, benzoyl peroxide, or any drying, harsh acne treatments at least 24 hours before a peel.

If you are hesitant about the effects of a peel, do a patch test on the skin right behind your ear, and wait 48 hours. If you do not have irritation, you may continue with your peel. And lastly, always follow the directions for the peel to the T. This is not the time to skip steps and take shortcuts.
Before you decide to do an at-home peel, please read all available information and consult your doctor. Chemical peels are a very serious skincare tool, and if done improperly, can result in chemical burns. I am not a medical professional, and can only give advice and opinions based on my personal experience.
Related Stories:

I Cleared Up My Hyperpigmentation With This 5-Step Method - Read More

xoNecole Readers Reveal How They Get Rid of Dark Spots - Read More

Everything You Need to Know About Achieving Flawless Skin - Read More

I Got a Chemical Peel to Help My Acne & Here's What Happened - Read More

Have you ever done an at home chemical peel? What were your results? Let us know in the comments!
In my mid-twenties, I was diagnosed with depression.
I was 24, overweight, unmotivated, and ridiculously and constantly tired. I saw all the signs that things weren't right in my life and decided to go see a therapist. It's not an exaggeration to say that she changed my life. Long story short, she gave me the courage to quit my job to travel, and I've now been living in Asia for the past four years.
But just because I'm seemingly living my dream life doesn't mean that my depression doesn't like to appear in my life from time to time. I have various methods for coping and making myself feel better, including exercising, treating myself to a healthy lunch, or spending time with friends. But my favorite way to make myself feel better is my own special form of meditation – my treat yo' self skincare ritual. For some people, yoga, morning coffee, daily journaling is their thing, their ritual.
Cleansing my face and carefully applying my skincare products is my thing. I know to some this might seem silly, but for me, it's the perfect way to show myself some love.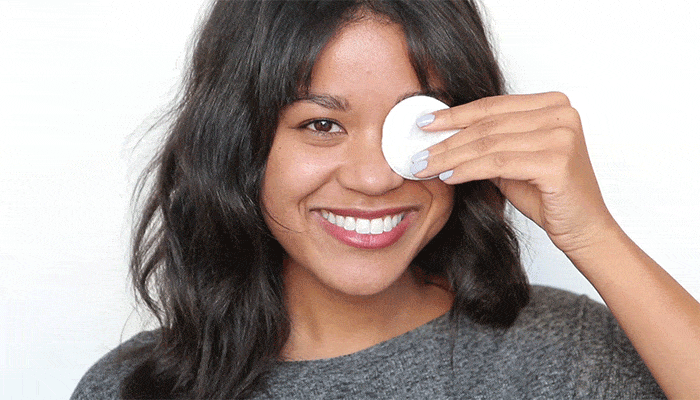 img.buzzfeed.com
When I moved to Korea, I learned all about the elaborate and famous 10-step Korean skincare routine. I was initially hesitant, because really, who the hell has time to do 10 steps of skincare every day and night? But curiosity got the best of me, and I slowly started adding steps to my routine: oil cleansers, serums, sheet masks, oils, night creams, sunscreens, hydrating toners… the list goes on.
I even started applying my skincare in a different way, lightly tapping or pressing products into my skin using my fingertips and palms, instead of just rubbing it all over. I became obsessed with skincare, in the best way. Not only is my skincare routine responsible for making my skin look the best it's ever looked, but I've discovered it's one of the best ways to help me cope during my bad days with depression.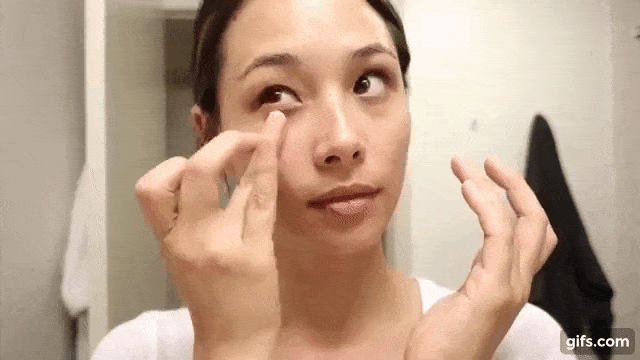 img.buzzfeed.com
The great thing about a Korean skincare routine is that you don't have to specifically use Korean or Asian skincare products. The basic principle of a Korean skincare routine is layering – that is, putting on your skincare products in order from lightest consistency, to heaviest consistency, or least hydrating to most hydrating. You can use any products you'd like, from natural and organic to something you bought from CVS.
I use all Korean products because A) I love them, and B) I live in Asia and it's much easier for me to get Korean products rather than items from Sephora.
Below is my routine for having a healthy mind and healthy skin.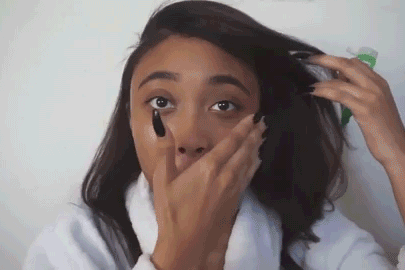 i2.wp.com
In the Morning:
Cleanser – Cleanse with a gentle, pH balanced foaming cleanser.
Toner – Tone to make sure my face is completely clean.
Hydrating toner – A lightweight, watery, yet hydrating toner to balance the skin
Hydrating serum – An extra layer of hydration
Moisturizer – I use a gel cream type moisturizer, since it's pretty lightweight and not greasy.
Sunscreen – There are a lot of articles arguing against whether or not you should put on sunscreen before or after your moisturizer, but I choose to use it after my moisturizer.
Makeup – This includes primer, foundation, lip and eye makeup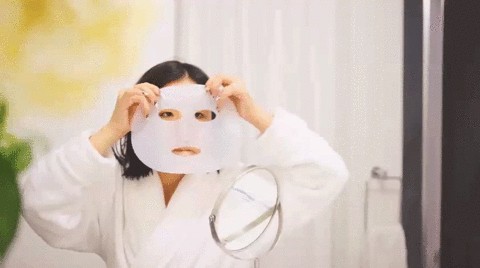 39htjq1gulapnlq443kf8vng-wpengine.netdna-ssl.com
In the Evening:
Oil cleanser to remove makeup – One of the major commandants of the Korean skincare is double cleansing, or first using an oil based cleanser to remove makeup, followed by a foaming cleanser.
Cleanser – A low pH foaming cleanser
Toner -Tone to make sure my face is completely clean.
Actives (AHA, BHA, Retinol, Vitamin C treatment/serum) – During this step, you normally allow your AHAs and BHAs time to work their magic.
Hydrating toner – My skin is very dry after my actives, so I use a lightweight hydrating toner.
Sheet mask – Sheet masks are magical. I use them every night, and leave on for at least 15 minutes.
Serum – I use all sorts of serums, from hydrating to anti-aging. Serums typically target specific skin problems, such as aging, dry skin, acne, or dark spots.
Eye cream/serum – Once you get older, I think eye cream is essential. I dab it on lightly with my pinky fingers.
Night cream – At night, I use a thicker moisturizer. If I'm feeling really fancy, I'll add a few drops of oil to my cream for that extra boost of hydration.
I've always had a difficult time with traditional meditation, but my skincare routine is my ritual. It isn't just a way to justify my product junkie tendencies, but it's my own personal form of meditation. All of the steps on my skincare routine are my way of grounding myself. Every morning and night, I devote from 15 to 30 minutes to myself. I breathe. I sit quietly and reflect as I wait for my AHAs to do their thing. I repeat mantras as I cleanse my face. I read. I blast music and dance in my underwear while wearing a sheet mask. I marvel at how smooth and soft my skin is. I take selfies. I love myself.
On my bad days, my skincare routine is the one thing that I can look forward to. In today's busy world, it's sometimes hard to find time to focus on you, but my skincare routine is a non-negotiable. It doesn't matter how tired I am, how many drinks I've had, or how sad I feel, I always find that time in my day to take care of me.
What do you do to show yourself love?
Featured image by Jess @ Harper Sunday on Unsplash