If you were to take a glance at my skincare stash, you'd see a wide variety of cleansers, serums, essences, sheet masks, clay masks, oils and AHA treatments. The one thing that many women swear by that you won't find is makeup wipes, or facial cleansing wipes.
---
Cleansing wipes are my least preferred method of cleaning my skin.
It wasn't always this way, though. In fact, there was a time in my life when I used cleansing wipes religiously. Once upon a time, when taking off my makeup at night was one big struggle, I just used a cleansing wipe, slapped on some sort of moisturizer afterward and drifted off to bed. Though I took the time to make sure I "removed" my makeup every night, my skin looked just as bad as when I didn't remove my makeup at all. This should have raised a red flag for me, but at the time, cleansing wipes were the new big trend, and I wanted to be one of the cool kids.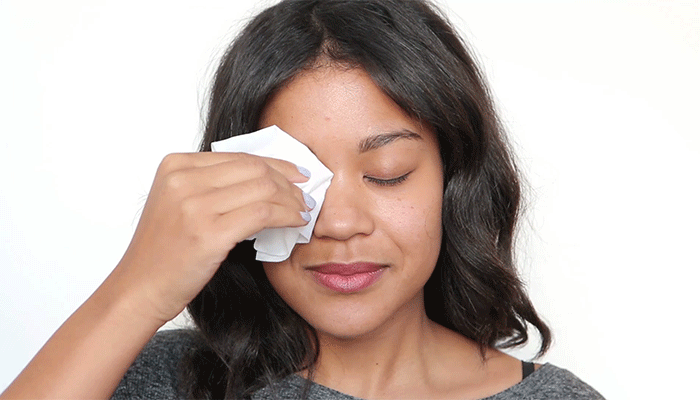 What Makes Cleansing Wipes Bad
Don't get me wrong, I totally get the appeal of using cleansing wipes, and that's why I started using them in the first place. They are easy to use, require zero clean-up and when you stumble home from a night out with your friends, you can just wipe and go to bed. It's literally every makeup-wearer's dream. But here's the thing: chances are, your cleansing wipes aren't getting rid of all the traces of makeup on your skin and they usually contain ingredients that may be harmful to the skin, such as alcohol and preservatives that are typically omitted from traditional makeup removers.
While it's definitely better to do something rather than nothing at all, I still cry a little on the inside when I see people wiping their face with a cleansing wipe and then just moving on with the rest of their routine. Though many cleansing wipes are advertised to remove makeup in addition to dirt and oil in the skin, your dermatologist would agree that cleansing wipes are not a substitute for actually washing your face and should be used sparingly.
Yes, they are saturated in ingredients that help to remove your makeup and dirt from the skin, but in order to make sure your skin is actually clean, you still need to cleanse your face afterward and preferably with a facial cleanser and water. Rinsing your face with water is what helps to remove all the dirt and makeup grime from your skin. If you are using a cleansing wipe but not properly washing your face, or at the veryleast rinsing it afterward, you're sort of just using the wipe to move makeup, dirt and bacteria all over your skin.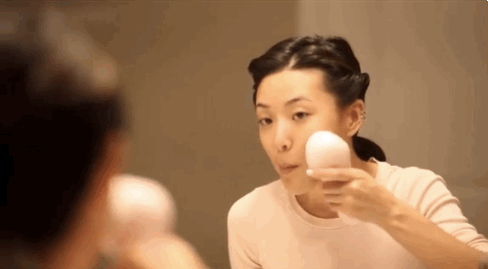 Properly removing makeup sets the tone for the rest of your skincare regimen. If your skin isn't really clean after using a cleansing wipe, all of the serums, moisturizers and oils you put on afterwards aren't really able to do their job effectively. Instead, everything just sits on top of the skin, instead of penetrating and absorbing. This can result in clogged pores, breakouts and dry skin. Since cleansing wipes have a long shelf life, most contain high amounts of preservatives and harmful anti-bacterial ingredients, which are not great for your skin.
What To Do Instead
If you love using cleansing wipes, the best way to incorporate them into your routine by using them to remove makeup, and then following up with a gentle cleanser to ensure your face is fully clean. I personally remove makeup with an oil cleanser and follow up with a gentle foaming face cleanser, and I am loving the results of it!
If you, too, are not satisfied with cleansing wipes as a method of cleaning your face, here are some great alternatives:
Cleansing oils are just that, oils that are used to clean your face. It sounds counterintuitive, but when you use oil cleansers to cleanse your face and remove makeup, the oil binds to the oil and dirt in your skin. When you rinse your face, the good oil rinses off, taking all of the gross oil and dirt with it. Magic! My favorites are plain ol' argan oil or the Sulwasoo Gentle Cleansing Oil.
Cleansing wipes are extremely popular and will probably be around for centuries to come, but just make sure if you do decide to use them that you aren't jeopardizing the health of your skin in the process.
How do you feel about cleansing wipes? Let us know in the comments.
Want more stories like this? Sign up for our newsletter here to receive our latest articles and news straight to your inbox.