With the rise of more and more black women breaking away from traditional 9-5s to become their own bosses, the CEO is getting a revamp as the SHEeo. In the Meet The SHEeo series, we talk to melanated mavens leveling up and glowing up, all while redefining what it means to be a boss.
While working behind the scenes in the fashion industry, Alicia Scott noticed that models of color would show up to shoots with their own makeup due to the lack of shades available. Noticing her own limited collection for her sensitive skin, Scott created RANGE Beauty— an affordable, high-performance, clean beauty line for forgotten shades, designed to appeal to a broad range of melanin-enriched skin tones. RANGE currently offers foundation in 21 shades and 3-4 undertone options that nourish the skin with wear.
---
Meet Alicia Scott of RANGE Beauty.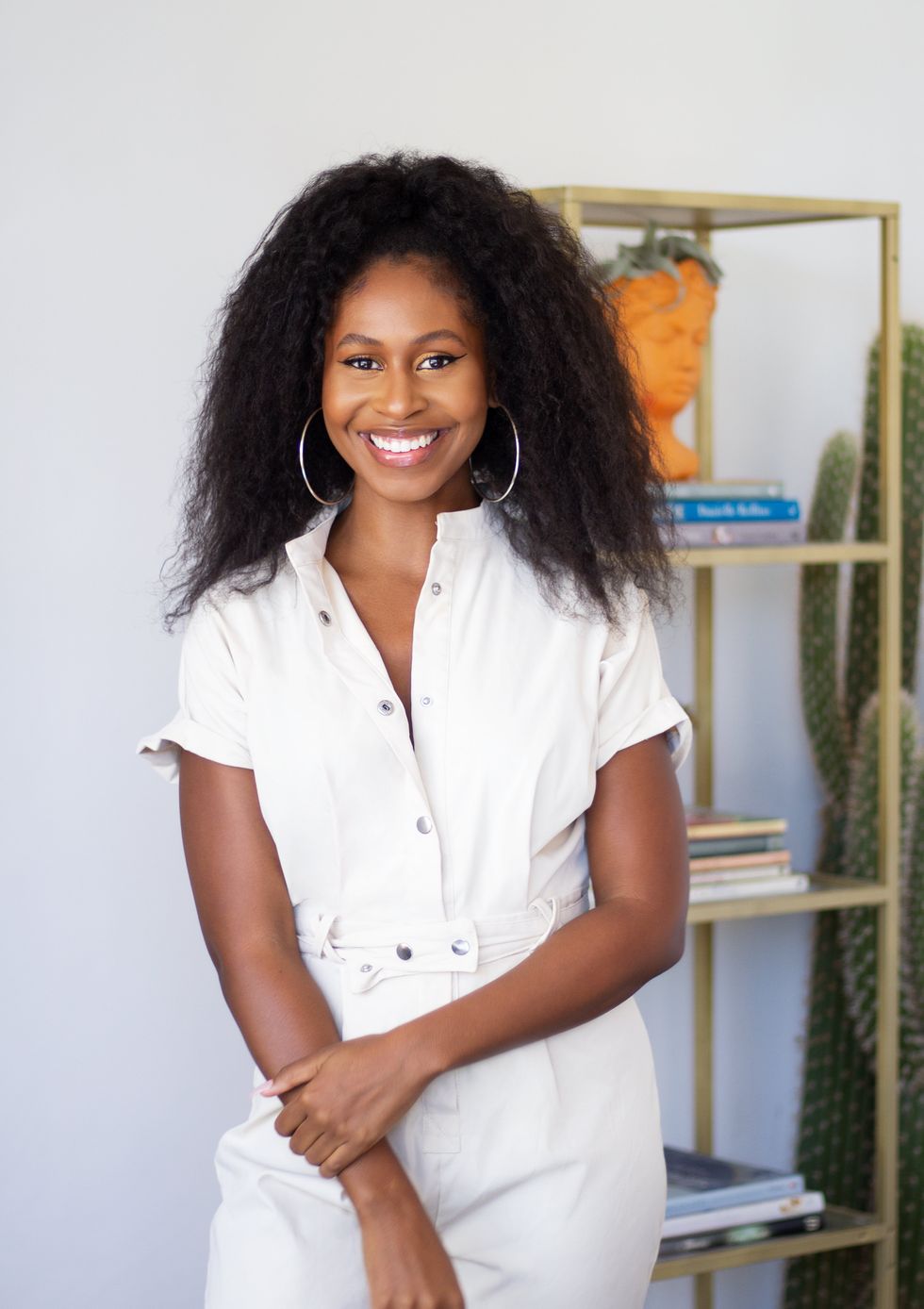 Photo by Tailiah Breon for xoNecole
Title: Founder & CEO of RANGE Beauty

Year Founded: 2017
Location: Atlanta, GA

# of Employees: Just me!

30-Second Pitch: RANGE Beauty is high-performance, clean beauty for the forgotten shades.
What inspired you to start your brand? 
I previously worked in the fashion industry and noticed on shoots and runway shows backstage, the Black models would bring their own makeup kits for the MUAs to use. This in turn made me look at my own makeup collection which I found non-existent due to lack of shade range availability and my highly sensitive skin. I knew I had to stop wondering why these brands couldn't expand their shades and use non-toxic ingredients and decided to create the line myself.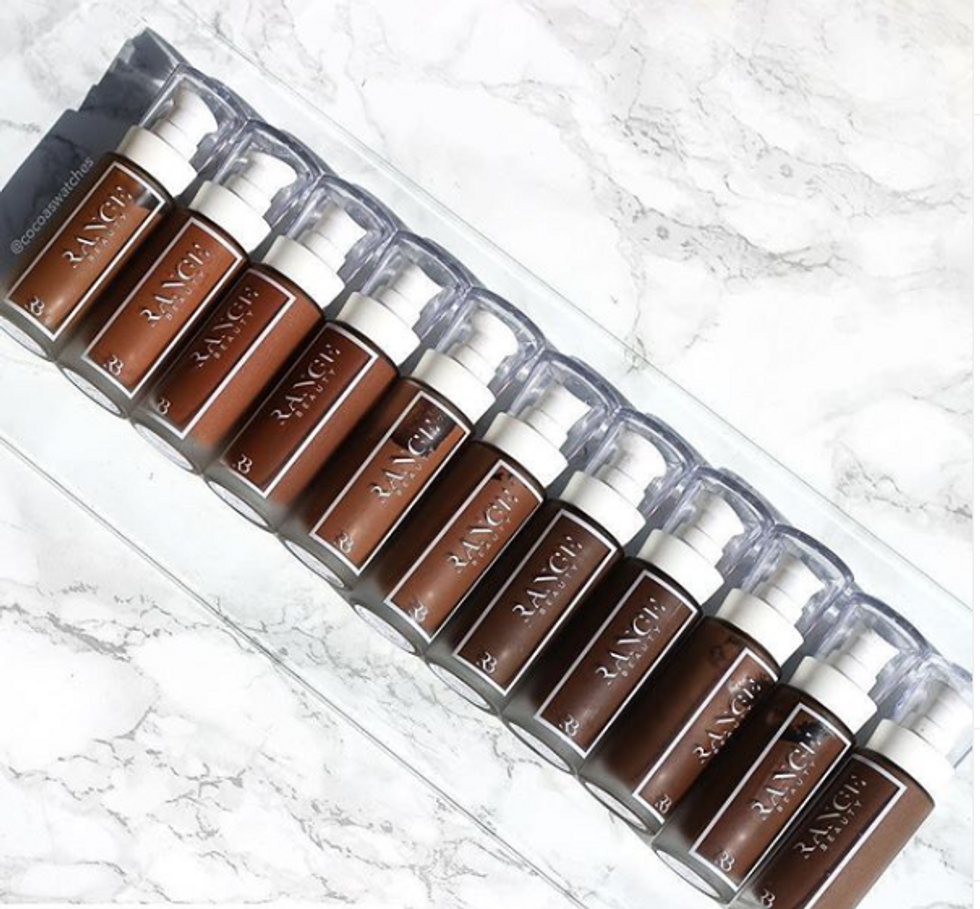 What was your a-ha moment that brought your idea into reality? 
My biggest a-ha moment was when I made my first order with the manufacturer. Fortunately, they have low minimum order quantities and I was able to start with $150 of inventory to test and play with. The day the order arrived, from the base ingredients, I was able to make 15 different shades of brown. I was shocked at the range that sat before me because if I was able to do this in one day, in my kitchen, with $150, what valid excuse did these large corporations have for not trying? I knew I could really put something great out for people of color made by someone who looks like them.
Who is your ideal customer?
My ideal customer is any person of color who feels that their skin tone is of ignored by beauty brands or not genuinely thought of, age 18-34, and ingredient-conscious.
What makes your business different? 
RANGE is different because I truly want to make clean beauty for people of color accessible. I am my customer, so transparency and really giving customers a great product is important to me. EWG completed a study that revealed beauty products marketed specifically towards Black women contain two times more toxic ingredients than other groups. There needs to be more clean alternatives in the market and I want to really push that forward. As far as our specific products, we are unique in that they are dual makeup/skincare that actually nourishes your skin with wear instead of causing damage.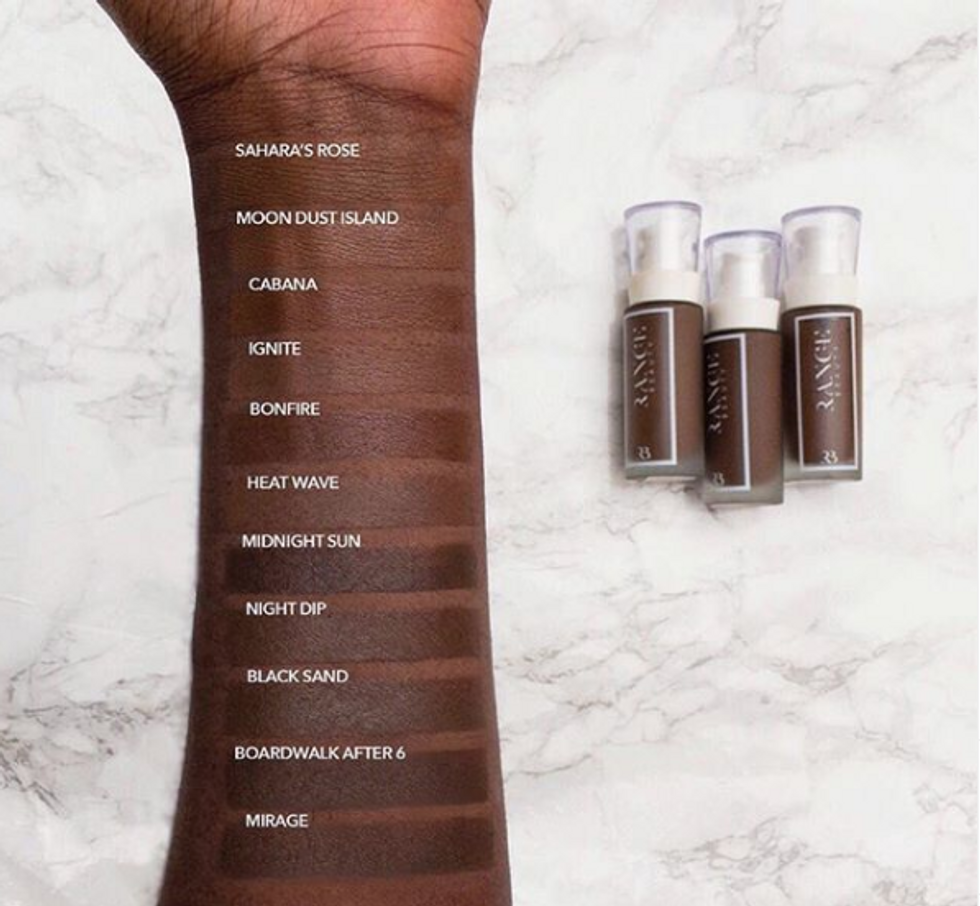 "RANGE is different because I truly want to make clean beauty for people of color accessible. I am my customer, so transparency and really giving customers a great product is important to me."
What obstacles did you have to overcome while launching and growing your brand?  How were you able to overcome them? 
Prior to launch, the biggest obstacle was picking a launch date and sticking to it. I kept pushing things back because I wanted perfection. There is such a stigma around Black-owned brands not being or looking on level with other brands and it caused me to fear launching. I finally got over it and realized the difference between perfection and professional. After launch, my biggest obstacle was keeping up with demand while bootstrapping the company. I didn't take out any loans so the company was growing based off revenue and anything extra I put in which can slow your growth in some areas. I'm still dealing with this but thankfully I've been in some great pitch competitions like Jackie Aina's Noir Tank where I received a grant for $5,000 and currently looking towards crowdfunding.
What was the defining moment in your entrepreneurial journey? 
The defining moment in my journey is after being in business for a little over a year, I had Target reach out about us! Aside from our customers' support, it was the most validating moment for me. I mean I had it on my five-year goals so it just made me know even more that was I created is something really of value and significance.
Where have you seen the biggest return on investment? (i.e. marketing, ads, vending, social media)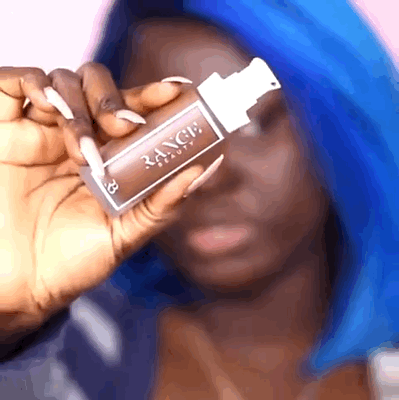 The biggest ROI has absolutely been from influencer marketing, non-sponsored features. When influencers or MUAs believe in what you have and want to post about it based on that, it really hits home with turning their viewers/supporters into our new customers/supporters.
Do you have a mentor? If so, who? 
I don't have a traditional mentor. I've been fortunate to connect one-on-one with the most amazing women who are business owners like Melissa Butler of The Lip Bar and Beatrice Feliu-Espada of The Honey Pot Co, who have dropped the realest knowledge and gems I've ever heard about being in this business. I also have a spectacular village of business women around me like Noor Farooq of Skin Glass by Noor Face and Raven Nichole of Legendary Rootz. We teach each other things, speak on resources, and go hard in supporting each other.
Biggest lesson you've learned in business? 
The biggest lesson I've learned is just staying true to yourself and this God-given purpose. You can't solely be in this for the money or you won't last long. The belief and faith I have in what I'm doing is what's most important at the end of the day and will keep things going.
Anything else you would like for people to know, or take away from your entrepreneurial story? 
I'm just so happy and proud to be here! It's a true roller coaster ride but it's my baby and I love it. I hope anyone who reads this who is doubting starting their company, knows to just go for it now!
For more of Alicia and RANGE Beauty, follow her on social: Instagram & Twitter.