---
If 2020 was a food, it would be potato salad. With raisins.
No shade to people who f*ck with potato salad heavy but it's only April and it's safe to say that this has been a long ass year. Over the course of a few weeks, our country has transformed entirely and we have no idea how long this crisis will last.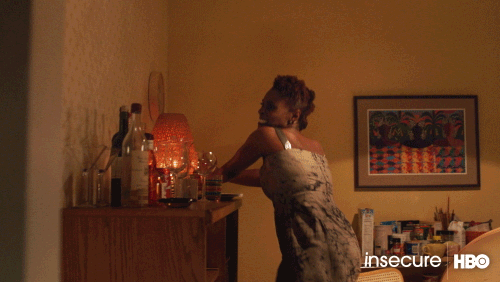 i.pinimg.com
These days, it feels good as hell to have something to look forward to and after a two-year hiatus, our good sis Issa Rae has finally pulled up with 10 new episodes of Insecure that will keep us distracted from the chaos in the best way.

It's been 29 long months since our besties in our head blessed our television screens and after taking some time to get their creativity (and their bank accounts) all the way in alignment, on April 12, Issa and her crew are returning to a living room near you, proving that every self-quarantine has a silver lining.
In a recent interview with Teen Vogue, Issa explained that with a revamped team of writers and a newfound sense of urgency to give fans a reason to smile, she's lit AF about the premiere of Season 4. She explained:
"With 'Insecure' and other shows, people are looking for an escape and they get to go into this world where a pandemic doesn't exist and laugh and be immersed in somebody else's stuff."
Although last season may have taken the characters (and our emotions) on one helluva rollercoaster, Issa says that we can rest assured that this season will feature even more twists and turns.
"I love this season so much. Season three we always knew was the building season. In the [writer's room], we were always like, 'Ooh, season four going to be lit!' [This season is] just about asking the question: Are people in your life for a reason or a season?"
With less than a week left until the premiere, we have our popcorn and wine ret to go but I've had a lot of time to think over the past two years, and after rewatching Season 3, I realize that there are some serious questions that need answers in the new season.
For example...
Are Issa And Molly Growing Apart?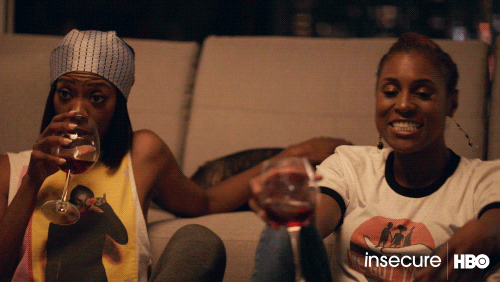 Since Season One, we've seen see Issa Dee and Molly go through the same drama that all besties go through. But is it me, or does it seem like their disagreements hit a lil different in the last season *insert eyes emoji*?
With Molly in a new relationship and Issa exploring new career opportunities, is it possible that this dynamic duo will be doing some social distancing of their own in the new season?
Will Kelli and Tiffany Rekindle Their Friendship?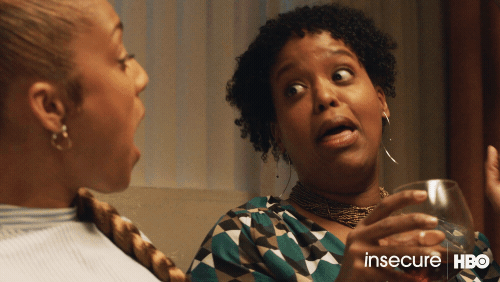 Speaking of growing apart, tension was high AF between Kelli and Tiffany last season and I'm anxious to see how motherhood has an effect on their already rocky relationship.
Does Issa Give Nathan Another Shot?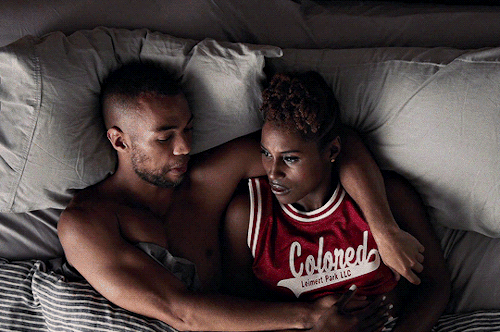 Being ghosted is grounds to square up if you ask me. While I don't condone domestic violence in any way, it's safe to say that we all wanted someone to knock Nathan's block off at the end of last season. We were rooting for you!
In previous interviews, Issa revealed that she'll be playing the field with a few suitors, we're curious AF to know if Nathan is one of them.
Does Lawrence Actually Have… A Girlfriend?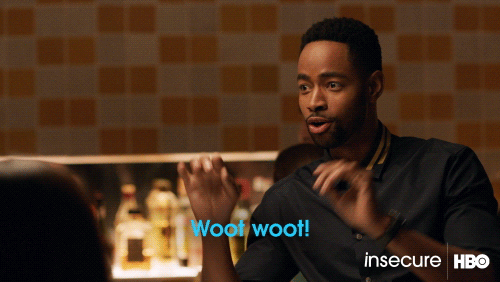 And… it's Issa's friend?
I can't lie. Part of me kind of wanted to see Lawrence and Issa try to work it out one last time, but their breakup is part of what makes the show relatable AF. Relationships end. People move on. Preferably not with someone you know but hey, whatever. I'm here for the tea.
Featured image by Insecure/HBO