For decades, Will and Jada Pinkett Smith were the epitomai of Black love due to what looked like a successful marriage, a beautiful family, and their constant support of one another. Social media was filled with #couplegoals memes of the actors and even J. Cole said he wanted "that Jada and that Will love" in his song "No Role Modelz."
---
But like most celebrity couples, they were plagued with rumors like having an open marriage. However, over the last few years, the public perception of their marriage changed. The couple individually became more vocal about their relationship thanks to Jada's popular Facebook Watch series Red Table Talk and Will's self-titled memoir and the once pedestal that fans put them on was knocked from under their feet and they began to face back-to-back criticism.
The first shocking moment was when Jada admitted she had an "entanglement" with singer August Alsina after he revealed their relationship in an interview with Angela Yee. Jada continued to face backlash for other comments she said about her and Will's relationship on her show. And then it was Will's turn. The King Richard star's memoir made several revelations about his and Jada's relationship that many fans were becoming exhausted by them and there was even a petition started to stop the couple from sharing so many intimate details about their lives.
The #couplegoals memes quickly became jokes about their relationship. However, the couple still received support from others who applauded them for their authenticity. No relationship is perfect and after 25 years of marriage, it should be no surprise that they have dealt with a lot of ups and downs.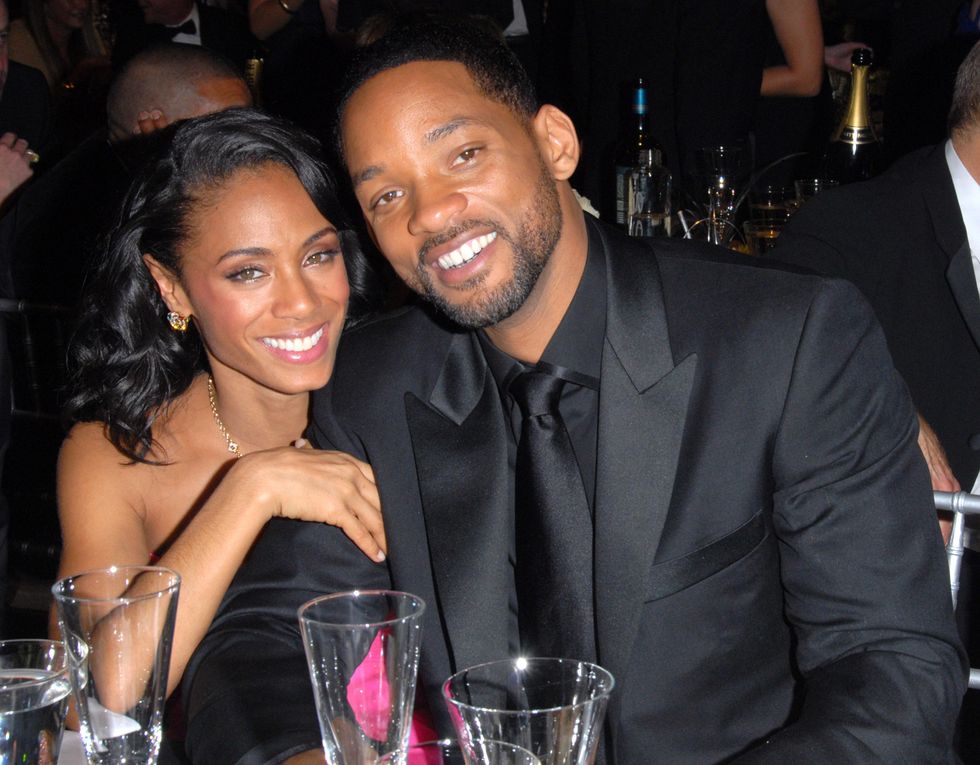 Ron Wolfson/WireImage via Getty Images
But one takeaway from their nontraditional marriage is that they each allow the other person to have the freedom to be and do what they want. They also love each other no matter what, giving a new meaning to the viral clip "I'mma stick beside him/her."
Here's everything Will and Jada said about their marriage.
In an interview with Gayle King for 'CBS This Morning,' Will dismissed the notion that there was infidelity in their marriage. 
"There's never been infidelity in our marriage. Never. Jada and I talk about everything, and we have never surprised one another with anything ever," he clarified to Gayle.
Jada dispelled rumors about having an open marriage.
"Should we be married to individuals who can not be responsible for themselves and their families within their freedom? Should we be in relationships with individuals who we can not entrust to their own values, integrity, and LOVE...for us??? Here is how I will change my statement...Will and I BOTH can do WHATEVER we want because we TRUST each other to do so. This does NOT mean we have an open relationship...this means we have a GROWN one."
The "Fresh Prince" opened up about their unconventional marriage and unconditional love for one another in an interview with GQ. 
"The pursuit of truth is the only way to be happy in this lifetime. And we sort of came to the agreement that authenticity was the release from the shackles of fame and public scrutiny."
"Jada never believed in conventional marriage. Jada had family members that had an unconventional relationship. So she grew up in a way that was very different than how I grew up. There were significant endless discussions about what is relational perfection? What is the perfect way to interact as a couple? And for the large part of our relationship, monogamy was what we chose, not thinking of monogamy as the only relational perfection."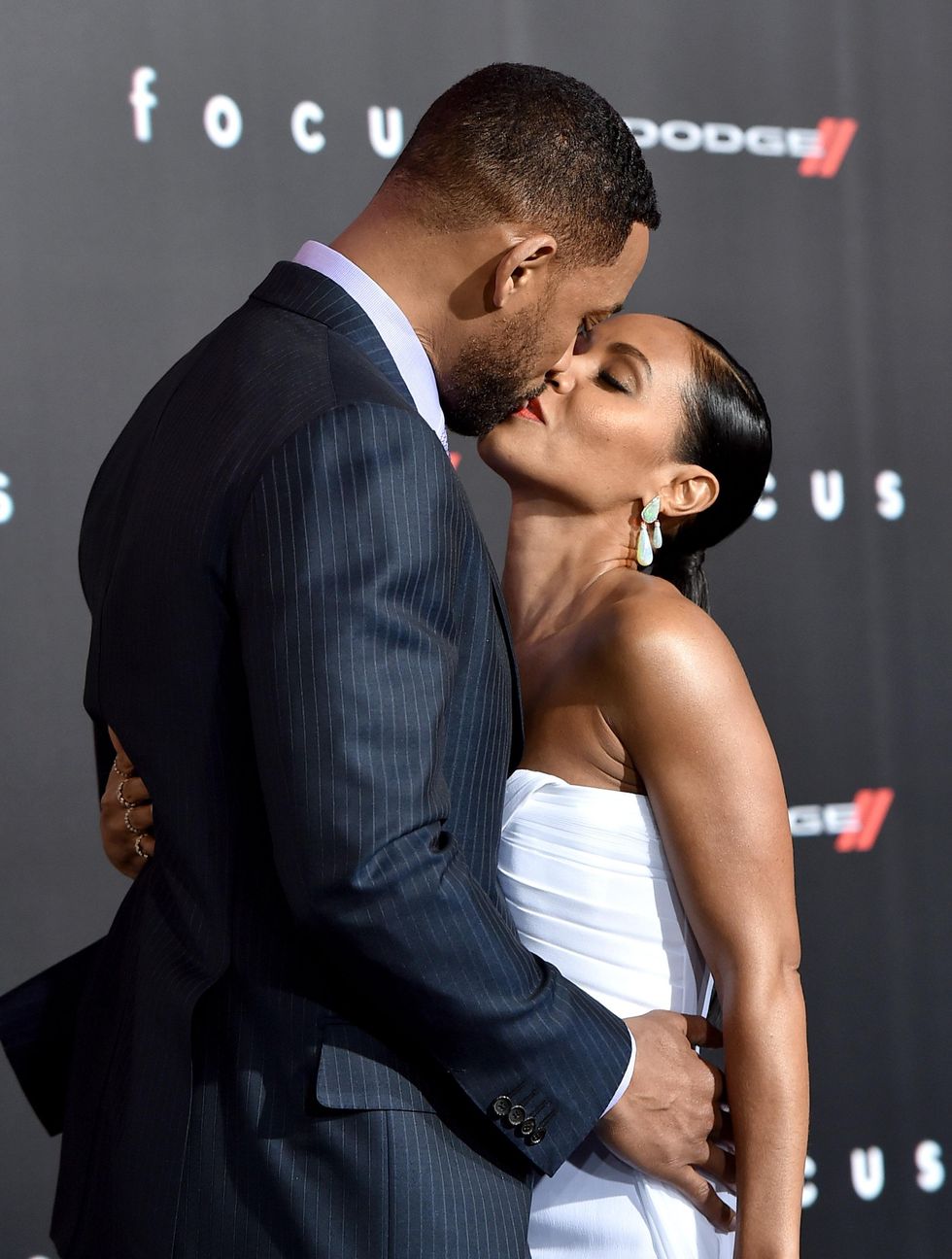 Kevin Winter/Getty Images
"We have given each other trust and freedom, with the belief that everybody has to find their own way. And marriage for us can't be a prison. And I don't suggest our road for anybody. I don't suggest this road for anybody. But the experiences that the freedoms that we've given one another and the unconditional support, to me, is the highest definition of love," he said via GQ.
Jada also spoke of not wanting a conventional marriage.
"I knew that I was not built for conventional marriage. Even the word 'wife': it's a golden cage, swallow the key. Even before I was married, I was like, 'That'll kill me.' And it damn near did!"
"Will is my life partner and I could not ask for a better one. I adore him, I never want people to think it was Will I didn't want to marry," she told the outlet. "But I can assure you that some of the most powerful women in the world feel caged and tied, because of the sacrifices they have to make to be in that position. So I wanted to talk about how we really feel about marriage." via The Guardian.
In an interview with Oprah, Will discussed the importance of him and Jada finding happiness on their own.
"People only think of things in terms of sex… But the goal [of our marriage] is not a sexual goal. It's spiritual. We are going to love each other no matter what."
"To this day, if we start talking, it's four hours. It's four hours if we exchange a sentence. It's the center of why we've been able to sustain and, you know, and why we're still together, not choking the life out of each other. It's like the ability to work through issues. I've just never met another person that I connect with in conversation more blissfully and productively than Jada."
"We never actually like officially separated. Right? What happened was that we realized that it was a fantasy illusion that we could make each other happy. And we agreed that she had to make herself happy and I had to make myself happy. And then we were gonna present ourselves back to the relationship already happy. Versus demanding the other person fill our empty cup."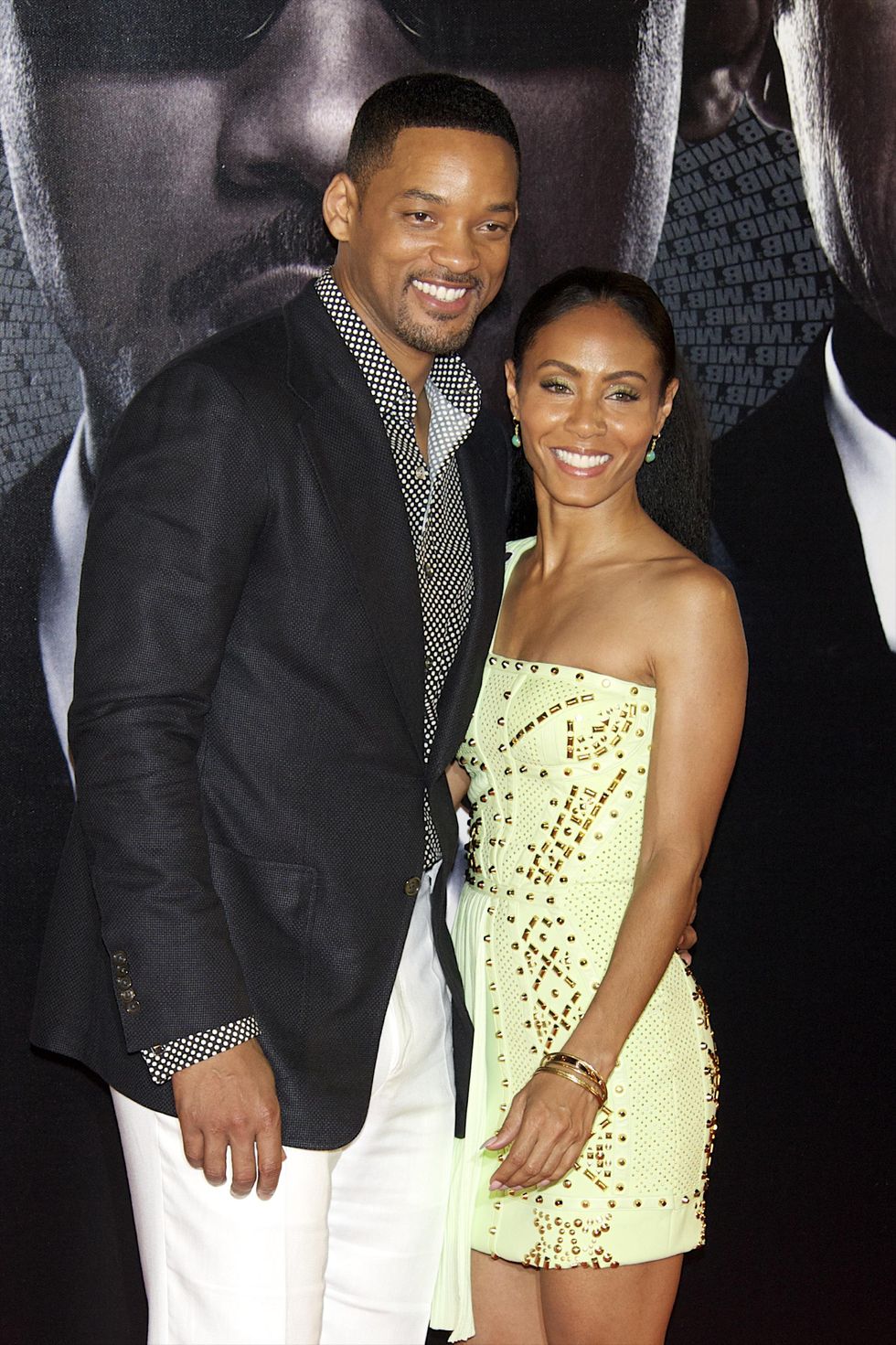 Carlos Alvarez/Getty Images
"The problem is that when you come [broken] like that, the cup actually has a hole in the bottom. So you pour all your good love in there and it goes out onto the floor… You got two broken people and that's what we're doing. We just decided that you have to figure out how to be happy, you know? And it was a little bit more contentious from my side. I was like, 'You know what, you go figure it out. You go figure out if you can be happy and just prove to me it's even possible.' I'ma do me and you do you."
"The simple idea [of loving in freedom] is, you love in freedom with everybody except your partner, right? Your kids are gonna go off to college and you're going to wait for them to come back and they might not be able to come back this Christmas, and you know, you let them go. Your friends–there's a certain fluidity in your interactions, right? It's…it's friendship versus marital prison." via The Oprah Conversation on AppleTV+.
Jada talked about needing freedom in her marriage to Will.
"I just felt like, I needed more freedom. And freedom in the sense of like … the public wants you to be a certain way, your family needs you in a certain way, your partner needs you to be something. And for me, that just was never … I'm really a free spirit at heart, I really am. And I always have been. And I just felt like my life had got constricted into this little box and it was strangling me, basically." viaEntertainment Tonight.
Jada further explained her views on open marriage and why she and I Will aren't in one.
"Open marriage? Let me first say this, there are far more important things to talk about in regards to what is happening in the world than whether I have an open marriage or not. I am addressing this issue because a very important subject has been born from discussions about my statement that may be worthy of addressing."
"The statement I made in regard to, 'Will can do whatever he wants,' has illuminated the need to discuss the relationship between trust and love and how they co-exist. Do we believe loving someone means owning them? Do we believe that ownership is the reason someone should 'behave'? Do we believe that all the expectations, conditions, and underlying threats of "you better act right or else" keep one honest and true? Do we believe that we can have meaningful relationships with people who have not defined nor live by the integrity of his or her higher self? What of unconditional love? Or does love look like, feel like, and operate as enslavement? Do we believe that the more control we put on someone the safer we are? What of TRUST and LOVE?"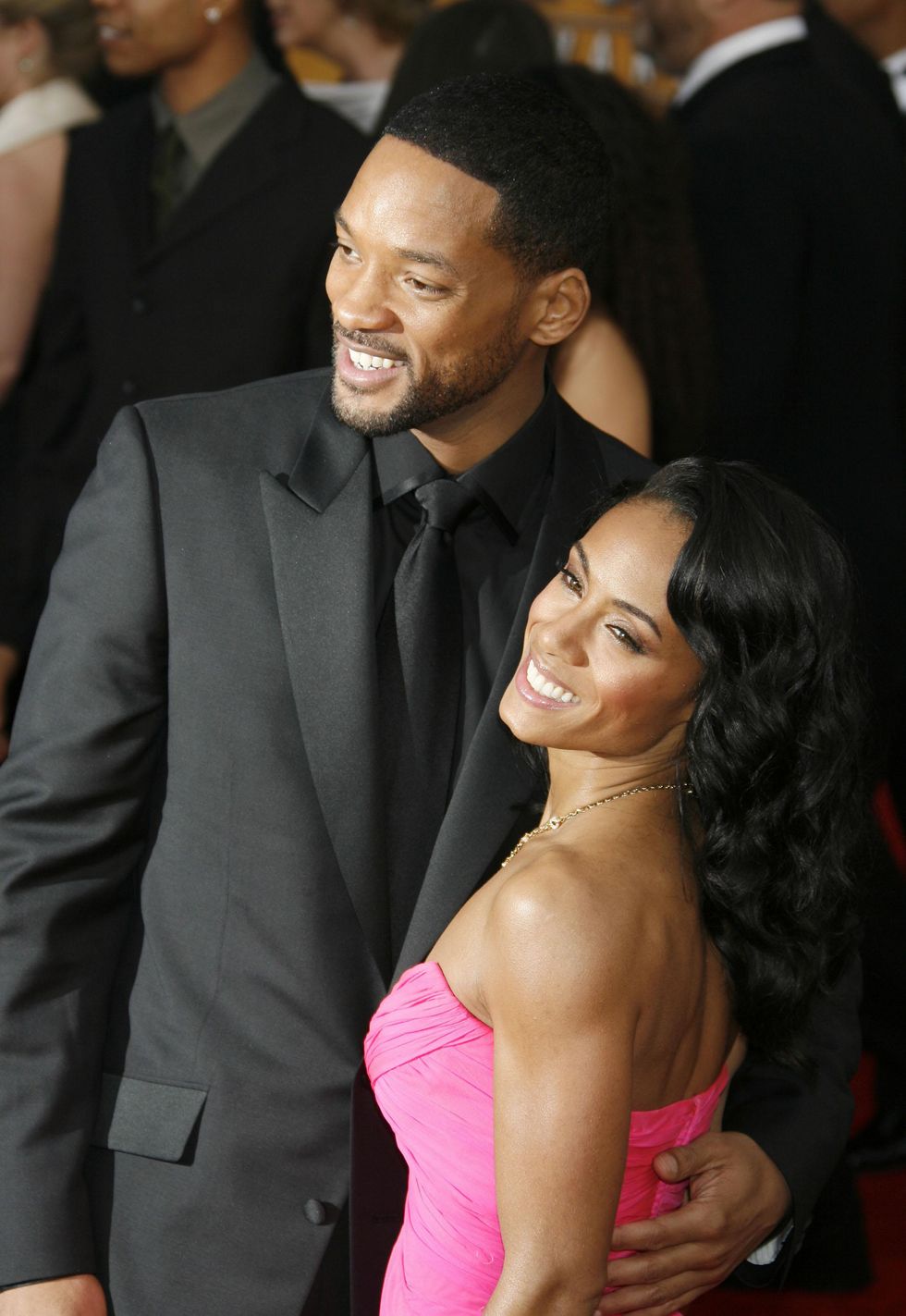 Jeffrey Mayer/WireImage via Getty Images
"Should we be married to individuals who can not be responsible for themselves and their families within their freedom? Should we be in relationships with individuals who we can not entrust to their own values, integrity, and LOVE…for us???Here is how I will change my statement…Will and I BOTH can do WHATEVER we want because we TRUST each other to do so. This does NOT mean we have an open relationship…this means we have a GROWN one." via Facebook April 2013
Will's memoir gave insight into the time they were separated.
"Our time apart had helped us both to discover the power of loving in freedom. We are simultaneously one hundred percent bound together, and one hundred percent free. We agreed that we are both imperfect people, doing our best to figure out how to be in this world joyfully."
Jada opened up about trust in their relationship.
"You gotta trust who you're with, and at the end of the day, I'm not here to be anybody's watcher. I'm not his watcher. He's a grown man. I trust that the man that Will is is a man of integrity. HE's got all the freedom in the world, and as long as Will can look at himself in the mirror and be OK, I'm good." via The Howard Stern Show.
Will explained why he and Jada don't consider themselves married anymore.
"We don't even say we're married anymore. We refer to ourselves as 'life partners,' where you get into that space where you realize you are literally with somebody for the rest of your life. There's no deal breakers. There's nothing she could do—ever—nothing that would break our relationship. She has my support till death, and it feels so good to get to that space." via Rap Radar's podcast
Jada spoke on rumors surrounding their marriage.
"I've heard all the things—their marriage is not real, he's gay, she's gay, they swing. But at the end of the day, people have to believe what they have to believe. I'll tell you what, it's too hard to be in a pretend marriage. Life's too short for that one." via Atlanta's Q100 radio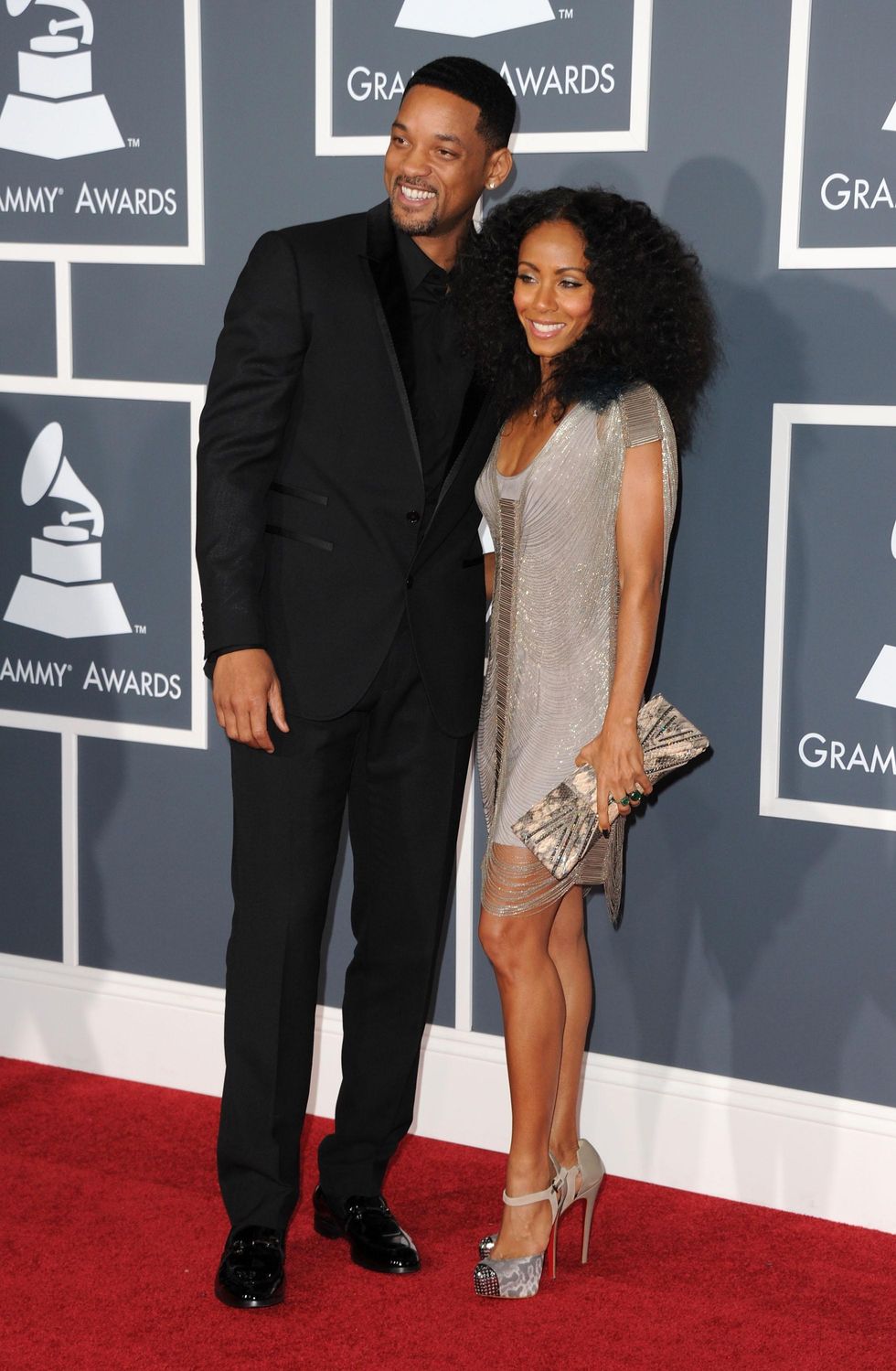 Jason Merritt/Getty Images
Will spoke on the fake concept of marriage.
"I remember the day I retired. I literally said to Jada 'That's it. I retire. I retire from trying to make you happy. I need you to go make yourself happy and just prove to me that it's even possible.'"
"We cracked the hell up. We started talking about [how] we came into this fake romantic concept that somehow when we got married that we would become one. And, what we realized is that we were two completely separate people on two completely separate individual journeys and that we were choosing to walk our separate journeys together. But her happiness was her responsibility and my happiness was my responsibility." via Instagram.
Jada believed she would never get married.
"I never thought about being married or having a family. I didn't know anything about that because I came from a single mom so I always thought I'd be a single mom and have a career. Then I found this beautiful man, Will. I got married to him and I got my bonus son Trey and then I got Jaden and I got Willow and I was able to create, for myself, something I never had—which means family." via Vh1's Dear Mama Event
Both Will and Jada explained their views on monogamy.
Will: "Our perspective is, you don't avoid what's natural and you're going to be attracted to people. And if it came down to it, then one would say to the other: 'Look, I need to have sex with somebody. Now, I'm not going to if you don't approve of it.'… In our marriage vows, we didn't say 'forsaking all others.' We said, 'you will never hear I did something afterwards.' Because if that happens the relationship is destroyed." via U.K. magazine Reveal, July 2008
Jada: "We always have people that we're attracted to that we talk about. That don't stop just because you're married. Somebody's always gonna catch your eye. That's real. Somebody's gonna always be prettier than me, and somebody's always gonna be more in awe of him than me, and he gonna be like *in Will's voice* 'yo, she really like me' (laughter), but as far as somebody being right for us… is there somebody right for a nice night? Maybe. But somebody that can sustain our life and sustain what we've built together, absolutely not!" via WJLB Morning Show, June 2010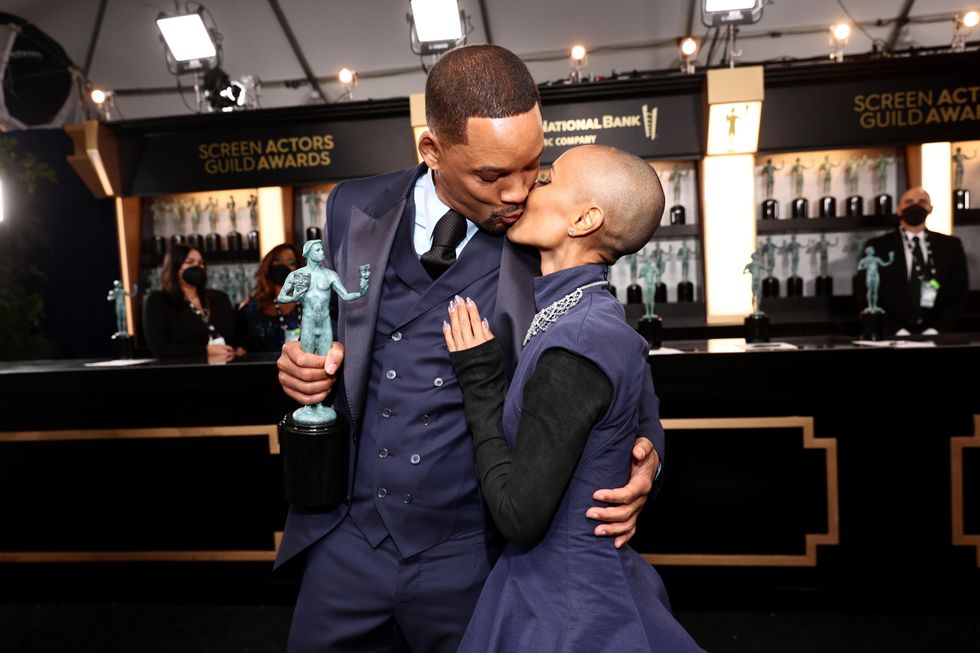 Emma McIntyre/Getty Images for WarnerMedia
Jada called Will her best friend.
"He's been by my side through some of the most difficult parts of my life. And so that's something you can never take away. A lot of other things, you never know, other things might change...but one thing is for sure: I love him deeply and he is my best friend." viaHuffPost Live
Featured image by Frazer Harrison/WireImage via Getty Images