---
This article is in partnership with Netflix.
Knowing what you will and will not tolerate in a relationship is essential to securing your sanity. And although this is big facts, Stephen Bishop, the star of Netflix's hit psychological thriller, Fatal Affair begs to differ. In the film, the 49-year-old retired baseball player turned actor portrays Marcus Warren, husband to Nia Long's unfaithful protaganist, Ellie Warren.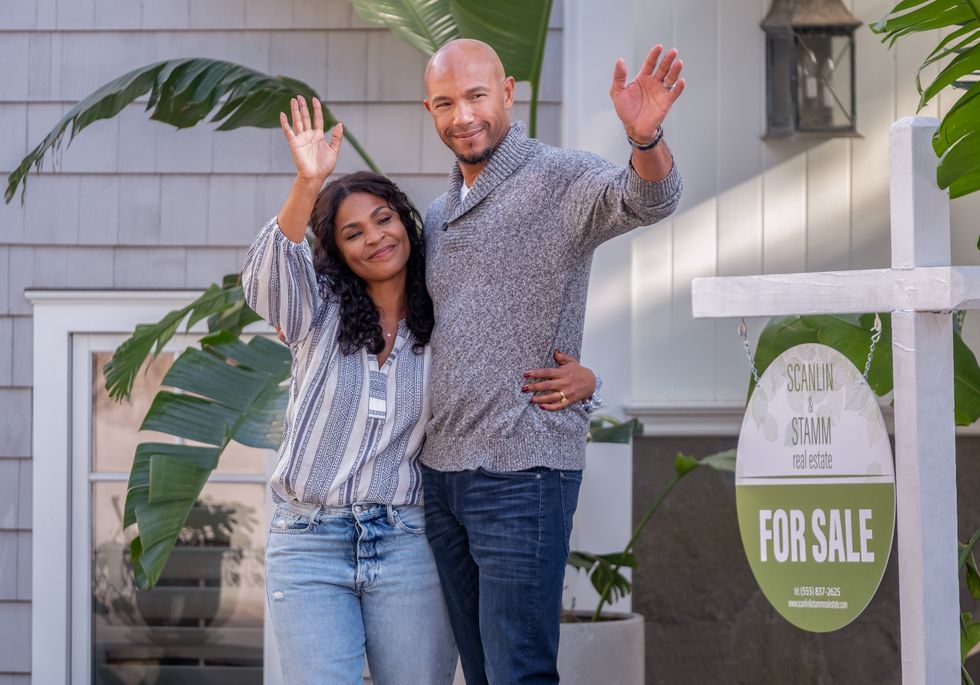 BETH DUBBER/NETFLIX
However, just like with Ellie, Marcus and David (Omar Epps) in the film, Stephen says when it comes to being in a committed relationship, the concept of deal-breakers is not that simple.

In an exclusive interview for xoNecole's recurring Instagram Live series, xoMan Live, Stephen opened up about how being in a six-year relationship with the mother of his two children has changed his perspective (or lack thereof) on deal-breakers in relationships, and according to him, everything changes when kids are involved:
Stephen Bishop Talks Relationship Deal Breakers & Obsessionwww.youtube.com
"I don't even really think about that kind of stuff. I guess you would say cheating, but let's say somebody...I'm in a six-year relationship now and something happened like David and Ellie [in the film], I'm not gonna immediately say, 'That's it, I'm out!' We got a lot invested here, so it might be something worth trying to salvage."
Stephen, who shares two children with his long-time girlfriend Jesiree Dizon, explained that although in the early stages, it's important to look out for red flags, when you've invested enough time and energy into a relationship, it's important to nurture the bond you've created, even in times of anger or disappointment.
"I can't really imagine a deal-breaker, one-time thing right now. Like I said, it's so much invested, I would want to be with my daughter. I want to be in these children's lives, I want to be with my son, and I want to be there. You put up with a lot of things that, if you were single or didn't have children that you might not, but those aren't deal-breakers. Those are adult things that you have to be mature enough to work by or work out and get on with it."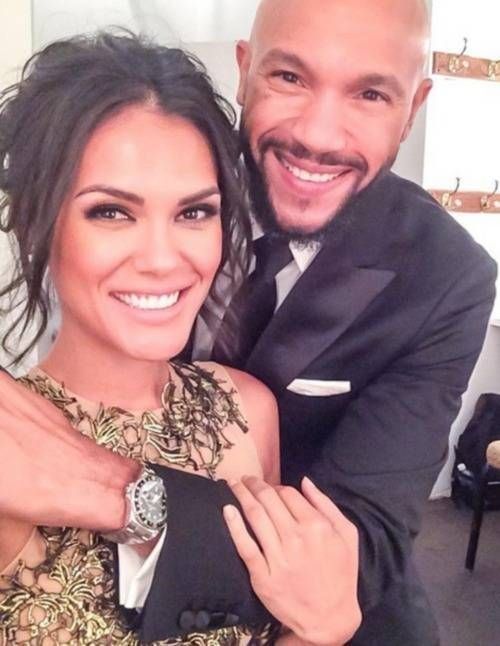 Instagram
While tolerance is a much-needed trait when it comes to building a life with someone, tolerating a toxic relationship is never OK. In the interview, Stephen suggested that relationships don't just spoil suddenly, they expire over time, and like most things with an expiration date, are impossible to salvage.

"There's just so much you invested, it would take more of an evolution of the relationship to go bad. It would have to be a bad evolution for me to really say, 'OK, this is it.'"
To watch Stephen's full interview, click here!
Fatal Affair is now streaming on Netflix.
Featured image by BETH DUBBER/NETFLIX.