---
Face it, we've all been there, ladies.
I, too, can admit to indulging in what looked good rather than what was good for me. I, too, have fallen so hard for a man that I bumped my head and lost all of my common sense. As much as we hate to see it, good d*ck will have you out here making some bad decisions and I am not ashamed to tell you that I, too, have been d*ckmatized my good sis; and although the d*cknosis struggle may be real, P-Valley actor Thomas Q. Jones wants you to know that there is a cure.
In a recent xoMan Live interview with Dana Blair, the xoMan gave his take on the trials and tribulations of dating in the digital age and spilled the tea on why having sex too soon in a relationship can be a recipe for disaster. He explained:
"The thing with a sexual situation is that you might create some false energy. So if you know you're not feeling somebody, and you have sex with them anyway, even if you told them what it is, you could still create some false energy that leads to disconnection and confusion. I've learned over my lifetime… if I realize that's not what it is, to just move on, respectfully."
All is fair in love and war, but when it comes to dating and sex, the rules don't exactly apply. The 42-year-old bachelor explained that because he's learned the value of healthy communication and speaking his partner's love language, he now knows that he has to approach dating much differently than he did in previous situationships. The actor continued:
"You have to be fair to someone, because the most valuable thing you can give is your time. It's the most valuable thing, and I know that is what a lot of women that I've dealt with, and that I talk to, want is time because when you give them time it means you care. It means that you value their presence and if you can't give that, and you knowingly get into something, then that's your fault."
The former NFL All-Pro Running Back, who has been single for a total of six years, told xoNecole that although his parent's 50-year marriage has set an exemplary example of what love should look like, he's in no rush to find it.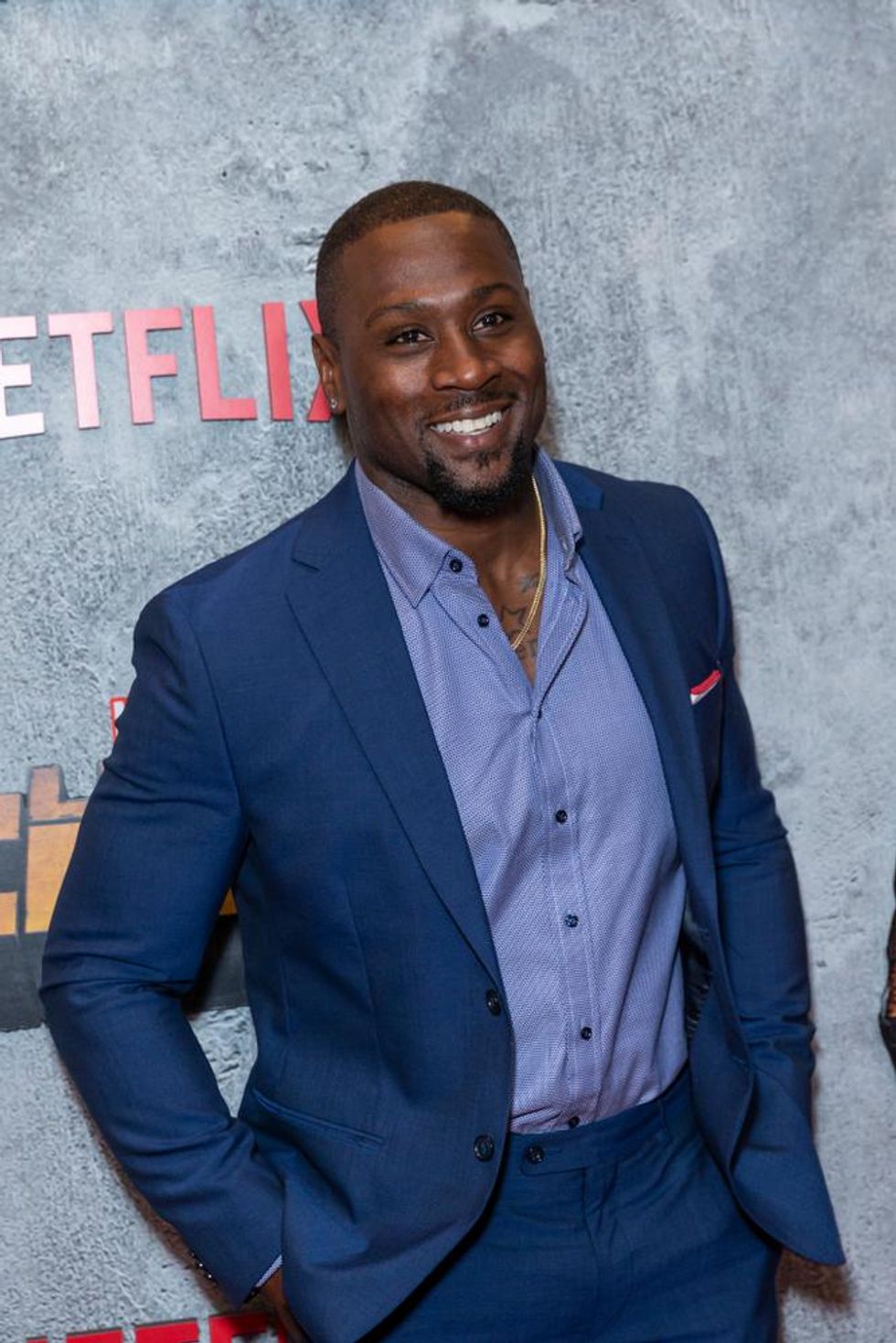 lev radin / Shutterstock.com
"My mom and dad have been together almost 50 years, so that's what I saw growing up. That's what I assumed would be my situation at this point and so that's what I strived for. I had a girlfriend in college. Then I had a girlfriend my second year in the NFL. Every couple of years I had a girlfriend and in my mind it was 'this is the one,' this is the one.' What I did realize when I retired is that I didn't really have a chance to know me and figure myself out and not follow this path that I had seen my parents follow. At the end of the day, you've got to be happy in self. I think a lot of people put pressure on themselves based on their environment, their experiences or what they see other people doing.
"I realized that I still need to figure out exactly what I want and in the meantime, focus on a new craft that's helping me grow and evolve as a person, which is acting. I think that anything could happen, you never know, but I do think that if you're not ready for that, then you don't need to waste somebody else's time."
To watch this xoMan's full interview, click here!
Featured image by lev radin / Shutterstock.com