For one of music's most well-known power couples, preserving culture through the arts has not only been an enjoyable hobby, but has become a charitable cause and way to give back to the art community that they love so much.

---
Founded by Kasseem "Swizz Beatz" Dean and Alicia Keys-Dean, The Dean Collection is a contemporary, family art collection focused on the support of living artists. The collection features art from established and up-and-coming artists alike, and has also recently launched an initiative called 20 St(art)ups, which will provide 20 undiscovered artists $5,000 to create and throw their own art shows in which 100% of the proceeds will remain in the artists' pockets. Swizz detailed:
"The collection started not just because we're art lovers but also because there's not enough people of color collecting artists' of color. We don't own enough of our culture. So we want to lead the pack in owning our own culture and owning our own narrative instead of waiting for someone who's not part of the culture to tell our story for us."
It is no wonder that the couple is heavily inspired by the art they admire and collect. So much so that their recent cover shoot with Cultured Mag was directly inspired by Gordon Parks--the groundbreaking documentary photographer, filmmaker, musician, and activist.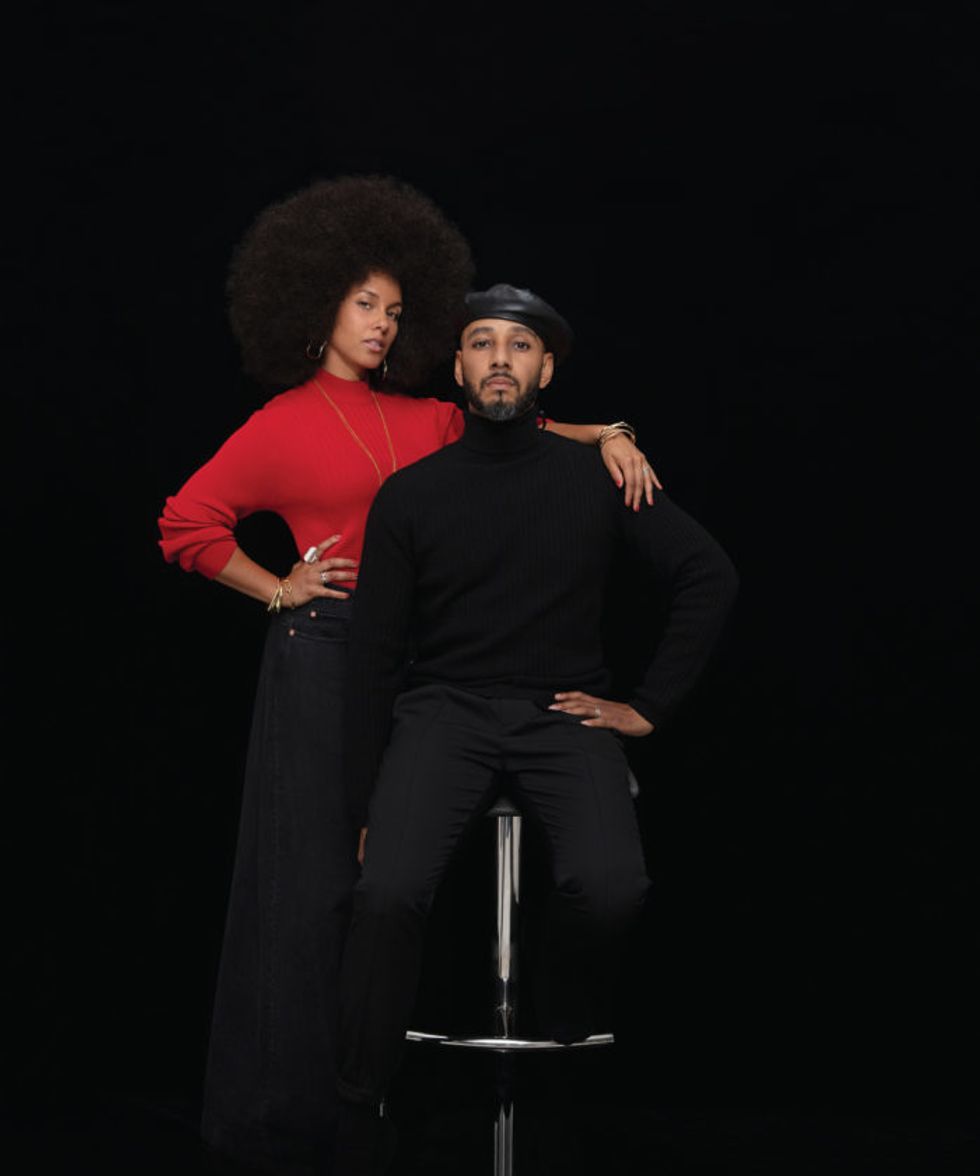 JAMEL SHABAZZ/CULTURED
The couple has been friends and co-chairs of the Gordon Parks Foundation for over six years now, and the cover shot is a direct interpretation of a Gordon Parks' portrait and photographed by Jamel Shabazz, a world-renowned documentary and fashion photographer in his own right. Parks' portrait of Kathleen Cleaver and her former husband the late Eldridge Cleaver was created in 1970, when both were leaders in the Black Panther Party.
There's no doubt you've heard the old saying, "You don't know where you are going until you know where you've been." And while some of us may have only known our history through the lens of the American educational system, we are increasingly presented with new opportunities to not only explore our pasts and examine its truths and facts, we also have the unprecedented ability to understand these moments through avenues outside of our textbooks.
While art often imitates life, through photography, moments are encapsulated and frozen in time. With the advent of social media, we have become an increasingly visual society where it's often difficult to sift through what's real and what's really photoshopped. That is one reason why Alicia and Swizz believe "that photography is the future."
"As we know, most of what people are seeing on social media is not the truth. What you're seeing in Jamel Shabazz is the truth. What you're seeing in Gordon Parks is the truth. What you're seeing in Deana Lawson is the truth. That's why their work is so spectacular to us. It embraces the truth. It embraces the roots. And there's beauty in that."
The pair, who have been married for over seven years, also discuss their lives outside of art, and why communication and the ability to remain calm in vulnerable moments are some of the keys to a successful life that includes public scrutiny, paparazzi, and chaotic work demands.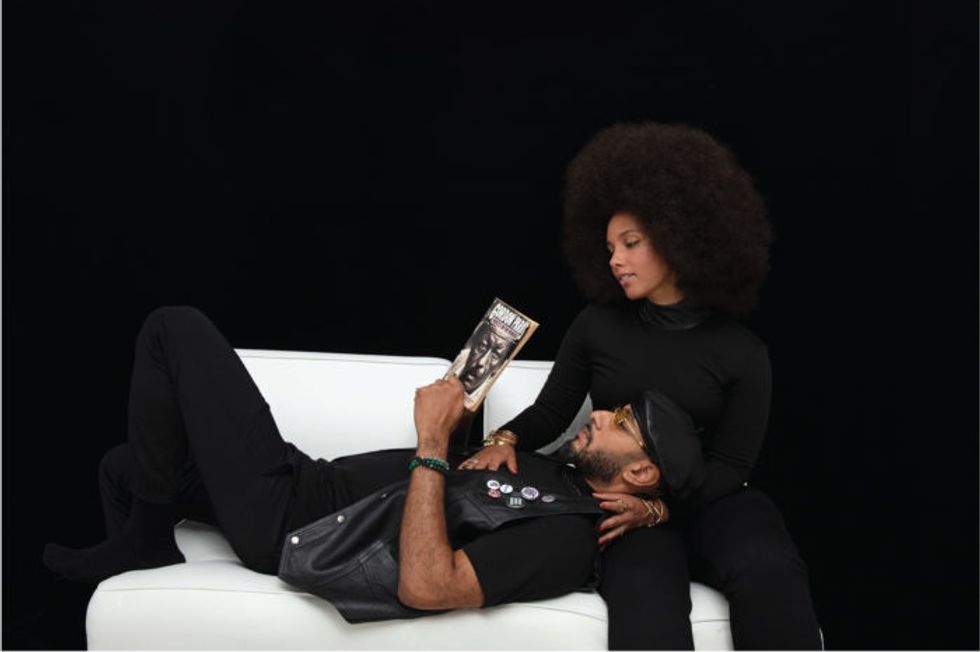 JAMEL SHABAZZ/CULTURED
"We've been married seven years and we don't fight, we don't raise our voices," Swizz says. "It's all about communication."
As additional keys of success, Dean also credits going into the relationship knowing what worked and what didn't work for them in previous relationships, as well as having healthy and established expectations. This allows them to create the dynamic that keeps their relationship strong and makes them blended family goals.
"Where I'm weak, she's strong—and vice versa...We always talk about how we don't own each other. She owns herself, I own myself, but we come together and have this amazing family. We established that early, both coming out of long relationships. We knew what had worked in our past relationships and what hadn't. We came to the table a little knowledgeable for this round."
Alicia agrees by saying, "It's a bit of a challenge sometimes to figure out how to be patient enough to listen and not be so quick to shut down or get defensive, but to pay attention."
To read more of the cover story, head to Cultured and get some art history while you're there, too.
Featured image via Alicia Keys/Instagram