Born between October 23rd and November 21st, Scorpios are Fixed Water signs that will mesmerize you. Their piercing gaze seemingly invites you to come closer while simultaneously sending a shudder of fear down your spine. With Mars being their ancient ruler, these powerhouses can intimidate the most courageous of hearts. Once Pluto came on NASA's radar in the early 1900s, it then became Scorpio's co-ruler. Associated with the underworld, this tiny planet is how this zodiac sign gets its reputation for having a dark side.
---
Given their symbol being the Scorpion, there's definitely some truth to this statement. However, a Scorpio typically won't sting first and usually lash out in a form of defense against anyone that bruises their fragile heart. Although they can be tough as nails, these undercover romantics just want their feelings to be held safely within the gentle, devoted hands of another.

Physiologically, Scorpio is associated with reproductive system, sex organs, and bowels. Associated with the 8th house, they're known for being the best secret-keepers which could be a good or bad thing depending on the context. If you ever get jammed up with one of these loyal Water signs, you won't ever have to worry about them snitching.
These baddies are the epitome of "ride or die" making them fiercely dedicated to their loved ones. You can typically spot a Scorpio in the crowd by the brooding look on their face and the all-black attire they wear as if every single day is a funeral. And essentially it is for this zodiac sign who just so happens to represent death—which, in some societies, is still a taboo topic.
However, this is what the energy of Scorpio is here to awaken within us—a curiosity to explore that which is often viewed as forbidden fruit.
The Scorpio Zodiac Sign: An Overview
As the ruler of the 8th house, Scorpio represents the shadow aspects of ourselves and society. Wherever we find this zodiac sign in our natal chart can often pinpoint the trauma we've experienced. Being a Fixed Water sign, these individuals have a tendency to harbor trapped emotions that desperately need acknowledgment and healing. This zodiac sign is notorious for holding a grudge which can result in physical ailments if they're not mindful fo the emotional debris that needs to be cleared.
Associated with the psyche, Scorpio also represents shadow work as well as therapy which is often a resource that can be utilized during a healing process. As water signs, they tend to be more introverted with a tendency to internalize their emotions. It's important for Scorpio to learn that someone can be just as gentle with them as they generally are with others.
It's a battle for them to put down their guards but once they do, they'll invite you into their world of mystery because deep down they actually want to be known through and through. Their intensity can frighten off some but those special people that dare walk straight into this quiet storm will be pleasantly surprised by the warmth and care that a Scorpio can provide.
Scorpio Best & Worst Personality Traits
Best Scorpio Personality Traits:
Determined
Thorough
Passionate
Intuitive
Worst Scorpio Personality Traits:
Deceptive
Obsessive
Spiteful
Scorpio In Career
Tell a Scorpio they can't do something then watch them commit themselves—blood, sweat, and tears—into proving you wrong; not so much for the purpose of stroking their ego but more so as a confident decree to the Universe that they are capable of accomplishing whatever they put their minds to. It's easy for them to get fixated on a goal, especially if it involves them attaining masses of power and influence.
In a past life, your favorite Scorpio was probably a deranged cult leader but in this lifetime they've returned to right their wrongs. When these competitive, hard workers aren't busy trying to out-perform themselves, you can typically find them working in fields such as psychology and detective work. With the 8th house being associated with the Occult, these spooky babes have a knack for the invisible realm making them powerful healers and psychics.
Scorpio In Love
More than likely, a Scorpio wrote the prototype marriage vows particularly that one line that emphasizes "until death do us part." Once they're in a relationship, they are in it which typically grants them the wherewithal to deal with toxic bullsh*t a lot longer than most—all for the sake of an eternal love. They are literally obsessed with the idea of finding, and possessing, that one special person that just gets all of their weird ways that most people don't have the patience to understand. If you're thinking about partnering up with one of these sultry hotties be prepared to merge your souls-- possibly through some sort of blood binding ritual that will seal your fates together for all of eternity. *inserts evil laugh*
Exaggeration or not, Scorpio aims to go deep (in more ways than one). Commonly known as the freakiest sign of the zodiac, they aim to please but don't mind taking on a more dominating role either. Remember—they're ancient ruler is Mars. During sex, they prefer a rough ride whether they're the ones getting pushed around or the one handing out the lashings while they have you handcuffed to the bed.
There will never be a dull moment in the bedroom with these pleasers.
Although the way into their bedroom is enticing, you must first gain entry into their heart. After experiencing some deep heartache, these cautious lovers tend to be choosy and slow-moving in a connection. It's almost as though they're testing whether you have staying power or not. Once they feel emotionally safe with you, they'll be wide open and ready for you to unlock the coochie chakra. These sensitive, fierce individuals pair well with other Water signs (Cancer, Scorpio, Pisces), Capricorn, and Virgo.
Famous Scorpio Celebrities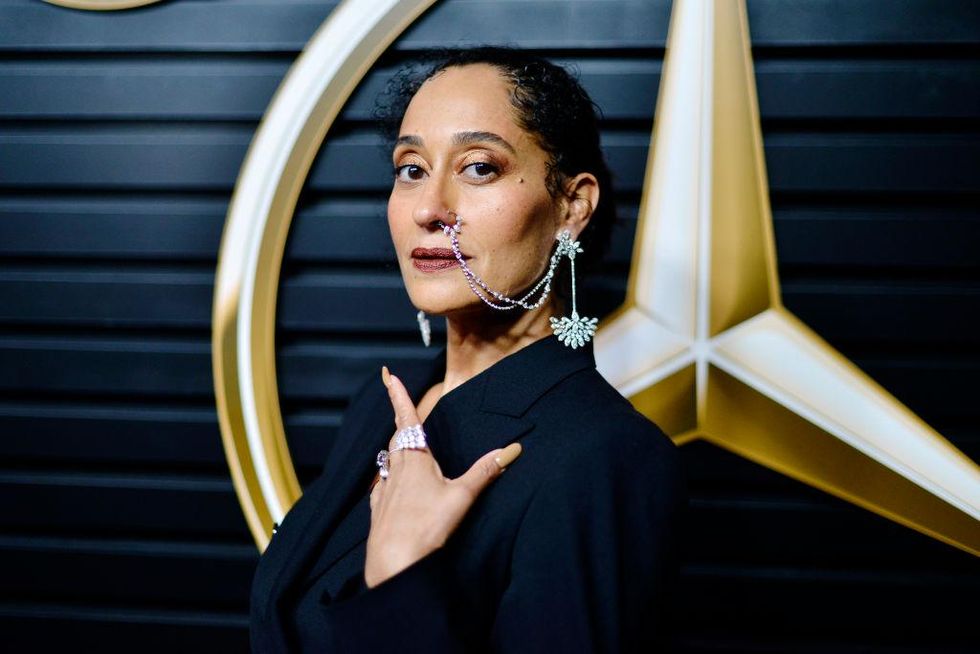 Jerod Harris/Getty Images
Willow Smith
SZA
Tracee Ellis Ross
Future
Drake
Ciara
P. Diddy
Whoopi Goldberg
Gabrielle Union
Featured image by Jerod Harris/Getty Images