Symbolized by "The Virgin", this puritan aspires to serve others in some way. They often give of themselves through non-profit work, public health, and sometimes their unsolicited (but annoyingly accurate) advice. This perceptive zodiac sign shares its planetary ruler with Gemini; however, the energies express themselves in different ways. As an Air sign, Gemini represents the masculine essence while Virgo, an Earth sign, represents the feminine.
---
Even though these zodiac signs express their energies quite differently, you'd be surprised by their similarities—particularly when it comes to how quirky they can be. Born between August 23rd and September 22nd, these Mercurial babies, often misconstrued as being uptight, possess a witty sense of humor that brightens your day.
Associated with the abdomen, intestines, and digestive system, this worrisome zodiac sign has a tendency to suffer from ailments such as ulcers, indigestion, and gas pain if they don't keep their anxious thoughts in check. Mindfulness practices such as meditation and breath work are powerful tools that can help Virgo stay grounded.
You can typically spot this goody-two-shoes in the crowd in one of two ways—pristinely dressed with not a hair out of place or fresh and bare-faced radiating their good health. Stereotypically, this demure zodiac sign doesn't raise a lot of fuss but don't forget that given their ruling planet, these individuals have a way of reminding you that everything isn't so black and white.
The Virgo Zodiac Sign: An Overview
As the zodiac sign associated with physical health, these wellness fanatics have all types of information to share about their extensive vitamin regimen, why alkaline water is the only water you should be drinking, and how to reduce your carbon footprint by driving a f*cking Prius or, better yet, biking to work instead (as if!).
Nonetheless, their recommendations always come from a good place. However, eventually, Virgo comes to learn that as genuine as their intentions are, people don't have to heed their advice. That's the beauty of sovereignty.
Given their more feminine nature, these empathic Earth signs are constantly analyzing and evaluating their surroundings. Due to their keen attention to detail, they often pick apart anything you've said by asking a list of clarifying questions. This may seem a little interrogative at times but what they're really doing is saving themselves, and you, a ton of trouble.
Often labeled as one of the most judgmental signs, these individuals can surprise you with a level of interest and understanding you've never experienced. Ultimately, these pure-hearted individuals just want to make the world a better place—one lost soul at a time.
The Virgo Best & Worst Personality Traits
Best Virgo Personality Traits:
Meticulous
Dutiful
Quirky
Astute
Worst Virgo Personality Traits:
The Virgo In Career
Given their astute nature, these perceptive brainiacs work well within the realm of communications and administrative work. They make amazing consultants due to their inquisitive personality. If you have an idea, run it by a Virgo. They'll be able to see all of the holes in your plan but not for the sake of simply tearing you down.
As a perfectionist, they just want the best for everyone which is why they're able to recognize potential in places and people that others typically overlook.
In addition to these fields, Virgo is a natural healer, making them ideal candidates for working in the medical field—whether traditional or alternative. Due to their mutability, these individuals have the ability to be good at almost anything. Their systematic approach to things enables them to become proficient at whatever they put their hands and minds to.
As intellectual as they are, this mutable zodiac sign is extremely creative as well often giving them a knack for DIY projects and crafts that you'll likely see them selling on their Etsy shop.
The Virgo In Love
In love, there's a lot to unpack when it comes to "The Virgin" of the zodiac. Don't get it twisted though. These individuals are the epitome of "a lady in the streets but a freak in the sheets". Often mislabeled as prudish, Virgo is far from that.
Now, yes, they can be selective (as anybody should be when it comes to relationships and sex) but once they connect with someone that truly sees them for who they are beyond their neatly packaged image, they will completely give of themselves to their lover. Their natural willingness to serve others makes them superior in the bedroom (that is, of course, if they're not consumed by performance anxiety).
Before you're granted the privilege of being sexually intimate with them, you must first put in the work of winning over their approval. As critical as Virgo can be of others, this is merely a reflection of how they are with themselves.
Oftentimes, their own worst enemy, this analytical zodiac sign needs someone doesn't overthink everything. If you want to impress a Virgo, the easiest way to do so is by offering to help them with practical tasks like cleaning up, running errands, and making sure they eat in the midst of their hectic schedule.
In addition to these things, compassion goes very far for them. Their perfectionist tendencies tend to be a mask hiding their insecurities. Yes, be aware of their insecurities, but don't rub them in their face. They're typically aware of their shortcomings and how they want to improve. Given how hard-working they are, a Virgo will not settle for anyone that doesn't pull their weight. Typically, you'd find them as the other half of a successful "power couple".
Consider yourself fortunate if you land a partnership with this driven, brilliant, and caring spirit. To match their drive, Virgo pairs best with other Earth signs (Virgo, Capricorn, Taurus) as well as Scorpio and Cancer.
Famous Virgo Celebrities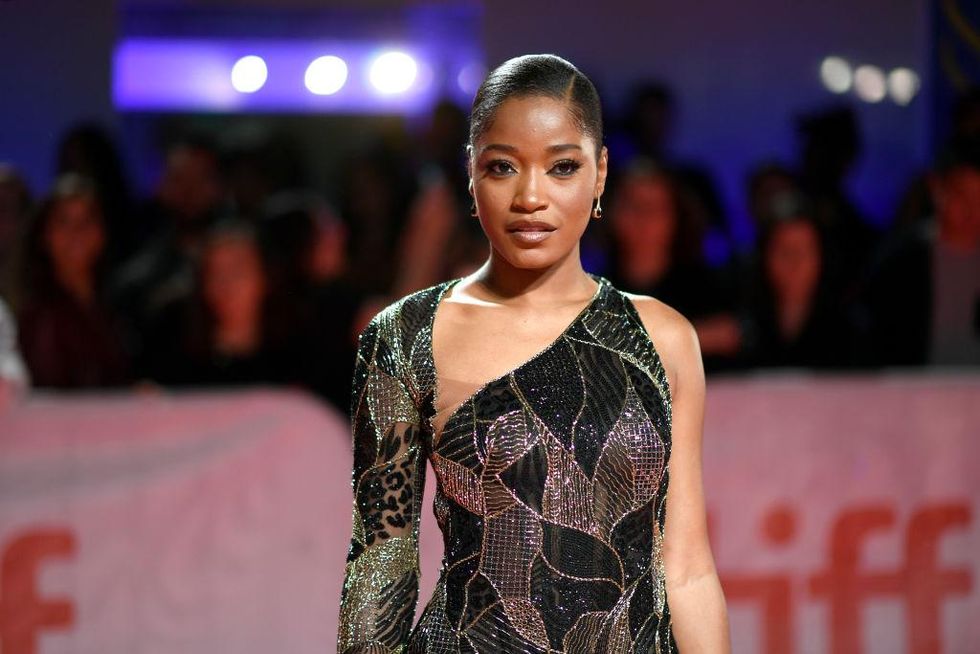 Frazer Harrison/Getty Images
Beyoncé
Idris Elba
Zendaya
Michael Jackson
Taraji P. Henson
Misty Copeland
Tyler Perry
For a more in-depth look into what is in store for your zodiac sign each month, read our monthly horoscopes.
Featured image by Frazer Harrison/Getty Images