"Becoming Mr. & Mrs. Smith" was the title of Red Table Talk's most recent episode. I immediately pressed play on a video that I knew would lend insight that I long anticipated from one of my favorite celebrity couples: Will Smith and Jada Pinkett-Smith. The pair sat alongside co-hosts, Adrienne Banfield-Jones and Willow Smith, to dissect how Will and Jada met, the growth of their relationship, and how they've successfully sustained their 20-year marriage.
---
Gems were shared and feelings were felt — and as I jotted down key takeaways, there was one idea I just couldn't shake: setting expectations.
About midway through the interview, Will recounts a moment that was pivotal in how the pair learned to address each other and approach conflict in their relationship. Will recalls the moment when Jada cussed at him publicly at a party they hosted. Will's then two-year-old son, Trey, was present for the altercation. Will immediately asked to speak with Jada separately to make his expectation known.
"I said Jada, this is the deal. I grew up in a household where I watched my father punch my mother in the face and I will not create a house, a space, an interaction with a person where there is profanity and violence. If you have to talk to me like that, we won't be together. We're not gonna use any profanity in our interactions, we're not gonna raise our voice, we're not going to be violent. Because I can't do it."
In that moment, Will set the standard. He was clear about his expectation and was committed to upholding it.
Will refused to entertain any conversation with Jada that involved profanity or yelling. He was clear in setting that stage and told Jada to "get out" when she scoffed at the idea. He was serious, and if she didn't know before that conversation, it was clear that she knew after.
Watching the pair agree on how serious Will was about the expectation he set triggered me in a way I didn't expect. It made me recall moments where I should have done the same; moments where clear expectations either should have been set and weren't, or where my expectations were not met and I convinced myself to be okay with it.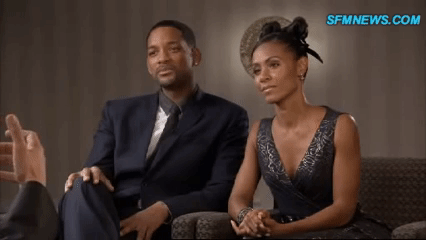 I reflected on my personal relationships and how many of them were built on low expectations and failed accountability. I had a list in my head of what I wanted my relationships to be like, and the behaviors I desired (and expected) from my partner, but I never upheld those expectations. Instead, I diminished the severity of the offense and let it slide until the things I let slide became habits I didn't like. And inevitably, those habits turned to bad arguments and ugly breakups.
Watching this episode of Red Table Talk — admittedly one of my favorite episodes of the series thus far — helped shift not just my thinking about sustaining relationships, but also how I choose to start them. It encouraged me to begin setting clear expectations and standing firmly by them. It taught me to be willing to show someone the door if they're not willing to meet me where I stand. And it reminded me that the relationship I'm meant to have will include honesty, partnership, and standards (emphasis on standards).
Some of us shy away from being direct and stern in our expectations and boundaries, but there should be no confusion in how we, as adults, approach our relationships. Much like Will and Jada, we should set a standard and come to a mutual understanding of what our expectations are, and whether we will walk away or stick it through.
"It was 20 years before we used profanity in any conversation we had. We didn't use profanity in any argument we had, we didn't raise our voices, we took communication courses," they collectively shared, reflecting on how critical this expectation was for the success of their relationship-turned-marriage.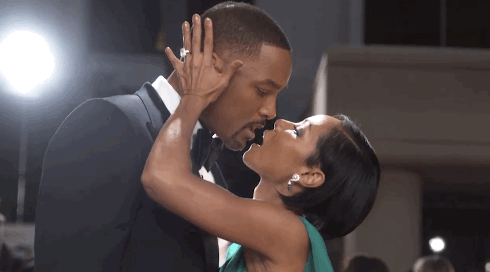 So what's the bottom line?
Stand firm in what you require. Make your needs, desires, and expectations clear from the beginning. Work on finding a partner who will collaborate with you to ensure these important needs are met (and vice versa). And if you two can't commit to doing so, perhaps you shouldn't commit to each other.
Related Stories:
The Reason Jada Pinkett-Smith Never Saw Herself Being Married To Will - Read More

What I Learned From Oprah's Advice About Attracting Your Best Partner - Read More

Changing The Narrative For Women When It Comes To Love And Dating - Read More