Zoe Hunter
Zoe Hunter is the writer, speaker, and creator behind the women empowerment brand DEAR QUEENS. She uses vulnerability, storytelling, and spiritual development to empower women toward healthy decision-making. Stay connected to Zoe's work by visiting DEARQUEENS.com or following her on Twitter @zDEARQUEENS.
I've been saved for about eight years now. I've been going to church with my friends since I was a preteen, but it wasn't until I graduated college that I realized the importance of cultivating a spiritual life and understanding what that meant. On New Year's Eve in 2011, I found and selected my first ever church home, and have been fully committed to growing in Christ ever since. But finding and going to church is merely a fraction of the journey.
Learning to hear from God, being obedient and aligned, and reading (and understanding) The Word were also necessary for this journey I was embarking on.
The latter, surprisingly, was the hardest.
The Bible can be challenging to read. The repetition, the various interpretations, the length — it always seemed intimidating to me. I wanted to know more than the convenient clichés we say to ourselves. I wanted to do more than rely on devotionals. I wanted to actually know The Word. For years, I searched for a solution. I bought various study bibles, tried to use devotionals, and even signed up for bible reading plans and small groups through the church. Nothing helped.
Not until I stumbled upon this Bible plan.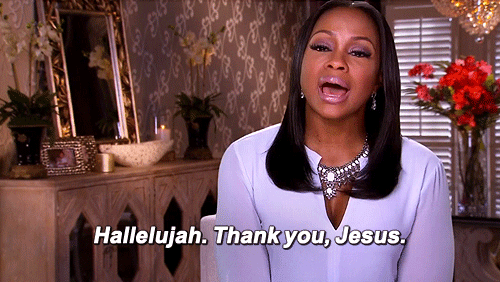 media2.giphy.com
SUNDAY's Bible Study Plan helped me sort through my questions, shaped how I dissected The Word and helped me create a habit of what I spent so much time avoiding.

The plan is split into two books: Old Testament and New Testament. Each one provides context about each book of the Bible — who it was written by, the date, audience, and reason it was written, and key themes. It also provides questions that help guide your reading and understanding. It provides a space (figuratively and literally) for you to find answers in the text, search for answers through your own research, and offer up your own personal thoughts on the reading.
Questions like, "What leadership traits did Moses acquire during his time in the wilderness as a shepherd?" and "What is the 'Day of the Lord' that Joel speaks of?" set a good foundation for deepening my understanding of the passage.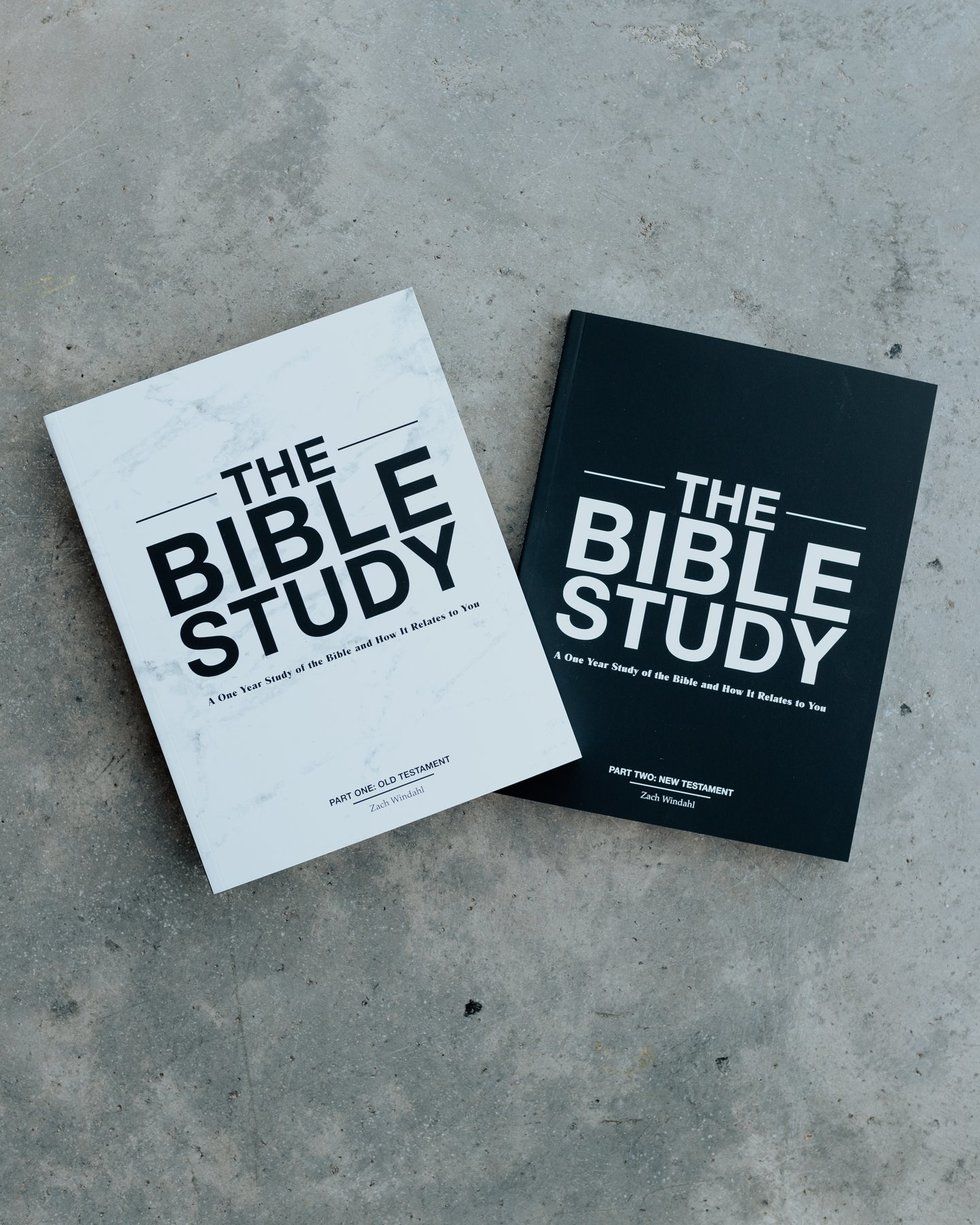 https://www.thebrandsunday.com/
Questions like, "What does the story show you about the importance of obedience?" and "What personal applications can you pull out of your study of Deuteronomy?" encouraged me to think of ways that the text shows up in my everyday life — and if it doesn't, how can I apply it in a way that does so.

This format allowed me to treat the reading almost like a textbook, in that I could read the book first (or smaller sections of each book), and answer the questions later, to ensure I retained the main themes. And it provided me with reflection questions that allowed me to think deeper and apply The Word to my life.

SUNDAY's Bible Study Plan is equal parts educational and engaging. It made me want to continue pursuing The Word. Each night, I went to bed with a few unanswered questions, and every day I woke up ready to answer them. I thirsted for more clarity and more knowledge. I even found myself asking additional questions and pursuing the answers. My thirst for Bible exploration heightened tremendously, and I have this study plan to thank for it.
I finally found something that helps me understand The Word, and with its help, I plan to read The Bible from cover-to-cover. So, if reading The Bible is one of your new year's resolutions, try this bible study plan and see how it helps!

xoNecole is always looking for new voices and empowering stories to add to our platform. If you have an interesting story or personal essay that you'd love to share, we'd love to hear from you. Contact us at submissions@xonecole.com.
Did you know that xoNecole has a podcast? Subscribe on Apple Podcasts or Spotify to join us for weekly convos over cocktails (without the early morning hangover.)
Featured image by Shutterstock.

It took me quite a while to figure out why the block button was my best friend: I hated conflict. Difficult conversations made me uncomfortable, so I tried my best to avoid them. Even if that meant blocking people and leaving them for dead. It wasn't right, but it was how I coped and it left me wondering how many relationships could've been saved through effective conflict resolution.
That thought alone made me want to be better, if not for others, then certainly for myself. So, instead of running—and blocking—I committed to facing things head-on. It was rocky at first; I took things personally, was wildly defensive, and kept stumbling back to my old ways.
But the more I kept at it—confronting issues and actively listening to others—the more I realized that conflict is normal. In fact, it can be healthy. What makes it effective and most meaningful is how we handle it. Dealing with conflict in the following ways has helped my relationships flourish and has taught me about myself.
1

.

Understand What The Real Issue Is.
Have you ever been (what seems to be) irrationally mad about a minor offense? Are you ever confused about why you're so sad or upset about something your friend or partner did? Truly, the most frustrating part about addressing conflict is being angry but not knowing or understanding why.

Is it that you weren't invited or is it that you feel neglected and you need more attention? Is it that the text offended you or is it that it triggered an insecurity that you hadn't yet resolved? Is his behavior that offensive, or does it remind you of someone you have a bad history with?
More times than not, the problem you're upset about isn't the actual problem—it's a trigger. There's something deeper that lies within. Taking the time to think through things is critical for addressing whatever the real problem might be. The clearer you are about the problem, the better you can communicate and resolve it. Don't fly off the handle just yet, take time to actually dissect your emotions and come to terms with what the real problem is.
To start, try asking yourself the following questions:
Why does this upset me?
What other feelings am I experiencing from this? Why?
What about this offense affects me the most?
What will help me get past this?
Oftentimes when I've reflected in this way, I realized the problem was me, not them. But in the case that it is them, understanding why you feel the way you do—and what the true offense is—will help you communicate it. And we all know that communication is key.

2

.

Speak To The Person Directly.
The first thing I say in response to someone complaining about a friend, loved one, or lover is, "Well, have you told them yet?"
Speaking directly with the person who hurt you allows them an immediate opportunity to clear up the infraction before internal thoughts and outside perceptions begin to cloud your judgment. I know some people just need to vent, but I also know how unconstructive those vent sessions could be if you never find time to address the problem with the offender. I always recommend speaking directly with the person first to limit interference and further irritation.
3

.

Ask Questions.
When we're heavy in emotions, it's easy to assume the worst intentions. But before you start pointing fingers, try asking questions. This helps to alleviate loads of miscommunication and misperceptions. It also allows them a chance to respond to your inquiry without feeling attacked and becoming defensive.
"I realized you didn't invite me to the group happy hour, did you mean to do that?"
"[Name] told me you were speaking badly about me, is that true?"
"You promised to help me with my project but didn't. What happened?"
A simple question can change the course of the conversation (and conflict). Reducing assumptions is the saving grace for many relationships and can also keep you from getting wound up about something that was not intended to harm you.
4

.

Don't Let It Fester.
While it's important to think through the emotions and establish your best course of action, it's also important to not let it sit too long. Don't dismiss issues that bother you. Don't wait until they build up. It's OK to think about how to best approach the situation, but don't downplay the offense so long that the other person doesn't realize it was an offense in the first place. Honor how you feel, explore the root of the problem, but then address it—sooner rather than later.
5

.

Aim For A Solution.
Conversations with no end goal or solutions can be frustrating. There's nothing worse than going to a meeting that doesn't offer next steps. Similarly, venting to a friend and ending the conversation with no sound advice can be equally annoying. After addressing the problem, talking through the slew of emotions, and hearing each other out, it's so important to attempt to resolve the problem. This might mean providing tips for how they might be a better friend for you or how you might approach the conflict next time. Whatever the solutions are, be sure to think through and present them. After all, it's called conflict resolution for a reason.
Want more stories like this? Sign up for our newsletter here and check out the related reads below:

I Chose Not To Forgive & Everything Changed
Till Petty Do Us Part: How Arguing Changes In A Marriage
How to Fight Fair in Your Relationship
Is Sex After an Argument Automatically a Bad Thing?
Featured image by Shutterstock.
It was in 2010 when I realized that establishing work friendships was important. I had started working at my second internship which was—at that point in my life—the closest to full-time work I had experienced. The office was preparing to launch a major initiative that my coworker and I were hired to coordinate. Both of us were college students. Neither of us had any experience doing something like this.
While he and I grew closer, I found myself retreating to an older black woman to help me process and handle the hardships of the project: the poor instruction, the lack of guidance, the dysfunctional leadership, and ultimately, the challenges on the day of. She became a sounding board for me during difficult times, and when I decided it was time for me to move on, she was there as well; supporting me boldly and covering for me as my attitude became reflective of my unhappiness.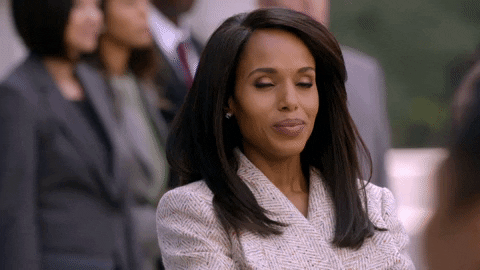 assets.rbl.ms
Despite the popular belief that work is no place to make friends, I have always believed in the power of work friendships. I thought that, if nothing else, those friendships could certainly help pass the time. They could make the darkest day a little brighter and add humor to the dullest work meetings.
But it wasn't until I experienced the love of an older black woman in a toxic workspace that I realized that work friendships were not only important for my enjoyment of a role but that they are critical to my progress and success as a young professional black woman. Here's why:
Building Positive Relationships At Work
Find your "work auntie", find your champion.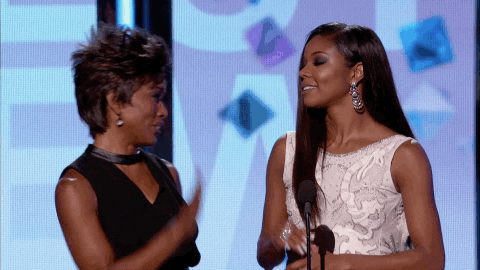 That's what I call them—work aunties. A term of endearment for only the most well-intentioned, supportive, nurturing female co-workers.
At every job that I'd had for more than a year, there's been an older black woman (or two) who's been willing to go to war for—and with—me. Women who knew how to support me in the throes of a trying work culture. Women whose prayers have revived and re-centered me when I was preparing to jump off the deep end.
They will lift you up time and time again.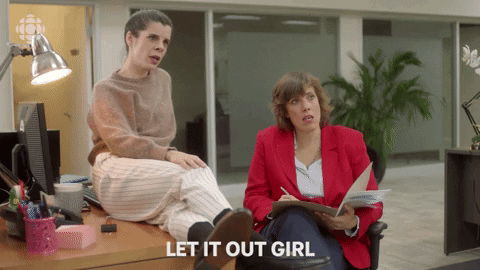 They've helped me navigate difficult breakups and made themselves available to me during mid-work breakdowns. They've told me about myself when my personal life was impeding on my work performance—and would cover me just the same when I couldn't muster up the strength to focus on improving it.
Wonderful black (and some, white) women who affirmed me when impostor syndrome and self-doubt set in. Women who knew my worth and made sure others knew it as well. Women who petitioned for me for promotions, special projects, and raises. Women who didn't have to do any of that but chose to anyway.
See, as a young 20-something-year-old, those relationships were critical to my professional growth—especially as a woman of color. And that shared responsibility of love and support in the workplace wasn't foreign to me either.
In return, you can be a bomb af "work niece".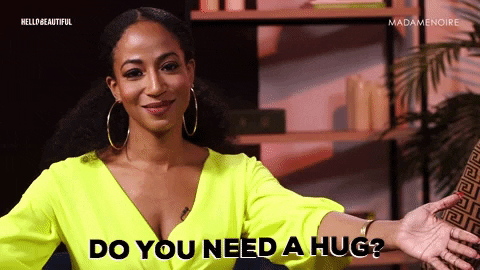 Offering love and support to the women who felt stuck and unfulfilled. I added a bit of laughter and intercession to the women who spent all day supporting others. I provided a millennial perspective to those who had children my age and added a drop of understanding to their parenthood.
There's so much untapped value in cultivating tight-knit friendships in the place you spend most of your waking hours. There's comfort in being able to confide in people who know exactly what you mean when you discuss colleagues, the demands of your job, or the toxic work culture. There's beauty in being able to walk into a co-worker's office, close their door, and cry to keep yourself from quitting. Beyond just professional benefits—references, a network, and growth opportunities—there's this inconceivable beauty created by forging meaningful friendships with co-workers.
Developing positive work relationships is the gift that keeps on giving if you allow it.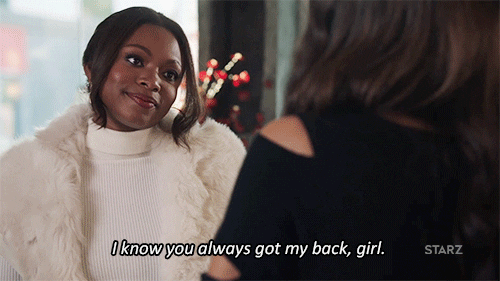 While I've never started a job hoping to make friends, some of the most meaningful friendships I've had have been cultivated through work. They've been nurtured by break room vent sessions; honored by "I'm running late, cover for me" text messages; and protected by "let's get this done together" project collaborations.
We've formed prayer groups during our lunch hour and started walking groups for the sake of mental health and physical fitness. We've celebrated each other's promotions and supported each other's personal work.
And while I know work relationships like this are rare, I also know that they are possible. I merely suggest that, instead of shying away from them, women begin to pursue and embrace them. I pray that women find work aunties and become them, too. And largely, I hope that these relationships begin to help you just as much as they've helped me.
Want more stories like this? Sign up for our newsletter here and check out the related reads below:
3 Compelling Reasons To Make Friends With Women You Work With
5 Ways To Get Taken More Seriously At Work
What Happened When I Tried Being More Assertive At Work
9 Lessons I Learned After Working 9 Internships
Featured image by Shutterstock.
At the start of the year, my mother and I sat down to create a budget. It was laid on my heart to start saving for my wedding because I knew it wouldn't be cheap. I was single, but I went with it anyway.

I decided to save a certain amount of money this year and knew that meant cutting out some of my excessive spending – the most of which was attributed to vacationing.
I spent anywhere between $800-$1500 per trip. This varied based on location, duration, and whether an all-inclusive resort was an option or not. I may not have vacationed often, but when I did, I did it well. Cutting this per trip expenditure out of my yearly budget had the potential to bring me well above my savings goal.
This was a major – and worthwhile – sacrifice.
With my love for islands, and the Caribbean Sea, I went into it knowing it would be hard. What I didn't know, however, was how abstaining from vacations this year would lead me toward a deeper path of self-discovery.
Admittedly, many of my vacations were an attempt to escape some hardship. I vacationed when I graduated with my Master's and had no idea of my next move. I vacationed after I lost a valuable friendship. I even vacationed (a lot) after ending a three-year relationship. Unlike past years, escaping to a tropical paradise wasn't an option in 2018.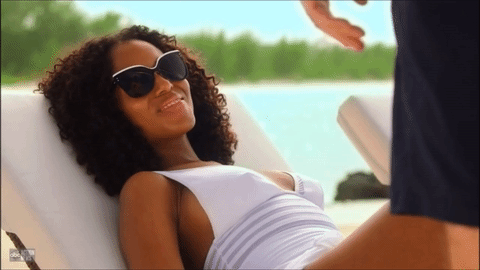 When life became challenging, I had nowhere to run. I couldn't hop on a flight and temporarily ignore my problems. I couldn't explore new terrains, imagining that it was my new life. I simply had to sit and deal with whatever life was throwing. I'd still take vacation days from work – because, self-care – but I did not accompany those vacation days with an actual vacation. Instead, I used those moments to pursue clarity and peace right where I was.

There was beauty in doing so that I had never taken time to understand. There was so much possibility in healing right at home. For as long as I could afford taking vacations, I vacationed. I'd venture off to discover a new part of the world and find a new part of myself. I pursued healing in different countries and found fun in places that I would have to spend loads of money to visit again. As memorable as those times were, they weren't sustainable.
Why should my only source of fun come from the exploration of foreign places?
Why should healing only happen poolside?
Why should my only escape be by way of a 4-hour flight to an island in the Caribbean?
And how come the idea of living my best life is only reflected in my ability to do these things, to visit these places, and to take pictures to prove it?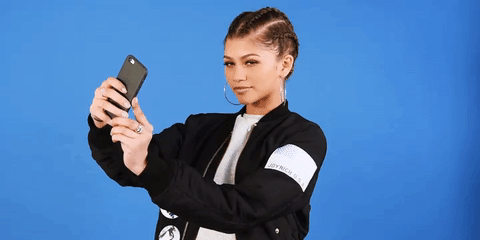 Truthfully, there is nowhere I could go that would make me immune to life happening. I could vacation for 13 days and return to the same turmoil I had just left. Since I couldn't run away from life this year, I decided to craft the life I desired. Finding fun and creating the best life right where I was.
In my moments of sadness or anger, I would retreat to my apartment, turn the lights off, light some candles, and find zen in the smooth sounds of my favorite soulful artists. Doing this helped me create a peaceful space in my own home. I set up a fortress that I could utilize for meditating and self-discovery; this served to be incredibly helpful for re-centering myself after bad days.
In the moments I needed fun, I would use Eventbrite and Instagram to find activities that could provide the level of "turn up" I was looking for. Doing this helped me make new local friends and explore events within the city that I never knew existed – events that I would later frequent.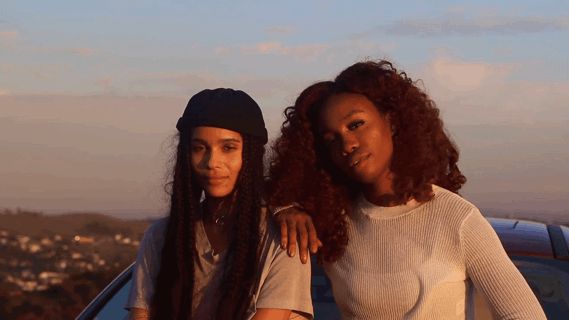 When I needed time to simply relax, I would schedule a sauna visit at a spa about 20 minutes from my apartment, sit in solitude, and listen to ocean waves, compliments of Pandora Radio. On special occasions, I'd include a one-hour facial. This provided me with a similar sense of isolation and calm as my usual vacation, for a fraction of the cost.
With all these alternatives, I haven't missed vacationing at all.
This year, I learned that living my best life isn't about escaping from the life I have, it's about embracing it. It's about exploring the places right outside my front door and finding joy in what each one has to offer. It wasn't about counting down until my next trip, it was about enjoying each moment for what it was. It was about fostering growth in the space God placed me to grow in. It was about being able to find refuge, and healing, and possibility, and fun wherever I went.
It was about curating a fulfilling life right here, right now. This is my version of my best life.
This isn't to say that you shouldn't take vacations. Of course you should! It's to suggest that if you're looking for your best life, it can be found right where you are.
xoNecole is always looking for new voices and empowering stories to add to our platform. If you have an interesting story or personal essay that you'd love to share, we'd love to hear from you. Contact us at submissions@xonecole.com.

Featured image by Shutterstock
As cuffing season kicks off, many people are finalizing their rosters and securing their bae slots. If you're a little late to the party, cuffing season is the timeframe during the winter months where you're "off the market". During cuffing season, you could agree to be in an official relationship, or a situationship – it's completely based on your preference. The premise is simple though: it's cold outside, let's cuddle up!
Whether you're aiming to be "boo'd up" with your official bae or your cuffing season recruit, now is the time to get your date nights in before settling on your final pick. And if you typically struggle with date night questions, here are a few creative first date questions to get the conversation started!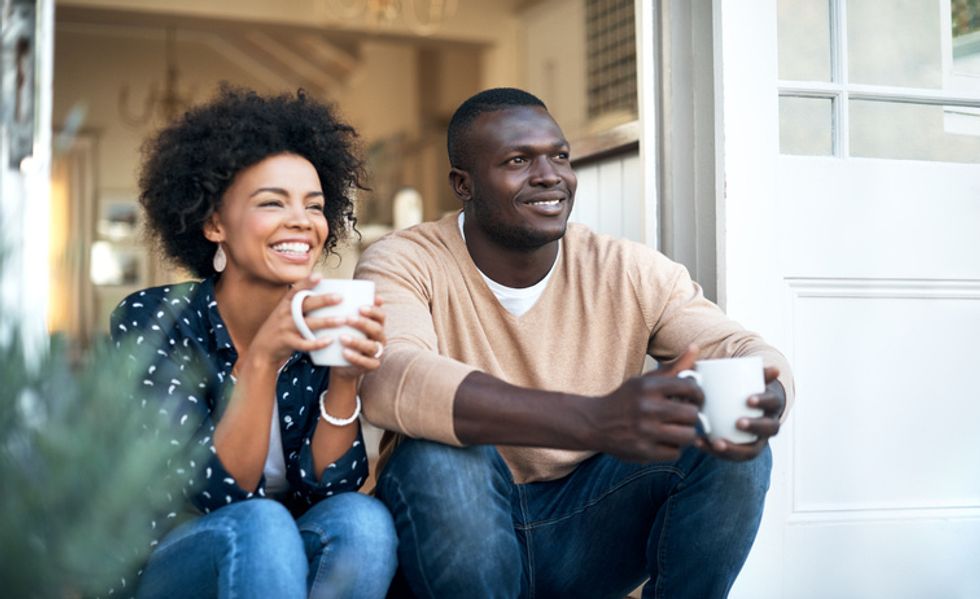 Getty Images
10 Creative First Date Questions
Is your work fulfilling? 
This is a creative spin to the "what do you do?" question. The answer to this question, if responded to elaborately, can tell you where they work, what they do, and what their professional passions are. It also has the potential to lend insight into their ambition and future professional plans, without having to ask the predictable "what's your five-year plan?" question.
What's the last book you read? 
Typically, the books we read tell us about our interests or our fantasies. I'm either diving head first into self-help or inspirational books because that's what my spirit needs, or I'm drinking wine and reading a raunchy sex novel because celibacy is hard. Either way, what I read correlates directly to my interests – or my struggles. Allowing your date night partner to share more about what books are currently on their roster, can lead to a few good follow-up questions about what interested them to read the book, and what lessons they may have learned from it, bringing you a little deeper into their world. And if nothing else, it may give you an idea of the next book you should pick up.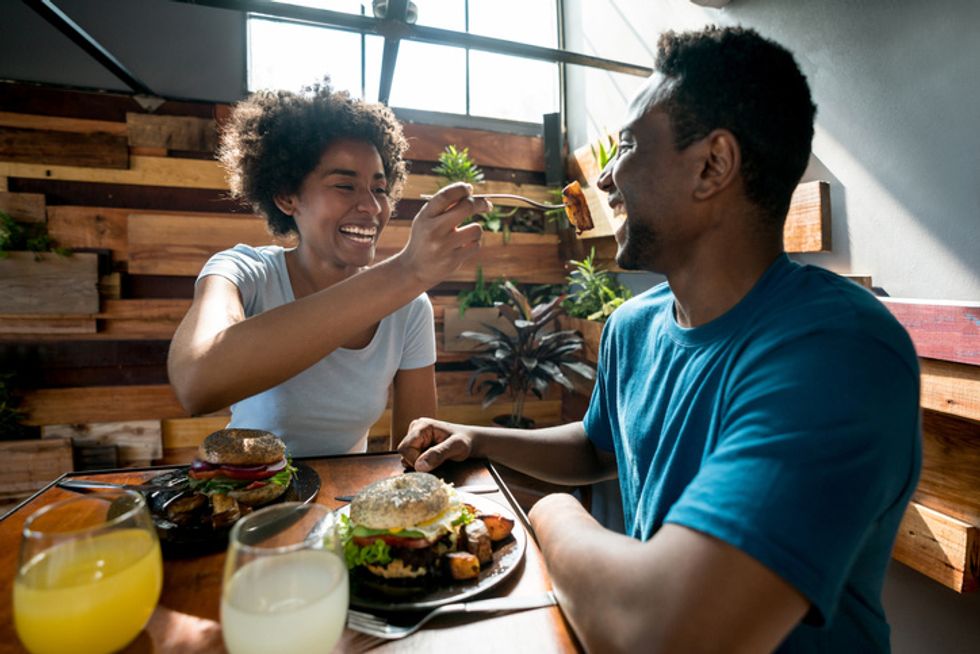 Getty Images
What are your thoughts on rape culture?
This is a question I know we all want to shy away from. The usual rule-of-thumb for first date questions is to avoid political conversations, but with the current start of our culture, this may be a very necessary question to ask. This can provoke a lot of interesting thought, or fuel an intense debate, however, it's not just about assessing political views as it is about personal safety. What someone feels about rape culture can highlight misogyny, sexism, and loads of other red flags. But, confrontational conversations don't have to be all bad, this question – if approached correctly – can serve as a great opportunity to educate each other.
Do you have a passport? 
Now I'm not saying that most people travel with their cuffing season boos, but I am saying, if you want to travel with your cuffing season boo, this question is imperative. You can't take an impromptu #baecation if bae isn't ready when it's time. There may be a valid reason why they don't have a passport, and that may be a conversation worth having. But if you're adamant about exploring different countries, be sure to find out if potential bae is too.
How do you define happiness? Would you say you've mastered it? 
So often in relationships we place the burden of our happiness on our partners. This question attempts to identify if this potential boo, falls into that same habit. Understanding someone's idea of happiness and if they've manifested it (or are at least trying to), can set the tone for the joy you may – or may not – experience with each other. It'll also give you an in to what brings them joy and if your idea of happiness aligns with theirs.
Who are you? 
There's nothing quite as fulfilling as dating someone who's self-aware. They know their quirks, their flaws, and everything in between. Someone who can define themselves within the context of their own self-discovery is well worth continuing to get to know. This question allows them to share with you, the person they've found in their own pursuit of discovery, and give them a moment of transparency for communicating to you exactly who they are.
Tip: don't have an expectation for their response. It's important that you allow your bae-candidate to authentically express themselves and whatever identities they uphold.
 What is important to you? 
Allow your date to open up and be candid about the important pieces of their life. I fell in love with my ex, in part, by how he spoke so lovingly about his son and how much having him changed his life. Allowing people the space to openly talk about the important parts of their lives helps shatter some walls and builds connection.
 Do you live alone? 
This isn't necessarily creative, but if you don't want to be snowed in with bae and two roommates, I suggest you get this question answered and out of the way.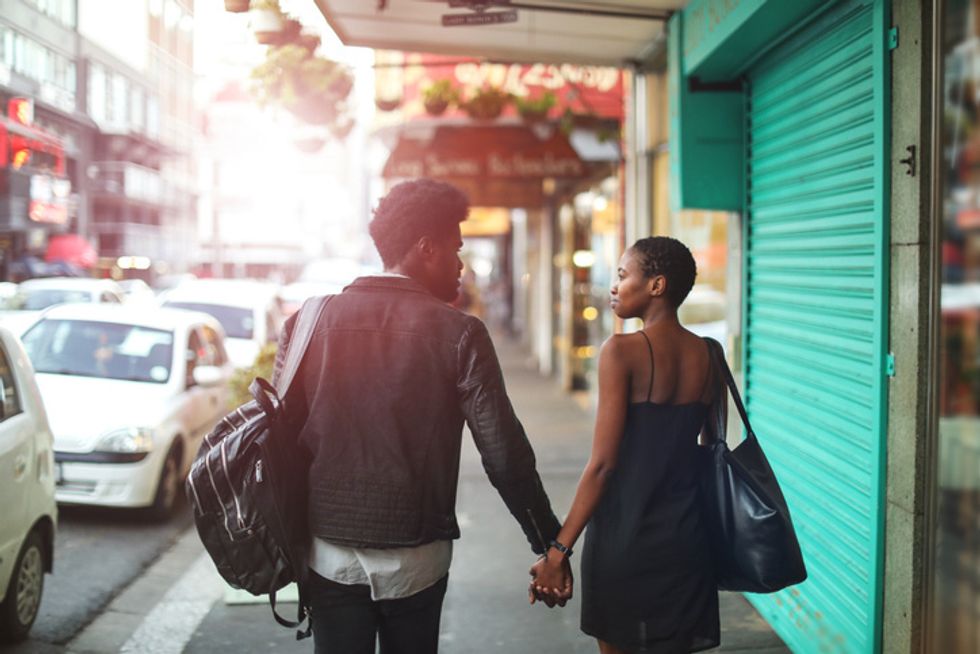 Getty Images
 When's the last time you prayed? 
For me, spiritual connection is important. And while everyone is on their own journey – and at their own place of spiritual development – identifying the last time someone prayed is a huge marker to how frequently they commune with God; especially since someone's church attendance – identified by the usual "do you go to church" question – does not necessarily mean they have a relationship with God. This can also spark a conversation about faith, church, and other spiritual beliefs. Obviously, if faith isn't important to you, you can skip this one.
 Among your friends, what are you best known for? 
With this question, you'll learn more about the company bae keeps, and about what role they play in the clique. This can be important if you like to woo the crew, or if your single homegirls are still playing the field. Double dates "on fleek"! If you live in a small city, it'll also give you a moment to dissect their tribe and assess if that is the company you want yourself associated with.
It wouldn't behoove you to ask all these questions at once, as the date will quickly turn into a counseling session. However, asking a variety of these questions can offer insight into the person's heart and mind, and can provide the spark all first date conversations should be made of. Using these questions as a guide to incite thoughtful conversation and friendly debate (emphasis on friendly) can help weed out the f*ckboys and help ensure that your cuffing season bae is top quality.
Want more stories like this? Sign up for our newsletter here to receive our latest articles and news straight to your inbox.
Being taught "you have to be twice as good to get half of what they have" was the beginning of my perfectionism. The saying that permeates the walls of black homes taught me two things: one, I need to work extra hard, and two, I cannot mess up. A microscope was on me, as a black woman, to do things right and to do things well.
This became evident in all my professional roles. Goals must be met, procedures must be followed, and visions must be executed seamlessly. I totally understood why—the work being done was important. As a marketing professional, communicating the wrong information to the public could lead to missed deadlines, unmet fundraising goals, and poor event attendance. As a resource development strategist, unmet fundraising goals meant major community programs wouldn't get off the ground because the resources weren't available; the most vulnerable populations wouldn't be served. And as a student affairs practitioner, inaccurate academic records and a lack of student resources meant low retention rates and unfulfilled degrees.
All of these would be serious problems, but none of them are life-threatening.
My desire to be perfect and my past jobs' unwillingness to honor failure was a recipe for disaster.
Anxiety-inducing, stressful disaster. So, when I started my new job, I was completely shaken up by my supervisor's excitement for failure.
During the first interview, I was asked about my thoughts on failure. Considering what I mentioned above, I responded honestly, "While I think it's necessary, I've never been allowed the space to fail in the workplace." The interviewer immediately shot back, "At this department, we honor failure. We want our team to fail so they can find a new solution. We want them to fail so they can learn something they never knew. And most importantly we want our team to be okay with failure."
Did this mean they had low expectations? No. It simply meant that they cared more about growth than they did about perfection.
I was excited about the possibility of working at a place that honored failure, but I didn't realize how challenging it would be to release the strongholds of perfectionism and the fear of failure — even at a place that expected it.
I started the new position with the anxiety from my last job. Worried that I won't do things right, stressed that I'll mess everything up, dabbling heavily in a bit of impostor syndrome. My supervisor constantly spent time reassuring me that she doesn't care about failure, she cares about me not learning something from it. "That's when we'll have a problem," she said. And that's when it stuck for me.
Failure isn't a destination, nor is it an end—failure is a lesson. A redirection. 
Whether I wanted to acknowledge this or not, I'd been failing at things all my life. I've had failed relationships that led me closer to myself. A failed bank account that taught me how to properly save. Failed relationships that led me closer to the man of my dreams. Failed job experiences that better equipped me to handle the toxicity that comes with some workplaces. Failed side hustles that reminded me (honestly) what I am and am not good at.
All my 'failures' served as lessons to position me for something greater. They all taught me something new about myself and helped me get clearer about my expectations and goals. They all shaped me. They taught me a different way to approach the same problem. They helped me to identify multiple solutions and taught me how to choose the best one. They guided me toward strategy. And even helped me figure out how to overcome hardship and adversity.
Failure isn't all bad and I'm learning that more and more each day. So instead of being afraid of it, perhaps it's time we start welcoming it. Perhaps it's time we recognize that much like success, there is purpose in failure too. And perhaps we learn to use failure to become our best selves, rather than wallow in self-pity.
"We honor failure here."
When my supervisor said those words, and immediately followed up to make sure I understood and was okay with that, she allowed me the space and freedom I always longed to have at work. One where creativity and trust looms. One where people know the world isn't ending if something isn't "right".
And one where, despite being a black woman who has to work twice as hard to get half of what they have, I am allowed the same grace as everyone else.
Want more stories like this? Sign up for our newsletter here and check out the related reads below:
Perfection Is The Thief Of Joy: Why Progression Is Key
This Clip About Finding Yourself Through Failure Is The Midweek Inspiration You Need
6 Signs You Are WAY Too Self-Critical
When You Feel Like You've Accomplished Nothing In Your Life
Featured image by Shutterstock