---
Picture this: you're getting dressed to go out with friends. You feel so great about yourself that you take a look in the mirror before you leave and say, "I look BOMB"? Your confidence is at an all-time high because your hair is laid, your makeup is flawless, and your new 'fit is everything. You're feeling good all the way to the event and then, boom, you walk in and you see all these other equally beautiful people around you.
The confidence you once had starts to dwindle while these thoughts of not being good enough start to cloud your mind. Have you ever been through that? Or, if you haven't been through that specific scenario, have you ever been flooded with unwanted, negative thoughts that have caused you to feel inadequate or insecure?
I've spent a great portion of my life dealing with mind attacks telling me inferior lies about myself. And for a while I believed those lies and it led me to do unthinkable things to measure up to the person I unknowingly already was.
Those lies coming for your mind, dignity and life aren't from God. They're a ploy from the enemy with the hopes to make you believe you're something you're not. You see, the last thing the enemy wants is for you to walk in your true identity. Because he knows that once you embrace your God-given identity, you are unstoppable.
If you've struggled with negative self-talk in the past, keep reading to learn how to use scripture to fight the thoughts that are not serving you.

The Armor Of God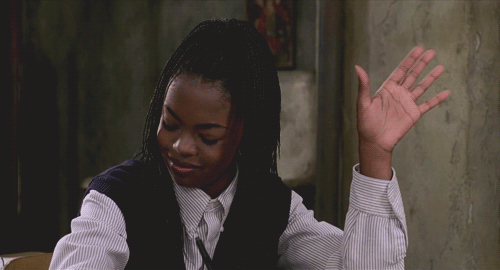 Ephesians 6:10-18 teaches us about the armor of God which is the mandatory gear for Christians to wear in order to win this spiritual warfare. In the 17th verse, we learn about the sword of the Spirit which is the word of God. I love that! The bible is the only part of the armor of God that actually fights back. The key to beating those internal, ungodly thoughts is through scripture.
This is a spiritual warfare and although we are on the winning side, the fight isn't always a quick knockout. Sometimes you have to stay in that ring for several rounds until you come out on top. With every round, continue to fight back with the trueness of God's word.
Repeat passages that speak against what you are being told. The more you speak God's word, the more afraid the enemy becomes.
This is one of many reasons why it's important for Christians to be well-versed in scripture through regular study. Yes, it would be amazing if we could all quote scripture off top. I mean those are actual goals. But you don't need to have all of the Old Testament memorized in order to fight negative thoughts. When you study the Bible and understand what He is saying to you, God will provide you with the right ammo to fight negative thoughts at the right time.
Words In Action
On August 5, 2017, I was sitting in the lobby of a hospital waiting to hear news about my mom. All I knew at that point was that she was very sick. Eventually, the doctor told my family that my mom had a massive heart attack and was in a medically induced coma. Instantly, fear and sadness washed over me but then I heard the voice of God say everything would work out.
Okay, even though I believed that she was okay, I struggled y'all! That was my mom in a coma. By sight, things were not looking good and I was freaking out. I tried to stand on God's truth but it was hard in the midst of the chaos that was happening around me and even in me. The moment I prayed to God to help me get through this, passages I've previously studied came to mind. Although I did not know them word for word, I was able to reference it and pull up the passages to fight back. I fought like I've never fought before. At first those negative thoughts that she was going to die kept coming back and I kept fighting back with God's word. I rested on Psalms 118. Ultimately those negative thoughts were defeated. I started walking in the truth of God's promise that she'd be okay and eventually my mom recovered. Had I fallen victim to the lies of the enemy that my mom wouldn't wake up, I could have lost hope and pulled the plug.
God's word is filled with the truth of who we are, who He is and His power. Consistently meditate on His word and use it to fight negative thoughts. The power of God is stronger than ANYTHING and when you use His weapon to fight back those negative thoughts, you will win! Rest on Him, He will get your mind right!

Guided Reading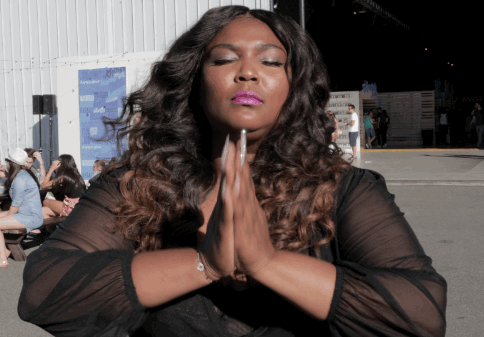 Use the following bible verses as ammo when the negative thoughts creep into your mind:
| | |
| --- | --- |
| When you feel unworthy | "But you are a chosen race, a royal priesthood, a holy nation, a people for his own possession, that you may proclaim the excellencies of him who called you out of darkness into his marvelous light." 1 Peter 2:9 |
| When you feel weak | "I can do all things through Christ who strengthens me." Philippians 4:13 |
| When you can't see the finish line | "God is within her, I will not fail" Psalm 46:5 |
| When you don't feel beautiful | "I praise you because I am fearfully and wonderfully made." Psalm 139:14 |
| When you're afraid | "The Lord is with me; I will not be afraid. What can man do to me? The Lord is with me; he is my helper." Psalm 118:6-7 |
Want more stories like this? Sign up for our newsletter here and check out the related reads below:
Chasing Perfection Took Me Away From God
The Power Of A Privately Praying Woman
I Did A 30-Day Prayer Challenge & This Is What Happened
Featured image by Getty Images
Originally published August 11, 2019