Monique Love
Hailing from Los Angeles, Monique Love is a faith-based, lifestyle writer and founder of the digital magazine, WithLoveByLove.com. Through her writing, she encourages millennial women to boldly love themselves and Christ all while navigating the everyday world. For updates and her latest stories, follow her on Instagram @withlovebylove_ and on her site WithLoveByLove.com.
This is dedicated to the queens who are already stressed due to the coming week because the weight of their responsibilities and trials are just too heavy to carry. To the women who feel too weak – physically, emotionally, mentally and financially – to continue moving forward. My hope is that this post will adjust your vision to help you realize that you have a resource at your disposal to triumphantly overcome the woes of the world.
Okay, so let's state the not-so-obvious. Technically, you could successfully ride the waves of life without Christ at the center of your life. However, without Him, it would be hard to stay afloat with the weight of your own world trying to hold you down. You see, when life's trials, like when your coworker oversteps their boundaries or when your money is funny, tries to drown you, Christ is like a floatation device keeping you on top of the water.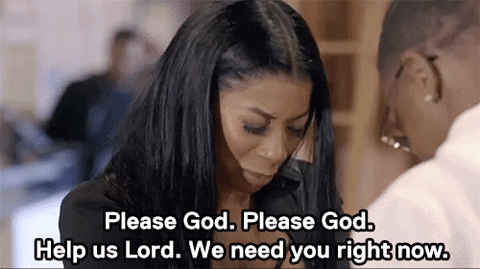 media3.giphy.com
God is your helper, a true provider. He wants to get you out of sticky situations and into glory with Him. Being a product affected by your surrounding turbulence is only a choice. There's another option which is to elevate above the storm beneath you. With Christ, joy and peace are inevitable.

So, though the mere thought of the week ahead may wear you down, you can still tap into God's supernatural strength, knowledge and abilities to help you kick this week's butt. You will make it through with Christ by your side. All you need to do is believe and surrender yourself to Him.
Here's a prayer of victory to recite when you feel like life's drowning you and you need God's strength to carry you through.
Dear Heavenly Father:
You are marvelous in all your ways. You care so much about your children and never let us do this thing called life alone. Thank you for being all that you are – a healer, provider, protector, enemy-checker, etc. Thank you for showing me what true love is by unconditionally loving me no matter what I'm doing and look like. Right now, I lay down all of my worries and burdens at your feet, Lord God. You are the ultimate source of strength so in the areas where I'm weak, fill me up with your strength. Your Word says that I can do ALL things through YOU who gives me strength. So right now I confidently declare that I can do EVERYTHING that I'm called to do.
Not only will I make it, but I will come out victorious in your name. Therefore I break the chains of depression, frustration, impatience, insecurity and pride. I break the chains of fear of the unknown and the lack of resources. You've promised that you won't let your children be without and every promise you make is filled, so I know that you will come through with the resources I lack. Thank you for being a promise keeper and my light in every dark tunnel. Thank you for the victory that we know is coming.
In Jesus' name, amen.
Want more stories like this? Sign up for our newsletter here to receive our latest articles and news straight to your inbox.
Featured image by Shutterstock
Whether it's with Jesus, horoscopes, the Myers-Briggs test, prayer or a heightened level of spirituality, it seems as though everyone is currently on the "self-discovery" train. And to be honest, I'm here for it! Knowing yourself gives you the opportunity to function at your absolute best.
For all of those who truly want to be provided with the tools to uncover their authentic selves, there's a new resource that's been all the rage on Instagram lately, and that's the enneagram.
The enneagram is a self-discovery personality typing system that provides insight into who you are and why you operate the way you do. It teaches that there are nine distinct personality types in this world and that everyone identifies with one of the nine types. Have you ever wondered why you react to certain things the way you do? Well, enneagrams explain all of that, including the things you never knew about yourself. Talk about being in your business!
Though not a new personality typing system (the enneagram was discovered by a Christian monk in the early 1900s), it's still very much relevant and useful today. It literally offers you the key to getting unstuck by helping you peel back the layers that have shaped you in order to get to the core of who you are. Once you're self-aware, you're able to avoid the roadblocks that prevent you from your performing at your best.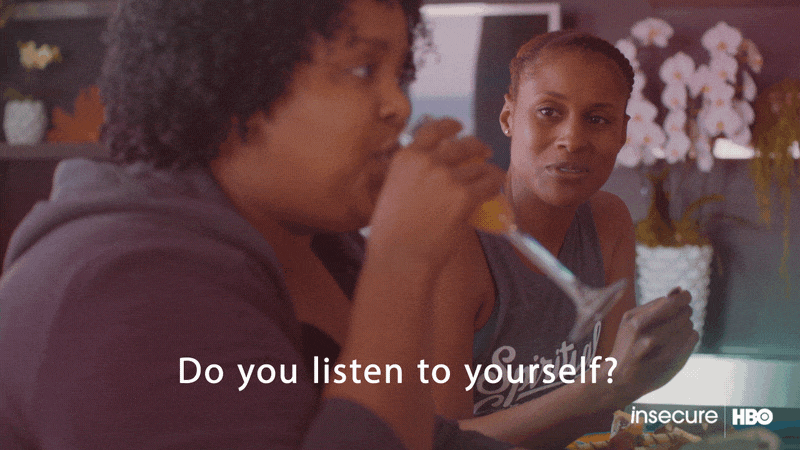 media0.giphy.com
After you discover your personality type and research it, you'll have tons of a-ha moments, with answers to questions you've always had about yourself. The Road Back to You: An Enneagram Journey to Self-Discovery beautifully explains that the purpose of knowing your type "is to develop self-knowledge and learn how to recognize and dis-identify with the parts of our personalities that limit us so we can be reunited with our truest and best selves. The point of it is self-understanding and growing beyond the self-defeating dimensions of our personality, as well as improving relationships and growing in compassion in others." I'm warning you now that enneagrams come for your WHOLE life all while helping you get yourself together!

It's also important to point out that no number is better than another number. Each type has amazing and not-so amazing qualities. Your type doesn't have to define you. You can choose this knowledge of self as a resource to break free from the weights that try to hold you down so that you can soar into the beautiful you that you truly are.
Finding Your Type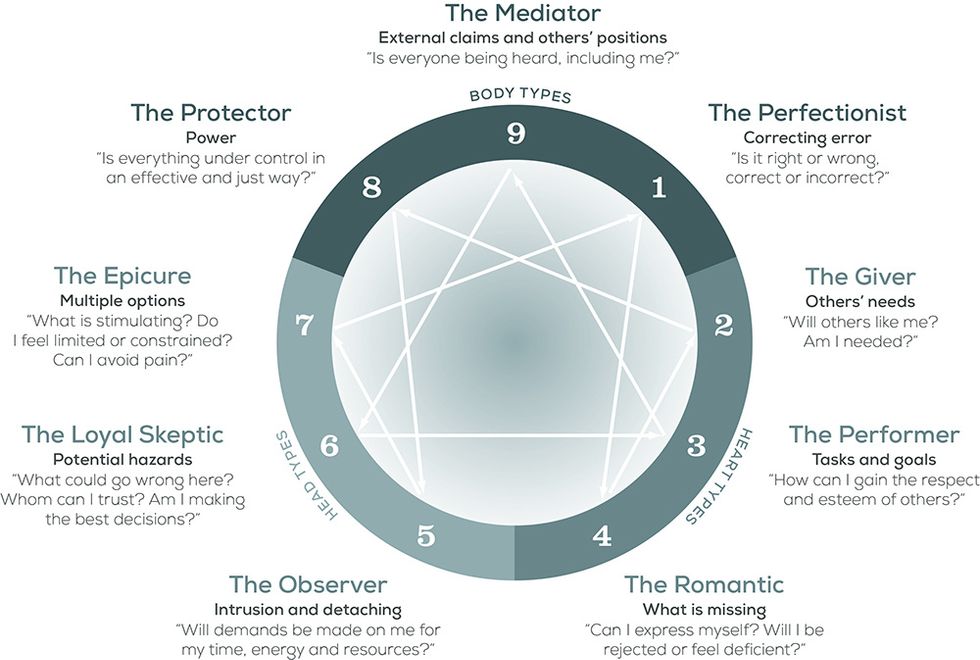 The nine personalities of the enneagram system are equally divided into three triads with the gut, heart and head triads. The gut triad houses type 8, 9, & 1; the heart is home to types 2, 3, & 4 while 5, 6, & 7 are in the head triad. The triads indicate what motivates you whether it's instinct (gut), feeling (heart) or fear (head).
The 9 Different Types
Type 1: the perfectionist is rational and idealistic.
Type 2: the helper is caring and interpersonal. generous, people-pleasing and possessive.
Type 3: the performer is success-oriented and pragmatic.
Type 4: the romantic is sensitive and withdrawn.
Type 5: the investigator is analytical, detached and private.
Type 6: the loyalist is committed and security-oriented.
Type 7: the enthusiast is adventurous and fun.
Type 8: the challenger is commanding and confrontational.
Type 9: the peacemaker is easygoing and accommodating.
Identifying Your Wing, Stress and Security Numbers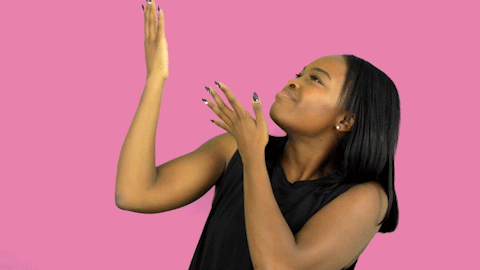 Okay, so I know you may have been a bit skeptical. I mean, how could this world that hosts more than a billion people only have nine distinguishing personality types? Sounds a bit insane, right? Don't worry, enneagrams dig deeper into your life than just giving you a number. No one is purely one type. There are also wings, stress and security numbers that further personalize your personality type. Because there's just no way that every one out nine humans are exactly the same.
Wings are the two numbers on either side of your number. You'll find that you identify with one of the two numbers more than the other, the number whose characteristics you mostly share is your wing. Most people describe their type as such, for example, "type 4 wing 5".
Stress and security numbers are the numbers you tend to embody when you are under stress or at your best. When you're stressed, you'll pull from the more negative qualities of your stress number, while you'll pull from the positive qualities from your security number when you're most secure. For instance, though you may be a type 3, you might act more like a type nine (peacemaker) when you're stressed and a type 6 (the loyalist) when you're at your best. A combination of your type, wing, stress and security numbers make up the fabric of your unique identity.
Want more stories like this? Sign up for our newsletter here and check out the related reads below:
How To Build A Personal Brand Based On Your Personality Type
What Exactly Is An Ambivert? How To Tell If You Are One
If You Want To Get To The Root Of Things, Try My One-Word Test
Featured image by Shutterstock
Picture this: you're getting dressed to go out with friends. You feel so great about yourself that you take a look in the mirror before you leave and say, "I look BOMB"? Your confidence is at an all-time high because your hair is laid, your makeup is flawless, and your new 'fit is everything. You're feeling good all the way to the event and then, boom, you walk in and you see all these other equally beautiful people around you.
The confidence you once had starts to dwindle while these thoughts of not being good enough start to cloud your mind. Have you ever been through that? Or, if you haven't been through that specific scenario, have you ever been flooded with unwanted, negative thoughts that have caused you to feel inadequate or insecure?
I've spent a great portion of my life dealing with mind attacks telling me inferior lies about myself. And for a while I believed those lies and it led me to do unthinkable things to measure up to the person I unknowingly already was.
Those lies coming for your mind, dignity and life aren't from God. They're a ploy from the enemy with the hopes to make you believe you're something you're not. You see, the last thing the enemy wants is for you to walk in your true identity. Because he knows that once you embrace your God-given identity, you are unstoppable.
If you've struggled with negative self-talk in the past, keep reading to learn how to use scripture to fight the thoughts that are not serving you.

The Armor Of God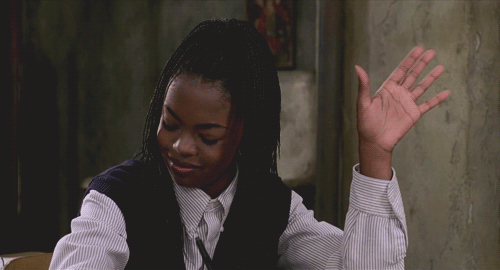 Ephesians 6:10-18 teaches us about the armor of God which is the mandatory gear for Christians to wear in order to win this spiritual warfare. In the 17th verse, we learn about the sword of the Spirit which is the word of God. I love that! The bible is the only part of the armor of God that actually fights back. The key to beating those internal, ungodly thoughts is through scripture.
This is a spiritual warfare and although we are on the winning side, the fight isn't always a quick knockout. Sometimes you have to stay in that ring for several rounds until you come out on top. With every round, continue to fight back with the trueness of God's word.
Repeat passages that speak against what you are being told. The more you speak God's word, the more afraid the enemy becomes.
This is one of many reasons why it's important for Christians to be well-versed in scripture through regular study. Yes, it would be amazing if we could all quote scripture off top. I mean those are actual goals. But you don't need to have all of the Old Testament memorized in order to fight negative thoughts. When you study the Bible and understand what He is saying to you, God will provide you with the right ammo to fight negative thoughts at the right time.
Words In Action
On August 5, 2017, I was sitting in the lobby of a hospital waiting to hear news about my mom. All I knew at that point was that she was very sick. Eventually, the doctor told my family that my mom had a massive heart attack and was in a medically induced coma. Instantly, fear and sadness washed over me but then I heard the voice of God say everything would work out.
Okay, even though I believed that she was okay, I struggled y'all! That was my mom in a coma. By sight, things were not looking good and I was freaking out. I tried to stand on God's truth but it was hard in the midst of the chaos that was happening around me and even in me. The moment I prayed to God to help me get through this, passages I've previously studied came to mind. Although I did not know them word for word, I was able to reference it and pull up the passages to fight back. I fought like I've never fought before. At first those negative thoughts that she was going to die kept coming back and I kept fighting back with God's word. I rested on Psalms 118. Ultimately those negative thoughts were defeated. I started walking in the truth of God's promise that she'd be okay and eventually my mom recovered. Had I fallen victim to the lies of the enemy that my mom wouldn't wake up, I could have lost hope and pulled the plug.
God's word is filled with the truth of who we are, who He is and His power. Consistently meditate on His word and use it to fight negative thoughts. The power of God is stronger than ANYTHING and when you use His weapon to fight back those negative thoughts, you will win! Rest on Him, He will get your mind right!

Guided Reading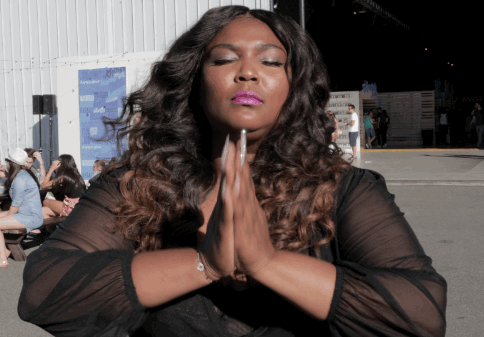 Use the following bible verses as ammo when the negative thoughts creep into your mind:
| | |
| --- | --- |
| When you feel unworthy | "But you are a chosen race, a royal priesthood, a holy nation, a people for his own possession, that you may proclaim the excellencies of him who called you out of darkness into his marvelous light." 1 Peter 2:9 |
| When you feel weak | "I can do all things through Christ who strengthens me." Philippians 4:13 |
| When you can't see the finish line | "God is within her, I will not fail" Psalm 46:5 |
| When you don't feel beautiful | "I praise you because I am fearfully and wonderfully made." Psalm 139:14 |
| When you're afraid | "The Lord is with me; I will not be afraid. What can man do to me? The Lord is with me; he is my helper." Psalm 118:6-7 |
Want more stories like this? Sign up for our newsletter here and check out the related reads below:
Chasing Perfection Took Me Away From God
The Power Of A Privately Praying Woman
I Did A 30-Day Prayer Challenge & This Is What Happened
Featured image by Getty Images
Originally published August 11, 2019
I know many of the celibacy sound saints may not be able to relate to this post but I'm sure there are a few out there that aim to honor God with their bodies and are still struggling in the celibacy department.
So, allow me to break the ice by confessing with you where I'm at in my life: I'm single, celibate and I want to have sex – I don't want to wait anymore.
Shocker! I know this isn't what you'll hear from the average Christian however, this isn't your average cookie cutter article either. We get down to the real issues Christians are dealing with in today's world and let's be honest, desiring sex is definitely one of them.
I've been celibate for almost six years. And throughout this journey of purity by way of honoring God with my body, it's been a roller coaster ride. Some seasons, my mind is on a heavenly high while other times my mind wanders to some low, impure places.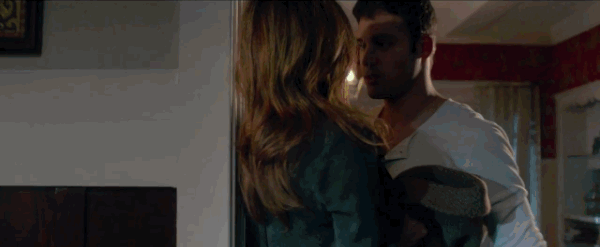 Where I'm at right now in my celibacy journey is completely next level. My desires have never been this strong. I want to have sex. Like I crave sex, the intimacy and act of it -- the whole shebang.

For the longest, I tried to suppress these feelings because having these desires are completely against Christian culture. But the more I ignored them, the bigger my cravings got until I finally decided to stop ignoring my feelings and I took my desires to Jesus and laid them at His feet. Because if I can't help me, I know He can.
As Christians, we're taught that sex out of marriage is bad so don't have sex, and that's about how deep we get into the sex talk. Generally, our pastors and spiritual leaders aren't teaching us how to deal with sexual desires while abstaining from sex (because the desires do come) so a lot of the time we end up hiding what we're going through. Which then leads to struggling in silence or succumbing to those desires. That's not healthy and causes bigger trouble. If you sweep crumbs under the rug, it will bring roaches in your home.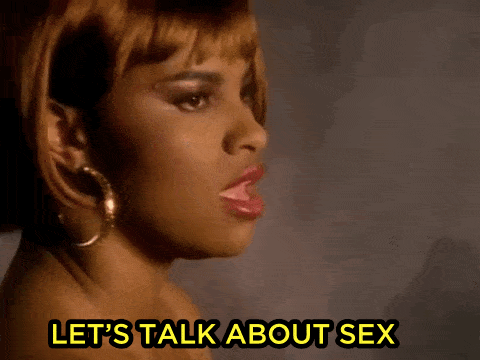 img.buzzfeed.com
The reality is that those who struggle with celibacy but have made the decision to obey God by abstaining from sex, don't want these desires. They (we) want to choose God over the world's way always because we know that His way is the best way.

So, why is it that so many Christians are struggling?
First, let me say that sex is totally NATURAL and it is a part of our DNA to procreate. It is normal to have thoughts about sex. As Christians, I feel like we don't think we can talk about or want sex until we're married, as if sex talk is a sacred language only the married can partake in. But I don't believe that's true.
We should be able to engage in healthy conversations with friends, significant others or our community about sex. Sex talk doesn't have to be profane. There are healthy ways that you can talk about sex, which includes your desires to the ones you're close with.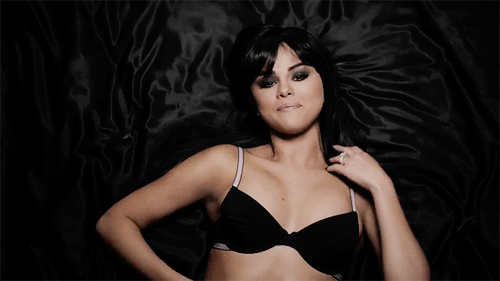 s.yimg.com
The more your transparent about your sexual desires, the more empowered you can be to overcome them. Don't be afraid to open up!

Second, we desire sex for a multitude of reasons, such as wanting to be wanted; loneliness and it feels good. As Christians whose main goal is to surrender their lives to God, you need to get to the root of why you're struggling. Are you lonely because you're not spending enough time with God, which leaves space for these desires to take root in your heart? Or do you have some unresolved issues that are preventing you from being able to surrender your body to God? Whatever the reason behind these desires that's causing you to want to have sex, you have to know the why so that you can fight the feeling!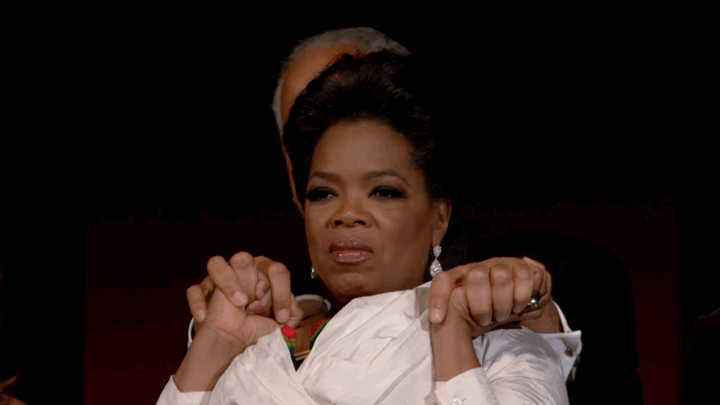 All in all, my goal with this piece is to share with y'all that it is normal to have sexual desires even while being celibate. And it does not make you any less saved because you have these feels. However, as Christians, we should strive to be Christ-like and if your desires don't mirror Christ, don't fall victim to them.

Talk to someone, pray, cut off the things that feed your desires. It's an everyday fight to be pure, but you can do it!
Featured image courtesy of Monique Love