Whether or not you're strategic about it, you have a personal brand. It's how you make a living or pursue your passion, your social media posts, the way people describe you, and even the vibe you give off when you walk into a room. Your entire being makes up your personal brand.
---
Personal branding has been a buzzword over the last few years, and there are many articles about why you need to define yours and use it to your advantage. But it isn't clear HOW to build an authentic personal brand that resonates on and offline.
There's so many gems that we can learn from rapper Cardi B about personal branding. Since her rise to fame, she's shown the world her authentic personality. If I had to guess, I'd say that Cardi B is an ESFP (Extravert, Sensing, Feeling, Perceiving), according to the 16 Personalities Test and the Myers-Briggs Type Indicator.
She's someone who treats the entire world like a stage. She describes herself as a comedian at heart -- it's clear that's true every time she's in public or on social media. Cardi's strengths includes being bold, original, and artistic.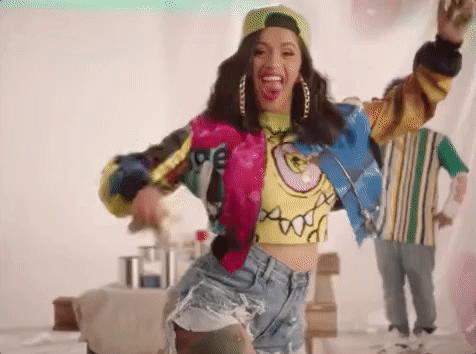 Her authenticity is electric because she unapologetically lets her personality shine.

Like Cardi, you can build a personal brand based on your personality. Although I'm sure you already have a grasp of who you are, you can learn a lot about yourself by taking a personality test.
Take THIS free test and then answer the seven questions below to build a genuine personal brand like Cardi B.
What are five strengths and values from your personality test results?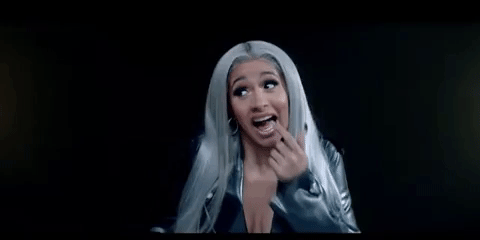 This describes who you are at your core and what's most important to you. Those strengths and values should be shown through everything you do and say in person or online.

ESFPs have excellent people skills. Cardi effectively communicates in her unique and comedic way that makes her hard to dislike as a person, even if you aren't a fan of her music. In her interviews and social media posts, it's clear that she values honesty, her loved ones, and her desire to create music that makes her feel good.
What do you want to be known for?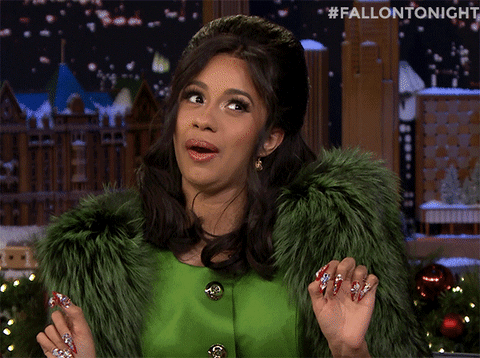 Your legacy isn't something you should think about when you get old - it should continuously be built on. The results from your personality test, particularly in the career section, can help reveal the answer to this question. Write a few sentences describing how you want to be perceived and the impression that you'd like to leave on people.

According to the 16 Personalities Test, ESFP's have "plenty of creative energy, and many build fulfilling careers in music, fashion, photography, and interior design.... They need freedom, novelty, and above all, human contact. "
That's Cardi for you. Her witty one-liners in songs, affordable mixed with high-end fashion statements, and creative catchphrases shows that she wants to be known as a unique artist who keeps it real at all times.
What's your content focus?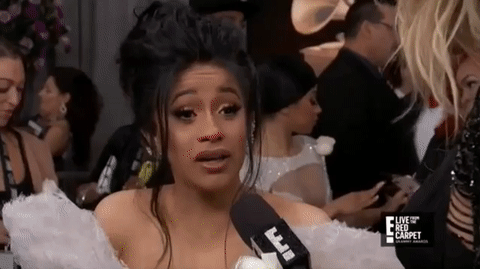 You don't have to be a lifestyle blogger or business coach to build your brand. Just by posting on social media, you, too, are a content creator. Use the first two questions, along with where you are in your life, to help guide your content and create a few subject pillars that you're going to focus on.

On Cardi's Instagram, you'll see posts about her music, Fashion Nova endorsement, engagement, unfiltered sexuality, and her glamorous yet ratchet lifestyle.
What platforms will you focus on?
While you may be active on multiple platforms, think about where you can make the most impact and be consistent and relevant. LinkedIn, Instagram, and Twitter are some of the best brand-building channels because you can showcase your work, personality, and creativity.

With more than 20MM followers, Instagram is Cardi's primary channel. She's on Facebook and Twitter as well, but she focused on IG to build her fanbase even before she was on Love & Hip Hop.
Who's your target audience?
You can't be everything to everyone. Don't change who you are to reach people.

Use your personality type to draw them in.
As a potential ESFP, Cardi's personality is entertaining. She's goofy, loud, in your face and honest. She didn't need to be everyone's cup of tea for her debut album "Invasion of Privacy" to break records. Cardi knows who she's creating music for, and if you don't like her songs then you aren't her target audience.
What's your writing style and tone of voice?
For the record !!!Thank you !!BardiGANG https://t.co/FURd5CXnYi

— iamcardib (@iamcardib) 1523636661.0
This is how you can really let your personality shine through your personal brand. Fun, relatable, professional, serious, witty and inspirational are just a few ways you can communicate online. Look at your personality test results to find keywords that can describe your tone of voice.

Cardi takes a funny and casual approach in her writing - she uses a lot of emojis and all caps showing that she's just as social and loud AF online as she is in person.
What's your personal brand statement?
Last but not least, bundle your personal brand into a memorable, punchy 2-3 sentence statement about who you are, what you do, and the unique value that you add to your target audience.

Cardi B is an animated and unapologetic global superstar on the rise. From her music to her partnerships, she's making major money moves and giving fans permission to let their true personality shine.
How are you building an authentic personal brand? Let us know in the comments below!
Featured image by Shutterstock