---
It took me quite a while to figure out why the block button was my best friend: I hated conflict.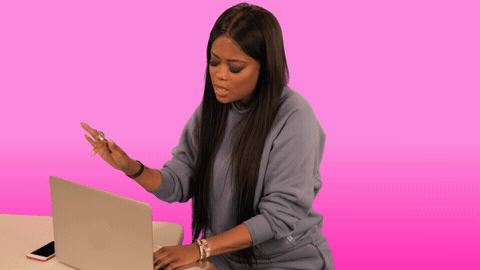 media.giphy.com
Difficult conversations made me uncomfortable, so I tried my best to avoid them. Even if that meant blocking people and leaving them for dead. It wasn't right, but it was how I coped and it left me wondering how many relationships could've been saved through effective conflict resolution.

That thought alone made me want to be better, if not for others, then certainly for myself. So, instead of running—and blocking—I committed to facing things head-on. It was rocky at first; I took things personally, was wildly defensive, and kept stumbling back to my old ways. But the more I kept at it—confronting issues and actively listening to others—the more I realized that conflict is normal. In fact, it can be healthy. What makes it effective and most meaningful is how we handle it. Dealing with conflict in the following ways has helped my relationships flourish and has taught me about myself.
5 Ways To Deal With Conflict In A Relationship
Want more stories like this? Sign up for our newsletter here and check out the related reads below:

I Chose Not To Forgive & Everything Changed
Till Petty Do Us Part: How Arguing Changes In A Marriage
How to Fight Fair in Your Relationship
Is Sex After an Argument Automatically a Bad Thing?
Featured image by Shutterstock.