---
Work friends are arguably much harder to make than regular friends. There is a sense of control and discipline needed that you don't have normally. What many of us might not realize is that the same standards for your intimate tribe apply to your work tribe. An empowering work tribe can keep your career thriving, keep you sane, and above the fray. A negative work tribe can infiltrate your mind and potentially ruin your career trajectory. Many of us don't even like our jobs but having a negative tribe doesn't make that any easier.
Your life is meant to be enjoyed, and if you can't enjoy this part, at least enjoy those around you.
My journey to finding solid work relationships have been fraught with laughs, betrayals, and terrifying moments. I've found a few close friends and danced with a few enemies. In creative circles, it can be even harder and everything can be taken as an insult. I wasn't lucky enough to live by my friends post-graduate, so I felt very alone in my first few working years. Even though I wasn't going to tell my deep dark secrets to the people at work, I still wanted someone to kick it and have a few drinks with every once in a while. A person who understood a bit of my life and who I could connect with, platonically. I could never really connect with anyone until I took a step back and perfected my approach.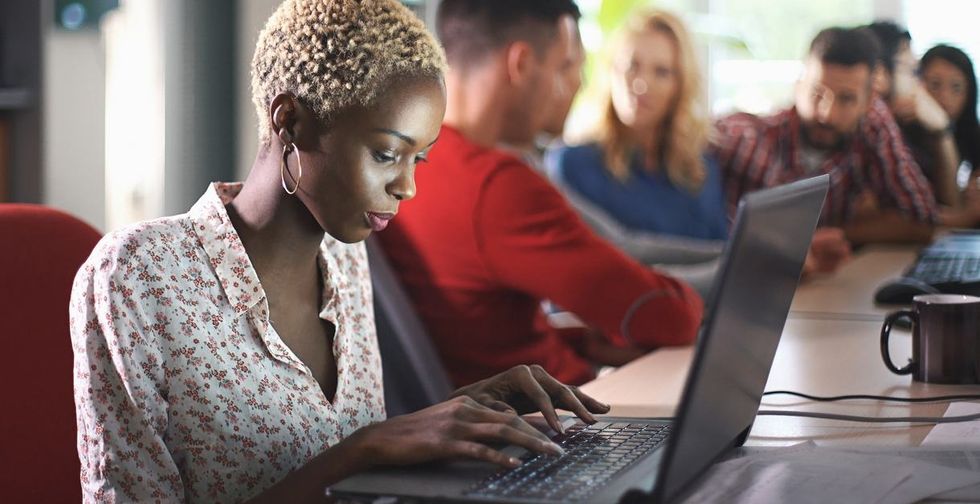 Getty Images
There's a balance to be had when building your tribe.
While you can luck up and find work friends that turn into soulmates, that story is not fit for all. Befriending and building a relationship with people at work isn't as difficult as it seems. It's not always about networking. The need for personality, humor, and empathy are there as well. On a personal level, your work tribe can keep you motivated and focused in a chaotic environment. On a professional level, they can have an impact on your performance or reputation within the company. This squad influences 40 hours of your life a week. They influence how you feel about what you do, and how you feel about where you work. There's a reason culture company is such a high priority for the current workforce.
It can be extremely difficult to navigate the workforce, especially if you're just starting out. Everyone seems a bit more experienced or put together, it's all quite intimidating. Here are three things you should strive for when seeking to build your work tribe.
Be Cautious About Conversations With Coworkers
Simply put, nobody has time for failed friendships. Keep that in mind but lead with an open heart. You see these people more than you see your family and friends, however, it doesn't mean they need to know your every vulnerable moment. Finding common areas of struggle is one thing, but don't overdo it. The last thing you want is for a simple rant to circle the gossip mill as the thoughts of a contentious coworker. You've worked hard to be a respected co-worker, and you don't need to blow it on a lunch conversation gone wrong.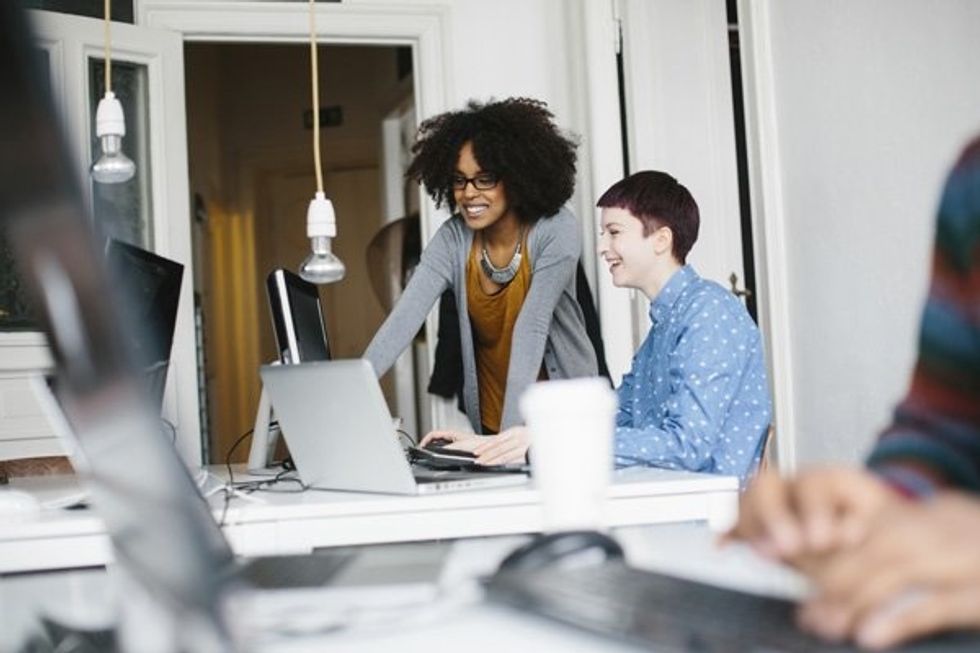 Getty Images
Don't Fake It Til You Make It
People can sense when you're putting on airs. Just because you're at work doesn't mean you can't be the real you. Be authentic. Move slow if you have to. There's no rush. The right sort of people will gravitate to you as you start to make your way. Pay attention to those in your immediate area and what they discuss. Social media can be your best friend, and a great conversation starter. Be genuine with how you feel. Discuss non-work topics, but only if you're 1000 percent comfortable with it.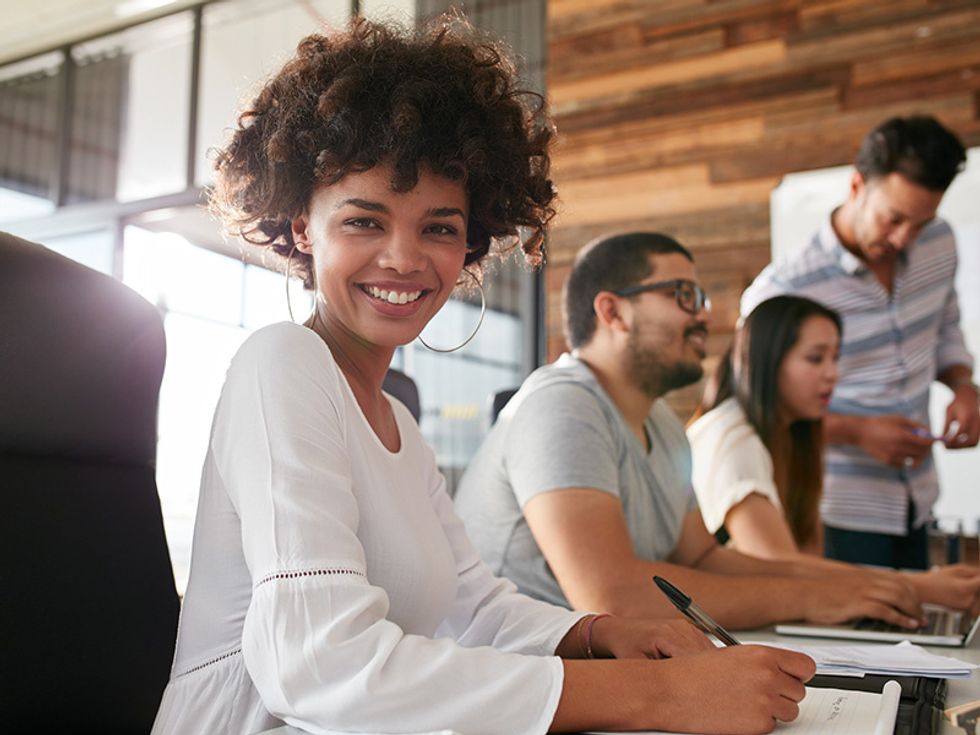 Getty Images
Activities Are Key In Work Relationships
If someone invites you into a group event, accept it. When you get an all-staff email about a local weekend festival, ask some co-workers to go with. Don't be afraid to ask. You'd be surprised at how many people are afraid to ask. That initial ask is the risk, it's the step you need out of your comfort zone. Choose activities that align with your interests and passions, that way you'll find out who connects with you on those levels. Once you put the interest out there, the invites will stroll in.
Whereas your personal tribe is there in times of need, this tribe should be there in times of stress.
Your work tribe should represent the different aspirations you have for your career, and help you to push for each of them. They should be your Yoda on a long day, your cheerleader before a big meeting, your after-work drinking buddy on a Friday. And who knows, you might look up one day and see them standing next to you at your wedding.
Featured image by Getty Images.
Want more stories like this? Sign up for our newsletter here to receive our latest articles and news straight to your inbox.