---
Chile, I've been through it! This dating game has got me tiiiied. I feel like I've tried everything to move into my next long-term relationship since my divorce nearly four years ago: from meeting people at networking events, meetup groups, through friends, and eventually humbling myself enough to try these so-called dating apps, I've done it all, but to no avail.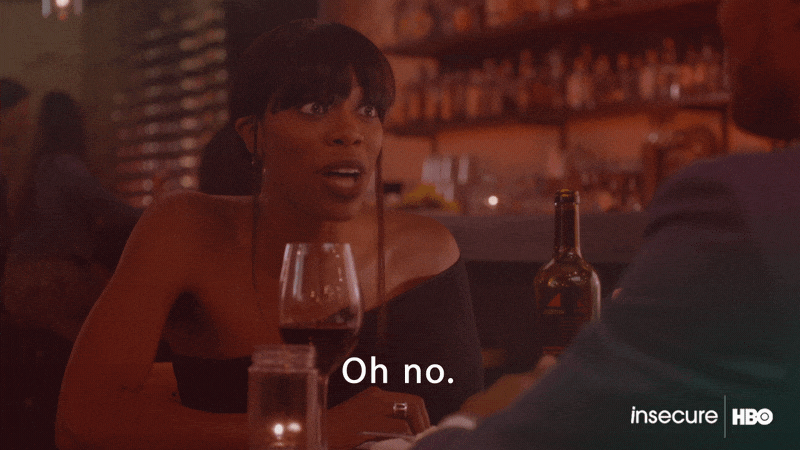 GIPHY
I even entertained the idea of dating someone from my very distant past, but what I quickly realized is that going backwards in the dating world is essentially a recipe for disaster and reignited heartbreak. Inevitably, I found myself settling for the very things that I said I would NEVER do when I first stepped into the dating scene, but there I was, doing just that.

The amount of times I've encountered damn near every modern dating term--from ghosting, breadcrumbing and being benched--is only eclipsed by the number of times I've felt that the dating world is just not for me. In this big city filled with men who have as many options as they have routes to work, we as women have found ourselves doing the courting. Who has time for that? If you're single and looking, I'm sure you can relate.
And just like that, three years of effort seemed to have breezed by.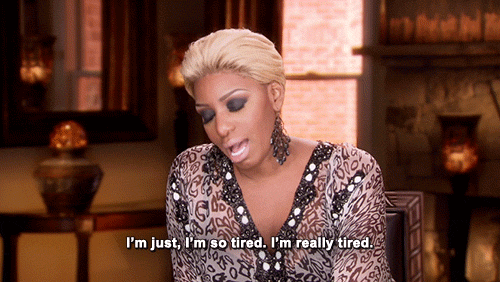 I am of a particular age, and while I do have kids, I would love to have another. Two of those things automatically drop me off the radar of many eligible bachelors that already have "the ideal woman" picked out in their heads. When I'm trying to figure things out in my life, I find myself in the rabbit hole of the internet: googling away, trying to understand why I do certain things, why the men that come and go in my life do what they do, how to recover from ghosting...all the things.

While in this rabbit hole, I came across a clip of my mentor-in-my-head Oprah trying to give me some amazing dating advice. She said that being single is "the best time" to do just about anything, even "drop it like it's hot". Auntie recently told E! News:
"It's the best time where you get to make yourself the lover, the friend, the companion, the nurturer, the supporter that you would want. It's the best time...you need to go through that 'oh, oh, oh, I'm dating him, I'm dating him...oh that's good...drop it like it's hot', all that. And then you need a period where you just come down to yourself: that's what you need. And then, when you are ready, HE WILL SHOW UP."
Truth is, this message came right on time. I had just cleaned out my roster, contemplating my next move.

Did I want to get back into the endless swiping game, try something new like speed dating, or finally give that guy a chance even if I know deep down it's not what I want? Thanks to Oprah, I am reminded that I've done all of these things already, but I still wasn't ready to meet the man of my dreams. Maybe it's actually time for me to court to myself. Maybe it's time for me to just sit back, work on all the loose ends that I'm still trying to tie up personally and professionally and learn to just be alone.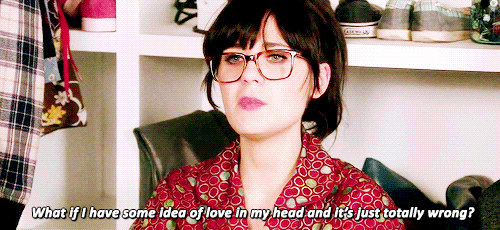 i.imgur.com
If I'm being totally honest, I can say that the reasons why I feel like I've been chasing an unrealistic idea of a relationship are two-fold. On one hand, I saw my ex move on so quickly that not only did it take me by surprise, but I felt like I deserved to move on, too. On the other hand, there is this overwhelming fear of being alone for the rest of my life like many of the women in my family.

However, my fear of being alone is different than being lonely.
I am lonely, but being alone is a much scarier proposition, for me. I've always pictured myself growing old with my best friend, and while I am now much more willing to grow through the loneliness, the mere thought of being alone forever is terrifying.
So, right now, I am willing to continue to work on myself. I have a list of things I need to do just for me that no one else can do for me. And while I've finally healed from the upheaval of divorce, I am still figuring out who I am, who I want to be, and how I'm going to get there.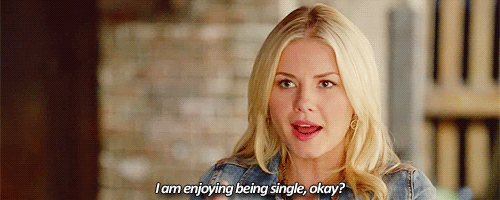 I've decided to become the love I want to attract.

And while the last three years was the beginning of this process, I know I still have some work to do because I deserve A LOT of love. Deep down I am a hopeless romantic, filled with dreams of fairytales and happily ever afters. But the reality is, once I have worked through all the kinks of my own life and find complete contentment in who I have come to be, then and only then will I be ready for that relationship of my dreams. This is simply the law of attraction at work. I am a big believer in manifestation and universal laws, but clearly the missing piece is my full commitment to these truths.
So, in the meantime, I'll be here working towards my goals, being the best mother I can be, loving on my friends and shining my crown. And when I am ready, "HE WILL SHOW UP!" I'm claiming it!
Related Stories:
Are You Enjoying Your Own Company Or Spending Time Alone? - Read More
The Benefits & The Beauty Of Solitude - Read More
It's Okay to Be Single - Read More
Featured photo by Kathy Hutchins / Shutterstock.com